Styling a Lemon Print Dress for Cooler Weather
Dress c/o* | Sneakers | Cardigan (similar) | Bag | Sunglasses (similar)
I know what you're thinking…shouldn't this lovely lemon print dress be worn in summer? However, I tend to not follow seasonal style constraints. As long as I like it, and I'm comfortable, I'll wear it!
And it was actually warm enough to wear this outfit in Moscow! This last week's weather has been unreal. We're getting an Indian Summer, much to my surprise! I momentarily panicked, because all of the outfits I had planned for the blog were far too warm for our current weather. So, I reached for some summer pieces I'm glad I hadn't packed away just yet.
This is not my first time featuring a Clema W. creation on my blog. (Check out my other dress, here.) Erin of Clema W. handmakes these dresses, and she does a fabulous job! I just love the silhouettes she creates and the quirky prints she uses! Oh, and they have pockets…
I usually just wear this dress with a pair of sandals, but it was just chilly enough that I couldn't get away with that. So, I broke out a trusty cropped cardigan and my new favorite walking shoes – my Keds!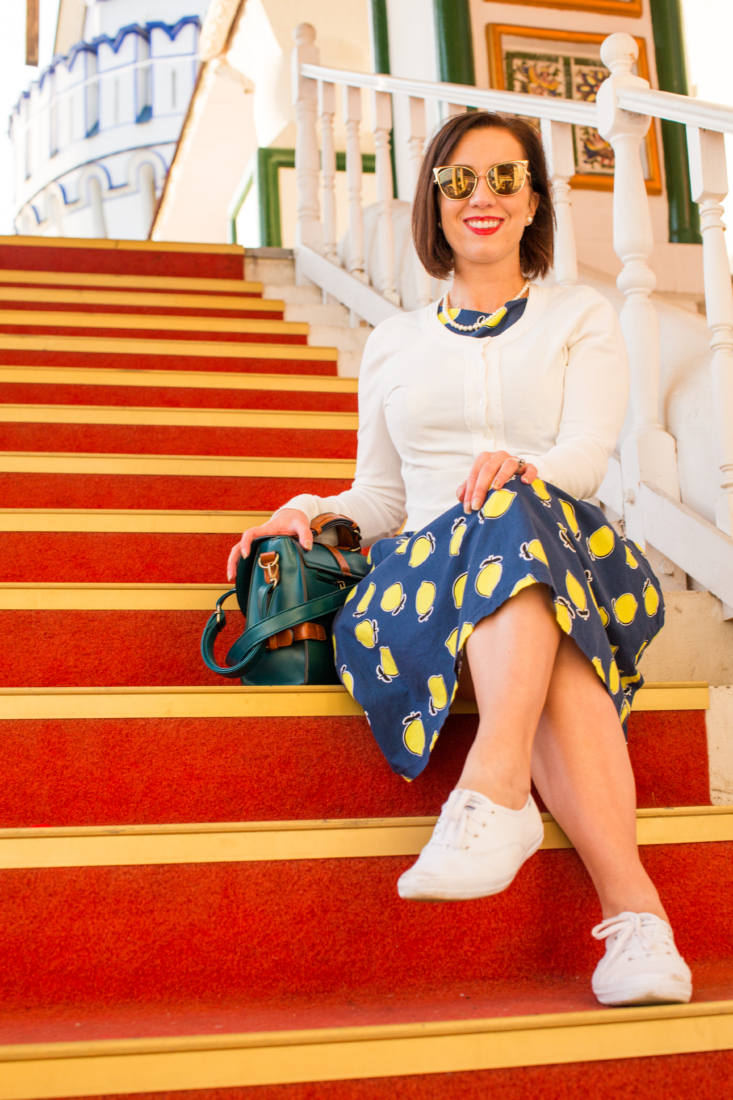 This outfit was worn for some serious exploring. My husband and I went to the Izmailovsky Market in Moscow. It was SO COOL. We were honestly so overwhelmed by all the fun stuff you could buy (and eat) that we didn't buy a thing (other than food). Haha. We're already planning to head back this weekend or next to try our hand at bargaining and getting some fun goods! The market is inside the beautiful Izmailovo Kremlin (pictured below). I'll do an entire blog post on it soon!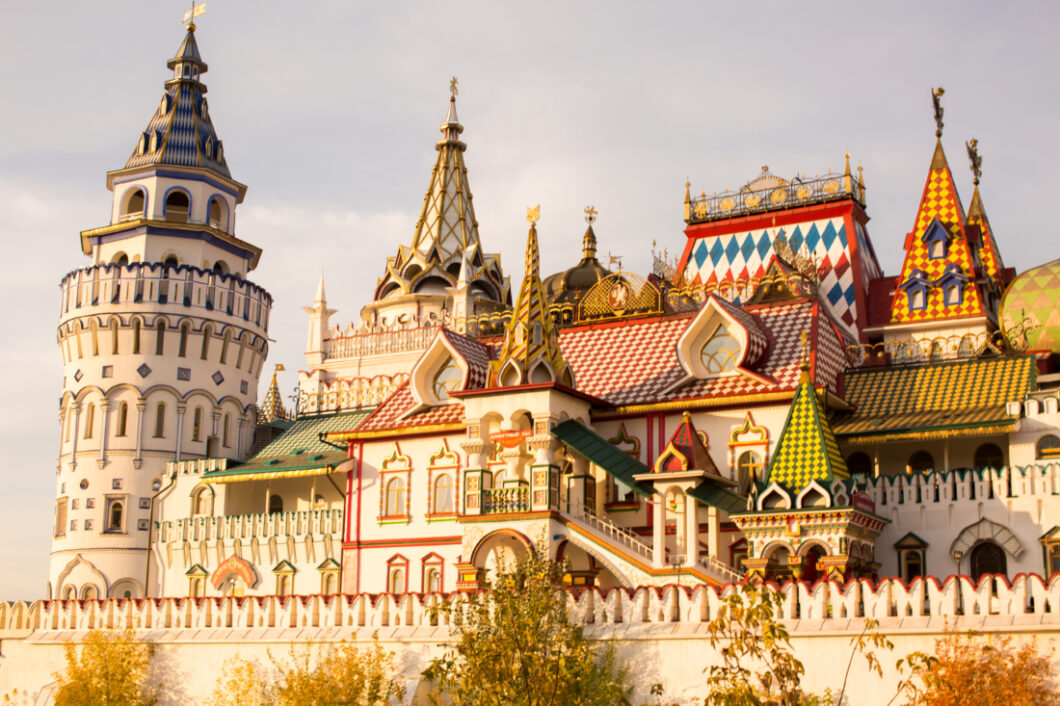 Is anyone else experiencing an Indian Summer? And what sorts of things would you like me to feature in my Izmailovsky Market post? Let me know in the comments!
Where to find it:
Dress; c/o* Clema W.
Sneakers: Keds
Cardigan: Old (Similar here)
Bag: ModCloth
Sunglasses: Old (Similar here)

*Disclosure: some of these links are affiliate links. Meaning, if you click a link and make a purchase, Have Clothes, Will Travel gets a very small commission at no extra cost to you. Thank you for supporting the brands that make this blog possible! I am also a participant in the Amazon Services LLC Associates Program, an affiliate advertising program designed to provide a means for us to earn fees by linking to Amazon.com and affiliated sites.
*c/o = courtesy of, meaning the company gave me the product to be used on my blog, and I did not pay for it. All opinions are my own, and I am not being compensated for a positive review.