Spring Capsule Wardrobe – Day 2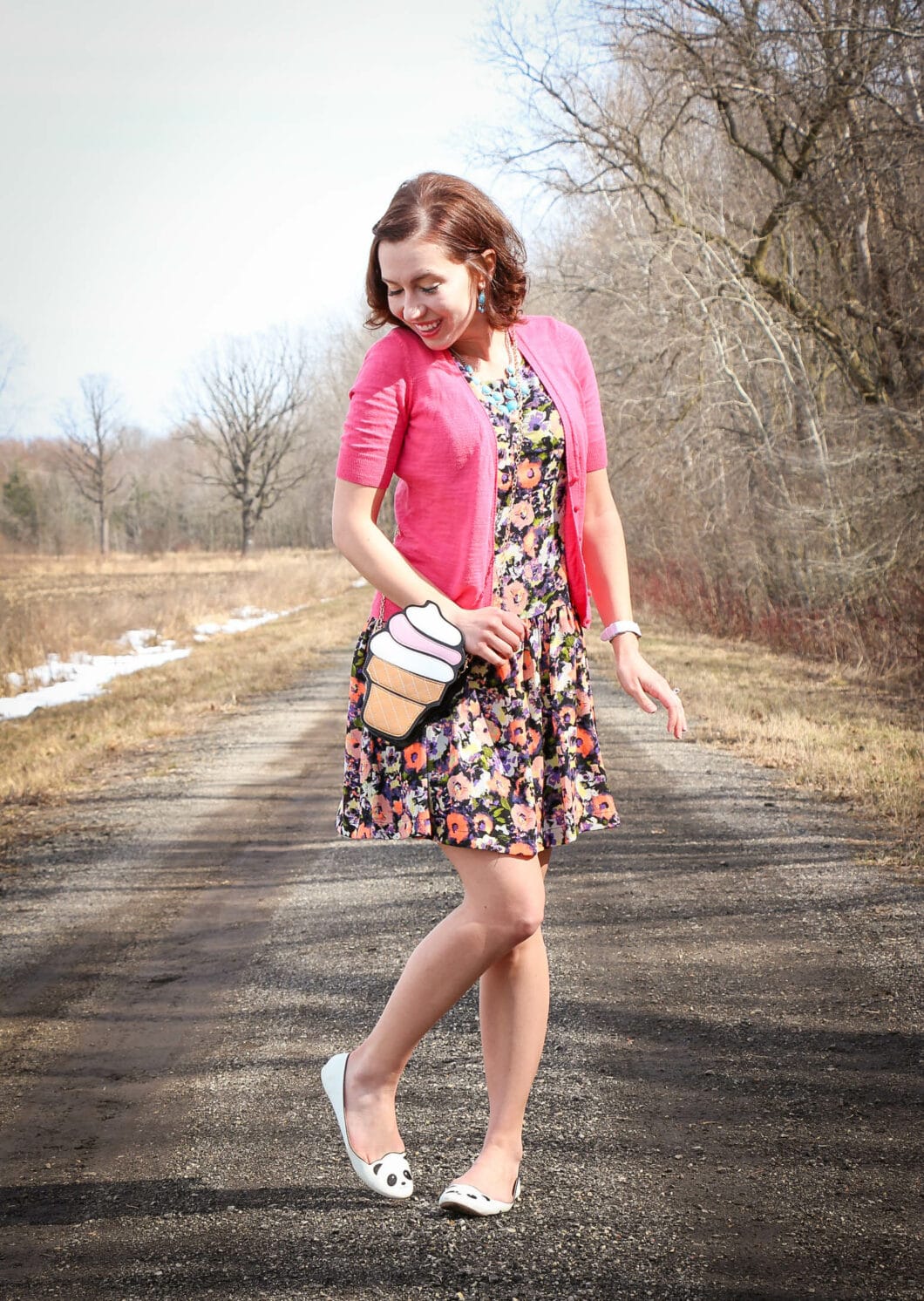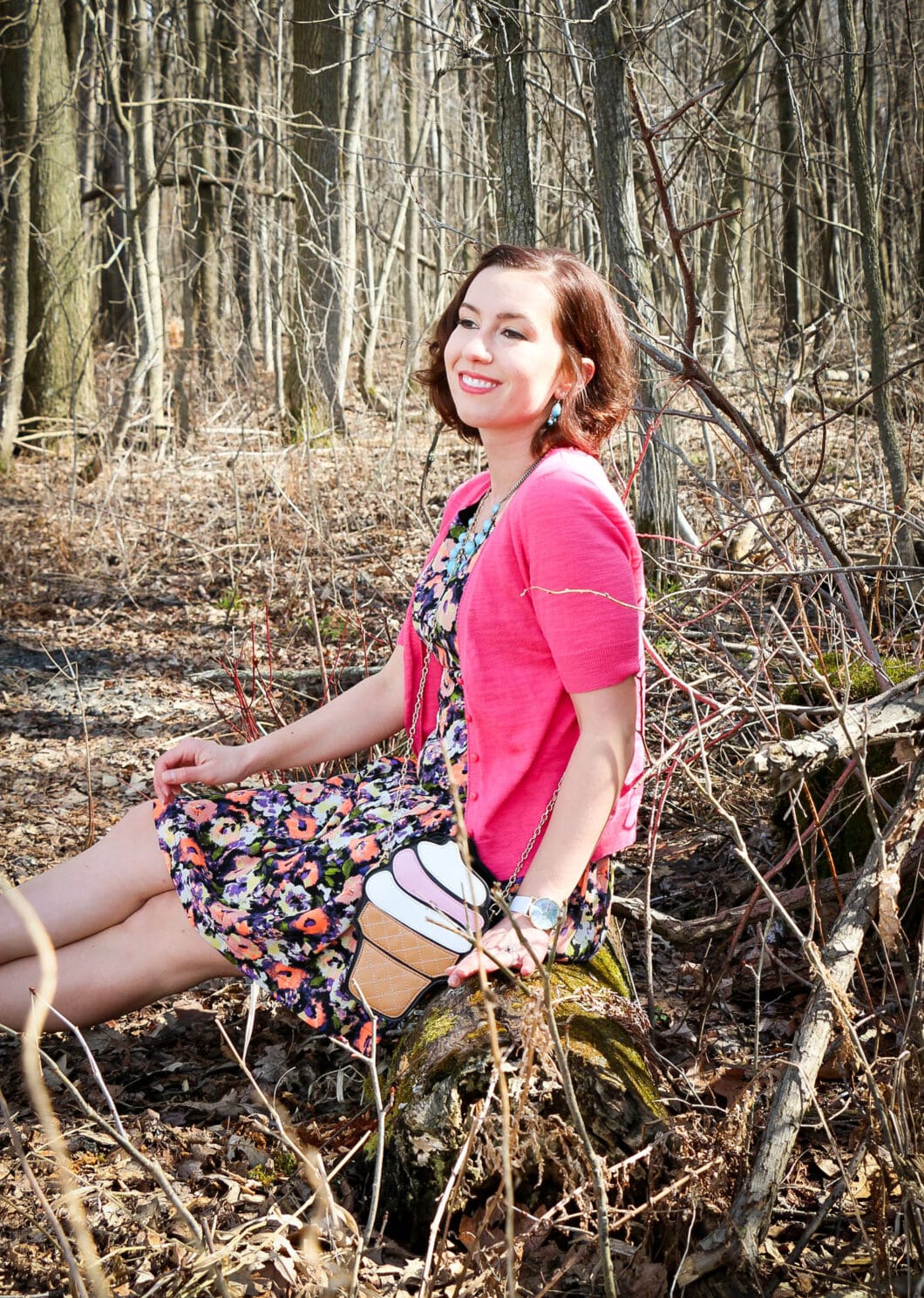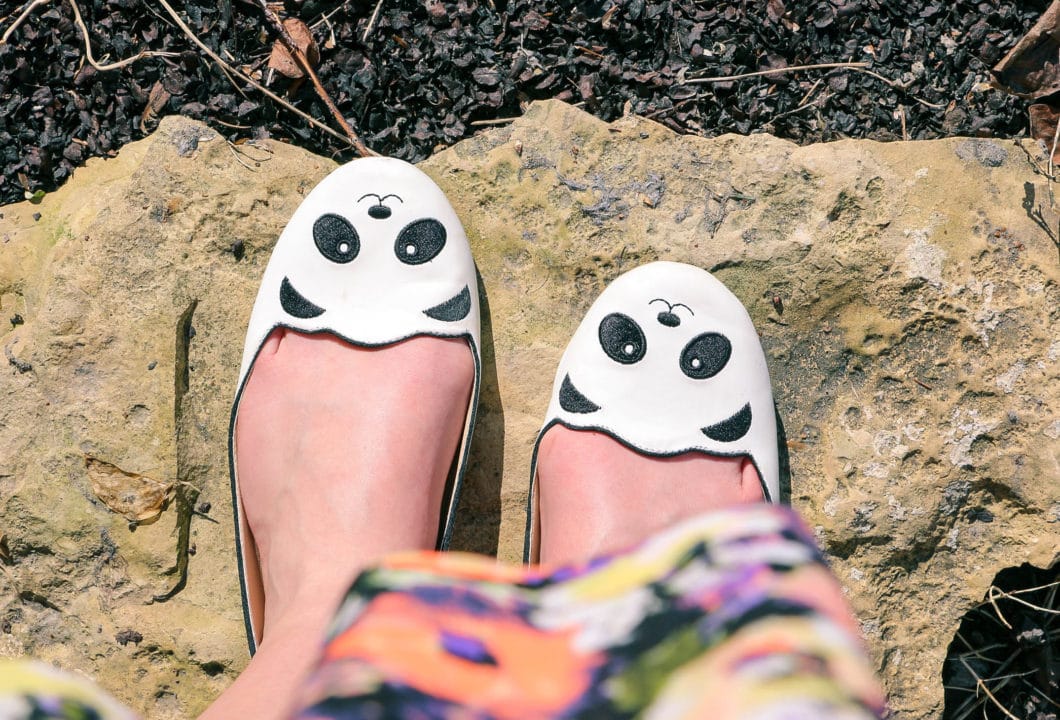 Welcome to Day 2 of my Spring Capsule Wardrobe week! Out of this whole week of outfits, I think this one is my favorite. It has everything in it that makes my heart happy. It includes a very comfortable floral print dress that doesn't wrinkle…and I have novelty flats & a novelty bag. How can you not be happy when you have panda shoes and an ice cream cone bag? Haha.
If you missed yesterday's post, just a quick reminder that this whole week I'm talking about my Spring Capsule Wardrobe with thredUP (a capsule wardrobe is a handful of essential pieces you can easily mix and match). At the end of the week, I'll be doing a roundup post of all the pieces I've featured!
As you can see, I've used my pink cardigan from thredUP again…as well as my accessories. (I promised I could use this bag with all my spring outfits, and I plan to deliver, haha.) The newest addition, though, is my dress. This dress is also from thredUP. It's very easy to dress up or down, depending on your cardigan and accessories. It could easily be paired with tights or no cardigan at all.
This dress reminds me of my Closet dresses, except this one is a more breathable fabric, and a little looser fitting. It's perfect for warm spring/summer days. And most of my Closet dresses are around $70, however, this dress was just $13 from thredUP! How can you not love those prices? (ThredUP is an online second-hand store, and all of the clothes I've ordered from them are fabulous quality!)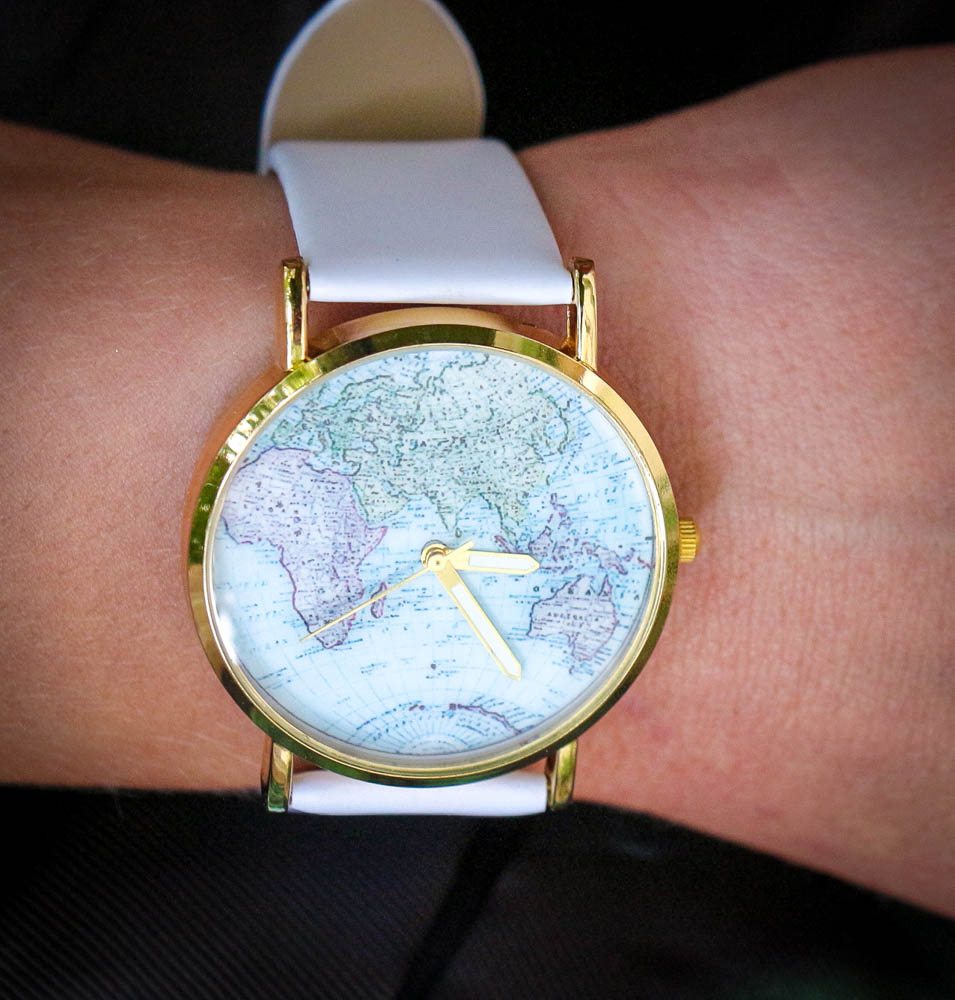 Another accessory I wanted to mention because it will be making an appearance all week, is my map watch! I have an obsession with anything that has a map on it. So, when I saw this watch it was a no-brainer to order…it is so cute and very versatile. It's a faux leather band, which it isn't the softest faux leather I've ever come across, but I've been using it very frequently for nearly 6 months now, and the band is still in very good condition. Plus, you can get it on Amazon right now for just $9! This whole outfit is super duper affordable.
On a side note, I have been staying up entirely too late this week binge-watching Daredevil on Netflix! Holy smokes is this season awesome! Are there any other Daredevil fans out there?
And what are some versatile pieces in your wardrobe? Does anyone else have any novelty items they consider staples in their wardrobe? Let me know in the comments!
*Click here to see my entire Spring Capsule Wardrobe.
Where to find it:
Dress: c/o* thredUP
Cardigan: c/o* thredUP
Purse: c/o* NewChic (Sold out. Similar here.)
Flats: ModCloth
Watch: c/o* Pink Basis (Sold out. Similar here.)
Shop similar items:

*c/o = courtesy of, meaning the company gave me the product to be used on my blog, and I did not pay for it. All opinions are my own, and I am not being compensated for a positive review.