12 Stores Like Sephora to Shop for All Your Beauty Needs
As a beauty enthusiast, I am no stranger to the charm and allure of Sephora. This French multinational retail giant has firmly established itself as a leading beauty authority. With an extensive network of stores in over 35 countries worldwide, Sephora's dominance in the beauty industry is undeniable. It offers a vast selection of high-end beauty products, including makeup, skincare, fragrance, hair care, and more. The brand's commitment to innovation, diversity, and inclusivity sets it apart in the highly competitive beauty industry.
But it's not just Sephora's wide-ranging product portfolio that makes it a go-to destination for beauty lovers. The brand's unique in-store experience, marked by hands-on product trials and professional consultations, has won the hearts of millions. Plus, its robust online platform, complete with virtual try-on tools and detailed product reviews, makes shopping a breeze. There's no doubt that Sephora has set the gold standard in the beauty retail landscape.
Despite its unrivaled position, Sephora is not the only game in town. The beauty industry is continually evolving, with new players entering the market, offering unique products and experiences. This brings me to the question: Why should we limit ourselves to Sephora when there are several other stores like Sephora to explore?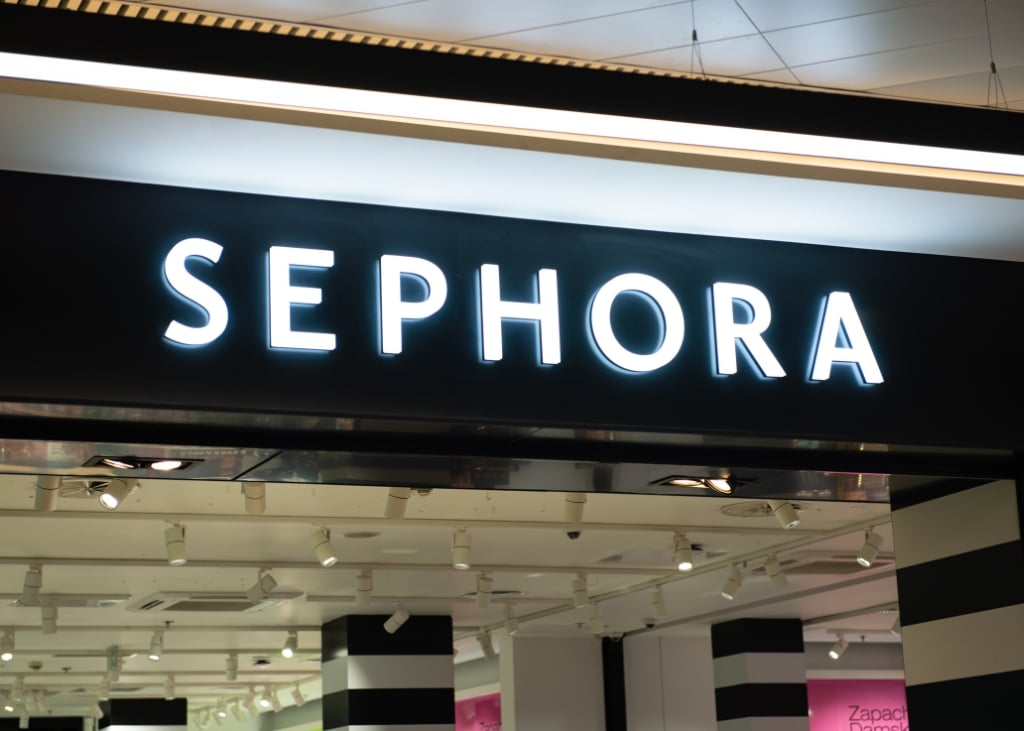 *Disclosure: Have Clothes, Will Travel uses affiliate links. Meaning, if you click a link and make a purchase, Have Clothes, Will Travel gets a very small commission at no extra cost to you. Thank you for supporting the brands that make this blog possible!
The Need for Alternatives: Why Explore Stores like Sephora?
As much as I love Sephora, I believe that we should never limit ourselves to just one store or brand. The beauty world is vast and diverse, brimming with exciting products, brands, and shopping experiences waiting to be discovered. By exploring stores like Sephora, we can uncover hidden gems that may not be available in mainstream beauty retailers.
Plus, exploring alternatives can often lead to significant cost savings. While Sephora offers an excellent selection of high-end products, their prices can sometimes be on the higher side. By venturing beyond Sephora, we can find quality products that fit our budget better. Additionally, different stores have different sales and promotion strategies, so it's always a good idea to keep an eye out for the best deals.
Lastly, branching out allows us to support smaller brands and businesses. In an era where conscious consumerism is on the rise, many of us want to support ethical, sustainable brands that align with our values. Many smaller, independent beauty retailers stock products from such brands, making them worth exploring.
Top Online Beauty Stores Similar to Sephora
Now that we've established the need for exploring alternatives, let's dive into some top online beauty stores that can serve as excellent alternatives to Sephora. These stores offer a shopping experience similar to Sephora, complete with a wide selection of products, user-friendly websites, and excellent customer service.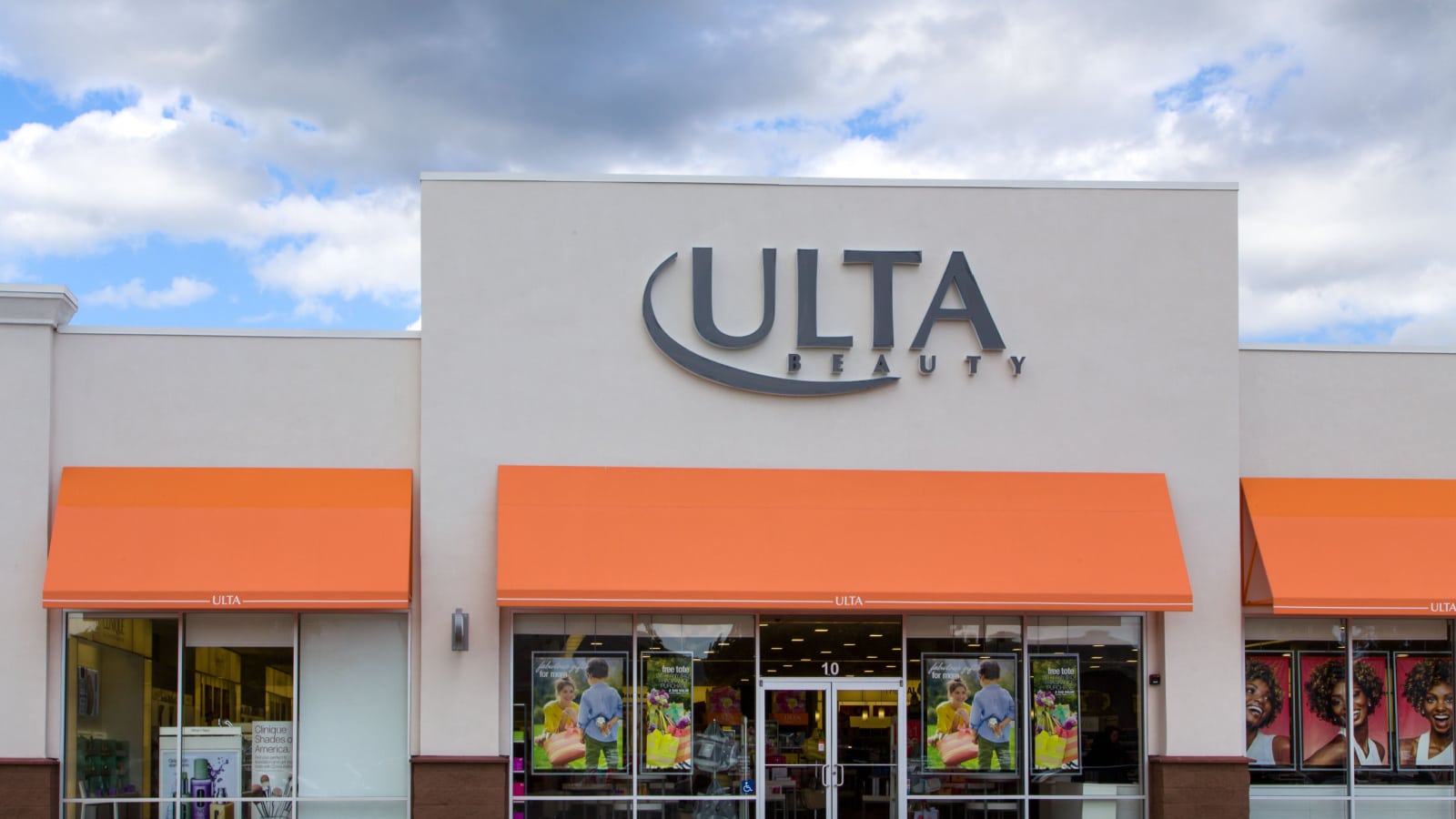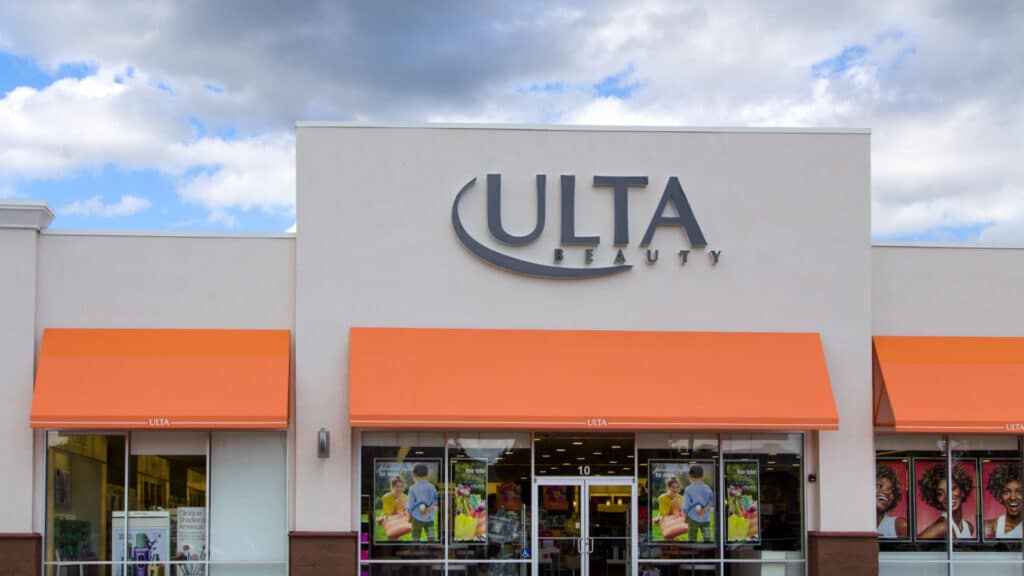 Ulta Beauty
First up is Ulta Beauty, one of the best online beauty stores in the US. Ulta Beauty offers an enviable selection of beauty and personal care products, including makeup, skincare, haircare, and fragrances. What sets Ulta apart is its mix of high-end and affordable brands, making it a one-stop shop for all your beauty needs. They also have a far greater selection of haircare products than Sephora.
Beauty Bay
Next, we have Beauty Bay, a UK-based online retailer known for its extensive range of international brands. If you're a fan of indie brands or love trying out products from different countries, Beauty Bay is the place to go.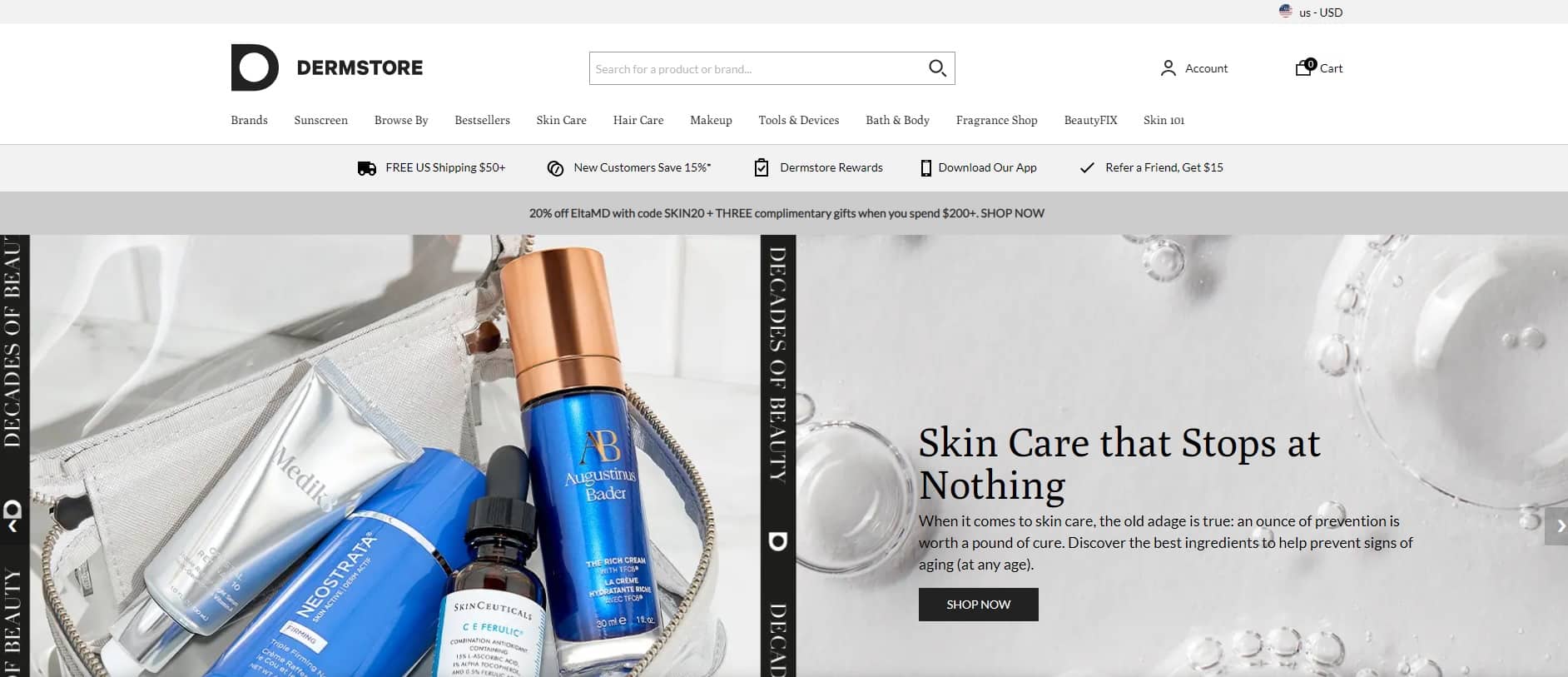 Dermstore
Another great option is Dermstore, an online beauty retailer focusing on skincare. If you're a skincare enthusiast like me, you'll love Dermstore's curated selection of dermatologist-recommended products. I love that they now carry all of the Jan Marini products I use! This has become my go-to site for shopping skincare online.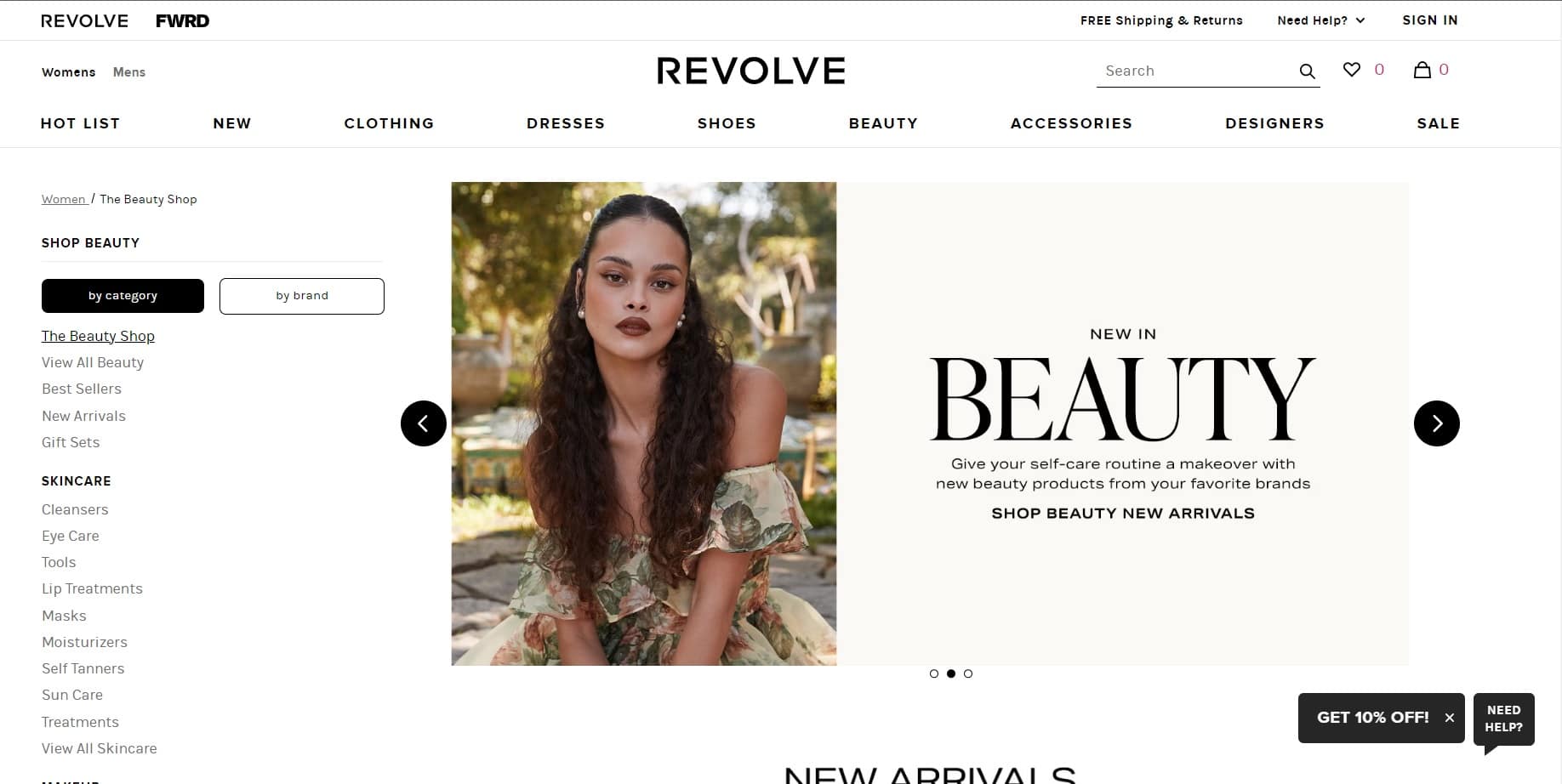 Revolve
Revolve is another favorite of mine to shop for makeup and skincare products. (they aren't just a clothing site!) Both Revolve Beauty and Sephora offer a wide range of beauty products, including makeup, skincare, haircare, and fragrance items. Revolve's shipping is incredibly fast, with most orders only taking 2 days to reach me. Plus, they have amazing customer service.
Next, we have Cult Beauty. This UK-based online store is a treasure trove of niche and high-quality brands, many of which aren't available in other stores. If you're looking to discover new brands and innovative products, Cult Beauty is the place to go.
Beautylish
For those seeking a more curated and personalized beauty experience, there's Beautylish. This site offers a smaller, hand-picked selection of brands and products, along with detailed product information and customer reviews. It's a fantastic option for beauty lovers who appreciate a more boutique shopping experience.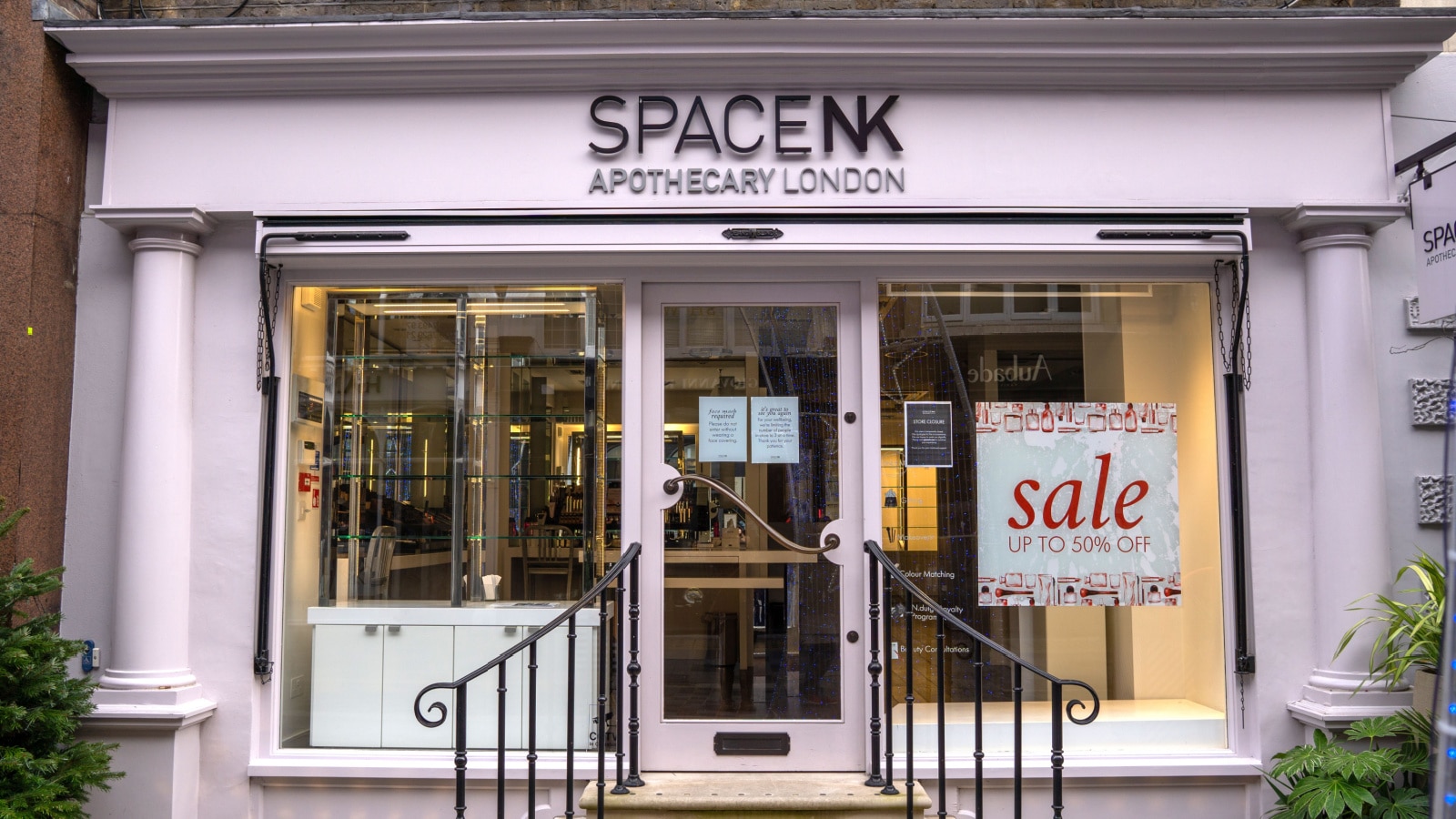 Space NK
Space NK is a luxury beauty retailer offering a curated selection of high-quality brands. They focus on innovative, trend-setting products, ensuring their customers always have access to the latest and greatest in beauty.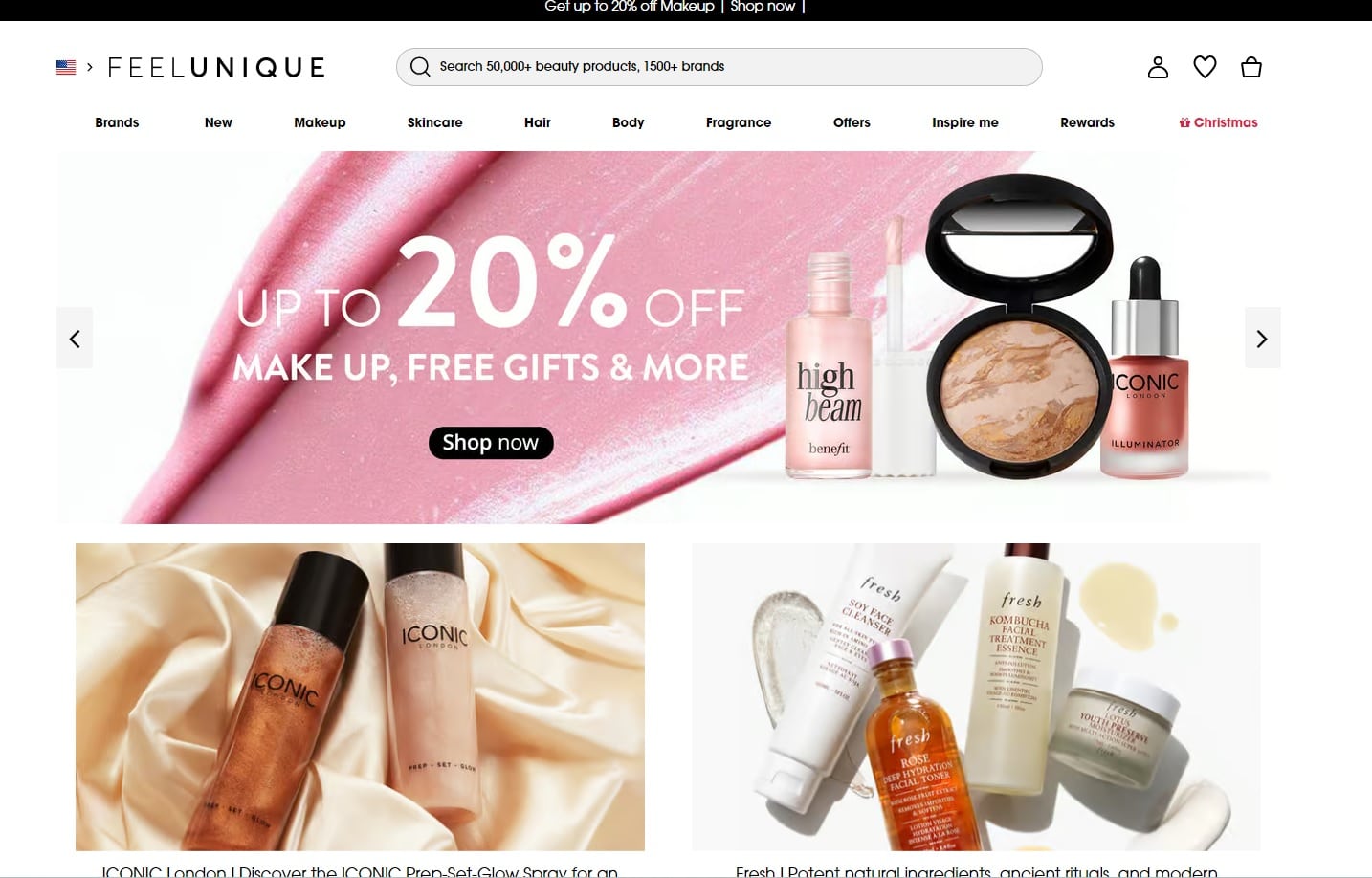 Feelunique
Feelunique offers over 500 brands, including makeup, skincare, haircare, and fragrance. They also have a 'try me' option for selected products, allowing you to try a sample before committing to a full-size purchase. This feature sets Feelunique apart and makes online shopping a little less risky.
Lookfantastic
Lookfantastic is a beauty retailer offering a wide range of products and brands. They also have a monthly beauty box subscription, perfect for those who love trying new products. Lookfantastic frequently offers sales and promotions, making it a great place to snag a deal.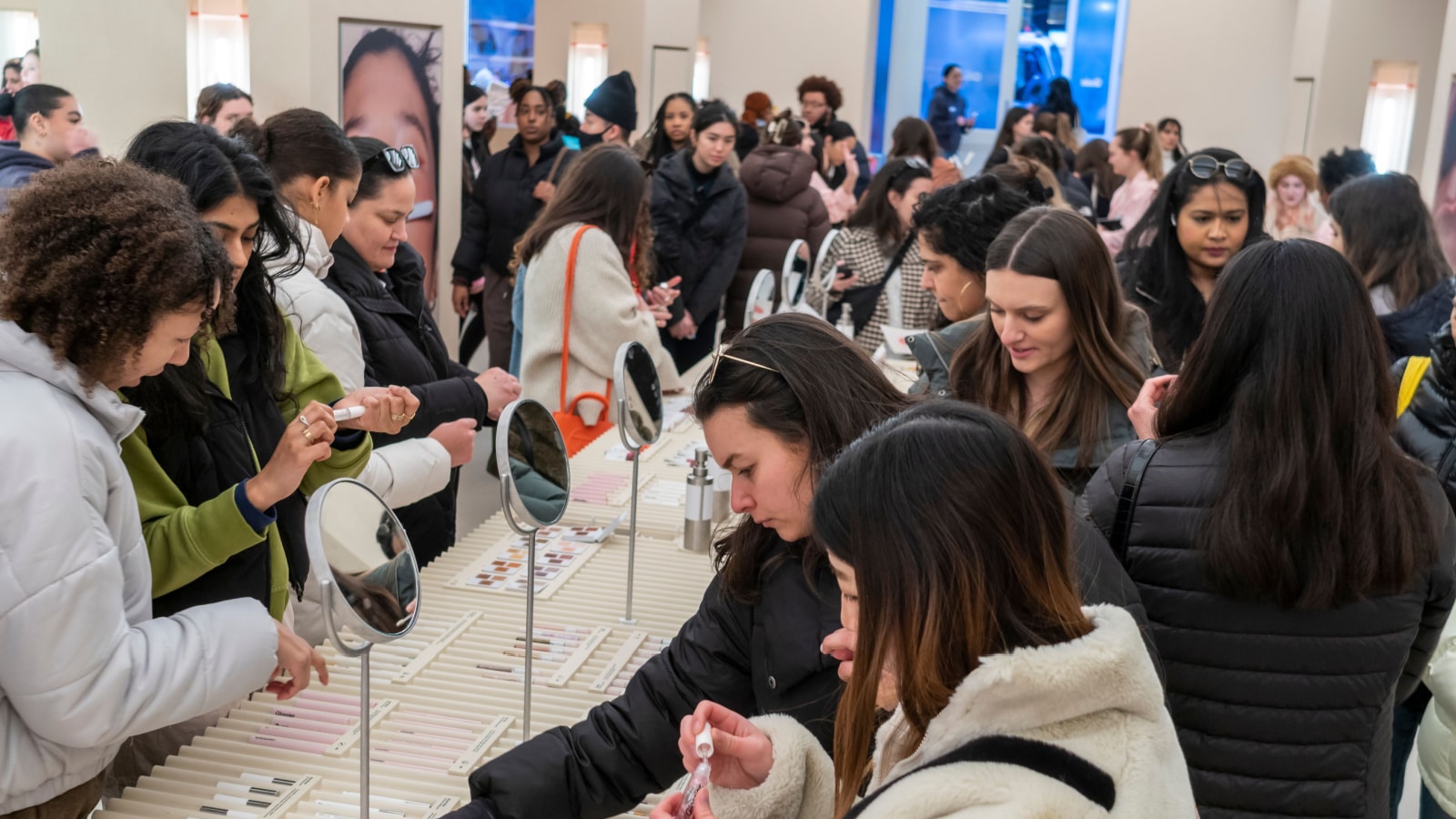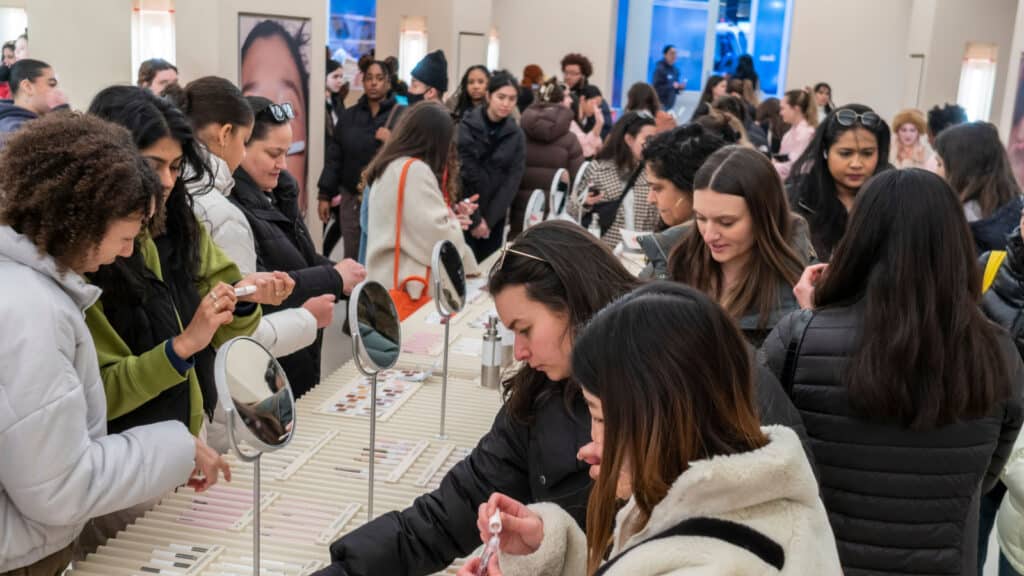 Glossier
Glossier is a brand that has taken the beauty world by storm with its minimalist approach to makeup. Its popularity has exploded in recent years (see photo above from their Soho store). While Glossier is a brand rather than a retailer, it's worth mentioning due to its immense popularity and unique product range.
ASOS Face + Body
ASOS Face + Body is a section of the popular fashion site that offers a range of beauty products. They carry a mix of well-known and indie brands, and their frequent sales make it a great place to score a bargain.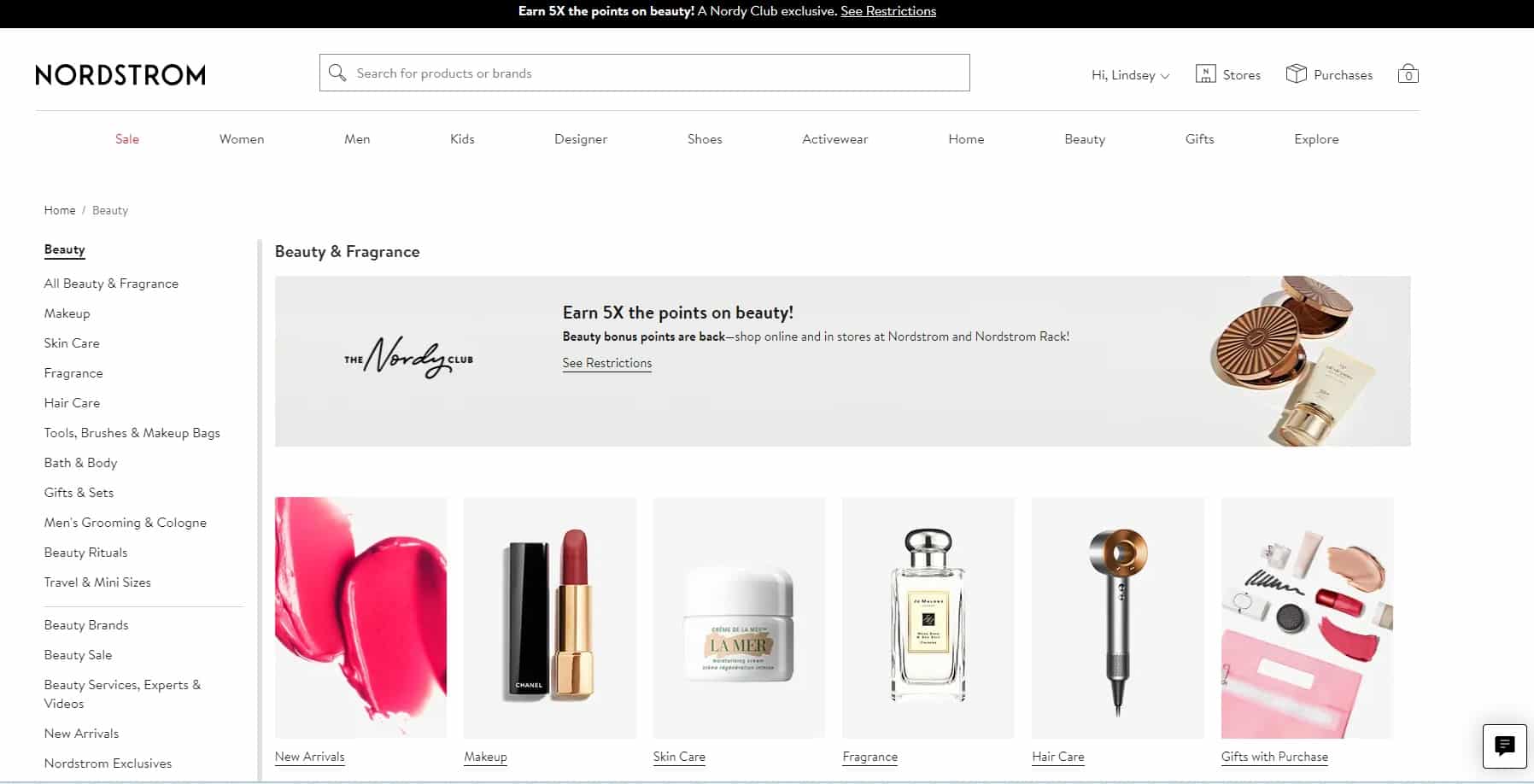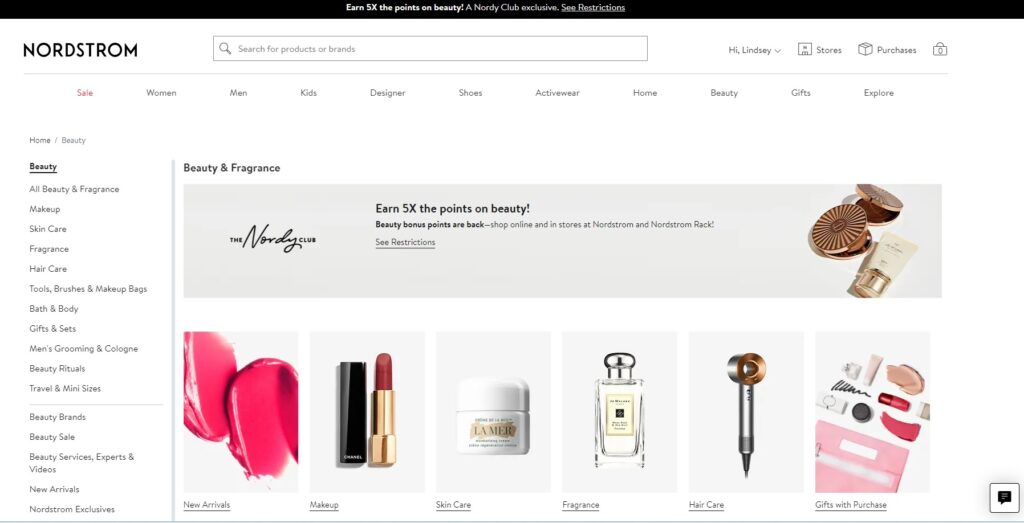 Nordstrom
Nordstrom's beauty section offers a wide range of high-end brands. They also have excellent customer service and a generous return policy, making it a reliable option for online beauty shopping.
Honorable Mentions
Many of the popular brands featured in Sephora have their own stores, with even more options. You can check out some of them, below.
Comparing Prices, Products, and Services: Sephora vs. Other Stores
By now, you might be wondering how these stores stack up against Sephora in terms of prices, products, and services. Let's delve into a quick comparison.
In terms of product range, all these stores offer a comparable selection to Sephora. Ulta Beauty's unique selling proposition is its blend of luxury and drugstore brands, making it a more comprehensive shopping destination. Beauty Bay, on the other hand, offers a fantastic selection of international and indie brands, something that Sephora lacks. Dermstore excels in the skincare department with its focus on dermatologist-approved products.
When it comes to prices, Sephora is known for its high-end, luxury offerings. While the quality of the products justifies the price, it might not always fit everyone's budget. In contrast, Ulta Beauty's blend of high-end and affordable brands offers more flexibility in terms of pricing. Beauty Bay and Dermstore also offer competitive prices, often running sales and promotions.
As for services, Sephora's in-store services like makeovers and consultations are hard to beat. However, in the online sphere, all these stores offer excellent customer service, easy returns, and efficient delivery systems. In addition, Ulta Beauty, Beauty Bay, and Dermstore also offer loyalty programs, similar to Sephora's Beauty Insider program.
Conclusion: Expanding your Beauty Horizon Beyond Sephora
Exploring stores like Sephora is an exciting adventure, leading to new product discoveries, cost savings, and the joy of supporting smaller brands. While Sephora will always hold a special place in our hearts, it's worth stepping out of our comfort zone to explore the wider beauty landscape.
So, whether you're a seasoned beauty enthusiast or a newbie just starting your beauty journey, I encourage you to expand your beauty horizon. Explore the best online beauty stores out there, and who knows, you might find your new favorite brand or product. Happy shopping!