Honest Valmont Skincare Review + The Best Valmont Products to Use
Are you wondering if Valmont Skincare products are worth the price? This post is my honest Valmont review after using their products for several months. I'm including before and after photos of my skin, what I think are the best Valmont products, and which I didn't like.
What is La Maison Valmont Skincare?
First up, let me briefly explain a little background on Valmont Skincare…La Maison Valmont (or just Valmont) is a Swiss skincare brand that is dubbed the "master of anti-age treatments since 1985." Valmont utilizes Swiss glacier water and other natural, European-sourced elements to create a simple yet highly effective line of products.
You can find Valmont at high-end retailers, such as Saks Fifth Avenue, or you can order their products directly from their website.
You may have heard of Valmont after they introduced their $1,000 Crème Merveilleuse Ultimate Regenerative Cream! But if not, you'll be well-acquainted with the brand after this post!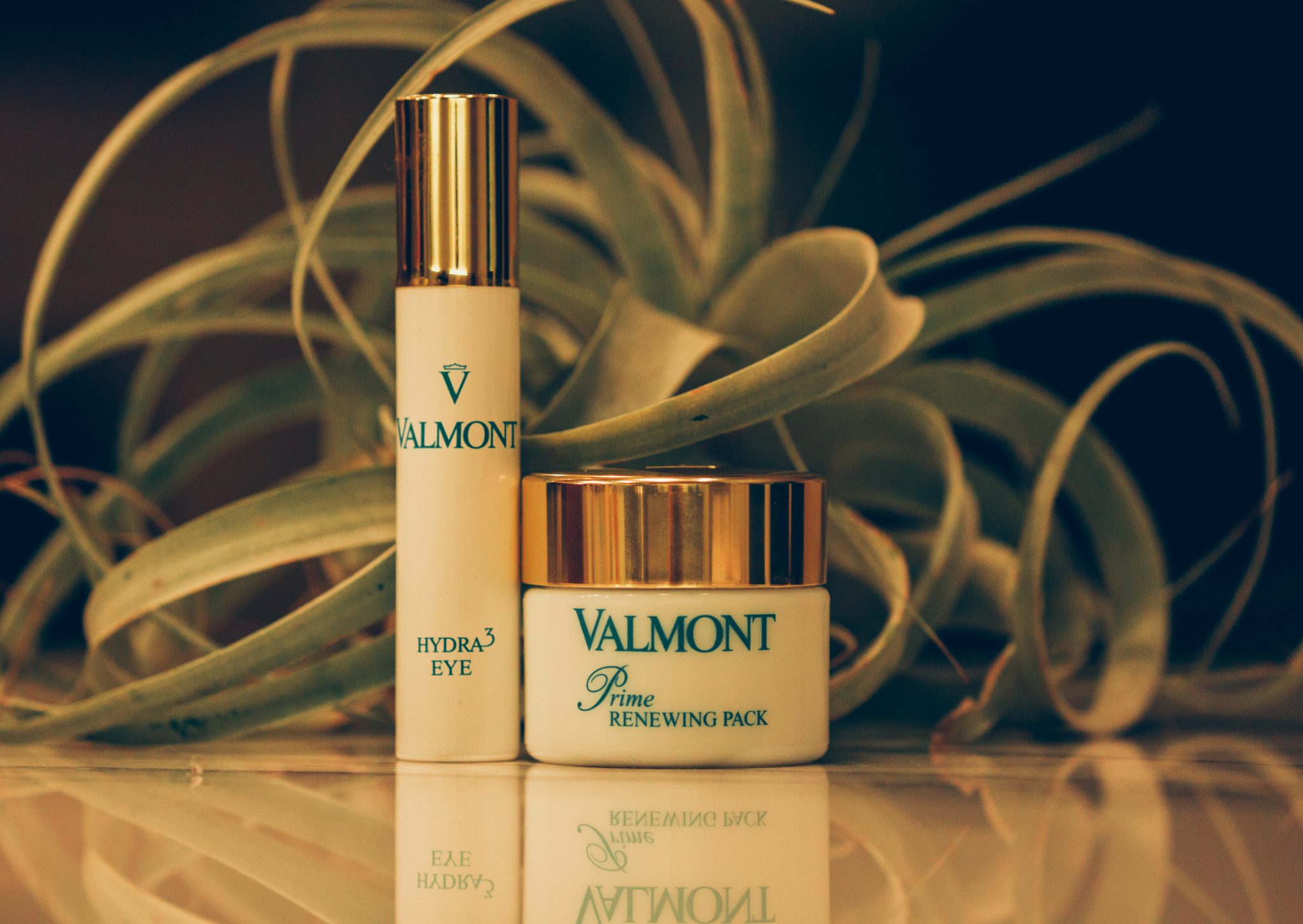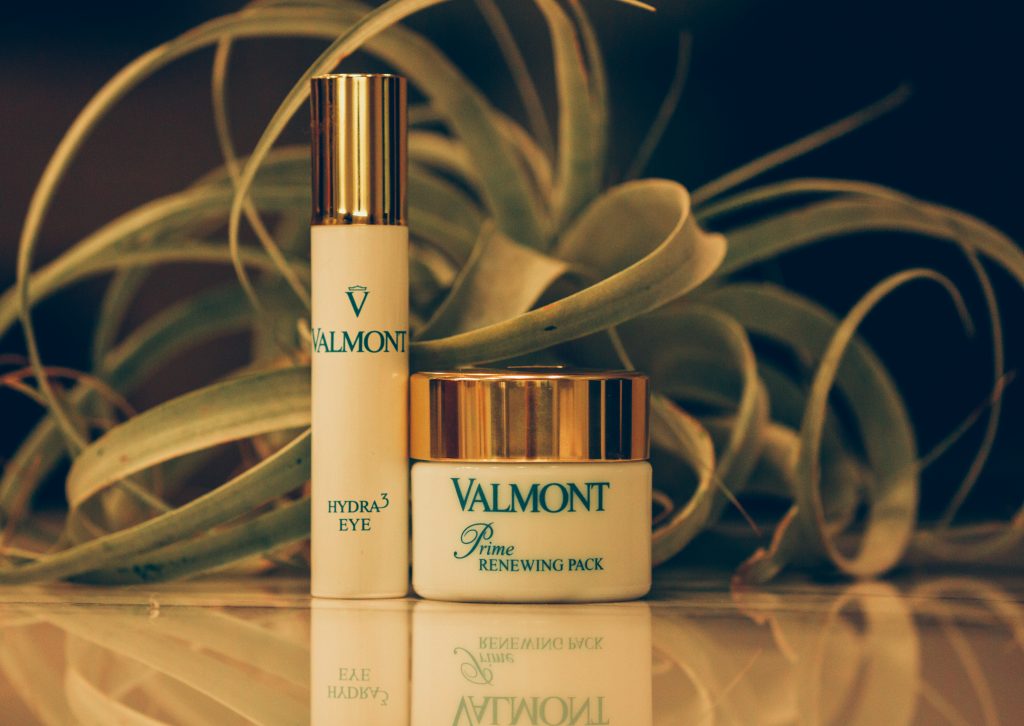 What are the best Valmont Skincare Products?
Now, I haven't tried every single product in their line, but I did give the majority of their popular products a try (except the $1,000 cream – that's just crazy, in my opinion)! For me, the best Valmont products are their:
Valmont Prime Renewing Mask – this mask produced instant results for me! My skin looks fresher, my pores look smaller, my makeup goes on more smoothly, and overall, my skin just looks more well-rested and BETTER. I only have to leave it on for a few minutes too! It's my new secret weapon to combat tired, crappy-looking skin after traveling!
Hydra3 Eye Cream – I love how moisturizing this is eye cream is, and how much brighter the skin around my eyes looks after using it consistently. It also plays nice with eyelash extensions (i.e. doesn't cause them to fall out).
The products I mentioned above are the best universal products I tried from Valmont. Meaning, whether you have dry, combo, or oily skin – you'll benefit from using the products above, in my opinion.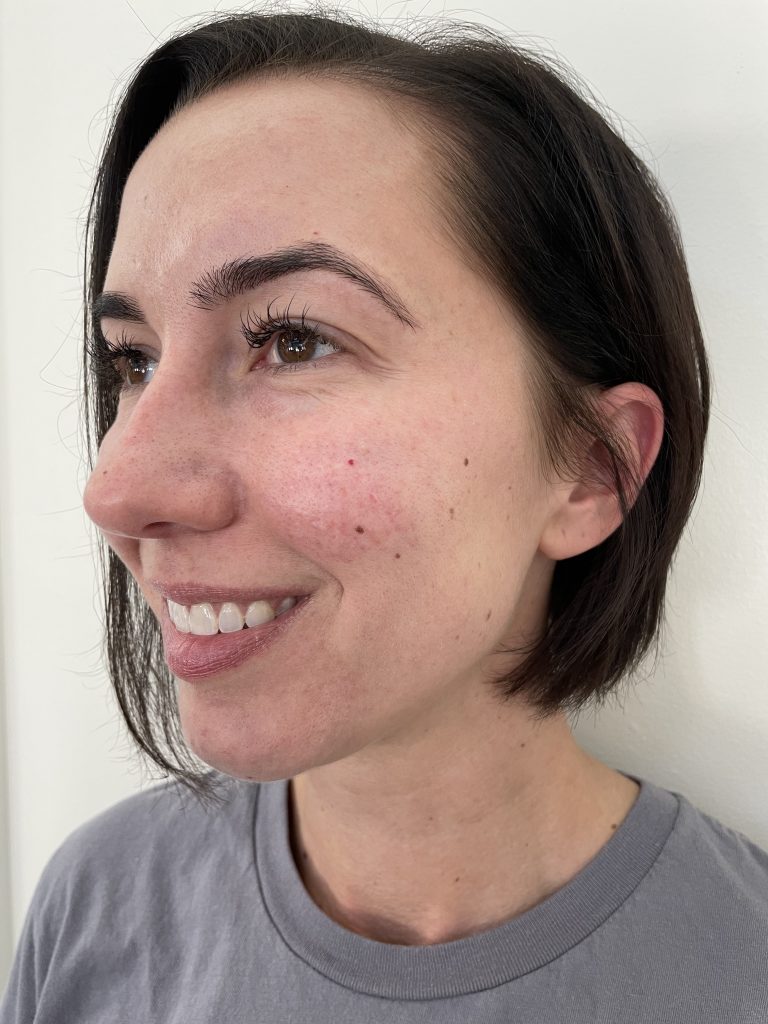 Background on my skin:
So, as with any skincare regimen, how it works largely depends on your skin type. I also firmly believe that diet and sleep play a huge role in how your skin looks.
I am in my 30s, with combination skin that is at this fun crossroads of still having breakouts and also showing signs of aging. Yipee! Let's just say… it's not pretty.
Before I started using Valmont products, I was using:
I also get a chemical peel with extractions every few months to help help with brightening my skin and getting rid of blackheads and milia.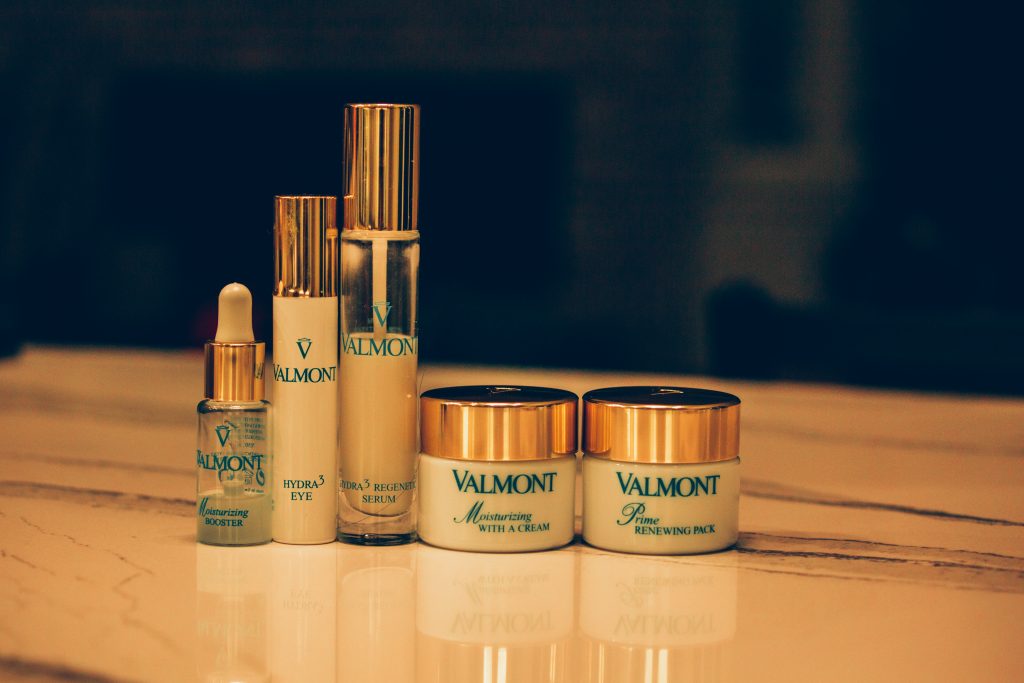 My Honest Valmont Skincare Review
*Disclosure, Valmont sent some of these products to me at no charge. Some I did buy myself for the purpose of this post. This post also contains affiliate links, which means, if you click a link and make a purchase, Have Clothes, Will Travel gets a small commission at no extra cost to you. Thank you for supporting the brands that make this blog possible.
Now, the products I am testing in this post are:
I ended up not buying a face wash, because, frankly, their website confused me so much as to what the heck their cleansers did, I decided against buying one. (Is it just a makeup remover? Is it a cleanser? Do I need to buy both? Screw it… I'll just use my Nature in a Jar cleanser, which I love!)
Feel free to judge me, but Valmont's website confused the living daylights out of me! I had no idea what order I was supposed to use the products in, what many of them actually did, or why they are special. I mean, I'm not a skincare expert, but I do have a fair amount of experience when it comes to skincare products. This is the first time I've ever felt like such an idiot shopping for skincare products!
I ended up reaching out to their email support to get some guidance (which they were very nice and helpful).
This is how to use the Valmont products I have, according to their email support team:
I used these products together (with my Nature in a Jar cleanser) for more than 3 months. Here are my thoughts: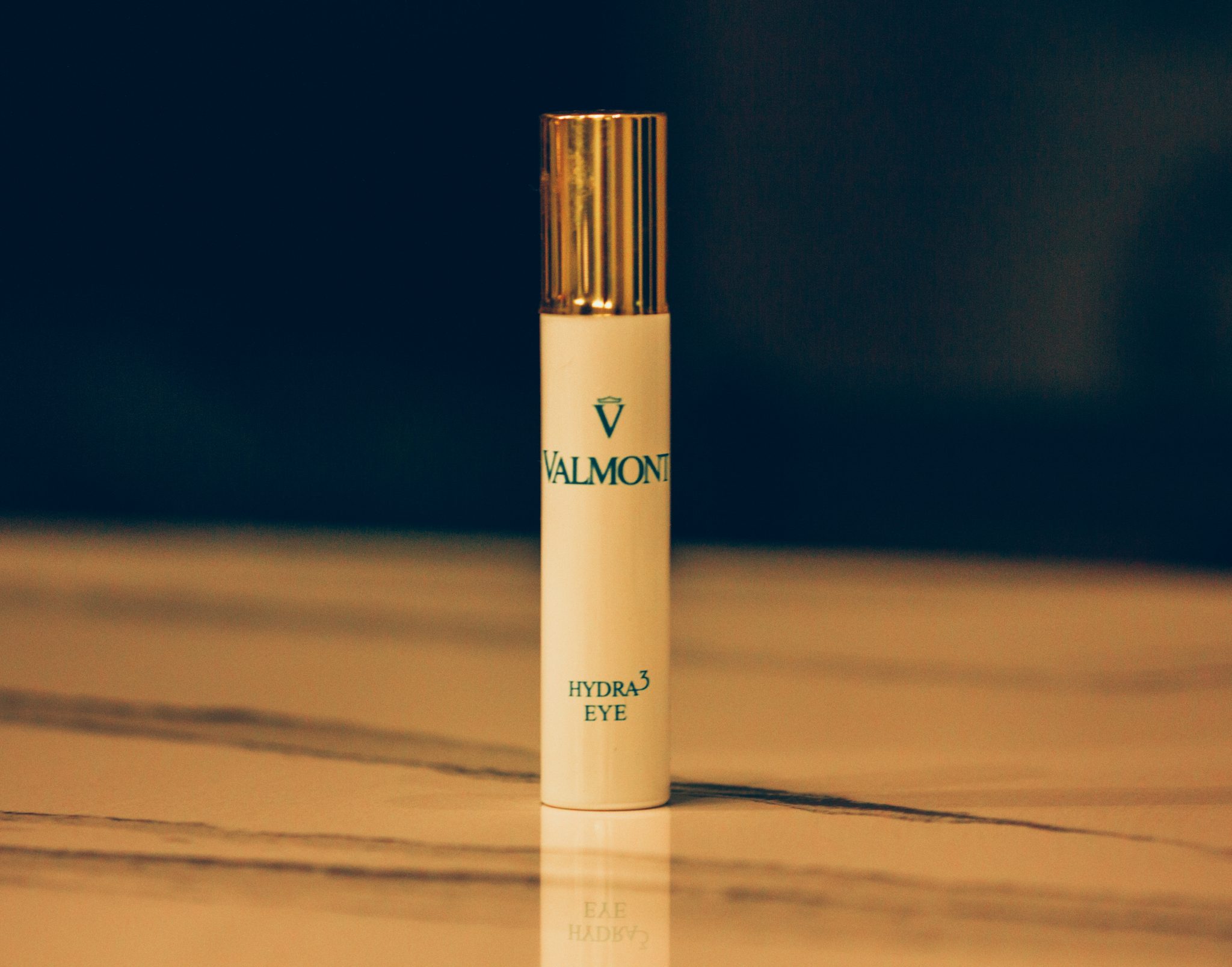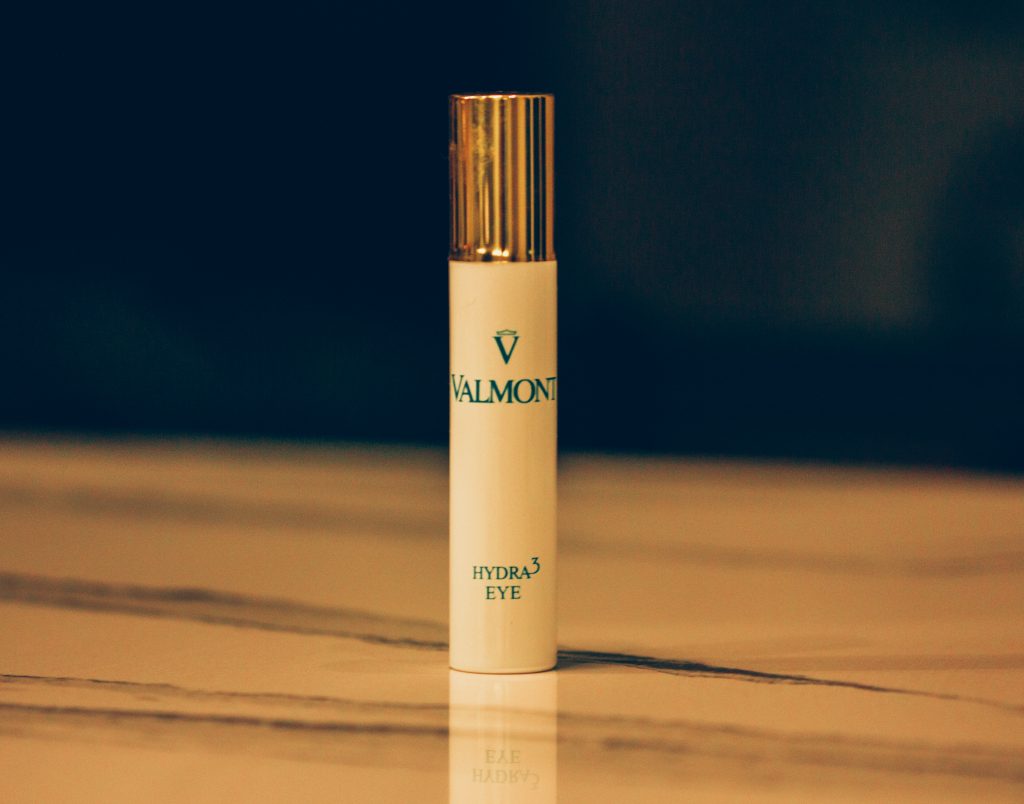 Valmont Hydra3 Eye Review
Now, I mentioned above that I really liked this eye cream. It works just as well as the PCA eye cream I was using previously, and Valmont's eye cream doesn't make my eyelash extensions fall out. (Yes, I'm back to getting eyelash extensions again – they're so fun!) It is pricey, though. (As are all Valmont products.) However, a little goes a long way, and I will buy this again when I run out.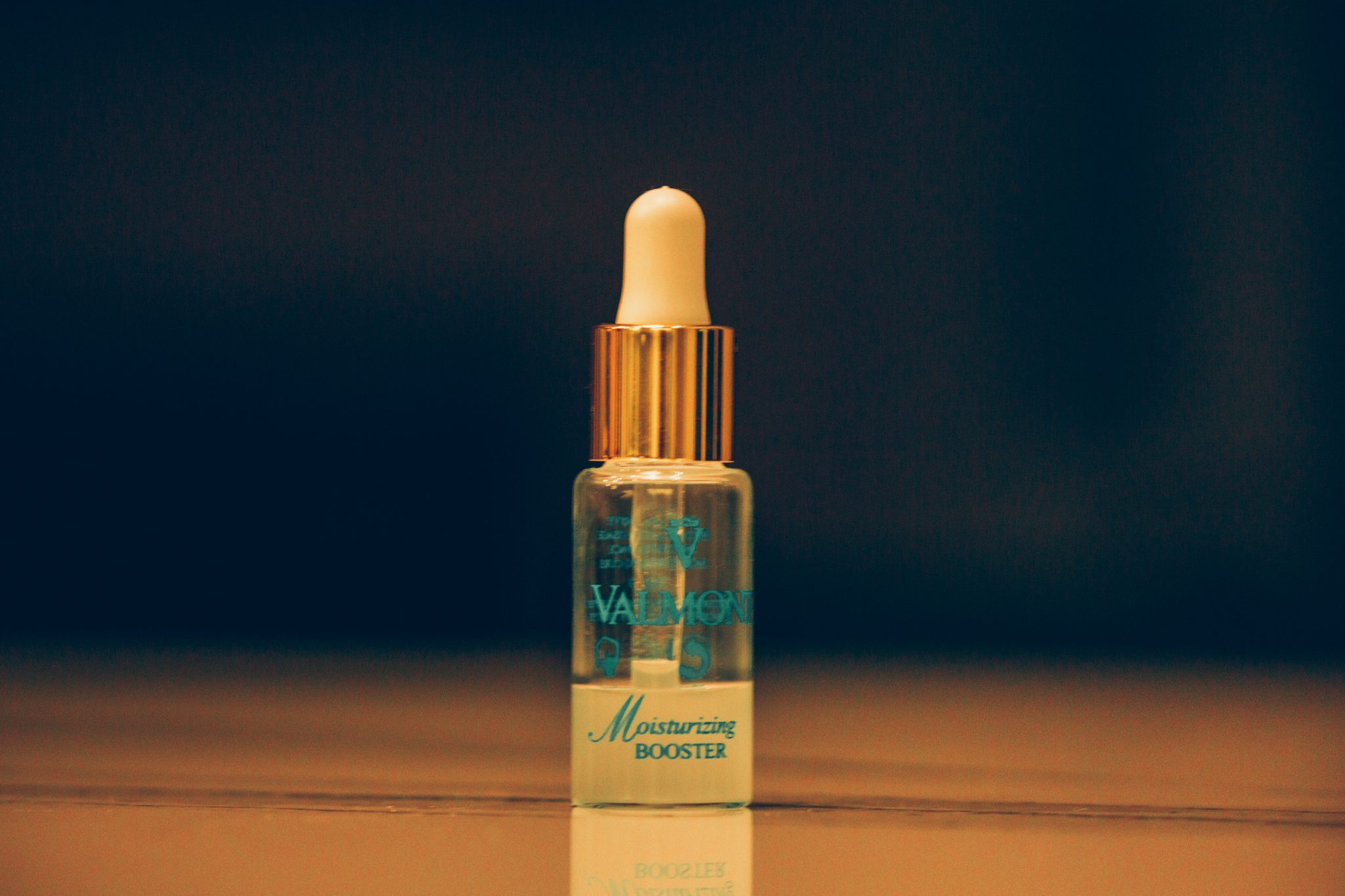 Valmont Moisturizing Booster Review
This booster did indeed provide a nice moisturizing boost to my skin, especially now that we are in the dry awful winter months here in Wisconsin. However, for the price, I really didn't feel like this did much for me that a decent moisturizer couldn't have done. Perhaps someone with dry skin would appreciate this product more – but for me, I just didn't get it. I won't be buying this product again.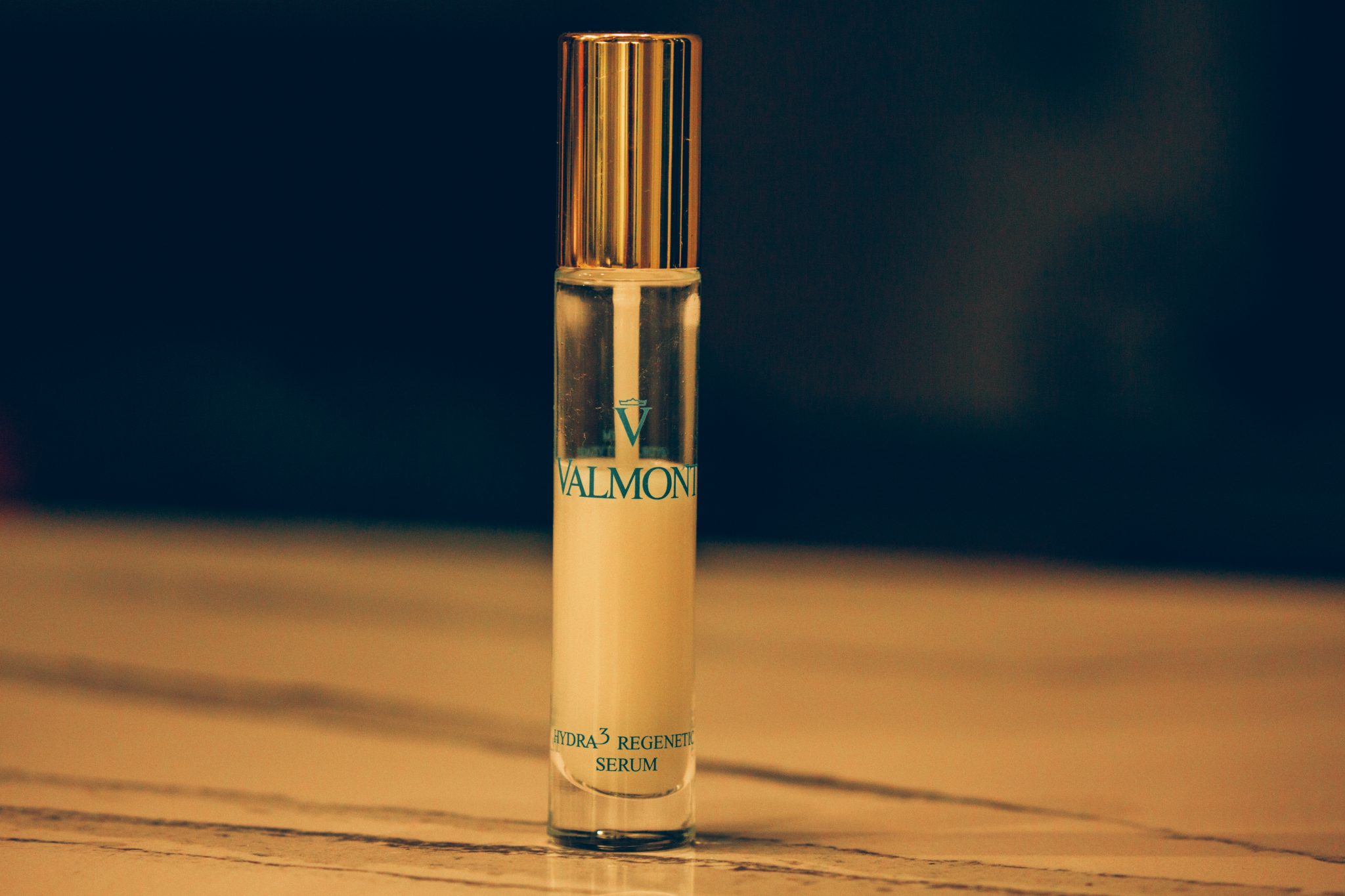 Hydra3 Regenetic Serum Review
Again, this was a little more moisture for my face, which was nice in the winter. However, for the price, this Serum really wasn't worth it for me. (I greatly prefer my PCA Serum.) I won't be buying this Valmont product again.
Valmont Moisturing With a Cream Review
This cream is PLENTY moisturizing for me. I wouldn't have needed all the serums and boosters above if I would have realized just how crazy moisturizing this product was! This was a fantastic moisturizer (especially for winter), but for the price, I really didn't feel this was worth it for me. I'll be going back to Nature in a Jar once this is gone.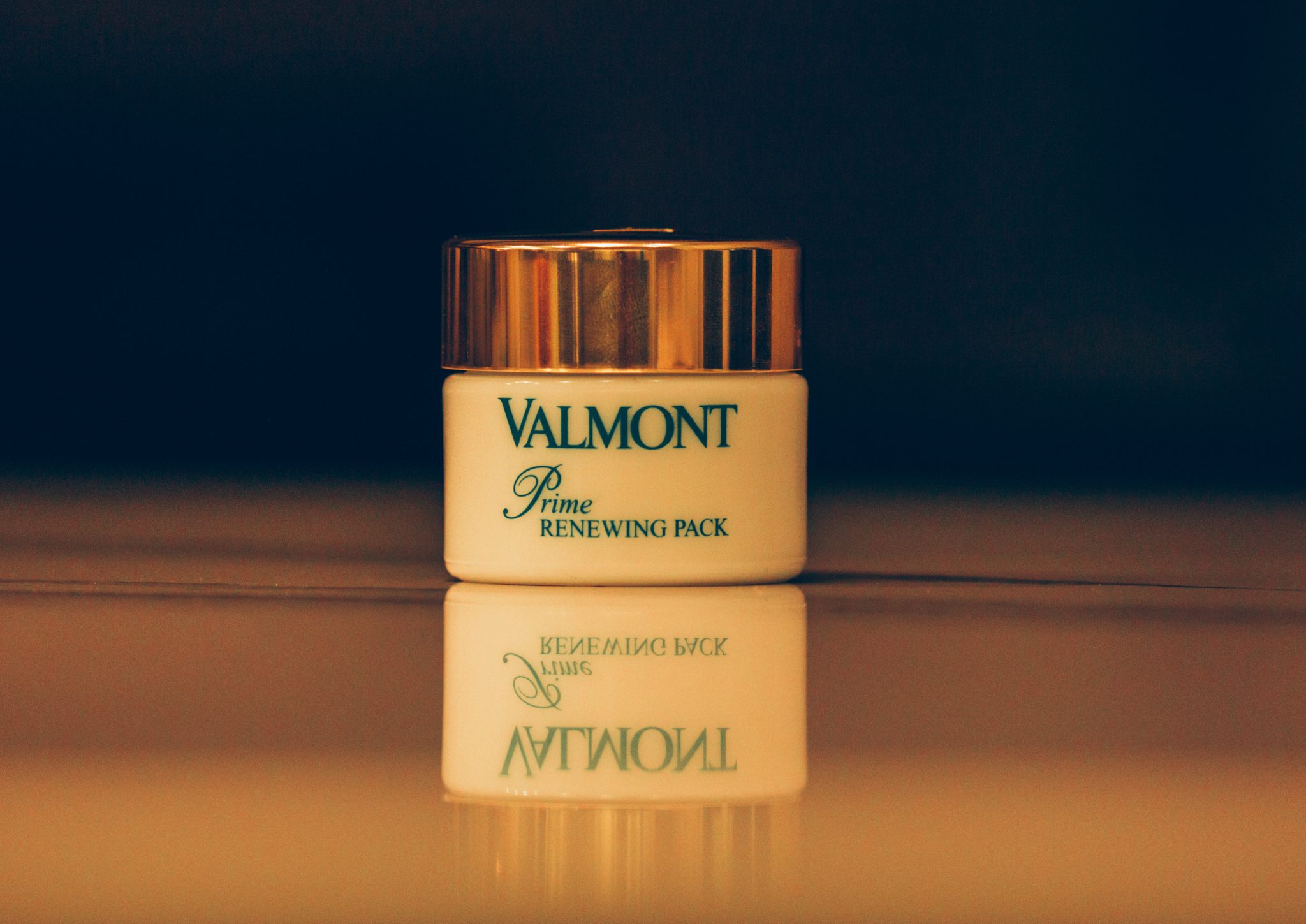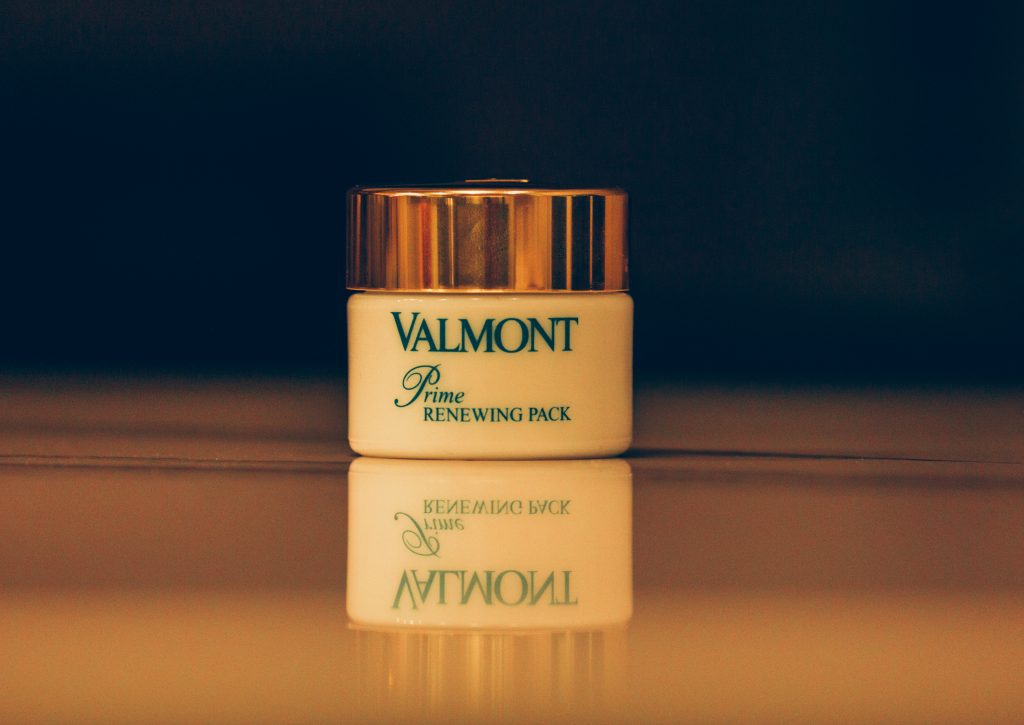 Valmont Prime Renewing Pack Review
Holy guacamole, though! Their Prime Renew Pack is AMAZING. This product 100% lives up to the hype. It's like taking a magic wand to your face after just one use. Plus, a little goes a long way with this product. I use it about once a week (sometimes twice), and I've hardly made a dent in it after 3 months. I would anticipate this jar will last me nearly a year at this rate. I will absolutely be buying more too, once it's gone!
Before and After Photos of My Skin After Using Valmont Products for 3+ Months
I do think my skin looks smoother with less pigmentation and smaller pores in the after photo. However, I really believe this is largely due to using the Prime Renewing Pack before my "after" photo was taken. That stuff is so awesome!
Granted, neither is a flattering photo, haha. But I wanted to truly show my skin after using Valmont consistently.
Final Verdict – Do I Recommend Valmont Products?
I recommend some Valmont products, like their Prime Renewing Pack, the rest that I used I could only recommend to someone who has very dry skin. They just did not work well with my combo skin type (they made it very oily).
Also, I like how well my PCA Hyaluronic Acid Boosting Serum plumps my skin and hides fine lines. I didn't get that same result with the serums I had tried from Valmont (and PCA is less than half the price of Valmont's serum).
Going forward, I will be adding Valmont's Prime Renewing Pack & Hydra3 Eye Cream to my original skincare regime I mentioned above. But I won't be exclusively using Valmont products again.
Have you ever used Valmont products? If so, what was your experience? Let me know in the comments!