Styling a Timex Variety Watch From a Travel Outfit to a Formal Event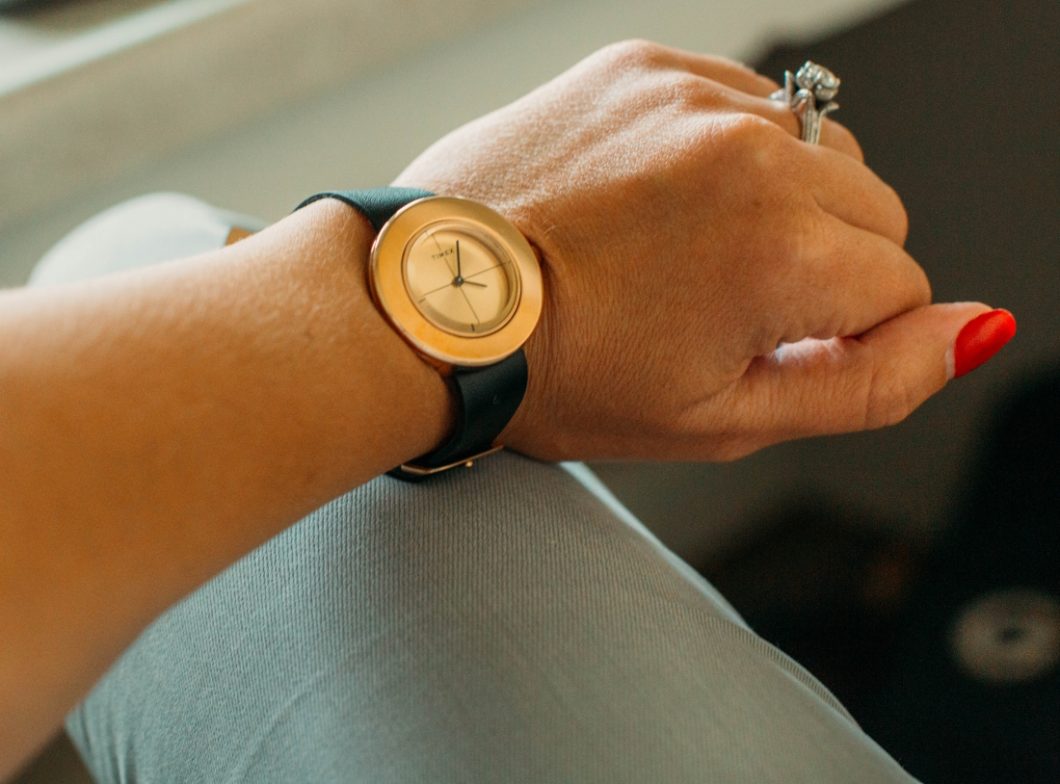 When it comes to accessories for traveling, I am all about versatility. If it's something that is comfortable to wear on a plane but also looks nice enough to wear to a fancy dinner that night – you can bet it's coming along on my adventures!
The Timex Variety Watch for Women plays into this requirement perfectly for me. It is not only comfortable to wear, but it also looks great for a variety of events! And, as its name implies, it gives you "variety." This watch comes with a rose gold-tone case, interchangeable white, nude and rose gold-tone top rings and white and black slip-thru leather straps. You can even purchase additional top rings and straps if that's not enough variety for you!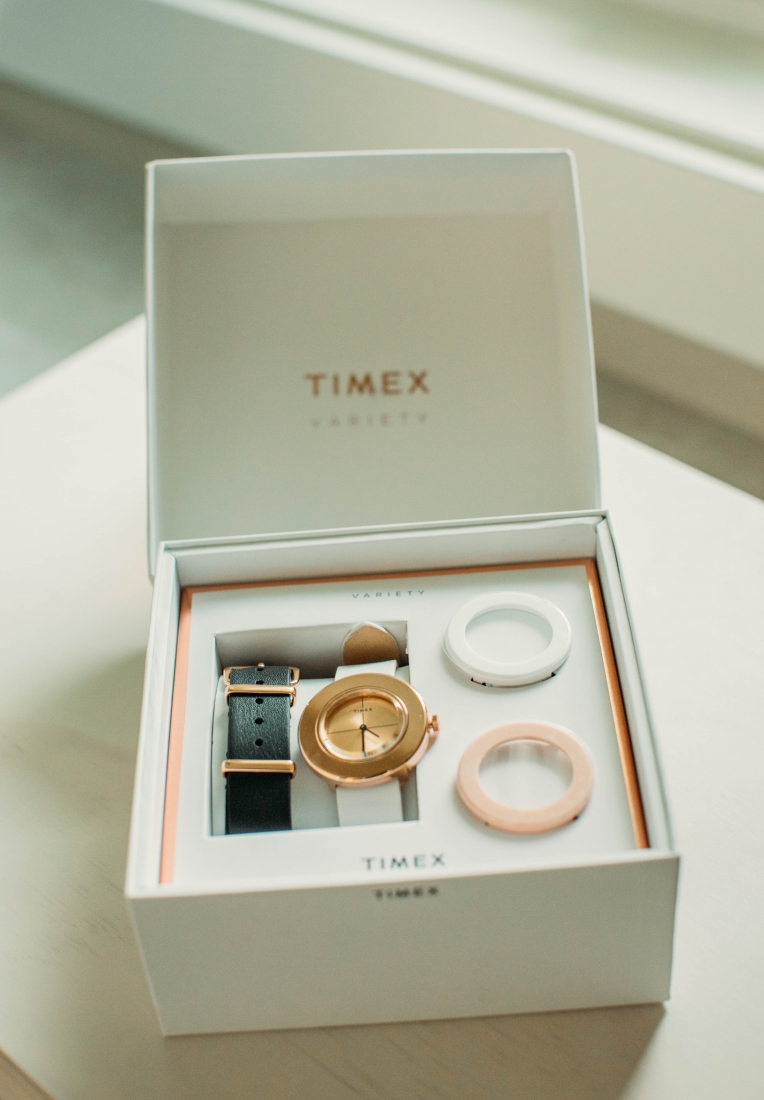 For this post, I am sharing how I styled it from a travel outfit to a formal event outfit – and why I like it for each occasion! Enjoy.
Travel Outfit + Watch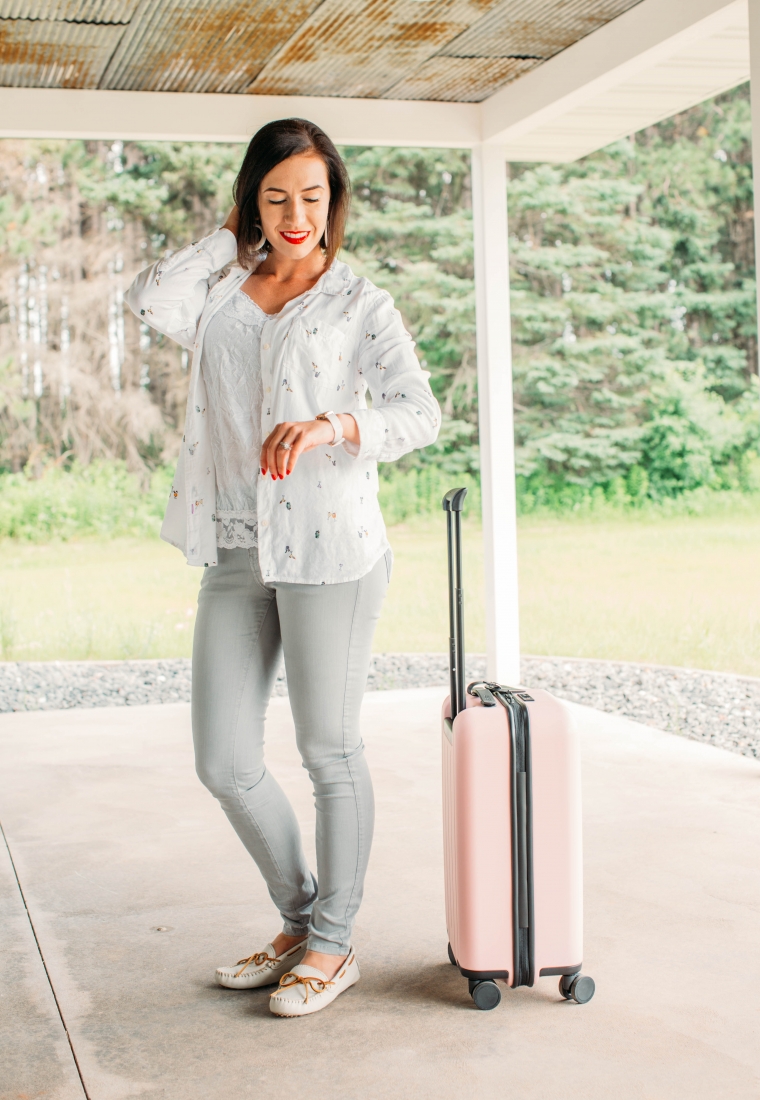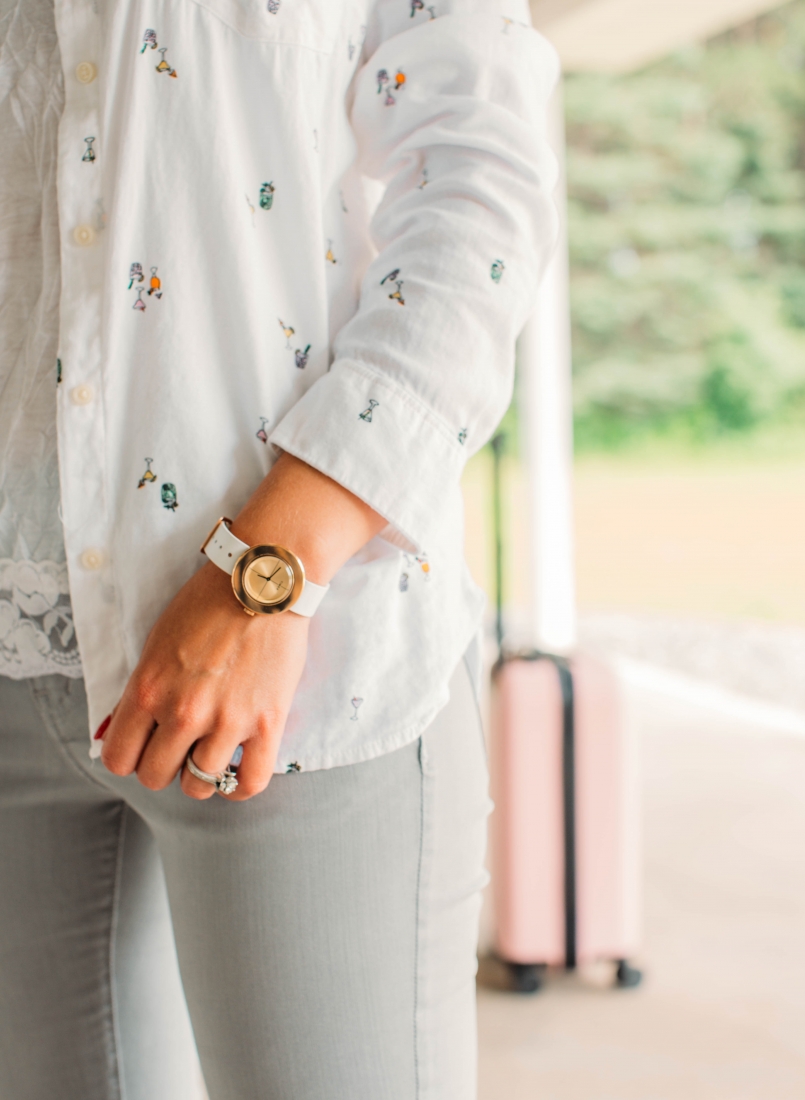 This is my travel outfit for next week once I head back to Moscow. I'll be wearing this watch (with the white band) and my new comfortable travel jeans and mocassins. I like wearing a watch while traveling (especially in the airport), because I don't always want to have my phone in my hand. I want my hands free to carry my luggage and likely be holding a coffee too! A watch not only looks nice, but also makes sure I'm not late to my gate.
I really like this watch because the leather strap is very comfortable to wear for long periods of time. I can't stand wearing metal watch bands because they can pinch and scratch, and aren't the most comfortable to wear. I had been using a wood watch, which was very comfortable, unfortunately, that broke on me a few weeks ago (so, not the most durable band). I'm thinking a leather band will be the perfect answer going forward with my travels.
This watch is also waterproof up to 30 meters! This is my first waterproof watch, and I'm very excited about this for future adventures.
Where to find it:
Watch c/o* | Travel Jeans c/o* | Moccasins c/o* | Luggage c/o* | Shirt (Similar) | Cami
Formal Event Outfit + Watch
Now for a dressier event (or even for the office), I really love the black leather strap paired against the gold. It gives this watch a classy and expensive look and feel. It would look great with any number of dresses, skirts or slacks.
I particularly liked the way it looked with my new Ted Baker dress. This outfit is going to be worn for a wedding, corporate event and also a play I'll be attending in a couple weeks. (It'll also likely get worn to a fancier dinner party.) It's a well-used, versatile look, to say the least!
Where to find it:
Watch c/o* | Dress | Pumps | Earrings
Timex Flash Sale!
For today only, you can take an extra 20% off + receive free shipping on already reduced sale styles at Timex.com.
Use Code: FLASH20
Click here to see all available styles.
What are your thoughts on a watch like this? Do you like the idea of being able to change the straps and colors? Or do you prefer a different kind of watch? Let me know in the comments!
*Thank you to Timex for sponsoring this post. As always, all opinions are my own, and I am never compensated for a positive review.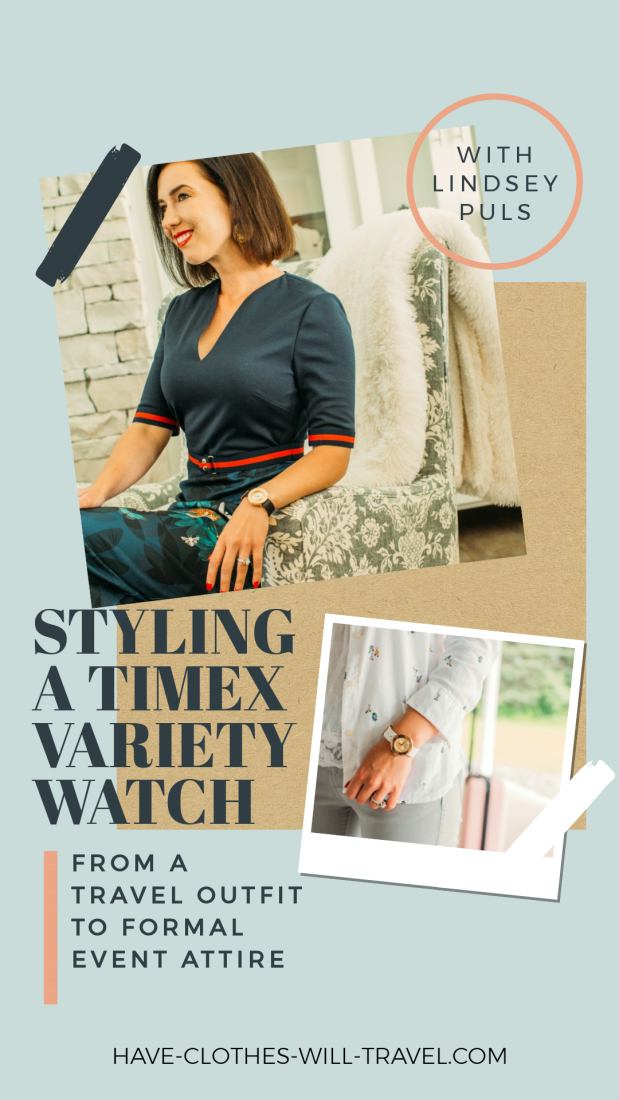 *Disclosure: some of these links are affiliate links. Meaning, if you click a link and make a purchase, Have Clothes, Will Travel gets a very small commission at no extra cost to you. Thank you for supporting the brands that make this blog possible! I am also a participant in the Amazon Services LLC Associates Program, an affiliate advertising program designed to provide a means for us to earn fees by linking to Amazon.com and affiliated sites.
*c/o = courtesy of, meaning the company gave me the product to be used on my blog, and I did not pay for it. All opinions are my own, and I am not being compensated for a positive review.