My Experience Shopping for Clothing on Zappos & The Style Room
Did you know Zappos not only carries an amazing selection of shoes, but they also carry thousands of clothing items from a variety of brands and categories? And they even have a special site shopping experience called "The Style Room," which highlights a curated list of contemporary and designer brands.
Zappos Clothing: Is It Legit?
After I wrote my post "Is Zappos Legit? My Honest Zappos Review for Shoes," I received some questions about what it's like to shop on Zappos for clothing. So, over the summer, I've been ordering clothing from Zappos, instead of from the retailers themselves. This post will explain why I chose Zappos, and whether or not I recommend shopping on Zappos for clothing. I'll also talk about what "The Style Room" is and how it's different from the regular Zappos.com site, and I'll go into detail about what shipping and returns are like.
Have Clothes, Will Travel receives compensation for this article as well as for purchases made when you click on a link and buy something.
Shopping The Style Room on Zappos.com
The Style Room is a microsite of Zappos with content, trends, and assortments reimagined for today's trendsetters, an experience dedicated to the fashion-first customer. Like the former Zappos Luxury, you can find everything from Gucci to Saint Laurent and Badgely Mishka.
I, personally, ordered a Ted Baker dress from the Style Room (pictured above). I LOVE Ted Baker dresses, skirts, and shoes. However, I don't love ordering directly from the Ted Baker website. This is because they do not have free shipping (unless you spend over $200, which this dress was not that much), and Ted Baker's site charges $7 for returns.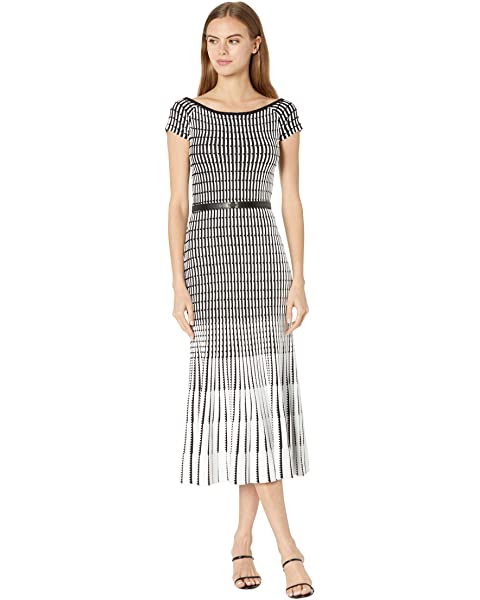 Paying for shipping and returns drives me nuts! (Amazon Prime has forever ruined me!) However, shopping for Ted Baker on Zappos means I don't have to pay for shipping or returns! It's also quite fast shipping. This dress only took 3 days to get to me after I ordered it.
Shopping Zappos Clothing
Now, Zappos.com carries thousands of clothing items from a variety of brands and categories, such as North Face, prAna, and Madewell. I have ordered PJs from Zappos, a North Face coat and also a Ralph Lauren dress (pictured above), and prAna workout leggings (pictured below). You can literally get an entire wardrobe from Zappos!
Again, I LOVE prAna products (especially for activewear), but ordering directly from them means I would have to pay $8 if I wanted to return an item. Whereas, Zappos returns are FREE.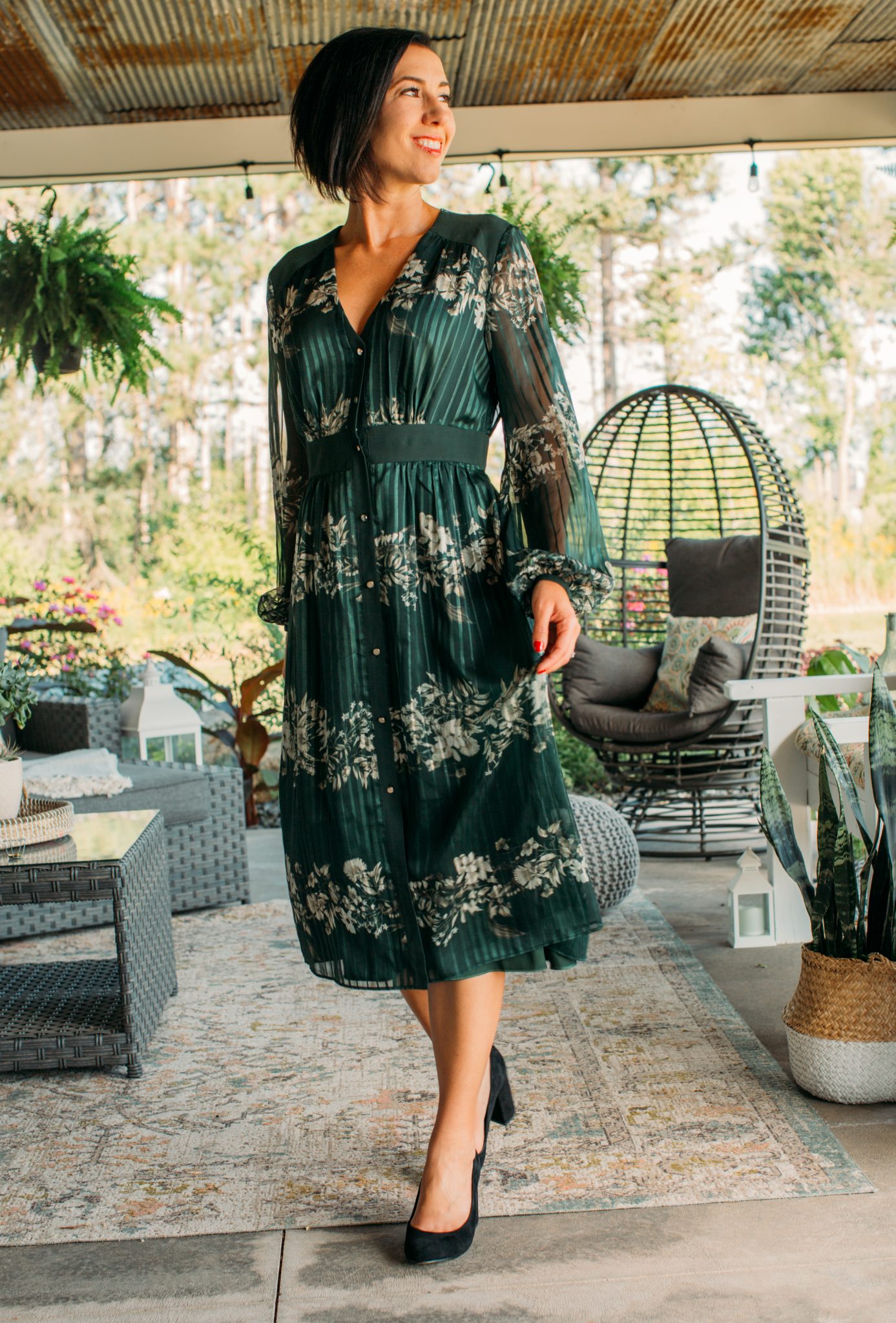 Also, you CAN shop luxury items on the Zappos site as well. For example, my Ted Baker dress is found on both the regular Zappos.com site experience and in The Style Room. The difference is The Style Room is a more curated shopping experience that focuses on contemporary and designer brands and trending fashion content, while the Zappos.com site showcases the full selection of products and brands. (This confused me a bit at first, so I wanted to clarify.)
Zappos Return Policy
If your Zappos order doesn't fit or you just aren't 100% satisfied with it, you have 365 days since your purchase to return it. (Returns must be unworn, in the state you received them, and in the original packaging.) You simply print your return, label package up your item, and drop it off at your nearest UPS store.
My experience with returns and exchanges is the whole process takes on average about 1 week. Zappos returns are super easy and their customer service has always been great, in my experience, if I run into a complication when doing a return. (I had an issue exchanging some boots after I had used a gift card to purchase them – Zappos customer service took care of it for me in just a few minutes.)
Do I Recommend Shopping on Zappos and The Style Room for Clothing?
YES. Overall, I am very happy with my experience shopping on both Zappos and The Style Room for clothing. Shipping is fast and free + returns are easy and also free. The only downside to shopping on Zappos and The Style Room (vs shopping directly on the designer or brand's site) is that they do not have as large of a selection as you would likely find on the brand/designer's own website.
However, on the flipside, Zappos may have sale items that are sold out on the brand/designer's own website. The Ted Baker dress I bought was a sale item that was not available in my size on the Ted Baker site, but Zappos still had it in stock (with free shipping and free returns).
I'm curious, have you ever ordered clothing from Zappos? And if so, what was your experience? Let me know in the comments! Also, please feel free to reach out with any questions about ordering from Zappos in the comments.
Make sure to check out Zappos Clothing and shop The Style Room!