40+ Best Stores To Shop Summer Dresses Online For ALL Budgets
Searching for some great places to shop for summer dresses online? This post is for you! I've rounded up my favorite sites for summer dresses ranging from luxury to budget and everything in between!
Summer is just around the corner, and I could not be more excited! I can finally break out my favorite summer dresses and my fancy new sandals!
There's nothing more comfortable and pretty than a great summer dress. I am also a firm believer that you can transition your favorite summer dresses into the winter months too, with a pair of tights, a cardigan, and some cute boots! Easy peasy.
Below, you'll find my favorite sites for shopping for summer dresses – from lightweight maxi dresses to vintage-inspired sundresses to formal summer dresses. There's a little something in here for everyone!
*Disclosure: some of these links are affiliate links. Meaning, if you click a link and make a purchase, Have Clothes, Will Travel gets a very small commission at no extra cost to you. Thank you for supporting the brands that make this blog possible!
Best Places to Shop for Summer Dresses (Over $100)
Lilly Pulitzer
When it comes to playful patterns and bright colors reminiscent of Palm Beach summer wears, Lilly Pulitzer does it best. The brand features a wide collection of timeless and colorful favorites you can rock anywhere—from chic casual office attires, breezy summer-themed dresses, to cozy sweaters and sandals for the beach. The brand's 60+ years in the fashion scene is a testament to how versatile and loved they are no matter the locale.
Read next: My Honest Lilly Pulitzer Dress Review
Marchesa Notte

Marchesa Notte may be familiar to some as it's the sister brand of Marchesa founded by Karen Craig and Georgina Chapman. It's the brand to try if you want sweeping fairytale-like gowns, delicate cocktail dresses, and bridal-related clothing made from subtle fabrics and rich embroidery. The brand mostly carries occasion dresses—most of which feature a vintage flair and timeless style—for casual and formal events, rather than day-to-day dresses.
Use code "CLOTHES" for 20% off your Marchesa order + free shipping
Read next: My Honest Marchesa Notte Dress Review
Nordstrom

Nordstrom is a leading fashion retailer powerhouse offering luxury items and labels trusted by designers, icons, and shoppers globally. Besides featuring the latest trends in designer apparel, Nordstrom carries the biggest selection of statement summer dresses for any event in-store and online including a knit maxi from Cult Gaia, a floral tea dress from Topshop as well as a tie-strap slip dress, a jersey maxi dress, and mini shift dress you can wear to brunch or beach vacation.
Read next: Why The Nordstrom Anniversary Sale is a BIG DEAL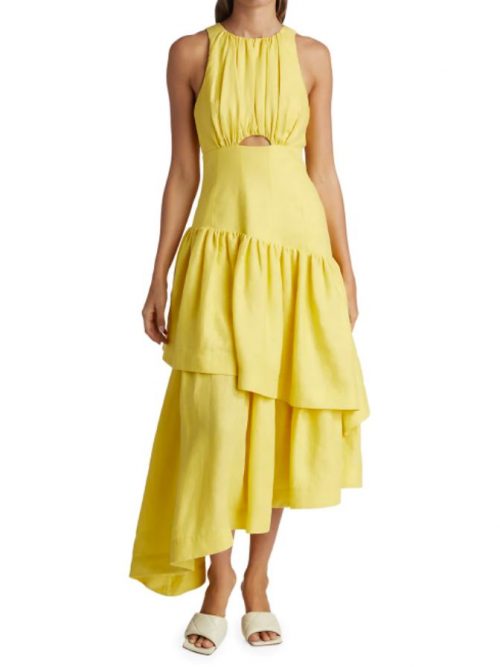 Saks Fifth Avenue

Saks is another legacy luxury retailer that caters to upscale customers and fashion-conscious men and women with its notable flagship store on Fifth Avenue, New York City. Whichever designer brand you prefer, you can build your entire summer wardrobe using statement and vibrant pieces from the Saks' wide selection of floral dresses, day dresses, casual workwear dresses, to 'going out' statement pieces – which are all available online!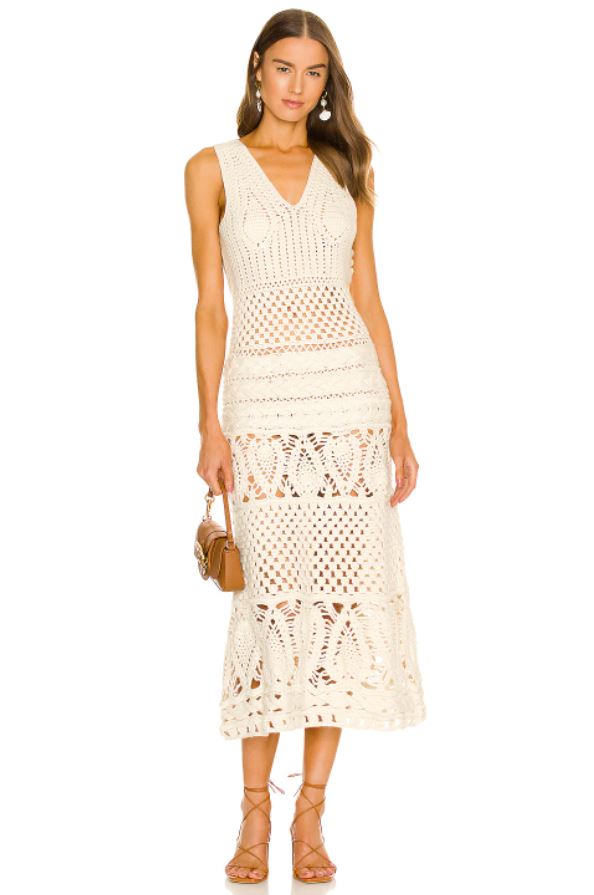 Revolve

A premium lifestyle fashion retailer dedicated to millennials and Gen Z, Revolve is the go-to online platform for influencer-inspired clothing. People who are into music festivals may find the brand's Coachella-themed summer dresses—often form-fitting and hemmed—to be on point. Popular brands under Revolve's summer dress collection are from Michael Costello, Pistola, L*Space, and BCB Generation.
Read next: 25 Stores Like Revolve for On-Trend Styles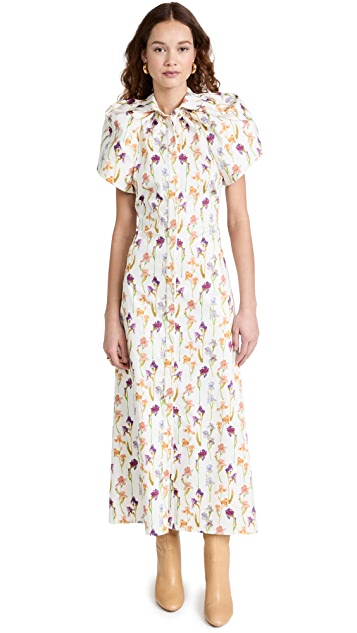 Shopbop

ShopBop was acquired by Amazon in 2006 and has grown as one of the most recognizable and trusted online retailers globally. The brand's summer dress catalog lets you breeze through the season with tri-blend dresses from Z Supply, Brandon Maxwell shirt dresses, or a floral number with flutter sleeves from Tory Burch which are some of the brand's top-selling products.
Read next: Is Shopbop Legit? My Honest Shopbop Review
Carve Designs

Carve Designs started as a surf apparel company that sold rashguards and shorts in the early 2000s. It has since grown to provide a full range of surf and lifestyle clothing. From amazing dresses to swimwear to fleece and jackets. Their summer dresses are incredibly comfortable and versatile and also make for amazing travel dresses.
Read next: Honest Carve Designs Review for Swimwear, Jeans, & Tops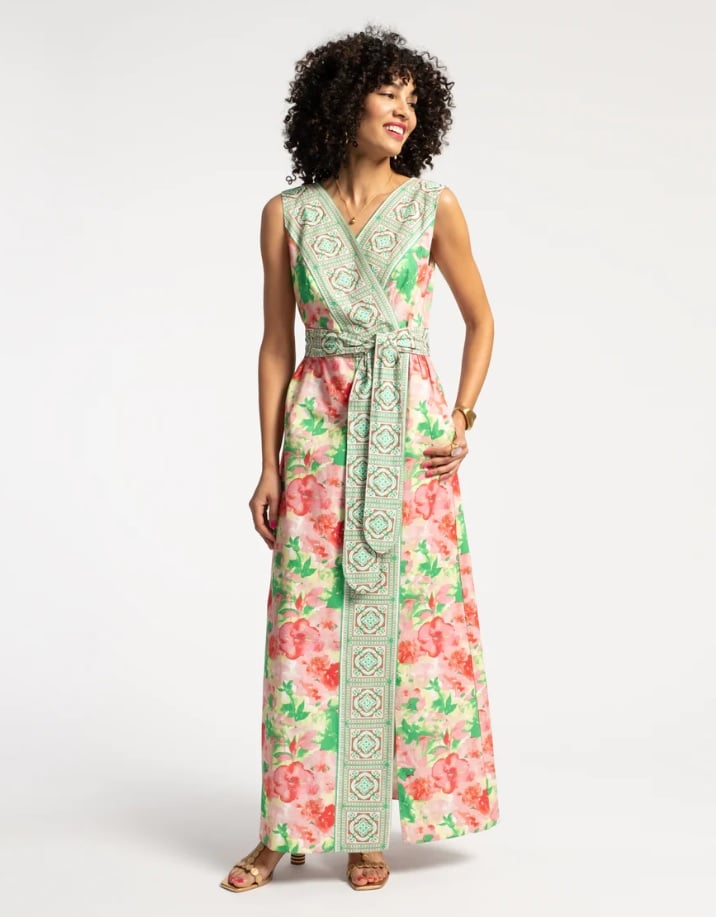 Frances Valentine
If you love bold and bright summer dresses, you'll love Frances Valentine. The designs of Frances Valentine products are known for their playful and whimsical aesthetic, often incorporating bold colors, patterns, and unique details. I have a few of their dresses and absolutely love them. Plus, the quality is fantastic.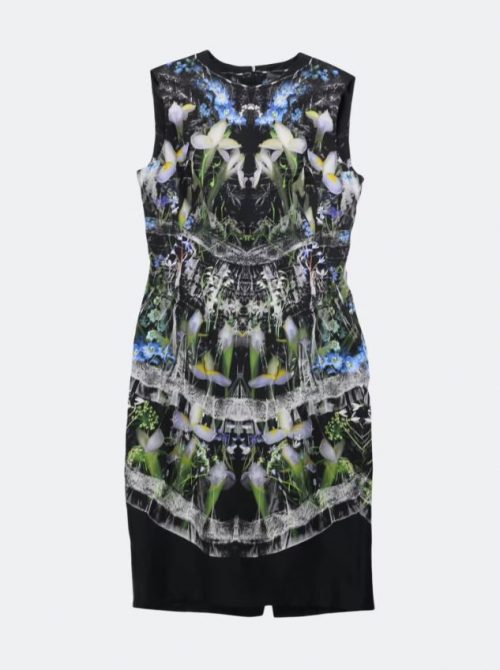 Verishop

Verishop is a popular online shopping platform serving trendsetting aesthetics and is often the modern shoppers' one-stop shop for everyday luxuries including hard-to-find designer fashion items (even homewares). Unique summer pieces include the designer Black Garden Midi Dress from McQueen or the Luna Cut-out Dress from Nikki Lund that exudes luxury comfort and style.
Read next: Is Verishop Legit? My Honest Verishop Review + Photos of My Purchases
Anthropologie

Anthropologie is a premium lifestyle brand that caters to the creative and elegant types. It is the site to find feminine and bohemian summer maxi dresses. They're perfect for someone with a more laidback yet classic style. Anthro also don't just carry killer dresses, their products range from women's apparel, intimates, and accessories, to beauty items, gifts, home furniture, and home décor.
Read next: 5 Tips for Shopping on Anthropologie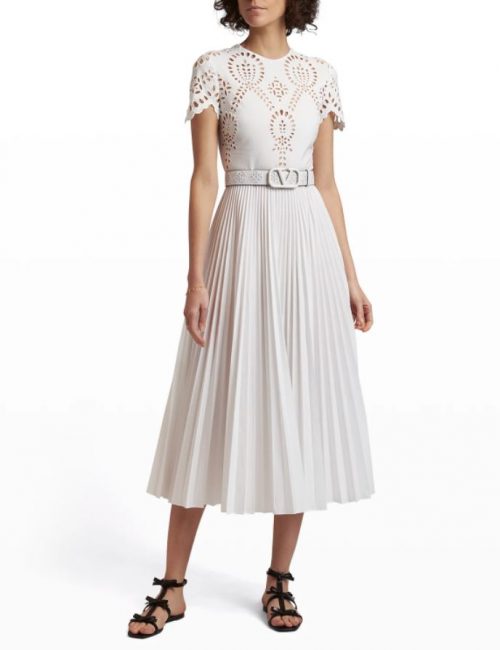 Neiman Marcus

Neiman Marcus is an upscale fashion and luxury retailer (part of Bergdorf Goodman and Horchow stores) that carries designer apparel, accessories, shoes, cosmetics, antiques, decorative home items, and even rare books. For summer dresses, multi-pattern wraps dresses and artful floral ensembles make the collection, but you can pre-order exclusive pieces from Carolina Herrera, Givenchy, or Ralph Lauren as well. (This is also where I recently ordered my new YSL LouLou from!)
MyTheresa

Fresh off the runway to your doorstep is one of MyTheresa's missions. The brand features an edit of more than 200+ international luxury brands and over 600-900 designer products to fulfill your sartorial needs. The brand's summer dress collections are playful, feminine, and exude European chic beauty in light and airy fabrics. Ladies can shop for designer pieces from Bottega Veneta, Oscar De La Renta, and Saint Laurent or invest in items exclusively designed for Mytheresa like the Dolce & Gabbana Printed Cotton Minidress or Poupette St Barth's Ivy Tiered Maxi Dress.
Read next: Is Mytheresa Legit? My Honest Review of Mytheresa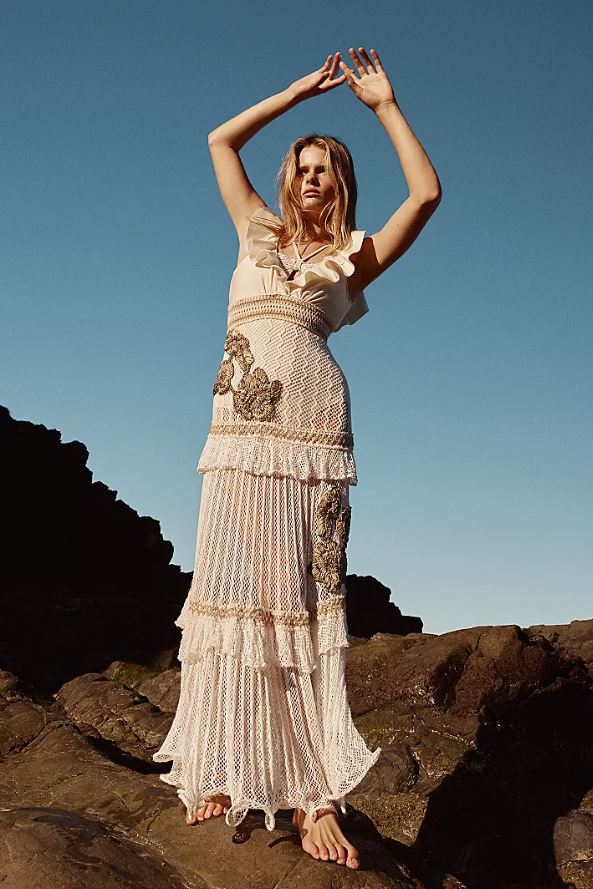 Free People

Free People, along with Anthropologie, are part of Urban Outfitters, Inc. and share the bohemian lifestyle theme in their retail products. The brand caters to the free and adventurous 20-somethings who live through fashion, travel, music, and art. Free People's signature styles are charming floral dresses—often vintage-inspired—with billowing, crepe-y fabric and intricate paisley patterns in midi to maxi style.
Read next: 25+ Stores Like Free People for AMAZING Boho Clothing
Christy Dawn

Christy Dawn's love for timeless style and vintage-inspired aesthetic birthed the brand; every piece is limited and made with deadstock fabric and quality craftsmanship by local artisans. Expect dreamy and versatile prairie dresses that are size-inclusive you can pair with boots like their Della dress and Bennet dress, both exude graceful simplicity in their style. Additionally, the dress patterns are block-printed while some are screen or digitally printed using botanical dyes.
Reformation

Reformation combines vintage-inspired and limited-edition designs made from sustainable materials (deadstock fabrics and repurposed vintage clothing), the likes of which have been worn by celebrities like Margot Robbie and Kendall Jenner. It's the go-to brand for summer dresses that are youthful and simplistic—styled with floral prints, dress slits, sweetheart necklines, and dream-like silhouettes.
Farm Rio

Fashion-forward with a mix of vintage flair, Brazil's vibrant culture is embodied in all of Farm Rio's sustainable creations. Colorful embroidery and playful patterns can be seen in their apparel, shoes, and accessories. Summer pieces are flowy, comfortable, and definitely eye-catching with their fun and bright tropical-themed prints. Each dress is unique and makes a lasting impression for any destination or event you wear them to.
Zimmermann

Zimmermann is an eponymous lifestyle brand known for its quality collection of high-end RTW and resort wear often featured in Vogue, Glamour, Harper's Bazaar, Nylon, Elle, and Marie Claire. Zimmermann's summer pieces are inspired by Australia's relaxed vibes; expect flirty formed frills, latticed crochet florals, pretty prints, and embroidered lace dresses as the ideal style aesthetic for your next beach vacation or summer occasion.
Oscar de la Renta

Oscar de la Renta is an iconic brand known for its sophisticated and opulent dresses often worn by celebrities on the red carpet. The brand's timeless style lives beyond couture and has expanded to luxury shoes, bags, jewelry, and accessories. When it comes to summer pieces, Oscar de la Renta features intricate patterns, ritzy fabrics, and a figure-hugging silhouette that captures the chic and ethereal ensemble signature to the brand. Pair it with the brand's clip-on earrings and heels for that effortless yet luxurious look.
Where to Shop For Summer Dresses Under $100
ModCloth

ModCloth is an LA-based online retailer offering vintage-inspired and one-of-a-kind indie apparel for women of all sizes. If you're aiming for that sweet and classy look with a bit of retro on the side this summer, ModCloth has you covered. The dresses are known for their twirl-ability, eye-catching prints, bold colors, and adorable themes (space prints, Care Bears, and unicorns) all in flattering fits.
Read next: 25+ Stores Like ModCloth With Vintage-Inspired & Quirky Clothing
Passion Lilie

Passion Lilie is a clothing brand that employs fair trade fashion in its production of unique and playful pieces—most of which are block printed or woven and made from recycled fabrics. The brand's summer collection is fun and flirty featuring paisley prints, soft colors, and lightweight fabrics all with the wearer's comfort in mind. Passion Lilie is about supporting ethical fashion and surviving the summer heat while looking fab.
Read next: Honest Review of Passion Lilie's Fair Trade & Sustainable Dresses
Chicwish

Chicwish is a China-based fashion brand that features women's clothing and accessories. You'll see vintage-inspired and whimsical pieces in their collection that caters to the younger (also, those who feel young regardless of age) generation. Most of their summer pieces are styled in a modest yet elegant fashion. Think bows, lace, frills, and classic silhouettes that exude a timeless yet feminine appeal.
Read next: Is Chicwish Legit? Honest Review of Chicwish After $600 in Orders
Etsy

Etsy is a global e-commerce platform where one can buy and sell unique vintage items. The platform is also a treasure trove of unique summer finds made by independent crafters and artists including floral printed dresses, bohemian maxi dresses, and flared cotton dresses—each piece featuring the handiwork of the designer.
The RealReal

The RealReal is the world's largest and most trusted platform when it comes to authentic luxury goods resale. The brand's mission is to maximize the life cycle of each designer item put on resale, therefore lessening the impact of luxury goods on the environment.
Under the summer dress category, you'll find luxury sleek cutout dresses and rib jersey cutout dresses under brands like Max Mara, Alaia, Marc Jacobs, Missoni, Alexander Wang, and Rag and Bone at a discounted price. I LOVE the RealReal for secondhand dresses. I have an almost identical dress to the one above that I recently wore in Turks & Caicos.
Read next: 20 Best Online Secondhand Stores for Clothing
Zappos

Zappos is a US-based online shoe and clothing retailer (previously Shoesite.com) with a commercial and an international customer base. They're most known for their shoe selection, but Zappos also offers on-trend and designer summery dresses including sheath dresses, asymmetrical dresses, midi dresses, tank dresses, and color block dresses under brands like Ralph Lauren and Steve Madden to keep you looking cool and fab throughout the summer.
Read next: My Experience Shopping For Clothes on Zappos
ASOS

ASOS (as seen on screen) is UK's largest e-commerce fashion retailer and has a global fanbase that caters to trendy 16 to 34-year-old men and women. The brand features high-street and on-trend fashion items including summer dresses for any occasion with styles ranging from cute and flirty sundresses to casual, formfitting maxi dresses. It features items from its own label and sells a wide range of clothing brands from Nike, Topshop, Free People, to Vans.
Read next: 20 AMAZING Stores Like ASOS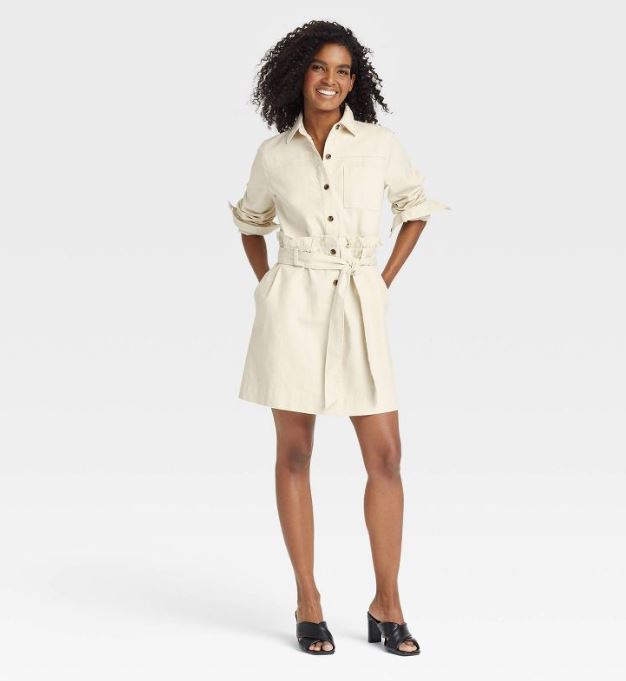 Target

Target is one of the largest retail chains in the U.S. that offers everything from food to clothing, accessories to home décor and more in its retail and online platform. It's a one-stop-shop for all things fashionable and affordable; with the brand's summer pieces highlighting flowy maxi dresses, wrap slip dresses, and versatile T-shirt style dresses in flattering silhouettes.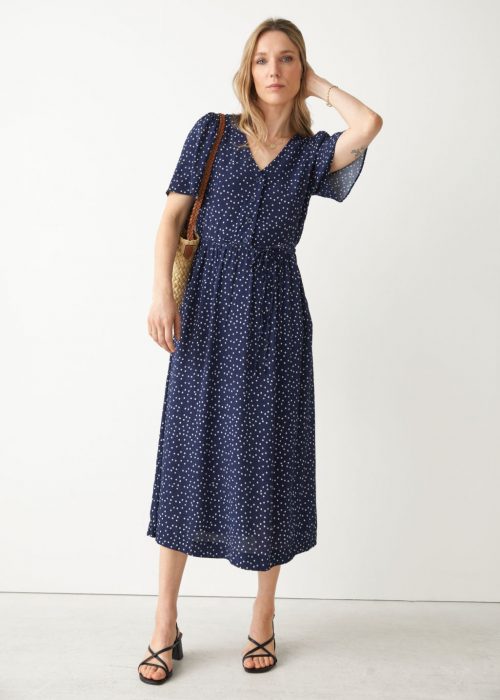 & Other Stories

With design ateliers in LA, Paris, and Stockholm, & Other Stories (sister brand of H&M Group) delivers timeless and dreamy dresses featuring soiree-ready silhouettes to classic boho pieces. The brand's chic collection delivers a no-hassle outfit solution you can wear from day to night with styles ranging from floral print wrap dresses, mini floral dresses, knitted or cutout midi dresses, to brightly hued maxi dresses with slits and jazzy prints.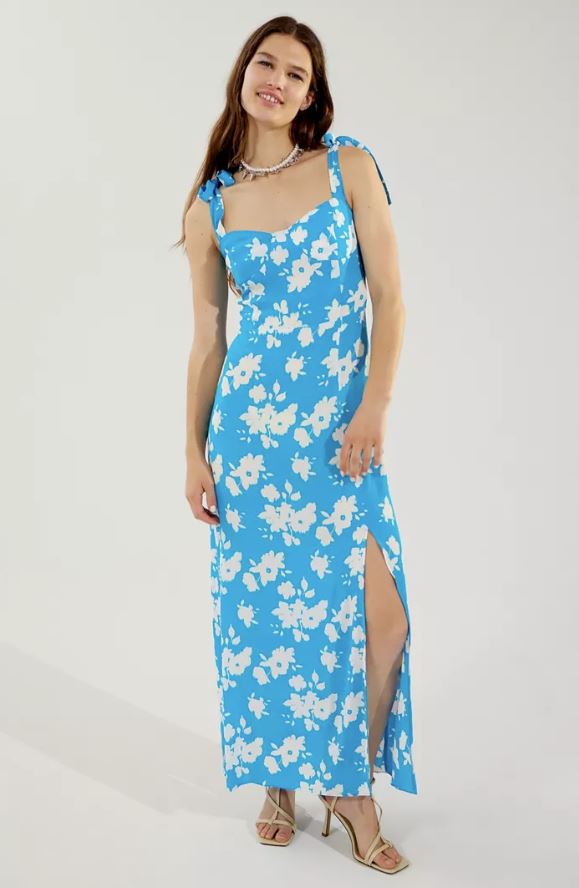 Urban Outfitters

Urban Outfitters is a part of retail industry giant URBN, a leading lifestyle retail company that also owns Anthropologie, BHLDN, Free People, Terrain, Menus & Venues, and Nuuly. It's the go-to shop if you want breezy summer dresses, printed babydoll dresses, tunic dresses, and smock dresses. The brand's wrap dresses feature a casual-but-cool aesthetic signature to brand that will make you effortlessly go from day to night.
Read next: 30 Stores Like Urban Outfitters for On-Trend Styles
Lulus

Lulus Fashion Lounge represents affordable luxury fashion in chic and sophisticated designs serving millennial and Gen Z women looking for boho wedding gowns, prom dresses, and bridesmaid attires. Under the private-label Lulus brand are cheerful and breezy frocks—from mini, midi to maxi styles with floral prints, stripes, and bright summer hues ideal for a beach vacation or dinner by the water. It has also partnered with Free People and Steve Madden to deliver curated fashion finds in one platform.
Salty Crush

Salty Crush has its origins in Sydney's beautiful beaches where owners Madely and Michelle wanted to share their passion for fashion and lifestyle to the world by creating effortless, feminine, and elegant modern boho chic pieces. You'll find vibrant colors inspired by the changing seasons translated in the brand's hippy maxi dresses, boho wrap dresses, and flowy mini dresses which you can dress up or down for a relaxing day at the beach or a city chic day.
Unique Vintage

Owner Katie Echeverry's love for vintage fashion landed the brand a spot on one of Newsweek's Best Online Shops and Inc. 5000 and has collaborated with notable brands such as Warner Bros, Barbie, and ViacomCBS. Those looking to evoke the vintage glam can try Unique Vintage's paisley summer dresses reminiscent of the 70s or the classic gingham fit and flare dresses. There's also a rainbow block-tiered midi dress and a colorful Barbie-inspired coverup for lounging at the beach.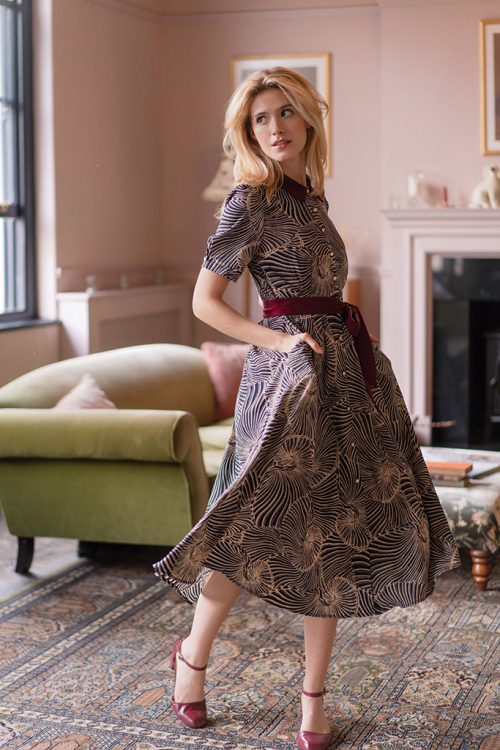 Miss Patina

Miss Patina is a London-based clothing brand combining vintage with modern fashion and creating pieces that are dainty, eccentric, and romantic. If you love embroidered detailing, pearl collars, polka dots, subtle corsets, and dreamy pinafore in your summer dresses, Miss Patina's collection will be an instant favorite. Check out the Dalloway-inspired dress or the Jackie Kennedy-inspired dress worn by Taylor Swift.
Best Summer Dress Shops for Dresses Under $50
StyleWe
StyleWe is an e-commerce shopping platform featuring original and quality pieces from global independent fashion designers. This strategy lets customers buy original pieces from the designers directly and provides an international platform for their products. You'll find cool and causal pieces like the V-neck Holiday Summer Boho Dress in lightweight polyester and the flowy Solid V-neck Dress in cotton blend included in the brand's summer bestseller list.
Amazon

The most popular online shop to hunt for cute summer outfits that are trendy, affordable, and also has fast shipping. Amazon's fashion category is brimming with versatile flowy frocks (bonus points for the ones with pockets) to keep you cool in the summer. These are quality pieces that can be worn at the beach, weddings, brunch, or date night and the brand's collection varies from long maxi dresses with floral prints, polka dot dresses, silky slip dresses, tank swing dresses, off-shoulder boho dresses, and sleeveless button-down dresses.
Shein

Shein is a China-based online fast fashion retailer selling contemporary women's and men's apparel, kid's clothing, shoes, accessories, bags, and more at reasonable costs. It's a bargain shop for cute warm-weather outfits like their Wrap Polka Dot Split Dress ideal for a casual day look or their Flounce Belted Button Through Dress great for a beach cruise. Beachy striped and floral dresses in varying lengths are also available.
Read next: Is Shein Legit? MUST-READ Before Ordering from Shein
H&M

H&M is a multinational Swedish clothing company and is an all-time favorite retailer of fast fashion by many. The brand incorporates on-trend and luxury style to their products to deliver a fabulous yet affordable fashion to all. You'll find unique summer pieces like the retro floral maxi dress, textured weave maxi dress, as well as cotton and linen-blend dresses in mini to maxi length that are beyond stylish but fairly affordable.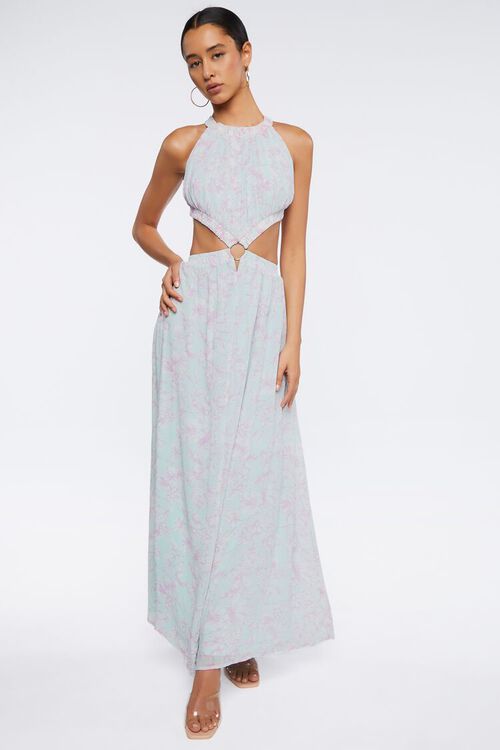 Forever 21

Forever 21 is another fast-fashion brand offering the latest trends in high style designs and making them accessible to women, men, and tween age groups. It's the go-to shop for affordable summer essentials for women. If flirty maxis, dresses with slits, body cons, floral sundresses, and flowy minidresses are what you're in the market for, Forever 21 will have something that fits your budget and style.
Read next: 21 Stores Like Forever 21 for Affordable & Fashionable Clothing
Pretty Little Thing

A UK-based fast-fashion retailer, Pretty Little Thing caters to 16 to 42-year-old women regardless of body type, gender, or race and delivers trend-led and catwalk-inspired fashion at killer prices. Their affordable summer holiday dresses include flowy beach dresses, asymmetrical dresses, floor-length white maxi dresses, to frilly shift dresses that will take you from the beach to the bar, with some pieces you can pair with a lightweight jacket and wedge sandals for a more polished look.
Nasty Gal
Nasty Gal is an online clothing retailer aimed at the "girl in progress" and pulling inspiration from old-school rock and vintage featured in its apparel, shoes, and accessories from various designers. Rep the beach vibes this summer with Nasty Gal's fresh and edgy mini dresses in pastel prints and colors or keep it sweet and elegant in their printed midi dresses with floral embroidery.
Read next: Is Nasty Gal Legit? My Honest Review of Nasty Gal Dresses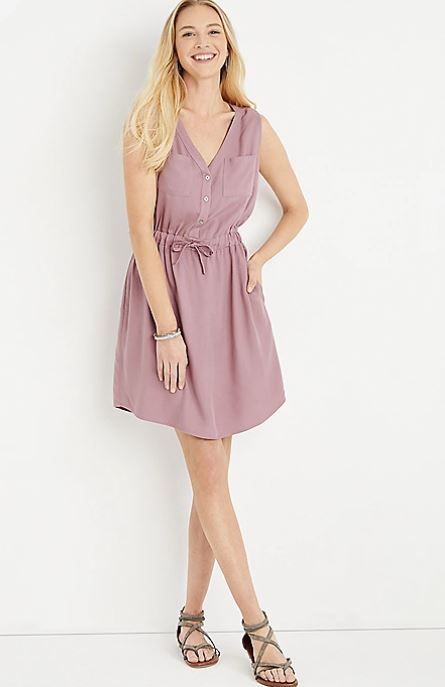 Maurices

Maurices is a trendy American clothing retail chain that caters to women of different age groups and offers on-trend and affordable clothing in sizes 0-24. If you're looking for affordable and modest options in summer clothing, Maurices features elegant dresses you can wear from office to pool party. The brand has empire waist maxi dresses as well as statement fit and flare dresses with textured ruffle, hem wrap, and lace patterns.
Rent the Runway

Rent the Runway is an innovative brand that lets customers rent, subscribe, or shop designer clothing and items. It operates as an e-commerce platform and carries hundreds of thousands of designer pieces that are accessible to women for a fraction of the cost. You'll find a floral tie waist maxi by Monique Lhuillier or a stitched hem dress from Philip Lim. Rent the Runway covers all types of style and length when it comes to dresses—all designer and affordable.
Now, I'm curious, what is your favorite place to shop for summer dresses online? Let me know in the comments!