25+ Stores Like Free People for Boho Clothing You NEED to Try
Free People is one of the best places to shop for bohemian clothing and accessories. Their styles range from the latest trends to vintage designs. Free People also carries beautiful shoes, intimates, and swimwear, as well as a beauty and wellness category. (In my opinion, Free People is THE place to shop for boho dresses, though!)
If you're wondering what other stores like Free People exist – this is the post for you! I'm sharing a wide variety of stores and sites that will make your boho-loving heart swoon!
*Disclosure: some of these links are affiliate links. Meaning, if you click a link and make a purchase, Have Clothes, Will Travel gets a very small commission at no extra cost to you. Thank you for supporting the brands that make this blog possible!
25+ Clothing Brands Like Free People for Bohemian Fashion
1.) Anthropologie
I can't write a post about stores like Free People and not include Free People's sister site – Anthropologie. Anthropologie carries a wide range of beautiful boho-chic clothing and accessories just like Free People with a very similar price point.
Anthropologie is a store that I have fallen in love with over the years. From their whimsical and unique dresses to their soft and luxurious sweaters, I could seriously buy the whole store. Anthropologie also has an amazing home decor section.
Read next: 5 Tips for Shopping on Anthropologie
2.) Urban Outfitters
And likewise, Urban Outfitters is also part of the Anthropologie and Free People family. The creator of Anthropologie is actually the current URBN chairman and president! (Urban Outfitters also has a super cute home decor section.) Urban Outfitters is slightly trendier than the typical Free People aesthetic, but I still think Free People-lovers will enjoy shopping here.
3.) Spell
Spell is an iconic Australian boho fashion label created by two sisters in Byron Bay. (They also have a US site!) While they feature a wide range of beautiful clothing and accessories, they also have a book and even a bridal sections!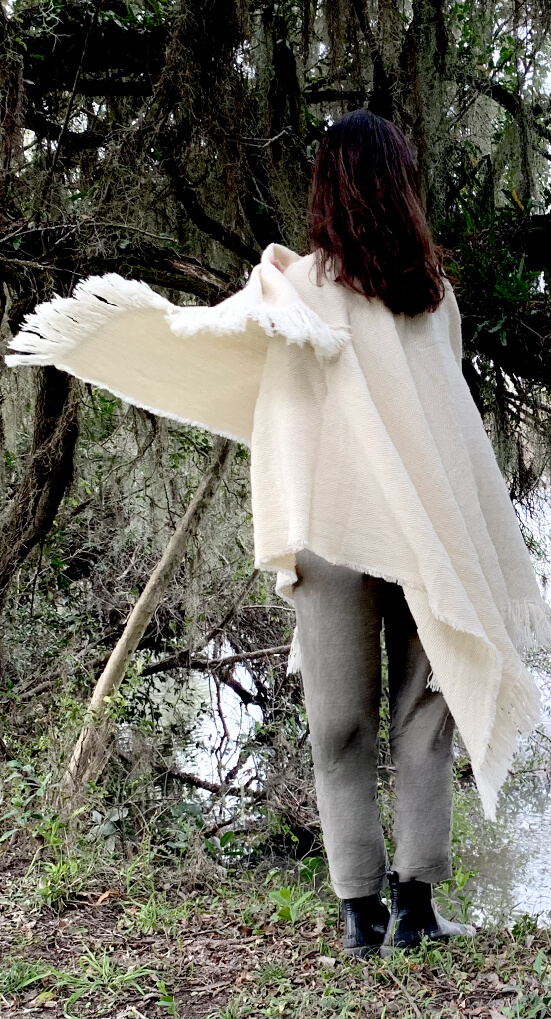 4.) Bronca
If you like Anna Corinna's ponchos on Free People… you'll love Bronca. Bronca features handmade ponchos designed in Uruguay. Best of all, though, 50 percent of their profits go to feeding underprivileged children around the world.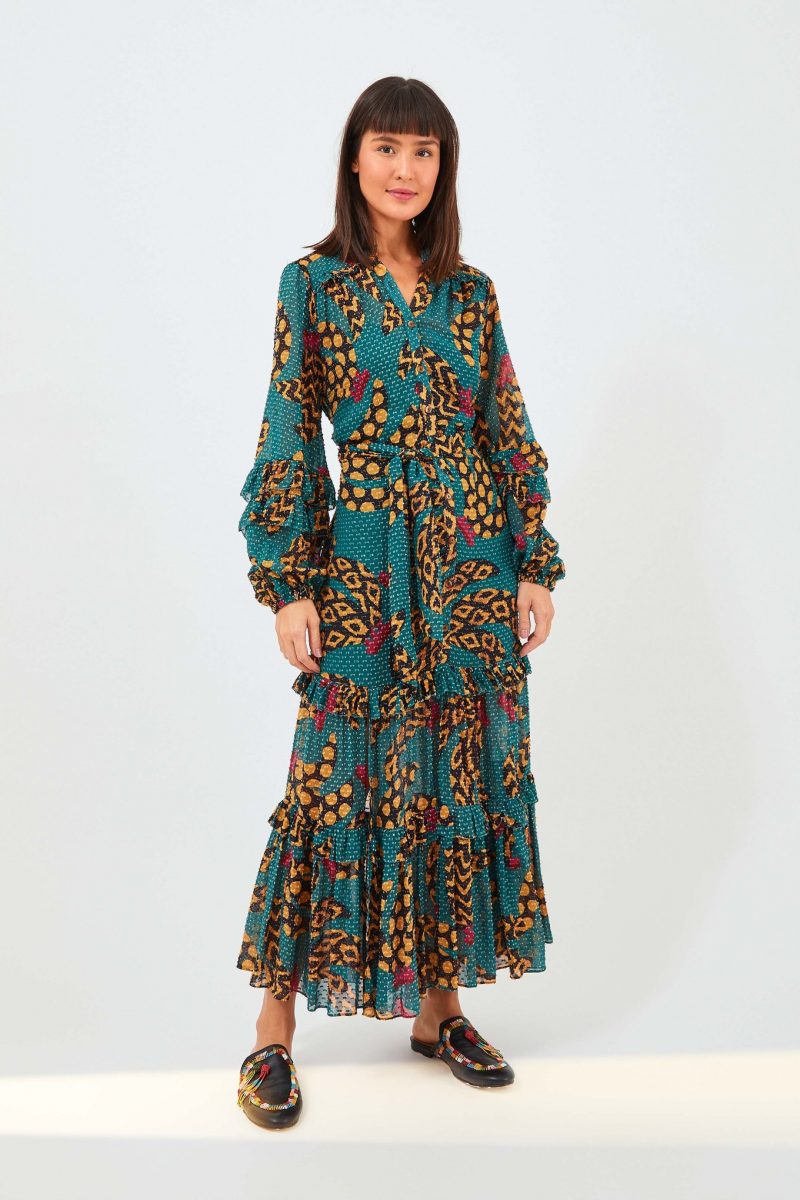 5.) Farm Rio
What began as a handful of goods at a local fashion fair booth has grown into one of Brazil's most recognizable labels for sun-soaked dressing. With vibrant colors, bold silhouettes, and feminine details embedded in every design, Farm Rio's cheerful creations are crafted with an exotic, toes-in-the-sand spirit that's simultaneously fashion-forward and vintage-inspired. If you love Free People's maxi dresses, Farm Rio is the brand for you!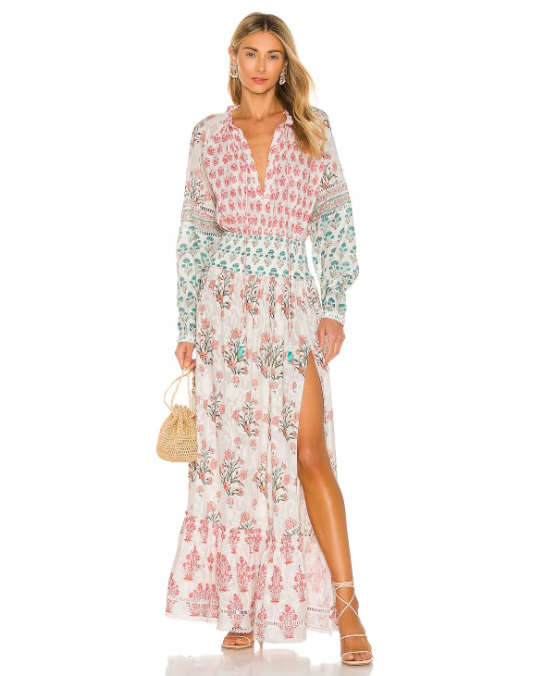 6.) Revolve
Revolve carries a great selection of boho-chic dresses and rompers from more than 500 different brands! This ranges from Free People itself to beautiful brands like Hemant and Nandita. They typically add up to 1,000 new gorgeous clothing items each day to their site, plus they've added a beauty section that carries all of my favorite makeup and skincare brands!
Read next: 20+ Stores Like Revolve for Fashionable Clothing
7.) ModCloth
ModCloth is where my love of Free People all started. While I was searching for stores similar to ModCloth, I came across Free People… and the rest is history! I have a serious ModCloth addiction as well… you can see the bazillion outfit posts featuring ModCloth clothing on my blog, here. ModCloth is very size inclusive too, and typically features sizes XS-4X for their items.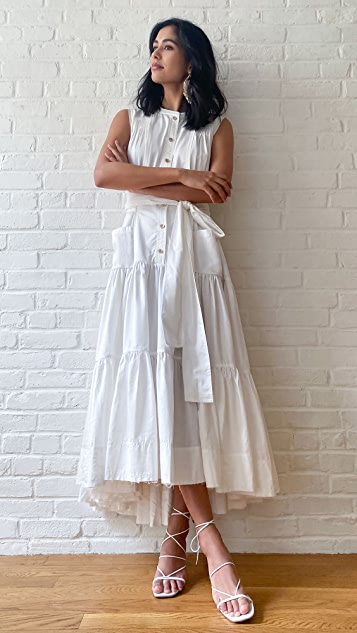 8.) Shopbop
Shopbop has a wide range of boho and classic clothing that Free People-lovers will appreciate. They are a little pricier on average than Free People… but they are also available on Amazon now, too! (If you're looking for super speedy shipping!)
Read next: Is Shopbop Legit? My Honest Shopbop Review
9.) Mata Traders
Mata Traders is an ethical fashion company that creates fabulous vintage-inspired and boho dresses in a fun array of prints. If you're a fan of Free People's casual dresses, this is the shop for you! And best of all, many of Mata Traders dresses have pockets. Who doesn't love a cute, versatile dress with pockets?
10.) ASOS
ASOS has some fantastic skirts and dresses that Free People fans will love… plus, they even carry many Free People items! And even though they are a British-based company, their international shipping rates are very reasonable. I LOVE shopping on ASOS.
11.) Madewell
Madewell is most known for their great jeans. However, they also make some fabulous dresses, skirts and tops that I think Free People fans will love! They are more on the casual and comfortable end of the style spectrum (but still absolutely gorgeous).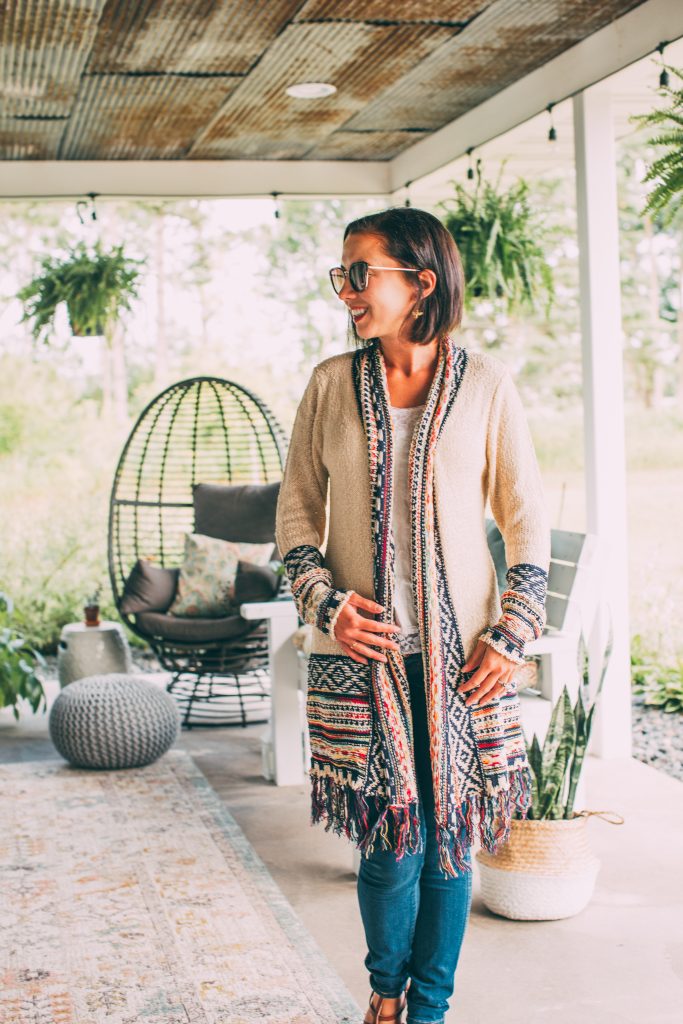 12.) Salty Crush
Salty Crush is one of my favorite boho brands. I now have 8 of their dresses and 5 of their cardigans. They're based out of Sydney, Australia but have speedy international shipping. (My orders coming to the US have taken only about a week to reach me.) They feature a great selection of modern boho chic items in vibrant colors and at a reasonable price point.
13.) Bohemian Mama
Bohemian Mama features independent, handmade and female-owned brands that are not mass-produced. They feature brands like Lack of Color, Kivari, Agolde, Mate the Label, Sancia, Beach Riot and more. (They also carry Free People too.) I especially like their collection of boho hats!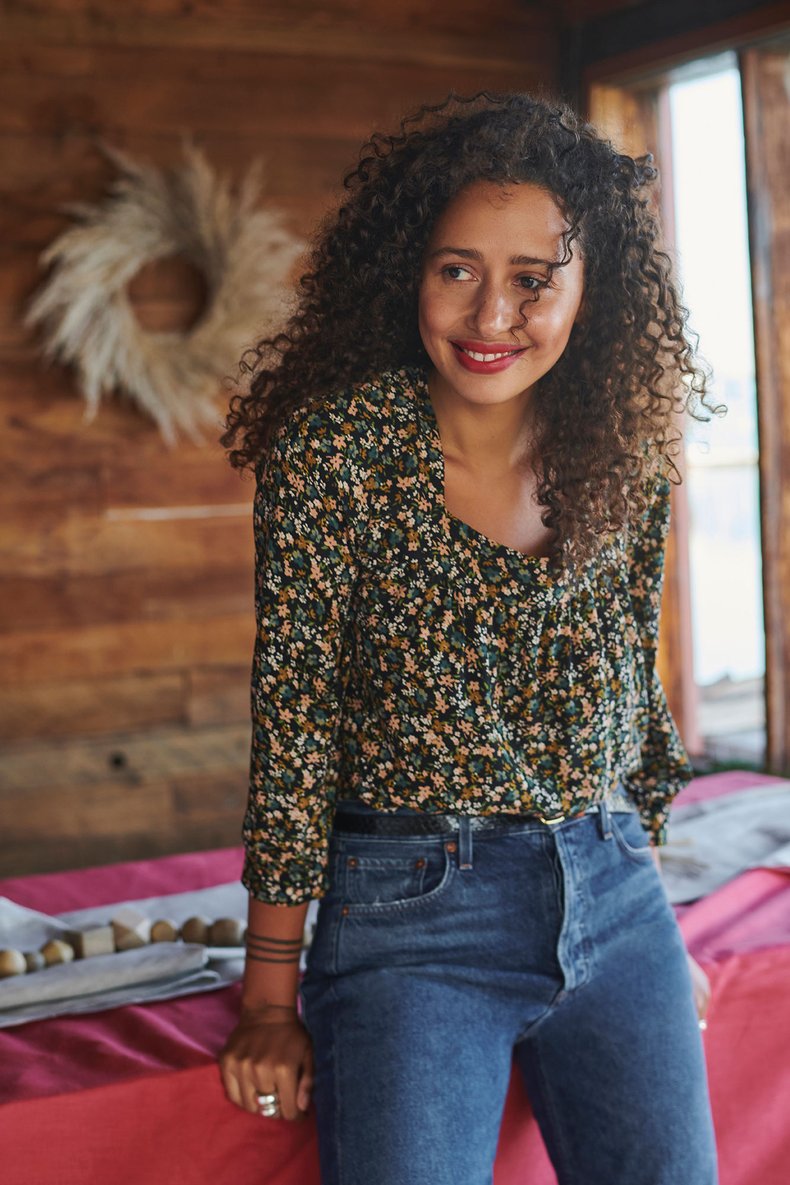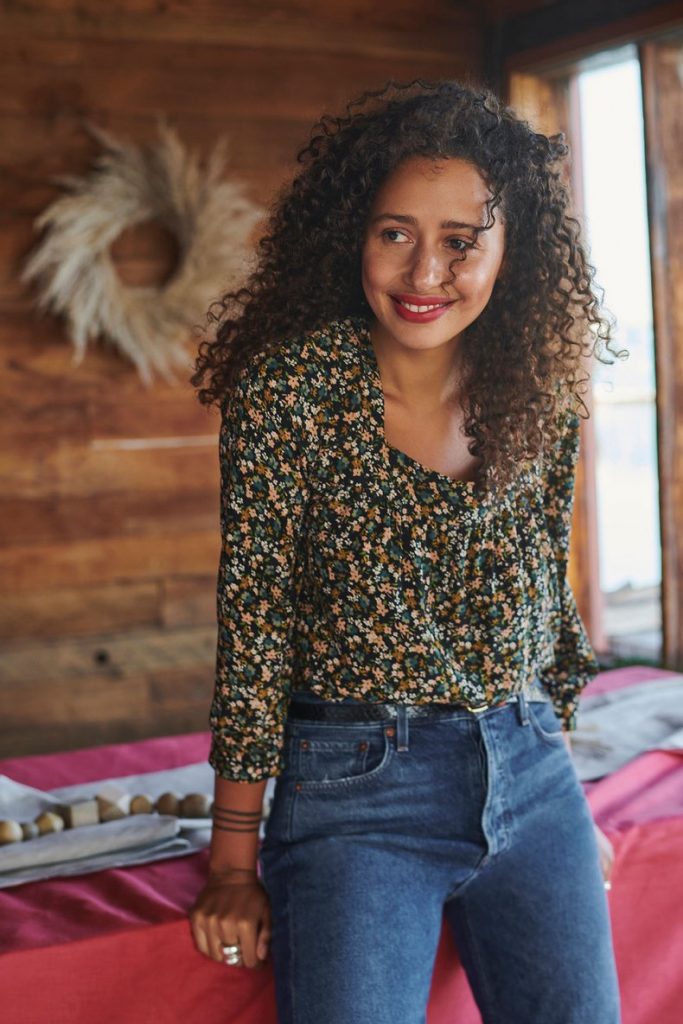 14.) Amour Vert
Amour Vert is a women-led California brand that is committed to creating their clothing with zero-waste. I think Free People fans will especially appreciate their collection of basics and jumpsuits.
15.) Reformation
Reformation is in a similar vein to Amour Vert. They carry a wide range of fashionable and feminine, sustainable clothing… and they even make sustainable wedding dresses and bridesmaid dresses! I love that they also include sustainability stats for each garment under its description. I think most Free People shoppers will appreciate their selection of sexy dresses and tanks tops.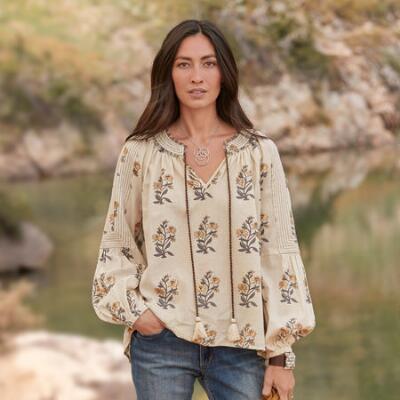 16.) Sundance
Sundance is a brand that features a touch of bohemian mixed with some Western influence. This label from the US is every boho girl's dream! They also have a beautiful home section.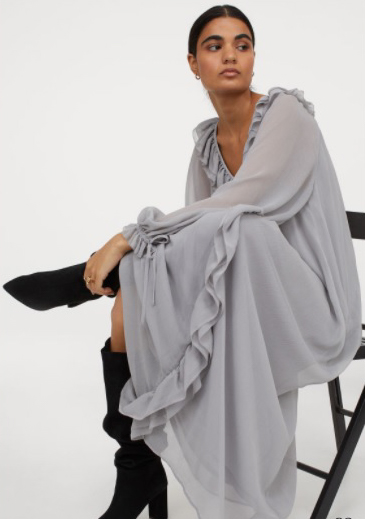 17.) H&M
H&M maintains an affordable price point, but with many high-quality pieces. While some of their items are more on the trendy end of the style spectrum, they do have quite the selection of classic and boho-chic clothing as well!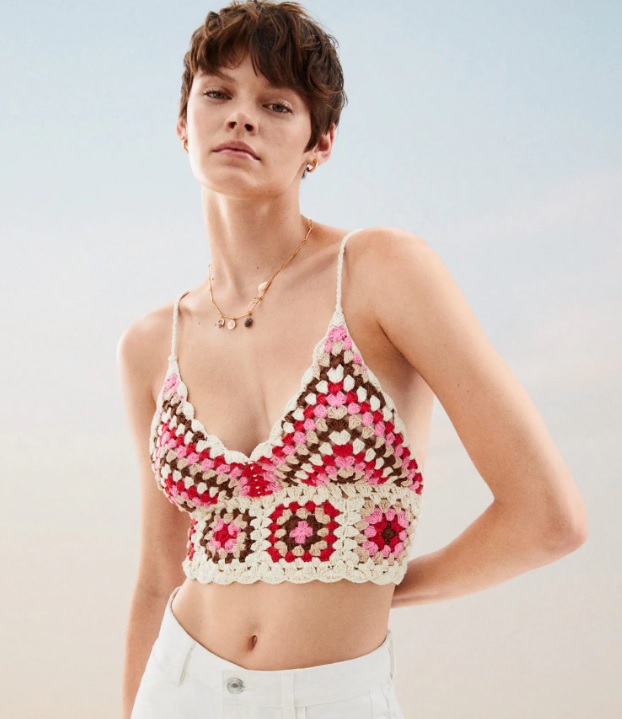 18.) Mango
Mango is quickly becoming a favorite of mine, thanks to their classic, effortless ensembles. I especially love their new crochet collection, and I think Free People fans will too! Mango is also more affordable than Free People on average.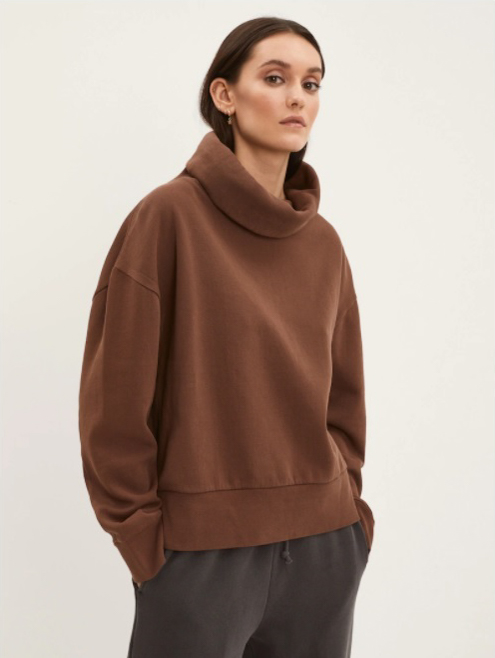 19.) Frank & Oak
Frank And Oak is the go-to for closet staples that still look cool. Their pieces will withstand the test of time and complement your trendier items for years to come!

20.) Verishop
Verishop is a relatively new site that sells luxury women's and men's fashion, home goods, and beauty products. They have free one-day shipping (with no minimum) across most of the site, as well as free returns and 24/7 customer service. If you're a fan of Free People, you'll love their selection of dresses!
21.) Zappos
Zappos is most known for its incredible selection of shoes and impeccable customer service. However, they also have a great selection of clothing and accessories on their regular site and on their new Style Room! Many of the brands mentioned in this post can also be found on Zappos (including Free People itself). You can also link your Prime membership to your Zappos account to get exclusive benefits, like free upgraded shipping! (Seriously, some orders arrive in less than 24 hours.)
Read next: Is Zappos Legit? My Honest Review of Zappos
Stores Like Free People Accessories & Shoes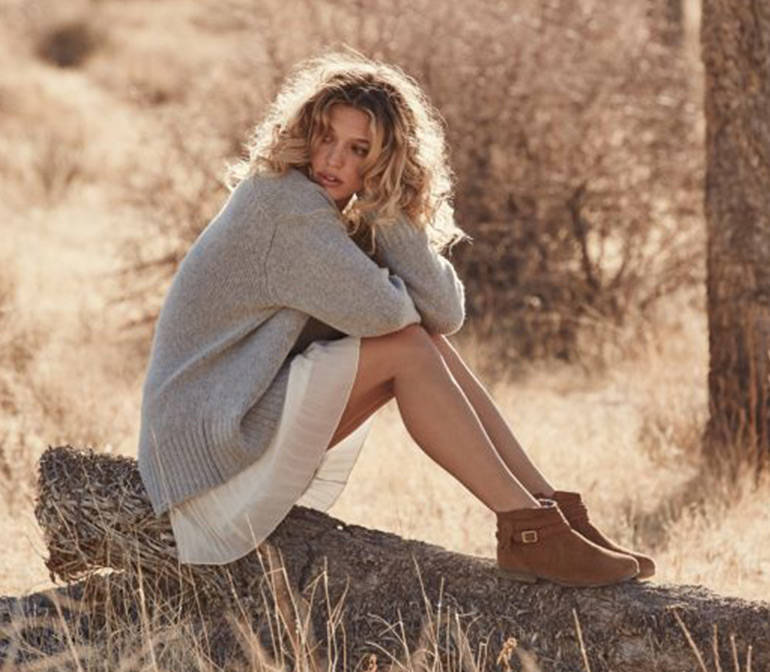 22.) Minnetonka
Free People carries a selection of Minnetonka moccasins and slippers on their site. They're the perfect complement to the Free People style! However, Minnetonka's own website has way more cute options to choose from.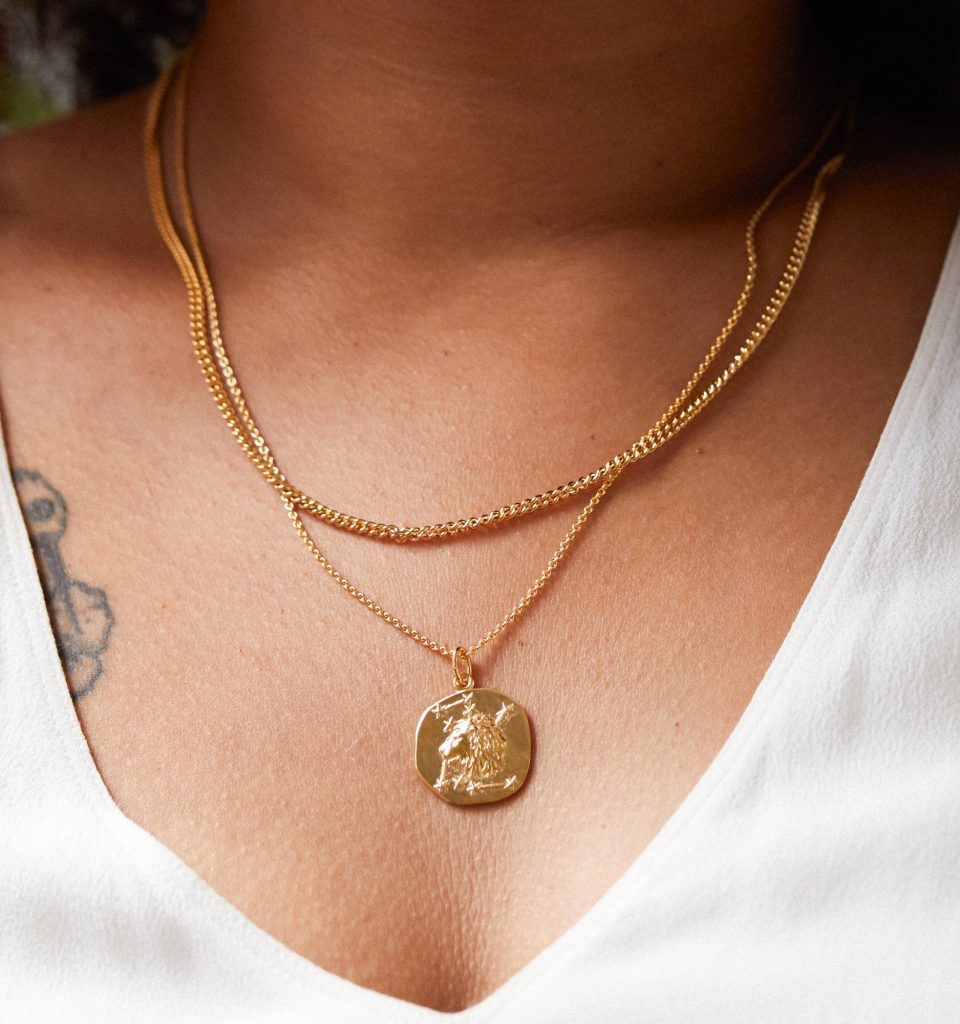 23.) Rellery
If you're looking for beautiful jewelry to go with your bohemian outfit – check out Rellery. Their Zodiac necklaces and layered necklaces are the perfect addition to any wardrobe.
Read next: Honest Review of Rellery Jewelry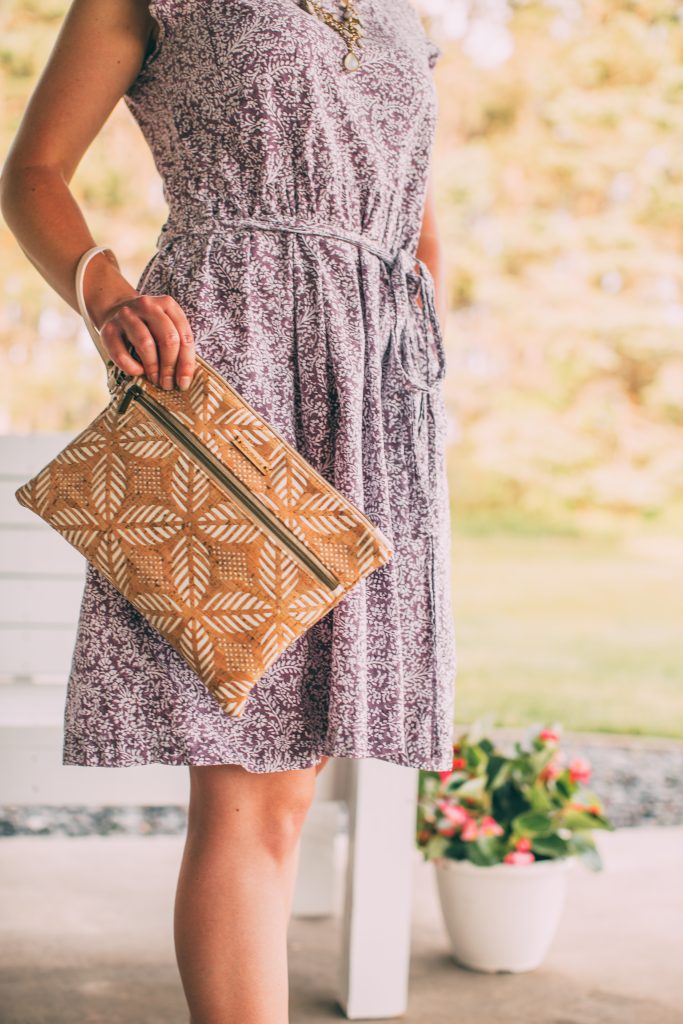 24.) Carry Courage
Carry Courage is a small US-based company that creates sustainable clutches & bags made from vegan materials, such as cork fabric and linen. All of their products are hand-sewn in their Portland, Oregon studio too – so you know you aren't receiving a mass-produced item when you order from them. They pair really well with Free People-style clothing! (I wrote a full review of their products, here.)
Read next: Honest Review of Carry Courage Handbags & Luggage Tags
Cheaper Alternatives to Free People
If you love Free People but not their price tags, this list of cheaper stores like Free People is here to help!
Ok, so the stores listed below are not exactly "similar" to Free People clothing. However, you can find some similar products from time to time.
Honorable mentions
Now, I'm curious, which of these stores like Free People is your favorite? Let me know in the comments!