27 Stores Like Urban Outfitters You NEED To Try
Searching for awesome stores like Urban Outfitters? This post has you covered!
Urban Outfitters is a popular store for trendy and stylish clothing and home decor. It's also relatively affordable! They carry everything from loungewear and basics to "going out dresses." Their home decor is gorgeous too and best described as "boho" in style. They also have a beauty section that carries many brands as well as their own UO line.
If you haven't shopped Urban Outfitters yet, click here!
This post is my ultimate list of stores that are similar to Urban Outfitters's style and wide variety of options. This post is focusing on stores with similar clothing to Urban Outfitters (and I'll be doing a home decor-specific post soon). Enjoy!
Clothing Stores Similar to Urban Outfitters for On-Trend Styles
*Disclosure: some of these links are affiliate links. Meaning, if you click a link and make a purchase, Have Clothes, Will Travel gets a very small commission at no extra cost to you. Thank you for supporting the brands that make this blog possible!
1.) ASOS
In my opinion, ASOS is the shop that is most like Urban Outfitters in terms of style and the variety of options they offer. ASOS is way more size-inclusive too – with sizes ranging from tall to plus to petite to maternity and more. They also have a killer beauty section that I'm addicted to. (ASOS doesn't have a home decor section, though.) The prices are pretty similar to Urban Outfitters too.
2.) TopShop
TopShop is a close second, though! TopShop carries everything from clothes and shoes to makeup and PJs. TopShop features the latest trends and also has just as great of a variety of clothing. You'll find everything from cute sportswear to formal dresses at TopShop. (Prices are slightly higher than UO's on average, though.)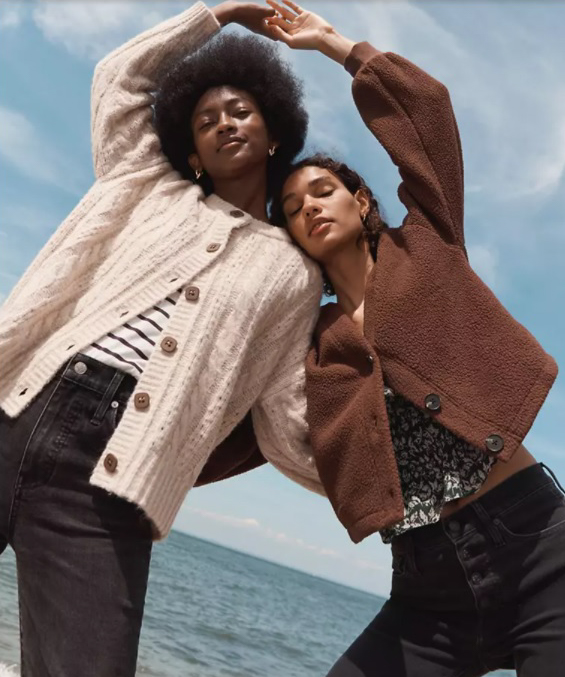 3.) Madewell
While Madewell is best known for their killer jeans – that's not the only amazing clothing you'll find on their website. They carry casual-cool items that range from gorgeous dresses to cute slippers and heels and even pretty candles.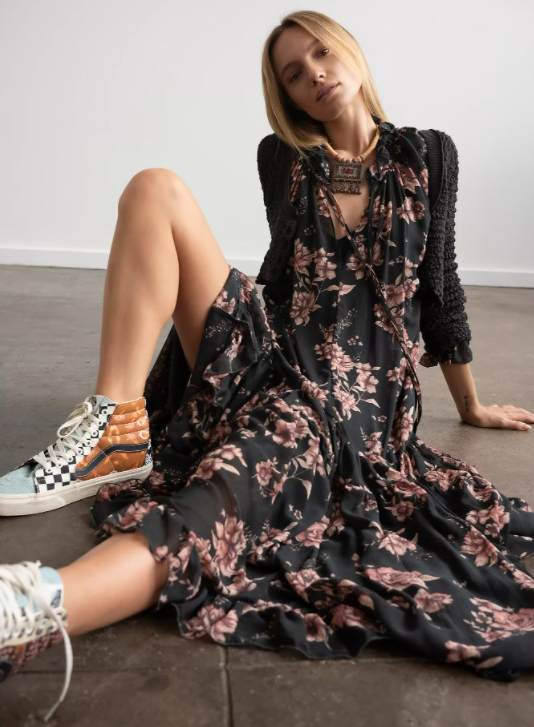 4.)Free People
Free People is a little more boho in style than Urban Outfitters, but it's still very similar to Urban Outfitters. They are actually owned by the same company as Urban Outfitters! (Free People's prices are higher than Urban Outfitters, though.) Free People also has a great beauty section!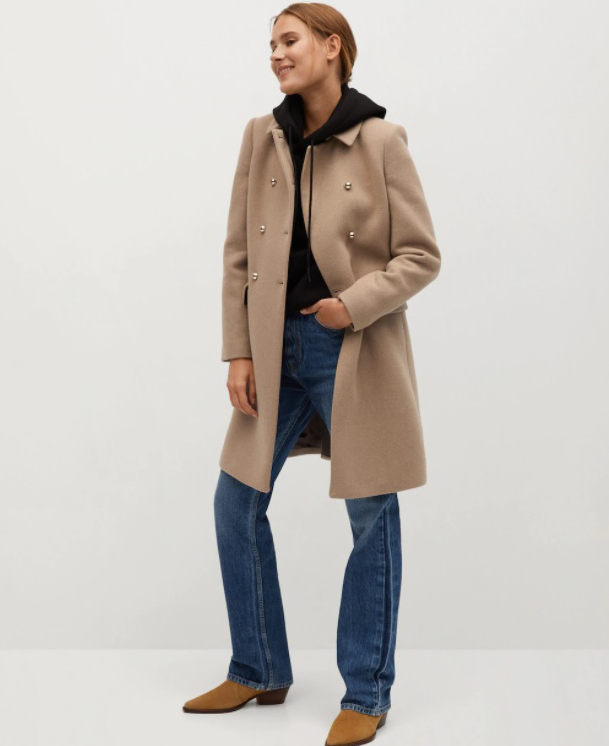 5.) Mango
Mango is a trendy clothing fashion company out of Barcelona, Spain that features many contemporary pieces. While they have a wide variety of clothing, they really nail the business casual pieces that would work for many offices. (Price point is also very similar to Urban Outfitters.)
6.) Anthropologie
So, Anthropologie is actually owned by the same company as Urban Outfitters too. If you love Urban Outfitters chances are, you'll love Anthropologie. Although, Anthro's prices are higher than UO's – especially for their home & furniture selection. Anthro's home decor selection is SO cute, though. And while their furniture is bonkers expensive, their decor can be about the same price as UO. I have a few Anthro decor pieces in my office that I got for around $30.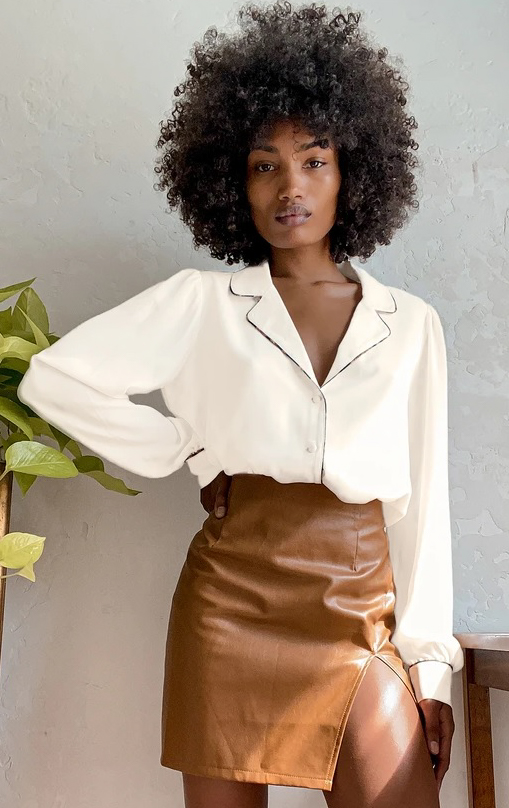 7.) Lulu's
Lulus is an online shop that sells women's clothing, shoes, accessories, undergarments, and swimwear. Their style and selection of clothing remind me of Urban Outfitters, as do their prices. They also have a bridal section now, too, with dresses that range in size from XS-3X.
8.) & Other Stories
& Other Stories is a fantastic store that carries a ton of different styles. And while they will keep you up-to-date on the latest trends, they'll do so in a more subtle way than some of the other stores on this list. & Other Stories clothing is meant to be worn for years to come, and not just for a single season.
9.) Revolve
Revolve is a trendy Los Angeles-based company that sells a wide variety of styles and brands – from Nike athleticwear to Free People jeans to House of Harlow dresses. The pricepoint on average is higher than Urban Outfitters, but they do have enough reasonably priced items on their site as well.
10.) Reformation
Reformation is a mover and a shaker in the fashion industry, and they've even been dubbed, "the cool girl's" clothing company by Business Insider. They carry a wide range of fashionable and feminine, sustainable clothing… and they even make sustainable wedding dresses and bridesmaid dresses! I love that they also include sustainability stats for each garment under its description.
11.) Boohoo
Boohoo is a bit trendier and edgier than the rest of the shops on this list. I do think that Urban Outfitters' fans will enjoy shopping here too, though! They carry all of your up-to-the-minute trends with some of the lowest price tags on this entire list. I especially love their dresses.
12.) NastyGal
NastyGal is a Los Angeles-based fashion retailer that features hip, affordable fashion. They're almost always running a sale, so on average, you'll find lower price tags at NastyGal than you will on Urban Outfitters. They do have a very similar collection of clothing and accessories, though!
Read next: Is Nasty Gal Legit? My Honest Nasty Gal Review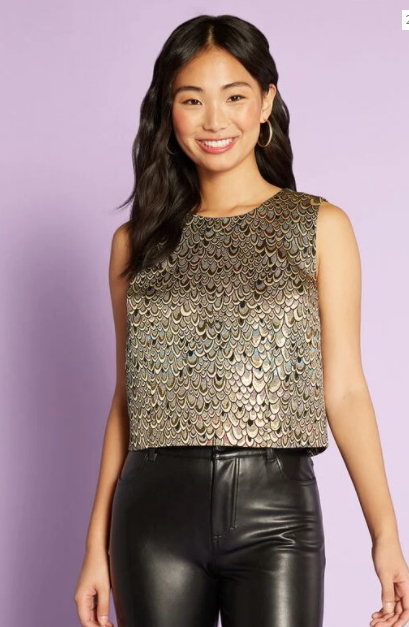 13.) ModCloth
While Modcloth's overall style is more vintage and retro than UO, they do have their share of similar items. (Click here to see the bazillion outfit posts I feature from ModCloth. I might be a bit of a ModCloth addict!)
14.) Amour Vert
Amour Vert is a wonderful sustainable clothing shop that Urban Outfitters lovers will adore. They have the best selection of pants and blouses and outerwear, in my opinion. They also plant a tree for every T-shirt that you buy! (Their prices are higher than Urban Outfitters, though.)
15.) Forever 21
Geared toward the younger fashionista, Forever 21 is a fast-fashion company that carries all the latest trending pieces for very low prices. They also carry a men's line, a little girl's line, and a makeup and haircare line.
Read next: 21 Stores Like Forever 21 Affordable & Fashionable Clothing
16.) Shein
Shopping on Shein is one of my guilty pleasures. They have a little bit of everything in terms of clothing and accessories and the prices are SO cheap. I've, personally, had great luck ordering from them. However, I've also put together a list of tips for shopping on Shein to ensure you have a good experience ordering from them too – click here to see it.
Read next: Is Shein Legit? Honest Shein Review: MUST-READ Before Ordering
17.) H&M
If you can't find what you're looking for on Urban Outfitters, it's a safe bet you'll find it on H&M. And H&M is trendy like Nasty Gal but also timeless like & Other Stories… with the clothing quality being somewhere in the middle. H&M's prices are about the same if not lower than Urban Outfitters. (See my most worn H&M dress, here.)
18.) Pretty Little Thing
Pretty Little Thing does have a little bit of everything…they especially carry a lot of loungewear and basics for very reasonable prices. However, in my opinion, their style is on average far sexier than the majority of clothing on Urban Outfitters. The prices are slightly less expensive than Urban Outfitters, though.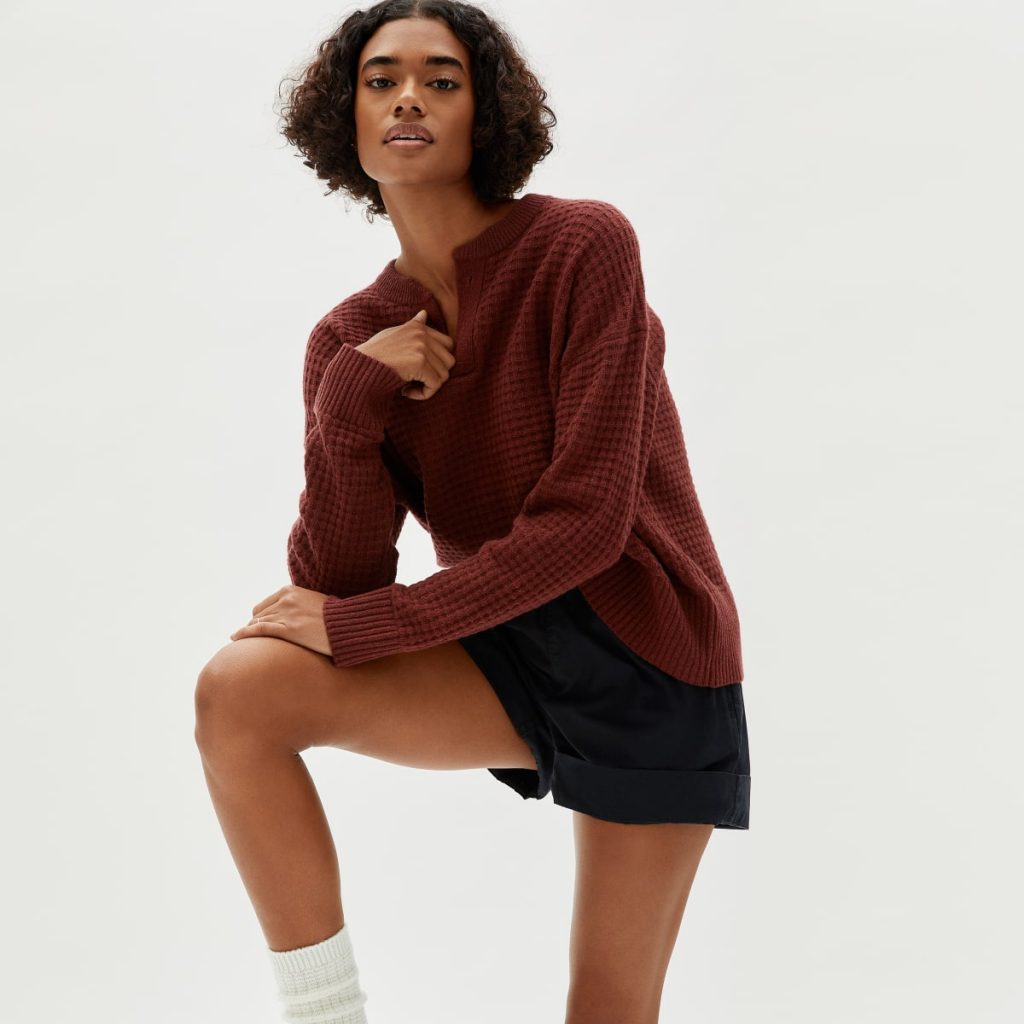 19.) Everlane
Everlane makes the most beautiful essentials, at the best factories, without traditional markups. The company was founded with the mission of selling clothing with transparent pricing. Everlane's prices are on average higher than UO's, but the style is quite similar + Everlane's products are ethically made.
20.) American Eagle
Urban Outfitters-lovers will appreciate the selection of staples and casual clothing at American Eagle. American Eagle makes the best jeans and jean shorts too, in my opinion. I've had jeans from AE that have lasted me well over a decade (and I'm still wearing them)!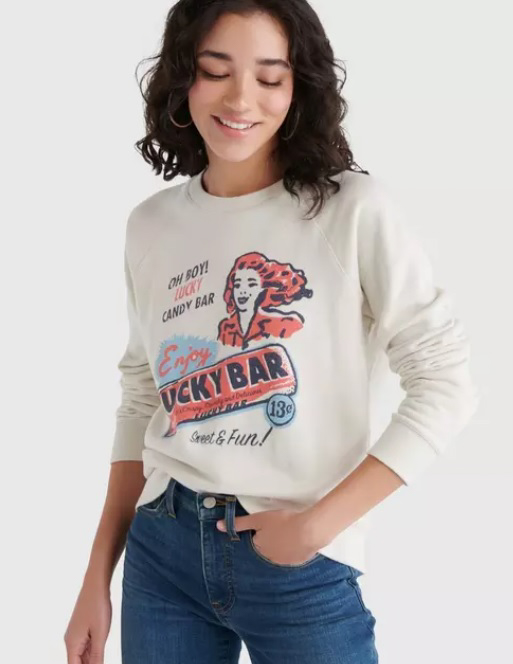 21.) Lucky Brand
I had always associated with Lucky Brand with making fabulous jeans but never realized they also had a super cute selection of dresses and blouses. They also have a nice selection of loungewear.
22.) French Connection
French Connection is a clothing brand that has been around since 1972. They are a British-based brand that prides themselves on creating timeless and affordable fashion.
23.) Shopbop
Shopbop has a wide range of trendy and also classic clothing. They are pricier on average than UO… but they are also available on Amazon now, too! (If you're looking for super speedy shipping!)
Read next: Is Shopbop Legit? My Honest Shopbop Review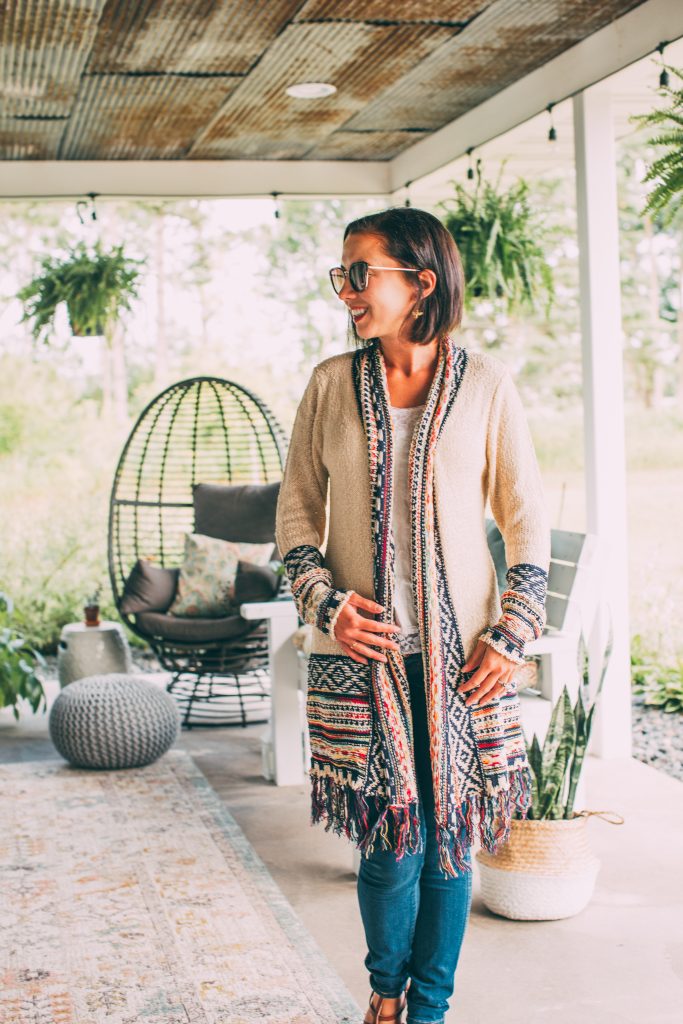 24.) Salty Crush
Salty Crush is one of my favorite boho brands. I now have 4 of their dresses and 2 of their cardigans. They're based out of Sydney, Australia but have speedy international shipping. (My orders coming to the US have taken only about a week to reach me.) They feature a great selection of modern boho chic items in vibrant colors and at a reasonable price point.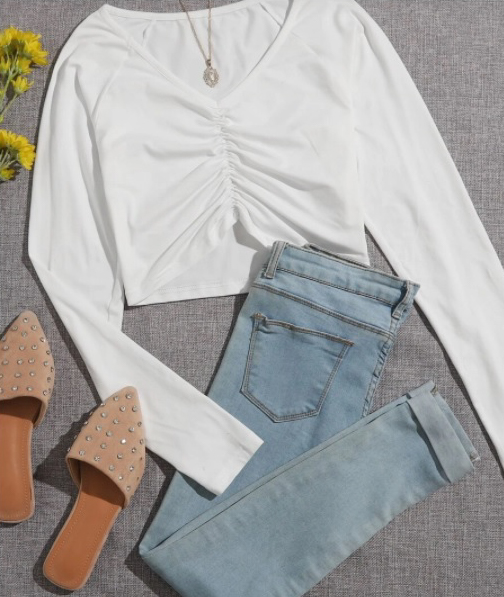 25.) Romwe
Romwe is actually owned by the same company as Shein (the company I mentioned earlier in the post). Shein has a wider variety of clothing, but Romwe is geared a bit more toward a younger, hipper crowd. Their prices are about WAY lower than Urban Outfitters too!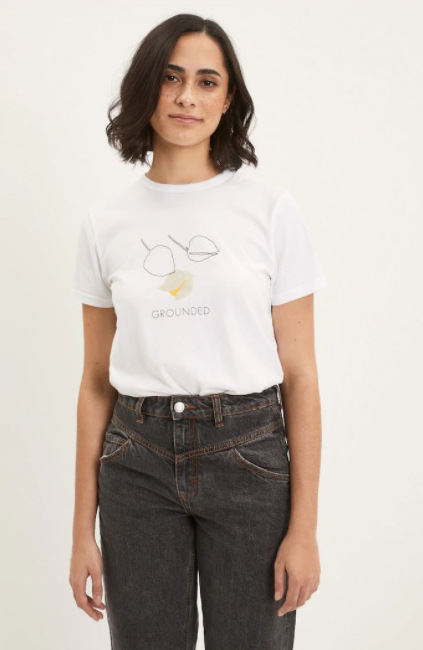 26.) Frank & Oak
Frank And Oak is the go-to for closet staples that still look cool. Their pieces will withstand the test of time and complement your trendier items for years to come!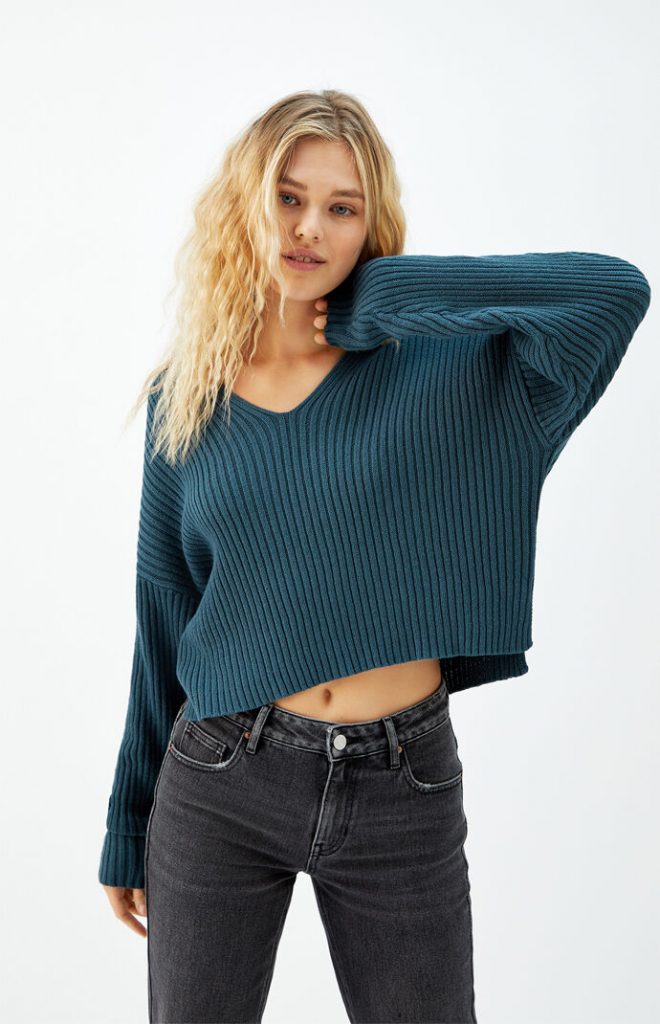 27.) Pacsun
Pacsun has the same effortless cool yet casual look going on that a lot of Urban Outfitter's clothing has. Plus, the prices are the same if not cheaper.
Bonus: Stitchfix
With Stitch Fix, you have your own personal stylist who sends you curated outfits that you can buy! They tailor the outfits to your taste, budget & lifestyle. They also carry many of the brands mentioned in this post, plus they carry sizes in Petite, Plus, and Maternity… as well as Kids, Men and Big & Tall!
Honorable Mentions
Which stores like Urban Outfitters would you add to this list? Let me know in the comments!