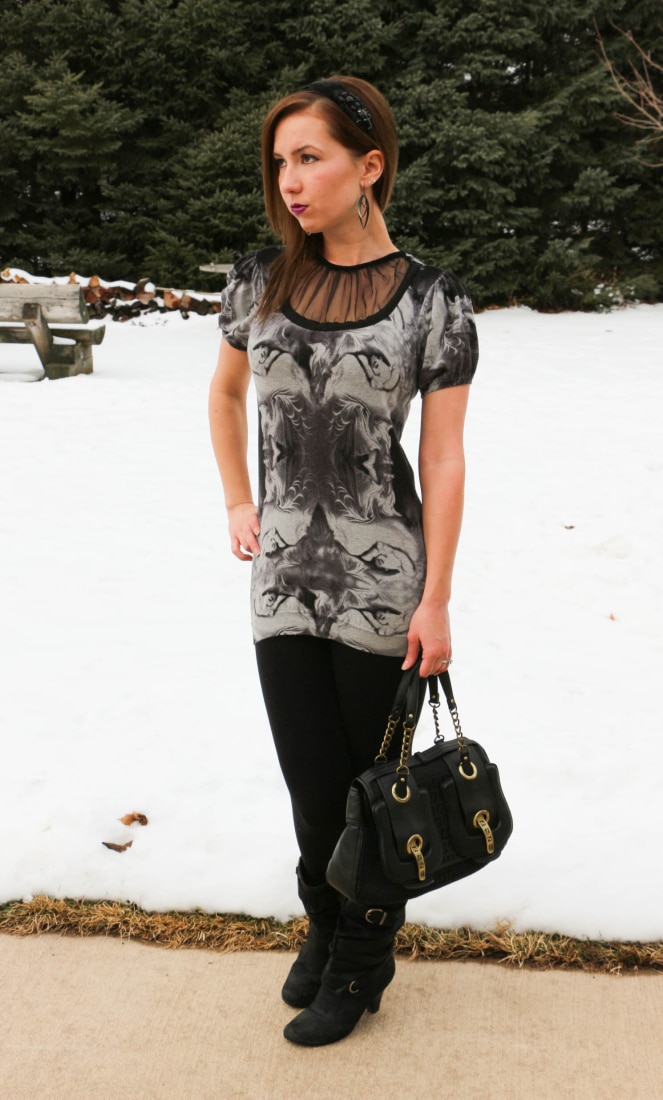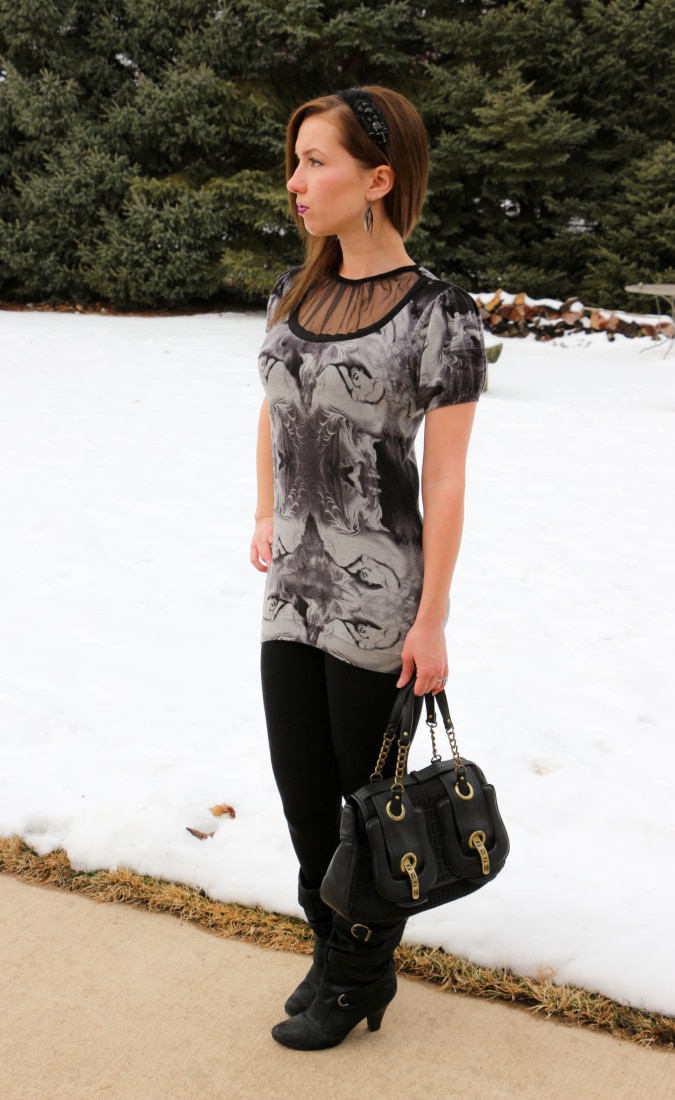 Shop the look:

Buy clothes you can picture yourself wearing years from now. Don't buy something simply because it's trendy. I know the less I worry about what's in style, the happier I am with my fashion choices.
Every single thing I am wearing in this post is 5+ years old, and I have worn nearly every single piece to death. This shirt is one of my favorites to wear in the winter. I'll wear it for the holidays, going out for the night or just hanging out with friends and family. It's something I spotted at Forever 21 a million years ago, and immediately fell in love with because it is unique, and it suits me. It's not trendy, and not everyone is going to like it…but it's been one of my favorites for more than 5 years.
You won't see me sporting those trendy faux fur vests or tattered jeans, because I know those are things I will not be wearing 5 years from now. The key to building a wardrobe that will withstand the test of time is to not impulse buy and know what YOU like…not what a fashion magazine tells you to like. I'm not saying that you shouldn't like trendy things, just make sure you're not getting it simply because it's trendy.
What are some of your favorite clothing items, that have withstood the test of time?
Where to find it:
Top: Forever 21 (No longer available)
Boots: DSW (similar)
Leggings: Kohls (In store.)
Headband: Forever 21 (No longer available.)
Earrings: Gift from my mom
Purse: Gift from my Aunt Wendy
Lip Color: Stila Stay All Day Vinyl in Fuchsia from Ulta