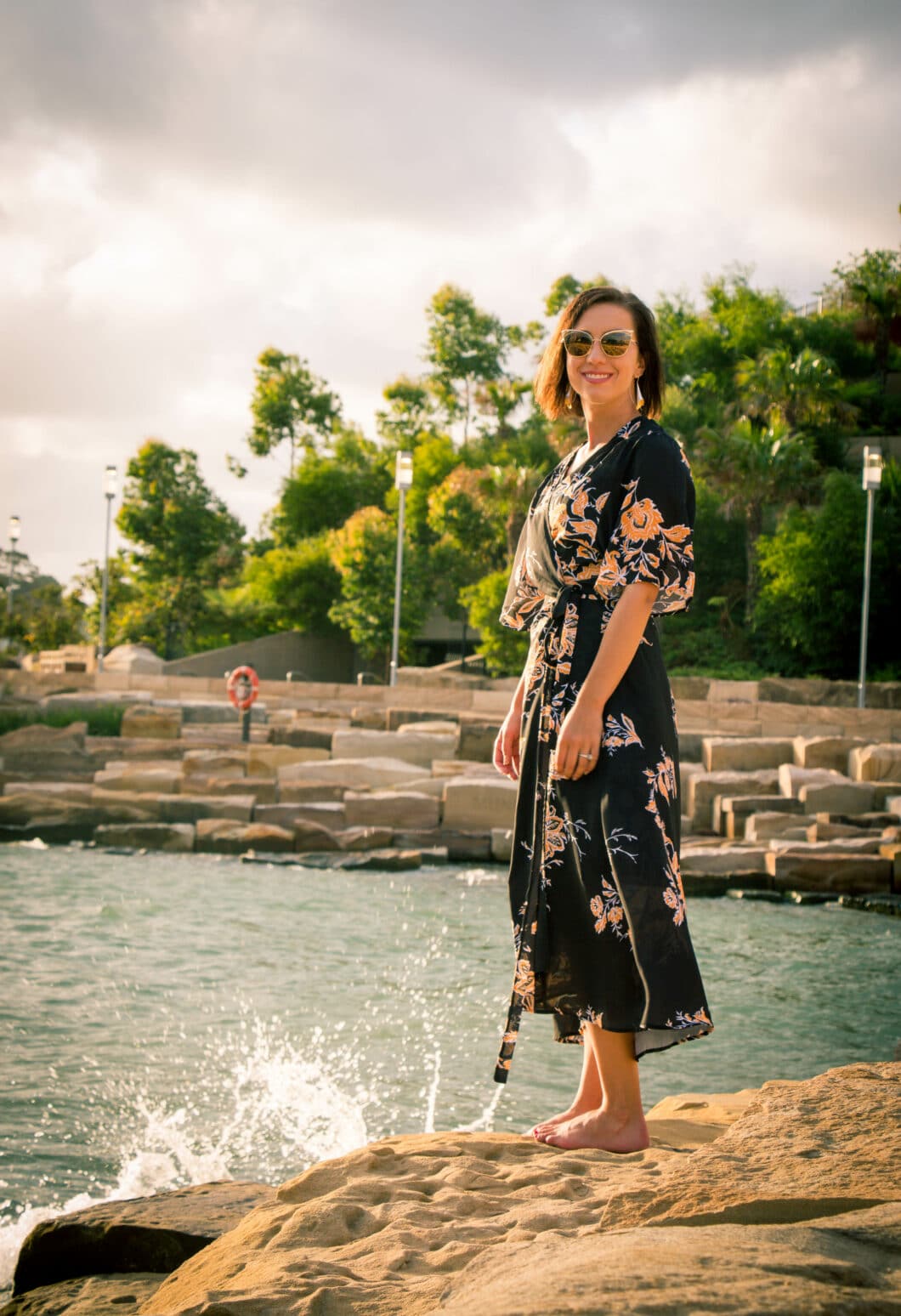 It is starting to feel more and more like summer here in Sydney! This outfit was worn last weekend on a balmy Sunday afternoon…even the water was warm as it splashed my toes. But now, I'm currently in Wisconsin, where it's well below freezing and very snowy! To say that I am cold would be an understatement, haha. I have definitely turned into "a baby" about the cold weather. (How did I ever do outfit posts in this kind of weather?! Haha.)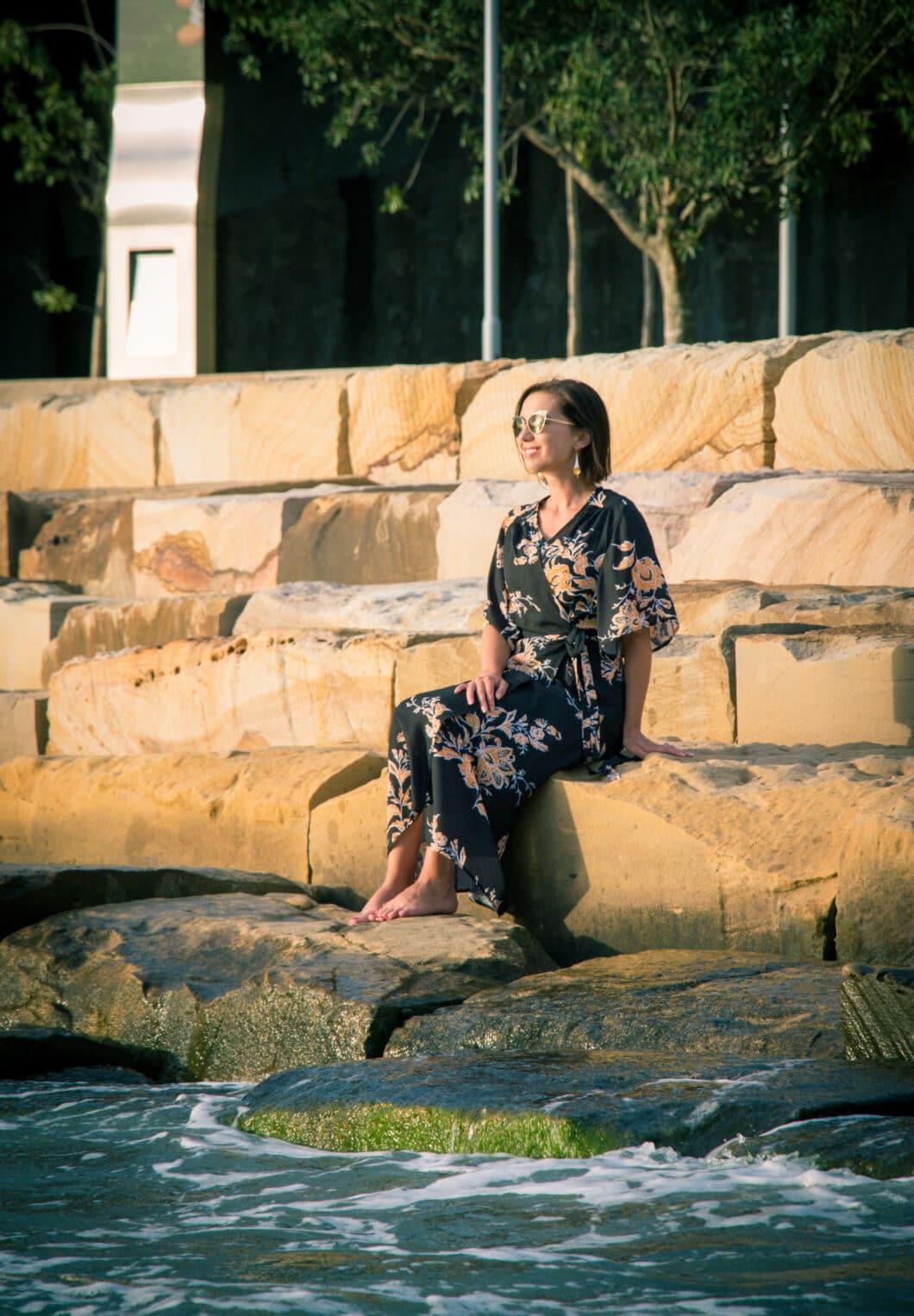 But I digress, back to this outfit! The wrap dress (Hence, the title…bear with me on this one! Haha.) I am wearing in these here warm Sydney photos would actually be more suitable as a swimsuit coverup. It's quite sheer and feels more like a pretty, silky bathrobe than a dress. It'll be getting plenty of use once I get back to Sydney – because I'm going to need to hang out on the beach for a week straight to thaw out after my adventure in Wisconsin, haha.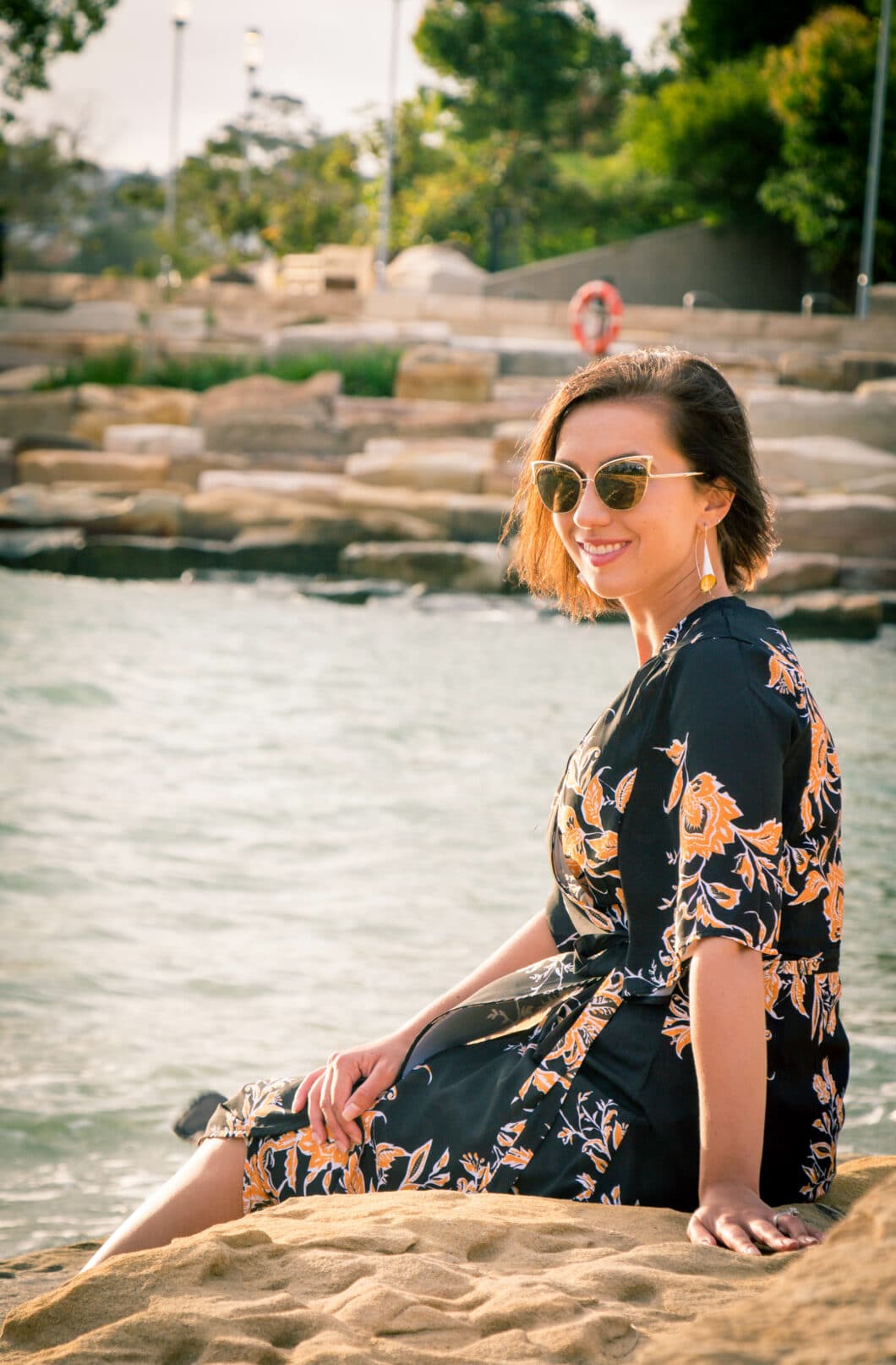 And I am still wearing these gorgeous earrings I found at a Christmas market a couple weeks ago. Gosh, they are just so cool! If you haven't yet, be sure to check out this Etsy shop, FrenchChicbyMaiwenn…that's the lady's shop who makes them. She's so talented!
How's the weather by you right now? Is it warm enough to go to the beach? Or are you freezing your butt off like me? Let me know in the comments!
Where to find it:
Dress: c/o* Makemechic (Similar options here)
Earrings: FrenchChicbyMaiwen
Sunglasses: Quay (Old. Similar here.)
*c/o = courtesy of, meaning the company gave me the product to be used on my blog, and I did not pay for it. All opinions are my own, and I am not being compensated for a positive review.