The 10 Best Shopping Cities in the World
Written by Stuart Cooke
Discovering new stores and places to shop can be even more fun when you're traveling! Each city listed is renowned for its variety, prices and lively atmosphere. You can find the best clothes, accessories and trinkets while exploring these 10 amazing cities.
The 10 Best Shopping Cities in the World
New York
New York is so famous they named it twice. You'll have plenty of shops, outlets and specialty stores to choose from. You can find anything here from jeans to high-end designer items on the Manhattan strip. There is a great variety available, you'll be able to find clothes from all around the world and at a range of rates to suit you. All you have to do is get ready to start exploring!
Dubai
Dubai is a shopper's paradise. The city has redefined the shopping experience by opening the world's first ever shopping resort, The Mall of The Emirates. Here you can shop until you drop and try out a number of activities, including an indoor ski slope. If big names and designers are more your thing then look not further than Fashion Avenue, where you can pick up the latest designs from Chanel, Givenchy, Louis Vuitton and more. If you fancy some bling then pop by the Gold Souk where you can browse dozens of jewelry stores and marvel at the sheer amount of gold on display. Sunglasses at the ready!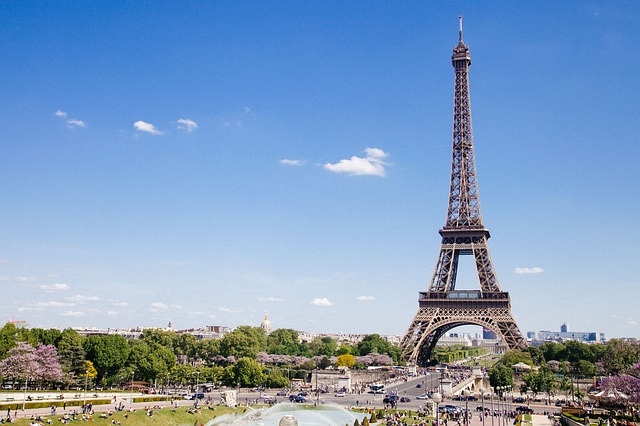 Paris
Paris is one of the most famous shopping destinations in the world. Known for its fashion labels such as Chanel, Givenchy, Louis Vuitton to name a few, you will have the opportunity to shop for some of the classics in the 8th arrondissement. If you fancy something more high-fashion and trendy check out the 3rd arrondissement or the chic neighbourhood of Canal Saint-Martin. If you're still in the mood for more you can always spend the afternoon exploring the charming cobblestoned streets of Saint-Germain-des-Presor or relax and unwind with some prosecco at Montmartre.
London
London has always been renowned with being a capital for shopping. It really has something for everyone, from the glitz and glamour of Oxford Street and the West End, to the overwhelming stock on offer in Harrods and Selfridges. If you are after a more specialist shopping experience then hop to it and get to Old Spitalfields Market for boutique stores and handmade goods and to Shoreditch high street where a collection of shipping containers are home to stacks of boutiques with one-off items that makes for the perfect talking piece.
Milan
Of course, Milan was going to be on our list. The Italian shopping mecca is home to some of Italy's most famous fashion houses from Prada to Dolce & Gabbana. Home to both fashion week and an international furniture fair, Milan oozes contemporary style. Spend your days exploring the sophisticated storefronts in the Via Monte Napoleone and Via della Spiga and spend your evenings unwinding in designer hotels like the Bulgair or Armani. A true fashionista paradise.
Tokyo
Tokyo is the shopping destination of everything weird and wonderful. Make sure you head to Harajuku, where you can find Tokyo's famous colour street style at stores like Visvim and Comme des Garcons. If you fancy something different, there are plenty of high-end boutiques, vintage stores and retro record and bookshops. It'll be a shopping experience like no other!
Istanbul
Istanbul is a city that will overwhelm your senses, the colours, scents, sights and sounds of the bustling bazaars cannot be rivaled. You will experience a shopping spree like no other and also one that offers excellent value for money.
Los Angeles
If you're all about vintage, then LA is the place to be. Begin your trip in the LA fashion district in downtown LA, before exploring the acclaimed Beverly Centre, The Grove and Hollywood & Highland. If you'd like to splash some cash and maybe see a celeb or two then Rodeo Drive and Robertson Boulevard are the place to be.
Moscow
You wouldn't always associate Moscow as a shopping destination, but this city has undergone a transformation in recent years and is a very affordable place to shop. It also boasts some of the most beautiful malls in Europe. A must visit is the GUM shopping centre in Moscow, located on the city's famous Red Square inside a 19th-century building, it will give you a shopping experience like no other.
Berlin
Shopping may not be the first thing when you think of Berlin, but this capital has a lot to offer as a shopping destination. Boasting quirky, niche shops that offer good value for money along with decadent department stores that cater to the luxury shopper, there's a lot to discover. The best way to do this is via foot as there are definitive shopping districts, so you can combine seeing the sights with enjoying the shops.
About the Author
Written by Stuart Cooke of Mybaggage.com a luggage delivery service that means you won't have to worry about excess baggage fees while on a shopping trip.