The Best Accessories to Complete Any Vacation Look
Written by Marie McCaughey
We all like to look our best on vacation. When you look good, you feel good and we all want to feel our best on our special time away. The rules are all different on vacation, and it feels exciting to sort of reinvent yourself in a foreign land. Why not go all out with your style, and more importantly, your accessories? Here are a few options that can make any outfit look good abroad.
The Best Accessories to Complete Any Vacation Look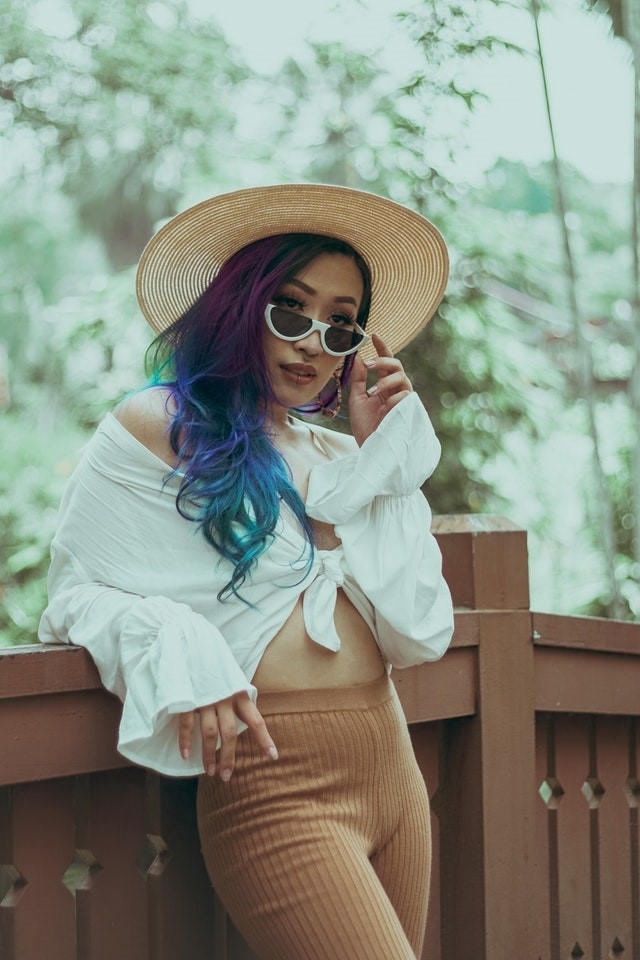 Hat
Elegant summer hats look incredible with a maxi dress and help protect you from strong UV rays. It can feel bold wearing a hat, but once you've found the right one for you and your face shape, they can add that unique flair to your look. A hat doesn't have to be a large and floppy to create a look – a cute embroidered cap is a great travel companion. (But how fun is that floppy hat pictured below?!)

Sunglasses
These are important. The discomfort of walking around with no protection on your eyes can really affect you during the day. No one wants to be squinting for hours, barely able to see a thing.
The sunglasses game out there just keeps getting better and better, so explore the different shapes and styles and see which one would go best with the rest of your clothes.
Try and find sunglasses that actually shelter you from the sun as much as they can, you don't want sore and damaged eyes. If you can find polarized too, even better. They provide a whole new visual experience.

Bag
A vacation bag requires a lot more thought than your every-day-at-home bag. Maybe you'll want a bag that does both: an efficient carrier for your busy day, and a suave accessory for your evening fun. Perhaps you want a few different bags for each activity.
Consider what you'll need your handbags for and choose accordingly. They don't have to be too durable, and exotic colors that pop can make your outfit more vibrant. Your best bet might be a little rucksack. They don't have to look like the ones you had at school. Look at faux leather or even fluffy ones for that cute beach look.

Phone case
Phones are always a must, and they can be decorated as adorable travel companions with a great case.
No matter where your travel destination is, a snazzy phone case can complete your aesthetic and match the new environment: bring a summer flower design to Scandinavia, or tie-dye patterns to the Woodstock area in Upstate New York.
To make things even better, you can find the best charging case from Casely that's also fashion-forward. Not only are there a variety of looks to go with your style, but you'll ensure your phone remains safely charged too. You won't have to worry about running out of battery before your next selfie!

Statement jewelry
Need I say more? If you're going to go all out, your vacation is the best time to do it. Chunky necklaces and bold earrings add depth to your look and are so enviable. Arm bangles are also really attractive with sleeveless dresses and tops.
Choose bright colors that contrast well with your day outfit, then switch to golds and silver for that slinky night time look.

Pashmina and kimonos
Pashmina and kimonos can add a really sophisticated look to any outfit. They're useful if you have a slightly cooler day, or are out and about at night. An eccentric pattern can look amazing with subtle clothes, or a block color when your outfit is already bold enough.

What are your favorite vacation accessories? Let me know in the comments!
A big thank you to Marie for writing this post for me! I'm off to Baku, Azerbaijan by the time this post publishes. You can follow along for this adventure on my Instastories! And don't forget to enter my $100 Nordstrom gift card giveaway, here (you could get some fun vacation accessories with that!).
*Disclosure: some of these links are affiliate links. Meaning, if you click a link and make a purchase, Have Clothes, Will Travel gets a very small commission at no extra cost to you. Thank you for supporting the brands that make this blog possible! I am also a participant in the Amazon Services LLC Associates Program, an affiliate advertising program designed to provide a means for us to earn fees by linking to Amazon.com and affiliated sites.