The Pullman Workation: Outfit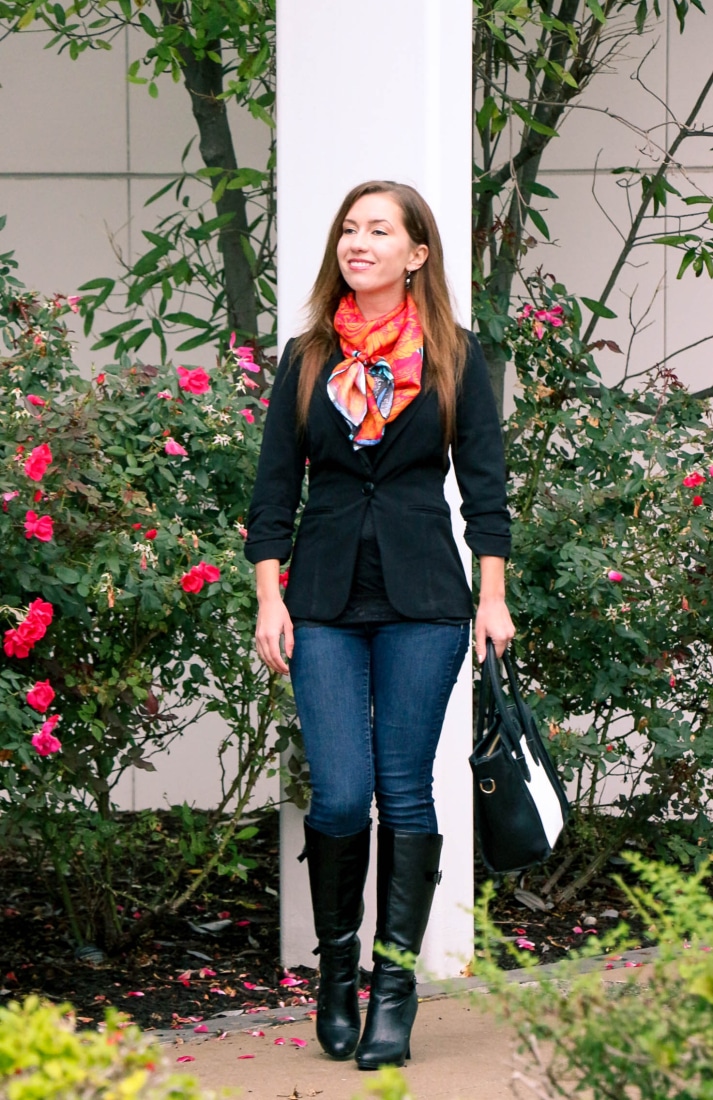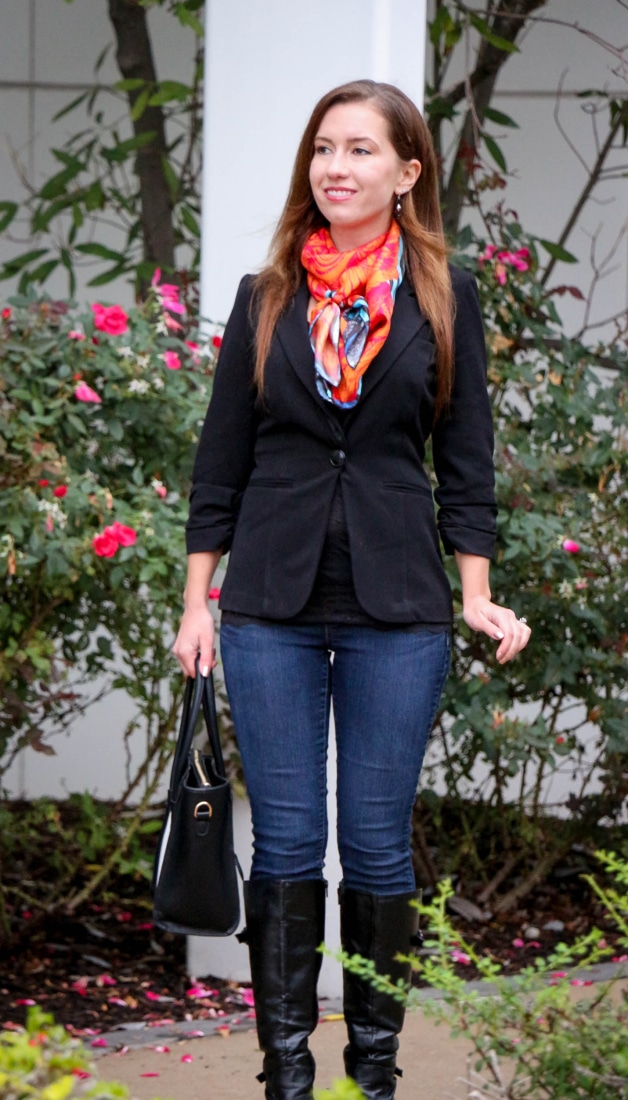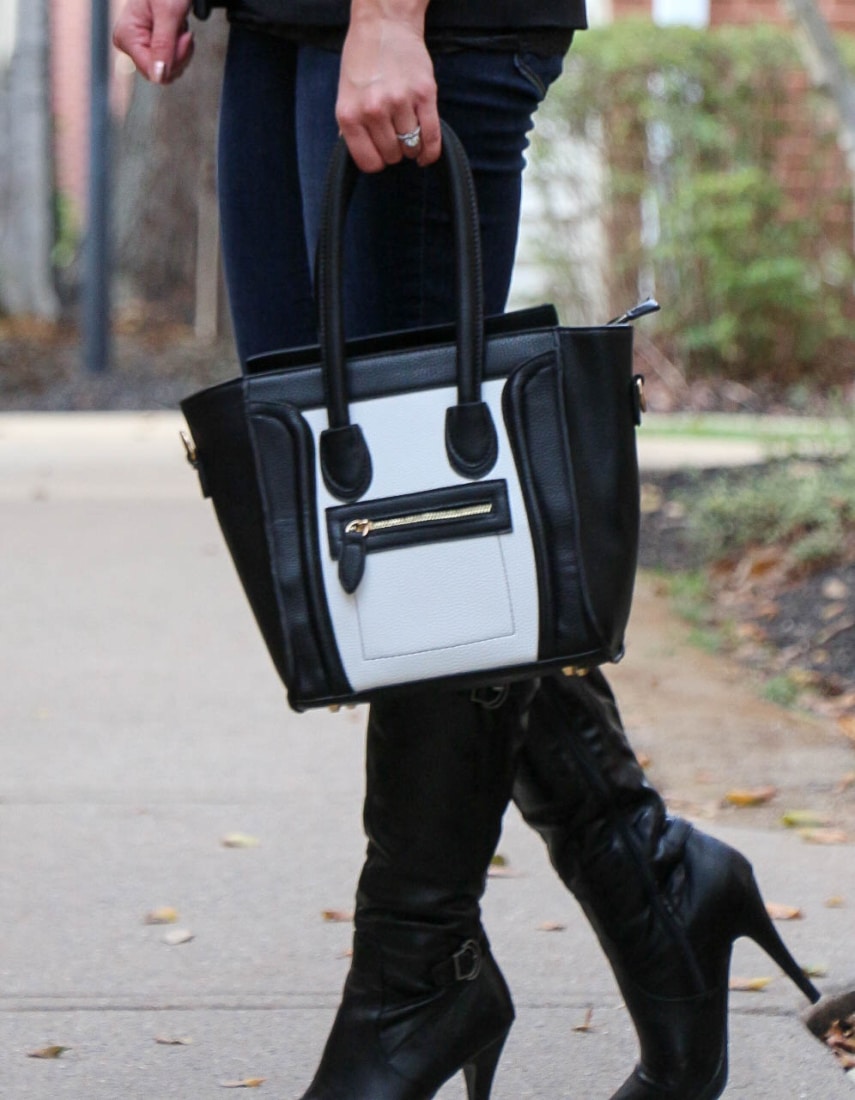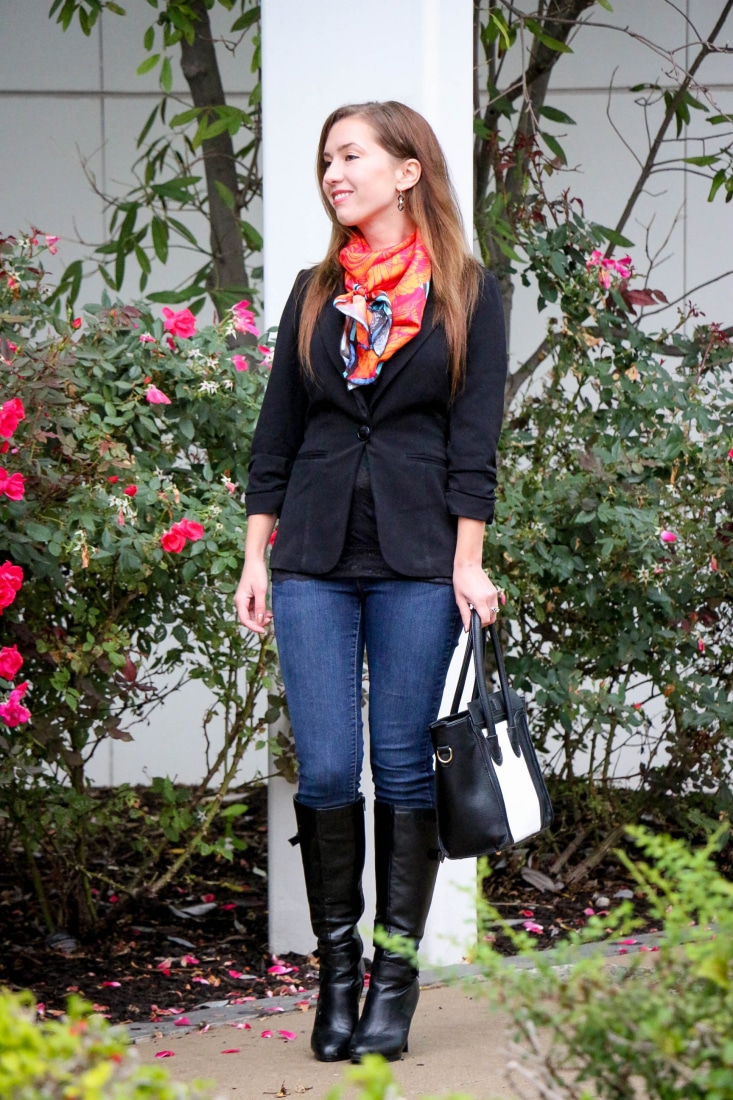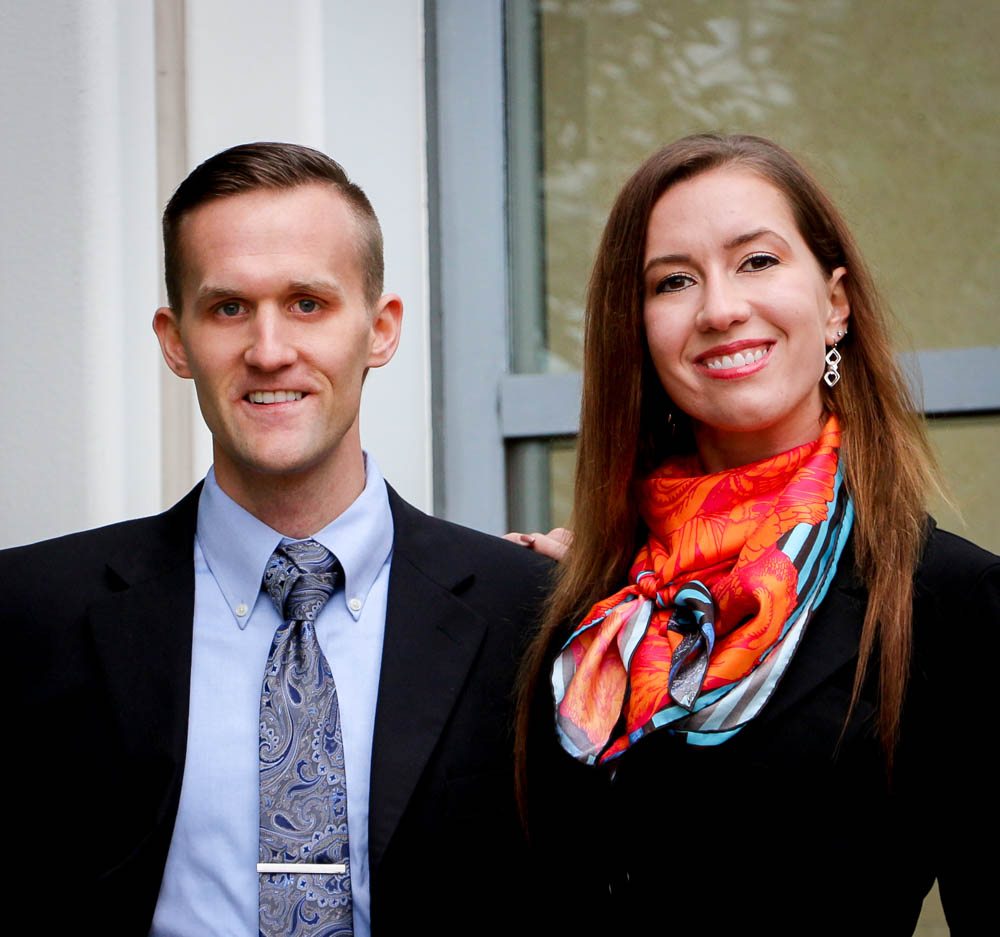 Many of you probably have already seen the last photo from my Pullman Workation work hack – Tasty Tie Tuesday. This post is taking a look at my full outfit from that fun day…because you were only able to see a small part of the outfit in that post…and I love these boots! Haha. (If none of this makes any sense to you, because you haven't had a chance to check out my Pullman Workation post, just click here.) Also, these photos were taken before I dyed my hair. So, don't worry – I'm still a redhead!
I am really loving blazers now that we have some cooler weather. They are wardrobe staples that can be used with so many different outfits and never go out of style. This particular blazer is one that I have had for many, many years. I believe I bought it when I was in college for a case I had to present in my Business Law class, and we had to be wearing business attire for it (which feels like 100 years ago, roughly). But blazers are very versatile, while it did get used for that class, it also came in handy for job interviews, holiday work events, etc. And I particularly like pairing blazers with skinny jeans and boots, for a slightly equestrian look. (I can pretend, right?)
And the star of this post is obviously my scarf! This is one is from Demon TZ, and I love how bright and eye-catching it is. I've also started pinning the bottom of my scarves, so when I tie them in slightly different ways like this, they don't move. (To see how to tie this scarf, click here.)
Last, but certainly not least, would be my boots! I bought these at DSW a few years ago, and don't let the high heel fool you, they are actually really comfortable and easy to walk in. It's seriously incredible. And hopefully you guys don't mind them, because these boots match so many different outfits in the winter months… it's basically just a never ending rotation of these boots and my old brown boots for the next 6 months on the blog. Haha.
Ok, and sorry, I'm going to spam you one more time with the plea of please, please, please vote for my Tasty Tie Tuesday work hack! It's very painless, just click here to vote for it and log in via Facebook. Thank you so much in advance to everyone who votes! And I need about 100 more votes to take the #1 spot! 🙂 If you would like to see the other entries, click here.
Where to find it:
Scarf: c/o* Demon TZ
Blazer: Maurices (Old. Similar here.)
Jeans: Target (Similar)
Boots: DSW (Wide calf, here)
Purse: c/o* AMI Clubwear (similar)
*c/o = courtesy of, meaning the company gave me this product to be used on my blog, and I did not pay for it. All opinions are my own, and I am not being compensated for a positive review of the product