The Top 7 Things to See in Philadelphia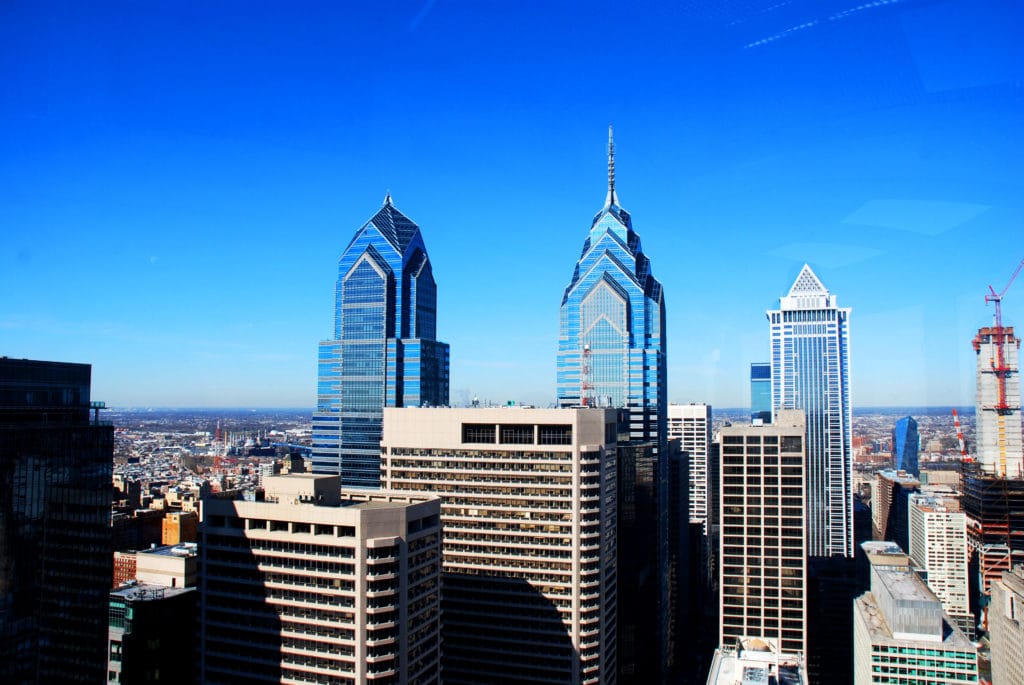 Philadelphia is one of my favorite cities in America, and I am hoping to get the opportunity to visit again so I have the chance to see all of Julia's awesome recommendations in this post! Julia of Philly with Fjallraven isn't a stranger to the travel guest post section of my blog, she was one of my very first guest posters with the amazing "9 Reasons Why You Should Visit Denmark." But Julia is also an expert on all things Philadelphia! After you're done checking out Julia's "Top 7 Things to See in Philadelphia," below, be sure to check out her blog, "Philly with a Fjallraven" for even more amazing posts on Philadelphia!
The Top 7 Things to See in Philadelphia
I've lived in Philadelphia for over a year now, and while I've explored all over the city, there's still so much I haven't seen! There's something for everyone in Philadelphia, from history to street art to incredible food, and I'm enjoying experiencing everything Philadelphia has to offer. While there are probably hundreds of things visitors can see and do in Philadelphia, here are the top 7 things you should do during your visit!
1. Sightsee in Old City and visit historical sites
Philadelphia is known for being the birthplace of our nation, and you should definitely experience that piece of history during your visit (you can even trace Nicholas Cage's path in National Treasure!). Independence Hall and the Liberty Bell are the main historical sites, and they're conveniently located across the street from each other. And the biggest perk? They're both free!
While you're in Old City, you can also see Benjamin Franklin's grave, the Betsy Ross house, Christ Church, and, my personal favorite, Elfreth's Alley- the oldest residential street in America. Everything is free, and you can check all of those places off your list in just a few hours. Even just walking around looking at all the colonial buildings in Old City is a lot of fun.
Outside of Old City there are still a lot of historical places you can visit, like Eastern State Penitentiary!
2.) Walk the waterfront of the Delaware and Schuylkill Rivers
When I first moved to Philadelphia, I was surprised how many beautiful, open areas there are. The Delaware River separates Philadelphia from New Jersey, and the Schuylkill River (pronounced scoo-kull; a Dutch name meaning "hidden river") runs through the city. The city put in an awesome trail on the Schuylkill River right before I moved here, and it's a great spot for a walk and you can get an awesome view of the city. Part of the trail even goes on top of the water!
Penn's Landing is the park on the Delaware River, and you get a great combination of views of New Jersey and Philadelphia. You can also see some pretty neat military and cargo ships sail by. In the spring and summer, Spruce Street Harbor Park opens up at Penn's Landing. Restaurants open up in old shipping containers and you can even get a drink at night!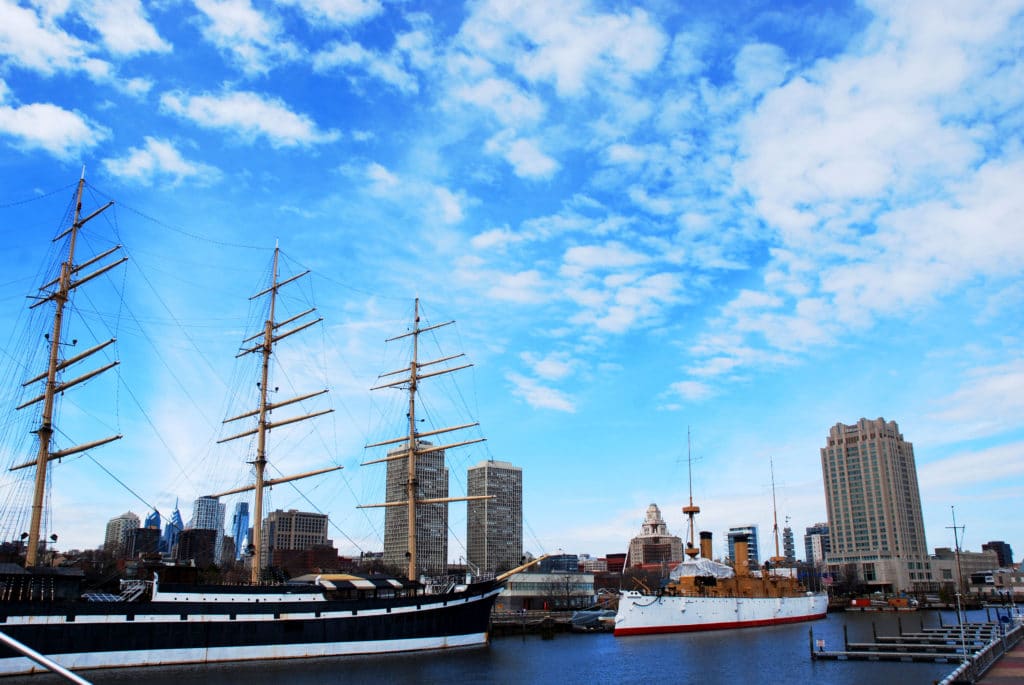 3.) Eat your weight in amazing food
One really neat thing about Philadelphia is that there aren't many chain restaurants; the majority of restaurants are local and they're all amazing! You can check out a list of my favorites here, and make sure you get a cheesesteak! Pat's and Geno's are the most famous cheesesteak restaurants, and you can also get cheesesteak eggrolls at a lot of restaurants around the city, which are pretty incredible. Brunch is also really popular in Philadelphia, and there are tons of restaurants you can check out. You should also get local "water ice" (or Italian ice for anyone outside Philly) at Rita's or John's, and I highly recommend getting sundaes, Rickeys, and phosphates at the old-fashioned soda fountain Franklin Fountain.
4. Visit all the museums
The Philadelphia Museum of Art is most well known for being featured in Rocky, and you can follow his footsteps and run up and down the steps and get a picture of his statue at the bottom. The museum has a lot of incredible art, and Wednesday evenings you can pay what you want! You can also walk to the museum from the Schuylkill River Trail, and you can explore the park around the museum and take pictures of the famous Boathouse Row.
You can also visit the Rodin Museum and the Barnes Foundation nearby, and if you're more interested in modern and street art, you can visit Magic Gardens or take a walking tour to visit some of the many murals around the city.
If art isn't your thing, don't worry, Philadelphia still has you covered! There's the Franklin Institute, American Swedish Museum, the Rosenbach Museum, the National Constitution Center, the National Museum of American Jewish History, the Mutter Museum, and so much more!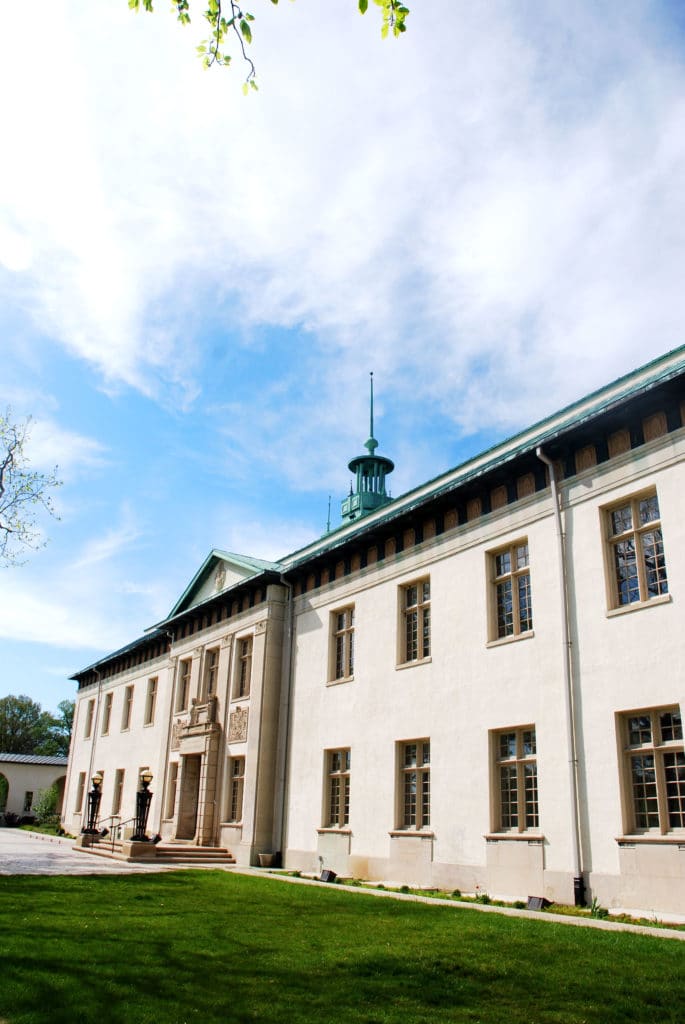 5. Get a bird's eye view of the city
There aren't many tall buildings in Philadelphia (which I really like because the city feels very open), but with the few around, you can go to the top and get an incredible view of the city! So far I've gone to three different ones, and I think my favorite is going to the top of City Hall. It only costs $6, and you also get a really interesting history of the building and Philadelphia (you should check out the Curse of Billy Penn for some fun history). It's only open during weekdays, which can make it harder to visit if you're only here for a few days, but it also means that fewer people go there. If you're coming to Philadelphia on the weekend, you should check out One Liberty Observation Deck!
6. Visit the parks and markets
I've been pleasantly surprised by all the parks and markets around Philadelphia! I've mentioned the Schuylkill River Trail and Penn's Landing, and I'm lucky enough to live near Rittenhouse Square, which has a great farmer's market on Saturdays and Tuesdays. There are also Fitler Square, Washington Square, Hawthorne Park, and numerous smaller parks you can explore, plus tons more right outside the city! There are lots of flea markets on the weekends, and you should also visit the Italian Market for amazing cheese and pastries and Reading Terminal Market for Amish food and pretty much anything you could possibly want.
7. Just walk around and take lots of pictures
Philadelphia has an incredible variety of buildings, and the best way to see everything is to walk around. You can see Victorian houses and modern architecture and buildings with giant murals or mosaic art all within a block! I still find something new every time I walk around the city, and it's a lot of fun exploring and finding hidden details that make Philadelphia so unique! And don't forget to bring your camera and take pictures of everything!
A big thank you, again, to Julia for writing this wonderful guest post! Don't forget to check out her blog by clicking here!