Aloha! This week I'm taking a little break from the blog to head back to the US and spend some time with my family. While I'm away, Veronica and Keslie are taking the reigns and sharing some of the best things to do on the main islands of Hawaii. I hope you enjoy all of their awesome tips for visiting this beautiful state!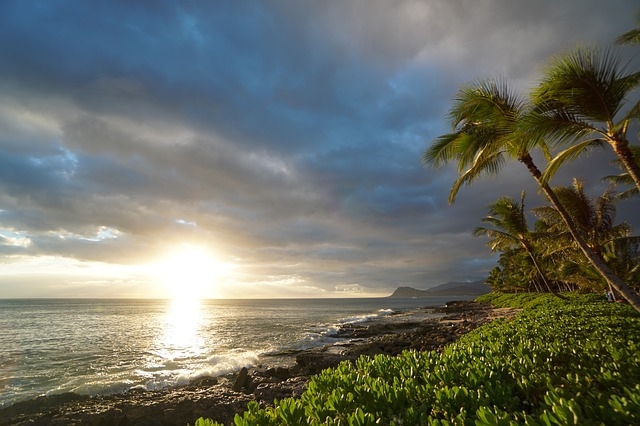 Guest Post by Veronica Bean
Top Things to Do in Oahu
Oahu is one of those rare travel destinations that simply does not disappoint. Whether you prefer spending time in the great outdoors or cooling off in one of the island's numerous museums, there's something for everyone in this tropical oasis. However, with so much to choose from, where do you start? Don't worry. I've got you covered. Consider this your ultimate guide to what to do in Oahu.
…for the history lovers
If you're interested in history, Oahu is the perfect Hawaiian island to visit. From the Bishop Museum to Iolani Palace, the island is home to many unique historical landmarks and museums.
My favorite? Pearl Harbor. With over one million visitors a year, it's no secret that a visit to historic Pearl Harbor is life changing. It's a somber, inspiring experience. Most tours include the Visitor Center and a visit to the USS Arizona Memorial. So here's an insider tip – book a tour that consists of the USS Missouri too. You'll stand on the very deck where the official signing of the Terms of Surrender ended World War II.
There are several Pearl Harbor tours, but I recommend Pearl Harbor Tours for a particular reason: they're on a mission to honor the Sailors of Pearl Harbor not just sell tickets. Their passion shows on all of their tours. I appreciate that.
…for ocean enthusiasts
Hawaii is an ocean lover's paradise. There are many ways to enjoy the ocean—snorkeling, surfing, paddle boarding, swimming, and more, so I won't try to list them all out here. Instead, I'm going to suggest something new: a submarine deep-dive. It's a truly unique way to experience Hawaii's oceans.
From 100-feet below the ocean's surface, you'll experience a whole new world. An aquatic world filled with bright coral, schools of dazzling tropical fish, and sunken treasure (or at least a few sunken ships and airplanes from a by-gone era). Sure, you won't be getting wet. Also, with fully air-conditioned cabins, large portholes, and comfortable seats…well, you won't be disappointed either.
If you're interested, the fantastic Hawaii Tours offers two different but equally incredible experiences, the Premium Submarine Adventure and the Undersea Submarine Adventure. I recommend either for a once-in-a-lifetime adventure.
…for the adventurers
If you want a little action on your vacation, try zip lining. Flying through the Hawaiian sky—it's a memory that you'll never forget.
Visitors can zip line on almost every Hawaiian island, Oahu included. Oahu has a variety of courses, including single lines through forests, across mountain slopes, canopy tours, and even dual lines. Some of the most popular lines run approximately 200 feet high to a quarter of a mile long—better hold on tight! (Adrenaline aside, zip lining is entirely safe. We recommend it for visitors of all ages, even families.) Just don't forget to book in advance as these tours sell out!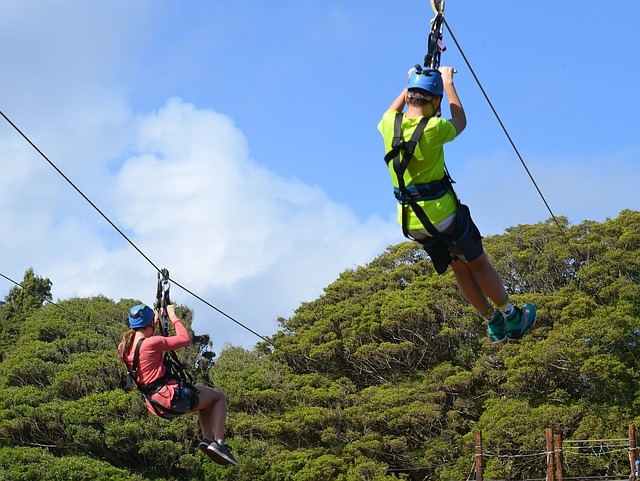 Prefer to keep on the ground? Try a bike ride through scenic Oahu. While you could always go out on your own, we recommend a company that provides the equipment, transportation (if needed), and food service like Bike Hawaii. Plus, many local companies have access to exclusive properties with out-of-this-world views.
…for the animal lover
Animal lovers can't leave Oahu without swimming with Hawaii's Bottlenose and Spinner Dolphins. Smart, playful, and kind—these majestic creatures will quickly capture your heart. On these tours, you'll snorkel with dolphins, but also beautiful coral, tropical fish, and maybe even a whale!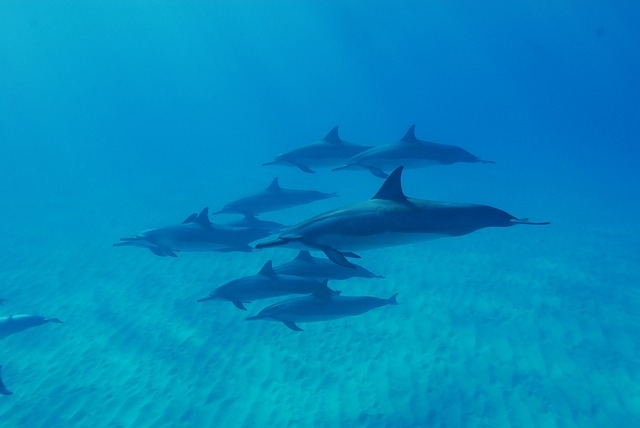 A well-done dolphin excursion should feel like an underwater safari: you observe dolphins in their natural habitat, with no acting or gimmicks. Unfortunately, you can't always expect that from vendors. When booking a dolphin excursion, look for reputable companies that pride themselves on not crowding the waters, following federal wildlife laws, and respecting the animals.
…for the "I want a little bit of everything"
Did you answer, "D: all of the above?" I don't blame you. In fact, I love anything that mixes culture, history, and adventure in one…like the Pearl Harbor, Dole Plantation, and Polynesian Cultural Center tour on Oahu. (I like to think of this as a "greatest hits" tour.)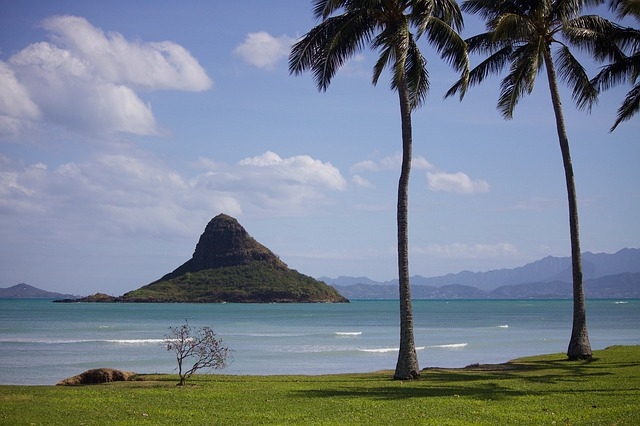 A full tour of the island is included on this jam-packed tour from locally-owned Pearl Harbor Tours. The tour begins at historic Pearl Harbor before heading to Oahu's famous North Shore. There you'll get a taste of Old Hawaii (and our world-renowned pineapple ice cream, of course) at the Dole Plantation. A quick drive through Hawaii's iconic surf towns ends with a stop at the Polynesian Cultural Center (a must do for any Hawaiian visitor). The center showcases Polynesian cultures through demonstrations, shows, and a canoe pageant. As I said, this tour has everything!
I'm curious, which one sounds the most fun to you? Let me know in the comments!
About the Author
Veronica Bean is a travel writer based in Honolulu, Hawaii. She's obsessed with finding the best hotels and restaurants in every town she visits—and writing about it! When she's not writing, you can find her exploring the island of Oahu with her husband.
*Click here to see all my posts about Hawaii.