Tory Burch Semi-Annual Sale – Best Items to Buy!
We survived the holidays! I don't know about anyone else, but now is the time I like to treat myself to a little something nice.
The Tory Burch Semi-Annual Winter Sale is the perfect time to invest in a quality bag, pair of shoes, or a timeless piece of clothing. Here are the sale details:
Tory Burch Semi-Annual Sale: Save an extra 25% off sale styles for up to 60% off! Begins 12/26 @ 7AM EST – 1/9 EOD
Below, you'll find my top picks from the Tory Burch Semi-Annual Sale. Enjoy, and happy shopping!
Tory Burch Semi-Annual Winter Sale – Best Items to Buy!
OVERSIZED MCGRAW DRAGONFLY
"Understated style meets true substance" with the Tory Burch Oversized McGraw Dragonfly. It's made with soft leather and features a discreet leather logo. The winged silhouette opens out with hidden zippers for a more spacious interior. This is an exquisite everyday essential that has infinite styling possibilities.
KIRA SQUARE SUNGLASSES
Gorgeous designer sunglasses that are on sale for less than $100?! Yes, please! The Tory Burch Kira Sunglasses feature unique rounded square frames and are designed in a flattering oversized shape. (They also come in a few different colors.)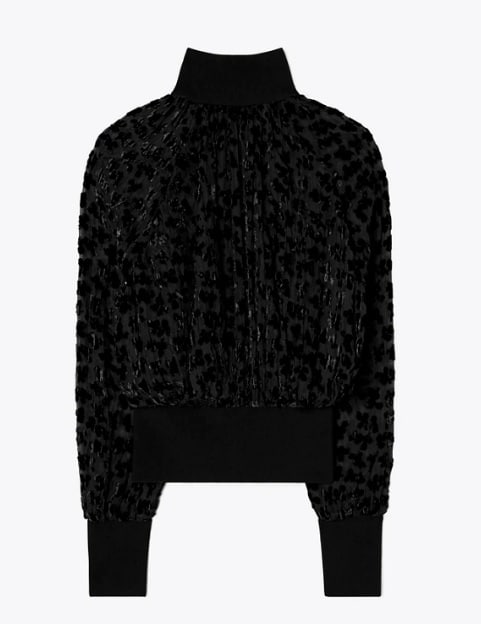 VELVET DEVORÉ TOP
This silk-blend velvet devoré top is universally flattering. It's a textural mix of plush velvet and gauze. Plus, you can play with proportions and textures when you pair it with trousers or an A-line skirt.
MINNIE TRAVEL BALLET FLAT, SUEDE
Another fantastic item in the sale is the Mini Travel Ballet Flats. These flats are loved for their flexible, cushioned insole. Plus, they are designed to fold and tuck into a tote or handbag. Talk about versatility and convenience!
HANK SNEAKER
The Hank Sneaker features graphic stripes and curved lines, with a vintage-inspired rubber sole that runs up the heel. The heel is elevated on an EVA wedge for comfort, and the back tab is folded and blind-embossed with a Double T. Pair with jeans, shorts, or dresses – these sneakers go with everything!
What item from the Tory Burch Semi-Annual Winter Sale is your favorite? Let me know in the comments!
Read next: Awesome On-Sale Tory Burch Shoes to Buy Right Now