The Best Tory Burch Black Friday Sale Items to Add to Your Wardrobe
ATTENTION! The Tory Burch Black Friday sale is underway and runs until 11/29… and items are as much as 60% off!!
If you've ever wanted to own a Tory Burch bag, shoes, or clothing item… this is the perfect time to invest in one of these quality pieces.
Take an extra 10% off sale styles + up to 60% off select items! Runs 11/25 – 11/29.
In today's post, I am VERY excited to share some fantastic sale finds from the Tory Burch Black Friday sale! I would love to hear which are your favorites in the comments section at the end of the post.
This post is sponsored by Shoplooks. All comments and opinions are my own. Some of these links are also affiliate links. Meaning, if you click a link and make a purchase, Have Clothes, Will Travel gets a very small commission at no extra cost to you. Thank you for supporting the brands that make this blog possible!
The Best Tory Burch Black Friday Sale Items to Add to Your Wardrobe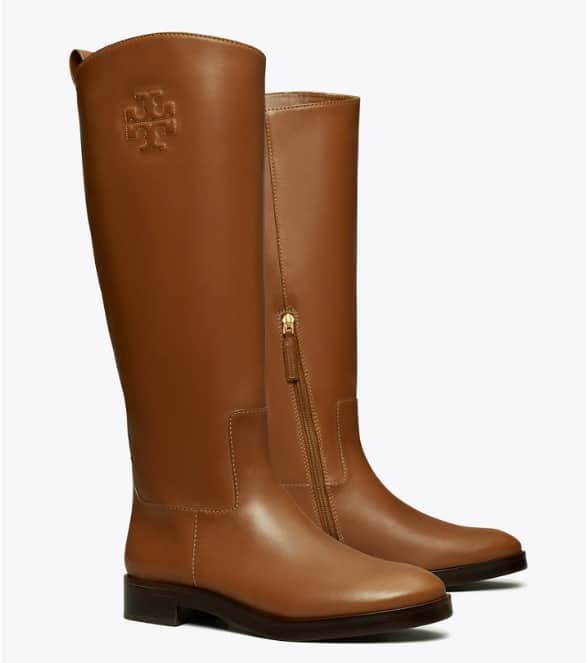 THE RIDING BOOT, WIDE
This boot is a classic and is currently in my shopping cart. I LOVE that it comes in wide. I have a very similar pair of riding boots, but they are black, and they get SO much use in the fall/winter. They seriously go with everything and are so easy to dress up and down. Plus, they're comfortable and easy to walk in. I'm looking forward to adding this color to my wardrobe as well.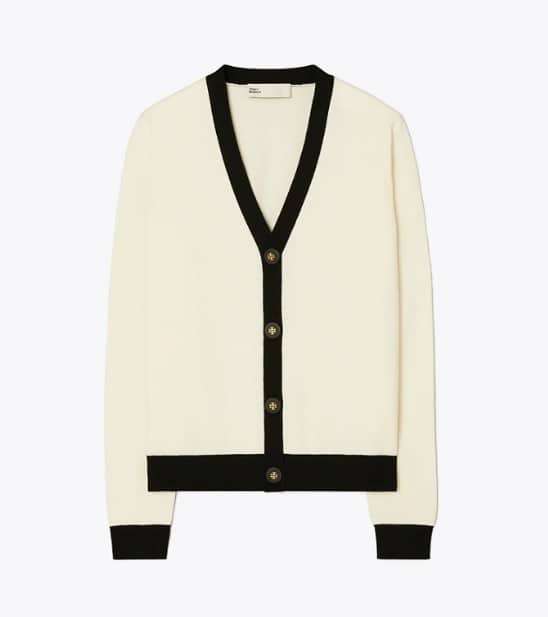 CONTRAST TRIM CARDIGAN
This is the other Tory Burch Black Friday item in my cart. This cashmere cardigan is incredibly versatile and timeless. For a boyfriend fit, order a size up. (I'm ordering my normal size, though, for a more fitted look.). It is the perfect layer to wear over t-shirts, poplin tops, and dresses.
MILLER SQUARE-TOE SANDAL
The Miller sandal is one of Tory Burch's most popular shoes, and I'm very excited that a variety of colors of the Miller sandal are included in the Black Friday sale. It features an elegant and minimal design and is crafted in soft leather with a buffed leather sole. (I bought a pair of Tory Burch sandals last summer and am very impressed with their quality!)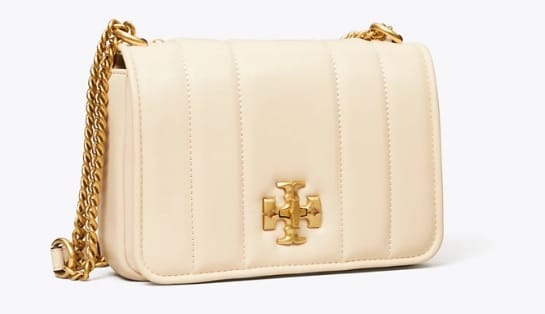 KIRA CHAIN SHOULDER BAG
The Kira shoulder bag is another classic bag that will be in style for years to come. Enduringly chic, it has pockets inside and out and a chain-accented crossbody strap. This is a bag that will be easy to dress up or down. Plus, Tory Burch bags are fantastic quality. (I've used mine to death for the last 5 years, and it still looks new.)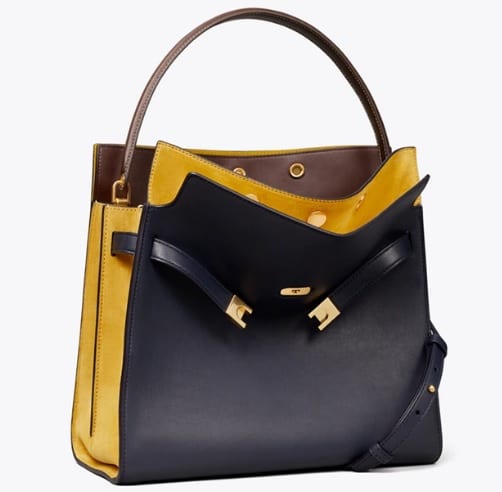 LEE RADZIWILL DOUBLE BAG
This is the first time I've seen one of Tory Burch's Lee Radziwill bags included in a sale! These luxe bags contrast structure and softness, mixed materials, and different colors. A little bit undone, the drape and sense of volume are fundamental to the design. It is composed of layers that unfold like the collar of a trench coat, it can be worn open, semi-buttoned, or fully closed.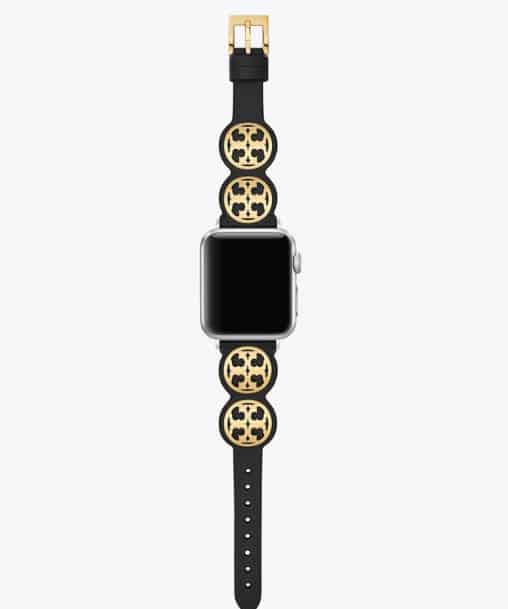 MILLER BAND FOR APPLE WATCH®, BLACK LEATHER, 38 MM – 40 MM
I am a sucker for a gold and black leather combo. I love this Tory Burch watch strap and am currently debating getting this as a Christmas present to myself this year, haha. It's compatible with Apple Watch® Series 1 through 6.
OVERSIZED SQUARE LOGO SUNGLASSES
These are such beautiful, vintage-inspired sunglasses! They are made of solid or patterned acetate and have a square shape that's especially flattering to round or oval faces. (My face is oval shape, so this shape is my go-to.)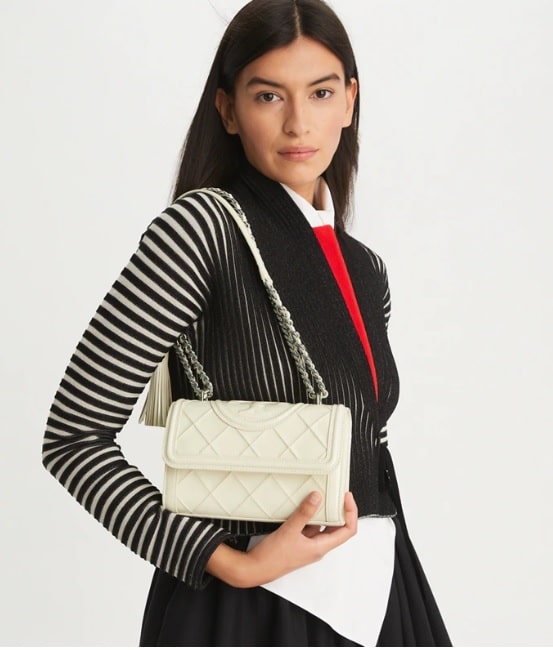 SMALL FLEMING PATENT CONVERTIBLE SHOULDER BAG
Last but not least is one of my favorite Tory Burch designs – the Fleming convertible shoulder bag. The new Small Fleming Convertible Shoulder Bag is updated with diamond pintucks in patent leather and its strap is braided with a brushed chain, that can be worn long or short.
I'm curious, which Tory Burch Black Friday sale item is your favorite? Let me know in the comments!