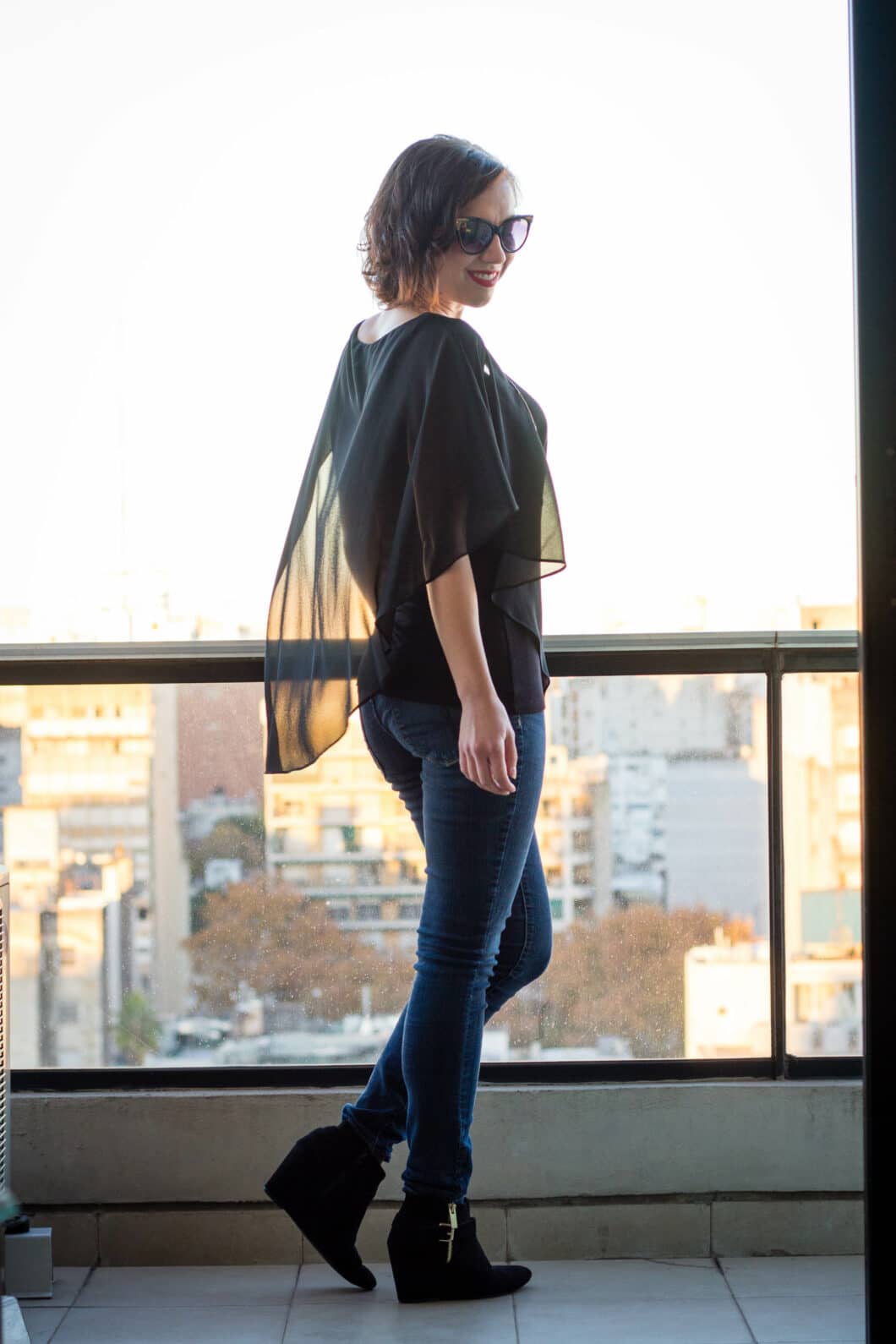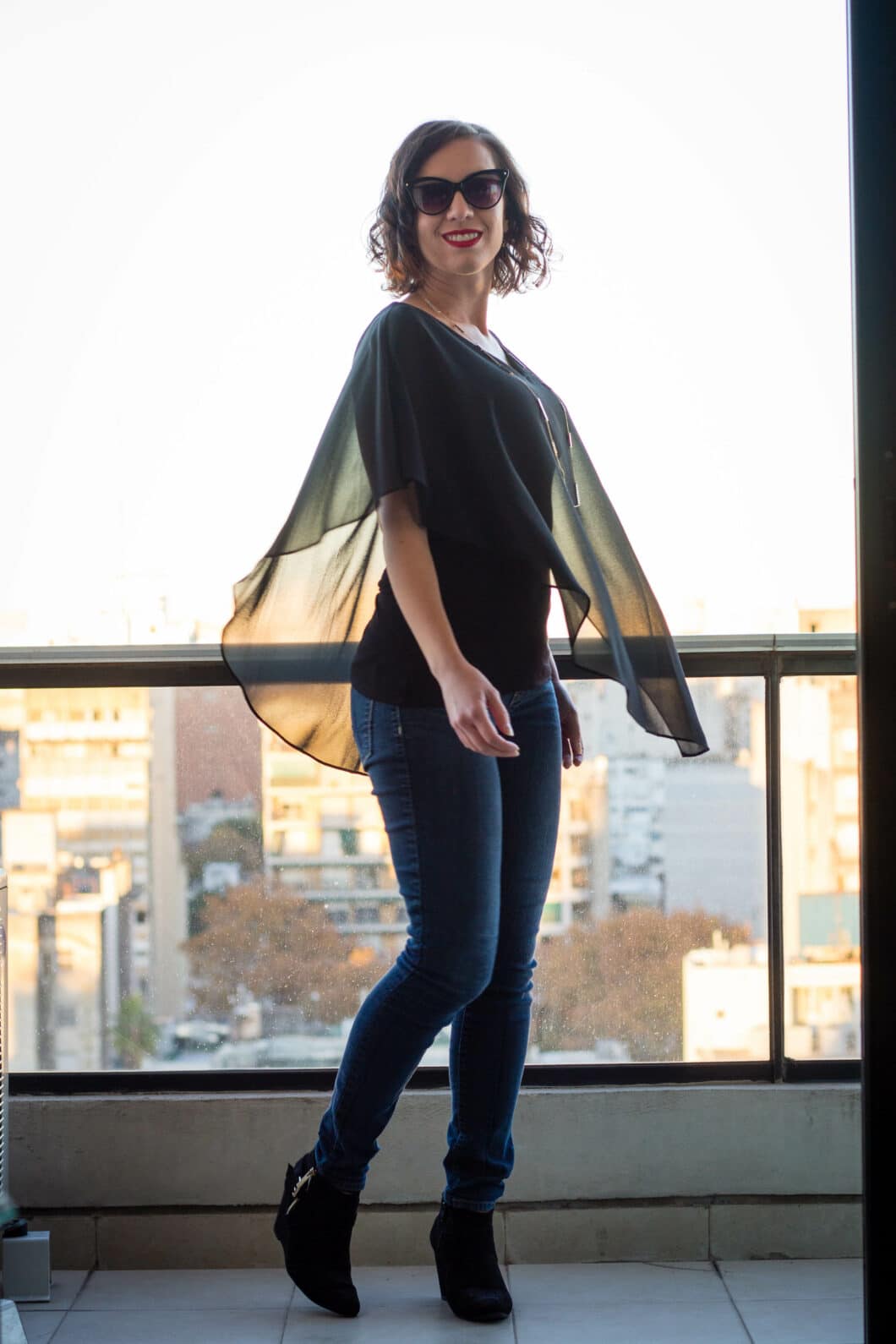 Click to shop:

While I'm no stranger to twirling like a maniac in my dresses and skirts, I do believe this is the first time I've ever attempted to twirl with one of my tops. Haha. But this flowy material was too fun to not try it with!
My mom had bought me this top for Christmas, but I had wanted to wait to wear it with jeans. And now I am finally getting some jeans weather! I still haven't wrapped my mind around having "jeans weather" in June. The restaurant we went to this weekend even had some Christmas music on. I was so confused! Haha.
I really love how cape-like this top is too. I am all about capes and superheroes! Speaking of which, I am DYING to see Guardians of the Galaxy and Wonder Woman. I'll be back in the US in a few weeks to visit family, and I think we're all going to have to do some movie nights. (We do have these movies here in Rosario, but they're in Spanish.)
Have you seen Guardians of the Galaxy or Wonder Woman? (No spoilers, though, please!) And do you have any fun tops for twirling? Haha. Let me know in the comments!
*Congratulations to Kelly P.! You won my $40 gift card giveaway with JustFashionNow! And thank you to everyone who entered.
Where to find it:
Top: Gift from my mom (Similar here & here)
Purse: Betsey Johnson (The black color is back in stock!)
Jeans: Old (Similar here)
Booties: Old (Similar here)
Necklace: Old (Similar here)
Sunglasses: c/o* Polette
Disclosure: some of the links in this post are affiliate links. Meaning, if you click a link and make a purchase, Have Clothes, Will Travel gets a very small commission. Thank you for supporting the brands that make this blog possible!
*c/o = courtesy of, meaning the company gave me the product to be used on my blog, and I did not pay for it. All opinions are my own, and I am not being compensated for a positive review.