UPDATE to "My 1st Online Order Horror Story"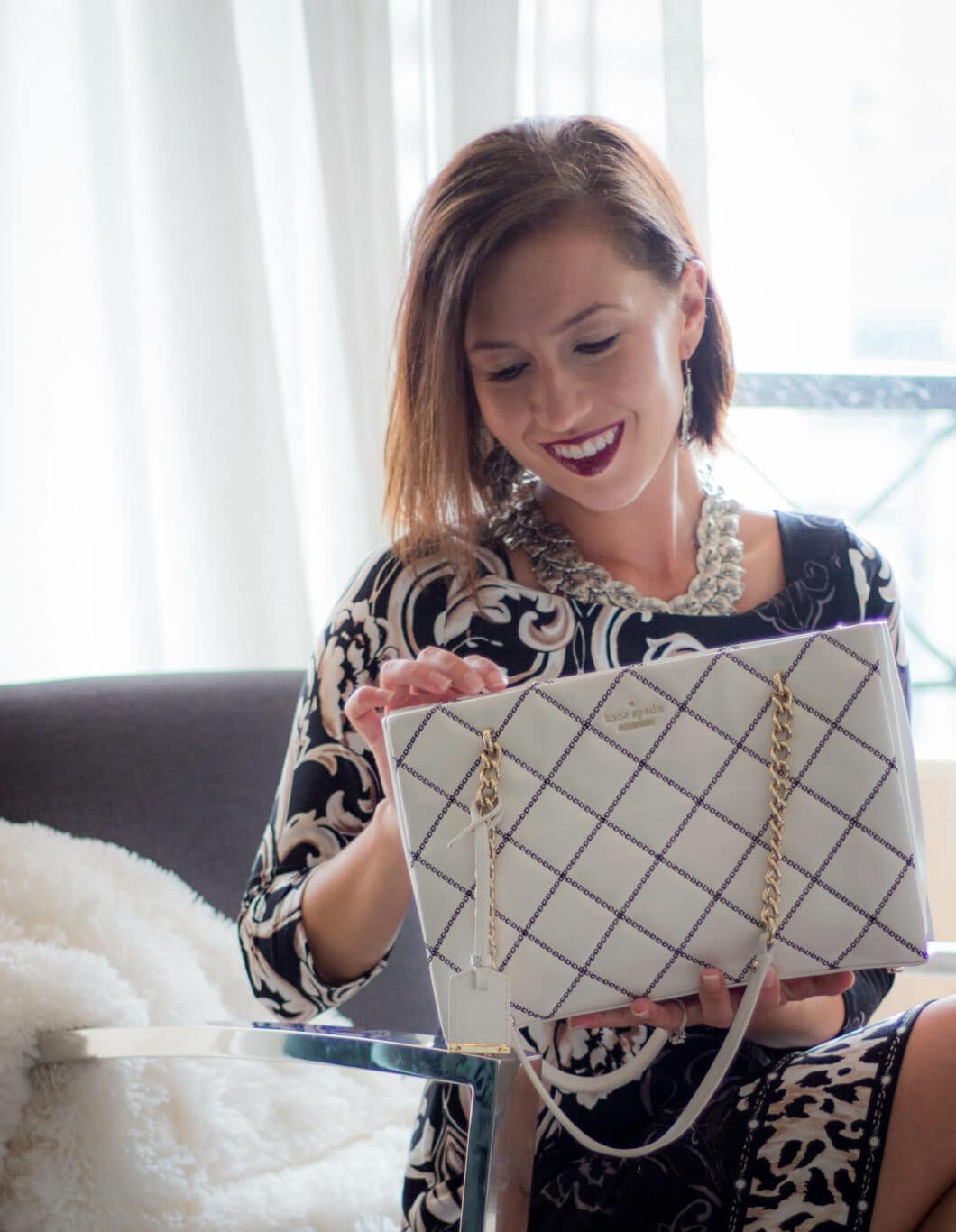 About a month ago, I had an incident with a red coat from MakemeChic that had bled on my white Kate Spade bag. (If you missed the post, click here.) I was SO mad about it. I adore this bag, and I had honestly thought I ruined it. BUT, fortunately, it was able to be saved.
It obviously took a long time for Lawrence Cleaners to get the stain out, but they were able to remove it. THANK GOD. And they charged $40 for their service. I'm very happy to report, MakemeChic was an absolute dream to work with on resolving the matter, too! They responded promptly (despite it being the Chinese New Year), and we were able to work out how this would work best for me. They had even offered to send me $100 worth of merchandise, but I declined and asked instead for my cleaning bill to be covered (which was $40). They promptly paid this once I gave them the exact amount from Lawrence Cleaners.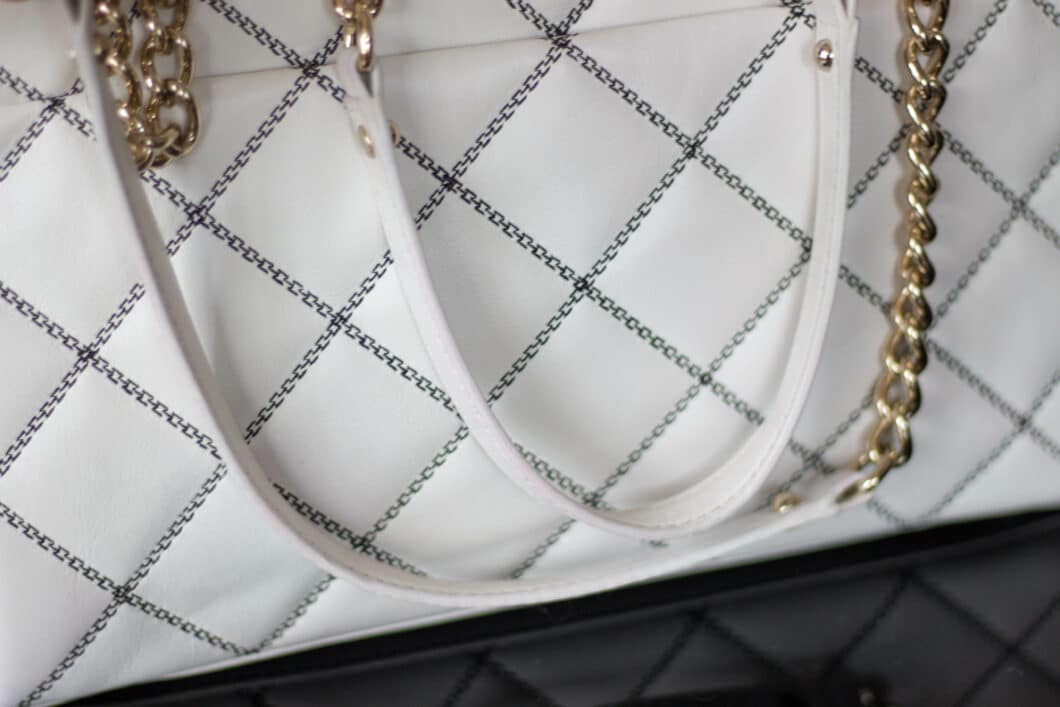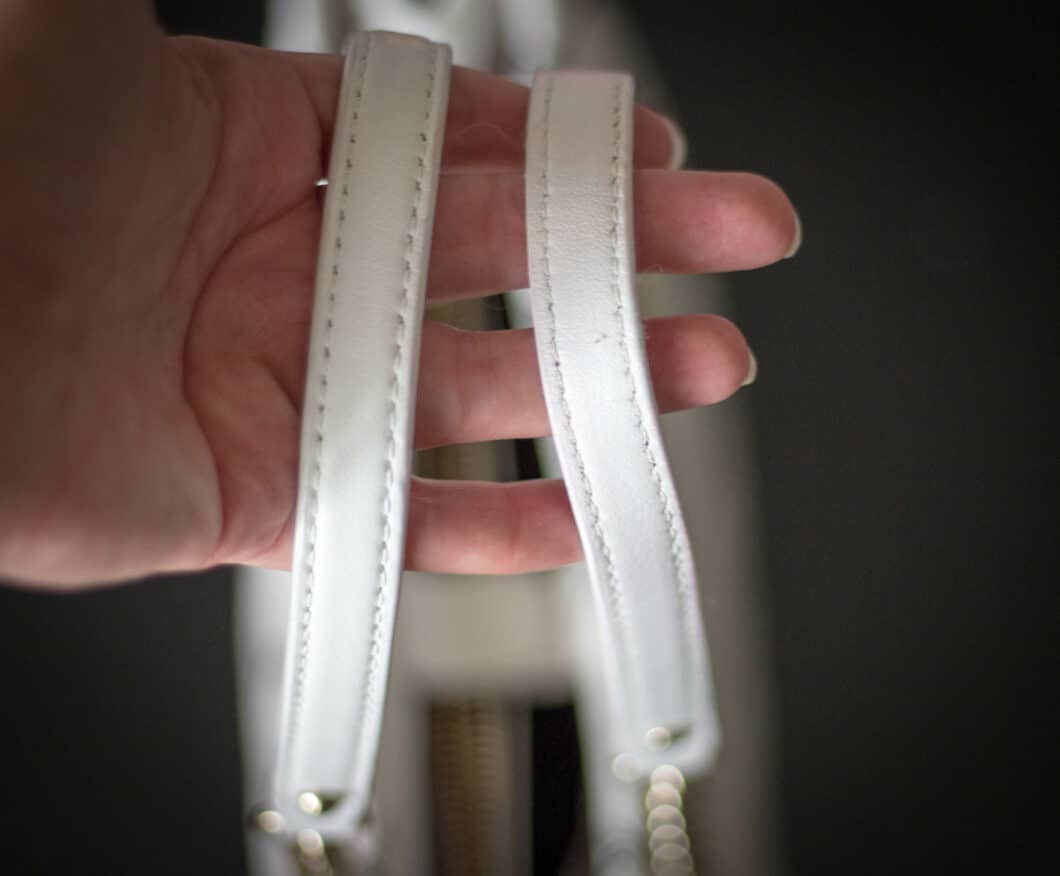 I was so happy with how well this worked out! I never would have imagined that 1.) The stain would actually be able to be removed. 2.) That MakemeChic would be so awesome about the incident. They apologized profusely for it happening too.
They have actually sold out of this coat, but I was the only person who has reported such an issue with it. So, we suspect my coat may have been defective. And I also had a lot of questions from friends on whether or not I would get reimbursed for the coat as well, but that wouldn't be necessary as I had not actually paid for this coat. MakemeChic had been a sponsor of mine for quite some time. (As a reminder, if you're ever curious whether or not I paid for an item, any item I did not pay for will say "c/o*" in the "Where To Find" it section. This means "courtesy of.")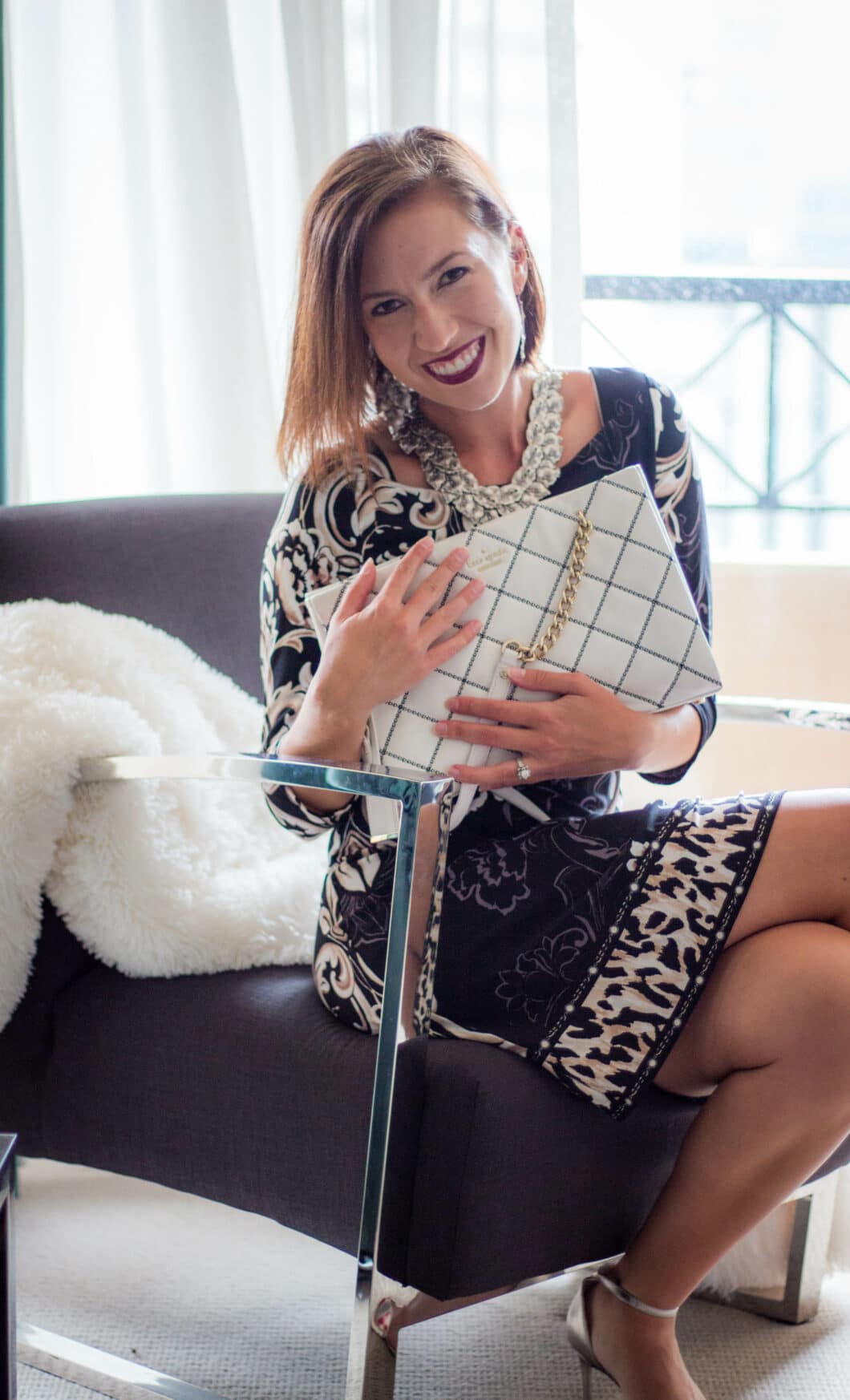 So, needless to say, it feels good to be reunited with my lovely bag! And I am SO happy with how MakemeChic handled this matter. (Also – they did not ask me to write this post. I just wanted to honestly say what I felt about the situation and give an update.)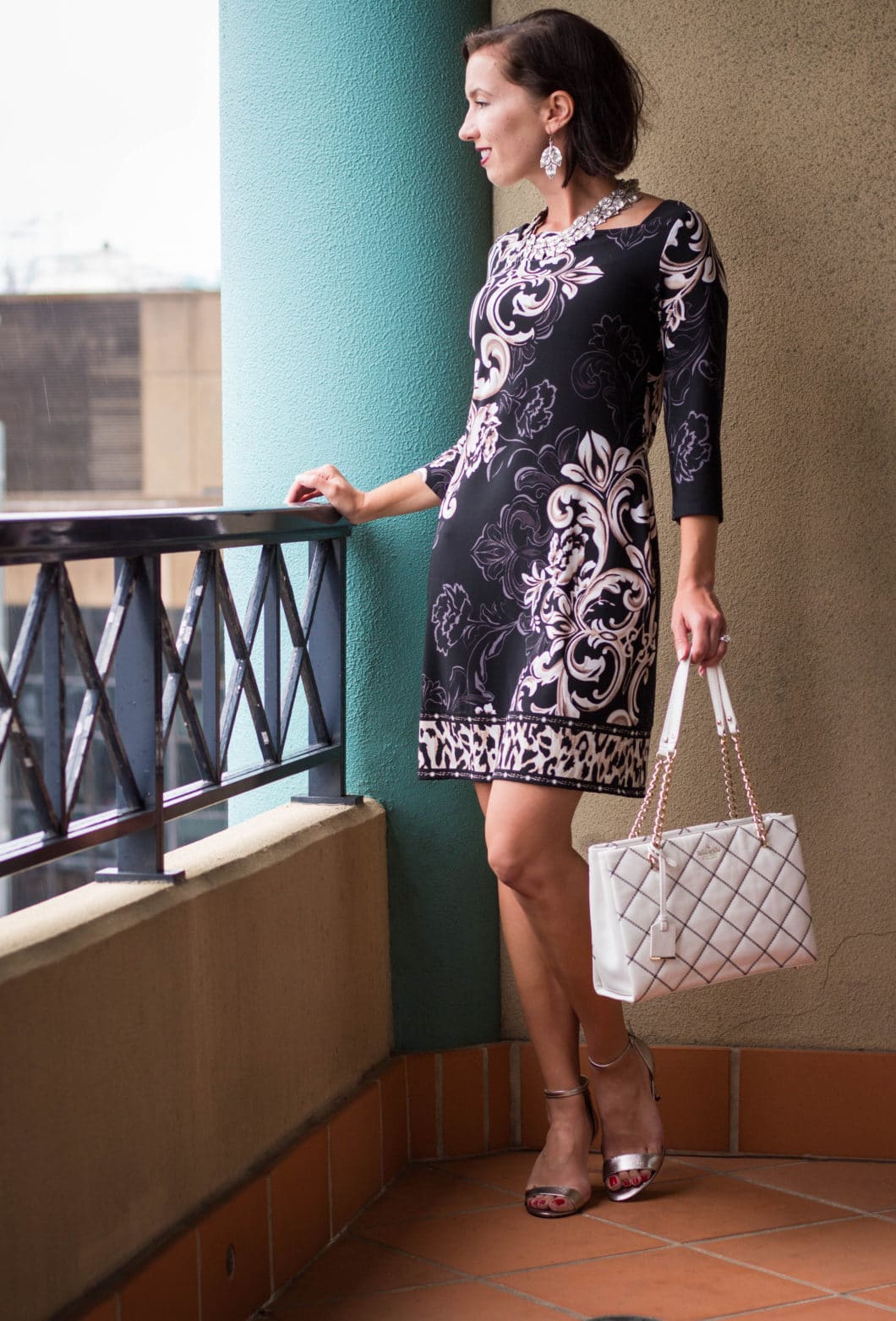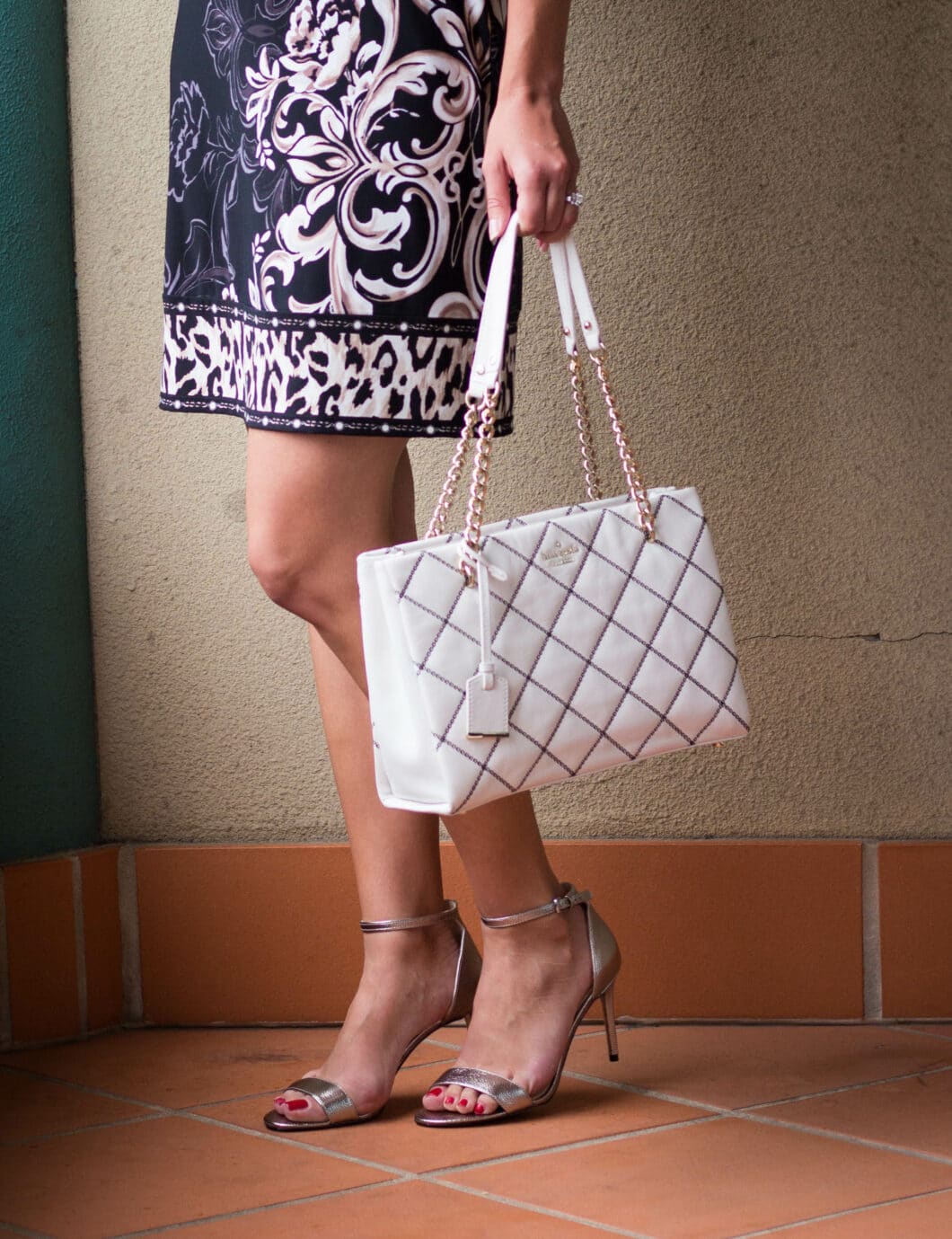 Did you ever have an online horror story with a happy ending? Let me know in the comments!
Where to find:
Purse: Kate Spade
Dress: White House Black Market (Old. Similar here & here.)
Heels: Nine West (They as SO comfortable, and this light gold color is on sale!)
Necklace: Gift from my husband (Similar here.)
Similar Items:

*c/o = courtesy of, meaning the company gave me the product to be used on my blog, and I did not pay for it. All opinions are my own, and I am not being compensated for a positive review.