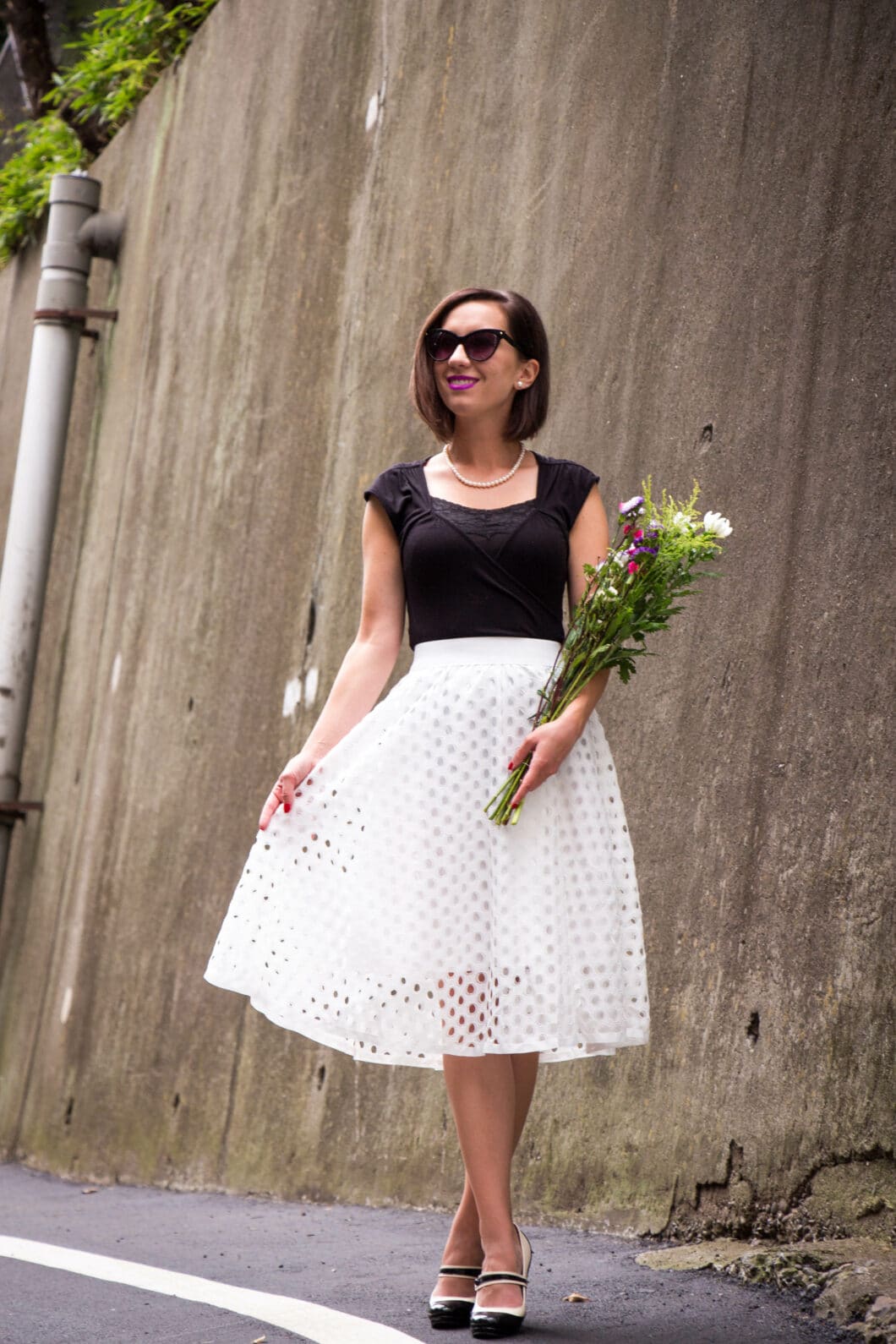 Happy 2 Year Blogiversary to me! Yippee! This deserves a fun skirt, a bouquet of flowers and a good twirl! Haha. But wow! Where did the time go? It feels like it was just yesterday I was taking photos with nothing but my iPhone in a park in Stevens Point, Wisconsin and trying to figure out how to upload them to WordPress, haha.
Thankfully, the photography department has improved a bit since then…and WordPress is a piece of cake these days! Oh, and I'm finally living out my dream of living abroad (but I still love Stevens Point)! It's really fun to think back to when this blog started…and it's also really exciting to think about where it's headed. I know I spent a lot of time reflecting on how this blog started in my past blogiversary post…but for this one, I'm going keep it short and sweet and focus on the present!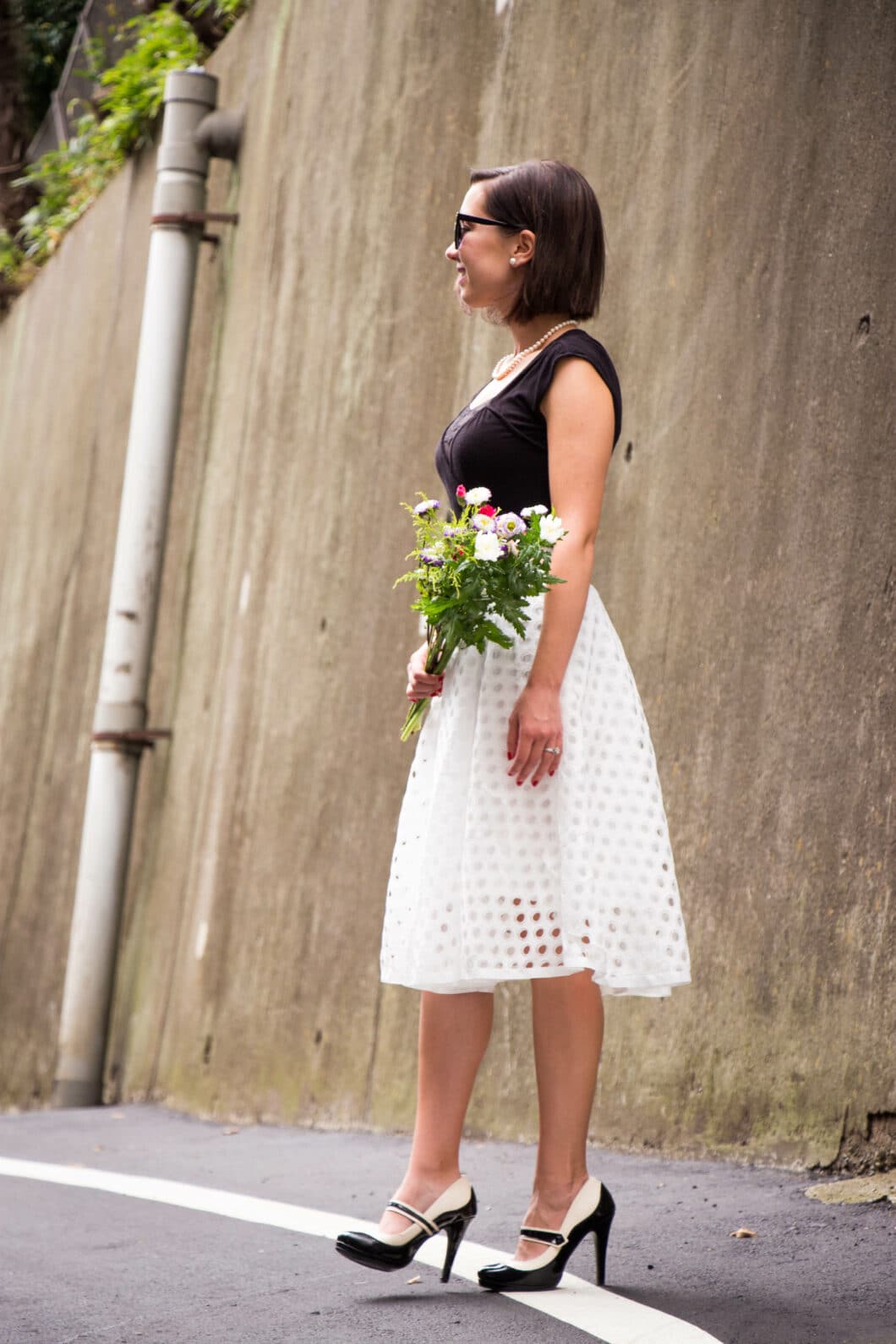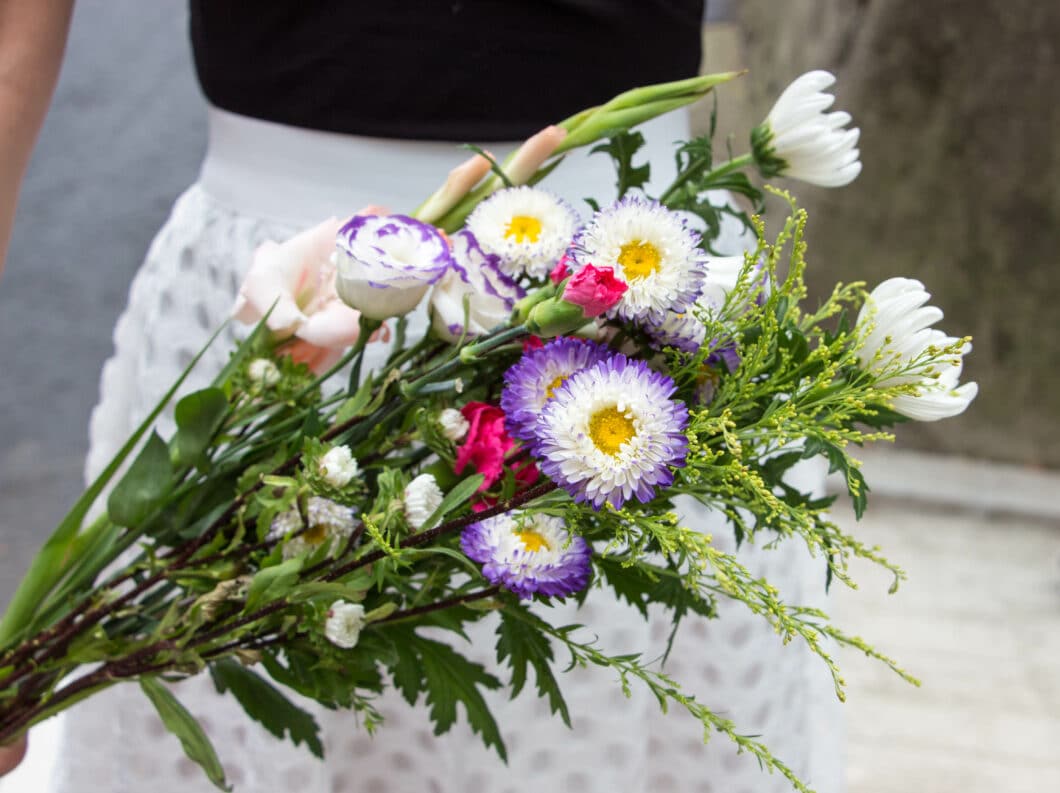 For this year's celebration, I treated myself to some fresh cut flowers, green tea ice cream and a whole lot of Pokemon hunting here in Tokyo. I can't express how much I love playing that game here. My husband and I honestly sat outside a "gym" for 2 hours with 3 other Team Instinct people we met..battling Pokemon and talking about our lives. It was a great way to spend the day…reflecting on where we came from, where we're going and making friends who share similar nerdy or random interests along the way!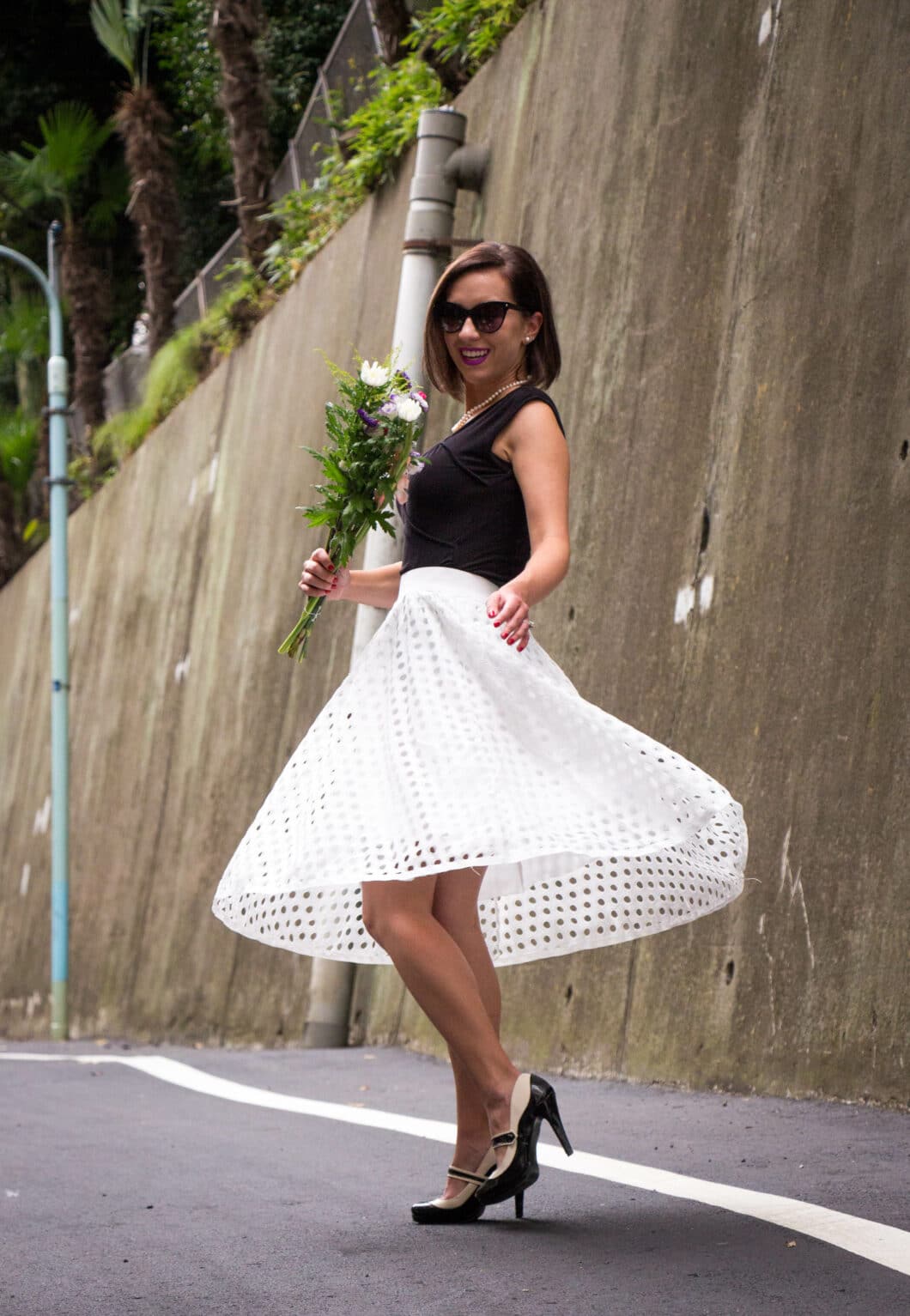 For such an occasion, I wore all of my favorites…my favorite Machi Footwear heels that I've had for ages, my favorite purple lipstick, favorite style of skirt…and I did my favorite thing…twirl like a crazy person in front of a camera in my favorite spot in Tokyo to take photos! Haha. Miraculously, though, these twirling photos turned out super well! I actually had a hard time narrowing it down to the few used in this post…which, if you saw my blooper photos post, you may find hard to believe! Haha.
And brief shout out to this amazing skirt! Seriously, photos don't do it justice. When I saw the stock photo online and when I actually had the skirt in my hand…I was blown away! It looks SO much prettier in person. I don't even feel as though my photos do a good job of showing just how dainty and feminine it is. Wearing it was one of the first times I felt like I was dressing like everyone else around here (other than the bright purple lipstick, haha).
And congratulations to Brittney for winning this year's blogiversary giveaway with Makemechic! I hope you enjoy your new skirt and thank you so much to everyone who entered! You guys are the best for all the support you give this blog. Seriously, I can't thank all you lovely readers enough. All of your comments, emails and messages mean the world to me! Thank you so much for sticking with me through all the changes and growing pains this blog has had over the past 2 years. 🙂
I'm curious, how did you find my blog? And has anyone been around since the very beginning…and remember those iPhone, Stevens Point park photos? Haha. Let me know in the comments! (And if you're new, you can see those very first Have Clothes, Will Travel outfits from the park, as well as travel posts, by clicking here.)
Where to find it:

Skirt" c/o* Shein
Top: ModCloth (similar)
Heels: Machi Footwear (No longer available. Similar here)
Lipstick: Stila Stay All Day Liquid Lipstick in Como
Sunglasses: c/o* Polette
*c/o = courtesy of, meaning the company gave me the product to be used on my blog, and I did not pay for it. All opinions are my own, and I am not being compensated for a positive review.