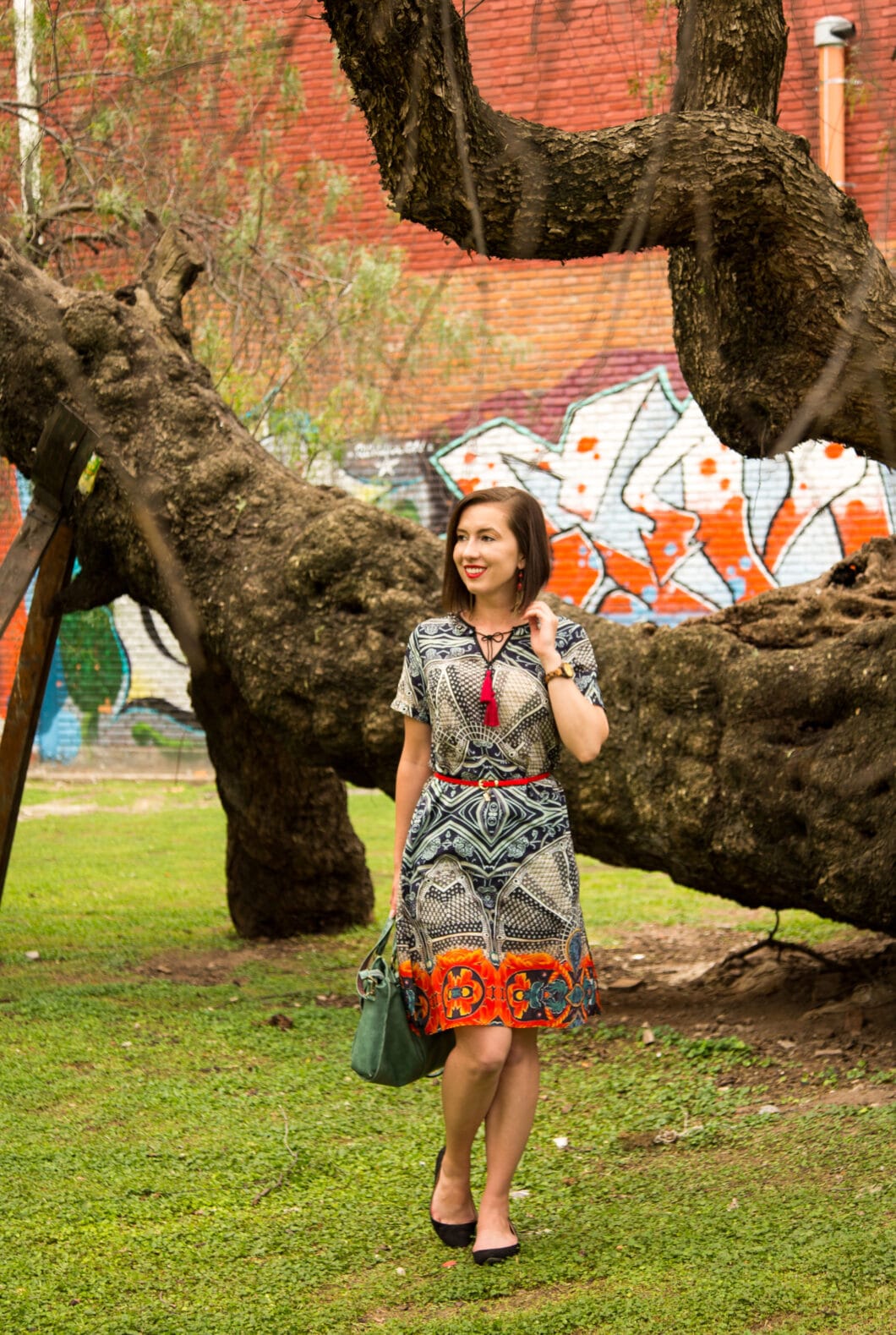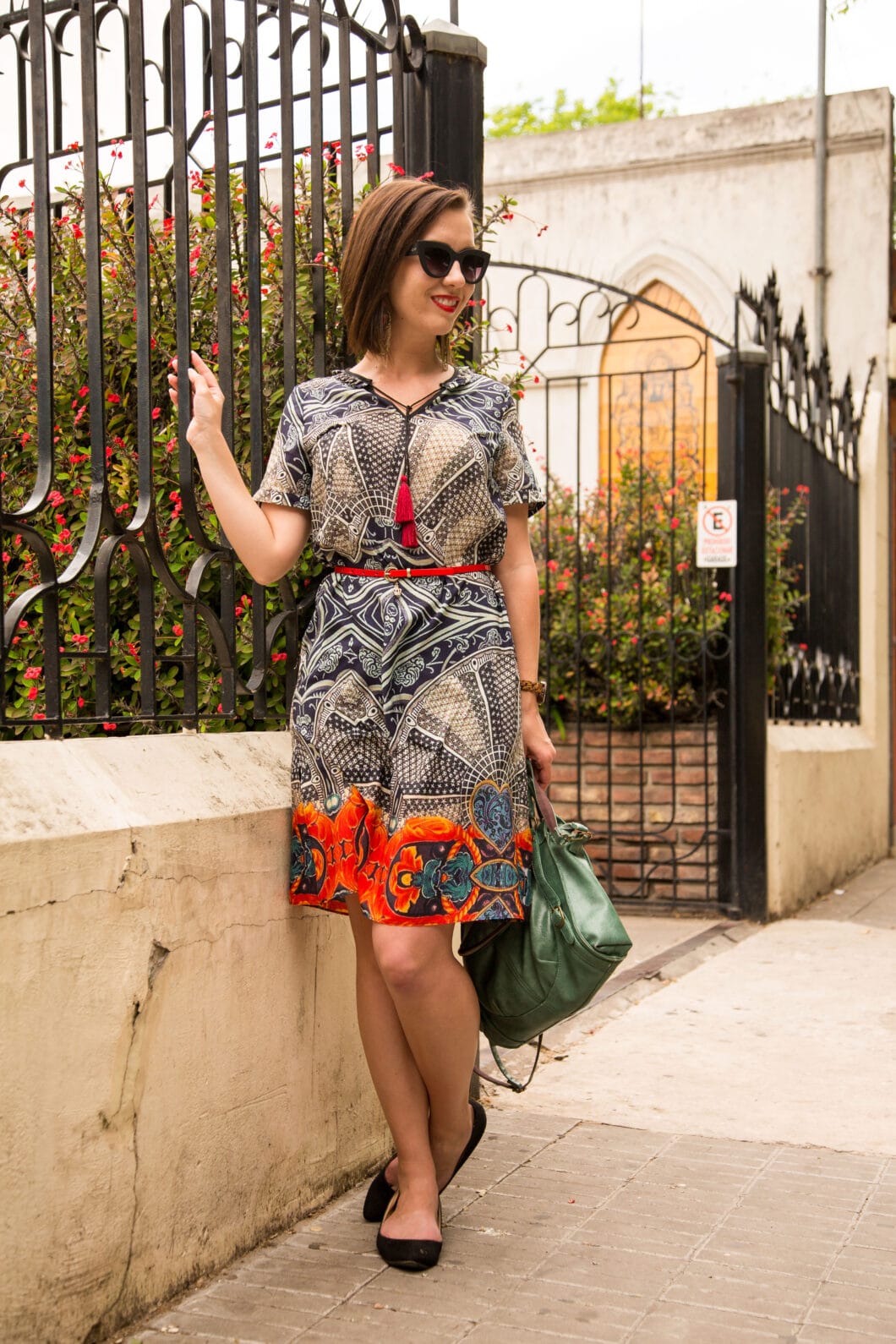 Click to shop:

Florals, stripes and gingham are usually the first prints to come to mind when I want to add a little pizzaz to an outfit. However, geometric prints are a relatively new venture for me!
Geometric prints are actually pretty easy to style as well. The key is to keep your accessories and shoes on the neutral side, and not too loud. Geometric prints tend to speak loudly enough on their own.
My go-to in this case is always my black, Chinese Laundry wedges. They go with just about everything and are so easy to walk in. Unfortunately, they are getting a bit worn down after all the miles I've put on them! I'm going to have to invest in a new pair soon. (If you have any suggestions on where to find comfy wedges – I'm all ears in the comments section. Otherwise, I'll probably be ordering another pair of Chinese Laundry wedges, haha.)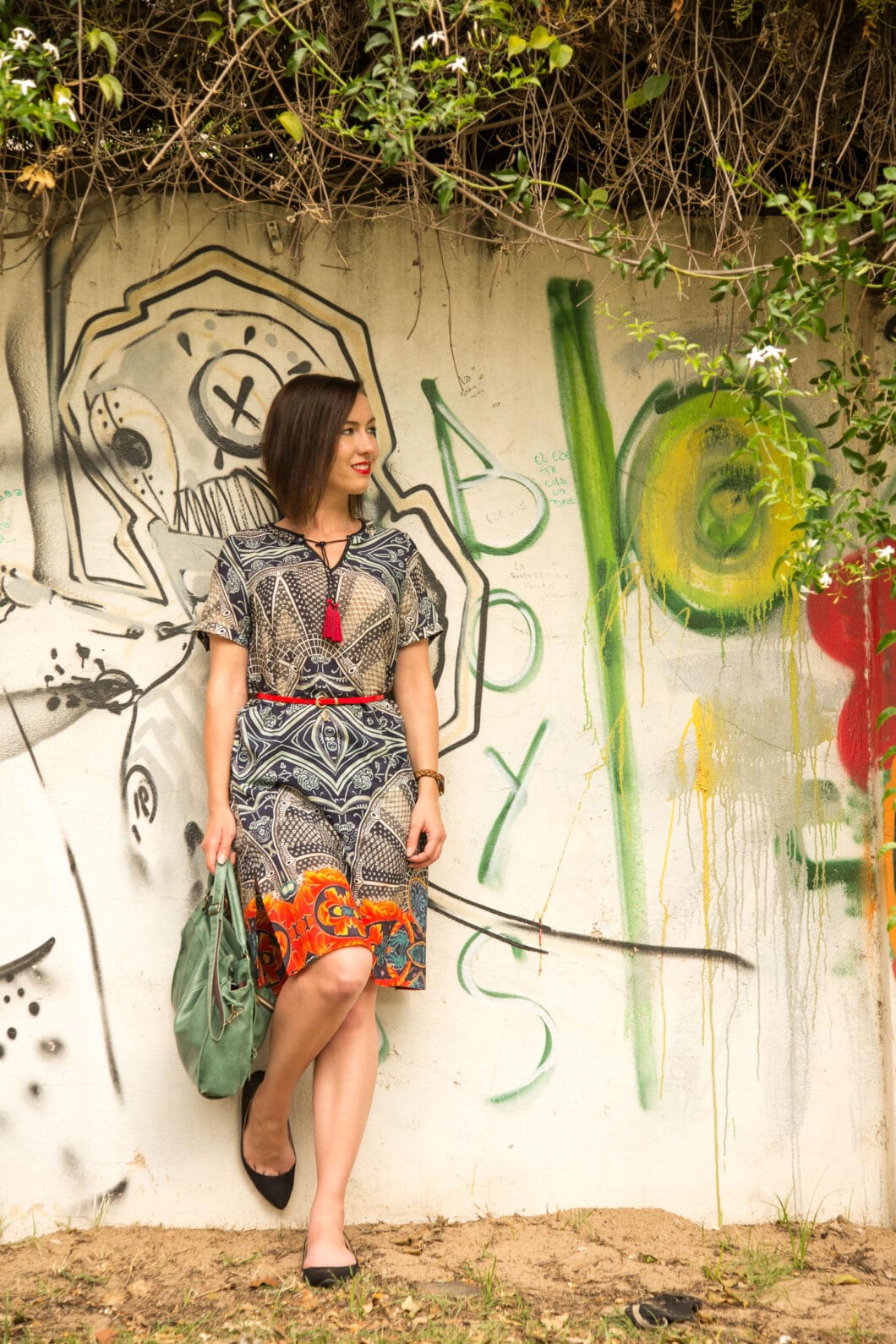 This geometric print dress is another one from my friends over at VIPshop. As with the last one, it's unfortunately already sold out. (This site does flash sales, so things sell out in the blink of an eye sometimes. You gotta be quick!) I've linked to a few fun geometric print dresses below, though!
The ones below too, would be much easier to style with tights and a cardigan for cooler weather. This is because they are more fitted. The dress I am wearing is super loose-fitting. This is great for hot weather but harder to layer. I actually took this belt off another dress, just to give it a bit more shape. But it certainly was comfy to wear last weekend – the temps were in the 80s! Eek.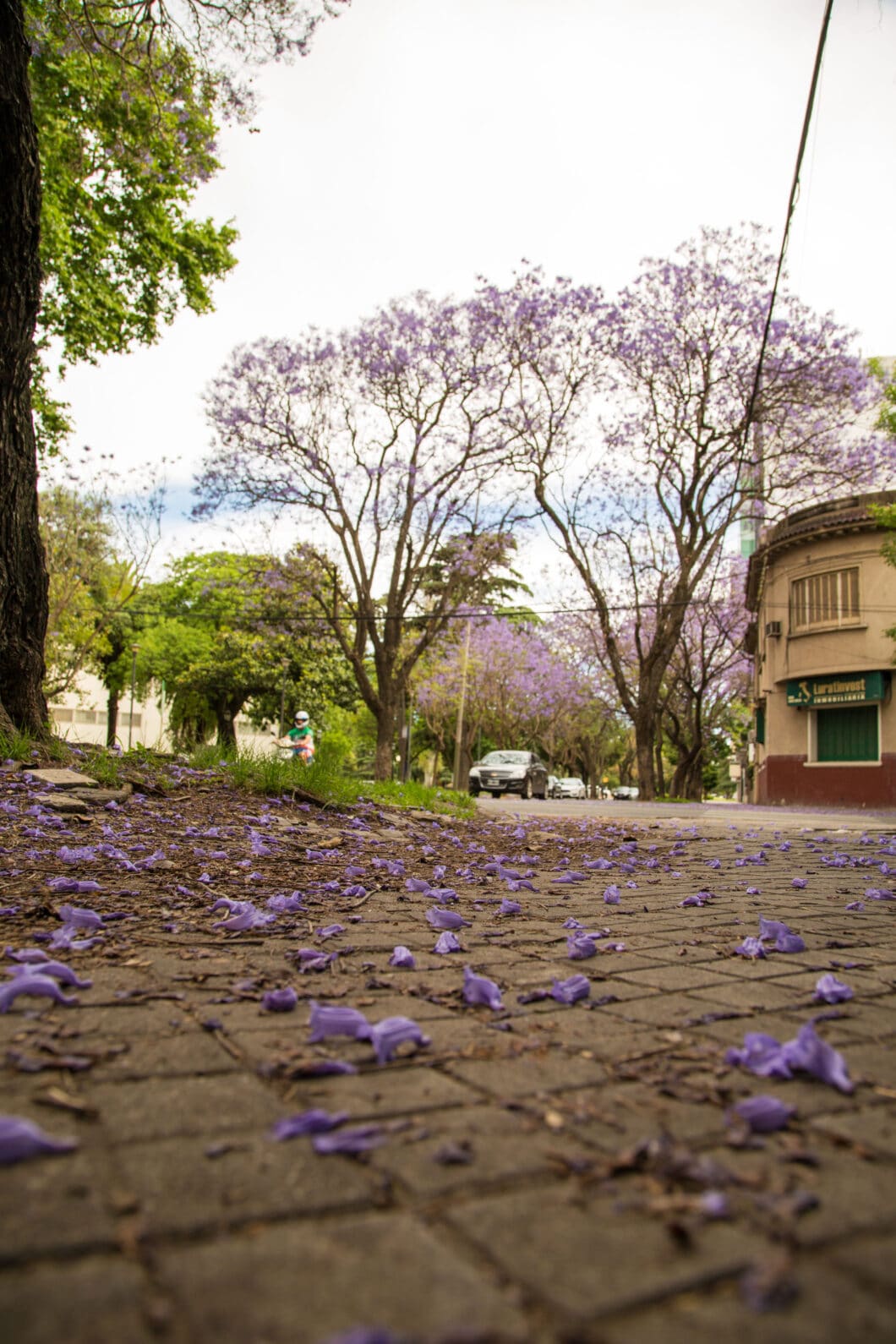 It's hard to get in the Christmas spirit with these warm temps and with all these pretty blooms! I am loving the purple trees that are flowering right now. I'll have to coordinate an outfit that matches them a little better this weekend. Haha!
What are some prints you've been having fun with lately? And seriously, if anyone has suggestions on where to find some nice black wedges, let me know in the comments! (So, I don't order almost the same wedges, again! Haha.)
*I am also very excited my postcard from Rainbow Mountain was selected to be published on Everyday Wanderer! Click here to see it.
Where to find it:
Dress: c/o* VIPshop (Sold out. Similar here, here and here)
Wedges: Chinese Laundry via ModCloth (Similar – size up with these!)
Bag: Old (Similar here)
Earrings: Gift from my mom (Similar here)
Sunnies: Quay
Watch: c/o* JORD
Disclosure: some of the links in this post are affiliate links. Meaning, if you click a link and make a purchase, Have Clothes, Will Travel gets a very small commission. Thank you for supporting the brands that make this blog possible!
*c/o = courtesy of, meaning the company gave me the product to be used on my blog, and I did not pay for it. All opinions are my own, and I am not being compensated for a positive review.