Wai-O-Tapu Thermal Wonderland: "New Zealand's Most Colorful Volcanic Area"
With names such as "Champagne Pool," "Devil's Bath" and "Artist's Palette"…you know the sights in Wai-O-Tapu are going to be anything but boring. Wai-O-Tapu is an active geothermal area about a half hour away from Rotorua, New Zealand. It has rightfully been dubbed "New Zealand's most colorful volcanic area." And it is, in my opinion, the best spot to see geothermal activity in that area.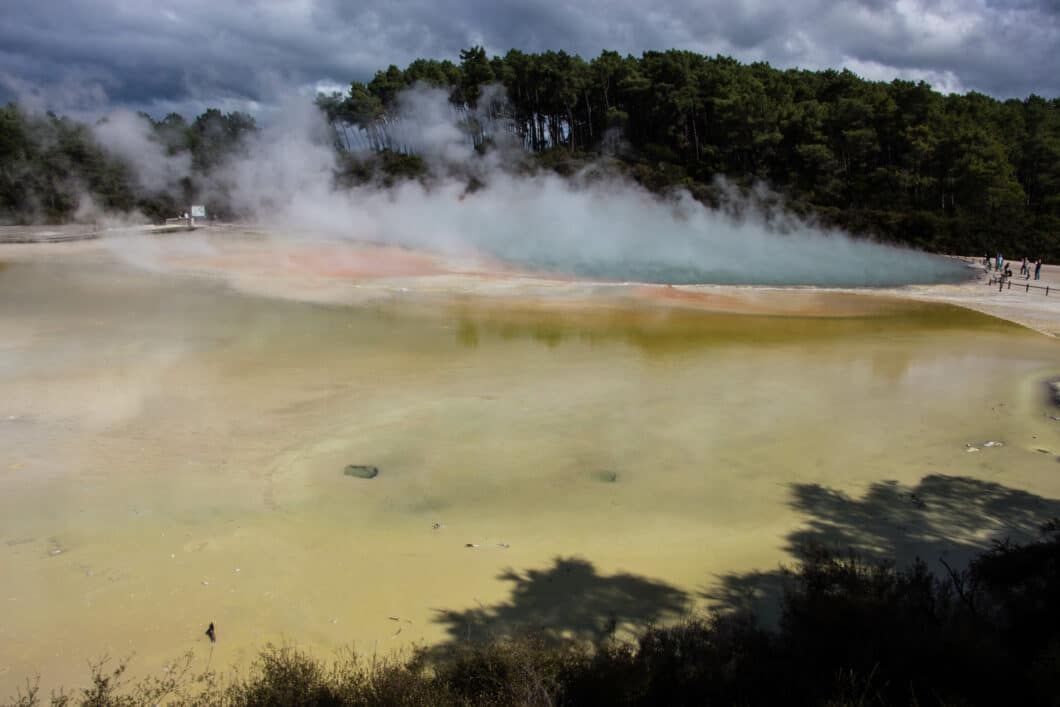 What you'll see:
I was blown away by the sights in Wai-O-Tapu! It has everything from boiling mud baths, to green pools (made green by sulfur) and steaming waterfalls. There are so many bizarrely beautiful things in Wai-O-Tapu, it's hard to believe they're even real.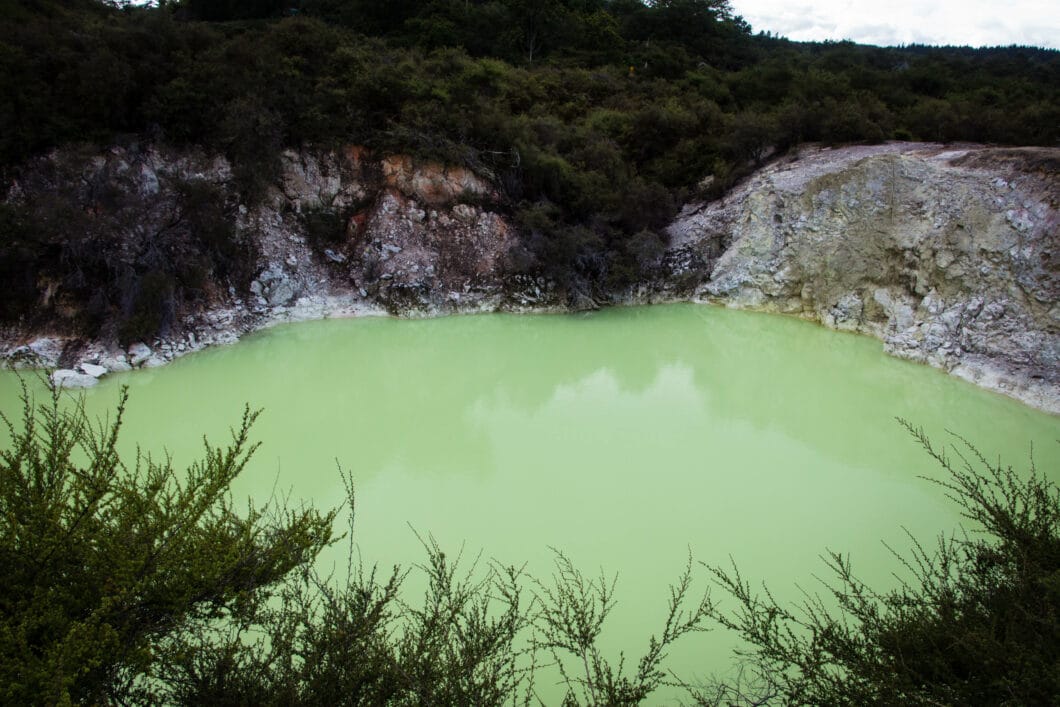 And at 10:15 a.m. every day, Lady Knox Geyser erupts 10-20 metres. We had gone in the afternoon, though, and did not see the eruption. However, this had its perks as well, because there were far fewer people there in the afternoon.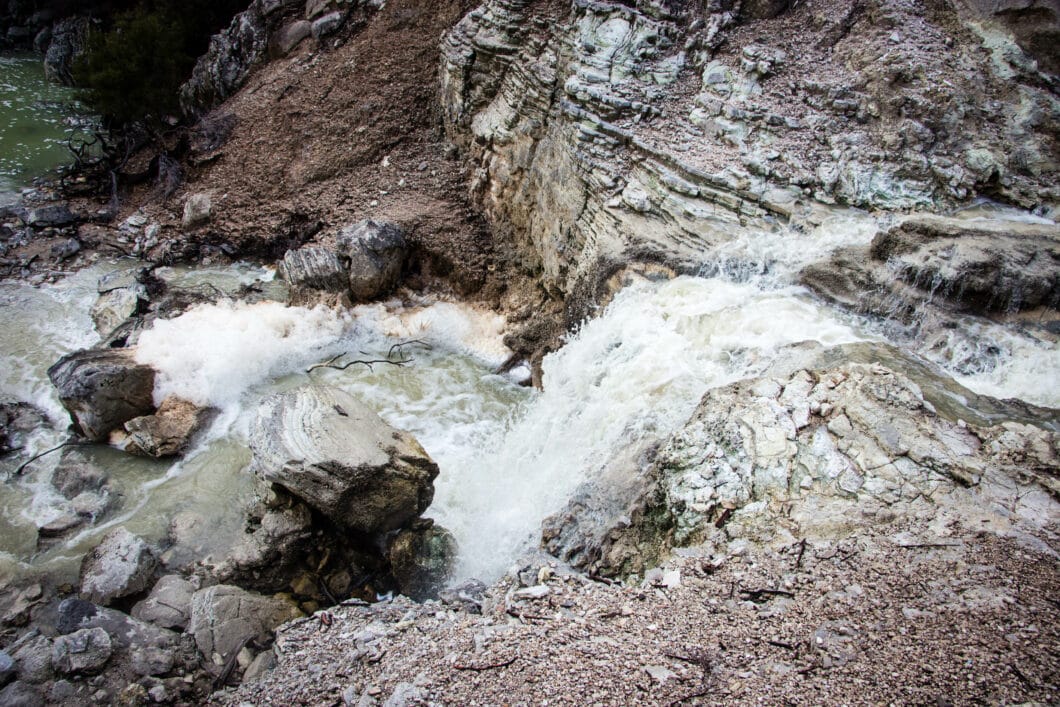 How to get there from Rotorua:
There are a couple different ways to get to Wai-O-Tapu from Rotorua. It's a very easy drive if you have access to a car. Another option is to take a full or half day tour (pick up from your hotel/hostel included) or to take a bus from Rotorua's visitor center "i-Site." We had originally booked a tour of it, but it was canceled due to bad weather. So, we went back at a later date using the bus from the "i-Site." It was a very easy and convenient way to get there!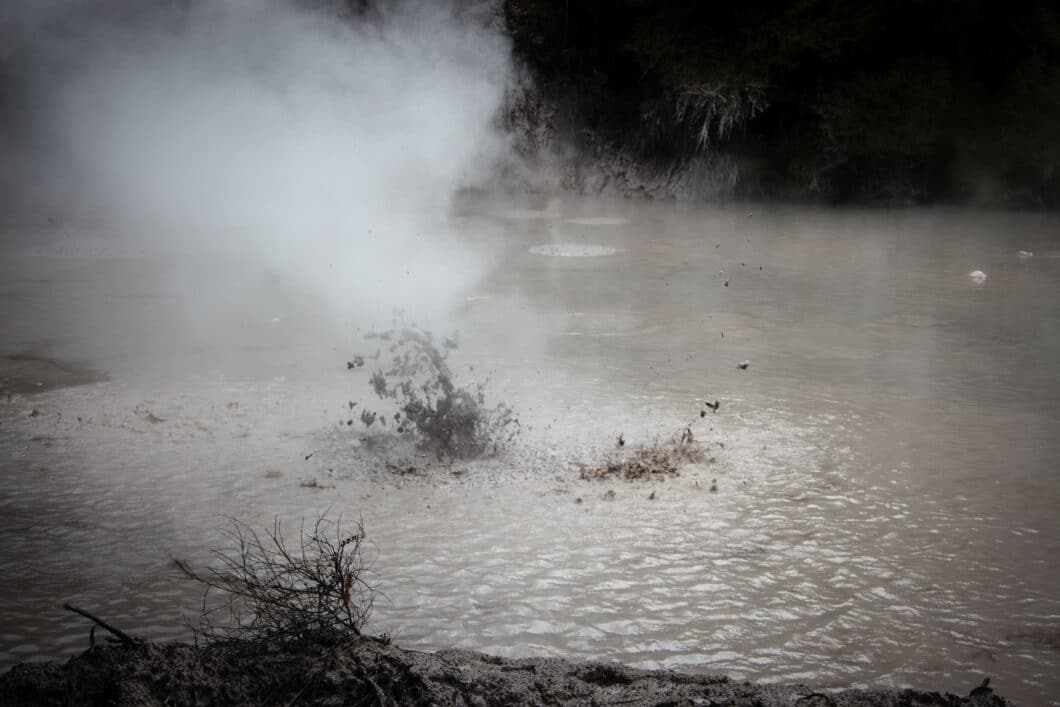 How long you should stay:
My husband and I spent about 2 hours walking through Wai-O-Tapu, and we were moving at a pretty brisk pace (so, we could catch the bus back). If you are able to go at your leisure, I would plan for around 3 hours (especially if you like to take photos, as there are many opportunities). Also, wear comfy shoes, and stuff you don't mind getting a little dirty.
It is smelly!
Also, I realize I forgot to mention that Rotorua, and all the area around it, smell very similar to a rotten egg…because of all the sulfur. So, just be prepared for that too, haha.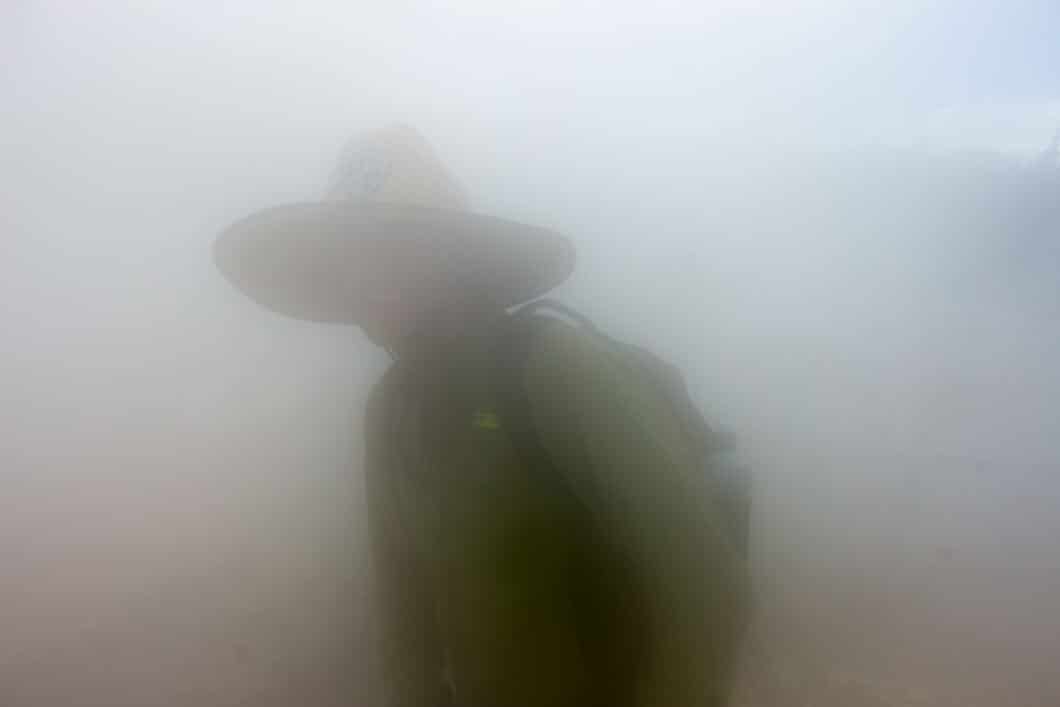 The steam can get a little crazy too if the wind is blowing just right! I snapped a photo, above, to show that a bit better!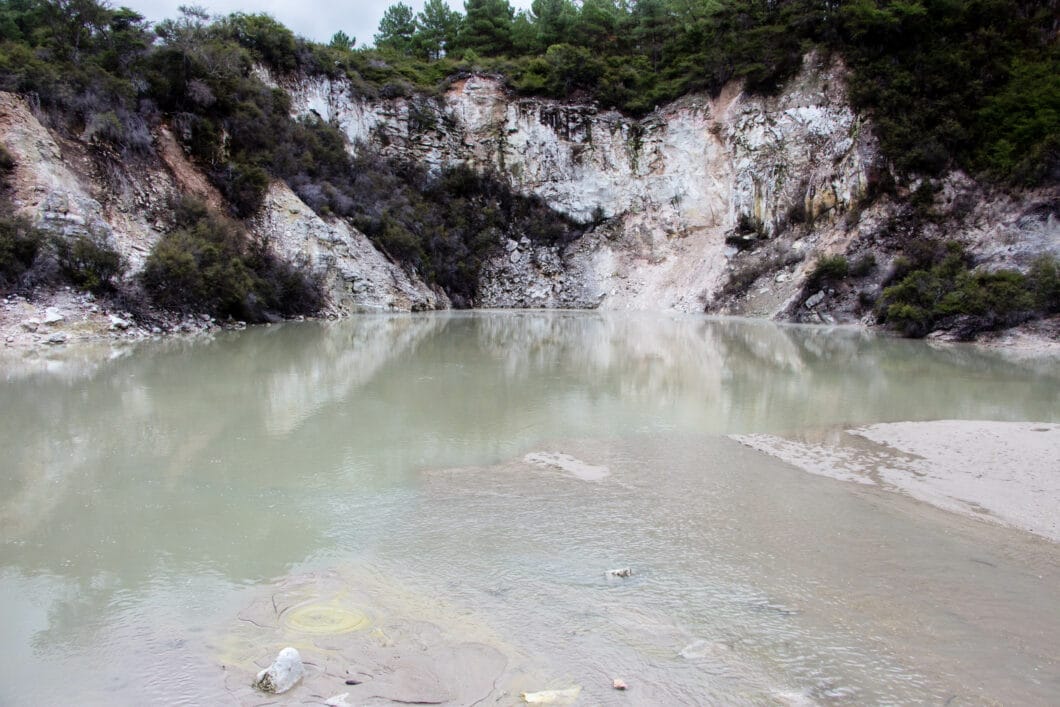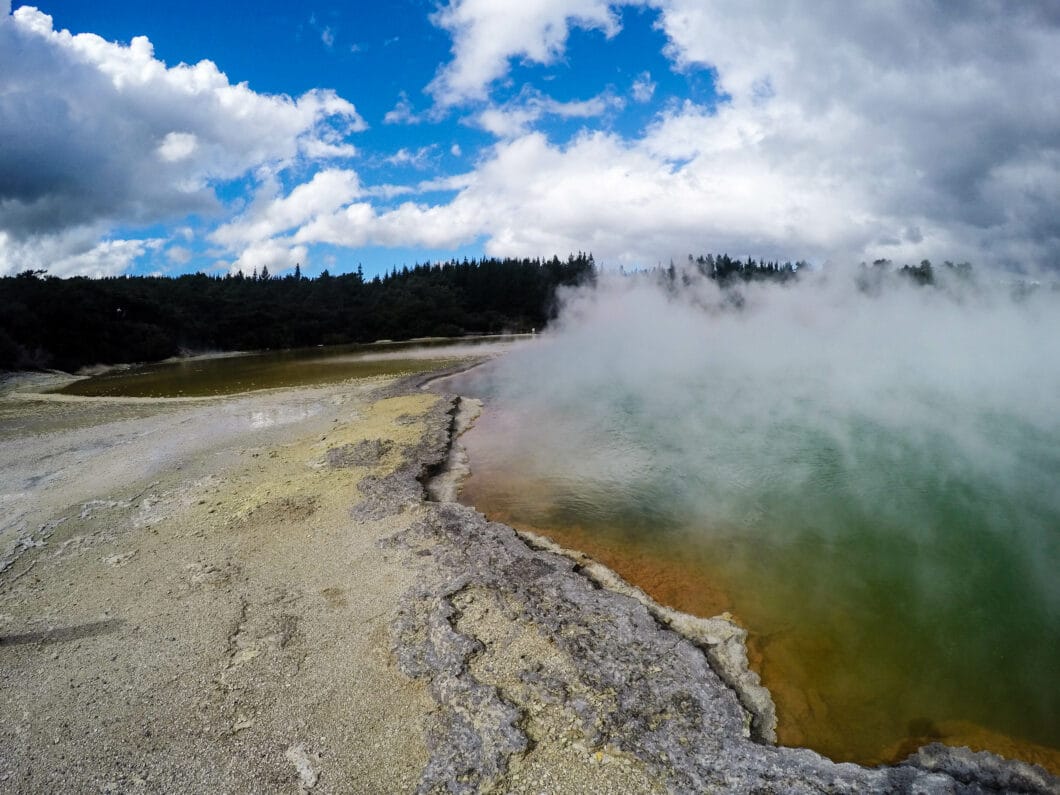 Is it worth a visit?
Absolutely! This was amazing to see in person! And I know I had mentioned in a previous post how there is geothermal activity to see right in the city of Rotorua. However, Wai-O-Tapu is much more impressive, in my opinion. The colors and the diversity of things you see in a small area is really spectacular.
Check out even more photos in the gallery below.
What do you think of Wai-O-Tapu? Is it something you would be interested in seeing? Let me know in the comments!
Disclosure: some of the links in this post are affiliate links. Meaning, if you click a link and make a purchase, Have Clothes, Will Travel gets a very small commission. Thank you for supporting the brands that make this blog possible!