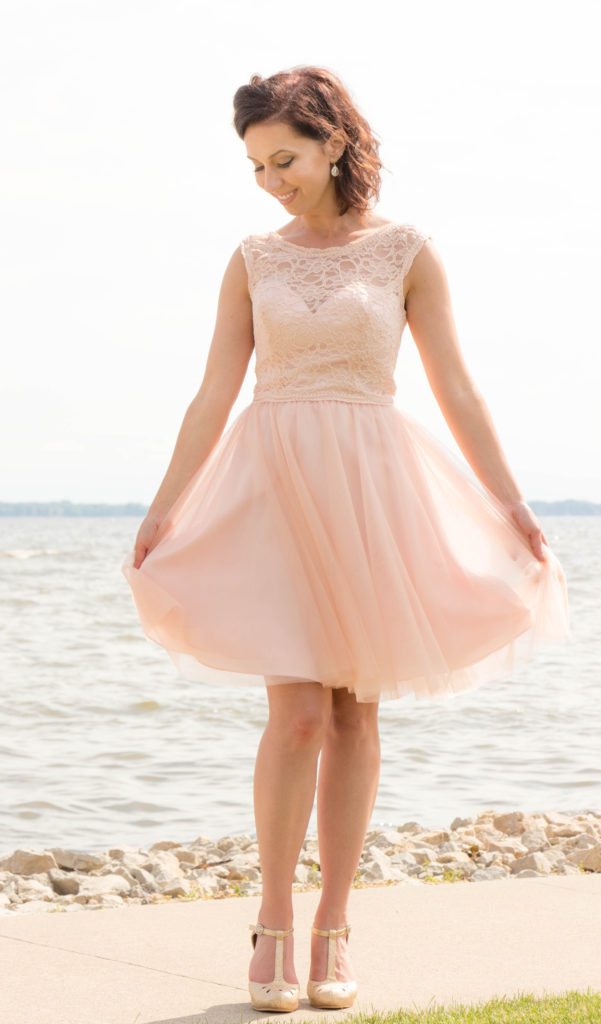 Shop the look:

I had the honor of standing up in my lovely cousin, Mandie's wedding just before we left for Japan! It was such a beautiful ceremony. And it's funny, the local weather had predicted a 90 percent chance of rain for her big day…but as you can see from the photos, they couldn't have asked for better weather!
Mandie is a lover of tulle and sparkly shoes…it's like we're related or something. Haha. So, our bridesmaid dresses were right up my alley, and I honestly will be using this bridesmaid dress again. So, I felt it was worth a little mini outfit post, and I really wanted to show off some photos from this gorgeous ceremony. 🙂 (Also, FYI, my shoes from ModCloth were super cute, but they are not meant for standing/walking in for more than 4 hours!)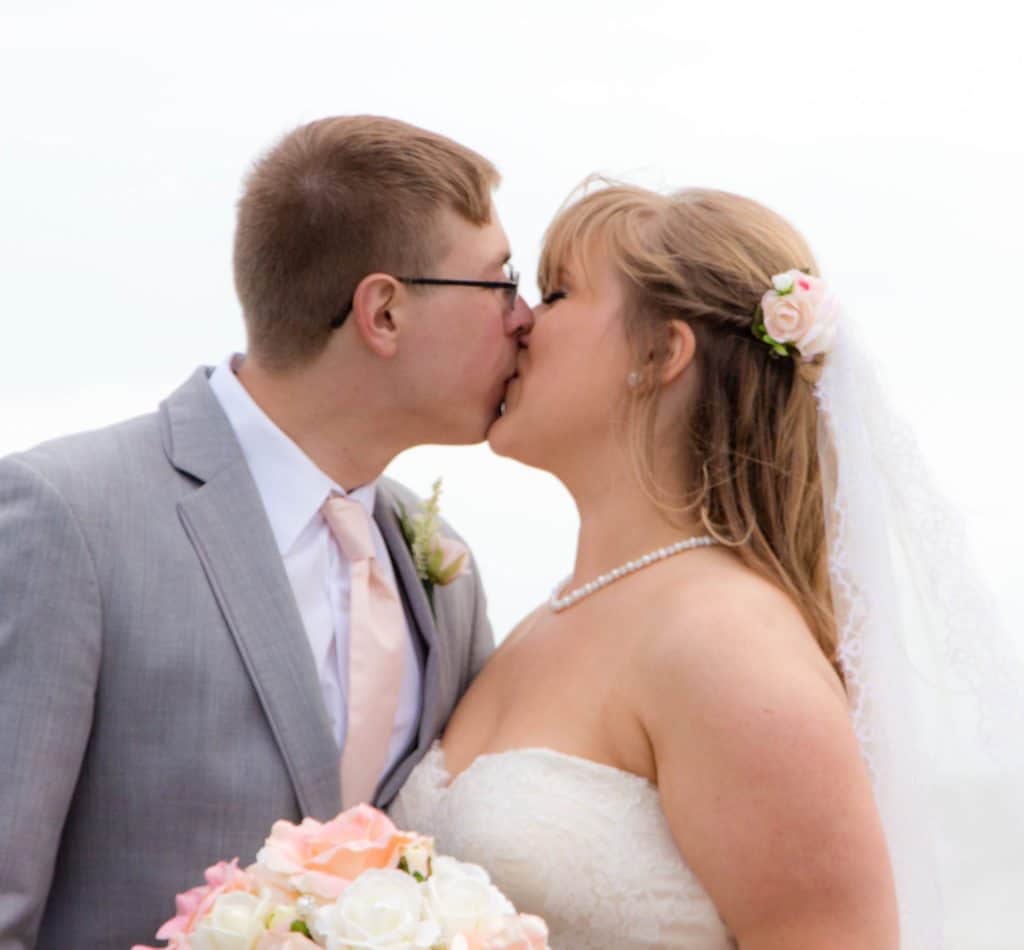 There's the beautiful bride and her (now) husband, Jeremiah! And check out a few full-length photos of her dress, below! (Sorry, these aren't the best angles, I was trying to stay out of the real photographers way!)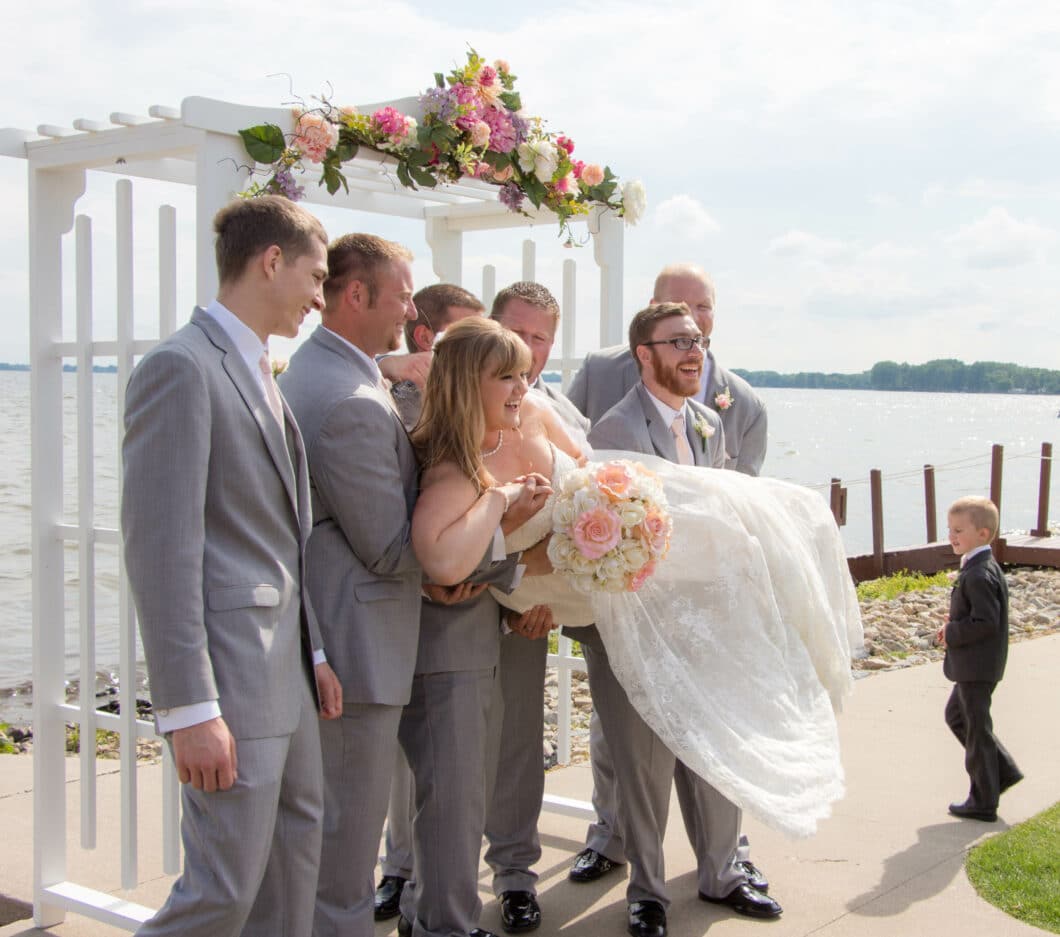 Mandie actually made the bouquets that she and the bridesmaids used – how awesome is that? Another fun fact, the ladies who did our makeup were Featured Fashionista, Brittney, & her lovely friend Jenna! It's a small world! 🙂
And the photos below are of some of the cute bridesmaids I took quickly before we had to get our photos taken by a professional. 😉 Look how gorgeous they all are!
Sorry, I did miss the maid of honor! She was inside I think when I snapped these.
The photo gallery below is also a random assortment of pics from that afternoon. As you can tell, we weren't a very serious bunch! Haha. (You can also click on the photos for descriptions of what's going on.)
Has anyone else stood up in any weddings recently? Let me know in the comments!
Where to find it:
Bridesmaid dresses: Similar here & here
Gold heels: ModCloth
Lipstick: Maybelline ColorSensational Lip Color in Nearly There 205
🙂 Mandie's dress: Elaine's Bridal
*c/o = courtesy of, meaning the company gave me the product to be used on my blog, and I did not pay for it. All opinions are my own, and I am not being compensated for a positive review.