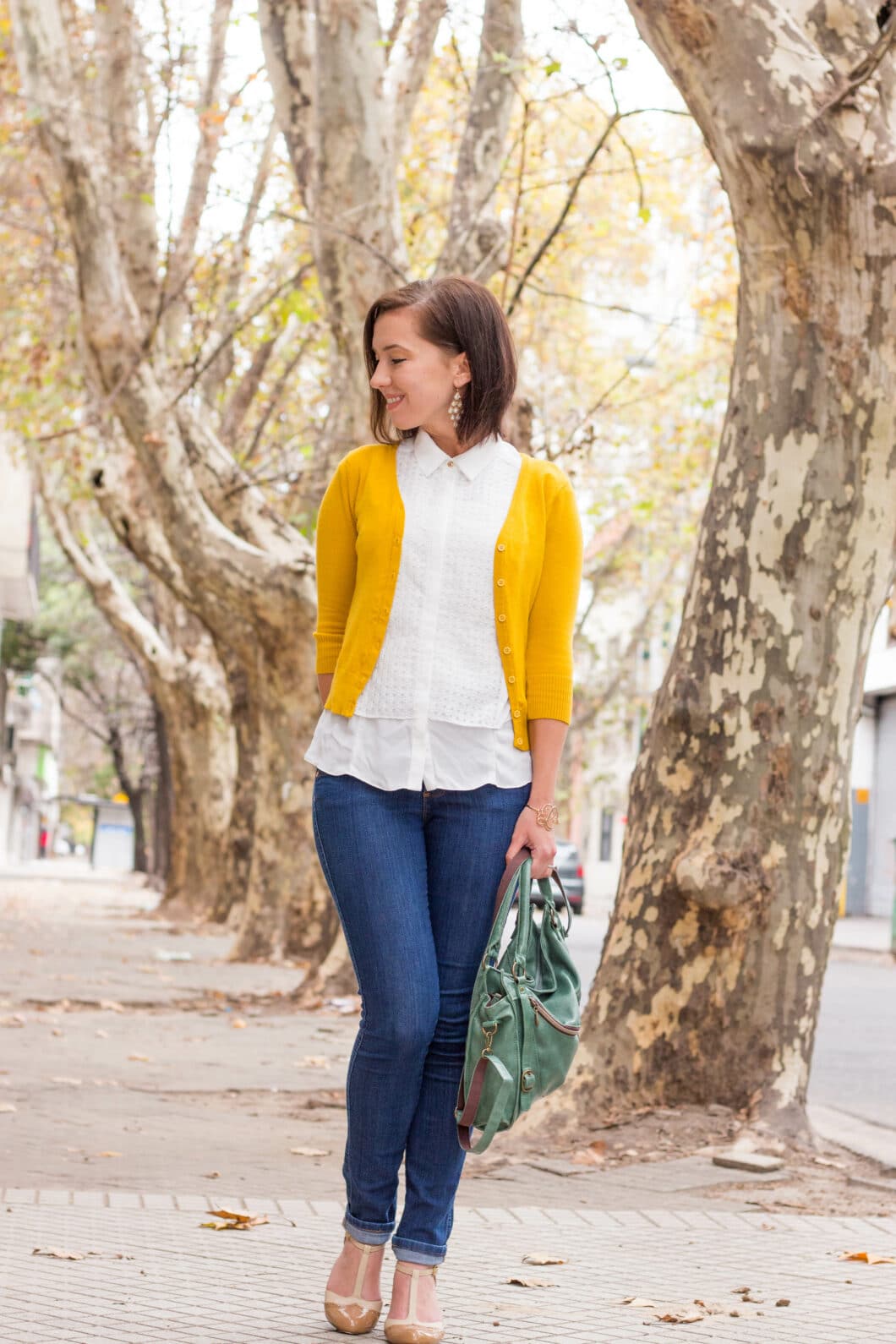 Yay for Friday! In all honesty, I will probably be re-wearing this outfit again tonight when I go out to dinner. Not only do I like it for the weekend, but I'm running quite low on clothing at the moment, haha. I've been living out of one suitcase and my carry on since the end of March! Which means there's been a lot of re-wearing of outfits going on, and having to get creative with mixing and matching my clothing. (And laundry can be a bit tricky, as I have to take it to service here…and never really know when I'll get it back. There are no laundromats in Rosario!)
However, our other 3 suitcases (+ coffee maker, YAY), are supposed to arrive this weekend! So, I'll be able to add some more variety to my daily wear and outfit posts again. I'm very excited!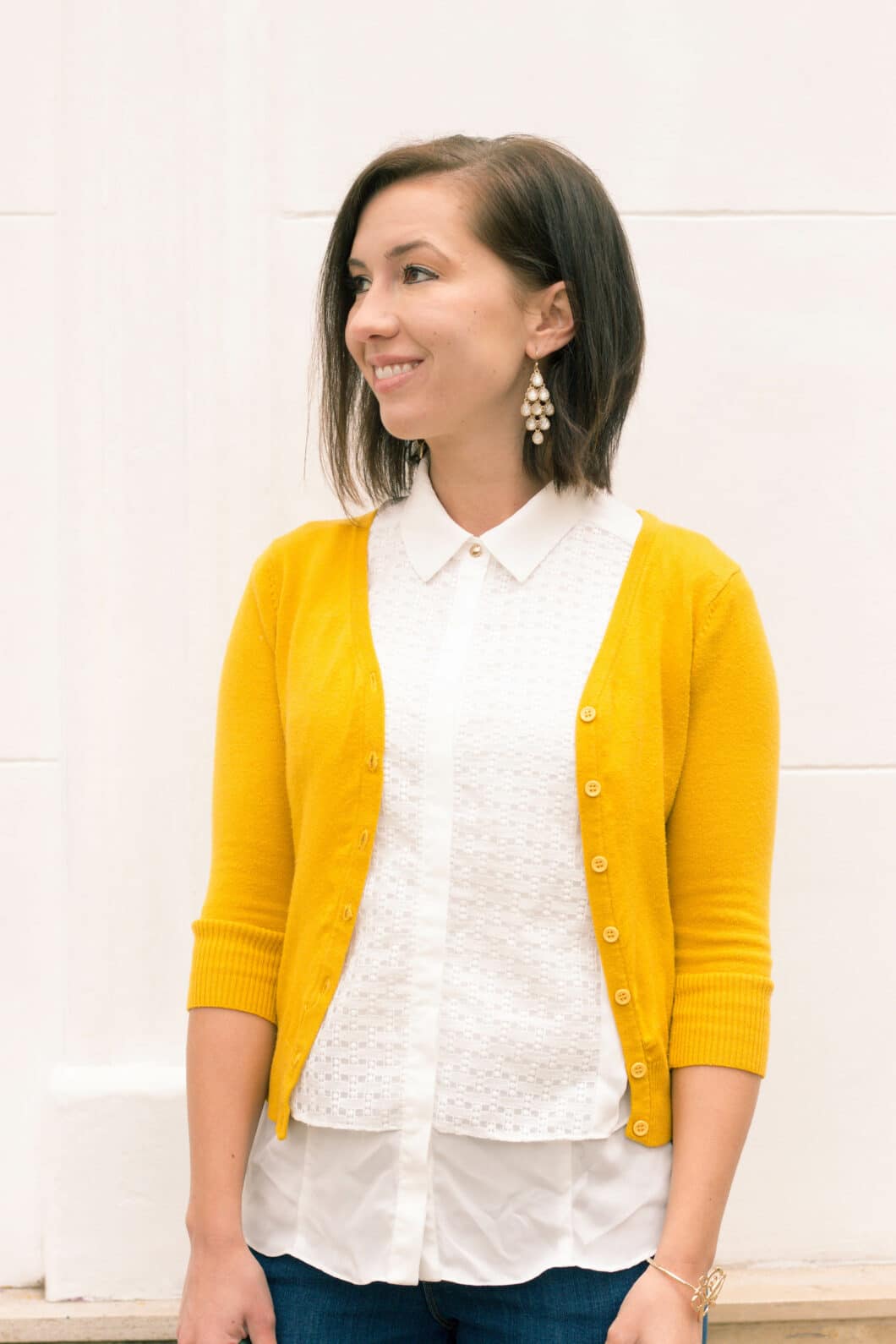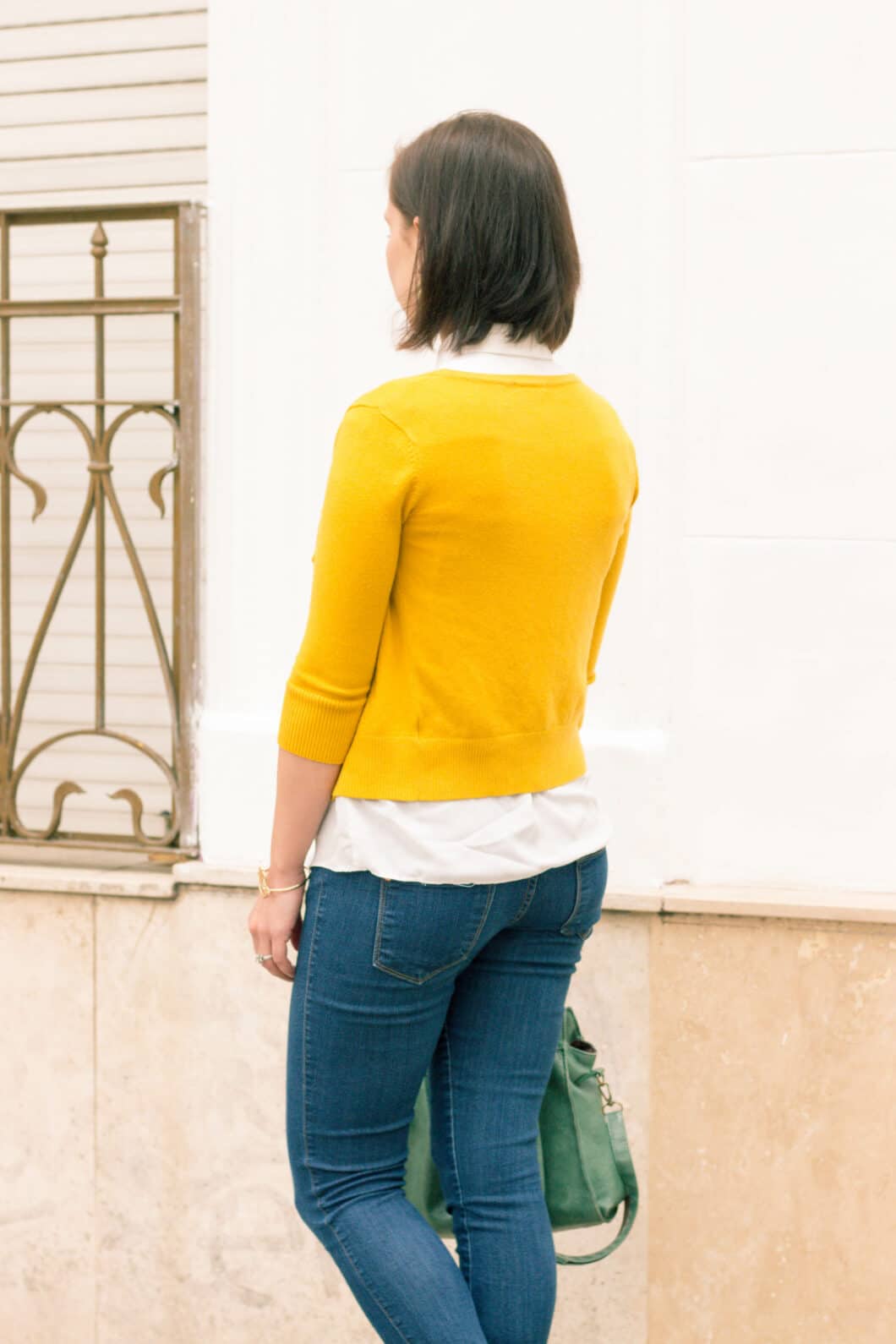 I was also excited to add this sleeveless VIPMe top to my wardrobe the last time I was home. Not only because I'm low on clothing at the moment, but I don't really own all that many tops in general. I always go right for dresses and skirts when I'm ordering clothing, and completely forget about tops! But I need to get more versatile white tops like this one. The bottom of this top is interesting and I also love the collar. It would be great for summer too tucked into a skirt or pair of shorts. (Also, if you order from VIPMe be sure to use code Lindsey595 to get $5 off on orders over $50.)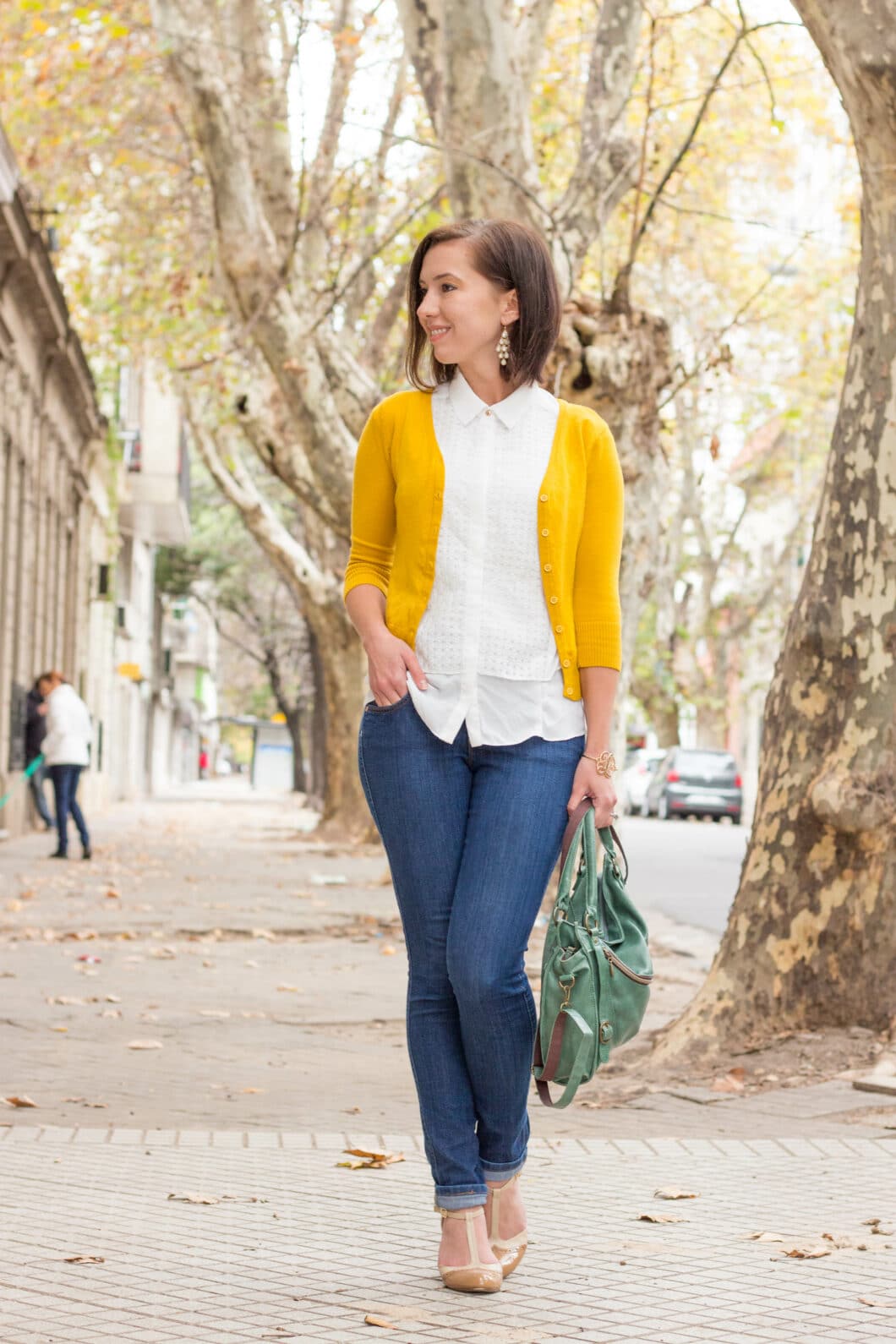 Jeans have also been a big part of my wardrobe lately. I swear I do own other jeans, but I really love these high-waisted ones. I've even dedicated an entire post to them, here.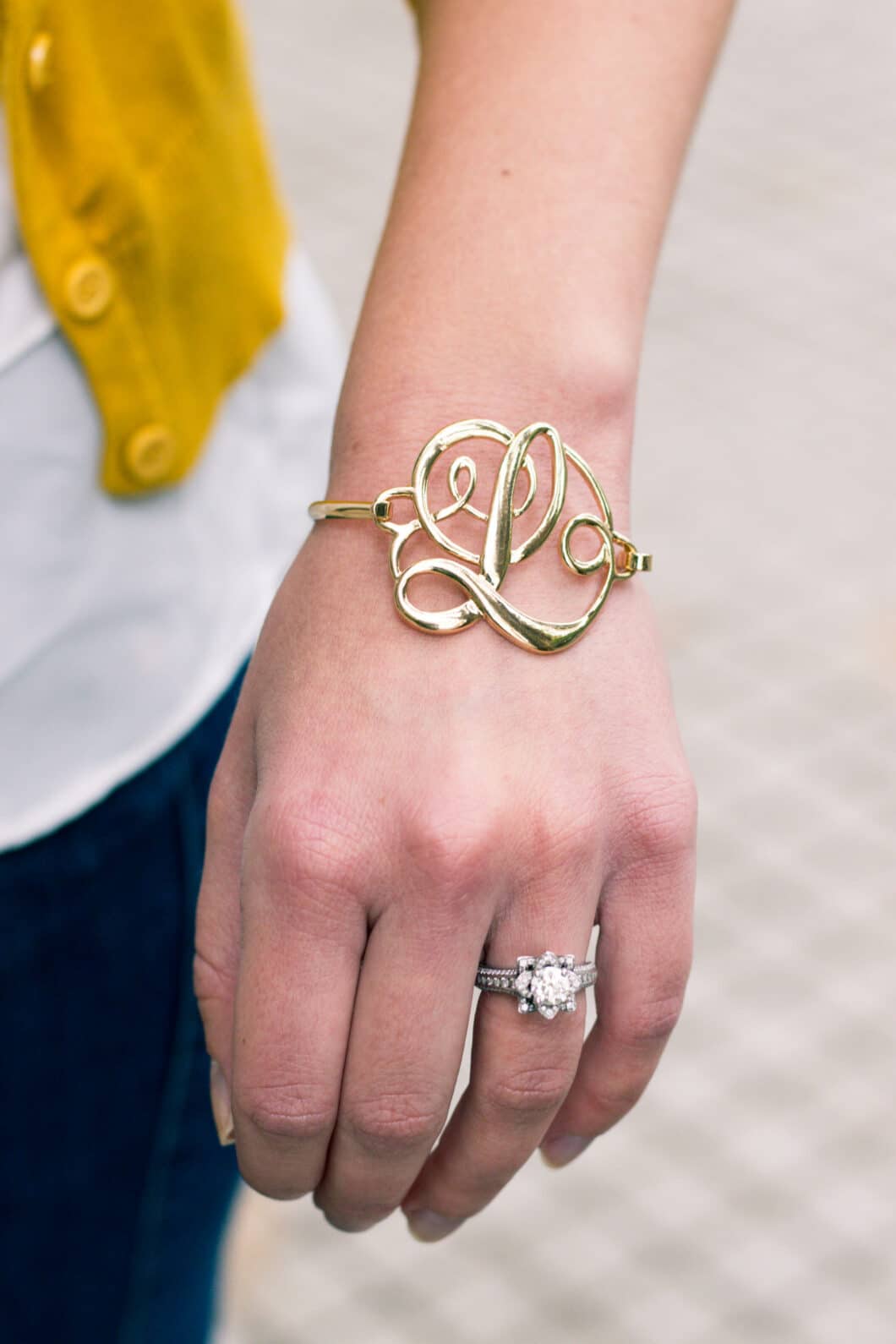 How fun is this bracelet with an "L" on it?! My mom had surprised me with it for Christmas and I really love it! I kept forgetting to photograph it when I was wearing it, though. So, it has finally made its debut on the blog. It was funny too, while my husband was snapping this photo he asked if I really wanted to be photographing my hands right now. That's because they were starting to turn purple because I was so cold! The worst part is, it really wasn't that cold of a day…I've just lost my tolerance for cold weather, despite originating from Wisconsin. I guess a full year of summer is all it takes to become a big wuss about cold temps! (It was summer in Japan while we lived there + summer in Australia…and now we're finally getting fall!)
But, oh well, as much as I complain about the cold, I am really enjoying having some variety in the seasons!
Do you like having some variety in the seasons? Or do you just enjoy one in particular? And are you like me and always going for the dresses and skirts when you're shopping? Or what is your go-to item you're drawn to while shopping? Let me know in the comments!
*Don't forget! I'm holding a $40 gift card giveaway with JustFashionNow! You can still enter by clicking here.
Where to find it:
Top: c/o* VIPMe
Bracelet: Gift from my mom 🙂 (Similar here)
Cardigan: ModCloth
Jeans: Judy Blue
Heels: ModCloth
Purse: Old (Similar here)
Earrings: Old (Similar here)
Or click to shop below:

Disclosure: some of the links in this post are affiliate links. Meaning, if you click a link and make a purchase, Have Clothes, Will Travel gets a very small commission. Thank you for supporting the brands that make this blog possible!
*c/o = courtesy of, meaning the company gave me the product to be used on my blog, and I did not pay for it. All opinions are my own, and I am not being compensated for a positive review.