Why I Hiked The Hito XXIV Trail in Tierra del Fuego (And Loved It!)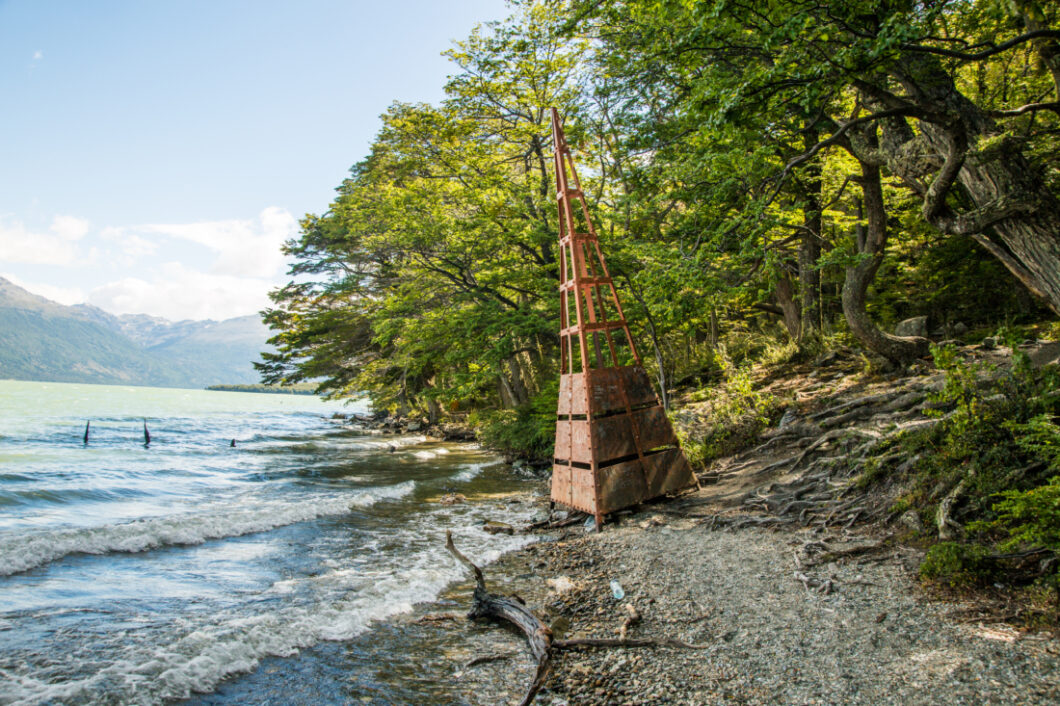 When it comes to hiking in Tierra del Fuego National Park, you have quite the variety of experiences to choose from. For our trip to Ushuaia, Argentina, we only had enough time to do a day hike. So, for this post, I'll only be talking about the different day hikes (but you can spend much more time/days hiking in Tierra del Fuego).
And when it comes to day hikes, Hito XXIV is one of the less popular hikes. This is because it doesn't offer the panoramic views boasted in some of the other hikes. But don't worry I'll explain my reasoning for using my one day to hike it! But let's first look at the different options you have for day hikes in Tierra del Fuego, and how to get there.
Day Hikes in Tierra del Fuego
*Pampa Alta Trail (4.9 km) — This is one of the easier hikes, with views of the Beagle Channel.
*Costera Trail (8 km) — A hike along the coast.
*Hito XXIV (7 km) –- This one takes you to the international border with Chile.
*Cerro Guanaco Trail (8 km) –- The hardest/steepest day hike. But has a lookout point at the end.
**These trails are incredibly well-marked, and there is no need for a guide. I did NOT use a guide for this hike.
***To get to the national park from Ushuaia, you can take a taxi. However, it's more cost-effective (and just as easy) to go to the shuttle terminal. It's near the tourist dock (next to the gas station). If you're not sure where it is, you can ask any of the tourist information booths, and they'll point you in the right direction. There are tons of shuttle services operating out of here, but all of the tickets are the same price. So, don't worry! Walk up, buy your ticket, and get on the bus with the matching name to your ticket.
*The toursit information center will have the most up-to-date times and stops for the shuttles.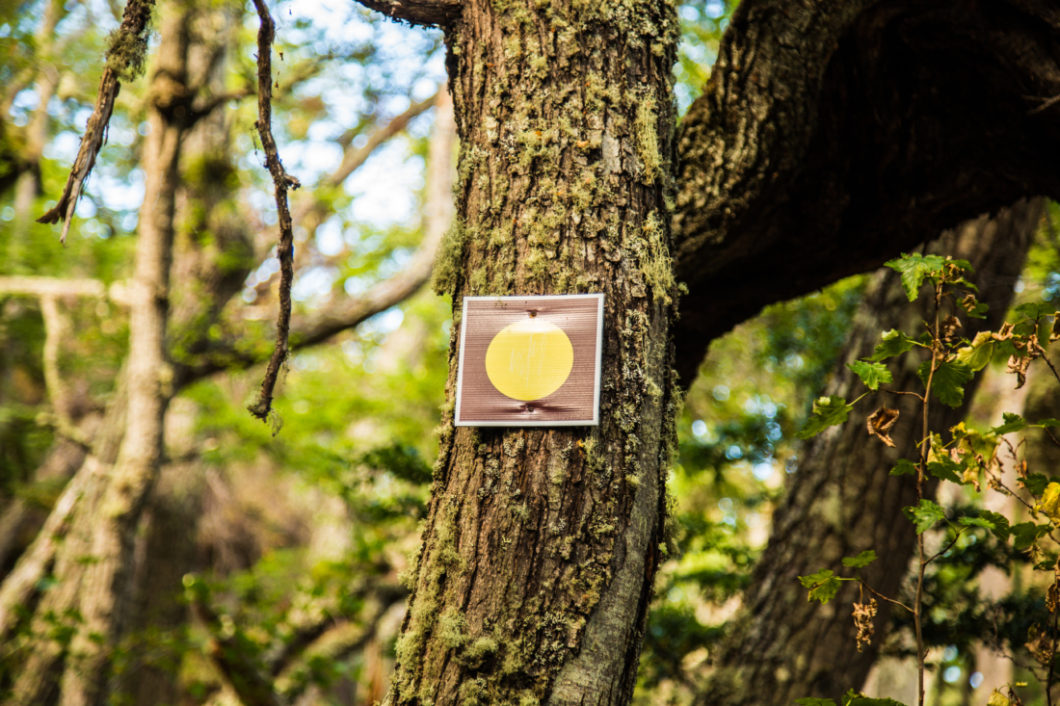 Why Pick Hito XXIV?
*We were pretty worn out and tired by this point in our trip, and weren't up for doing anything too crazy.
*Although it's one of the most popular hikes, I had heard from my friends that the Cerro Guanaco Trail was very difficult and not worth it for the views it offered. (And there are hardly any views if it's cloudy.) Being that we were tired and the morning we left it was cloudy, we decided against this one.
*I didn't feel the need to hike to see views of the Beagle Channel on the Pampa Alta Trail, as we were going to be sailing The Beagle Channel to an island (with views of it) the next day.
*Costera Trail offered views of the coast, but Hito XXIV also had nice views of the water…and Hito XXIV takes you to the Chilean border…which was a big selling point for me! (We weren't going to Chile for this trip!)
*Hito XXIV was not all that popular, which meant there were only a handful of other people hiking it. It was great! We left on the first shuttle of the morning, and we didn't see anyone else until we made our way back to the shuttle pick up.
*Hito XXIV trail starts and ends (it's an out and back hike) at a nice little visitor center where you can get lunch and snacks. It was nice to end our day with hot chocolate and treats while we waited for our bus.
So, in a nutshell, we wanted an easy hike that had an international border at the end and no people anywhere to be found! Oh, and hot chocolate and cheesecake while we waited for our bus, haha.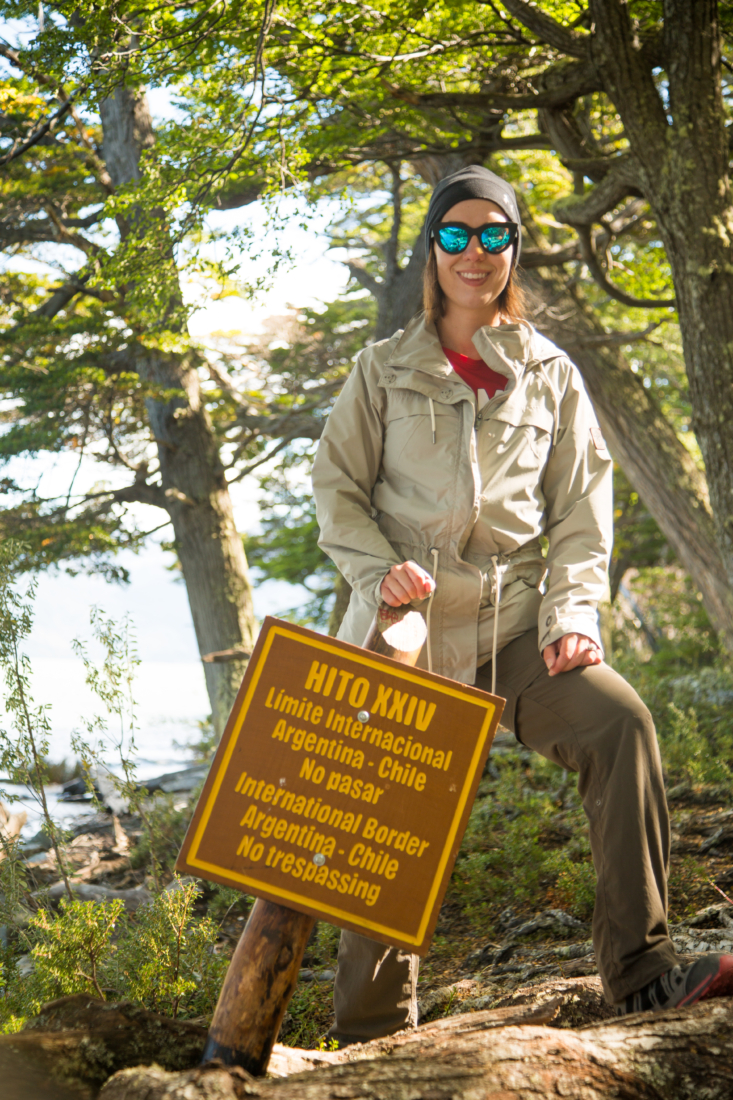 Did We Like It?
Yes! My husband and I both loved our hike. It only took a few hours to do, and we packed ourselves a lunch and sat on the international border of Chile and Argentina while we ate it. I thought that was pretty cool!
We also weren't able to make it to Chile while we were in South America, so this was our chance to "cross the border." Haha. You can see me being oh so rebellious in the video, below. (Sorry the only video I had was from my Instastories, so it's poor quality.)
I loved the sound of the waves as we hiked as well. The water was so blue too! I, personally, thought the views were beautiful…even though they weren't panoramic.
And again, everything was well-marked and the trails were well-worn. So, you weren't going to get lost even if you tried!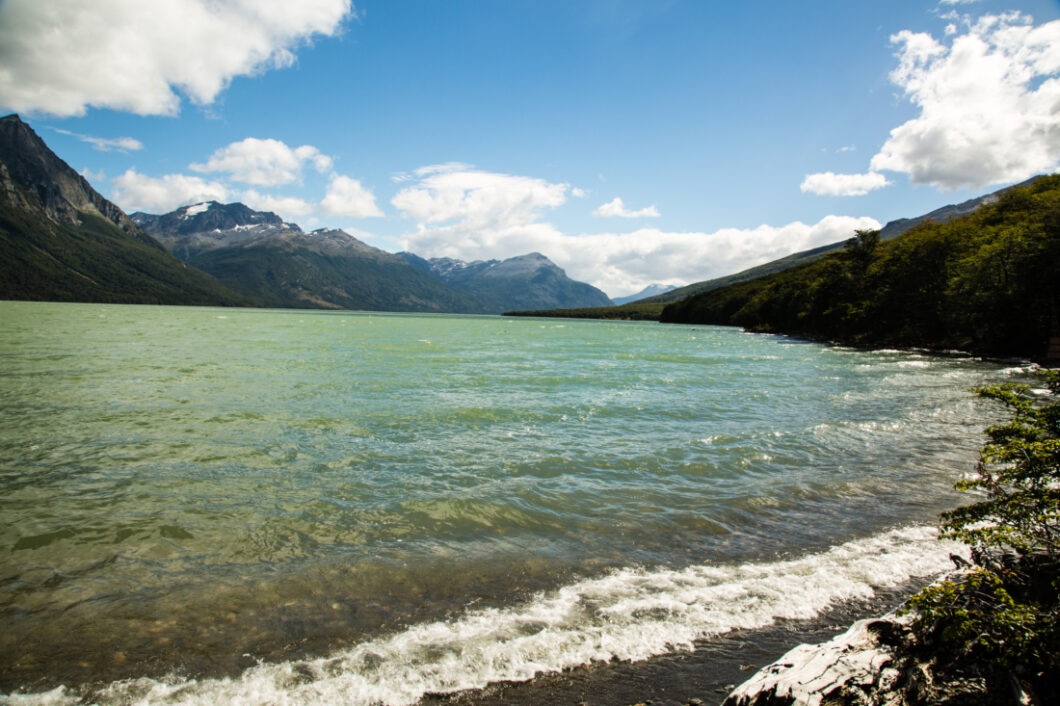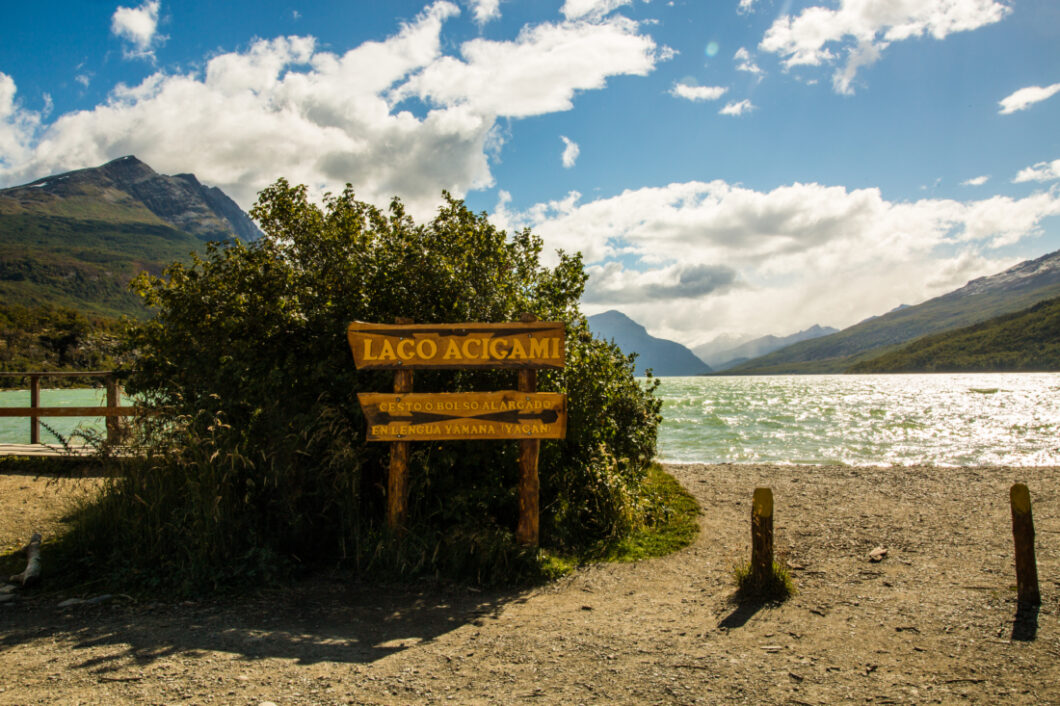 I'd be happy to answer any questions anyone has about this hike in the comments section! I'm sure there's something I forgot to mention, and I know there weren't many posts about this trail when I was Googling around. So, feel free to ask away!
*Click here to see the rest of my travel posts about Argentina!
Travel Insurance
It's a good idea, no matter where your adventure takes you, to have travel insurance. You never know what might happen! Whether you get sick before your trip and can't go, or you become sick or injured while on your adventure – being covered with travel insurance is a must. Some credit card companies do provide this service (check with yours), or you can get a quote from companies such as RoamRight. To get a free quote, click here.
Visa Requirements
To check if your country requires a Visa for traveling to Argentina, click here.
Want to Learn Spanish Before Your Trip?
Knowing some basics in Spanish can be helpful for your time in Argentina. Try a free 3 day trial of Rosetta Stone (the best way to learn a foreign language) by clicking here.