Wisconsin-based Fashion Boutique – Eleanora Grace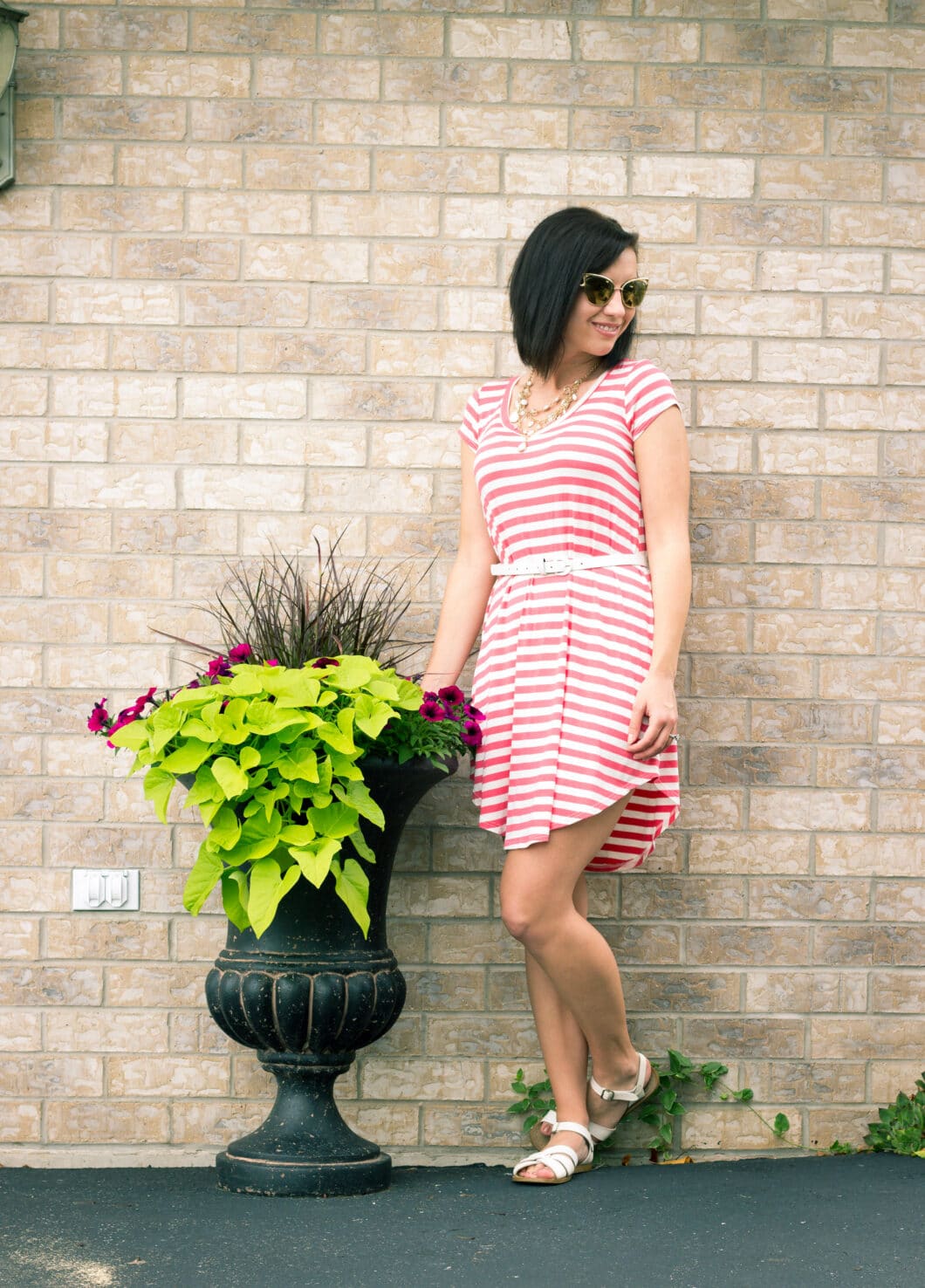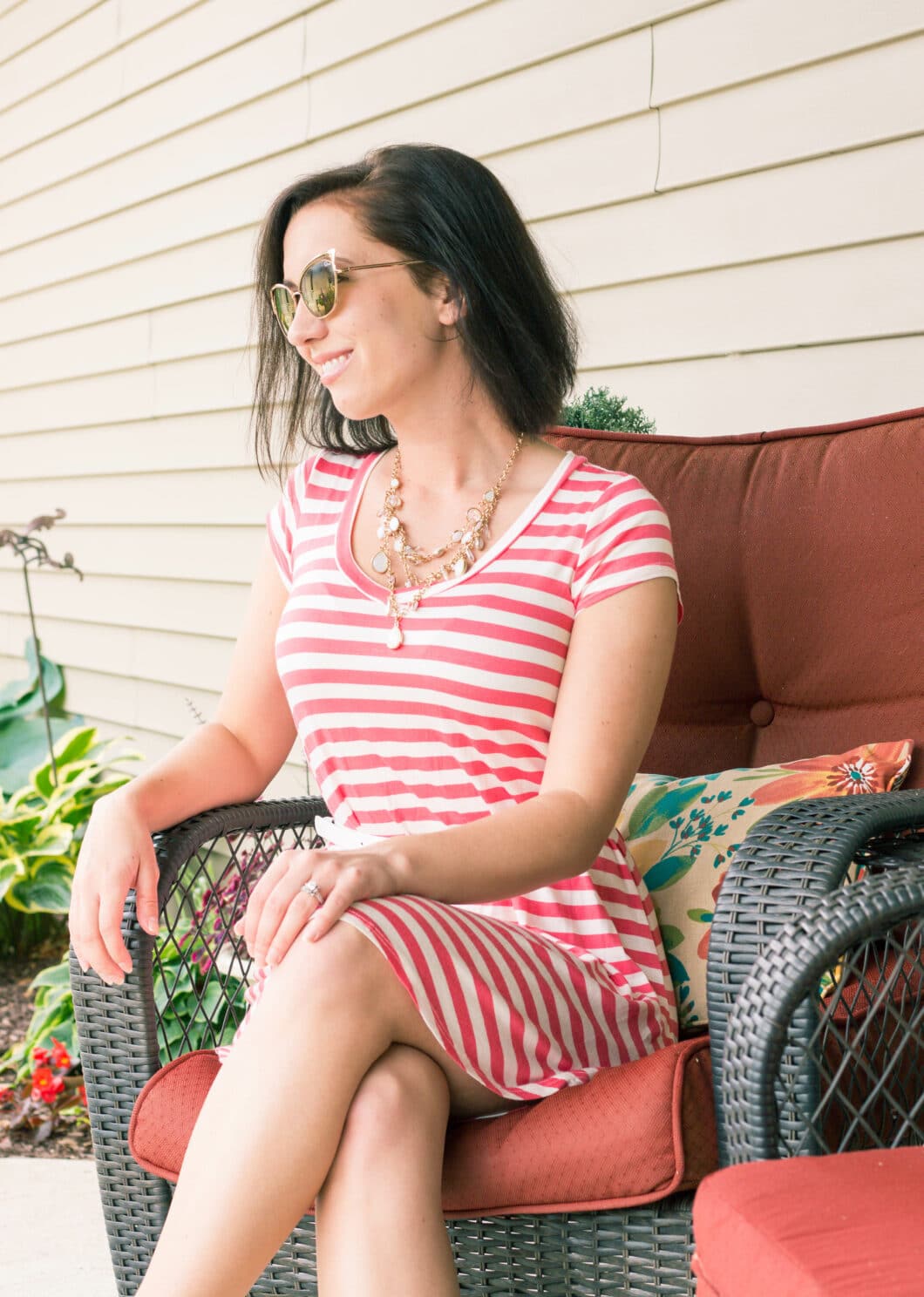 I am very excited to be featuring clothing from a boutique out of my home state of Wisconsin! Eleanora Grace was founded by two sisters in South Central Wisconsin and is an online boutique that offers cute one-of-a-kind clothing.
The shirt dress I'm wearing in these photos is from Eleanora Grace – Fashion Boutique, and it is made in the US! It is so comfy and was perfect for a hot summer day in Wisconsin. (I was back in Wisconsin last week to visit my family.) Although, it's a bit shorter than I typically would wear as a dress…it's nothing a pair of running shorts underneath couldn't fix (or leggings for cooler days)! I tend to wear running shorts under all my dresses that are knee-length or above. (I've had a few too many windy wardrobe malfunctions to risk that anymore, haha.)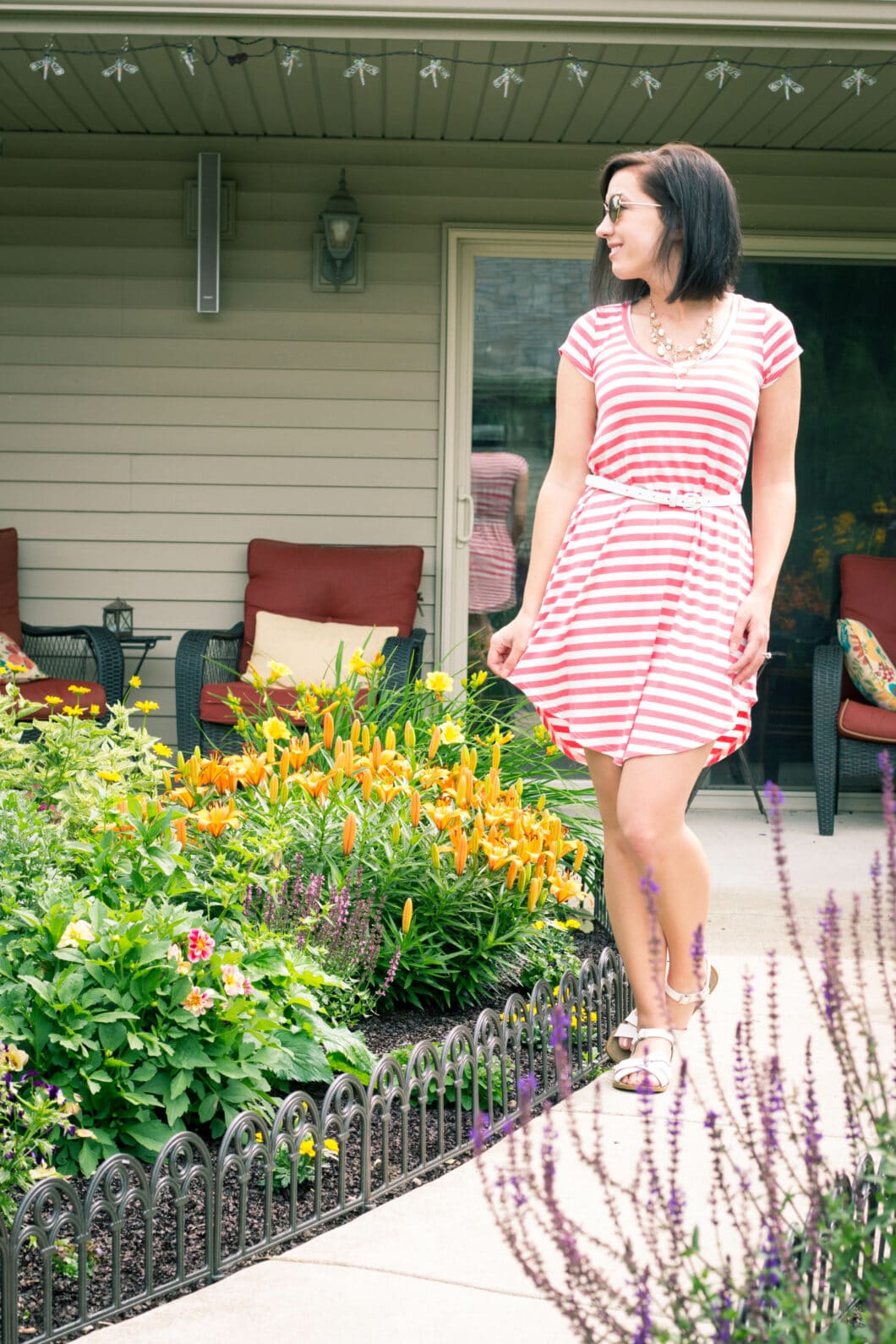 I was introduced to Eleanora Grace – Fashion Boutique after they wrote me one of the sweetest emails I have ever received as a blogger, and followed up with an incredibly kind blog post on their website! (You can click here to see it.) Working with Eleanora Grace – Fashion Boutique has been so amazing, and I'm very excited that this is just one of several blog posts I will be posting featuring their awesome clothing!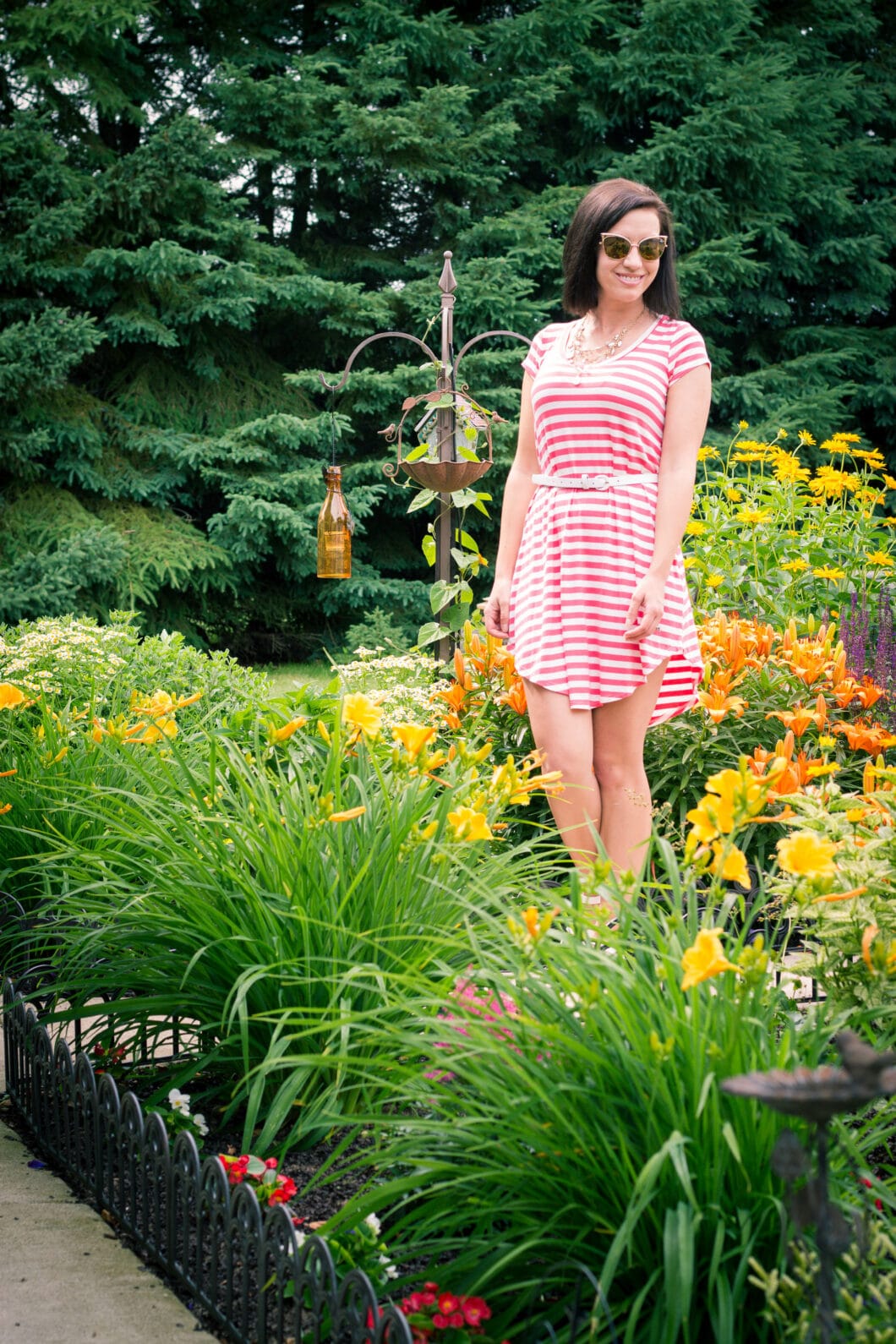 And while I was home, I had to get some photos by my mom's flowers! She has such a green thumb and her flower beds and flower pots look amazing at this time of year! (I, unfortunately, did not inherit this green thumb…every plant I touch dies, haha.)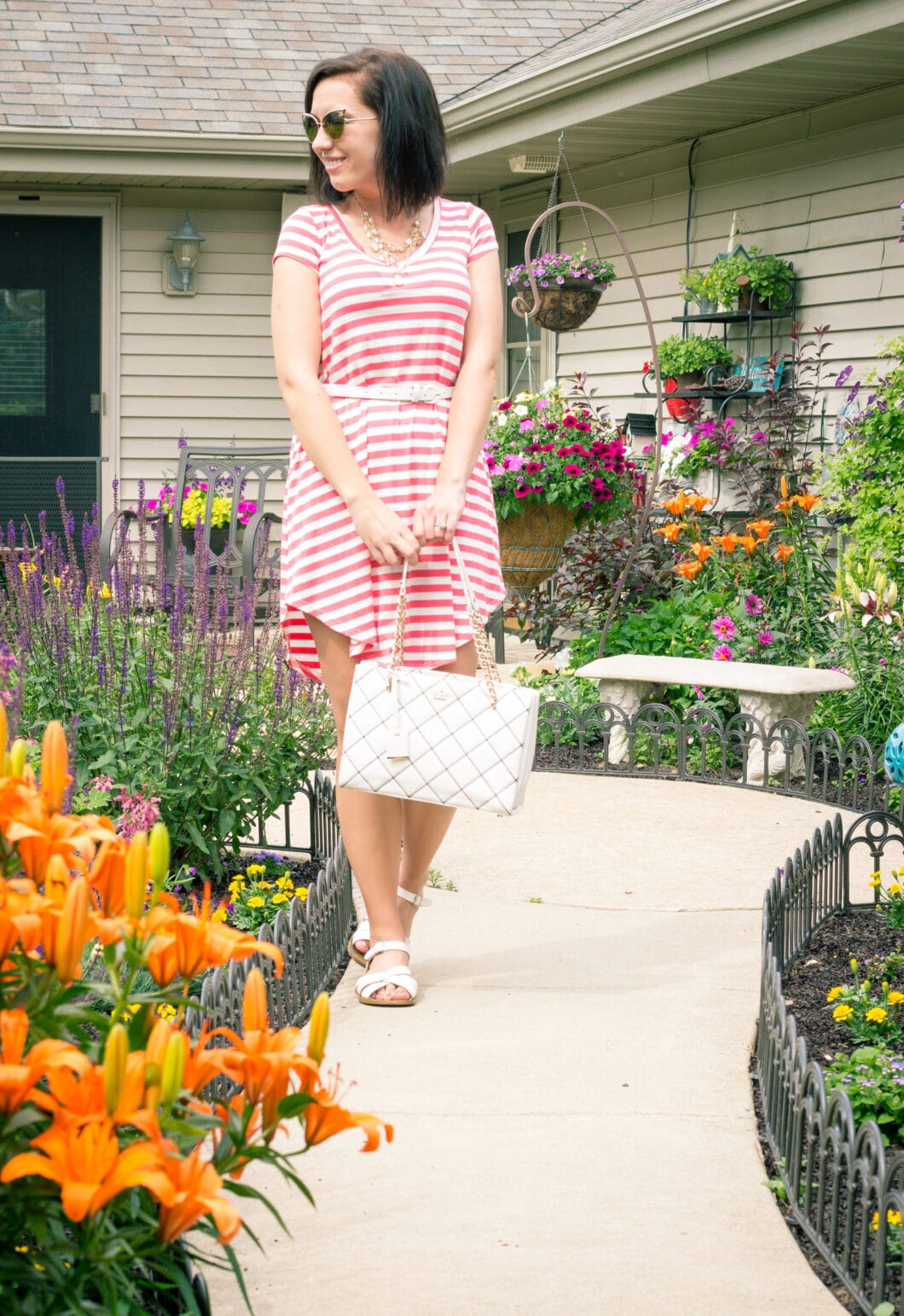 You'll certainly want to give Eleanora Grace – Fashion Boutique a follow, here, and join their Facebook group here, to stay up-to-date on all their new listings and sales!
Do you enjoy shopping at local shops? And have any of my fellow Wisconsinites shopped at Eleanora Grace before? Let me know in the comments!

Where to find it:
Dress: c/o* Eleanora Grace
Sandals: Saltwater Sandals
Sunglasses: Quay (Similar here)
Necklace: Old (Similar here)
Purse: Kate Spade
Belt: Old (Similar here)
Or click to shop, below:

Disclosure: some of the links in this post are affiliate links. Meaning, if you click a link and make a purchase, Have Clothes, Will Travel gets a very small commission. Thank you for supporting the brands that make this blog possible!
*c/o = courtesy of, meaning the company gave me the product to be used on my blog, and I did not pay for it. All opinions are my own, and I am not being compensated for a positive review.