XCVI Clothing – Full Review From a Frequent Traveler of Their Tops, Bottoms and Dresses
XCVI Clothing is a brand that prides itself on being "fashion you can live in." They design their clothing with versatility and comfort in mind. This is not a fast-fashion or trend-obsessed brand.
If you're new to my blog, then let me tell you any clothing company that says their clothes are versatile and comfortable is my kind of brand!
Although, these last 2 months I've taken a break from international trips – I do still travel rather frequently (even if it's only a few hour car ride at a time). And that will all be changing again soon, once the holiday season is over!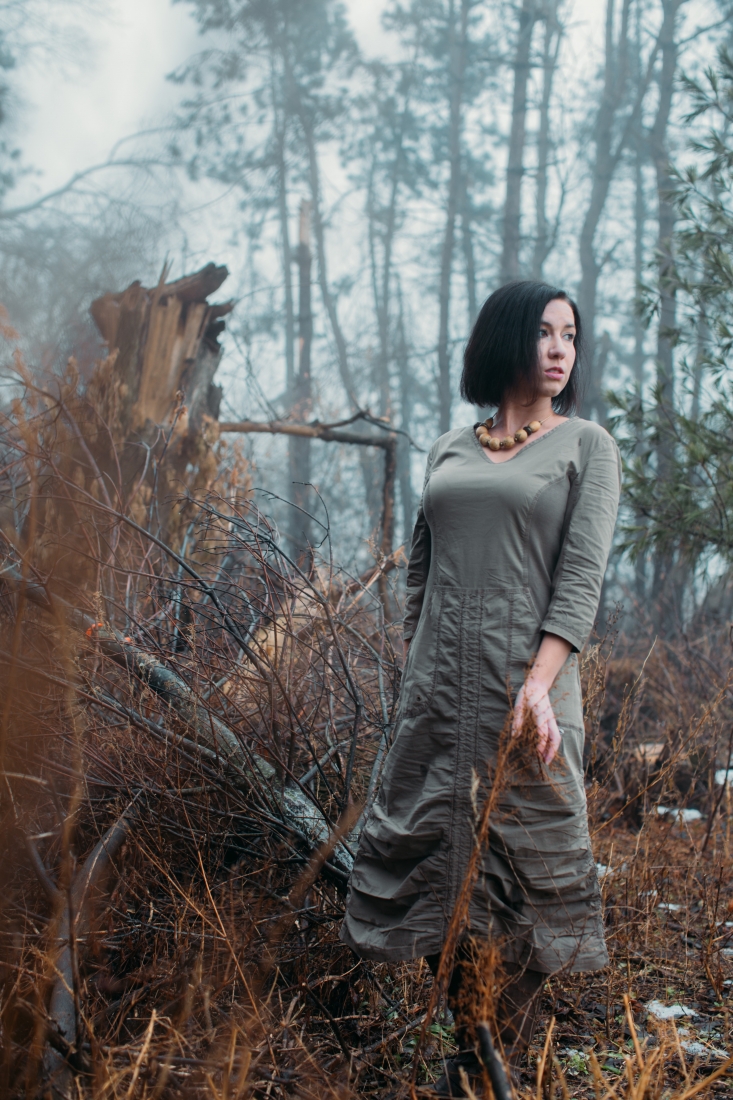 My first international trip will be to Brazil, where I'm already planning my packing list for. I've been looking for clothing that will be breathable for the warm and humid weather. I'm also always looking for comfortable and breathable clothing to fly in.
So, that's where XCVI comes in. I'll be reviewing a cardigan, leggings and dress by them. I'll give my opinion on the items themselves, the quality and how well I believe they are going to perform on my trip to Brazil (and I'll update this post once I use them on that trip).
XCVI Bran Dress Review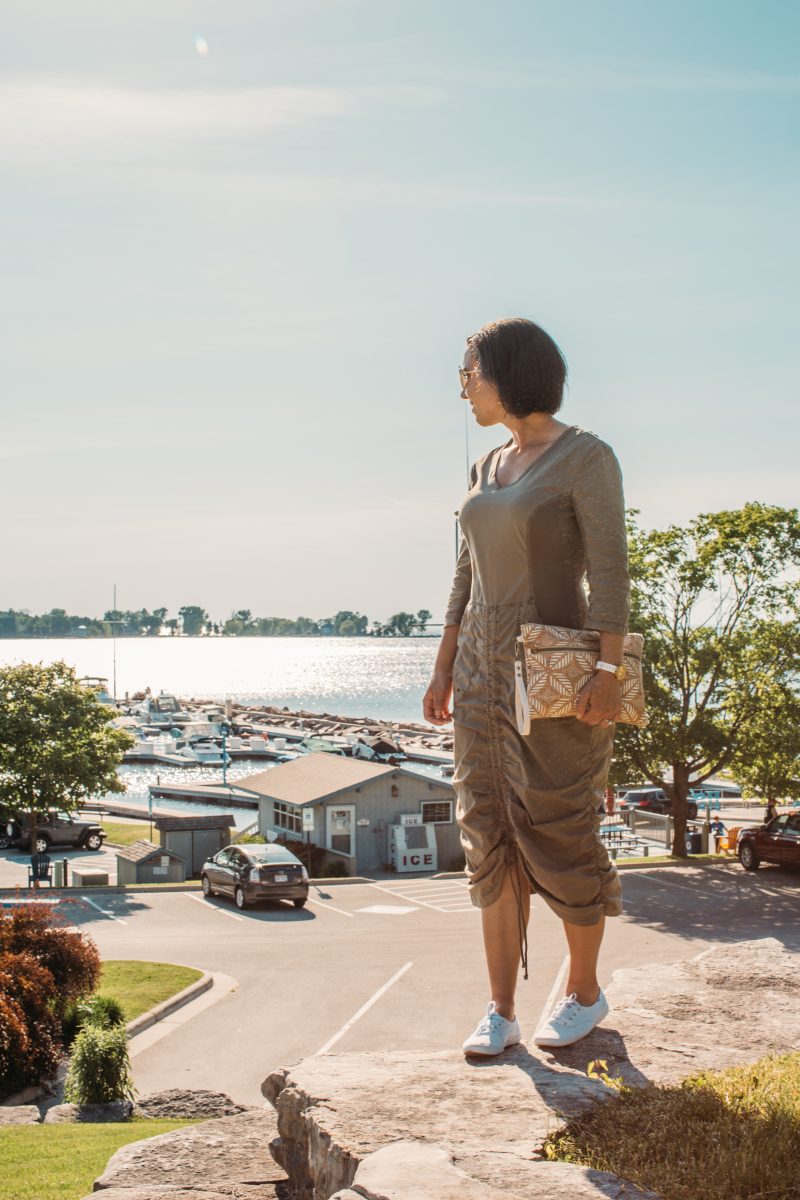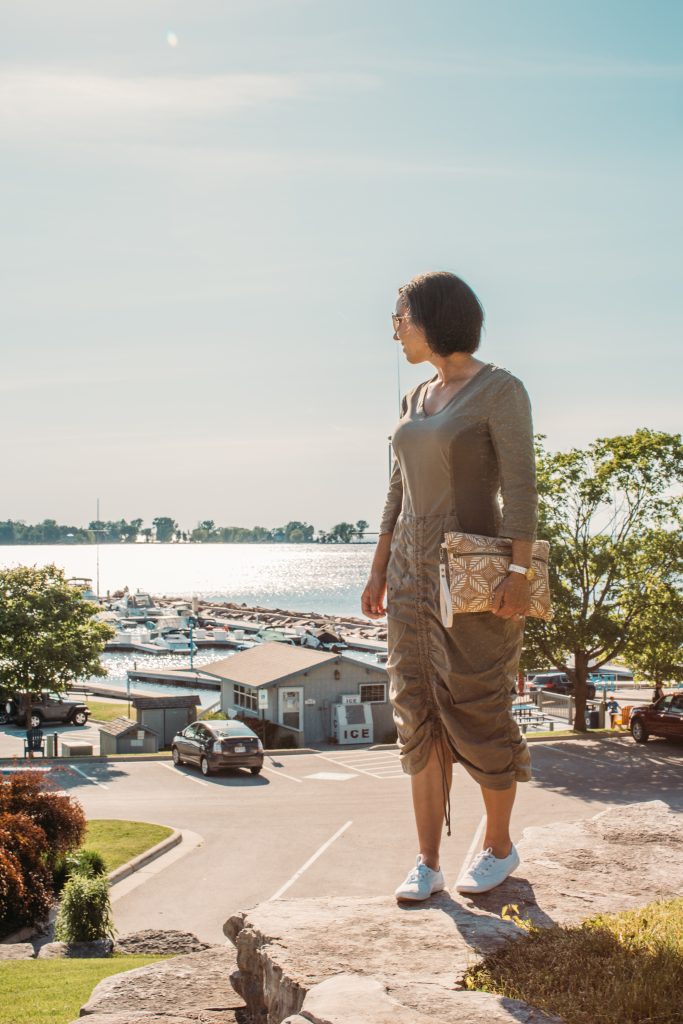 The Bran Dress is an interesting piece by XCVI. It's made of rib cotten and spandex. It has two pockets in the front and is machine washable.
This dress would be great to wear on an adventure in the rainforest or on a safari. It works with boots, sandals, sneakers or flats!
What I Like About This XCVI Dress
It's super comfortable. (I had worn it for a recent road trip to visit my grandparents in northern Wisconsin.)
It's very breathable. It's been very humid lately by us (the weather is absolutely bonkers), and this dress is fantastic for those sorts of conditions.
It hides dirt well. If I'm out exploring – I don't have to worry about this dress showing stains too easily.
POCKETS. It has pockets! And these are pockets I can actually fit my phone or other useful objects in.
What I Don't Like About This Dress
It's not the most flattering dress in the world. The cut is interesting and looser (so, hey – it's more comfortable!)… but it's not my favorite.
It wrinkles easily. After sitting in this dress for a while in the car… it looked like I need to take a steamer to myself.
I have a feeling you'll be able to tell when I'm sweating profusely in this dress. (This is to be determined, though.)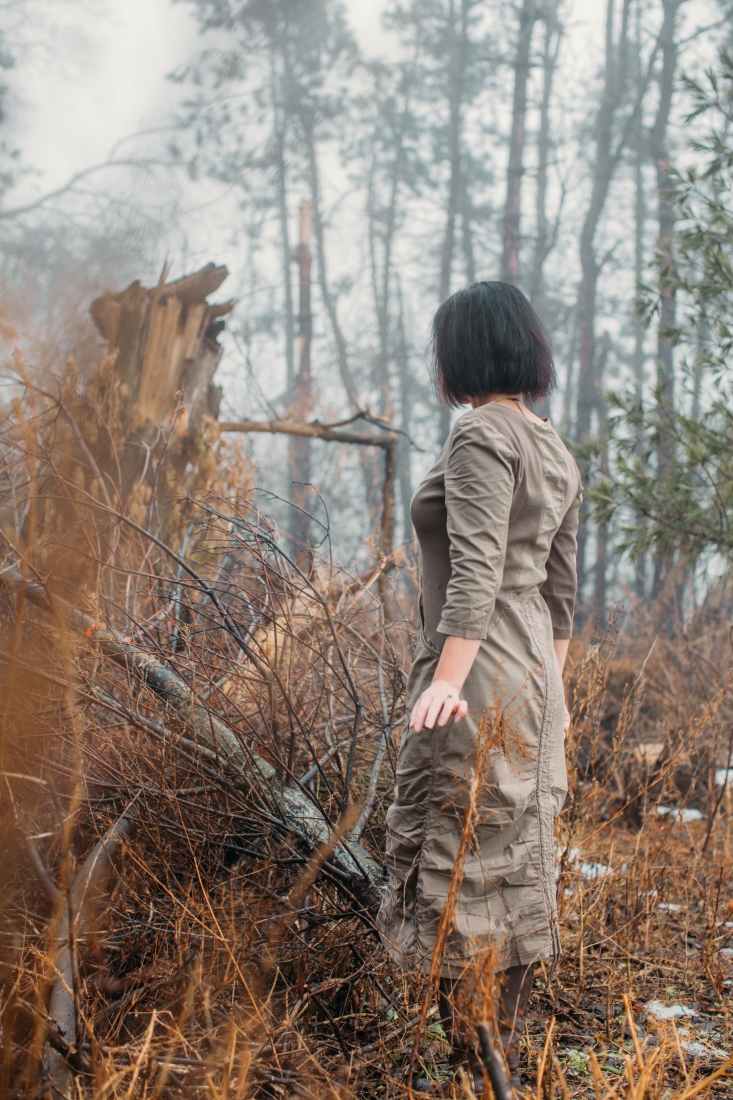 Verdict – It's a very comfortable dress, that gets a lot of compliments when I wear it. It is a bit of a weird fit, though. I think pairing it with a belt might help with the unusual fit.
I don't foresee myself wearing this dress on a daily basis as it just doesn't feel very "me" – if that makes sense? I appreciate how comfortable and unique it is… but it's not going to be the first thing I grab for when I go out to dinner or run to the grocery store.
XCVI Kativa Leggings Review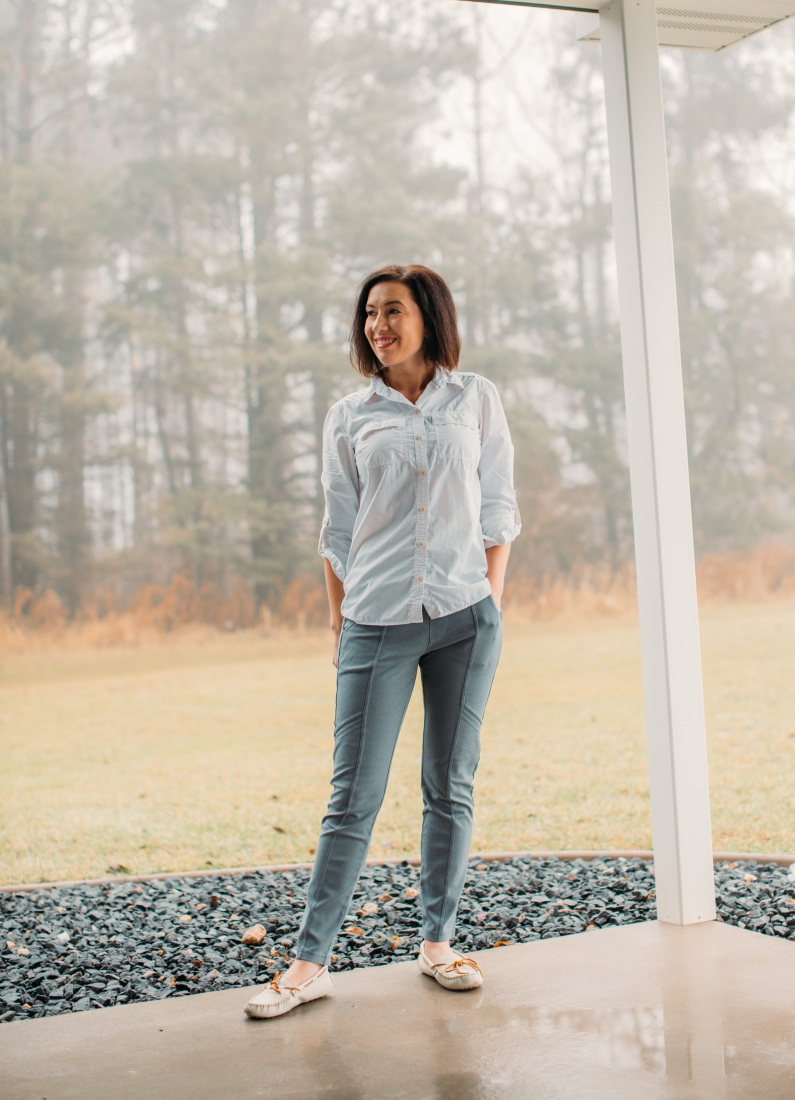 These leggings have an elastic pull-on waistband, two front pockets and style lines for some added structure.
I've been wearing these around my house while I work. (I work from home.) And I also have been wearing them to run errands.
*UPDATE: I did also wear these for my recent trip to Brazil. They were fantastic to wear for my long international flight!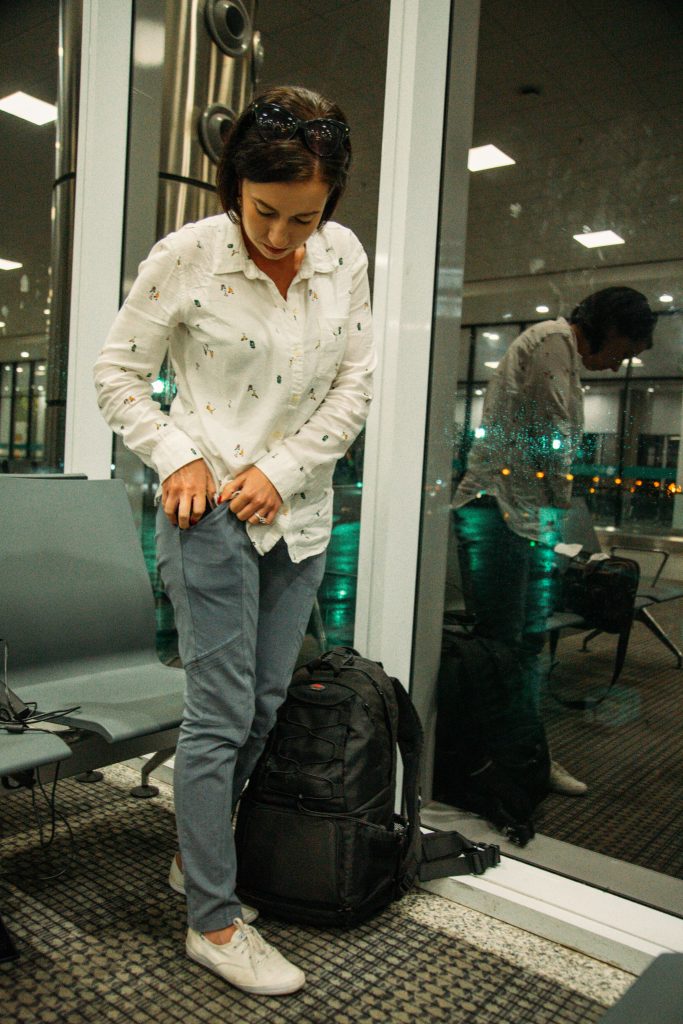 What I Like About These Leggings by XCVI
They are SO comfortable. They have an elastic waistband, they're very breathable and they're soft.
They're not see-through. I like that I don't have to worry about my bum being exposed if I don't wear a long enough shirt with them.
They look nice! They really don't look like leggings at all.
They're a nice, neutral color. They'll go with enough different tops in my closet.
The pockets are deep. I can easily fit my phone or passport in my pocket.
They don't stretch out even after wearing them for a month and not washing them… (yeah, I'm gross like that!) Photo proof below!
Photographs below are of the first time wore these leggings.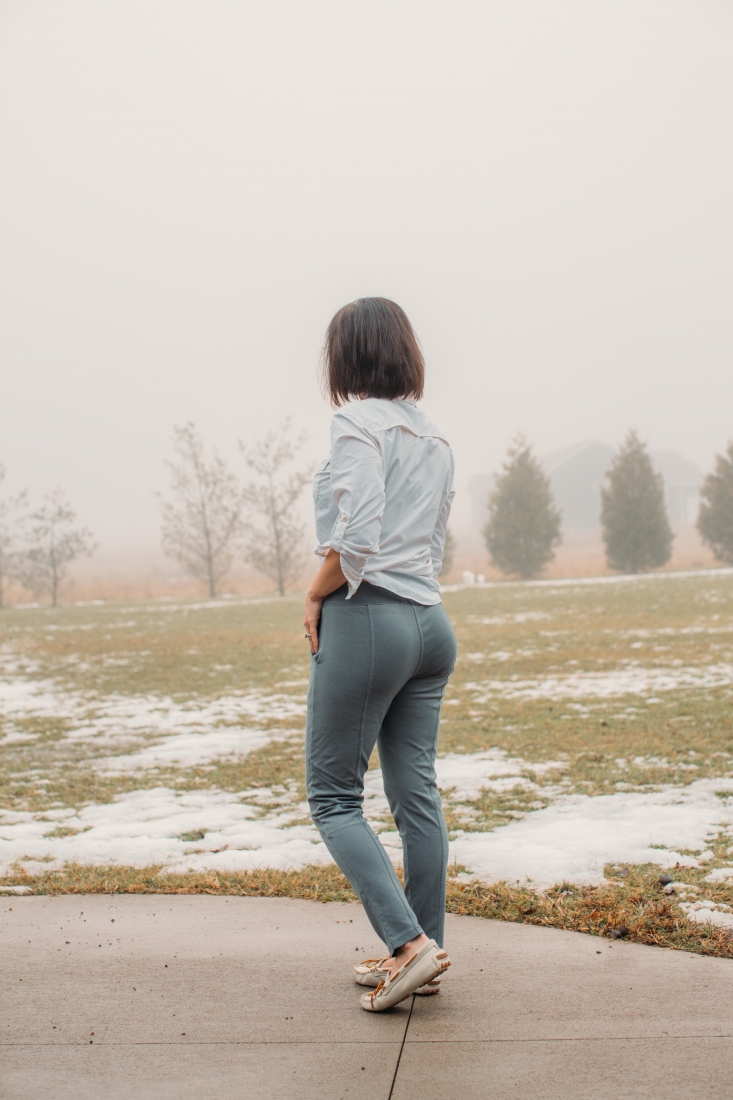 These photos are roughly 8 wears later… without washing. This is to show that they do not stretch out much at all. Please excuse the Valentine's Day socks, haha.
What I Don't Like About These Leggings
The price tag. These are great quality and I know I'm going to get a lot of use out of them, so I'm OK with it… but, these are pretty pricey, in my opinion.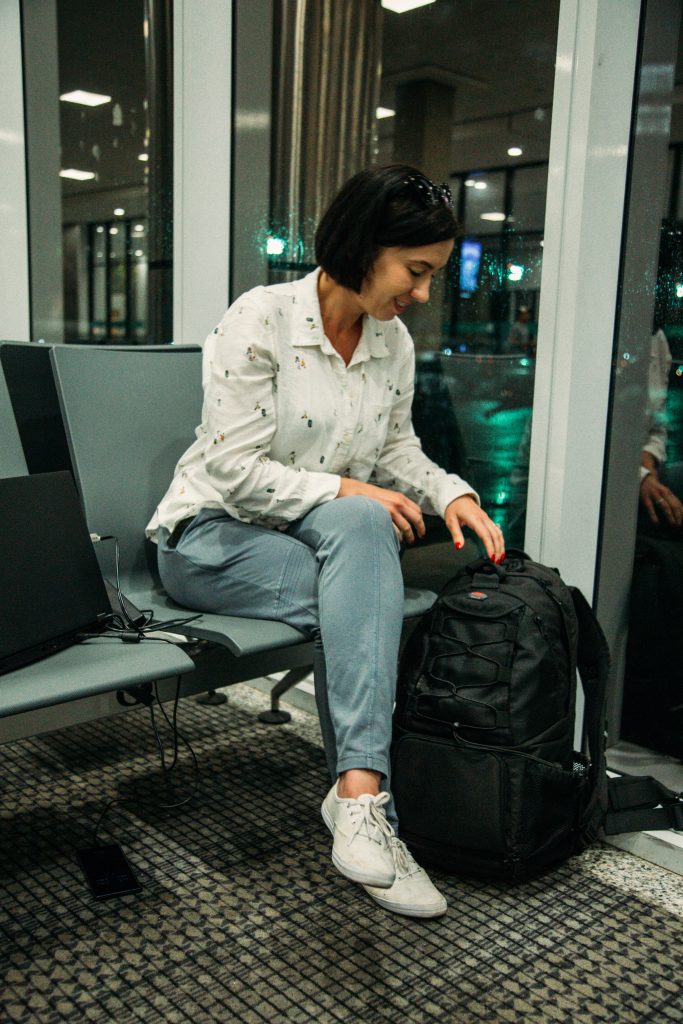 Verdict – I've always fallen very much in the "leggings are not pants" camp. However, I have zero issues with wearing these leggings as pants… because they leave enough to the imagination! I'm going to be wearing these leggings ALL the time. They are super versatile and comfortable. Plus, they work great for long international flights and as my "work pants."
Review of the XCVI Nell Cardigan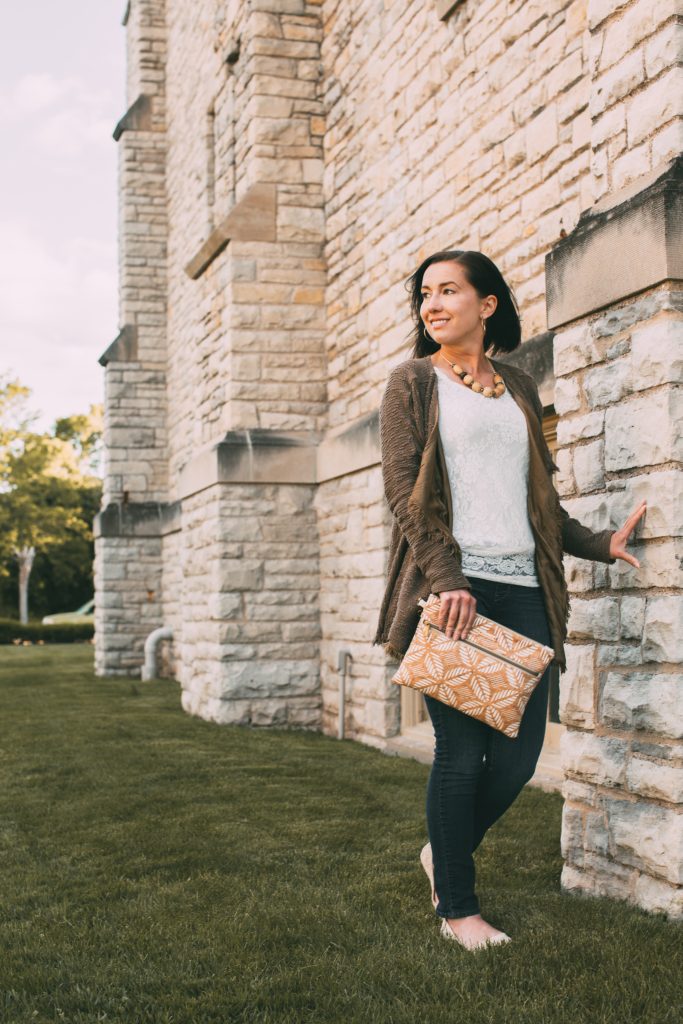 This cardigan is made of a light Vesna knit, with an open style and unfinished hems. It also features a subtle slit opening in the back. It's also machine washable.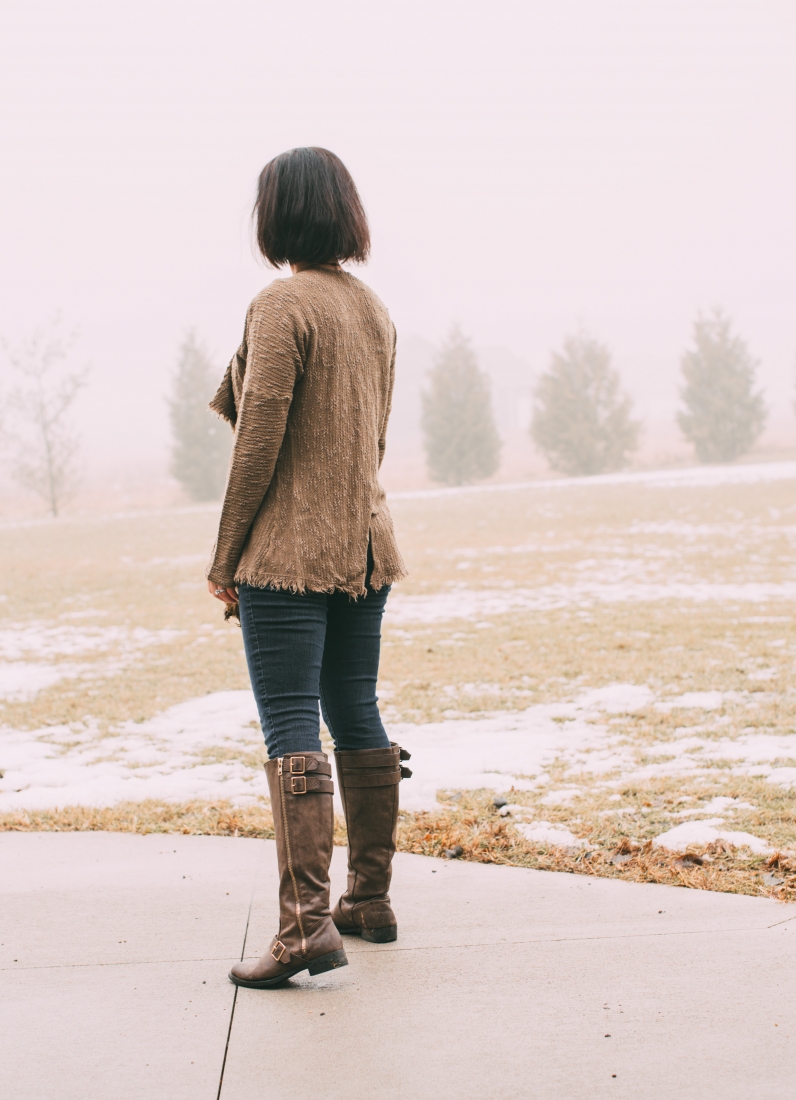 What I Like About This Cardigan
It's a unique piece! I haven't seen anything quite like it before.
It's very comfortable and breathable.
It's versatile. This is a piece that will be easy to dress up or down.
What I Don't Like About This Cardigan
Its price tag. Again, don't get me wrong, this is a nice cardigan and it's of great quality. I just can't justify the price tag on this one. It's a hefty sum of money for a cardigan, in my opinion.
It won't be the most packable piece for traveling. Like my dress, this one would need a good steaming after being packed in my suitcase or worn for a long period of time.
Verdict – I like this cardigan, I do. I know it'll be a versatile piece to have in my closet that will work for anything from going to the grocery store to going to dinner and more. However, I'm not sure if I'll be adding this to my suitcase while traveling.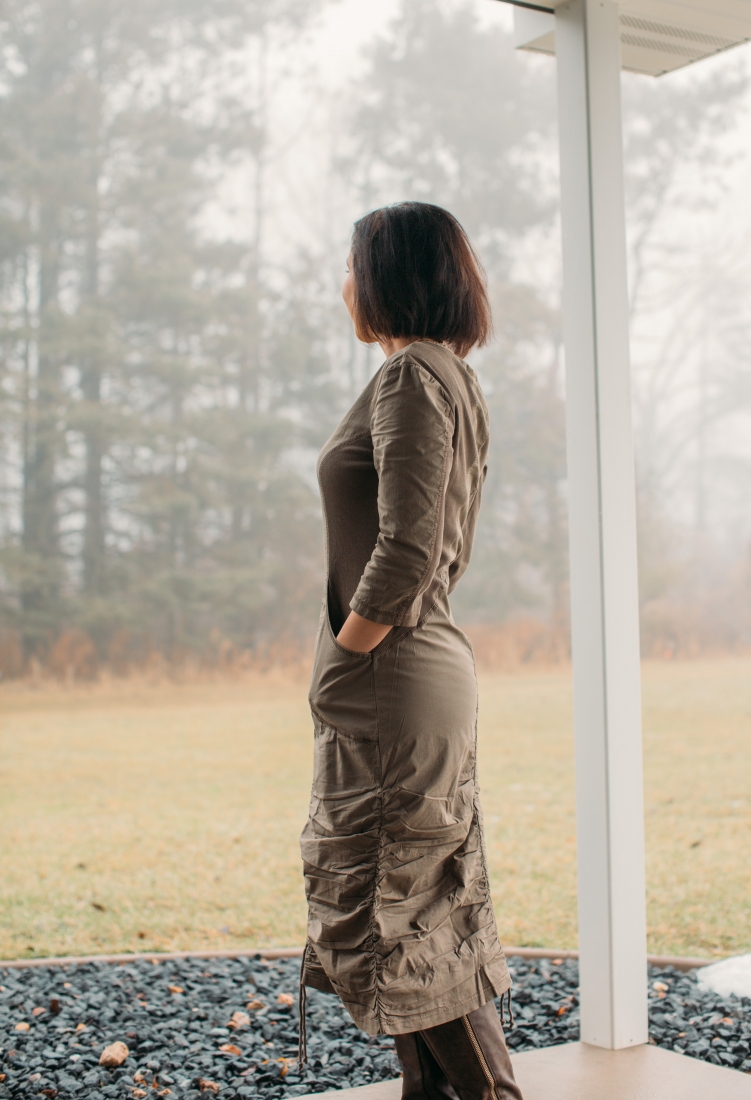 Overall, I like the quality of XCVI, and I appreciate that they are creating clothing that is versatile and timeless and goes beyond simply being trendy. I know with high-quality comes high price tags. Which, I understand can also be a downfall, though.
I'm looking forward to testing out this dress and the leggings on my trip to Brazil too! (I think they'll work really well as travel clothes.) I also might have to get another pair of those leggings in another color…
Had you heard of XCVI Clothing before this blog post? Let me know in the comments!
*Thank you to XCVI for gifting me these products and for sponsoring this blog post. As always, all opinions are my own, and I am never compensated for a positive review.
*Disclosure: some of these links are affiliate links. Meaning, if you click a link and make a purchase, Have Clothes, Will Travel gets a very small commission at no extra cost to you. Thank you for supporting the brands that make this blog possible! I am also a participant in the Amazon Services LLC Associates Program, an affiliate advertising program designed to provide a means for us to earn fees by linking to Amazon.com and affiliated sites.