10 Cute Valentine's Day-Themed Clothing & Accessories
I'm not usually a huge fan of Valentine's Day, but it can a fun way to break up the dull winter months with a little pizzaz! And after this last year, we need a little more love and pizzaz in our lives, So, let's change out of our sweats and don some fun festive attire Valentine's Day attire for 2021!
I've rounded up some of my favorite Valentine's Day-themed clothing accessories for 2021 in this post. I'd love to hear your favorite items from this list in the comments! Enjoy!
*Disclosure: some of these links are affiliate links. Meaning, if you click a link and make a purchase, Have Clothes, Will Travel gets a very small commission at no extra cost to you. Thank you for supporting the brands that make this blog possible!
10 Cute Valentine's Day-Themed Clothing & Accessories
1.)
A cute fit and flare heart dress that can be worn for more than just Valentine's Day? Yes – please! You can never go wrong with a fit and flare dress!
2.)
Another vintage-style, Valentine's Day dress… but this one just screams Valentine's Day with its sweet as candy heart print and cheerful colors. It doesn't get any more romantic than this!
3.)
I think this heart-shaped, lace handbag is SO cute. I would use this one all year long!
4.)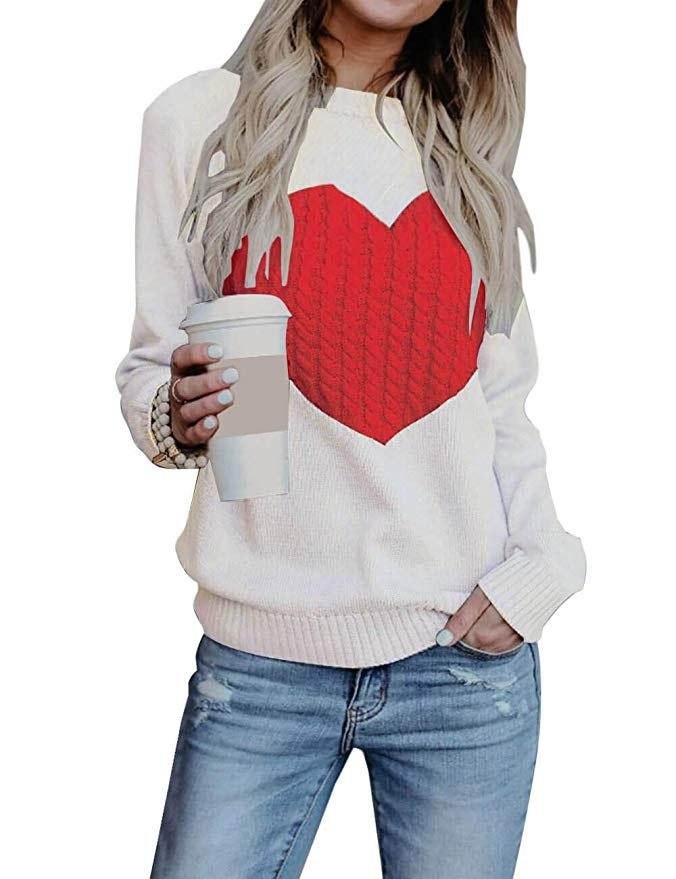 I love the different colors this sweater comes in – and it looks super cozy! At least in my neck of the woods, I know it'll be cold enough to wear a sweater this year!
5.)
I'm not usually a fan of leggings, but these I've taken a liking to! I also can't get over how many different Valentine's Day-themed options these leggings come in!
6.)
This heart sweater looks cozy and chic. I loved it paired with a tulle skirt as well, for a little extra whimsy on Valentine's Day!
7.)
It is 2021, and the times have changed… you'll have to find Valentine's Day masks to match your romantic attire this year! And I heart this heart-themed mask!
8.)

I am a big fan of novelty and quirky earrings…. so, you best believe I would wear a big set of heart earrings like these for Valentine's Day!
9.)
Pinafores are so darling… and paired with this whimsical heart print, I just can't get enough!
10.)
The sweetness is strong with this sleeveless shift dress by Voodoo Vixen! I love its darling peter pan collar with d lipstick kisses and hearts embroidered on the lapels. It's made for romance and would look adorable under a cute cardigan!
Which item is your favorite on the list? I'd love to know in the comments! And are you a fan of Valentine's Day or not so much?