One of my favorite ways to style a polka dot look is with a pop of red. Whether it comes from my shoes, belt, purse, lips, etc…or all of the above! It just goes together so well for a cute and polished look.
I also have a confession, I completely screwed up the sizing on this dress. It is way too big on me… but looking at the measurements on the site (specifically for the waist)…I was afraid my normal medium was going to be too small, so I sized up. However, a medium would have been more than fine for this dress. The waist is stretchy and the top is loose and adjustable, so there was no need to size up! I can't wear it without the little cardigan because the armholes are so large, and a belt was necessary to keep it from looking too baggy on me. However, if you order the correct size, you should be A-OK on all of these aspects – because this is a really lovely dress! I love the way it swishes when I walk, and the material is super comfy for a warm summer day.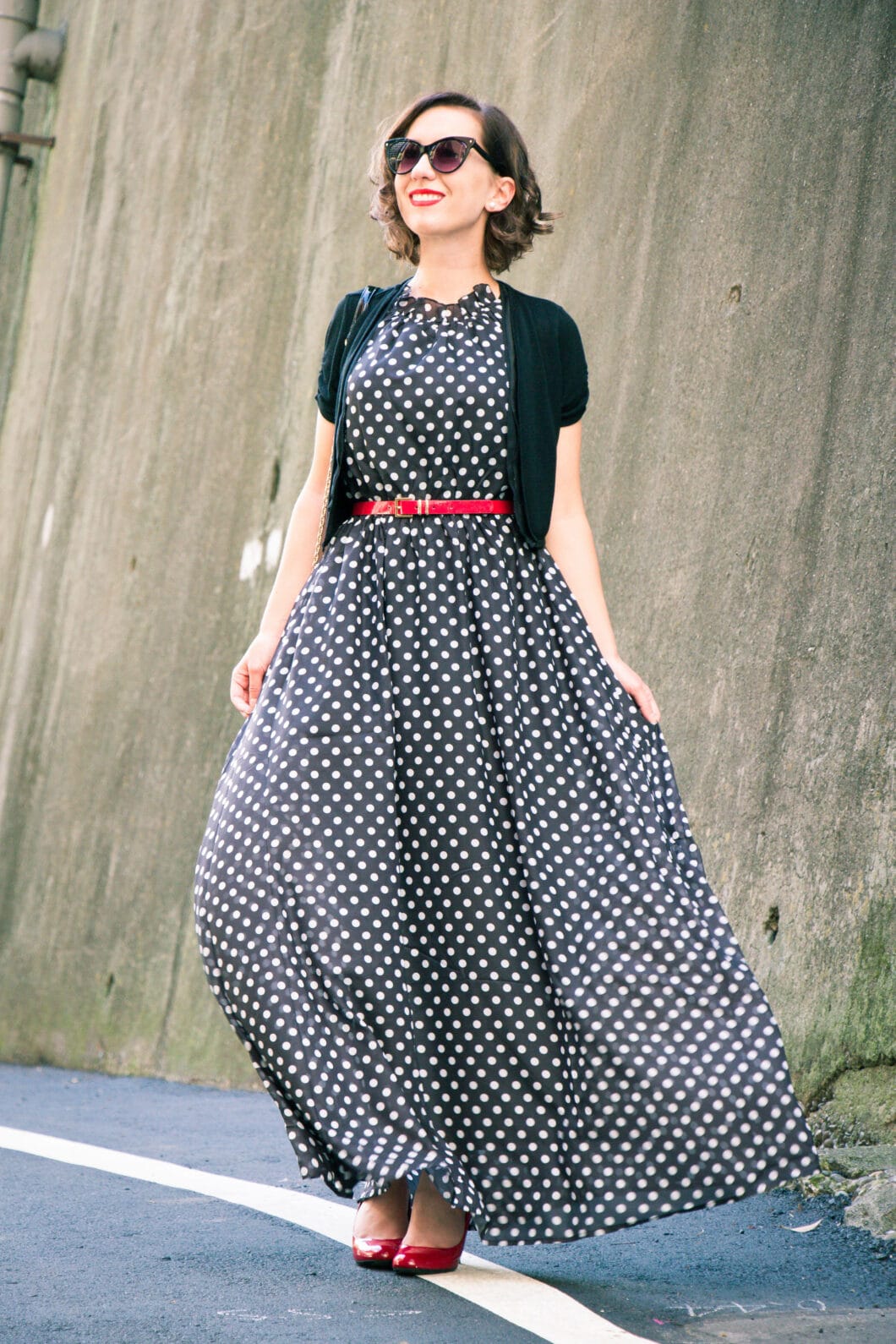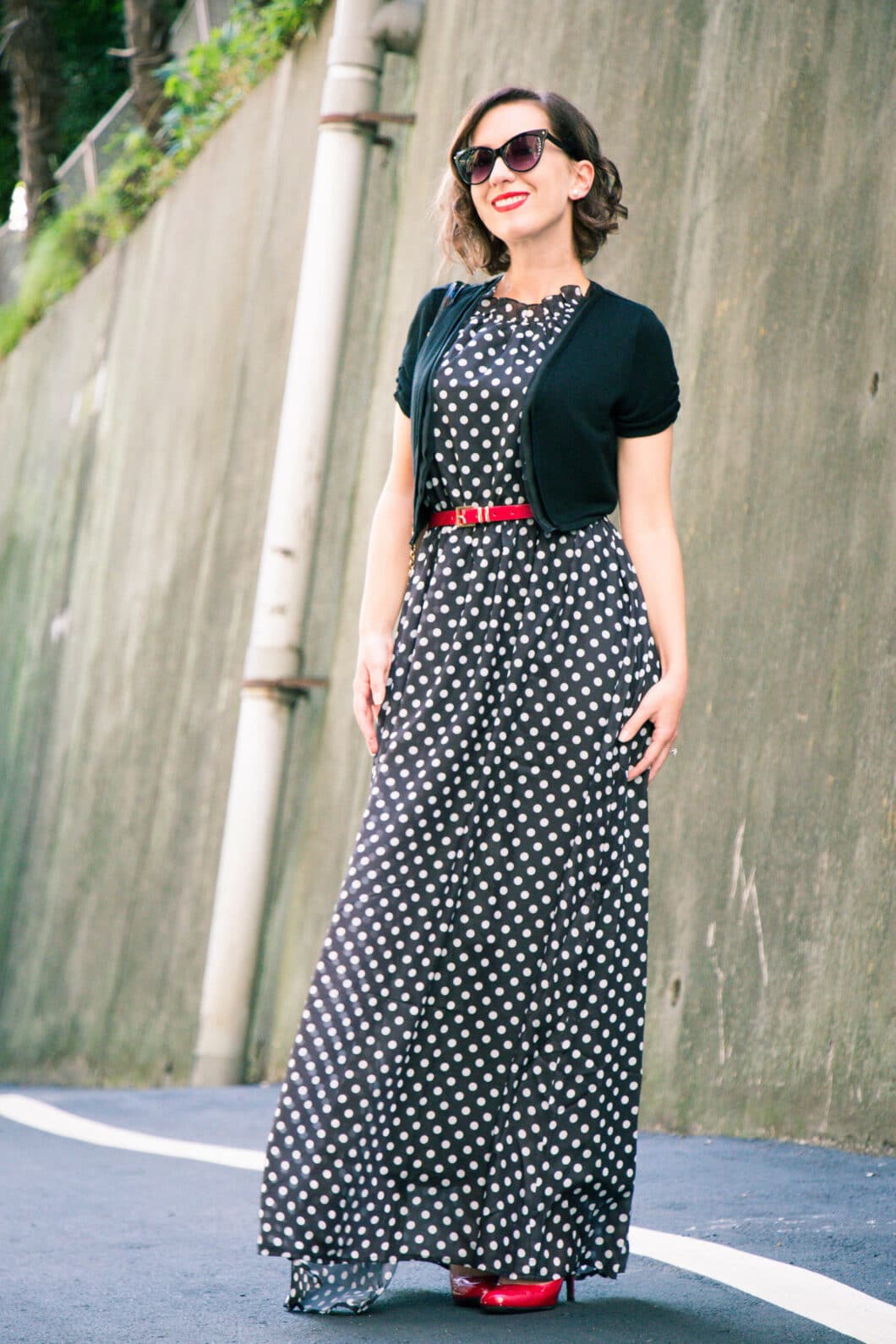 It was also a good way to break out my red heels again! It's been ages since I wore these babies! Sorry, I know I don't have the best photos of them with how long this dress is, but wearing them with this dress reminded me how much I loved them…so, I wore them again the next day! (Stay tuned for that post.)
Just a reminder, my blogging schedule is changing for the next couple weeks! I'm getting ready to move, again. You can click here to read more about it if you missed my last post. And what your thoughts on polka dots paired with pops of red? Let me know in the comments!
Where to find it:
Dress: c/o* Makemechic (Sold out. Similar here, here & here.)
Pumps: Similar here
Sunglasses: c/o* Polette
Cardigan: Amazon (similar)
Belt: Similar here
Lipstick: Stila Stay All Day Liquid Lipstick
*Disclosure: some of these links are affiliate links. Meaning, if you click a link and make a purchase, Have Clothes, Will Travel gets a very small commission at no extra cost to you. Thank you for supporting the brands that make this blog possible! I am also a participant in the Amazon Services LLC Associates Program, an affiliate advertising program designed to provide a means for us to earn fees by linking to Amazon.com and affiliated sites.
*c/o = courtesy of, meaning the company gave me the product to be used on my blog, and I did not pay for it. All opinions are my own, and I am not being compensated for a positive review.