Amazing Designer Sale Items to Buy From Bergdorf Goodman
Just because the holidays are almost over doesn't mean the sales are! Bergdorf Goodman's Designer Sale is underway, and you can score up to 65% on amazing designer items.
Check out my top picks from the Bergdorf Goodman Designer Sale, below. Happy shopping!
This post is sponsored by Shoplooks. All comments and opinions are my own. Some of these links are also affiliate links. Meaning, if you click a link and make a purchase, Have Clothes, Will Travel gets a very small commission at no extra cost to you. Thank you for supporting the brands that make this blog possible!
Amazing Designer Sale Items to Buy From Bergdorf Goodman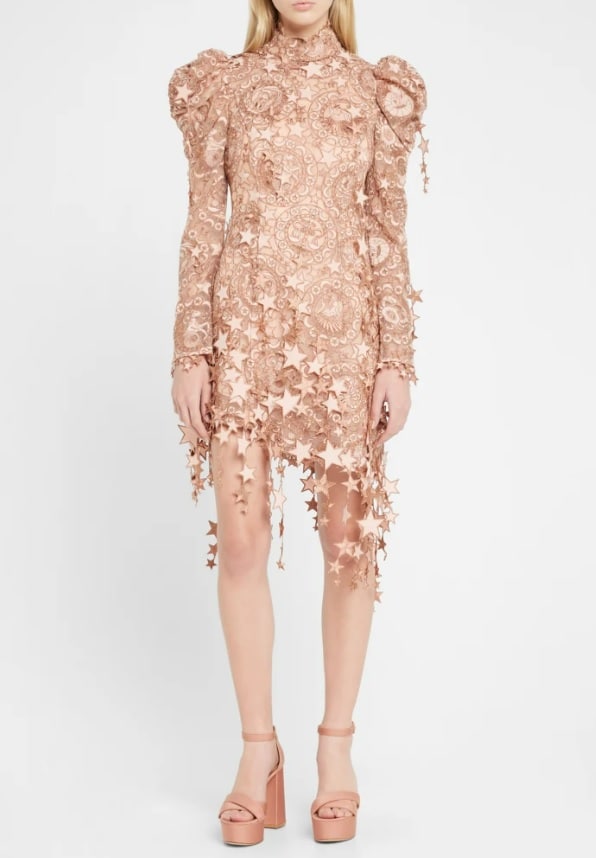 ZIMMERMANN Celestial Zodiac Mini Dress
Zimmermann is my current favorite designer. The feminine and whimsical designs are right up my alley. This mini dress features long puff sleeves with ruched details and laser-cut stars. It's so beautiful and fun! (And it's 40% off in this sale!)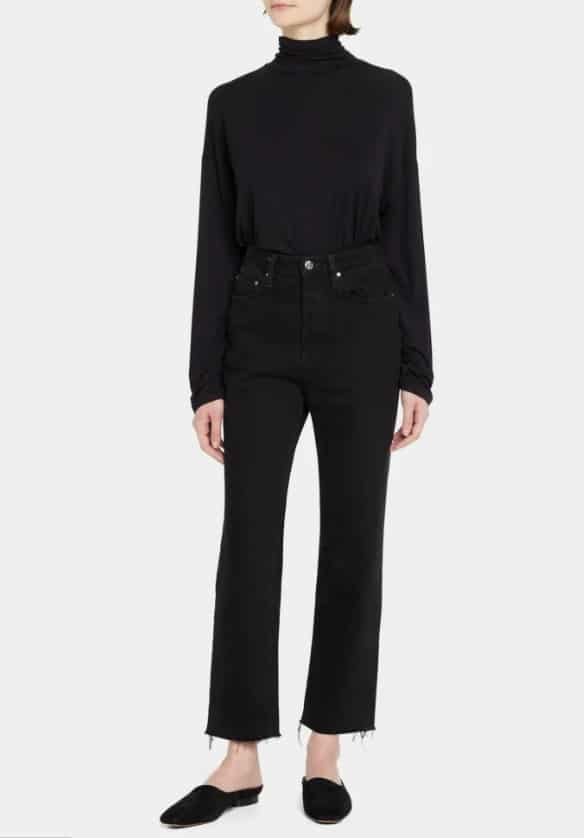 VINCE Wool-Cashmere Turtleneck Top
A cozy turtleneck is a perfect addition to any winter wardrobe. This wool/cashmere blend top by Vince is a timeless piece that is well worth its sale price. (It also comes in brown.)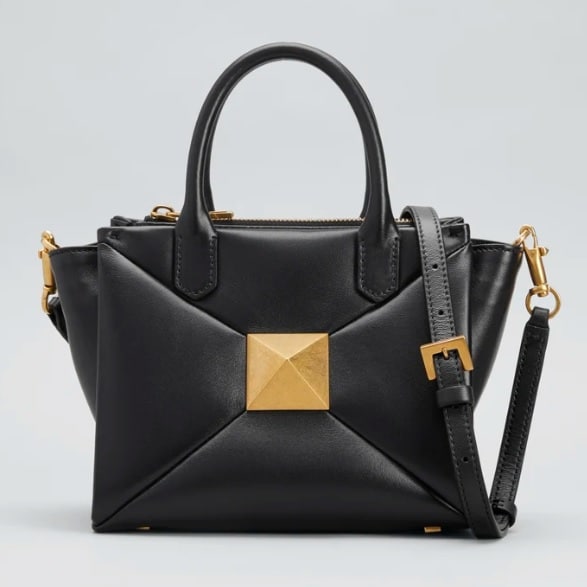 Valentino Garavani One Stud Small Leather Crossbody Bag
Designer handbags are ALWAYS a good idea – especially when they're discounted by almost $1,000. This stunning crossbody is made with lambskin leather and features one Roman Stud accent. (I like that it isn't emblazoned with logos either.)
INDRESS Japanese Wool Mid Coat
An opal-colored wool coat by Indress is a surefire way to elevate your winter wardrobe for years to come. But if you're worried about white outerwear – fret not! This coat also comes in a beautiful navy color.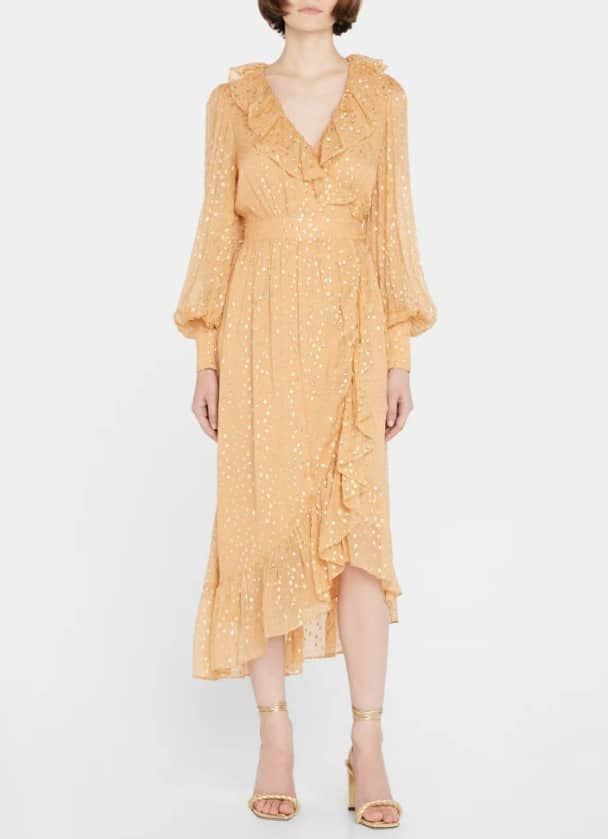 Zimmermann Metallic Polka-Dot Ruffled Wrap Dress
Last, but not least, another beautiful Zimmermann dress. This midi dress features ruffles and a belted waist in metallic polka-dot printed silk. This dress is a little more subdued than the first and will work for a greater variety of events. (Plus, it's significantly less expensive.)
Which item from the Bergdorf Goodman Designer Sale is your favorite? Let me know in the comments!