17+ Stores Like Neiman Marcus for Designer Clothing, Shoes, Handbags, & Beauty
Looking for stores like Neiman Marcus that feature a variety of designers and high-end brands? This post is here to help! I've rounded up 17+ stores like Neiman Marcus – ranging from similar department stores to online luxury retailers that will make Neiman Marcus fans swoon.
Disclosure: some of these links are affiliate links. Meaning, if you click a link and make a purchase, Have Clothes, Will Travel gets a very small commission at no extra cost to you. Thank you for supporting the brands that make this blog possible!
What is Neiman Marcus?
Neiman Marcus is a retail haven for all things beauty and fashion related and has been for more than a century. The company, Neiman Marcus Group Inc., operates a prestigious chain of luxury department stores including Bergdorf Goodman—all with a global customer base. As the company's signature fashion retailer, Neiman Marcus offers designer apparel, jewelry, handbags, accessories, home furnishings, and gift galleries.
Whatever the occasion, trust that Neiman Marcus has the perfect designer dress or accessory to suit your style whether it's for a wedding event, a casual evening party, or simply for work. You can shop from the brand's featured designers including Alexander McQueen, Carolina Herrera, Christian Louboutin, Dolce & Gabbana, Versace and many more both in store and online.
Now, if you love Neiman Marcus but are curious about what other stores out there are like Neiman Marcus, I've rounded up 17 of my favorite stores that have a similar product selection to Neiman Marcus. Enjoy!
Similar Stores to Neiman Marcus for Designer Clothes, Accessories, and Toiletries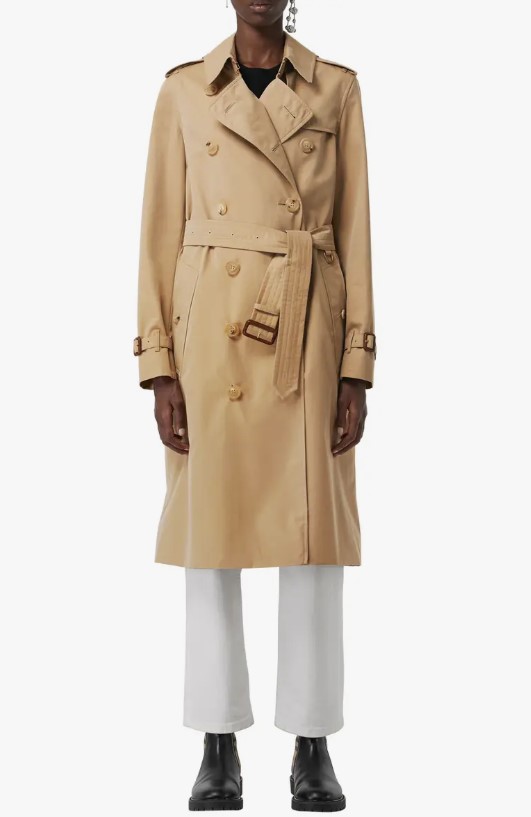 1.) Nordstrom
Nordstrom is the go-to store if you want classic staple pieces from work to weekend, light neutrals, stylish investment knits, tailored clothing, versatile coats, and other designer items. Similar to Neiman Marcus, Nordstrom is one of the country's leading fashion retailers of fine quality apparel, accessories, shoes, and home goods operating through various full-line retail channels including boutiques, clearance stores, catalogs, and on the Internet. P.S. The Nordstrom Anniversary Sale is currently underway!
Read next: Why the Nordstrom Anniversary Sale is a BIG Deal
What is higher-end Neiman Marcus or Nordstrom?
Neiman Marcus is considered a high-end retailer. Nordstrom does carry many high-end brands and designers, like Neiman Marcus. However, Nordstrom carries far more affordable brands and products than Neiman Marcus. So, I would say Neiman Marcus is higher-end than Nordstrom.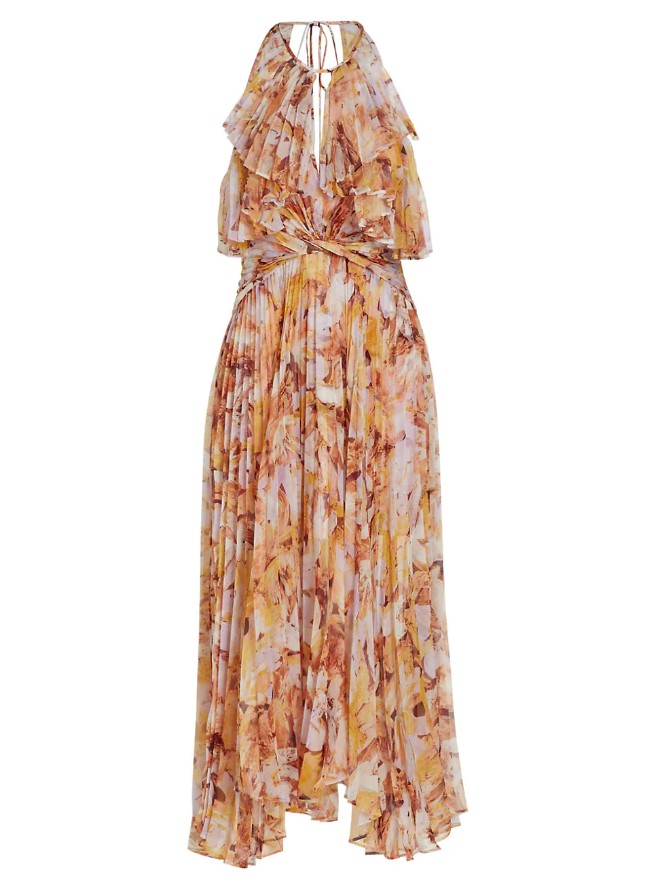 2.) Saks Fifth Avenue
Saks Fifth Avenue is a luxury retail store chain with an iconic flagship store located on Fifth Avenue in Manhattan. The brand is known for its designer apparel including luxe coats, suits, day dresses, shoes and homewares and is always well stocked with seasonal favorites for when you want to update your wardrobe. You can also get designer pieces at discounted prices during clearance sales than at normal retailers.
Are Neiman Marcus and Saks the same?
Neiman Marcus and Saks do have a lot of similarities. However, Neiman Marcus and Saks are different companies that carry different designers and brands (although, there is quite a bit of overlap).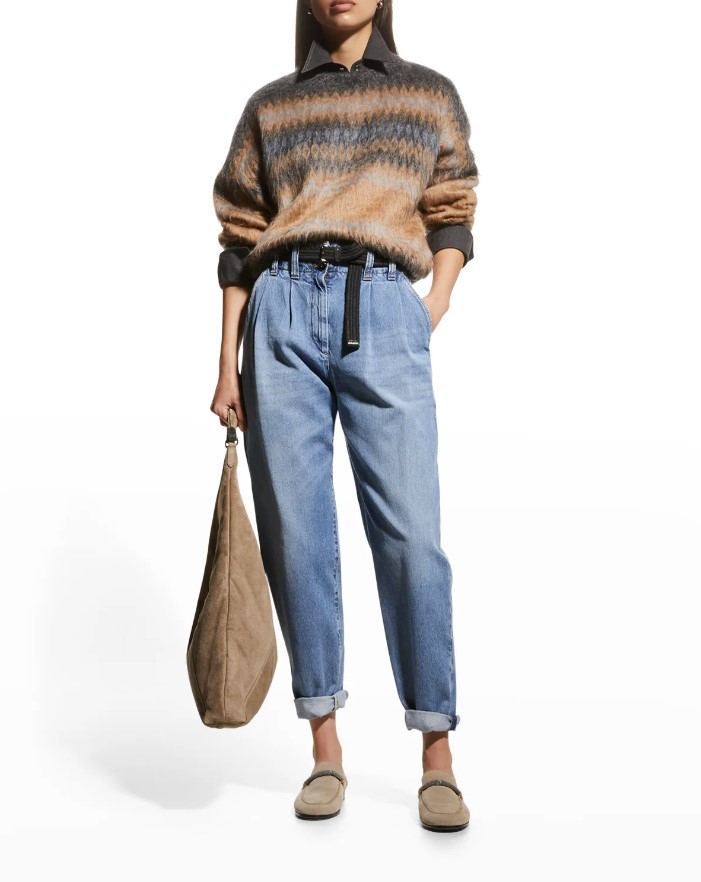 3.) Bergdorf Goodman
Owned by the Neiman Marcus Group Inc., Bergdorf Goodman is an iconic luxury department store located on Fifth Avenue, NY. You can shop for the latest designs in clothes, handbags, and shoes including denim must-haves, party heels, and evening looks from notable labels like Gucci, Prada, Lanvin, Jimmy Choo, and Dolce & Gabbana along with other designer sale markdowns online.
4.) Bloomingdale's
Bloomingdale's Inc. is another popular American luxury department store chain with a permanent fixture on New York's Third Avenue and is a subsidiary of Macy's Inc. It's known for its trendy collection of high-end apparel, shoes, accessories, and handbags and has helped in the career launch of notable designers including Ralph Lauren, Donna Karan, and Calvin Klein. You can shop for new looks, back-to-office essentials like blazers, totes, as well as occasion dresses, and stylish jumpsuits.
5.) Macy's
Macy's is a retailer of high-end department store chains that offers on-trend apparel, accessories, home decor, cosmetics, and other consumer goods from popular brands at the best prices. It's the go-to store for accessible beauty and fashion carrying designer labels like Calvin Klein, Free People, and Ralph Lauren. Macy's has a wide selection of casual to evening pieces, as well as activewear and kids' apparel.
6.) 24S
Bringing Parisian elegance straight to your doorstep is 24S, an online luxury fashion retailer that's part of the Louis Vuitton Moët Hennessy (LVMH) group featuring a selection of more than 300 fashion and beauty brands. 24S is also the exclusive online partner of Celine, Louis Vuitton, Moynat, and Dior and offers express shipping to more than 100 countries. You can shop for designer leatherwear, coats, knitwear and sweatshirts, shoes, and luxury bags straight from the website.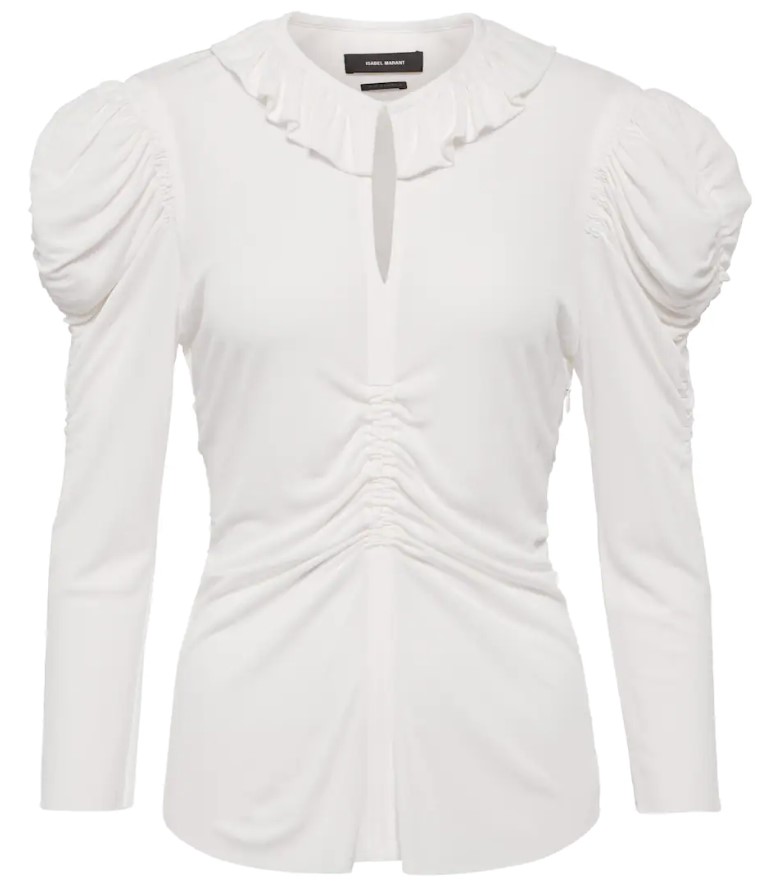 7.) Mytheresa
Mytheresa is a global online luxury retailer featuring over 200 international designers and fashion brands in its collection including Gucci, Saint Laurent, Givenchy, and Lanvin. You'll find classic basics, stylish and chic ensembles fresh off the runway as well as hard-to-find designer pieces or those that are typically sold out. They also carry specialty tops like romantic blouses, bridal clothes, and exclusive pieces that are on sale. (Mytheresa is my personal favorite site to shop on this list.)
Read next: Is Mytheresa Legit? My Honest Review of Mytheresa
8.) Luisaviaroma
An Italy-based online luxury retail shop offering curated selections of apparel, accessories, and designer home items from over 600 luxury brands like Alexander McQueen, Balenciaga, Balmain, Bottega Veneta, and Burberry. They also offer pre-orders of new season items, private sales, and a Sneakers Club for top clients. Their collection of fur & shearling coats and jackets, knitwear, suits, dresses, as well as jumpsuits and rompers (casual and evening) are great investment pieces.
Read next: Is LUISAVIAROMA Legit? My Honest LUISAVIAROMA Review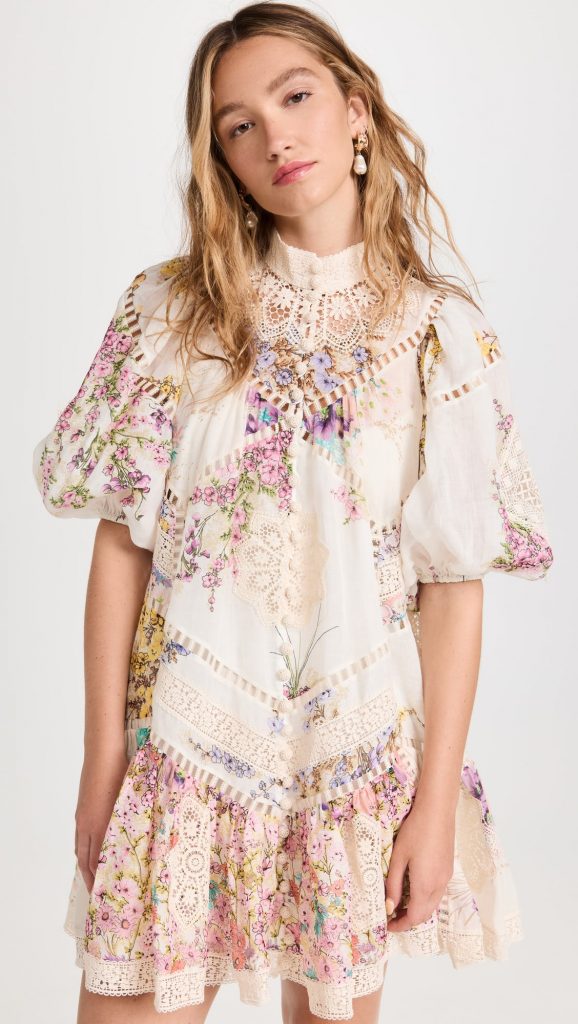 9.) Shopbop
Shopbop is part of the Amazon Inc. group of companies and is a popular online retail hub of curated RTW and accessories for men and women. They also carry luxury brands and one-of-a-kind pieces from emerging fashion designers. Like Neiman Marcus, it's the online shop to get trendy new purchases or if you just want to update your existing wardrobe with chic basics. You can never go wrong with Shopbop's collection of spring dresses, matching sets, and fashion finds under $200.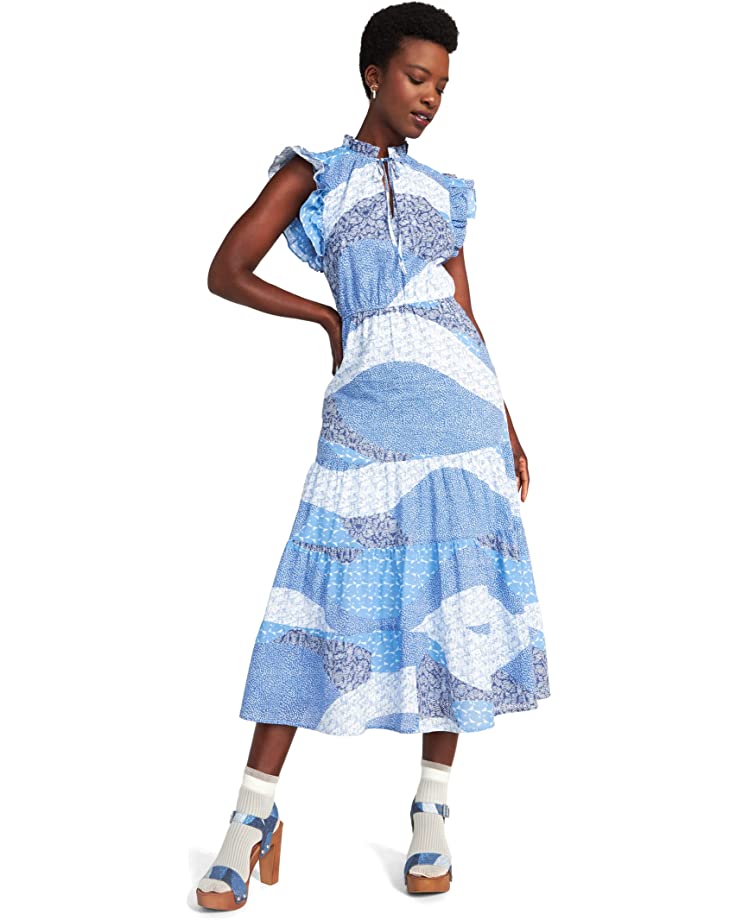 10.) Zappos
Zappos is an LA-based online shoe and clothing retailer that's also part of the Amazon Inc. group of companies. The brand has expanded from selling shoes to include apparel, accessories, and handbags. You'll find best-selling dresses for sale as well as new season-ready staples, denim, shirts, and tops for everyday and casual wear. (Zappos also has a new "style room" section for a more curated clothing shopping experience, that Neiman Marcus fans will appreciate.)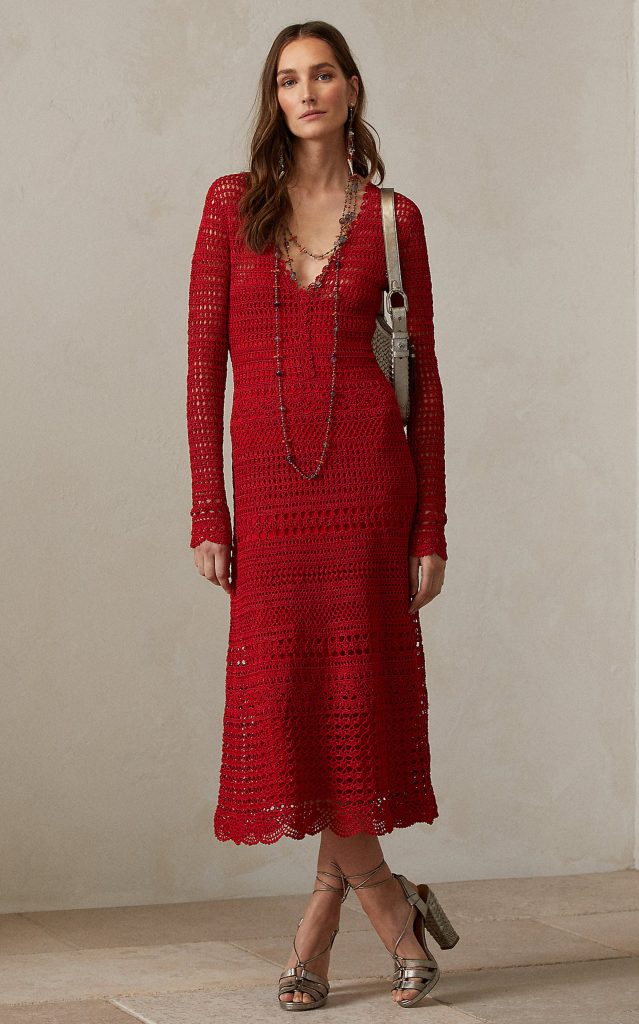 11.) Moda Operandi
A NY-based online luxury fashion retailer that allows shoppers to preorder next season's styles directly from established brands and designers after their runway show. Discover the latest trunk show pieces from Prada, Monique Lhuillier, to Balenciaga and browse through Moda Operandi's latest collection of dresses, coats, gowns, and investment crochet pieces like this red crochet-kinit midi sweater dress from Ralph Lauren.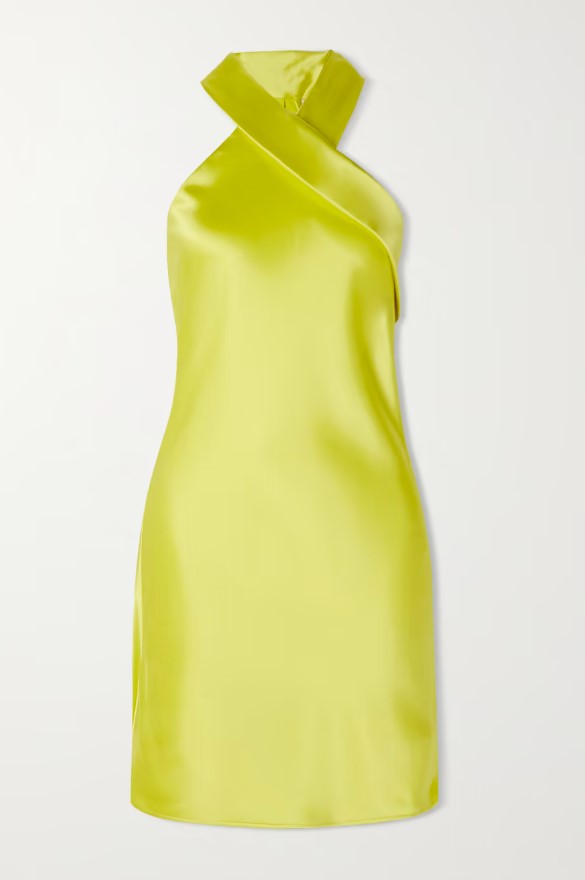 12.) Net-a-Porter
One of the trusted go-to platforms for high-end luxury and fashion retail items. Like Neiman Marcus, Net-a-Porter has a global reach serving more than 180 countries. The brand offers cult finds as well as exclusive and curated designer and investment pieces including coats, shoes, jewelry, handbags, and occasion dresses similar to this elegant pandora tie-detailed satin halter neck yellow mini dress from Galvan.
13.) Dillard's
A high-end US department store chain with over 282 stores in 29 states. The brand delivers designer dresses, handbags, cosmetics, shoes, home décor, and wedding registry items from local and luxury brands. Those who would like to expand their wardrobe collection can try Dillard's edit of gorgeous flowy dresses, dressy pant sets, statement jackets, and trendy eyelet pieces.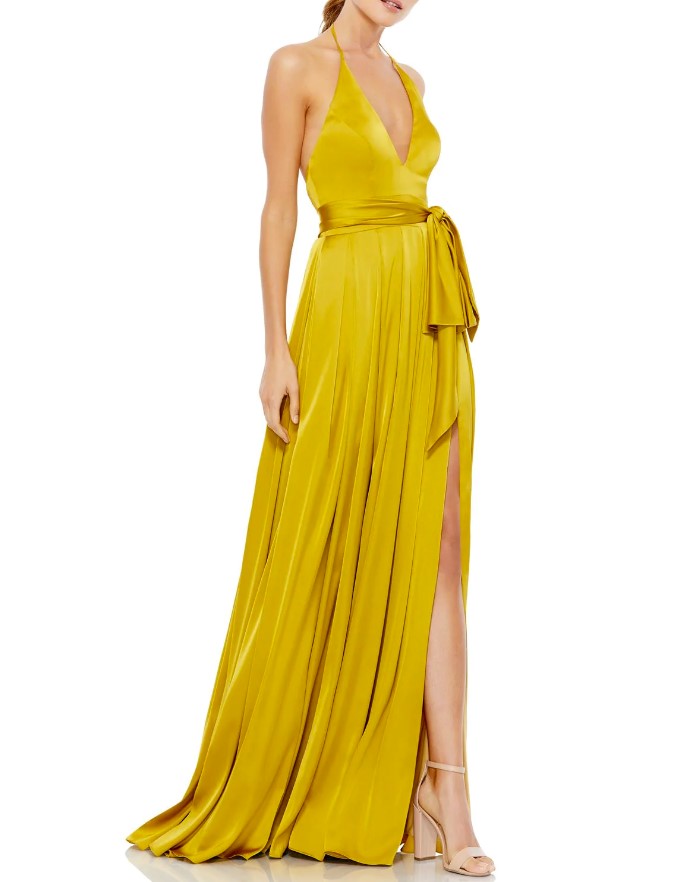 14.) Lord & Taylor
Similar to Neiman Marcus' historic beginnings, Lord & Taylor is one of the country's oldest department store chains founded in 1824. It's now transitioned to a modern day digital collective store featuring local and established brands like Louis Vuitton, Fendi, Mui Mui, and Saint Laurent. Browse through their collection of elegant gowns, gingham print apparel, matching sets for lounging or office wear, new boho dresses, and bright head-to-toe pieces.
15.) Verishop
A premium online social shopping platform for luxury and independent designers, Verishop features a wide collection of men and women apparel, dresses, homewares, and beauty products. The platform boasts a million shoppers per month and is a popular hub to look for classic and occasion dresses.


16.) Ssense
Ssense is a Canada-based luxury online shop founded in 2003 that features designer wear and high-end streetwear. The brand also carries electronic and beauty products and offers a wide range of hard-to-find items from emerging brands. You'll find athletic-inspired loungewear, outerwear, and elegant printed dresses from iconic luxury brands like this Blue Tulip Print Pleated Dress from Gucci.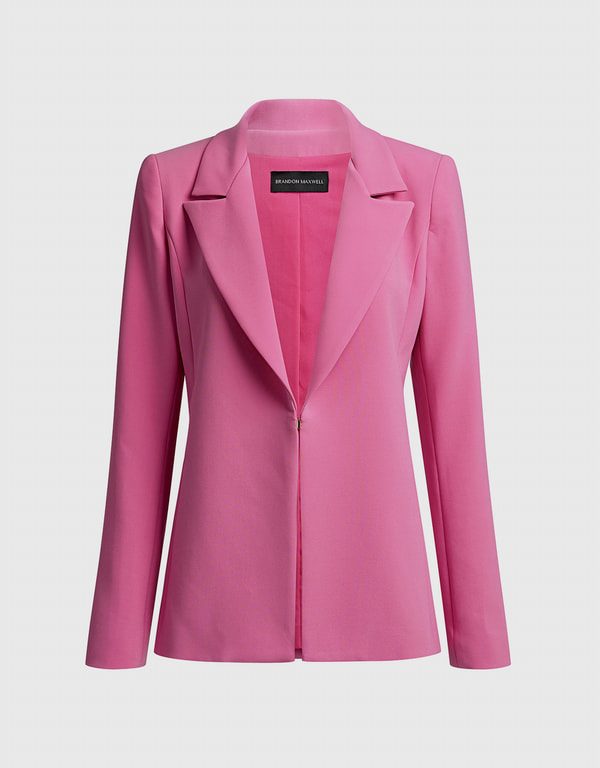 17.) Ifchic
Ifchic is a California-based online luxury retailer founded in 2014. The brand specializes in working directly with designer brands and boutiques globally to deliver curated fashion to its customers. Their products range from ready-to-wear, fine jewelry, beauty items, luxury handbags, and investment pieces like this Classic Crepe Blazer by Brandon Maxwell.
Honorable Mentions: