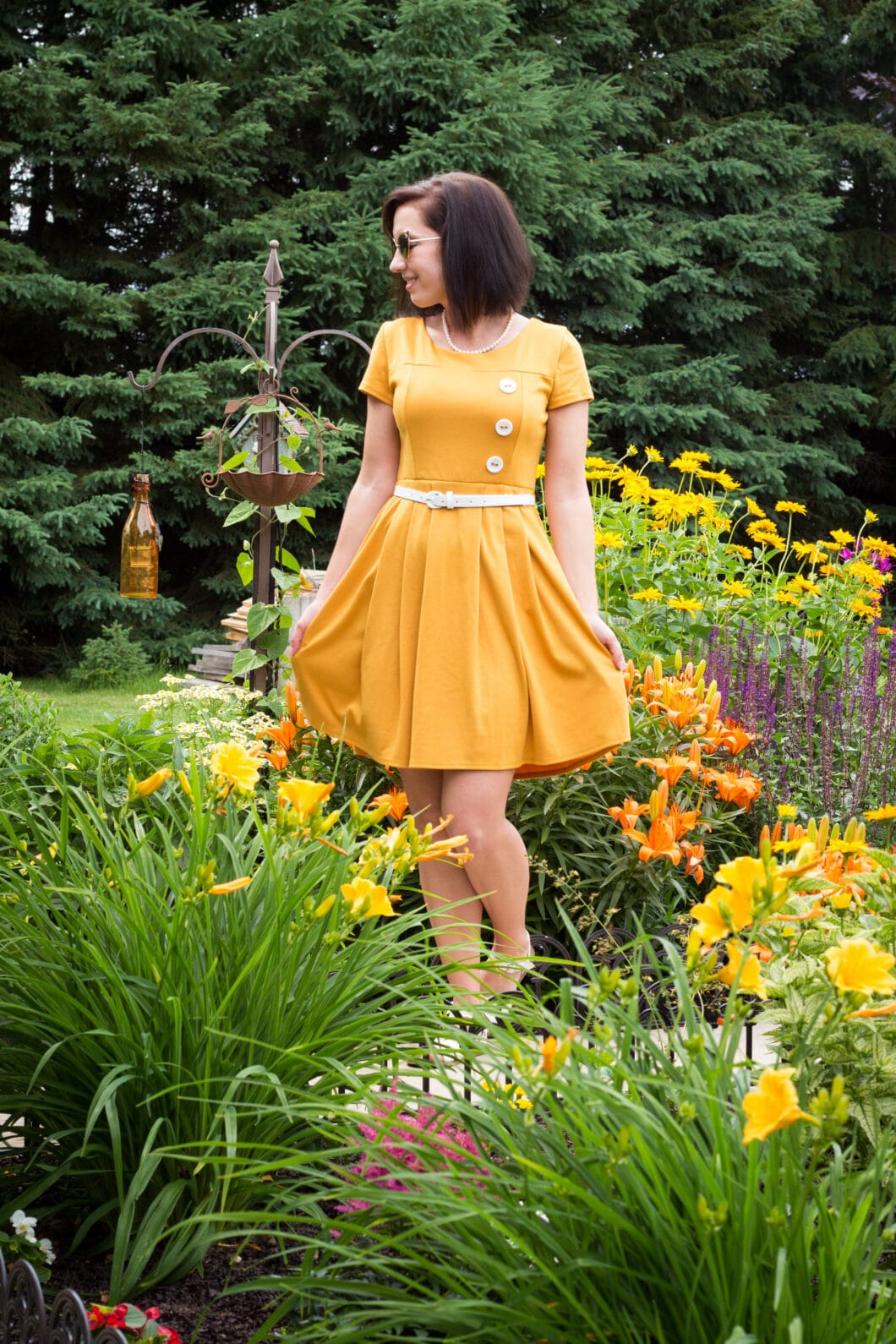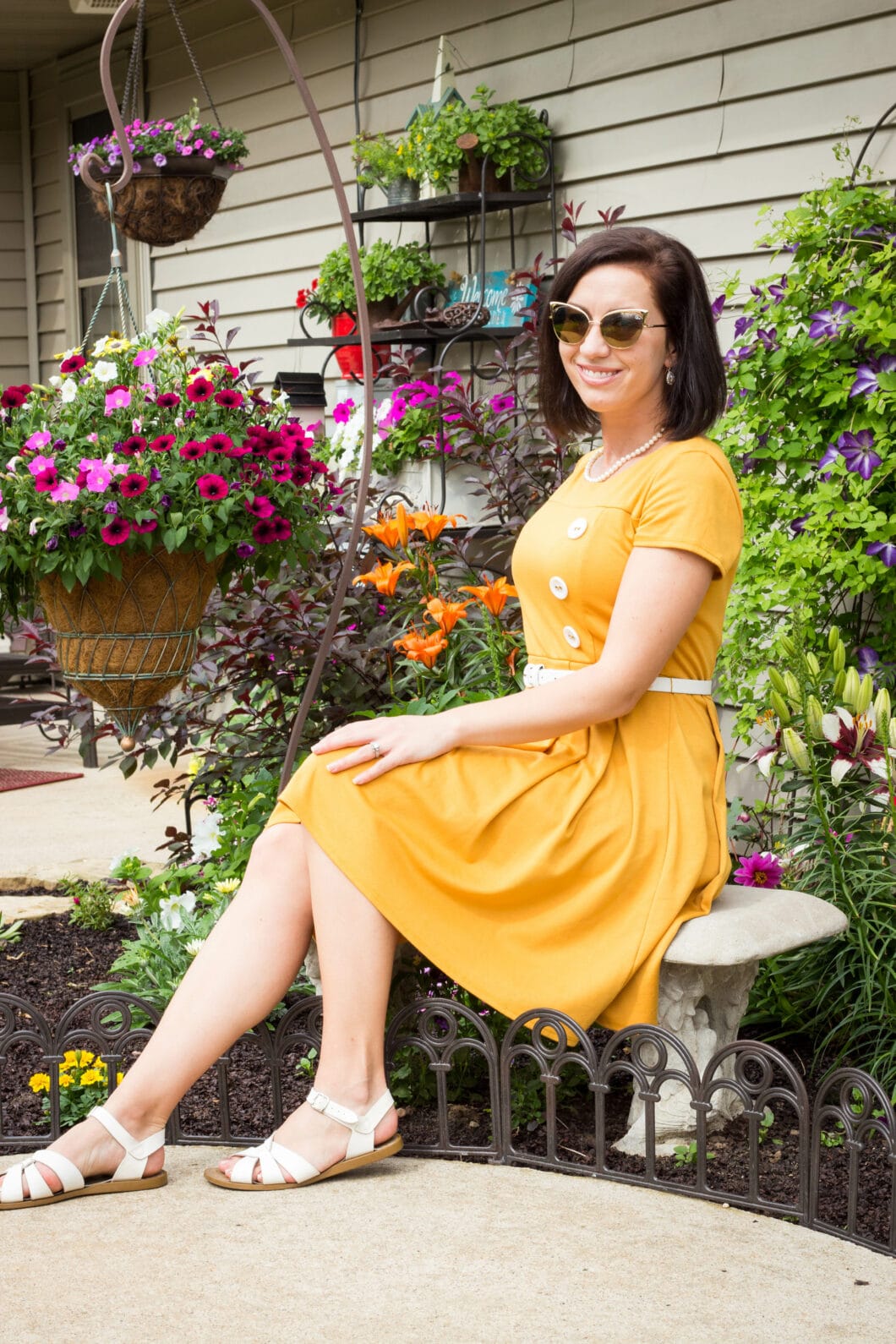 Click to shop:

I took full advantage of the warm weather last week in Wisconsin! (Is that an oxymoron "warm weather & Wisconsin?" Haha.) I'm kind of enjoying switching between my summer and winter wardrobe all within a week. There are so many fun options for clothing, then! And it's certainly feeling like winter in Rosario today…I was wearing boots and a warm coat! (All within a week of taking these photos.)
Anyways, back to this outfit I wore last week when the weather was lovely! This dress was one I had bought just before Christmas. It kept selling out every time I went to buy it…it's an elusive little bugger! But, just before the holidays it came back in stock + was on sale! I was so excited. I really loved the color and the short sleeves. (I had featured it in this here winter post, but it was buried underneath a scarf.)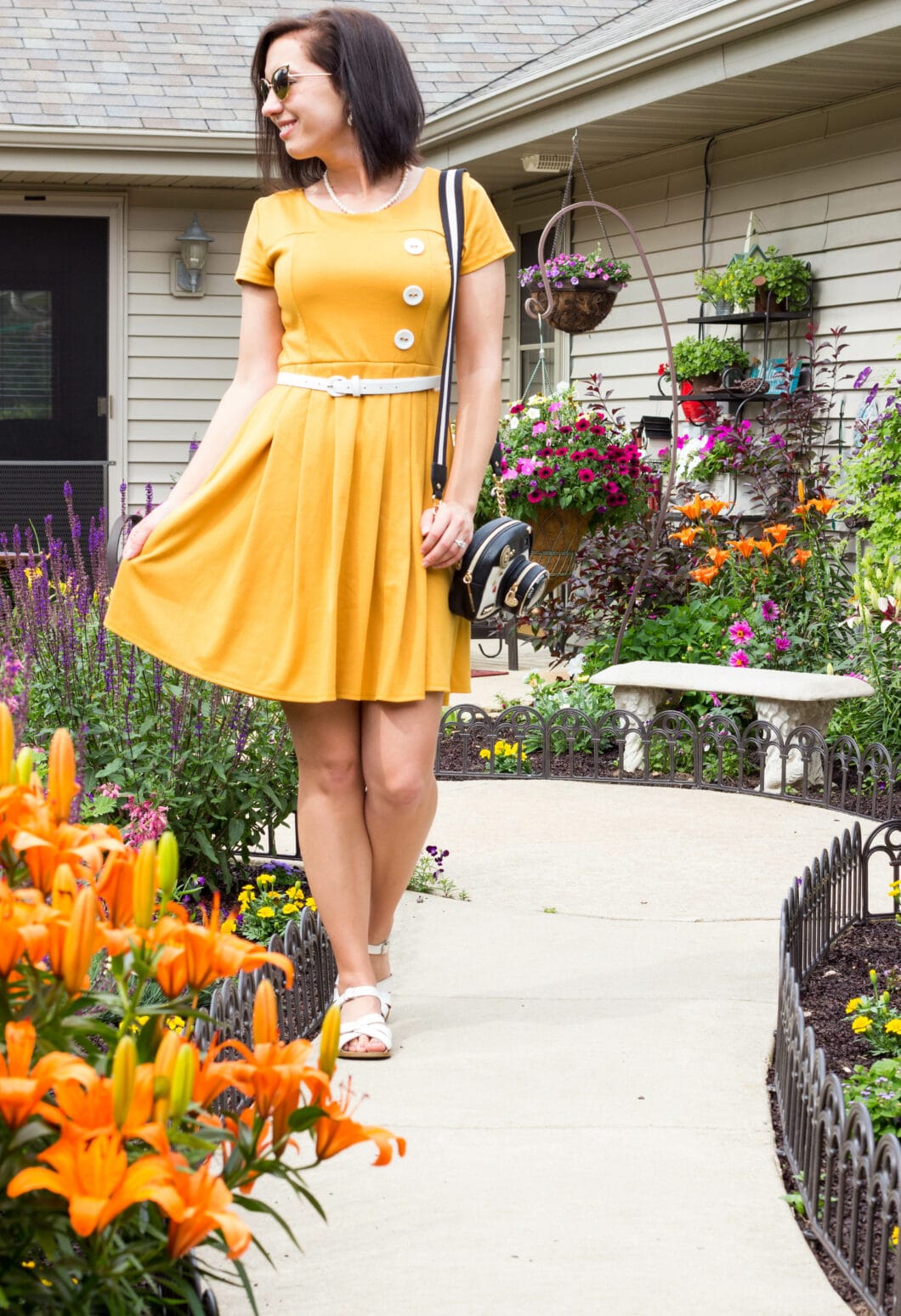 Unfortunately, this dress is sold out once again. (Told you it was elusive!) But I did link to a similar dress below (or see it here). It's not an exact match, but it's pretty darn close. And it would certainly be a better option for summer. While I do love this dress, it is just too thick for summer. I was sweating like crazy the day I wore it! (Just running errands and stopping to visit my dad that day.)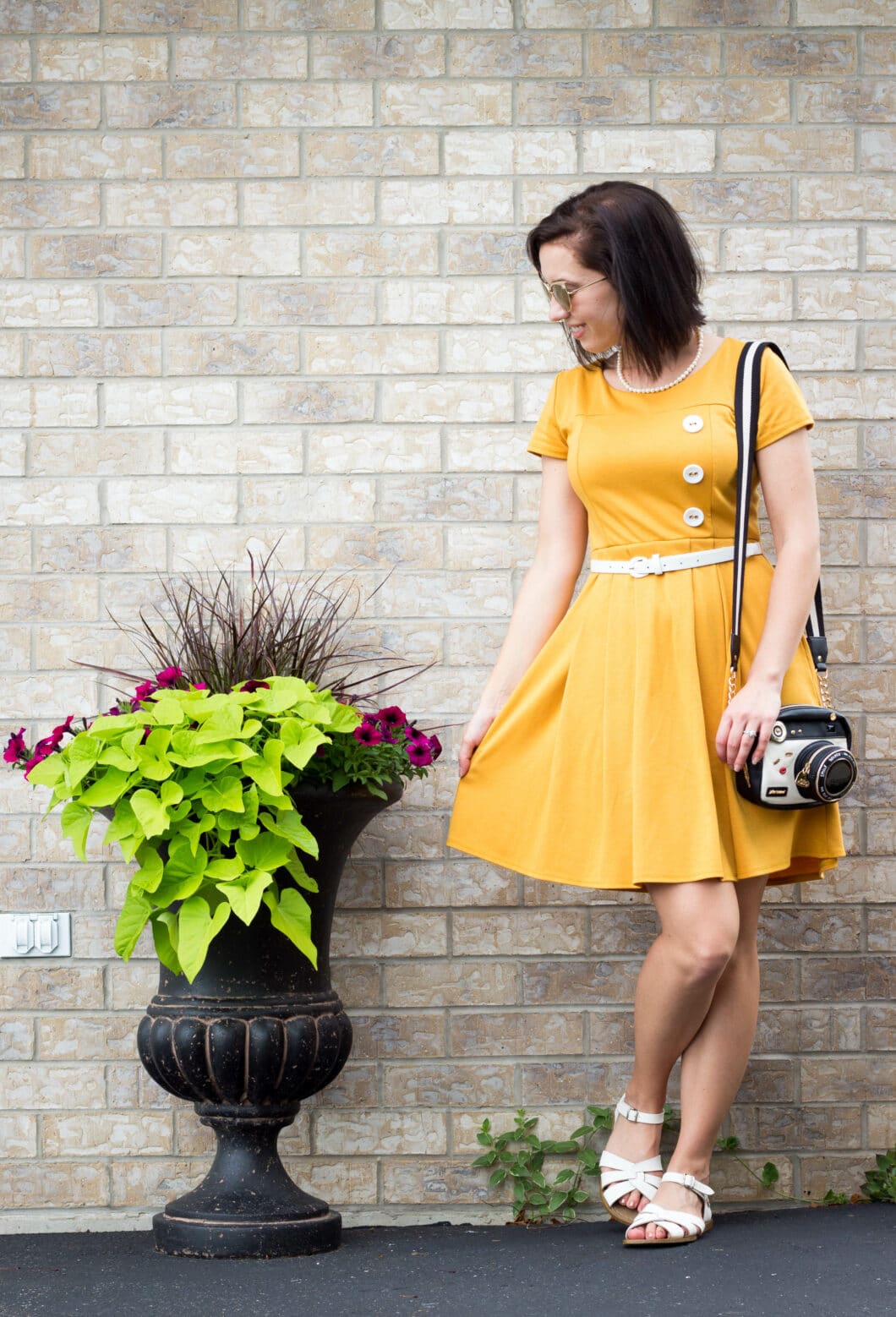 Being home was also a good excuse to break out some of my fun purses again! I miss using this fun camera purse all the time. But I don't feel terribly comfortable using such a noticeable purse in Rosario. (We have a bit of a petty theft problem here.) I haven't had any issues yet, but I've heard enough stories that I would just rather not take the risk. So, I'll save my quirky purses for when I'm home! 🙂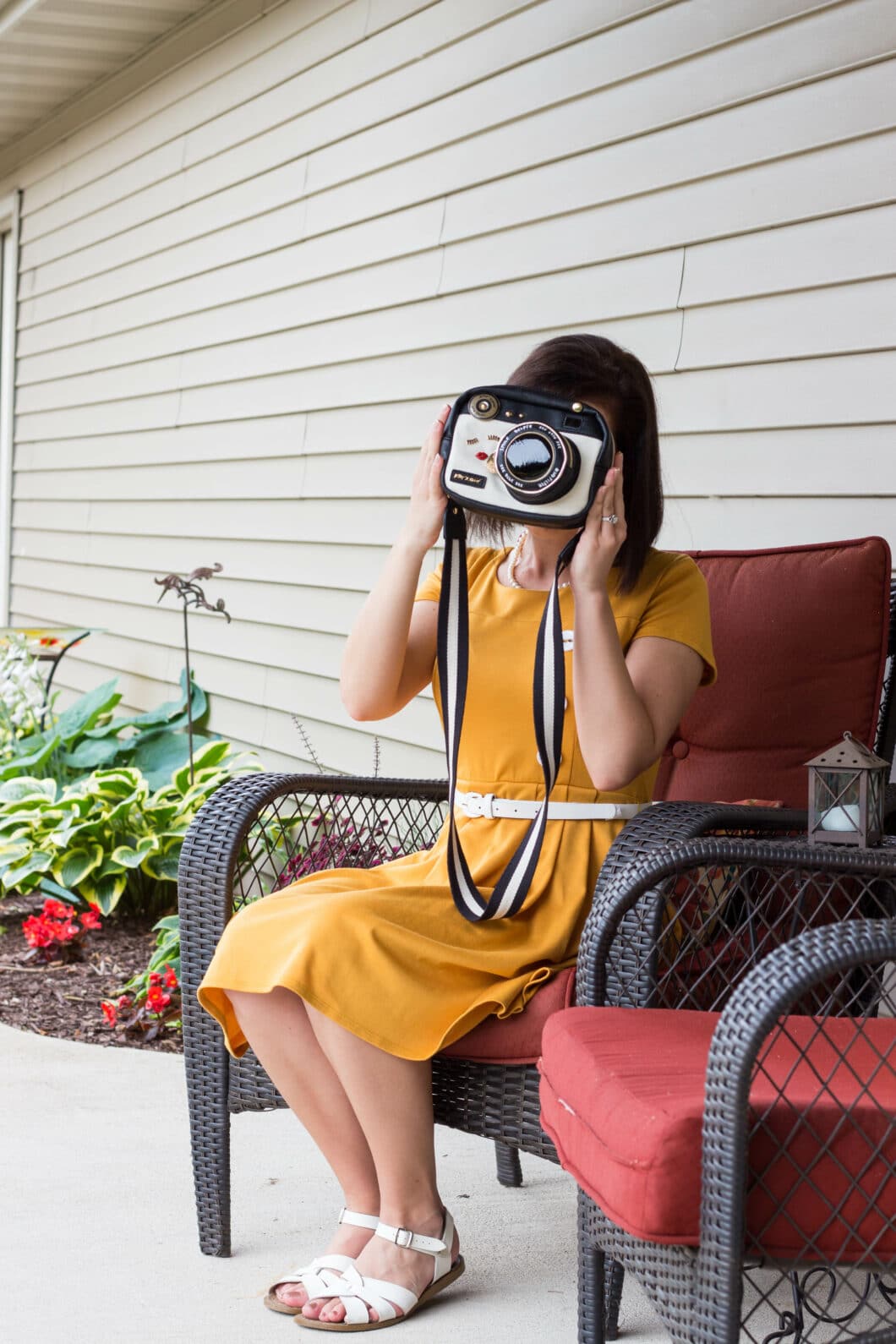 Now, I'm curious, did you ever have luck getting an item that was constantly sold out? Let me know in the comments!

*To see this dress styled for winter, click here.
Where to find it:
Dress: ModCloth (Sold out. Similar here.)
Sandals: Salt Water Sandals
Purse: Betsey Johnson
Belt: Old (Similar here)
Sunglasses: Old (Similar here)
Disclosure: some of the links in this post are affiliate links. Meaning, if you click a link and make a purchase, Have Clothes, Will Travel gets a very small commission. Thank you for supporting the brands that make this blog possible!
*c/o = courtesy of, meaning the company gave me the product to be used on my blog, and I did not pay for it. All opinions are my own, and I am not being compensated for a positive review.