Argentina Must-Do: Riding Horses Through the Andes with Don Daniel Ranch
Horseback riding through the Andes with Don Daniel Ranch is hands down my most favorite experience in Argentina so far. Heck, I'd say it's one of my favorite experiences of my life! (Tied only with our adventures up Rainbow Mountain and Mount Fuji.) This is a one-of-a-kind, authentic experience I can't recommend enough if you find yourself near Mendoza, Argentina one day.
What to Expect – Getting to the Ranch
For this adventure, you'll need to book a guide. We were fortunate our amazing guide was Tim. (Ask for him when you make your booking. You won't regret it. He speaks English, Spanish and French…so tell your French-speaking friends about him too.) Tim came right to our hotel in Mendoza to pick us up in his very nice and shiny truck. I didn't realize it when I made the booking, but this is essentially a private tour. We were the only people Tim was in charge of for the day.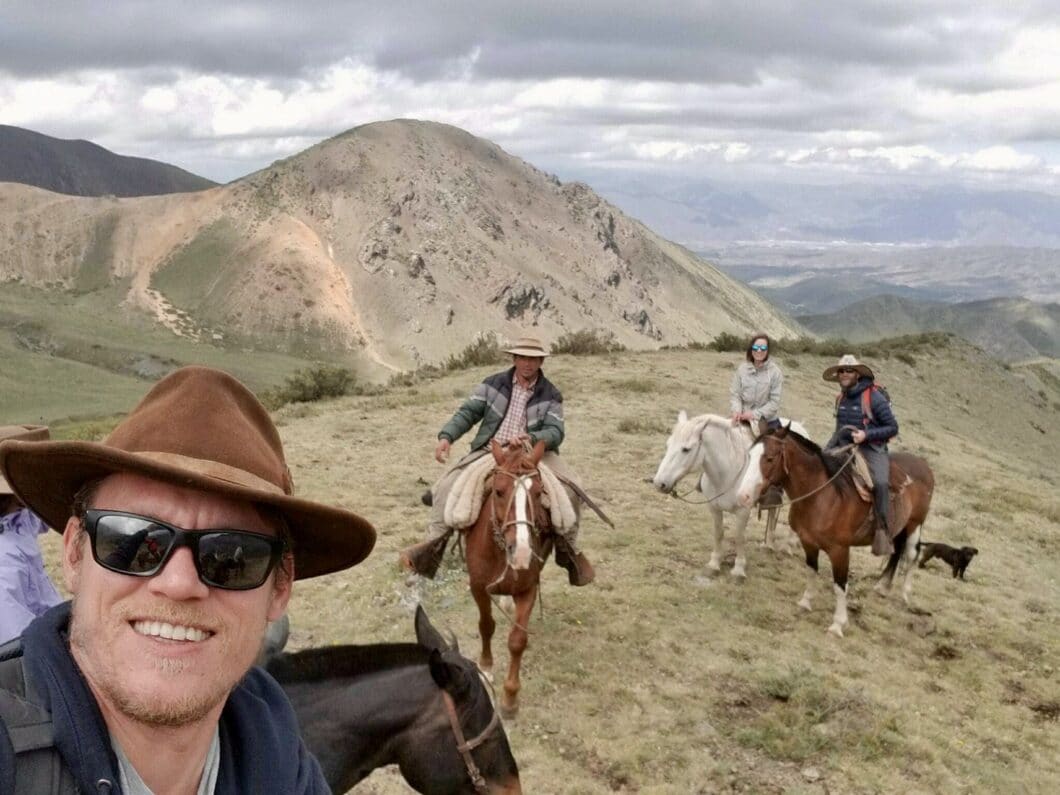 The drive to get to Don Daniel Ranch is over an hour away from Mendoza. But it goes quickly. Tim showed us plenty of amazing views and gave us great information about the area. We were able to get out and take photos at some stops (like the first photo in this post). I also thought it was funny, as we were driving through one tiny town, there was a big, shiny food truck on the side of the road. Apparently, that truck was leftover from filming the Brad Pitt movie "Seven Years in Tibet." Once filming was done in Argentina, the locals were able to buy the equipment from the set. (I also had no idea, that part of Seven Years in Tibet was filmed in Argentina.)
What to Expect – Breakfast at Don Daniel Ranch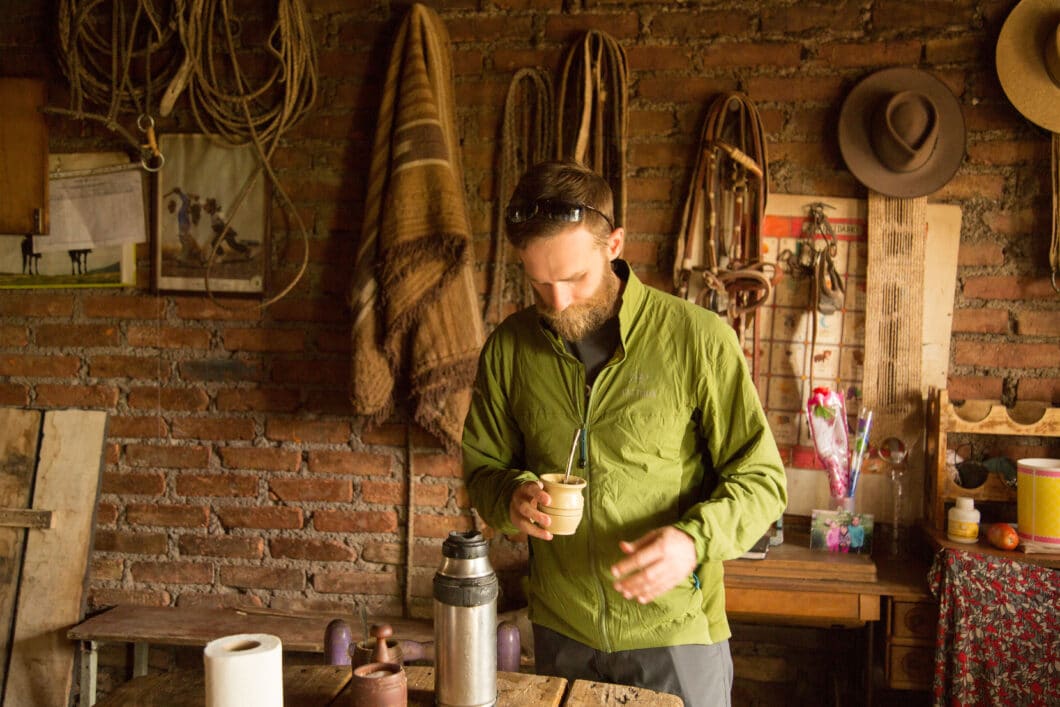 Once we arrived at Don Daniel Ranch, we were treated to a lovely breakfast of a sweet bread (I think it was called 100 golpes pan..which translates to 100 punches bread) and mate. If you've never heard of mate, then click here.
I also snapped a few photos of the chickens, dogs and ten million goats on the ranch, haha. The dogs actually tagged along on our ride too!
We hung out for a little while and chatted while we waited for another group to arrive. The only other "group" who was with us for the day was a lovely couple who owned a bed and breakfast nearby. They were coming to test out this experience and offer it as an excursion from their bed and breakfast. Needless to say, this experience was basically a private tour…and not one with a tour bus filled with screaming children!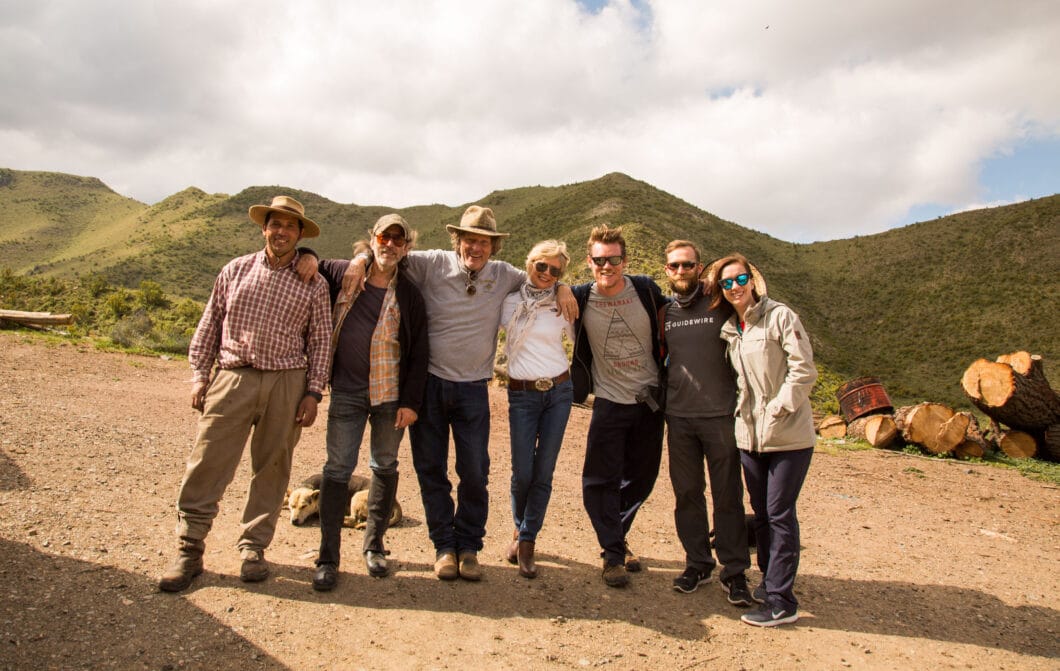 What to Expect – Riding Through the Mountains + Lunch
Once we were all assembled, we hopped on our horses and rode for maybe an hour and a half. We did take a couple short breaks to rest here and there to stretch our legs.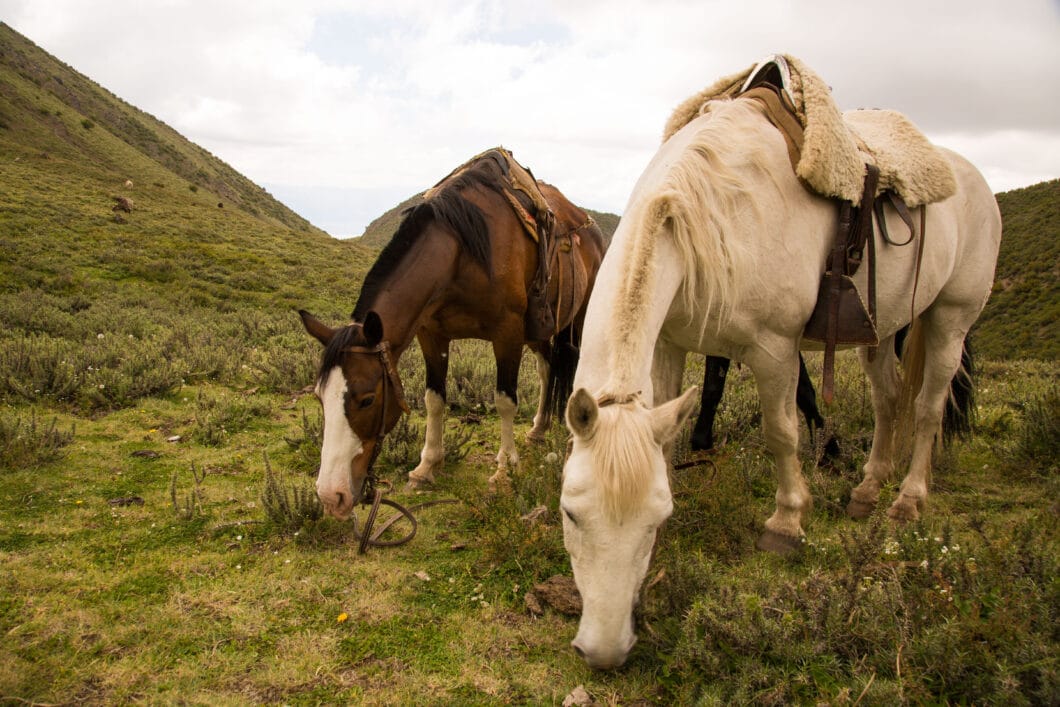 We then stopped to have an Argentine "Asado" (BBQ) on the side of the mountain next to a stream with some delicious wine. It was heavenly!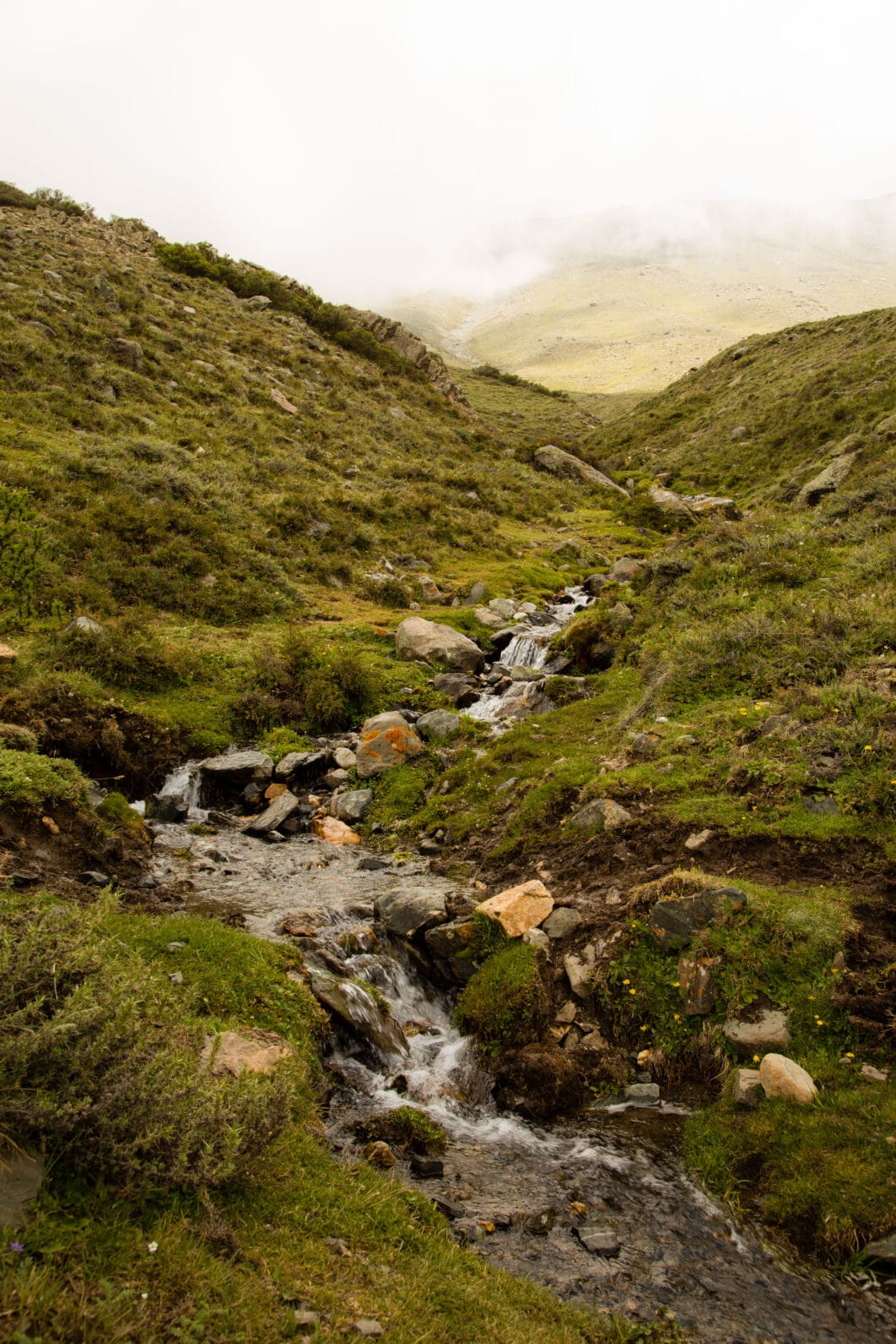 The asado was such a good time we actually hung out here for a couple hours (but if you needed to get back at a certain time, Don (the ranch owner) and the guides would get you back on time).
Some Guanaco also made an appearance in the distance while we were eating lunch. I didn't even know Guanaco existed until this moment, to be honest. They're a wild animal in South America that's similar to a llama.
After lunch, we set off back to Don's ranch. For this portion, you'll be going through the mountains in some rather steep areas. I'll admit, at this point, I was a little nervous (I hate heights), but the horses were so well-trained that there was really no need to worry. They knew where they were going!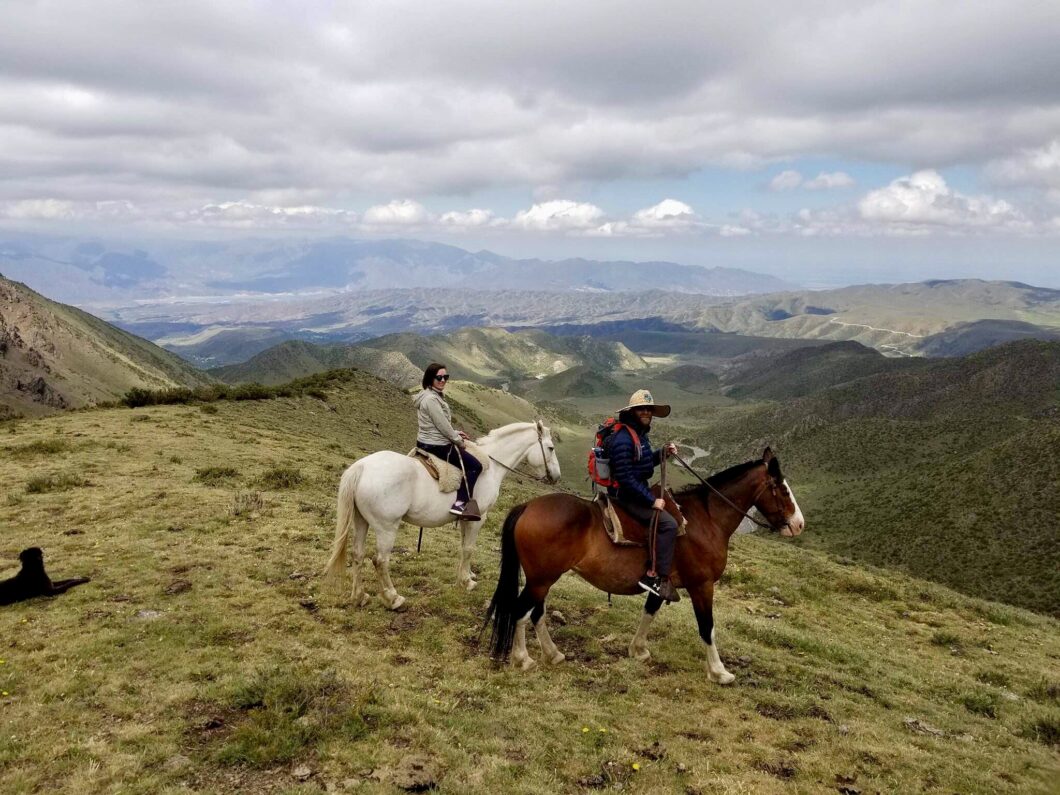 We were also lucky on the day we went, as we were able to participate in rounding up 50 of Don's other horses to bring back to the ranch. Unfortunately, a puma had killed a few of the young horses the week before. So, Don wanted his horses close to the ranch for safety reasons.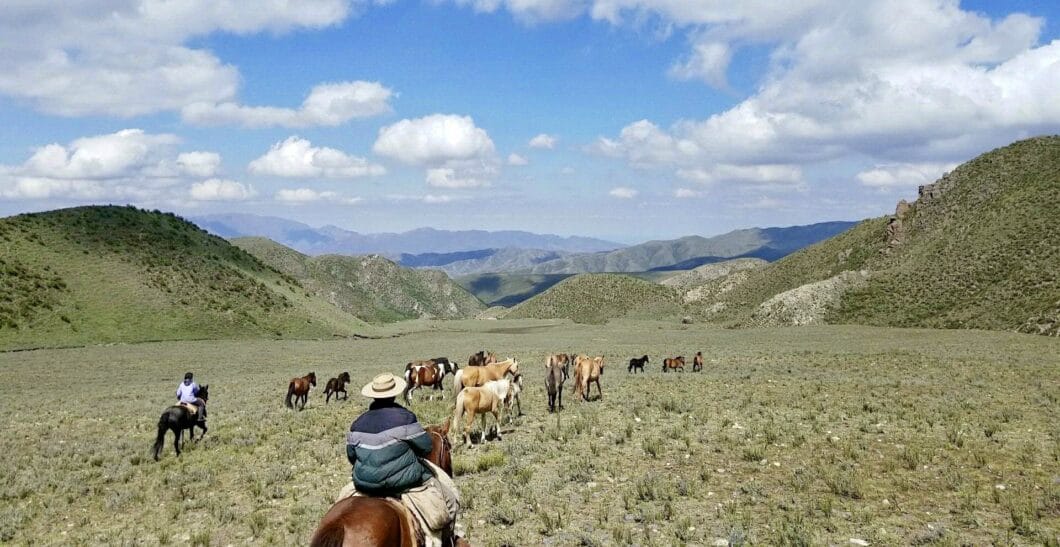 My husband took a small video on his phone of this as well.
Do You Need Experience Horseback Riding To Do This?
By this point, you may be wondering if you need any experience horseback riding to go on this adventure. The short answer is no. Don and the guides are there every step of the way to help you along, and the horses are very well-trained and know exactly where to go/what to do. You don't have to gallop with your horse at full speed (unless you want to go full speed!), but you can just move along at a slow steady pace. I would say that you need to be open-minded and ready for an adventure, though! As I said, at times it gets steep and you are going through some interesting terrain. So, be mentally prepared. (For the record, my husband had zero horseback riding experience, and I hadn't ridden since I was a teenager.)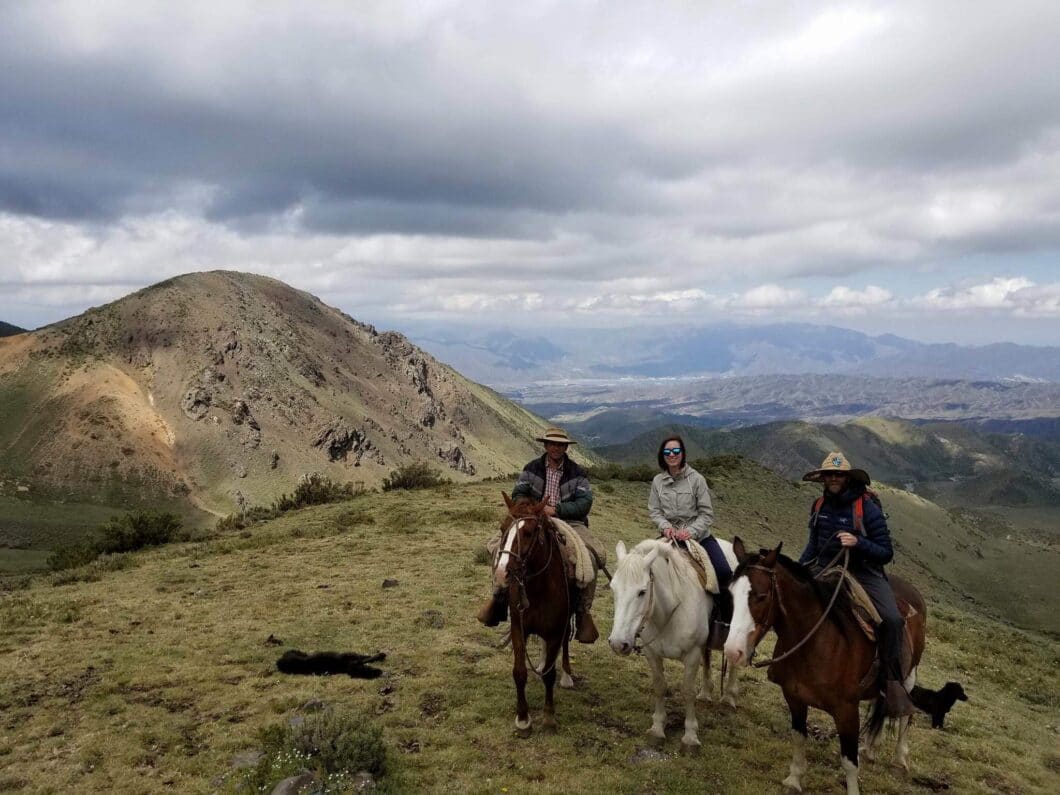 What Should You Wear and Bring With?
Sunscreen! And a hat and sunglasses. You will get burned to crisp without this. Depending on the time of year that you go, you're also going to want to bring warm clothes. We went in the beginning of summer and a waterproof jacket was still a requirement. You're also going to want long, comfortable pants and boots…or at the very least some long, thick socks. You go through some brush at times that really scuffs up your lower legs if you're just wearing sneakers (like my husband and I did). If you have boots and some longer socks – wear them. A small backpack is also a good idea, so you have a place to put your extra layers as you get warm and any extra water you want to bring with.
Bottom line – you have to do this!
I can't recommend this day enough. Don and his family are amazing, and the guides working with him are all amazing as well. The horses are so well-trained and the views are out-of-this-world. This is truly an authentic gaucho (cowboy) experience! If you're in Mendoza, Argentina, this is an absolute must-do!
*Click here to book this day. And check out our other pictures, below. (Click on them to make them full-sized and to read any captions.)
Would you go horseback riding through the Andes? Let me know in the comments!
*Click here to read my post, "How to Spend 10 Days in Argentina."
Travel Insurance
It's a good idea, no matter where your adventure takes you, to have travel insurance. You never know what might happen! Whether you get sick before your trip and can't go, or you become sick or injured while on your adventure – being covered with travel insurance is a must. Some credit card companies do provide this service (check with yours), or you can get a quote from companies such as RoamRight. To get a free quote, click here.
Visa Requirements
To check if your country requires a Visa for traveling to Argentina, click here.
Argentina Travel Guide
Are you still looking for more information on traveling to Argentina and prefer a hard copy? Click here to check out an amazing travel guide written by Lonely Planet! It includes budget tips, maps and more.
Want to Learn Spanish Before Your Trip?
Knowing some basics in Spanish can be helpful for your time in Argentina. Try a free 3 day trial of Rosetta Stone (the best way to learn a foreign language) by clicking here.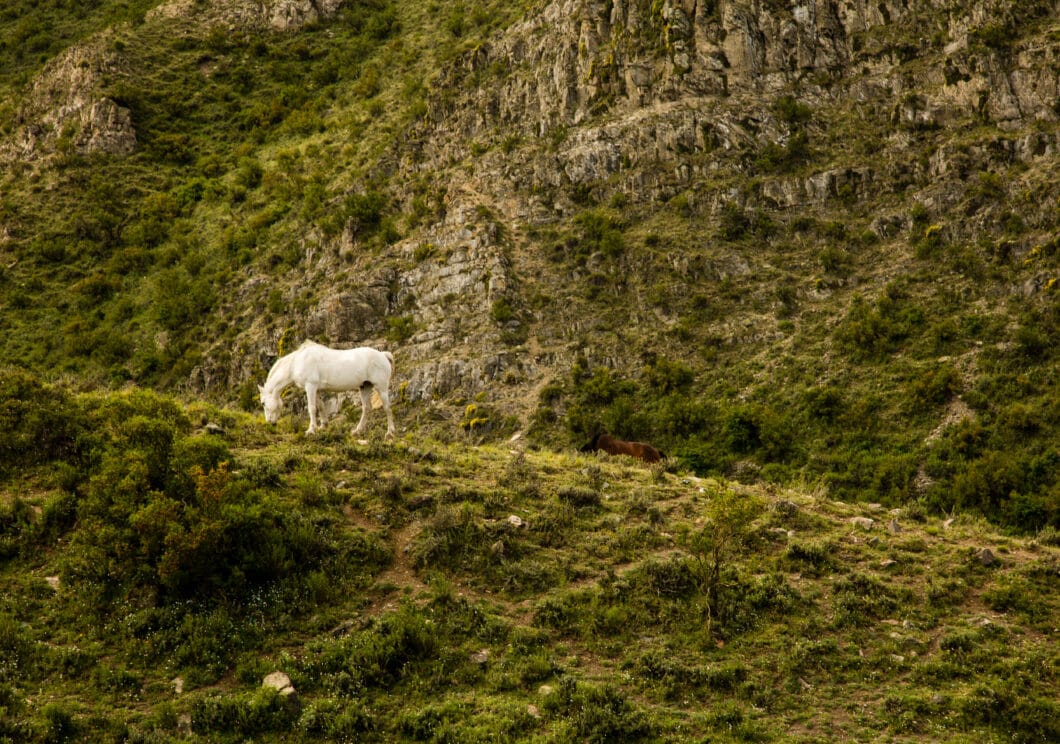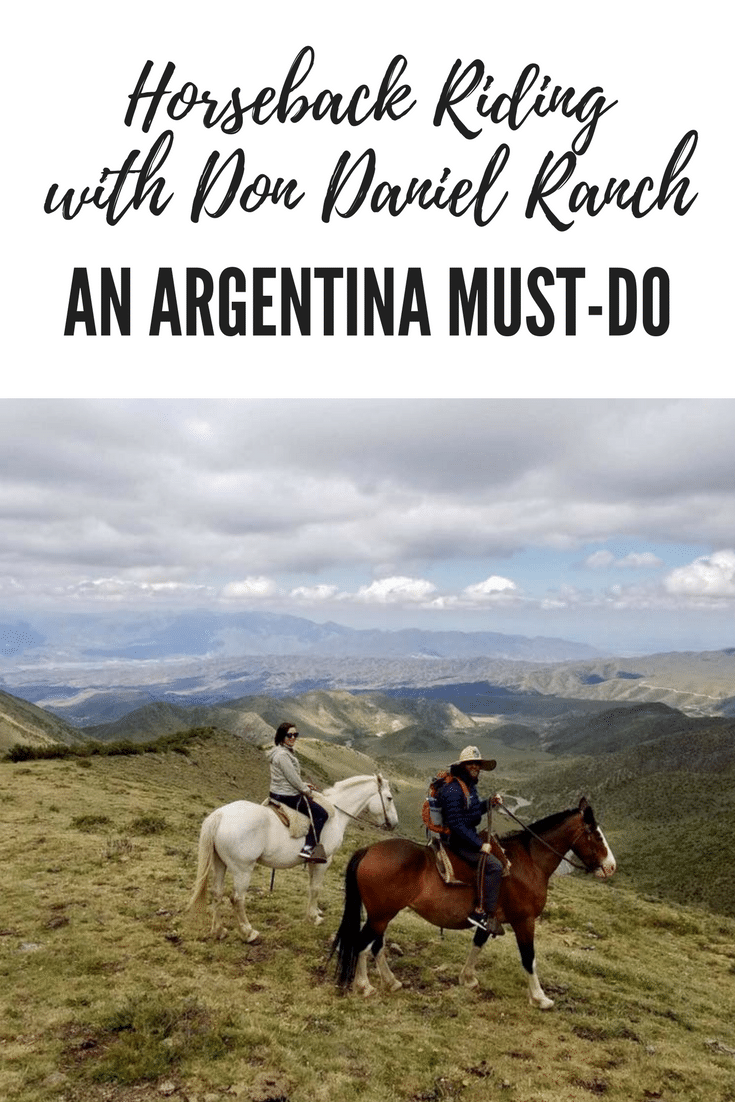 *Disclosure: some of these links are affiliate links. Meaning, if you click a link and make a purchase, Have Clothes, Will Travel gets a very small commission at no extra cost to you. Thank you for supporting the brands that make this blog possible! I am also a participant in the Amazon Services LLC Associates Program, an affiliate advertising program designed to provide a means for us to earn fees by linking to Amazon.com and affiliated sites.