10 Days in Argentina – The Ultimate Itinerary by a Resident
I was fortunate to have lived in Argentina for nearly 2 years and could explore the country at leisure on my holidays. However, for most people coming to visit this beautiful country, that simply isn't possible. I think a 10-day itinerary is the perfect amount of time to see the highlights of Argentina.
This itinerary will help you plan your Argentine adventure, and see as much as you possibly can in your 10 days, and it's written by someone who has actually lived in Argentina. It will take you from Buenos Aires to Puerto Iguazu to Patagonia – and also offer suggestions for Mendoza if you have additional time.
I'm also explaining the best time of year to come to Argentina, how to get around Argentina, and offering accommodation suggestions. Enjoy!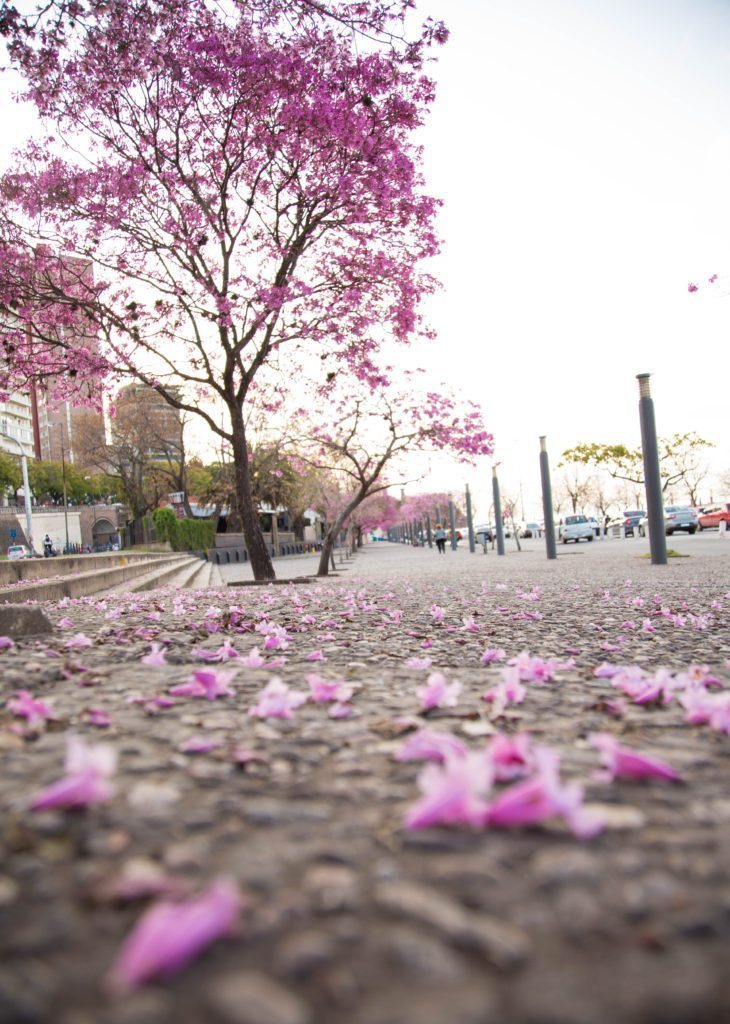 *Disclosure: some of these links are affiliate links. Meaning, if you click a link and make a purchase, Have Clothes, Will Travel gets a very small commission at no extra cost to you. Thank you for supporting the brands that make this blog possible!
Best Time of Year to Travel to Argentina
Argentina is HUGE, folks. So depending on which parts of the country you are planning to visit, this will vary. This itinerary will do its best to get you to see most of the country, though! I personally put this itinerary to the test at the end of February, and it worked beautifully!
The weather is a bit warm in Buenos Aires and Puerto Iguazu at this time of year (around 80 degrees Fahrenheit for a high on average), but it was absolutely perfect in Patagonia (between 50-60 degrees Fahrenheit). There were also very few crowds.
If the end of February doesn't work for you, I also recommend visiting Argentina in the spring, which is the end of September through the end of December. The temperatures are mild and the beautiful Jacaranda trees are in bloom (pictured above). The average temperatures will vary, but Buenos Aires is usually between 60 degrees Fahrenheit and 70 degrees Fahrenheit. The Patagonia region will be chillier, with temps ranging from only 30 degrees Fahrenheit to 50 degrees.
Read more: What to Wear in Argentina for Both Men & Women by a Resident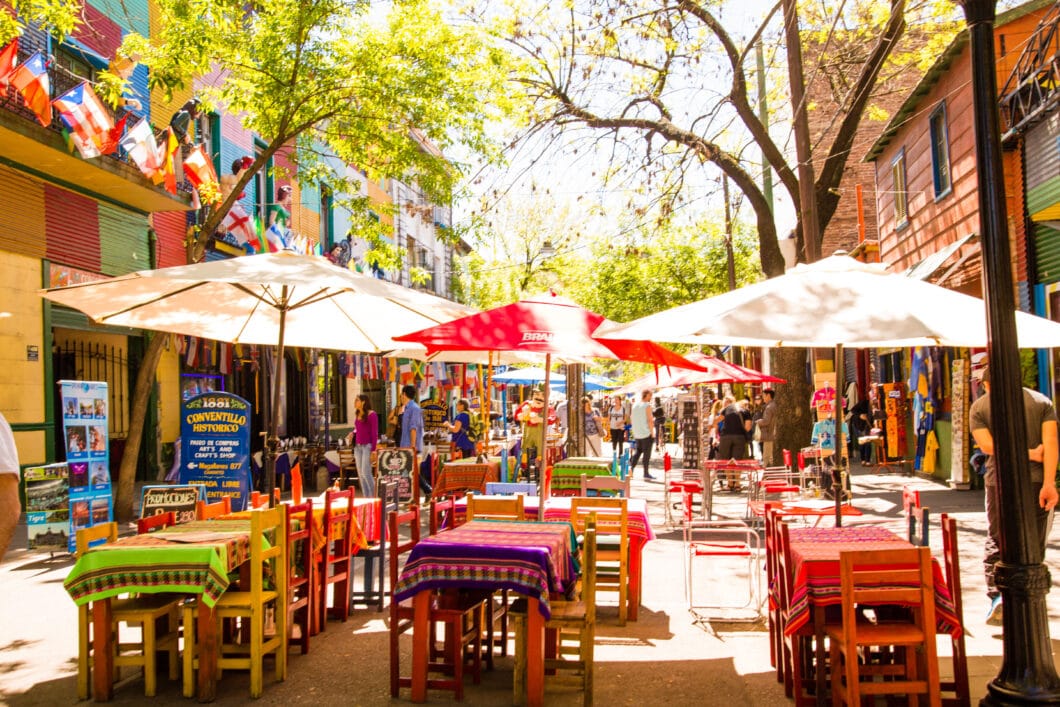 Arriving in Argentina – How to Get to Your Hotel From the Airport
The majority of international flights will arrive at Ezeiza International Airport in Buenos Aires (EZE). This is about 20 miles/33 km from the city center of Buenos Aires (where your hotel will likely be).
Now, taking the bus from the airport to the city center will take you anywhere from 2-3 hours, and it's not a simple journey. Whereas a car ride will take about 40 minutes.
I recommend contacting your Buenos Aires hotel for a shuttle service. (Click here to see all hotels in Buenos Aires) or taking an Uber. Uber does work in Buenos Aires! A ride will likely cost around 970 pesos (roughly $15 USD).
FYI – As of right now, US citizens do NOT need to pay a reciprocity fee when you enter Argentina. Most nationalities also do not require a visa to enter Argentina. Double-check if you need a visa by clicking here and entering your nationality.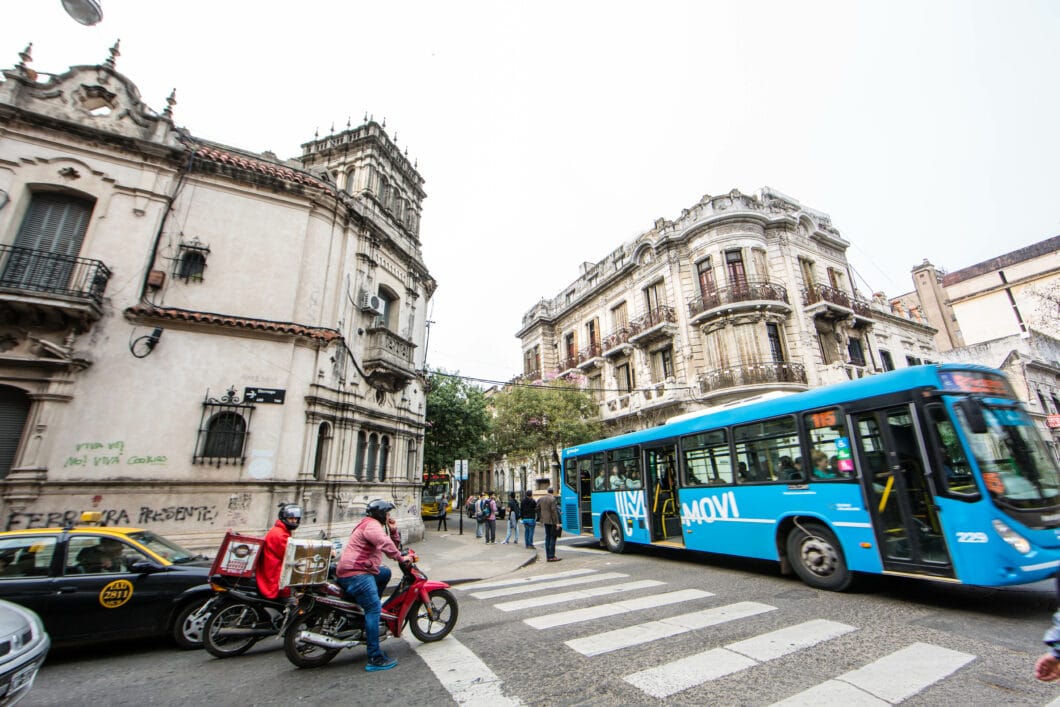 Getting Around Argentina for This Itinerary
To maximize your time for this itinerary, I recommend flying to each destination. It is possible to take a bus or rent a car and get to these destinations, but you will need to have more time than just 10 days in Argentina.
For example, taking a bus trip from Buenos Aires to Puerto Iguazu will take a minimum of 18 hours – and the ticket will be roughly the same price as a flight. Driving your rental car will take roughly 15 hours. Or a flight from Buenos Aires to Puerto Iguazu will take less than 2 hours!
The most common domestic flights will be through Aerolineas Argentina. Their flights will be the most readily available and likely the cheapest. I won't lie – they're not the best airline. The service is quite terrible (in my experience), and it's a bit chaotic. Just prepare to adjust your expectations when flying with them! (I personally flew Aerolineas Argentina for this entire itinerary.)
LATAM Airlines also offers domestic flights, although not as many, and prices can be a bit higher. They are a far better experience to fly, though, in my experience!
In Buenos Aires or Puerto Iguazu, you can use public transport to get around within the cities. Buenos Aires has a great subway system, and the buses in Puerto Iguazu are quite efficient and inexpensive. Cabs are also always readily available (and Uber does run in Buenos Aires).
In Patagonia, there are shuttles, taxis, and plenty of tour companies to get you where you need to go.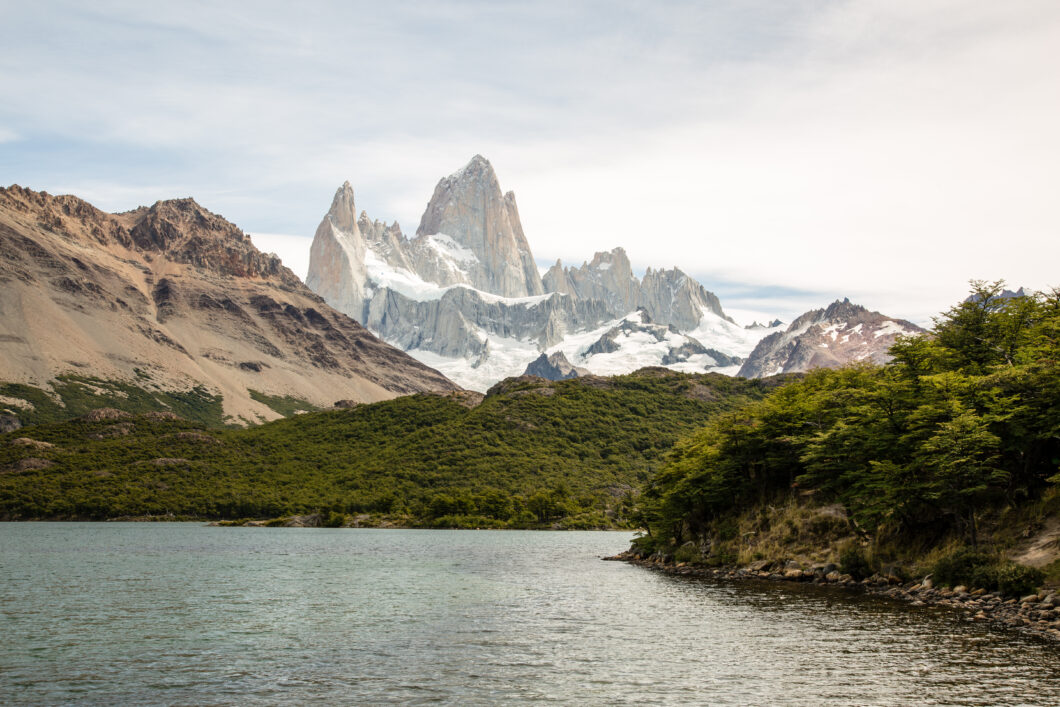 The Ultimate Argentina Itinerary
Day 1 – Arrive in Buenos Aires & Spend a Half Day Exploring
Overnight in Buenos Aires
---
Your international flight will most likely be stopping in Buenos Aires, so be sure to take some time and explore this beautiful city! It's been my experience that most flights coming from the US arrive in the morning. So, this will give you a half-day to explore!
I would suggest going to Plaza de Mayo, La Boca, and La Recoleta, and then having dinner near La Recoleta or Puerto Madero – depending on where your hotel is. I always stayed at the Sheratons (the Convention Center & the Libertador were both great) and always had fabulous experiences. If you're looking for luxury accommodation, though, then I suggest the Four Seasons in Buenos Aires.
Read my tips for spending a half-day in Buenos Aires.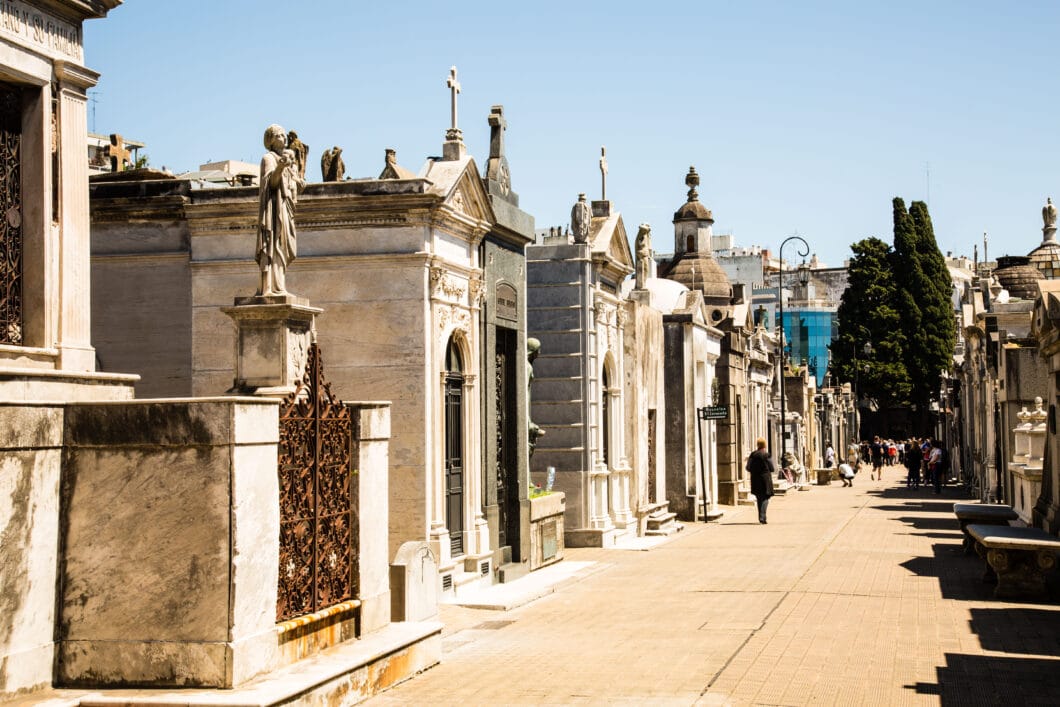 Day 2 – More Exploring in Buenos Aires or Day Trip to Colonia
Overnight in Buenos Aires
---
Option 1.) Explore Buenos Aires – from touring the Casa Rosada to Teatro Colon to dining at a Parrilla to seeing a tango show…there's a lot to do in Buenos Aires! (We LOVED Rojo Tango show.)
Read next: What to Wear to a Tango Show
Option 2.) Day Trip To Colonia del Sacramento, Uruguay – I'm including this because it was one of my favorite travel experiences to date. Colonia is so quaint and relaxing and is a great way to get a little R&R before you get into the craziness that is the rest of this itinerary!
Click here for more info on spending a day in Colonia del Sacramento.
Colonia del Sacramento photos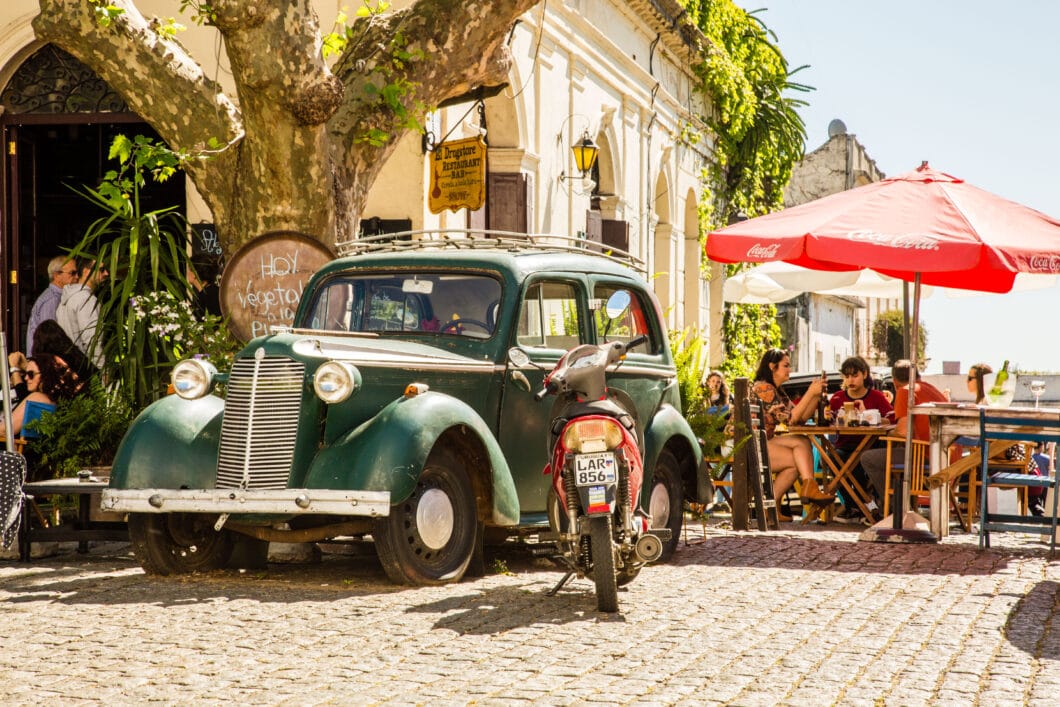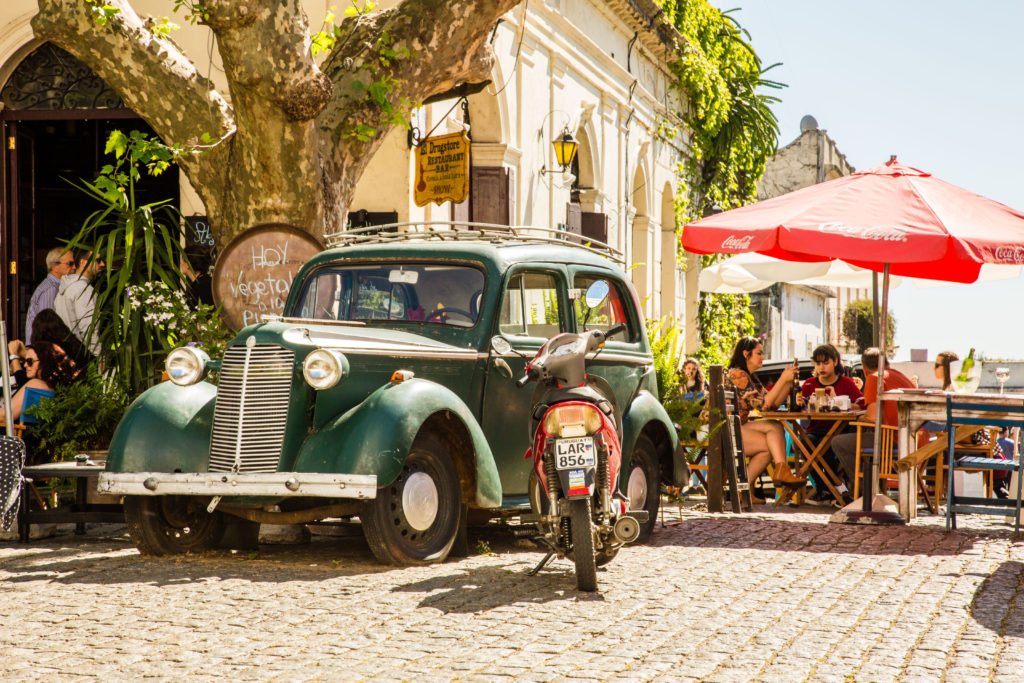 Day 3 – Fly to Puerto Iguazu & Visit the Brazilian Side of the Falls
Overnight in Puerto Iguazu
---
For luxury accommodation, I advise staying on the Brazilian side of the falls at Belmond Hotel das Cataratas. This hotel is literally across the road from the falls & you get access to the falls after the park closes.
If you're coming all the way to Argentina, you MUST visit Iguazu Falls. I really didn't think I was going to enjoy this portion of the trip, but boy oh boy, was I wrong! Iguazu Falls is one of my favorite travel experiences.
Try to get one of the early morning flights (around 6 am). These are direct flights that will get you to Puerto Iguazu by about 8 am. This gives you plenty of time to drop your luggage off at your hotel and then visit the Brazilian side of the falls (you can do this via a tour company, taking the public bus, or by taxi).
Click here to read all my info for visiting the falls.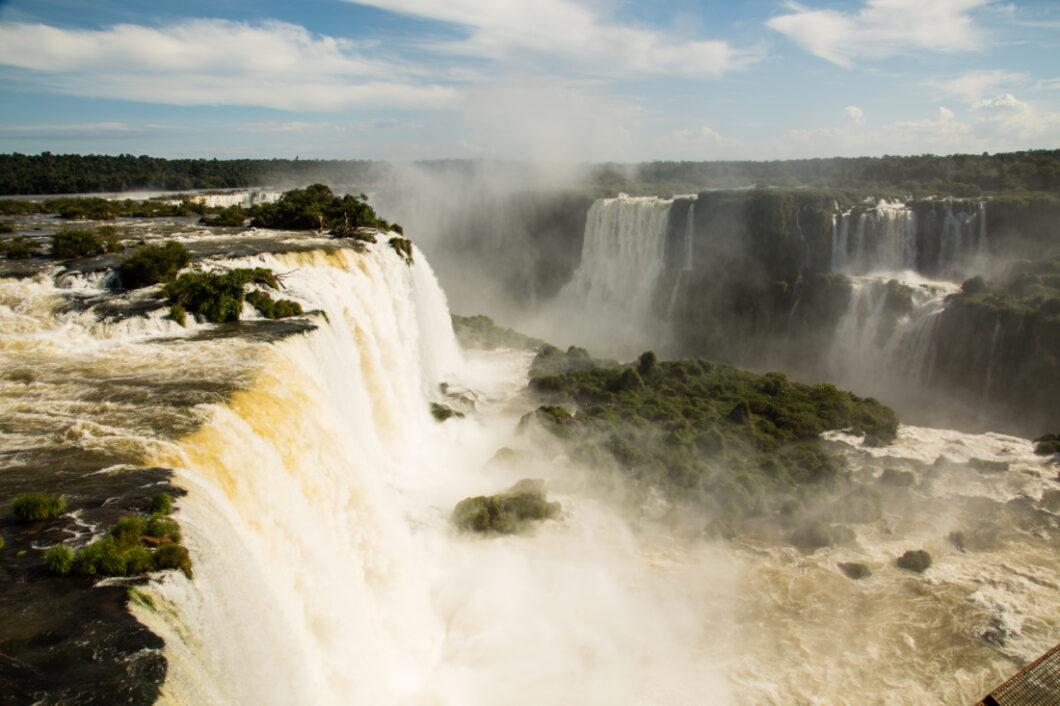 Day 4 – Visit the Argentine Side of Iguazu Falls
Overnight in Puerto Iguazu
---
Yes, visiting the Argentine side of Iguazu Falls requires a full day. There is a lot to see on this side! Everyone has a favorite side of the falls, but I have to say, the Argentine side was my favorite.
Read all my tips for visiting the Argentine side of Iguazu Falls.
See the video below of just how close you can get to the falls on the Argentine side!
---
The flights from Puerto Iguazu to El Calafate, unfortunately, can take some time and tend to involve a couple hour layover in Cordoba. This means that by the time you get to El Calafate, there won't be much time for activities. (If you do manage to get in with a couple hours to spare, you could do a 4×4 off-road tour of the area!) But don't worry, El Calafate is a nice little town with a relaxed atmosphere, there are plenty of little souvenir shops, and fabulous restaurants/bars/cafes to fill your time with.
For luxury accommodation, I advise staying at the Xelena Hotel and Suites or Boutique Hotel La Cantera.
Day 6 – Day Trip to El Chalten
Overnight in El Calafate
---
If you're planning on spending more than 10 days in Argentina, I would suggest spending those extra days in El Chalten. It's a fabulous little town with some amazing hikes. It's actually the "hiking capital of Argentina." But even if you only have 1 day to spend here, you'll still have a great time and get to see some fantastic views of Mount Fitz Roy.
Click here for more information on how to take a day trip to El Chalten.
*Although these hikes are subject to weather, it is still possible to do in the winter months.
Day 7 – Hike Perito Moreno Glacier
Overnight in El Calafate
---
The only thing that was better for me than Iguazu Falls was hiking Perito Moreno Glacier. Nothing compares to this experience! This is one of the pricier portions of the trip, however, it's very much worth saving your pennies for.
Click here to read why I loved Perito Moreno Glacier so much + all my tips for the hike.
If the hike is out of the budget, though, don't worry! You can take a bus to the viewing platforms of the glacier, this is a much more cost-effective option as well + it still allows you to get close to the glacier.
Oh, and if you want a more challenging glacier hiking experience, they also have a "big ice" hiking option. The big ice is a longer hike and requires you to wear harnesses. It is also more expensive.
*Visiting the glacier in winter will obviously be colder, but it's still possible! And it means fewer crowds.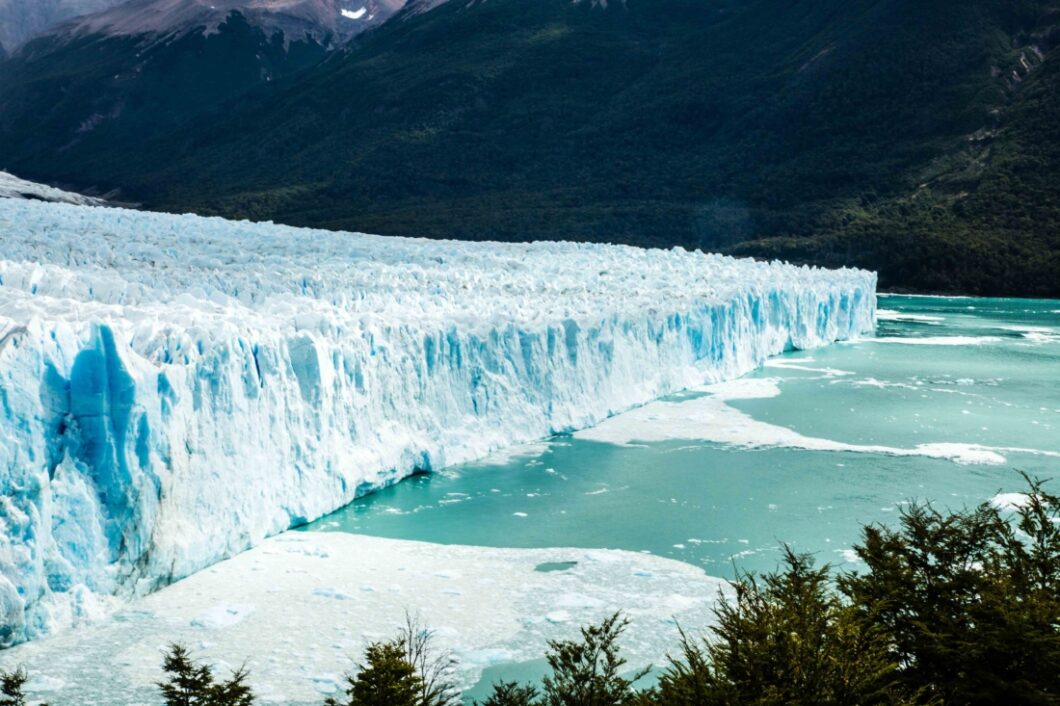 Day 8 – Fly to Ushuaia & Potentially Do a Short Hike **(or see alternative options at the bottom of the post)
Overnight in Ushuaia
---
For luxury accommodation, I advise staying at Arakur Ushuaia Resort & Spa. It's a gorgeous hotel with breathtaking views…& it's where Leonardo DiCaprio stayed while he was filming "The Revenant" here.
Ah, Ushuaia! It's dubbed "The Southern Most City in the World" and is the place many expeditions to Antarctica depart from. Ushuaia is not as high up on everyone's list for places to visit in Argentina, as it tends to be a bit pricier.
For me, visiting "The Southern Most City in the World" has always been high on my bucket list. So, we worked this into our touring itinerary.
Click here to read all my info for visiting Ushuaia.
I loved it here! But I completely understand that this portion isn't for everyone, so I've included some options at the end of the post if Ushuaia just isn't your idea of a good time.
BUT, if you're coming here. A great way to spend your first day would be to take a short hike through Tierra del Fuego National Park!
Click here for more info on hiking in Tierra del Fuego National Park.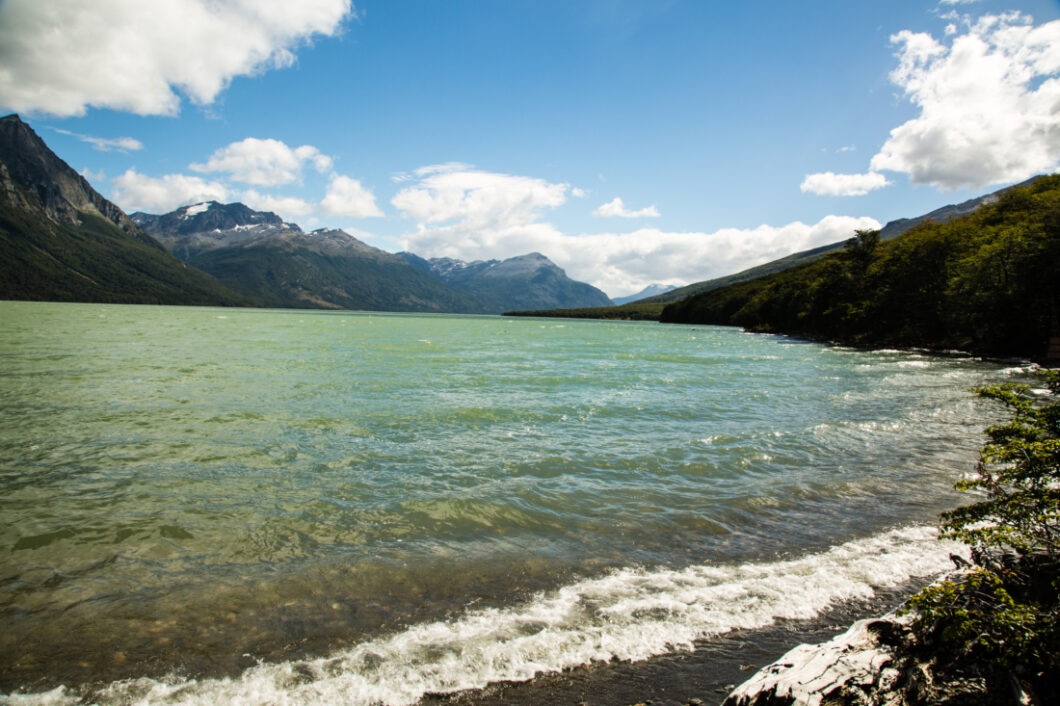 Day 9 – Walk with the Penguins!
Overnight in Ushuaia
---
Another reason to go to Ushuaia is to walk with the penguins! There are several different tours to do this with (some are much more cost-effective than others). However, walking with the penguins on Isla Martillo is very up close and personal + only 20 people are allowed on the island at a time, so it's very private.
Click here for more information on this tour to Isla Martillo.
*Please note, the penguins are not there year-long! Check with the tour company when planning your trip. (And yes, you have to use a tour company for this.) It's my understanding that they are not there in the fall/winter months and are only there in spring/summer to nest. And if you happen to be visiting at a time when there will not be penguins, try doing a catamaran tour to see the other wildlife in the area!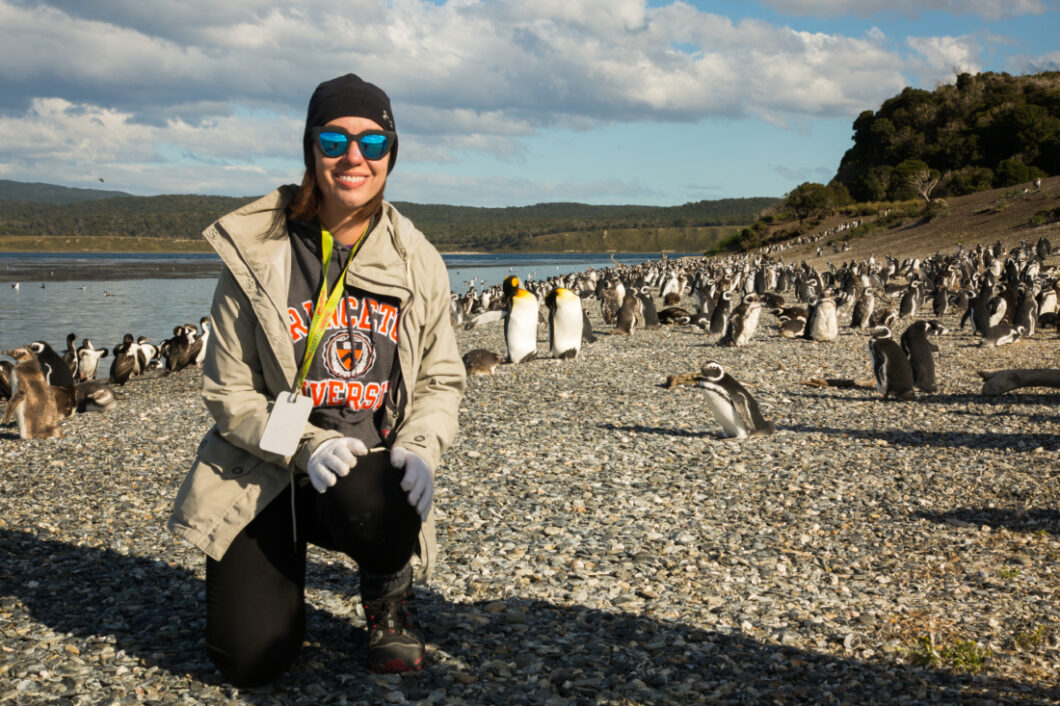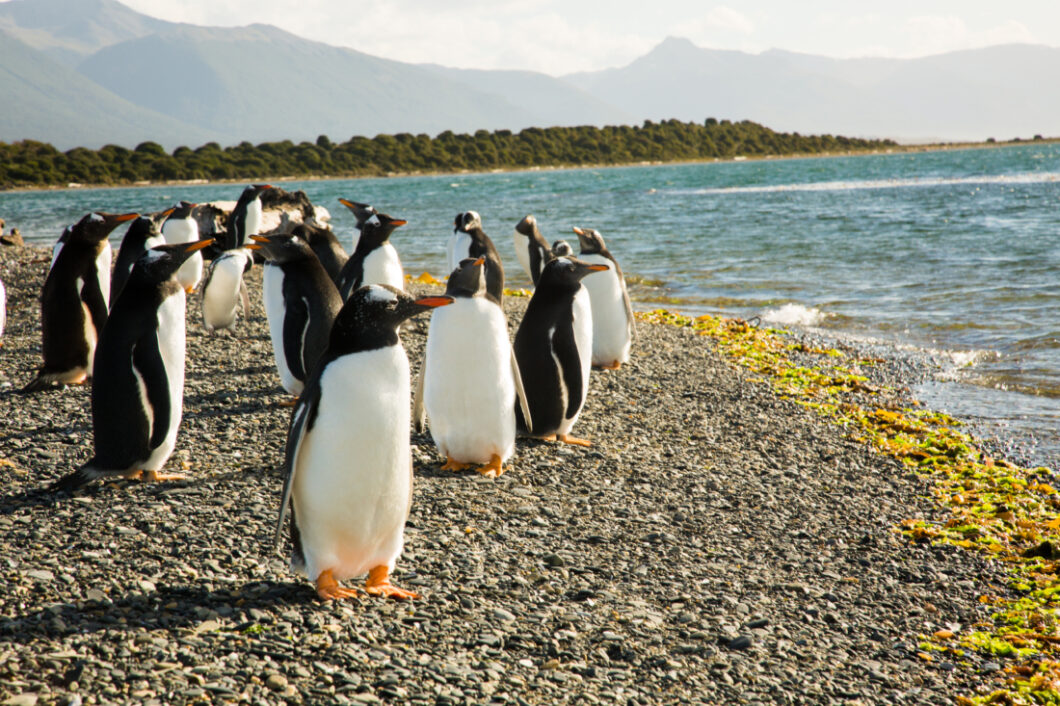 Day 10 – Flight from Ushuaia to Buenos Aires and Then Home
---
Unfortunately, for international flights, you'll have to head back to Buenos Aires. This will likely leave you with very little time on Day 10.
**If you'd rather not go to Ushuaia, check out these options instead…
---
*Option 1.) Mendoza – Instead of heading to Ushuaia, you could also spend a couple of days in Mendoza, sipping wine and enjoying the scenery. (Horseback riding through the Andes was one of my favorite travel memories ever!)
The only problem is the flights from El Calafate are horrible. Your best bet would be to go from Puerto Iguazu to Mendoza and then to El Calafate – the flights seem to work much better this way. (If you have more time + budget, this would be another option to add a few more days to your itinerary!)
Click here for all of my posts on traveling to Mendoza.
Mendoza photos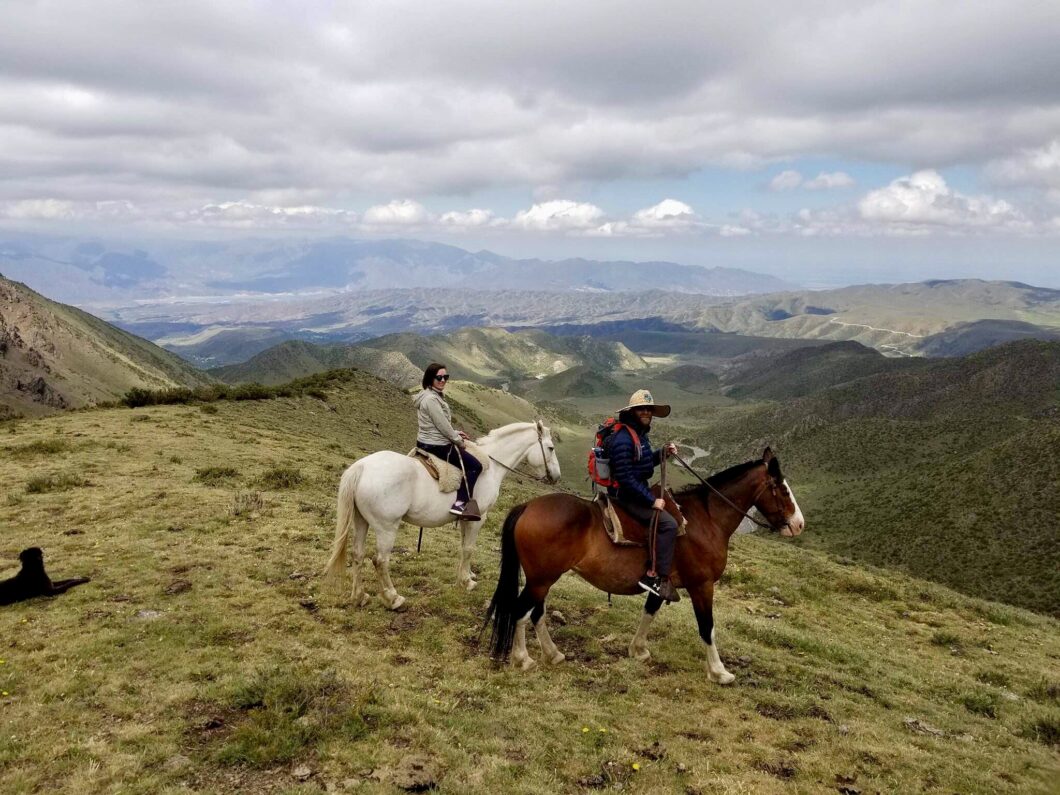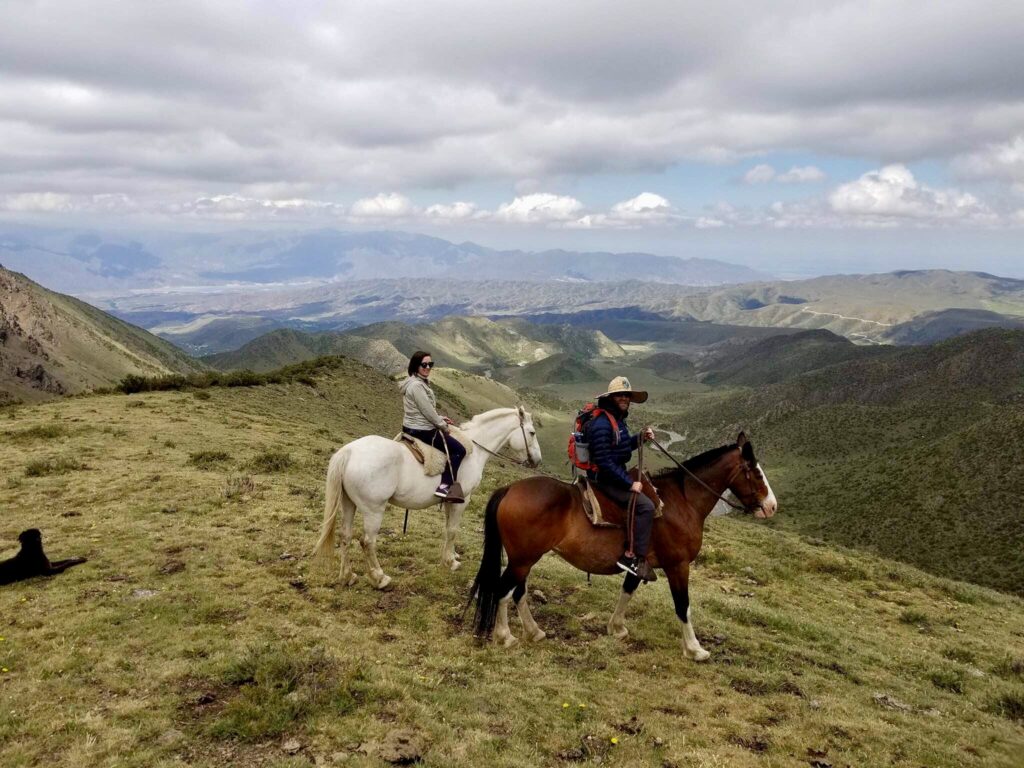 *Option 2.) More time in El Chalten & El Calafate – Instead of heading to Ushuaia, you could add an extra couple days in El Chalten or spend some more time exploring glaciers near El Calafate. There are some fantastic boating and sailing tours to do there as well.
Hotel Suggestions – Where We Stayed in Argentina
---
*Buenos Aires: I always stayed at the Sheratons (the Convention Center & the Libertador were both great) and always had fabulous experiences.
*Puerto Iguazu: We stayed at Hotel Saint George – it's very centrally locally and right by the bus stations. It also has a fabulous outdoor pool and bar area. Their breakfast was quite good as well!
*El Calafate: Hosteria Miyazato Inn – this is similar to a bed & breakfast. The owner was really nice and made homemade pancakes every morning. The hotel is within walking distance of the city center as well, but it's on a very quiet little street.
*Ushuaia: Hotel Mustapic – this hotel was incredibly inexpensive and very centrally located. The hotel itself is nothing special, though. The rooms are rather drab and the breakfast was just bread, juice, and coffee. But hey, the price was right!
Frequently Asked Questions
---
Q: Did we rent a car?
A: Nope! We did not rent a car while in Argentina. We used public transport, walking, cabs, and tours to get to where we needed to go. I, personally, don't think it's necessary to rent a car in Argentina.
Q: Where did we stay in Mendoza?
A: We stayed at the Sheraton Mendoza Hotel. It's a super nice hotel in a great location! We really liked Sheraton hotels in Argentina because we were able to use our Marriott points and status at them (and there aren't any Marriott hotels in Argentina).
Q: What vaccines did you get before visiting? Should I be vaccinated for Yellow Fever?
A: At the time we visited, Yellow Fever vaccines were recommended if you were going to Iguazu Falls. However, always check with your healthcare provider, as they will have the most up-to-date information about the recommended vaccines for an area. You can also see the CDC's recommendations for travelers going to Argentina.
Q: What are some luxury hotel options in each of these cities you mention in Argentina?
A: I've gotten this question frequently enough that I updated each section I mentioned in the post above to include suggestions of where to stay if you're looking for some luxury. We stayed in a "middle of the road" or more budget-friendly places while we were in Argentina. However, that doesn't mean luxury accommodation doesn't exist in Argentina!
Q: Can you help me plan my trip itinerary and budget for my trip to Argentina?
A: I can help you with your itinerary and budget. I can also help tailor an itinerary to your budget. However, this takes quite a lot of time. So, I do charge a fee for the time it takes to help plan. Please feel free to email me at [email protected] for more information.
Using a VPN When Traveling to Argentina
---
VPN is short for "virtual private network." A VPN (like IPVanish) sets up a private connection between your device and whatever network you are connected to – so, no one can see your browsing data. It is important to use a VPN anytime you are connected to public Wifi (such as at a restaurant, resort, hotel, cafe, airport, etc.).
This is because when you connect to a public network no matter where you are, you run the risk of a hacker grabbing your unencrypted data. Trust me, speaking from experience here (this happened to me when I was in Brazil)…this can put a real damper on your trip if your banking, phone, or email gets hacked while you're traveling!
VPNs can also help you save on domestic flights (such as when you book your domestic flights in Argentina), help you watch Netflix shows not available in the US, and more! You can read more about using a VPN in my post "Why I Use a VPN When Traveling and at Home (And You Should Too)."
Travel Insurance
---
I, personally, use Squaremouth to find the best insurance policies for my travels. I typically use the Trawick Safe Travelers policy. I have had no issues getting reimbursed for any claims I've had over the years (the most recent one being stuck in Peru for an extra 5 days). They're also recommended by Forbes! You can get your free travel insurance quote here.
If anyone has any additional questions or comments about traveling in Argentina, don't hesitate to reach out in the comments section at the bottom of this post! Thank you so much for reading, everyone.