Visiting Buenos Aires in a Hurry – 1/2 Day Itinerary
Visiting cities in a rush is becoming an unfortunate theme on here, lately! But fret not, I'll be returning to Buenos Aires soon enough to give it the proper visit it deserves. However, if you do end up in Buenos Aires without much time to spare, here is one way to see some of its important landmarks in just a half day.
*Please note, to visit these places in a half day you will need to find a form of transportation – bus, subway, cab, Uber or a city tour. You will only be able to spend an hour or less at each stop too (to see them in a half day).
Buenos Aires – 1/2 Day Itinerary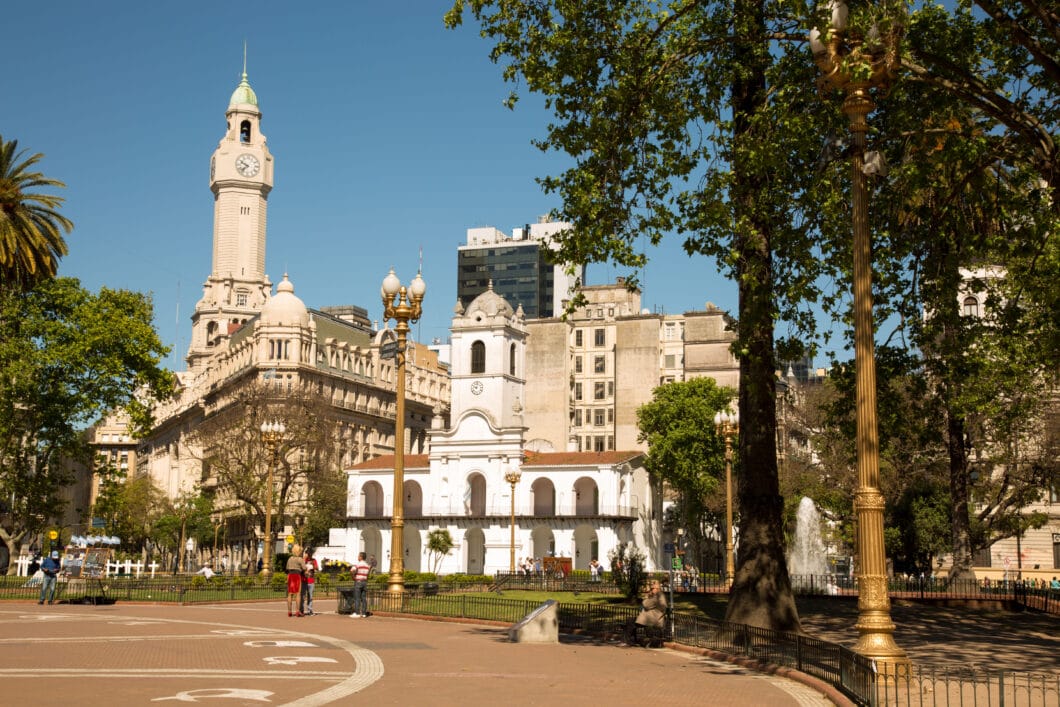 Plaza de Mayo
After you've downed your cafe con leche and medialunas, head to Plaza de Mayo where some of the biggest events have happened in Argentina's history.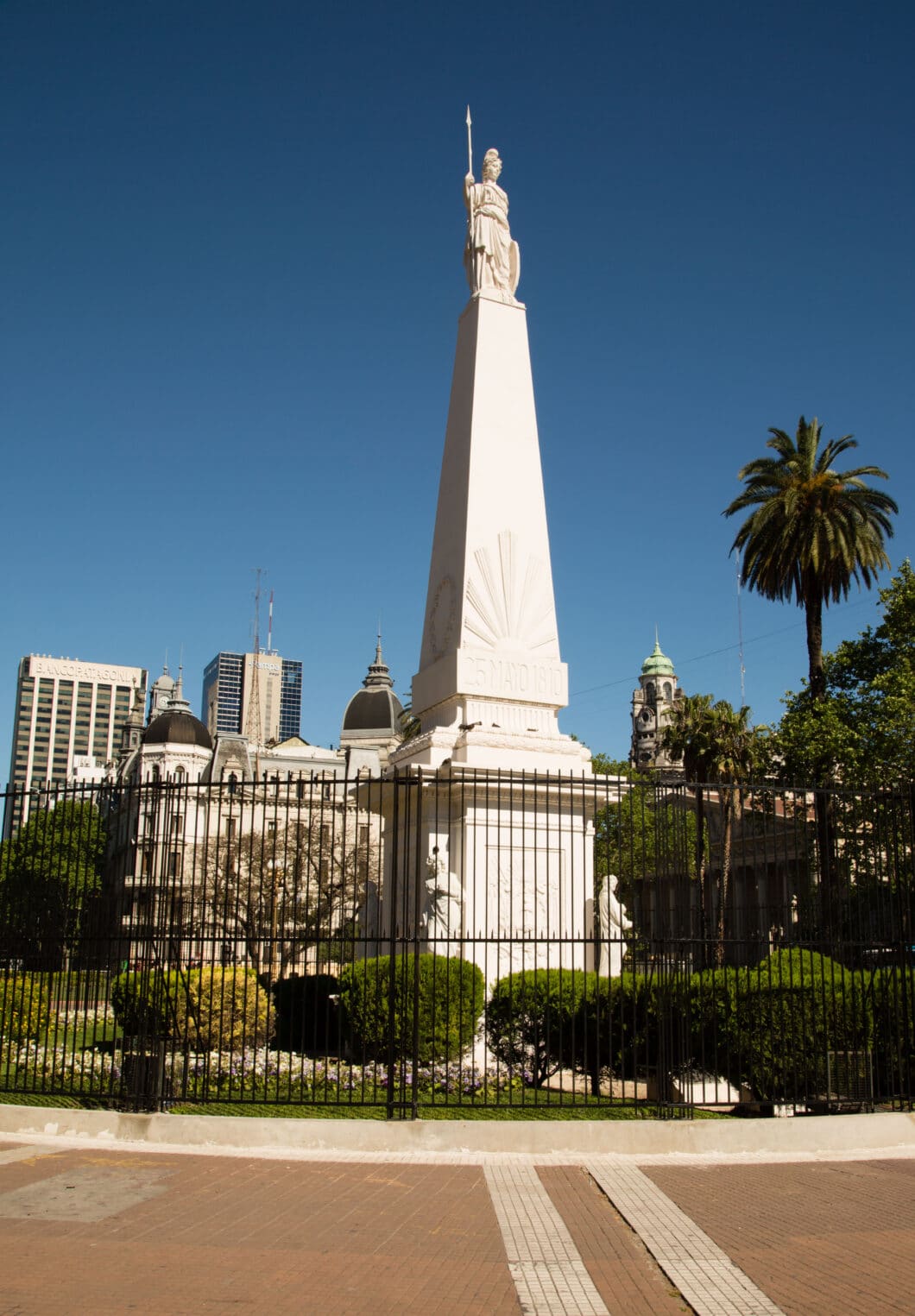 In the plaza you'll notice the Pirámide de Mayo – it is the oldest national monument in Buenos Aires. Click here to read more about it.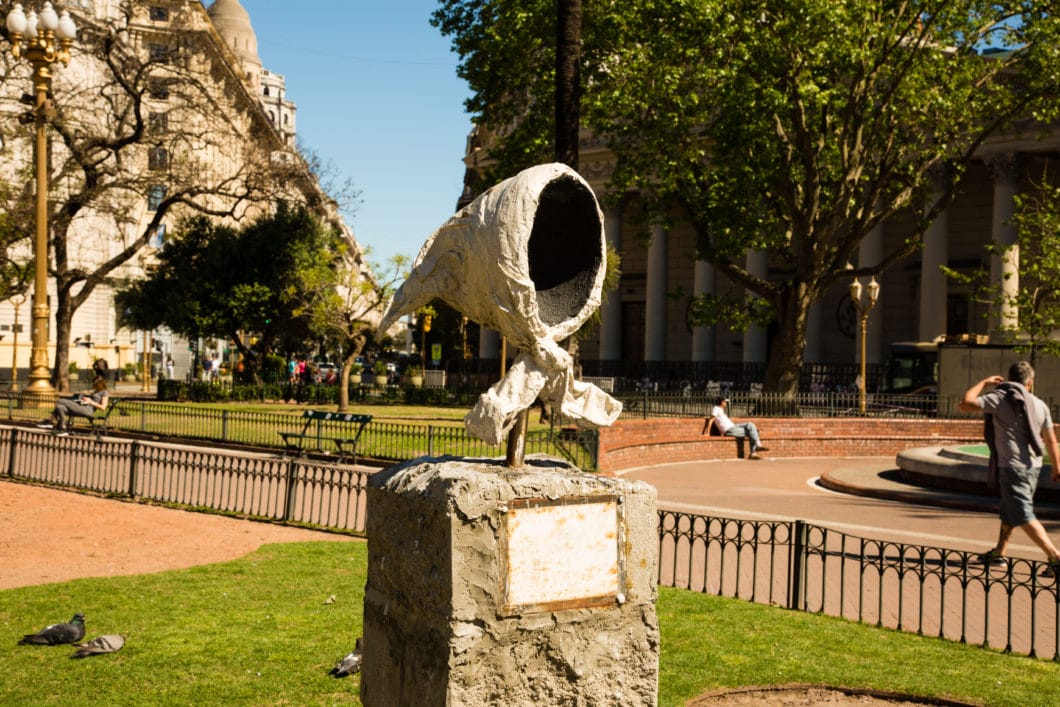 Also, take note of the many white scarves of "The Mothers of the Plaza de Mayo" in the plaza. Between the years of 1976 and 1983, Argentina was under a military dictatorship (The Dirty War). An estimated 30,000 people "disappeared" (were illegally detained in concentration camps, tortured and likely killed) during this time at the hands of the government. The mothers of the disappeared people gathered in the Plaza de Mayo to try to learn what had happened to their children, beginning in 1977.
Click here to read more about the Mothers of the Plaza de Mayo. I also encourage you to click here and read about the Grandmothers of the Plaza de Mayo.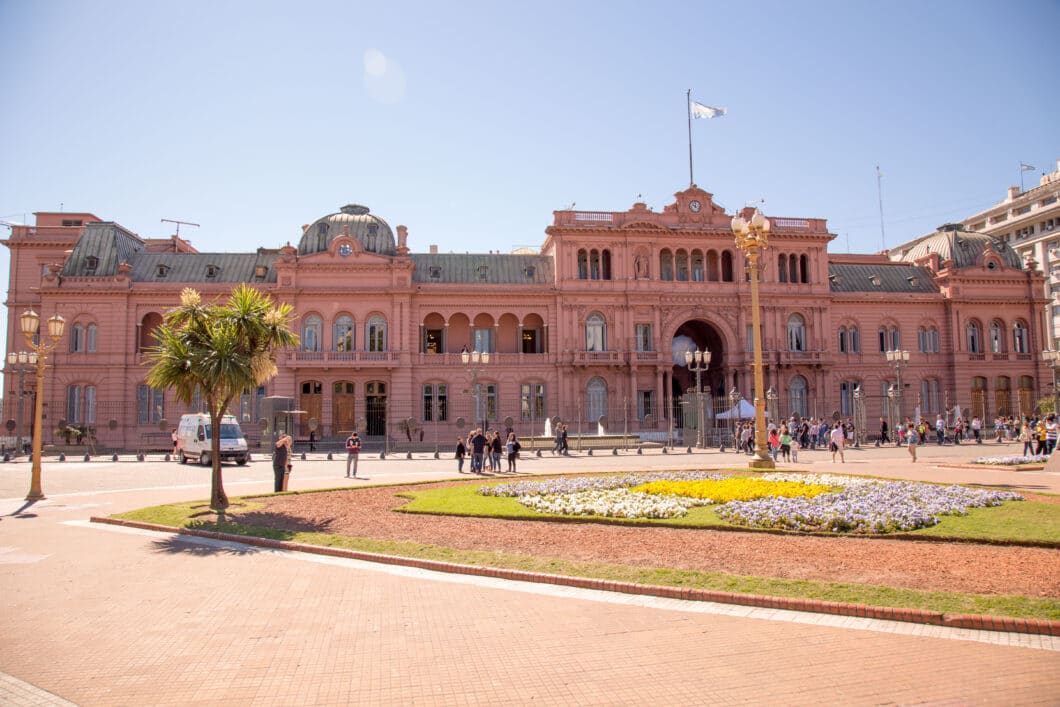 La Casa Rosada (The Pink House) is the office of the President of Argentina. (This is not where the president lives, however.)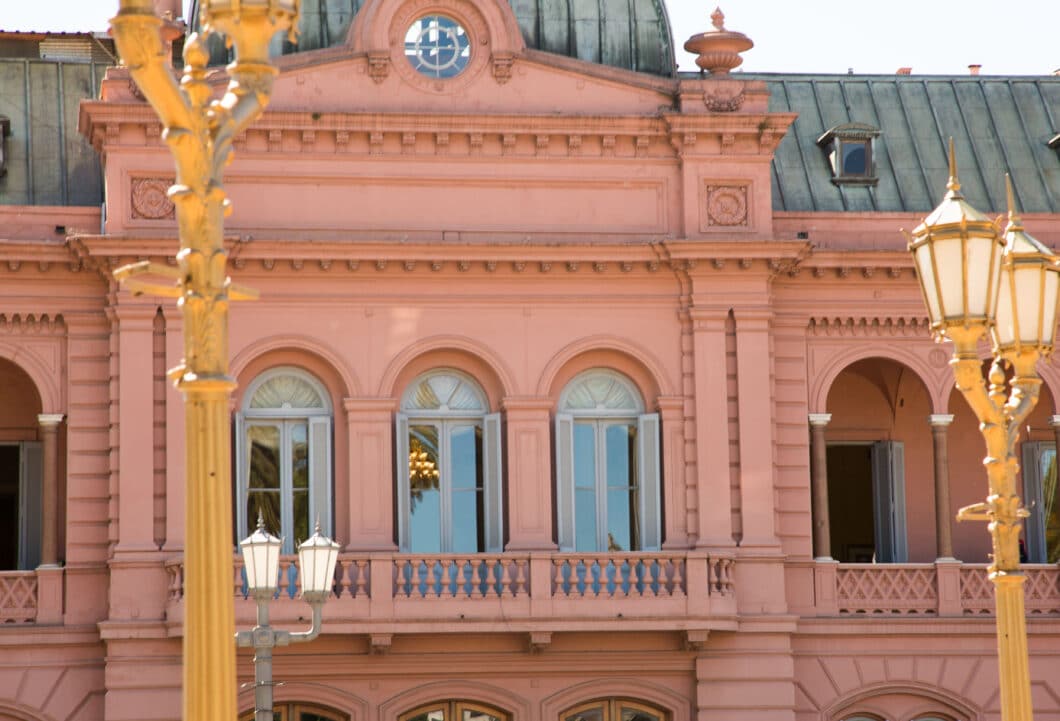 The balcony is of particular interest for many, as this is where famous first lady Eva Peron would address supporters. It's also the setting of the song "Don't Cry For Me Argentina."
La Boca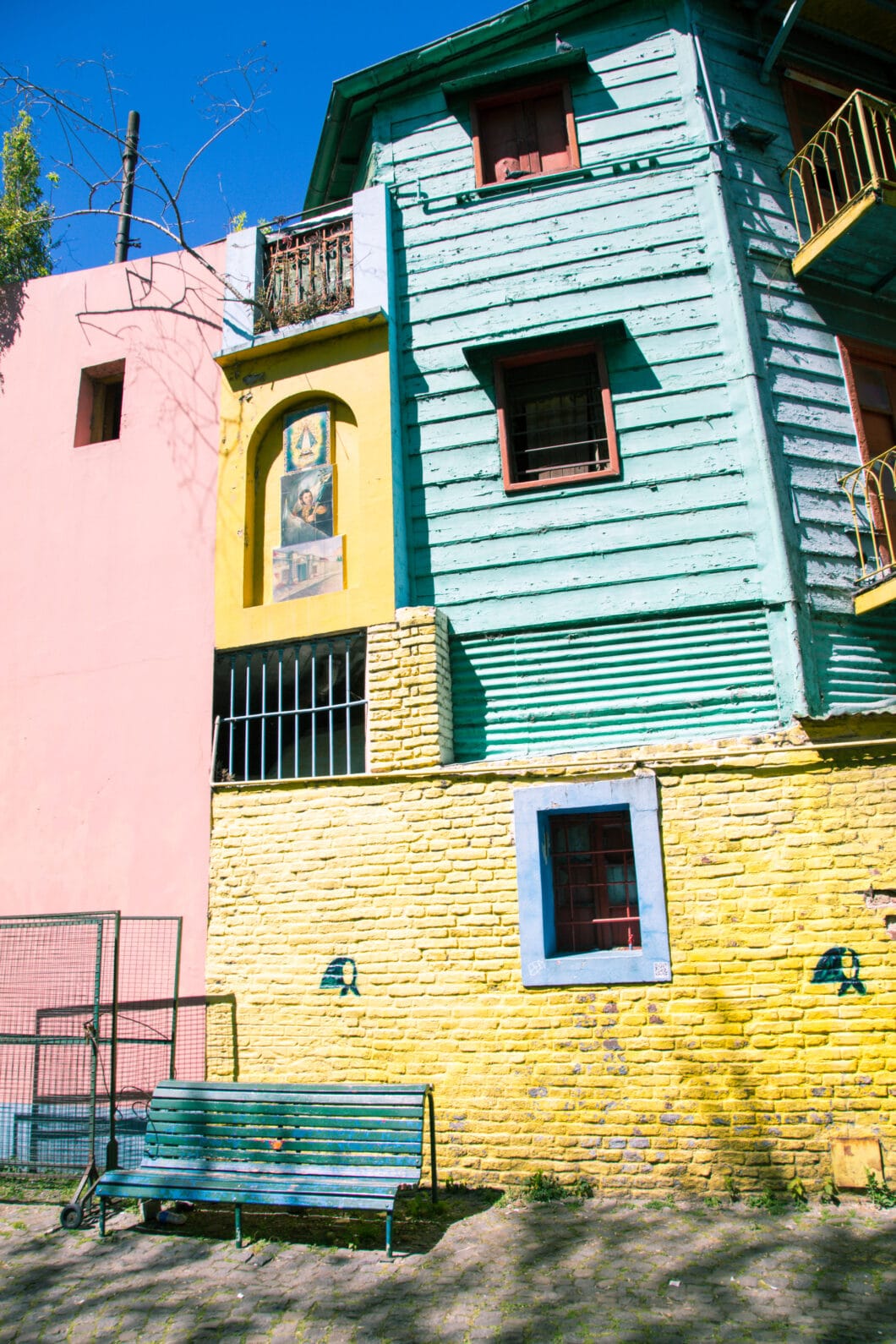 La Bocca is a colorful and touristy neighborhood in Buenos Aires. The colorful part is actually only about a block long – with some shops and restaurants. To be perfectly honest, it is a bit underwhelming. But nonetheless, it can make for some fun photos (if you can manage to avoid the throngs of tourists)!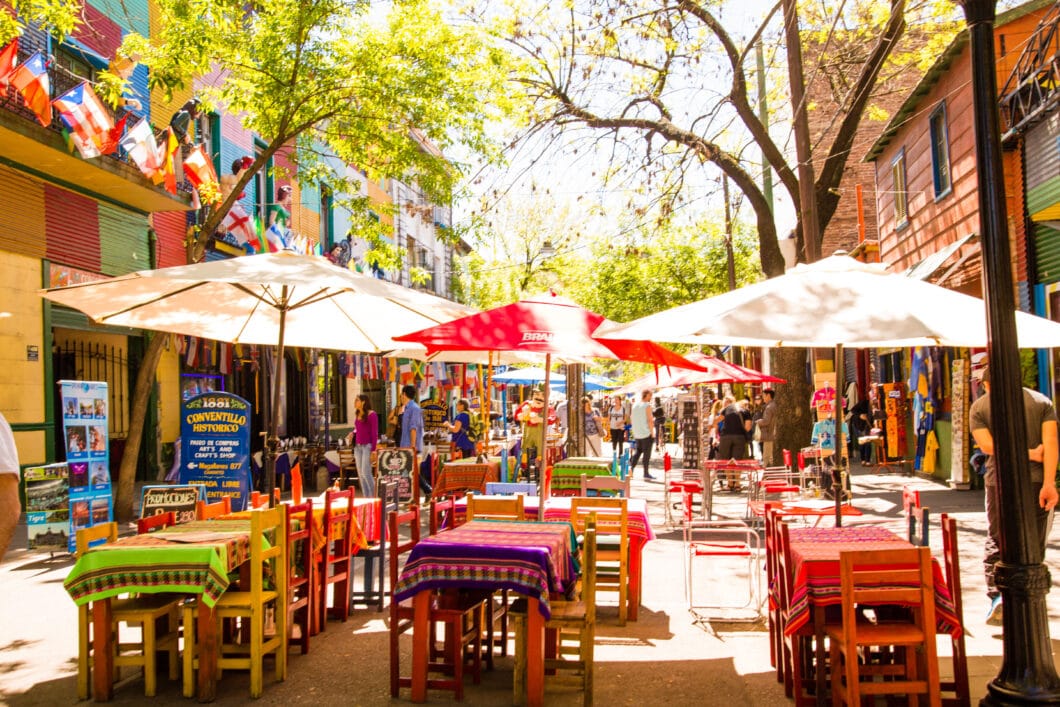 La Recoleta Cemetery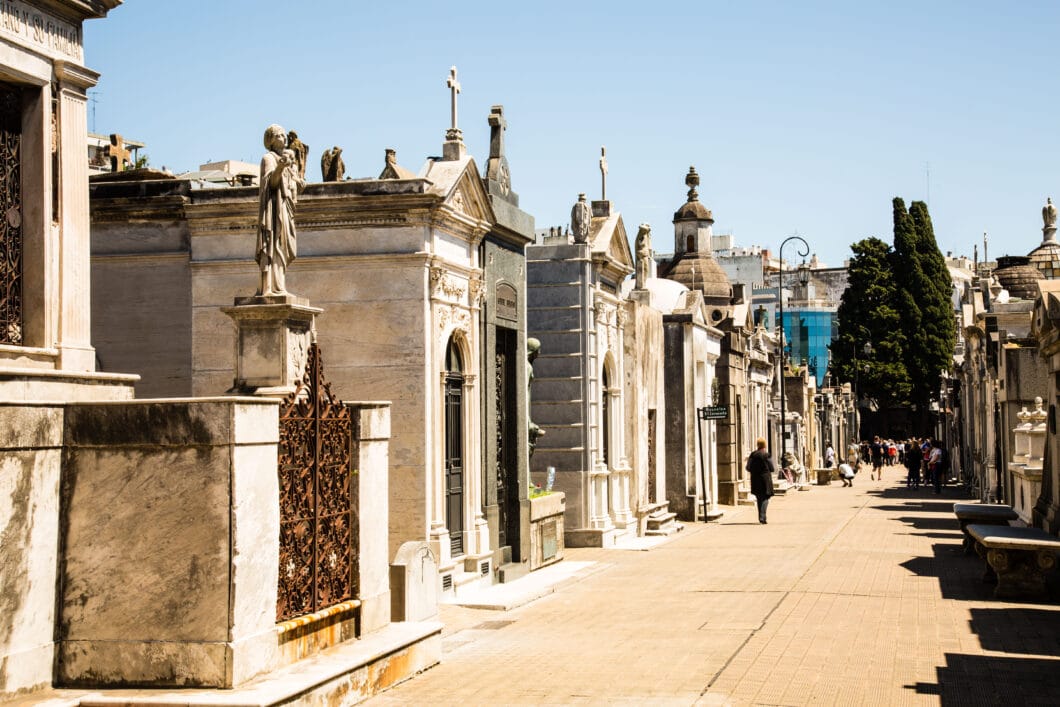 And if you only have time to do one thing in Buenos Aires you have to see La Recoleta Cemetery. It contains the graves of many notable people, including Eva Perón, presidents of Argentina, Nobel Prize winners, the founder of the Argentine Navy and a granddaughter of Napoleon. And I know that all sounds really morbid, however, this cemetery is BEAUTIFUL, and seriously feels as though it is its own city. I've visited notable cemeteries in New Orleans, and they don't even compare to La Recoleta! Click here for more info.
*Please note, though, this is still a cemetery where people are being buried – be respectful if you see a funeral in progress.
If you have time…
A few other top attractions in Buenos Aires include:
*Puerto Madero – a beautiful waterfront district with many modern shops and restaurants.
*Teatro Colón – the main opera house in Buenos Aires.
*Museo Evita – a museum dedicated to Eva Peron (near the cemetery). *Please note – photos are not allowed.
How would you spend a half day in Buenos Aires? Let me know in the comments!
If you liked this post, it is now available as a self-guided walking tour via GPSmyCITY. Click here to download it.
*Click here to read my post, "How to Spend 10 Days in Argentina."
Travel Insurance
It's a good idea, no matter where your adventure takes you, to have travel insurance. You never know what might happen! Whether you get sick before your trip and can't go, or you become sick or injured while on your adventure – being covered with travel insurance is a must. Some credit card companies do provide this service (check with yours), or you can get a quote from companies such as RoamRight. To get a free quote, click here.
Visa Requirements
To check if your country requires a Visa for traveling to Argentina, click here.
Argentina Travel Guide
Are you still looking for more information on traveling to Argentina and prefer a hard copy? Click here to check out an amazing travel guide written by Lonely Planet! It includes budget tips, maps and more.
Want to Learn Spanish Before Your Trip?
Knowing some basics in Spanish can be helpful for your time in Argentina. Try a free 3 day trial of Rosetta Stone (the best way to learn a foreign language) by clicking here.
*Disclosure: some of these links are affiliate links. Meaning, if you click a link and make a purchase, Have Clothes, Will Travel gets a very small commission at no extra cost to you. Thank you for supporting the brands that make this blog possible! I am also a participant in the Amazon Services LLC Associates Program, an affiliate advertising program designed to provide a means for us to earn fees by linking to Amazon.com and affiliated sites.