20 Amazing Places to Visit in Argentina by a Resident
I was fortunate to have lived in Rosario, Argentina for nearly 2 years. Honestly, even 2 years didn't feel like enough time to see and experience all this magnificent country has to offer, though. From the sizzling tango performances in Buenos Aires to the icy glaciers of Patagonia to the decadent wine region of Mendoza. Argentina is a massive country that has something to offer everyone.
This post is sharing some of the most amazing places to visit in Argentina and is also explaining the best time of year to come to Argentina, as well as how to get around Argentina (at the end of the post). Enjoy!
It's worth noting that unless you have at least a couple of months to dedicate to traveling in Argentina, you will likely be unable to visit and enjoy each place in this post. Argentina is HUGE, and these places are spread throughout the country. This post is meant to help you decide which portions of the country sound the most interesting to you, so you can better plan your trip. If you're interested, I also put together an itinerary for Argentina with the places I consider to be "must-sees" in Argentina for people who have less than 2 weeks to spend here.
20 Amazing Places to Visit in Argentina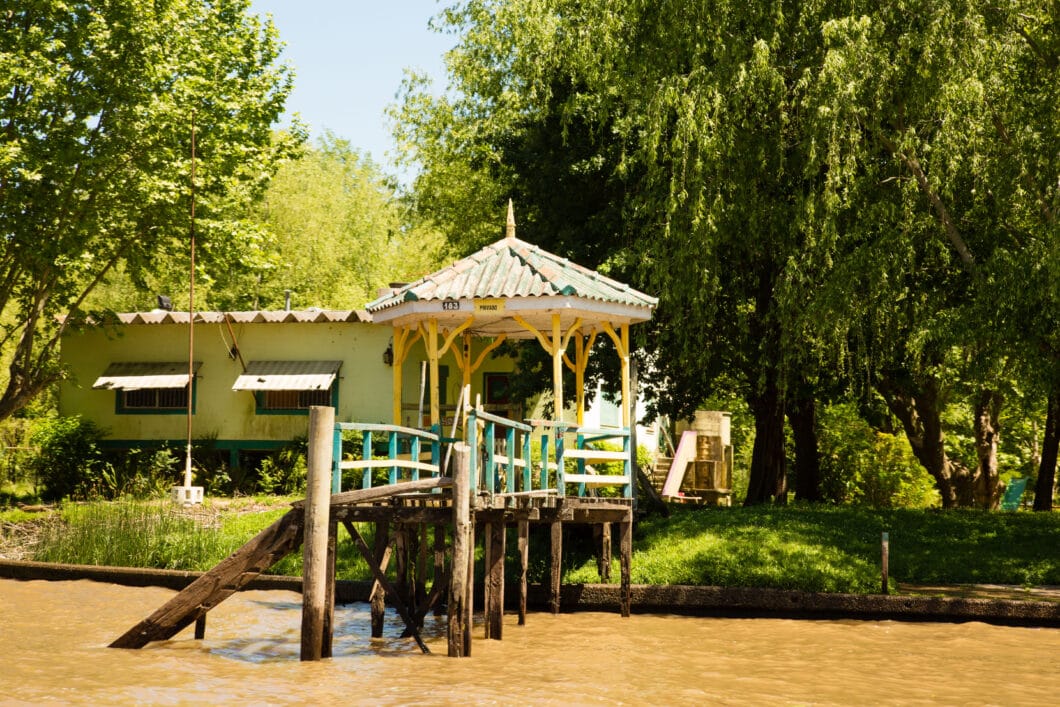 20.) Tigre Delta
Tigre Delta is a unique suburb built around the swampy land and waterways that empty from the Rio Paraná into the Rio de la Plata. It's about a 30-minute drive from Buenos Aires. The homes here are built on islands, and there are no roadways going to them. People travel by boat, and the grocery stores actually will bring a boat full of fruit and different food right to the homes of the residents – so they can buy their groceries!
There are quite a few different things to see and do in Tigre such as museums, like the Naval Museum and Art Museum. There are nice antique shops, riverside restaurants and pubs and also a casino and an amusement park. The most common thing, though, is to take a boat tour of Tigre and see how folks live on the islands. It takes a little more than an hour, and you're served coffee and little desserts while you're on it.
Click here for more information on visiting Tigre Delta.
19.) Talampaya National Park
Talampaya National Park is a geological treasure in La Rioja Province in the Cuyo region. The park covers an area of 215,000 hectares but only 5% is accessible to tourists. The rest is a research area.
The Talampaya Canyon is the most impressive part of the National Park. It sits 1,500 meters above sea level and is an important archeological and paleontological site to this day, having been home to dinosaurs and aboriginal communities millions of years ago.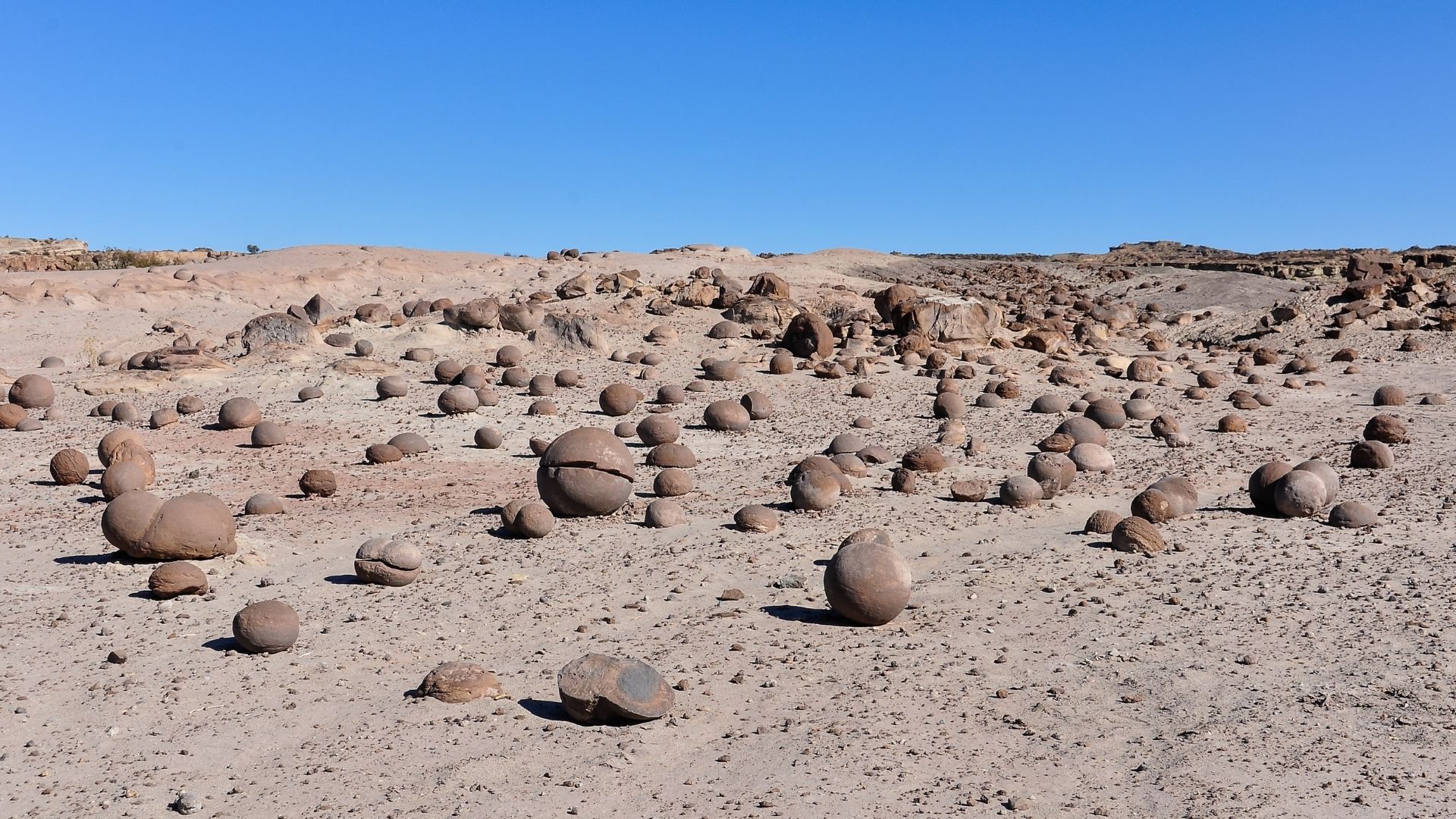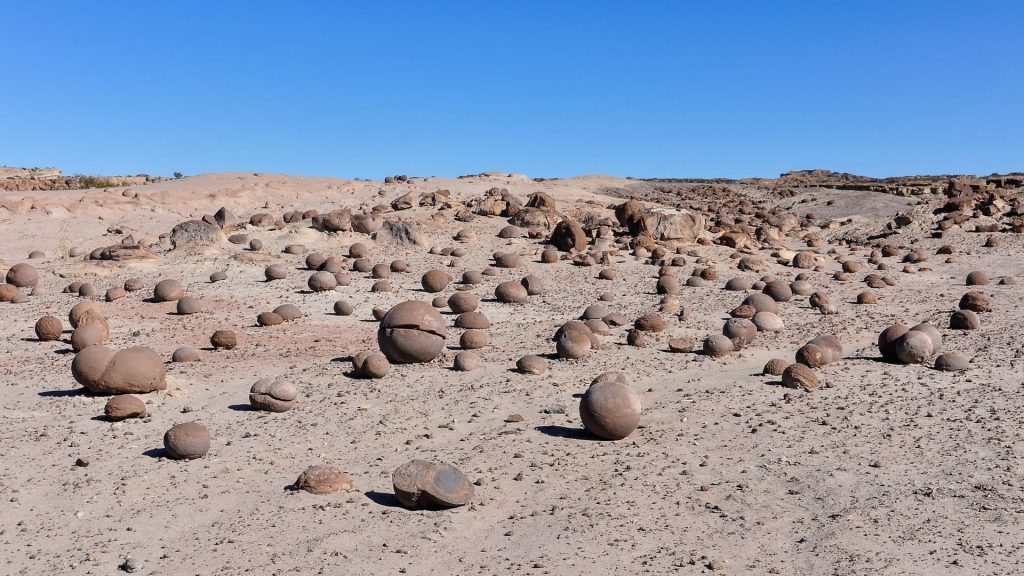 18.) Ischigualasto National Park a.k.a Valle de la Luna
Also by Talampaya National Park is the impressive Ischigualasto National Park, which is also known as the Valley of the Moon. This area contains the most complete continental fossil record known from the Triassic Period (245-208 million years ago). Six geological formations in the parks contain fossils of a wide range of ancestors of mammals, dinosaurs and plants that reveal the evolution of vertebrates and the nature of palaeo-environments in the Triassic Period.
Some tour companies offer tours that will take you to both National Parks within the same day. You can click here for more info on that.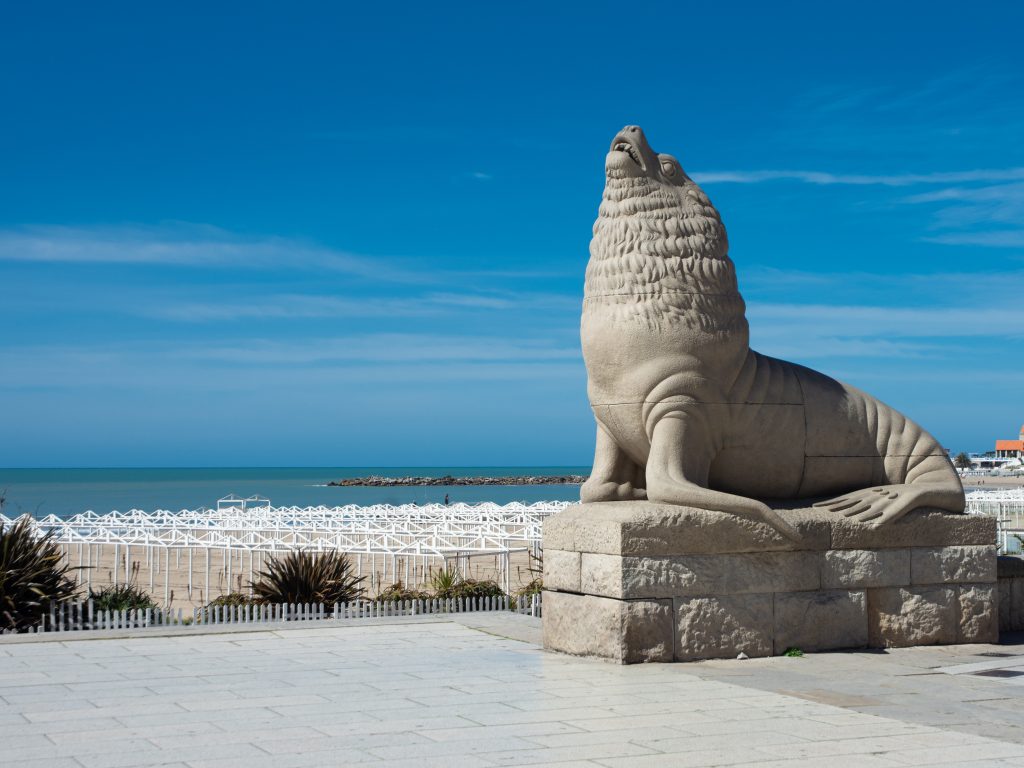 17.) Mar del Plata
Mar del Plata is a resort city on Argentina's Atlantic coast. It's the perfect place to visit in Argentina for anyone looking for some beach time! Its long string of beaches includes the wide Punta Mogotes and Playa Grande, with its surf breaks. Behind Playa Grande, the tree-lined streets of the Los Troncos neighborhood have elegant early-20th-century houses that are now museums. These include the Roberto T. Barili History Museum, which traces the city's past through photographs and objects.
Just note, during the summer months, Mar del Plata is VERY busy with local Argentines visiting during their summer holidays. Be sure to book any accommodations in advance.
Click here for all hotels and resorts in Mar del Plata.
16.) Nahuel Huapi National Park
Nahuel Huapi National Park is the oldest national park in Argentina. It's a huge protected area in the Bariloche region of Patagonia. It's filled with gorgeous lakes, tons of wildlife and even a dormant volcano. It's perfect the perfect spot for hikers, as the trails are all very well-marked and well-maintained. There are even cabins that can be used by overnight trekkers.
Click here for a complete list of hikes in Nahuel Huapi National Park.
15.) Bariloche
Once you're done trekking through Nahuel Huapi National Park, head into the beautiful city of Bariloche! Bariloche is known for its Swiss alpine-style architecture and its chocolate, sold in shops lining Calle Mitre, the main street. It's also a popular base for hiking and skiing the nearby mountains and exploring the surrounding Lake District.
Click here for a list of places to stay in Bariloche.
14.) Quebrada de Humahuaca
Quebrada de Humahuaca is a narrow mountain valley in northern Argentina. It's known for its dramatic rock formations and hills, and its indigenous Quechuan villages. In the south, the rainbow-colored slopes of the "Hill of the Seven" rise above the village of Purmamarca. It's a tourist hotspot, thanks to this geological masterpiece. Be sure to visit in the morning, as the colors are more vibrant in the early sunlight.
Click here for info on tours to Quebrada de Humahuaca.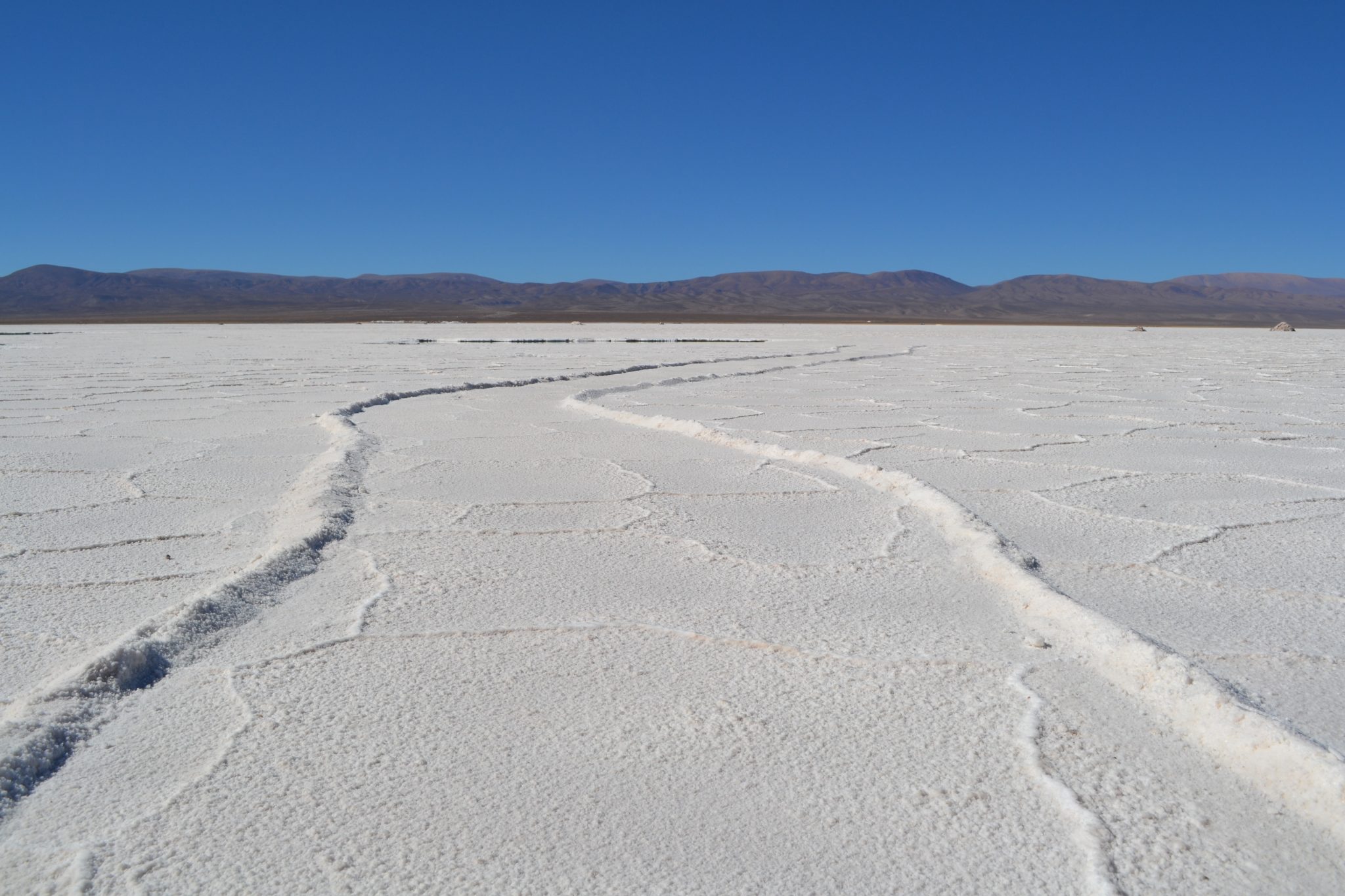 13.) Salinas Grandes
Most of us have seen Salar de Uyuni in Bolivia, but did you know that Argentina has its own salt flats too? The Salinas Grandes are located in the northwest part of Argentina, in the provinces of Jujuy and Salta. They are the third-largest salt flats in the world! It's possible to see them by doing a day trip from Salta or Purmamarca. Click here for a great Salinas Grandes travel guide.
12.) Puerto Madryn
Puerto Madryn is a city on the coast of northern Patagonia. It has a lot of sandy beaches, but even in the summer, the water is pretty cold. The reason many go to Puerto Madryn is for the abundance of wildlife. It's a great area for whale watching, and you can even go snorkeling or diving with sea lions! Punta Tombo is also a popular day trip from Puerto Madryn, as you can get up close and personal with the second largest penguin colony in the world here!
Click here to see a list of hotels in Puerto Madryn.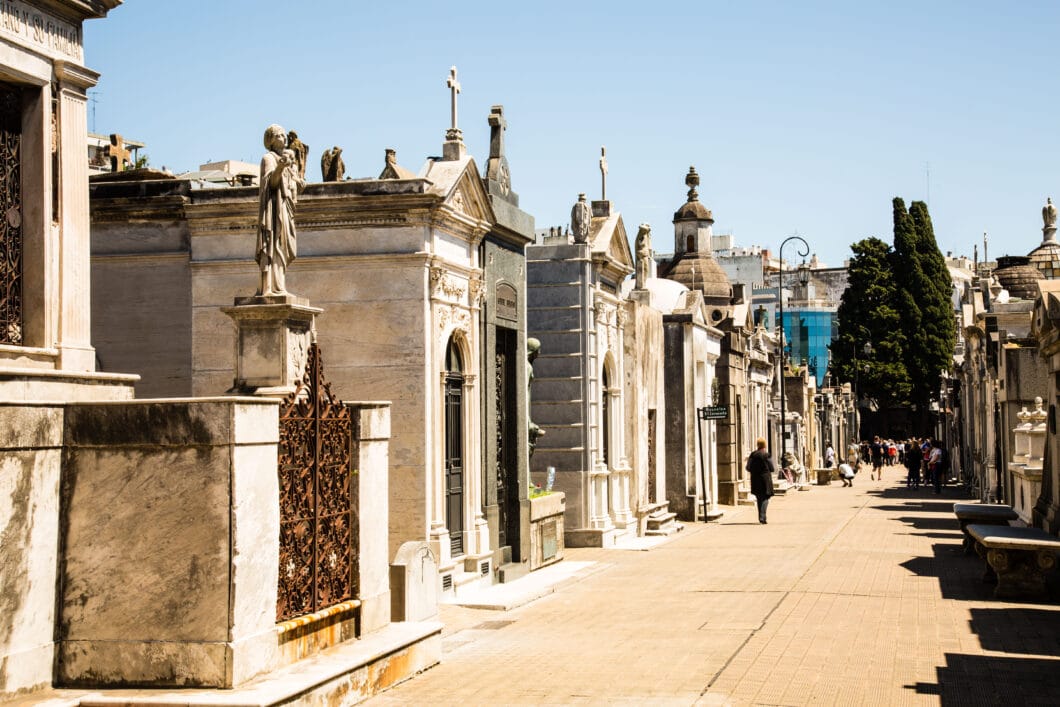 11.) Buenos Aires
No trip to Argentina would be complete without spending at least a day in the city of Buenos Aires! Here are a few key things to do and places to visit while you are in Buenos Aires.
Plaza del Mayo – this is where some of the most notable events in Argentine history have happened.
La Recoleta Cemetery – one of the most beautiful cemeteries in the world! This is a must-visit in Buenos Aires.
La Boca – this is a colorful and touristy neighborhood.
See a tango show – My favorite is Rojo Tango.
Eat steak at a parrilla – La Cabrera is one of the best in the city.
See a show at Teatro Colon
Puerto Madero – it's a trendy neighborhood that is nice to walk through.
Read next: 8 Best Day Trips From Buenos Aires by Travel Experts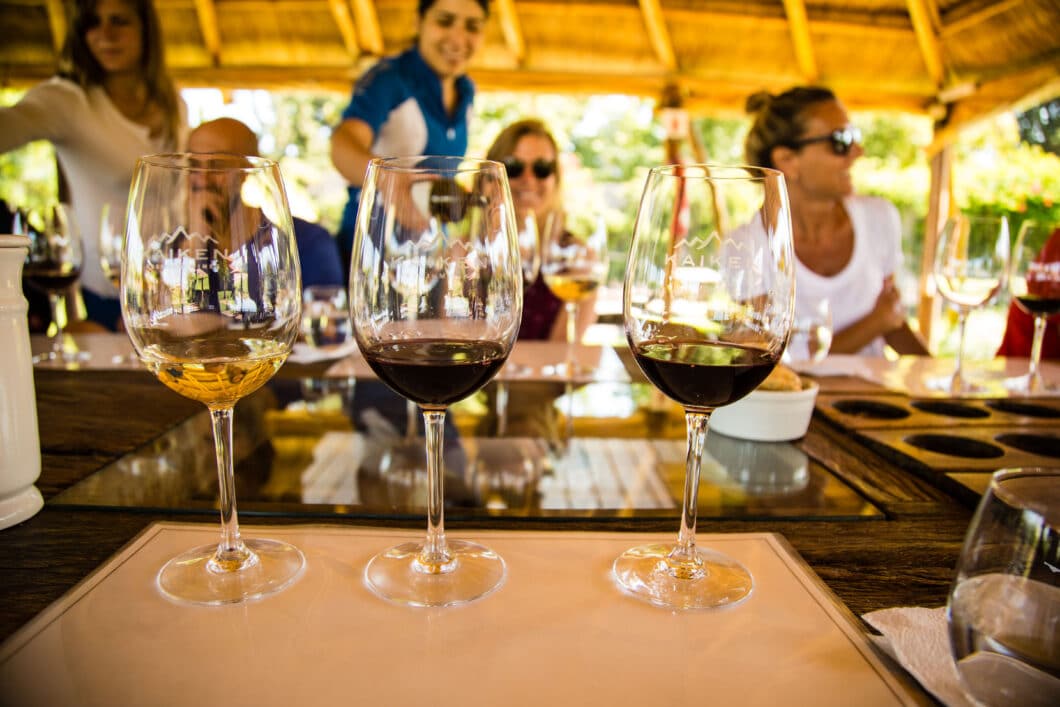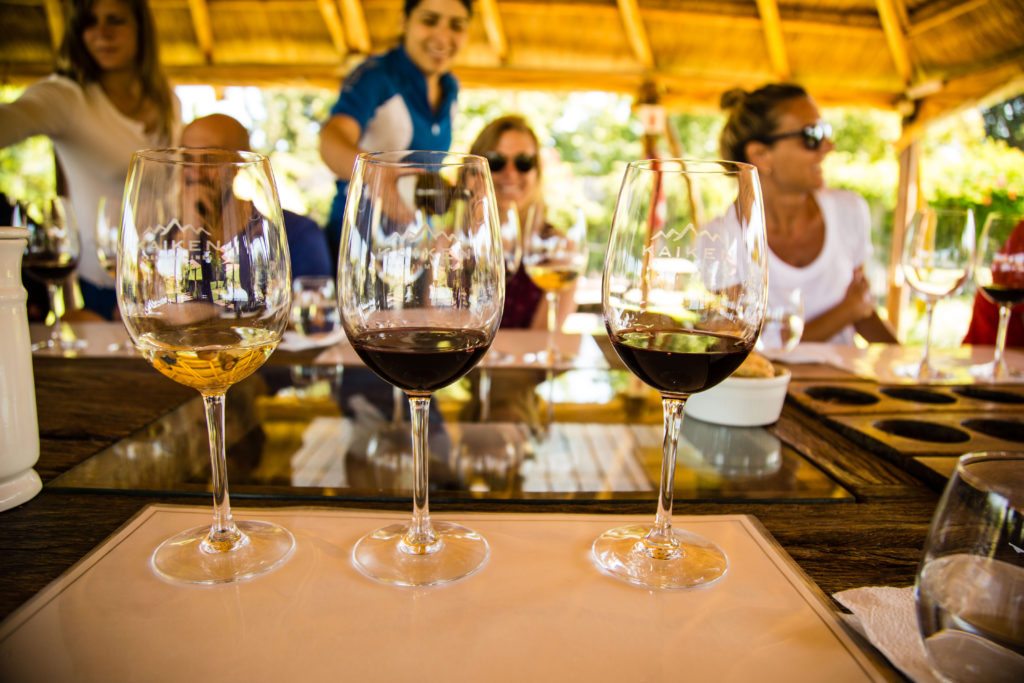 10.) Mendoza
Mendoza is a city in Argentina's Cuyo region and the heart of Argentina's wine country. It's most famous for its Malbecs. Of course, the most popular thing to do here is to tour the bodegas (wineries). You can take traditional tours or even bike tours to the bodegas.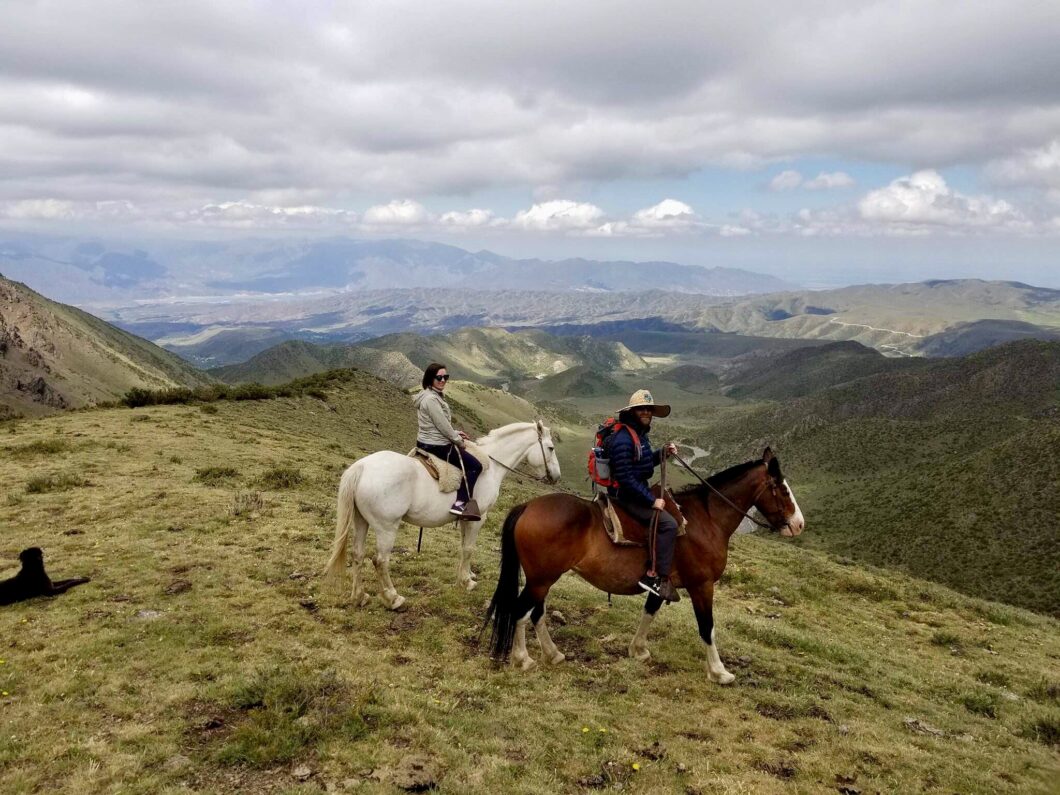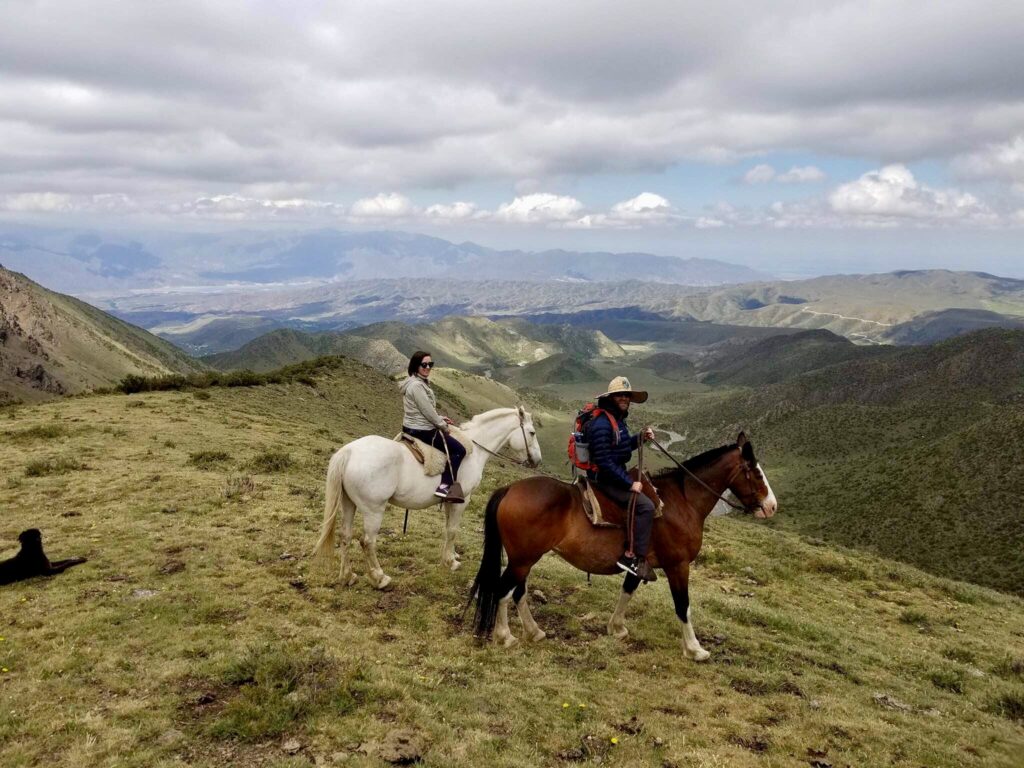 Personally, I also recommend trying horseback riding while you are here. Horseback riding through the Andes with Don Daniel Ranch is one of my favorite travel memories to date.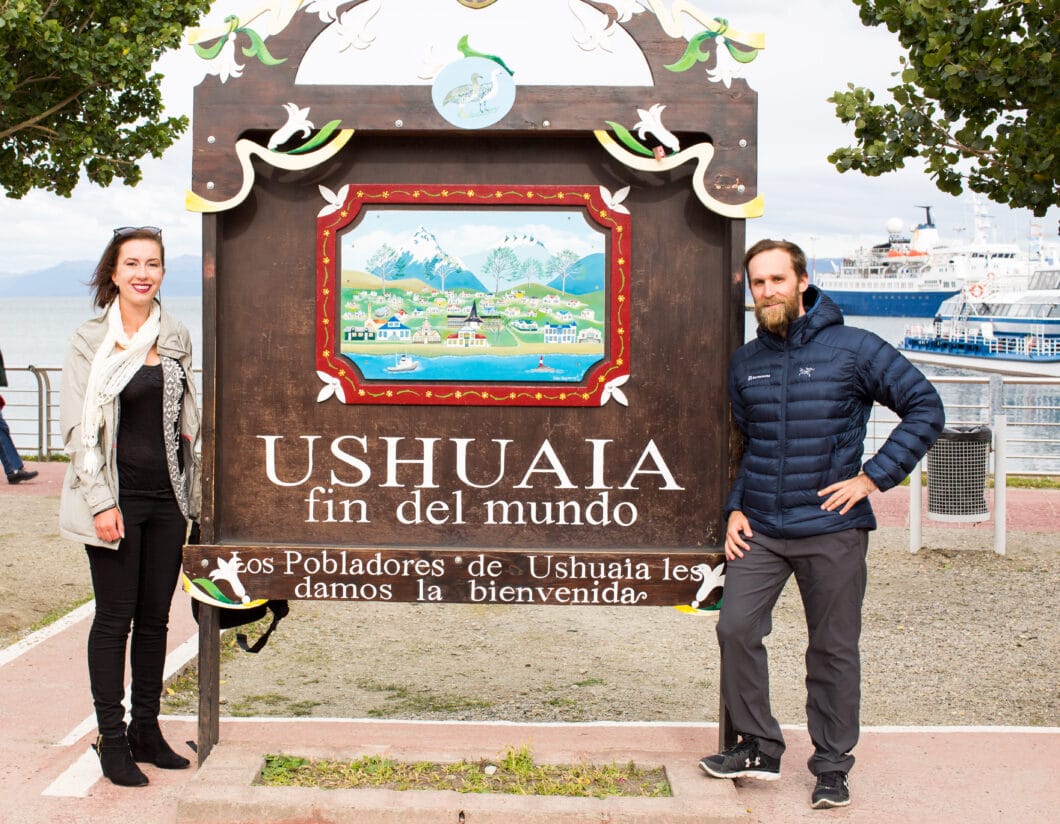 9.) Ushuaia
Ushuaia is often called "The End of the World" (fin del Mundo) because it is considered the southernmost city in the world. It's a city surrounded by the Martial Mountains and the Beagle Channel. It's a popular spot for tourists because many of the ships for Antarctica depart from here. (It's quite fun to watch them go!)
There are many great restaurants and bars in Ushuaia. This city is also a fantastic base for doing some of the day trips I'll mention next…
Read more: The Ultimate Ushuaia Itinerary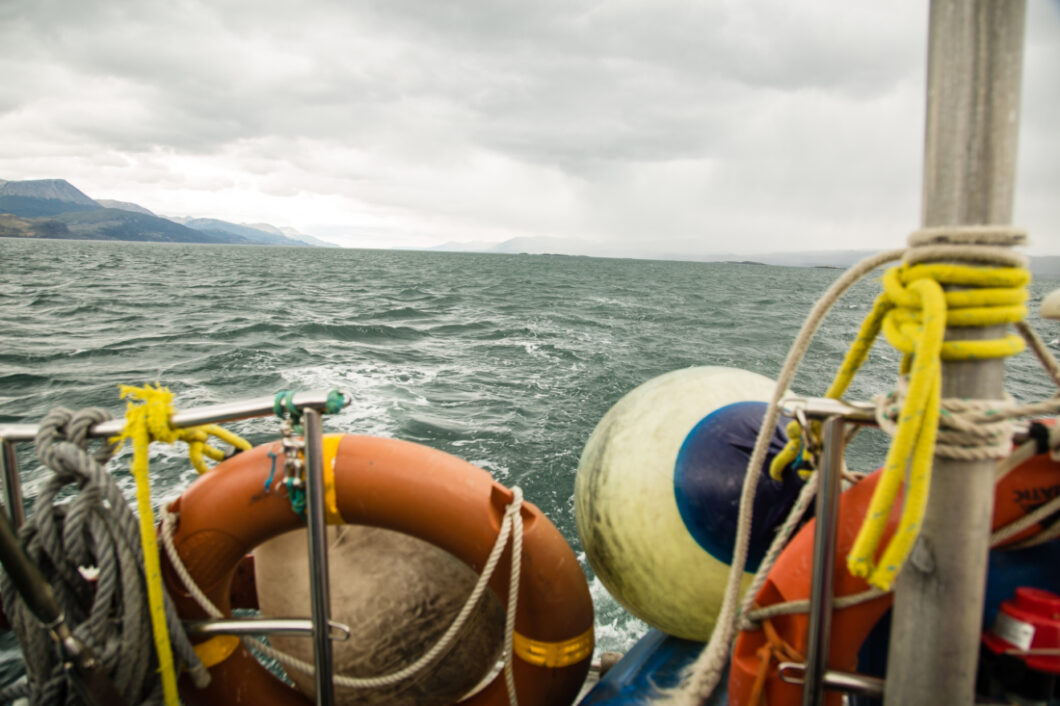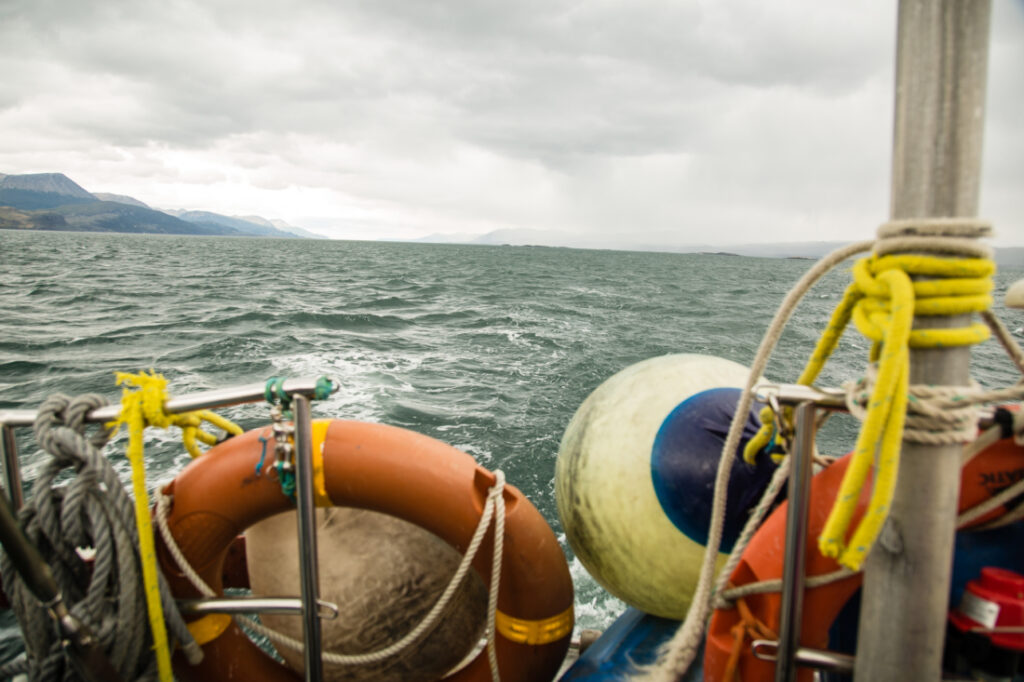 8.) Beagle Channel
Speaking of the Beagle Channel, this is also an amazing place itself to visit in Argentina. There are many species of birds as well as sea lions to be seen and some outstanding views of Ushuaia. And there are many different companies offering boat tours and sailing tours of the Beagle Channel.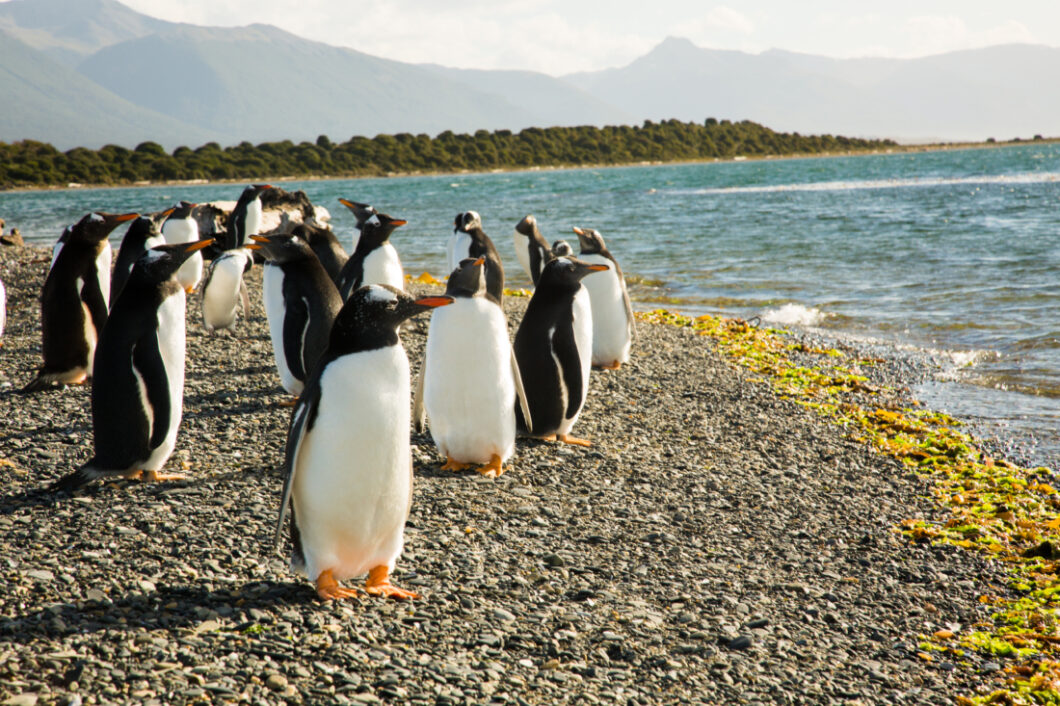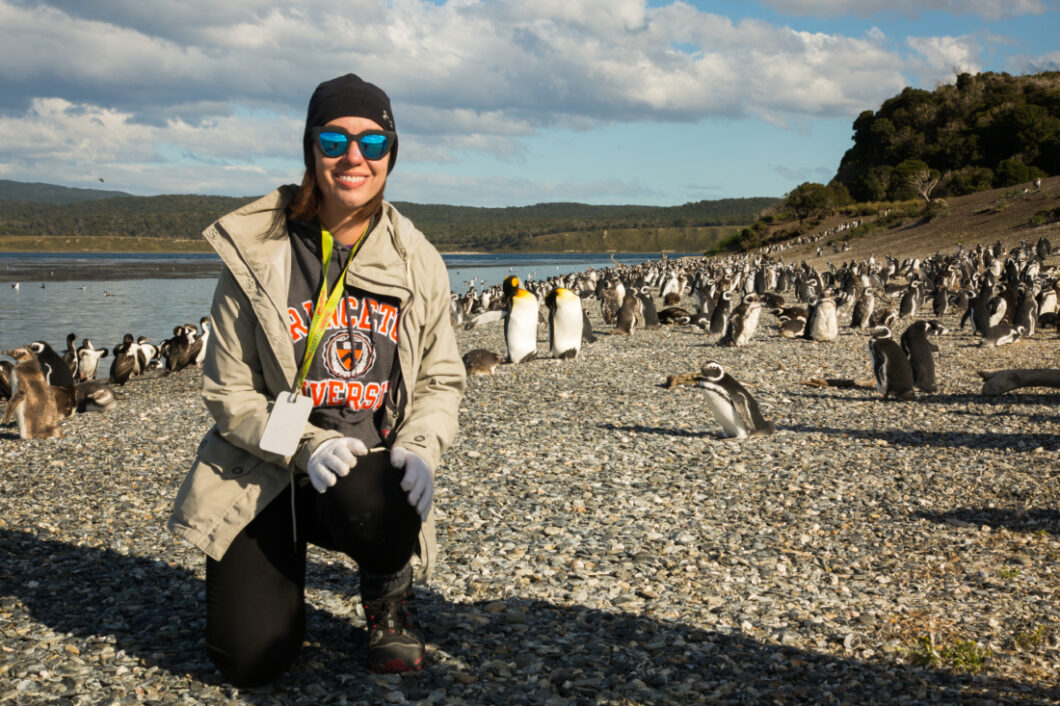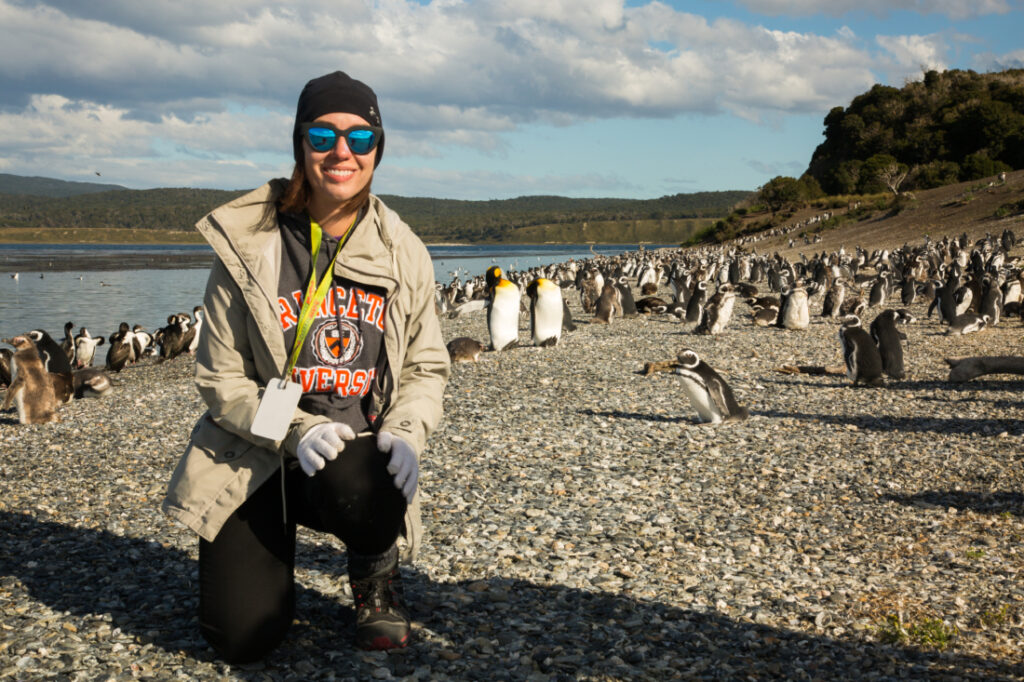 7.) Isla Martillo
Martillo Island is an easy half-day trip from Ushuaia. It's home to an incredible colony of Gentoo and Magellanic penguins between September and April. There are around 1,000 nests there! We were told to stay 3 large steps away from the penguins, but sometimes penguins would brush right past you on their way over to their friends. I couldn't believe how close you can get to them. It's an absolute must-do in Argentina!
Click here for more info on visiting Isla Martillo.
6.) Tierra del Fuego National Park
Tierra del Fuego National Park is located within Ushuaia and borders Chile. It's a magnificent spot for hiking with forests, glaciers, mountains and peat bogs. The hikes here range from difficult and treacherous multi-day hikes to easy, well-marked out and back hikes.
Below, are some of the popular day hikes you can take in Tierra del Fuego National Park.
Pampa Alta Trail (4.9 km) — This is one of the easier hikes, with views of the Beagle Channel.
Costera Trail (8 km) — A hike along the coast.
Hito XXIV (7 km) –- This one takes you to the international border with Chile.
Cerro Guanaco Trail (8 km) –- The hardest/steepest day hike. But has a lookout point at the end.
Read more: Why I Hiked The Hito XXIV Trail in Tierra del Fuego (And Loved It!)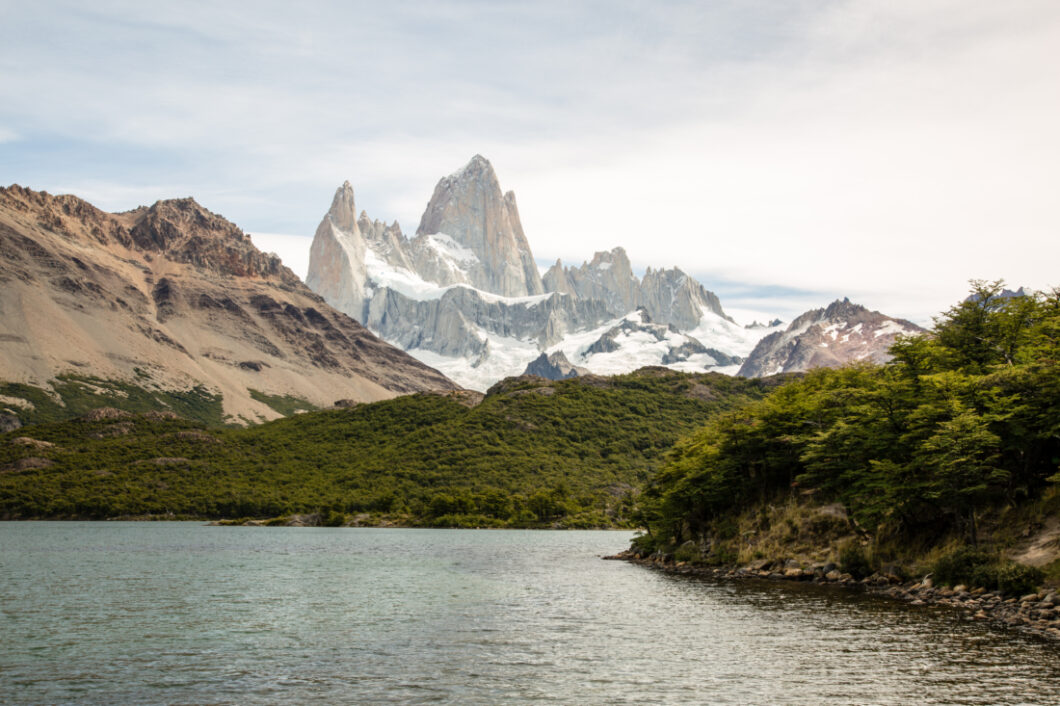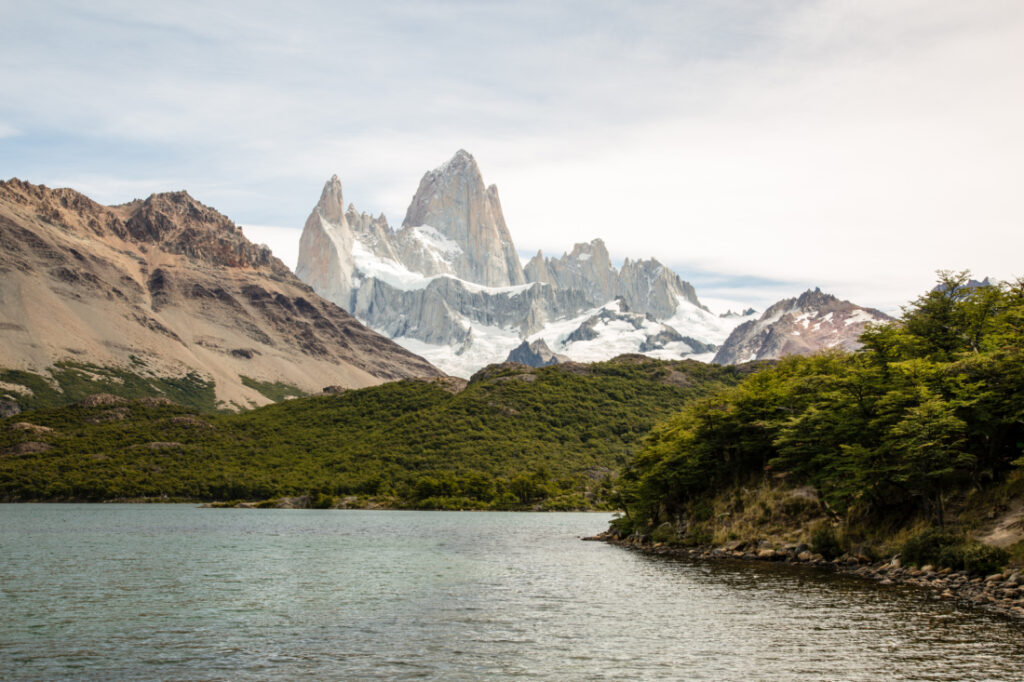 5.) Mount Fitzroy
Mount Fitz Roy is an iconic mountain that sits on the border between Argentina and Chile. It was originally named "Chaltén," meaning "smoking mountain" in the ancient Tehuelche tribe's dialect. This is because there is almost always a cloud surrounding it which makes it look as though it is smoking.
While Mount Fitz Roy is considered one of the most difficult peaks to scale, there are ways to see it, even if you are not a very experienced hiker. I personally like the Laguna Capri hike. (You can find more info on that, here.)
Just in case you were wondering, too, Mount Fitzroy is what is on the label for the clothing company "Patagonia."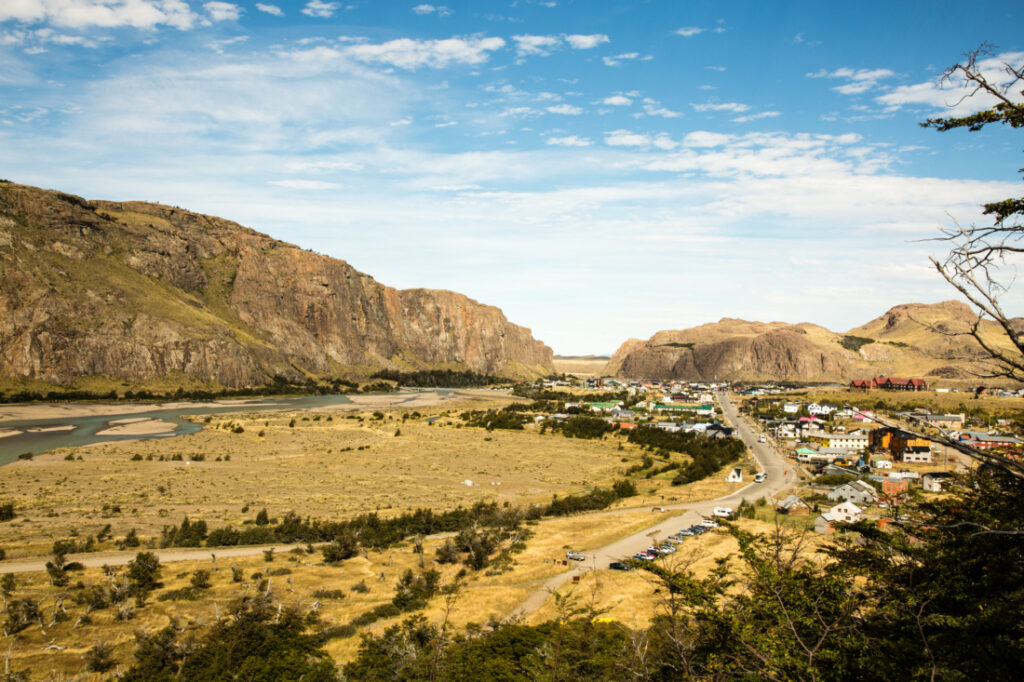 4.) El Chaltén
If you're heading to see Mount Fitz Roy, then you'll have to go through El Chaltén to do so. El Chaltén is dubbed Argentina's trekking capital with tons of beautiful hikes to choose from.
El Chaltén itself is just over 1,000 people but has some cute bars, restaurants, and hostels. It's a unique, little town with little to no cell phone reception, and currently has no banks and only one ATM. It's very much a town geared toward hikers and backpackers.
3.) El Calafate
El Calafate is a town near the edge of the Southern Patagonian Ice Field in the Argentine province of Santa Cruz. The reason many come here is to visit Perito Moreno Glaciar (more on that next). However, the town itself is also worth visiting, as there are many lovely restaurants, bars, chocolate and ice cream shops, as well as cafes. El Calafate also a lot of souvenir shops and also places to buy hiking gear, of course, it's marked up considerably, though. It's a wonderfully relaxing and cute town to relax in before setting out on your hikes!
Click here for a list of places to stay in El Calafate.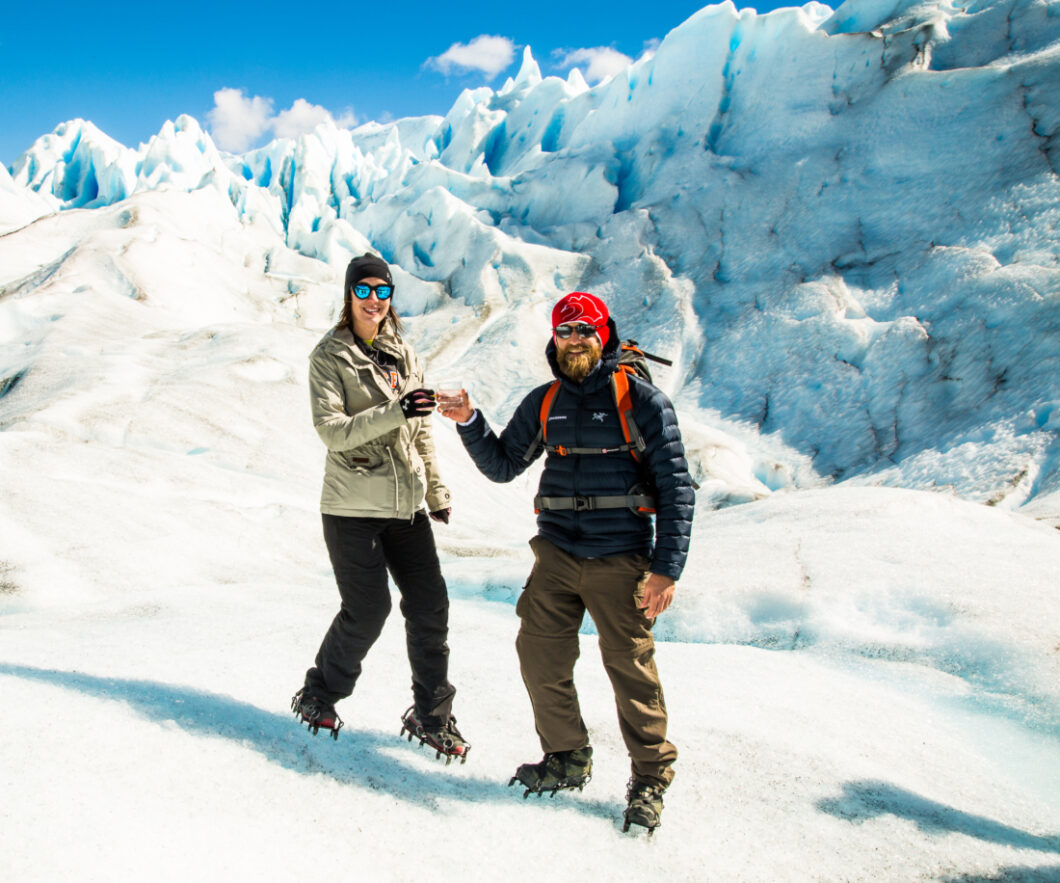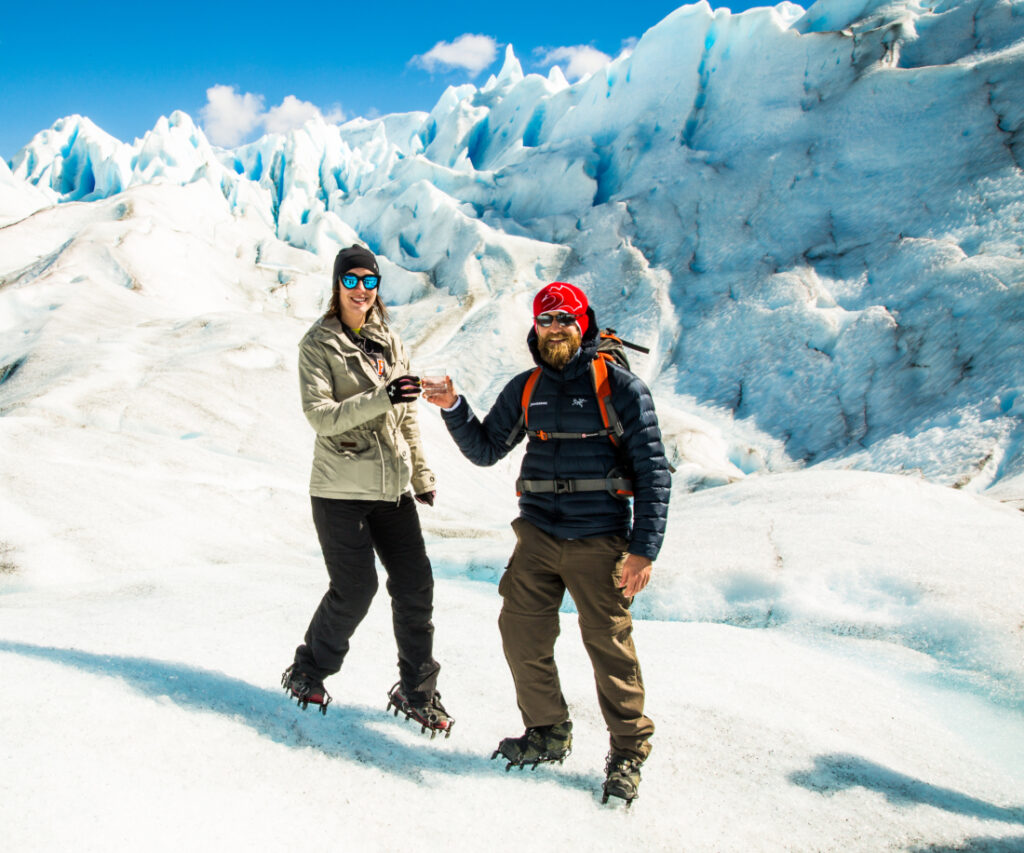 2.) Perito Moreno Glacier
Perito Moreno Glacier is located within Los Glaciares National Park and is a popular day trip from El Calafate. Perito Moreno Glacier is unique because it's a glacier that is accessible, and it's actually growing! Experts are still debating as to why Perito Moreno Glacier is growing while many glaciers are regressing.
Now, one of the ways to enjoy Perito Moreno Glacier is to take a bus to the viewing platforms of the glacier. However, the "coolest" way to experience Perito Moreno Glaciar is by hiking it! It is one of my favorite memories of Argentina. I loved that you also get a glass of whisky at the end on glacier ice.
Read next: 14 Things To Know Before Hiking Perito Moreno Glacier in Argentina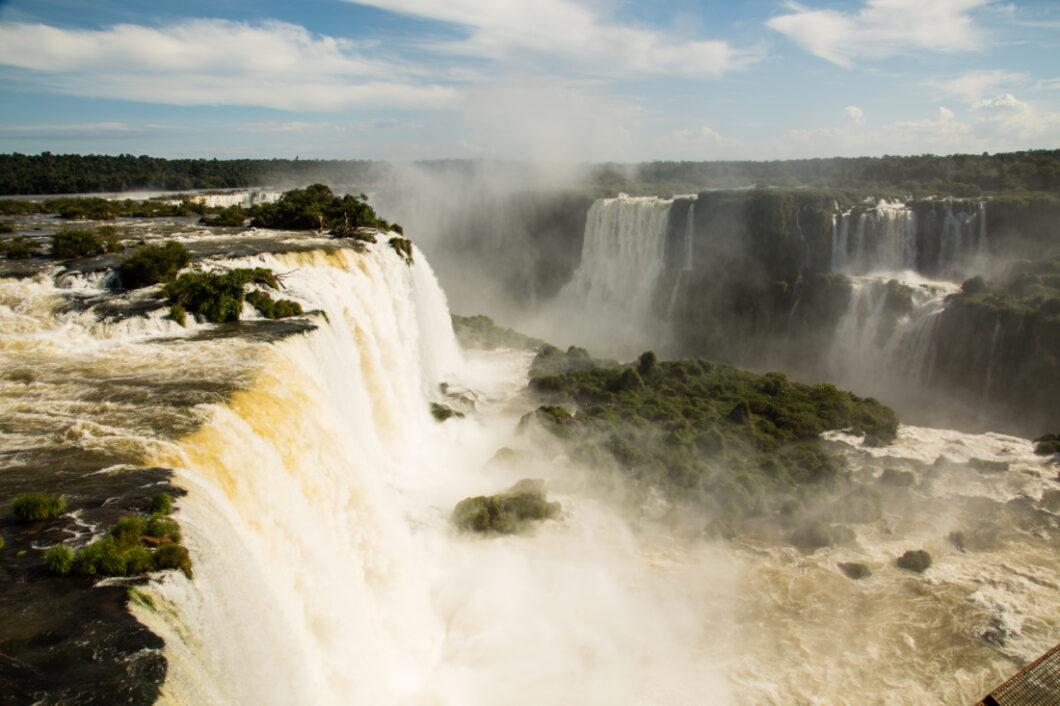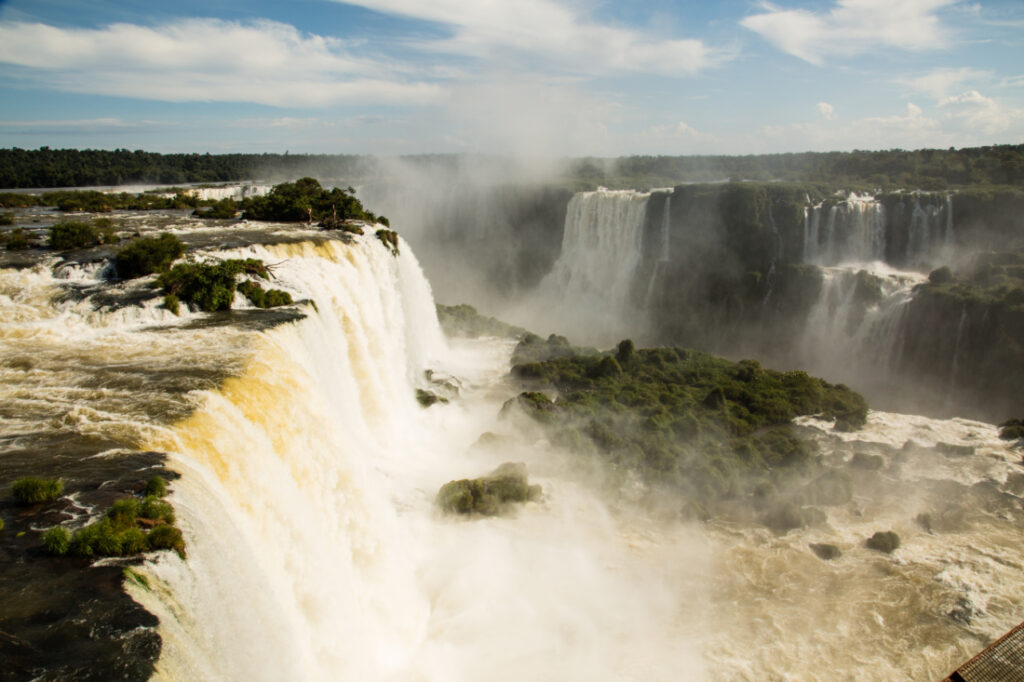 1.) Iguazu Falls
"Poor Niagara." Eleanor Roosevelt famously said that upon seeing Iguazu Falls. And it's hard to not have that reaction when you see them in person! Iguazu Falls are made up of a system of 275 waterfalls, with the exact number depending on the season. It spans an area 2.7 kilometers wide, and it's almost twice as tall and nearly three times wider than Niagara Falls. It's easily one of the best places to visit in Argentina.
Read next: 10 Things To Know Before Visiting Iguazu Falls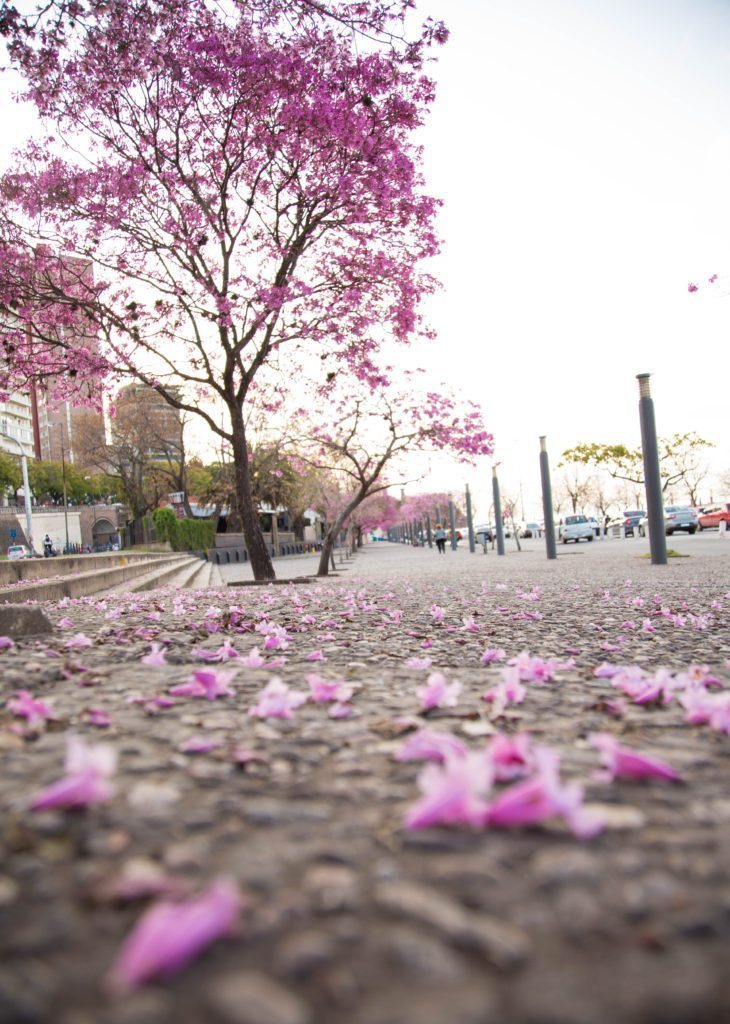 Best Time of Year to Travel to Argentina
Again, Argentina is HUGE, folks. So depending on which parts of the country you are planning to visit, this will vary. I, personally, like traveling in Argentina during the end of February/early March. This at the end of the tourist season, but many places are still open and accessible – but with far fewer crowds.
The weather is a bit warm in Buenos Aires and Puerto Iguazu at this time of year (around 80 degrees Fahrenheit for a high on average), but it is absolutely perfect in Patagonia (between 50-60 degrees Fahrenheit). There were also very few crowds.
If the end of February doesn't work for you, I also recommend visiting Argentina in the spring, which is the end of September through the end of December. The temperatures are mild and the beautiful Jacaranda trees are in bloom (pictured above). The average temperatures will vary, but Buenos Aires is usually between 60 degrees Fahrenheit and 70 degrees Fahrenheit. The Patagonia region will be chillier, with temps ranging from only 30 degrees Fahrenheit to 50 degrees. (Be prepared, this is peak tourist season, though!)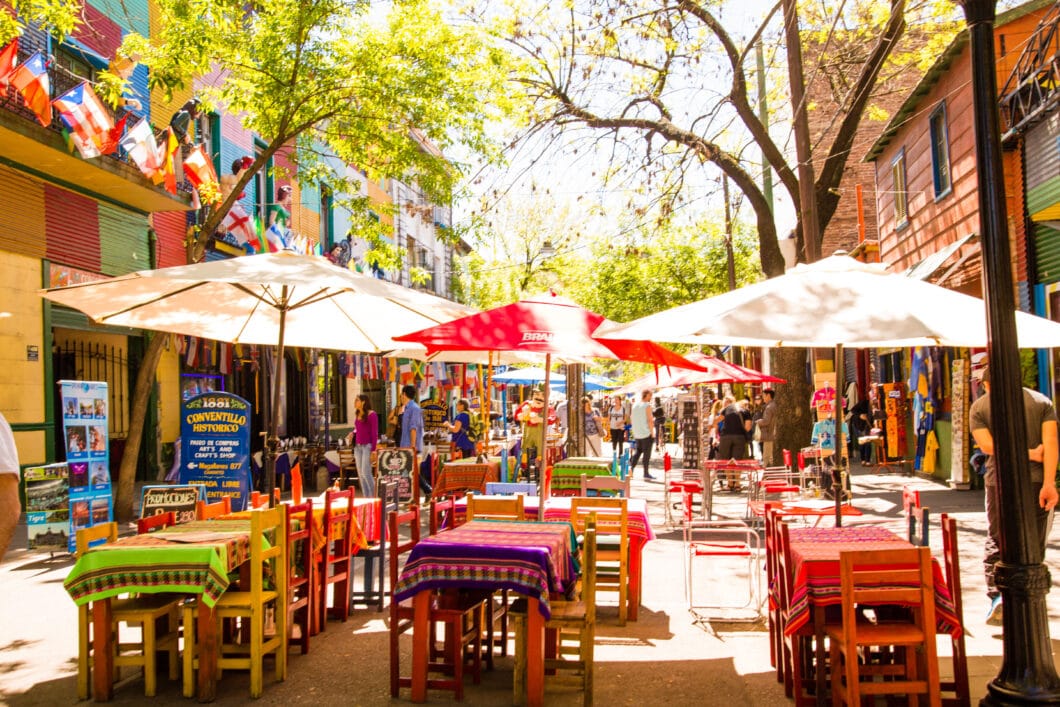 Arriving in Argentina – How to Get to Your Hotel From the Airport
Click here to see current international flight prices to Argentina.
The majority of international flights will arrive to Ezeiza International Airport in Buenos Aires (EZE). This is about 20 miles/33 km from the city center of Buenos Aires (where your hotel will likely be).
Now, taking the bus from the airport to the city center will take you anywhere from 2-3 hours, and it's not a simple journey. Whereas a car ride will take about 40 minutes.
I recommend contacting your Buenos Aires hotel for a shuttle service (click here to see all hotels in Buenos Aires) or taking an Uber. Uber does work in Buenos Aires! A ride will likely cost around 970 pesos (roughly $15 USD).
FYI – As of right now (June 2020), US citizens do NOT need to pay a reciprocity fee when you enter Argentina. Most nationalities also do not require a visa to enter Argentina. Double-check if you need a visa by clicking here and entering your nationality.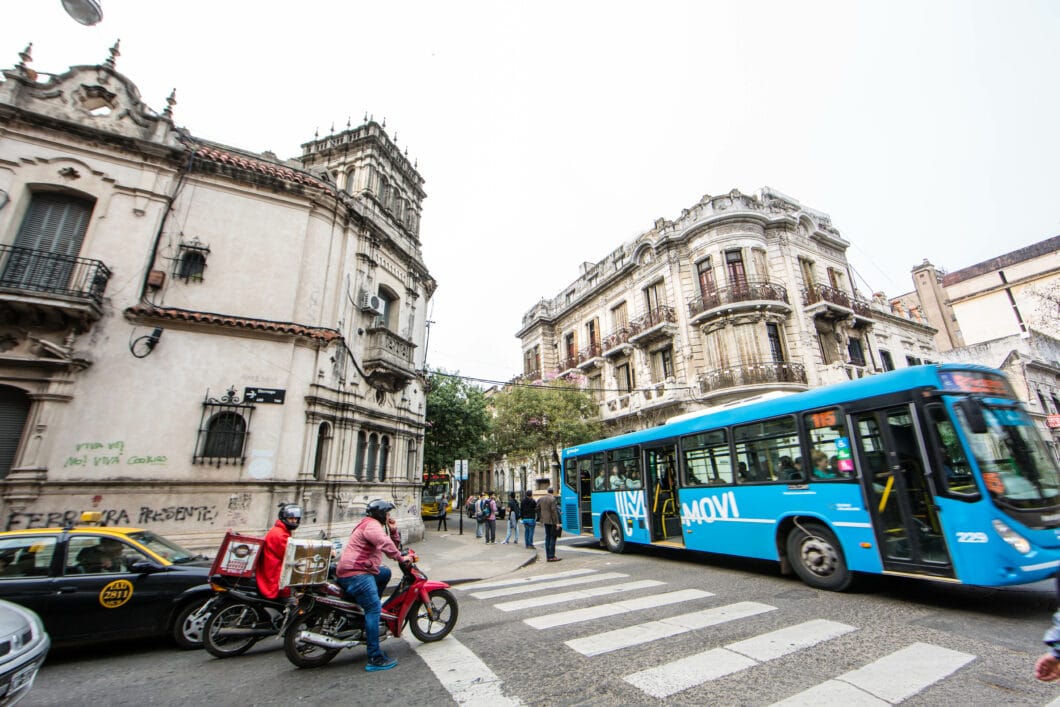 Getting Around Argentina
To maximize your time in Argentina, I recommend flying to each destination. It is possible to take a bus or rent a car and get to these destinations, but it is going to take a considerable amount of time.
For example, taking a bus trip from Buenos Aires to Puerto Iguazu will take a minimum of 18 hours – and the ticket will be roughly the same price as a flight. Driving your rental car will take roughly 15 hours. Or a flight from Buenos Aires to Puerto Iguazu will take less than 2 hours!
The most common domestic flights will be through Aerolineas Argentina. Their flights will be the most readily available and likely the cheapest. I won't lie – they're not the best airline. The service is quite terrible (in my experience), and it's a bit chaotic. Just prepare to adjust your expectations when flying with them! (I personally flew Aerolineas Argentina for this entire itinerary.)
LATAM Airlines also offers domestic flights, although not as many and prices can be a bit higher. They are a far better experience to fly, though, in my experience!
In Buenos Aires or Puerto Iguazu, you can use public transport to get around within the cities. Buenos Aires has a great subway system, and the buses in Puerto Iguazu are quite efficient and inexpensive. Cabs are also always readily available (and Uber does run in Buenos Aires).
In Patagonia, there are shuttles, taxis and plenty of tour companies to get you where you need to go.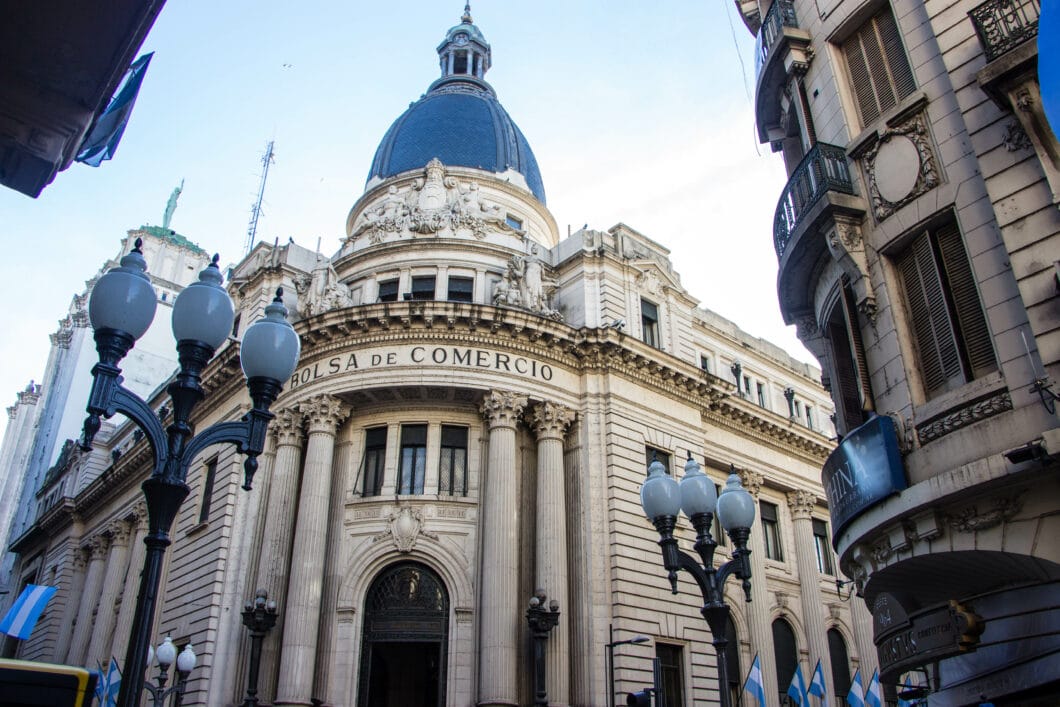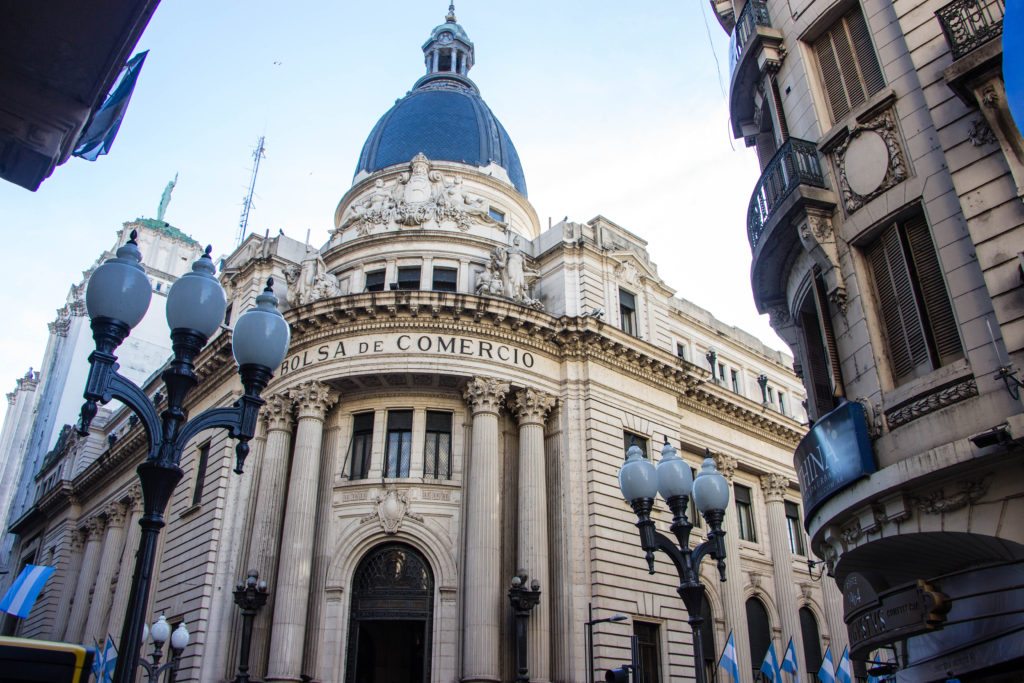 If anyone has any additional questions or comments about traveling in Argentina, don't hesitate to reach out in the comments section at the bottom of this post! Thank you so much for reading, everyone.
Travel Insurance
Squaremouth is the only site that currently lets you filter travel insurance policies for COVID-19 coverage. I, personally, use Squaremouth for finding the best insurance policies for my travels. They're also recommended by Forbes! You can click here to get your free travel insurance quote
Want to Learn Spanish Before Your Trip?
Knowing some basics in Spanish can be helpful for your time in Argentina. Try a free 3 day trial of Rosetta Stone (the best way to learn a foreign language) by clicking here.
*Disclosure: some of these links are affiliate links. Meaning, if you click a link and make a purchase, Have Clothes, Will Travel gets a very small commission at no extra cost to you. Thank you for supporting the brands that make this blog possible! I am also a participant in the Amazon Services LLC Associates Program, an affiliate advertising program designed to provide a means for us to earn fees by linking to Amazon.com and affiliated sites.