"Back to Nature" Outfit Featuring a Stylewe Skirt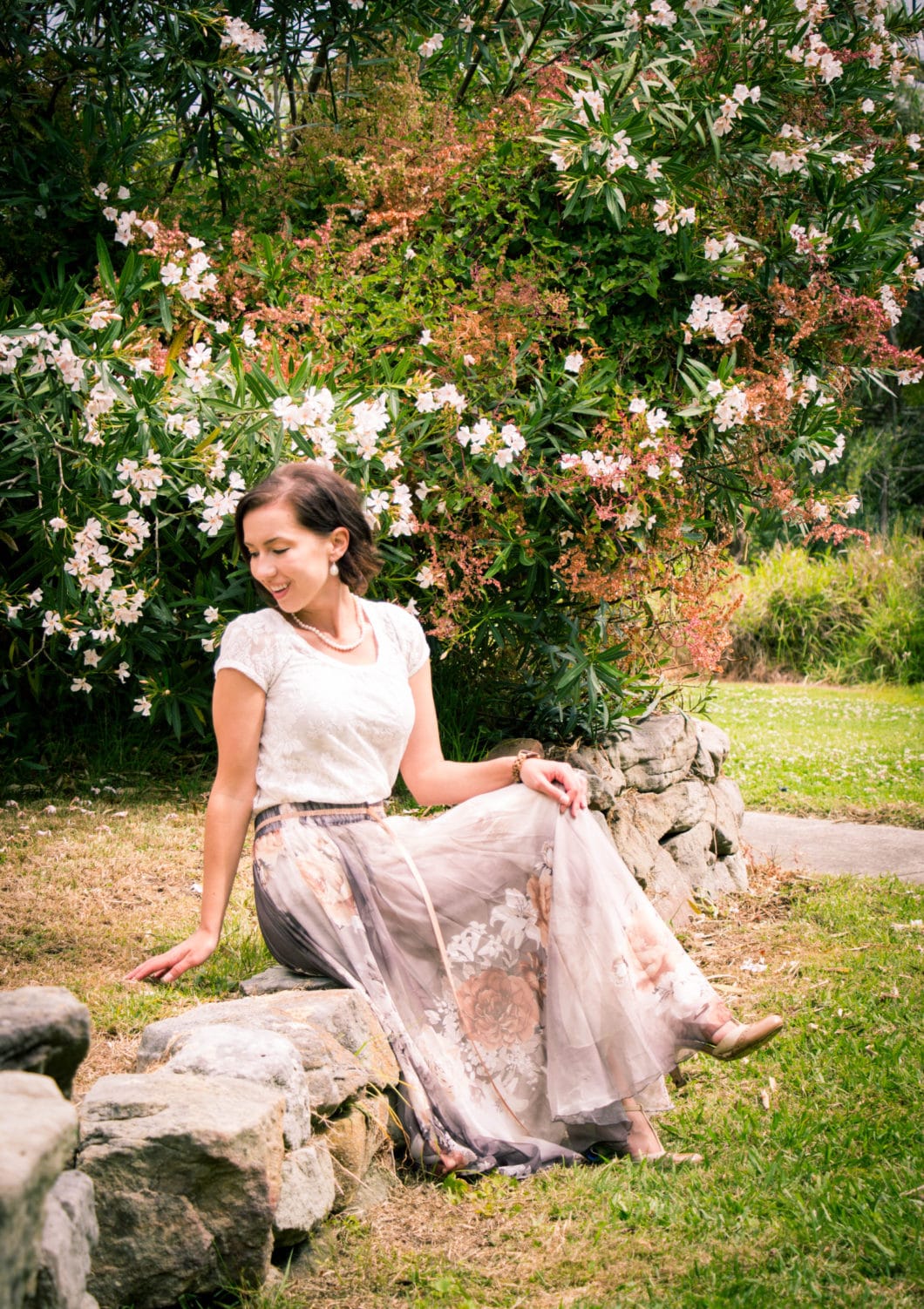 My oh my, it is nice to take a little break from having the city as my backdrop! Look, there are trees and grass in this post! Haha. Don't get me wrong, I really enjoy living in all the hustle and bustle and excitement of the city, but when it comes to taking photos for the blog – I much prefer being in a quiet wooded area by myself. I get incredibly anxious posing and twirling around when strangers are staring at me…and if I take photos alone with my tripod, I run the risk of people knocking my camera over or stepping in front of my shot.
But these are all things that melt away in a nice, quiet, outdoorsy area! I was so excited when I found this secluded neighborhood…I could've cried! It's about 40 minutes from where I live by bus, but it's so worth the trip. There are so many photo opportunities here – I can't wait to come back!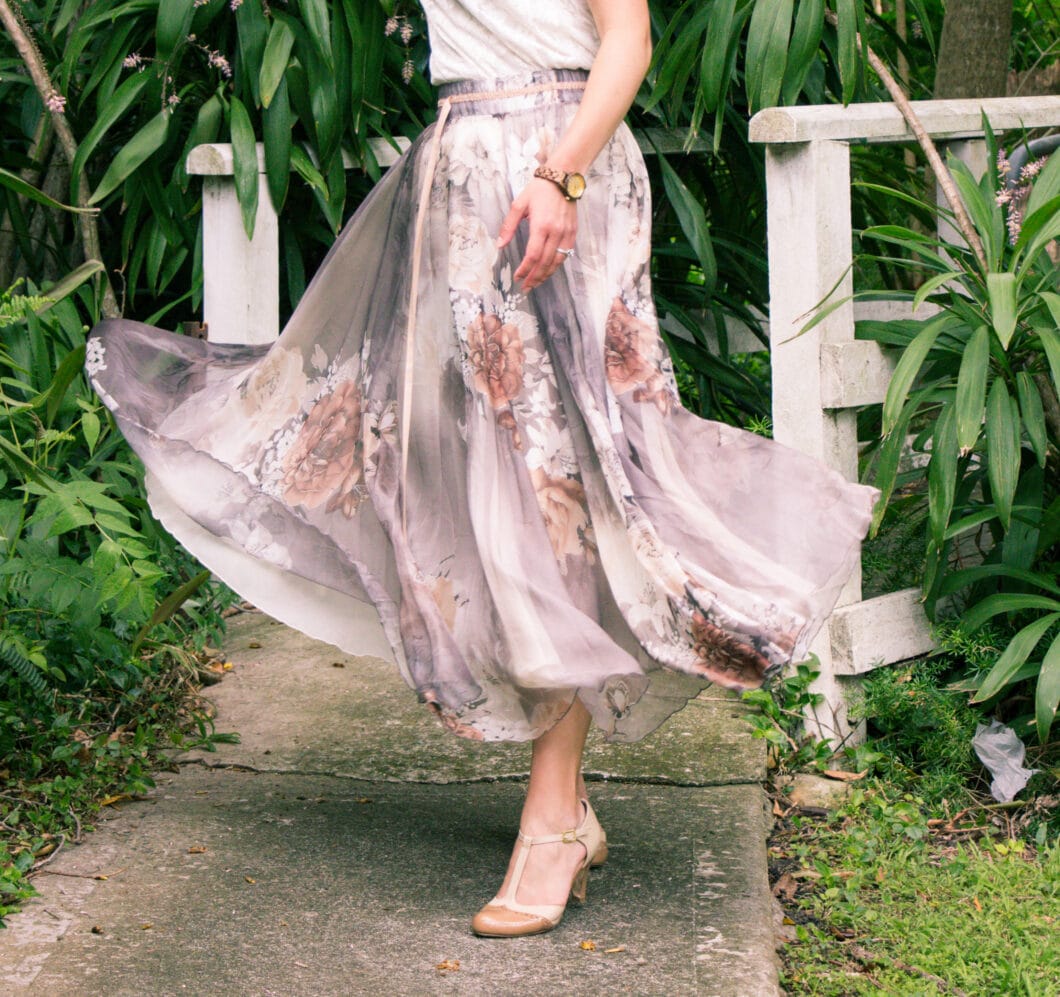 And it seemed appropriate to wear a gorgeous floral skirt for my first journey back into nature. This skirt from Stylewe is the stuff that dreams are made of. It looked gorgeous on the website, but I was still shocked by just how much more gorgeous it looks in person! It's very detailed and looks so beautiful when it moves. It's also the perfect length for a maxi skirt too, in my opinion. It's long it enough to not look odd, but short enough you can see my shoes and not worry about ruining the skirt by having it drag on the ground. Also, this skirt does not wrinkle easily! It's amazing! This was my first time ordering from Stylewe, and I was really impressed! I'll definitely be ordering from them again.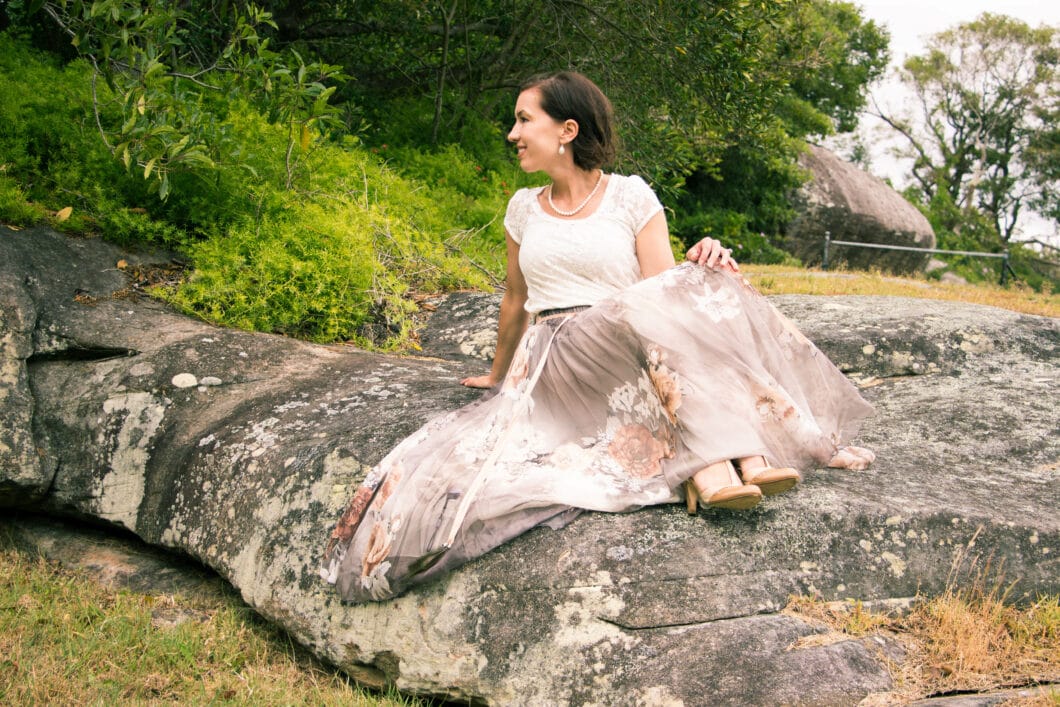 Had you heard of Stylewe before this post? And do you prefer the city or the countryside? Or are you like me and enjoy both? Let me know in the comments!
Where to find it:
Skirt: c/o* Stylewe
Top: Old (Similar here)
Shoes: Chelsea Crew
Watch: c/o* JORD Wood Watches (You can still win a $70 Jord Wood Watches gift card! Check out the giveaway by clicking here.)
**Thank you to Stylewe for sponsoring this post. All opinions are my own, and I'm not being compensated for a positive post.
*c/o = courtesy of, meaning the company gave me the product to be used on my blog, and I did not pay for it. All opinions are my own, and I am not being compensated for a positive review.