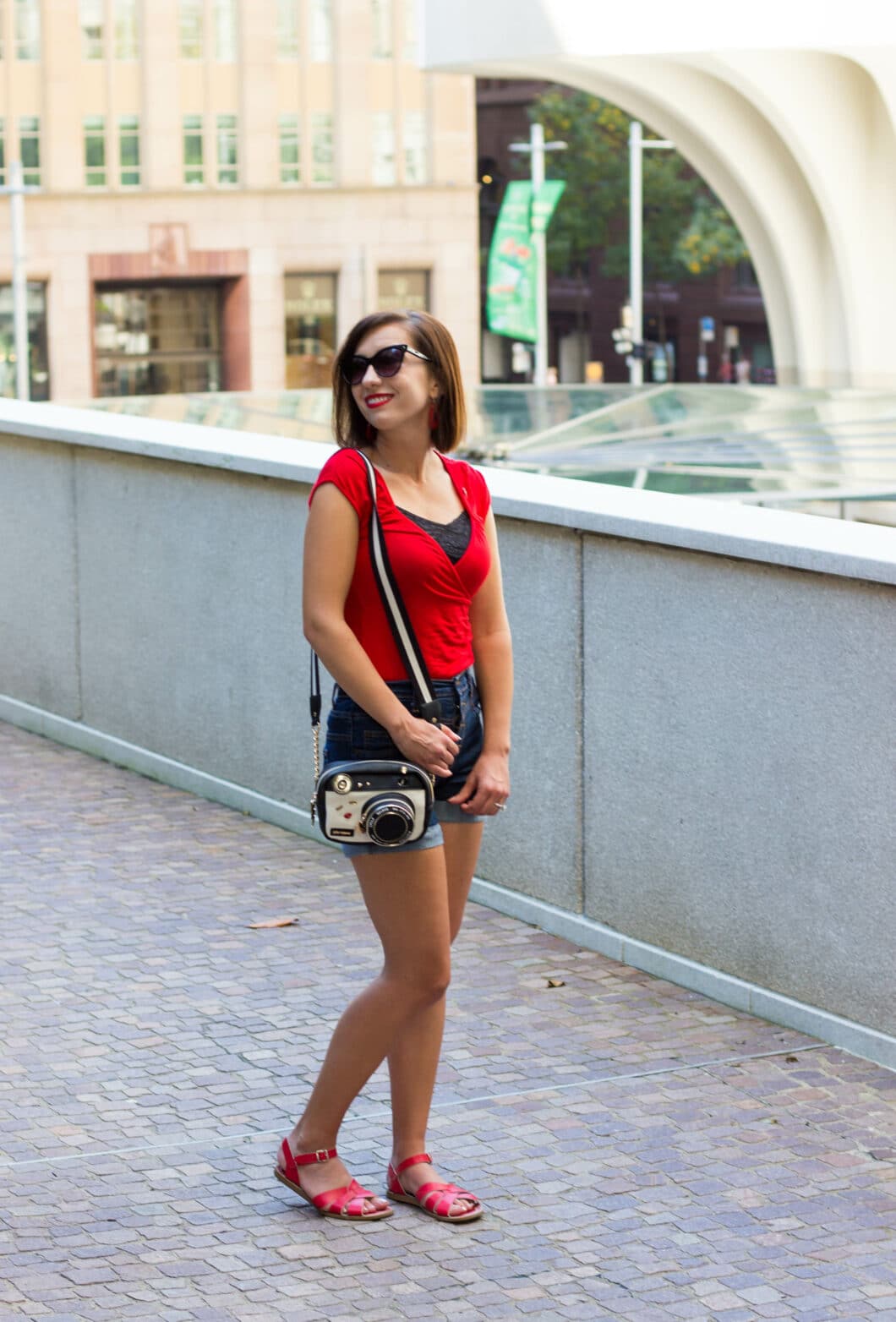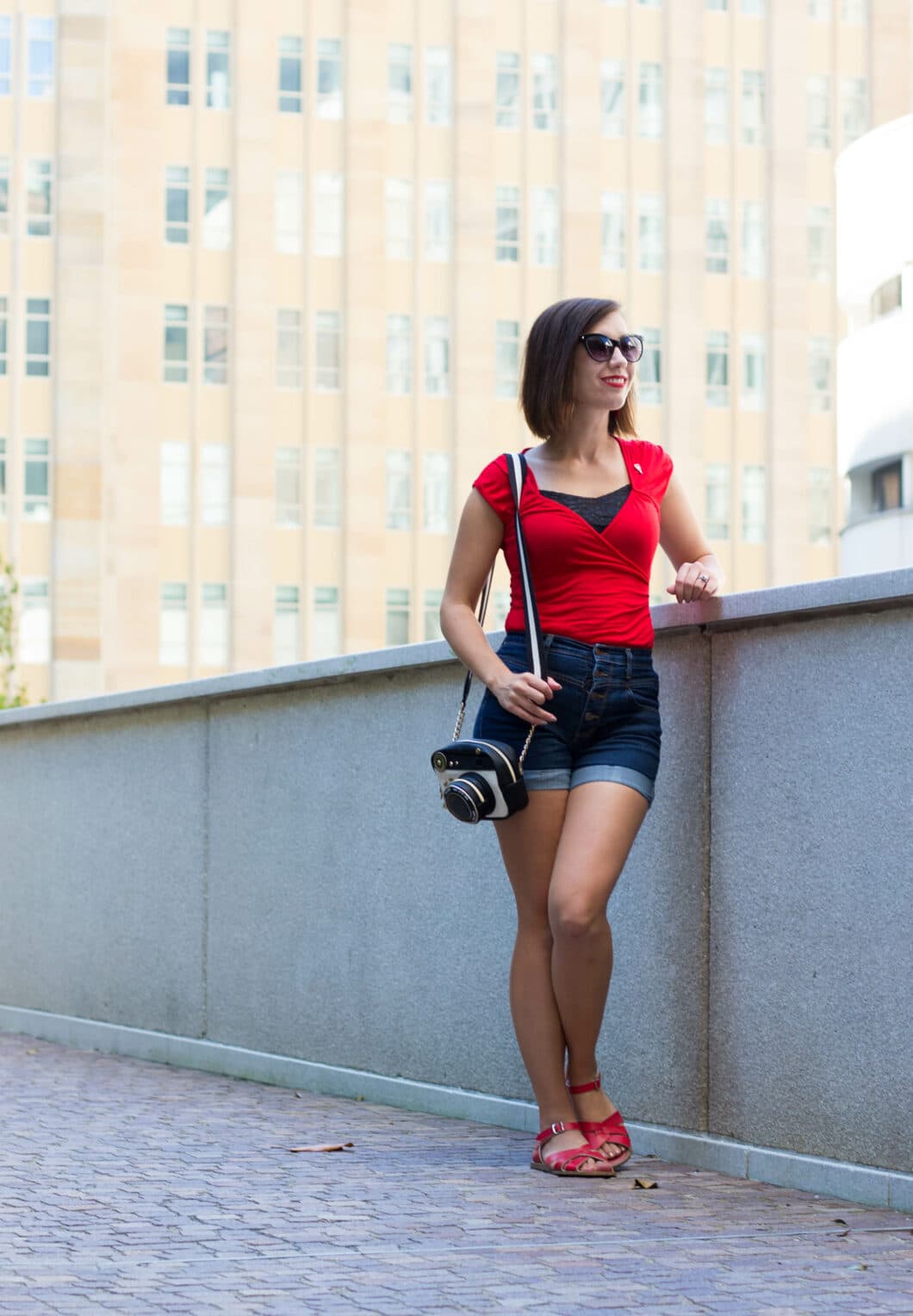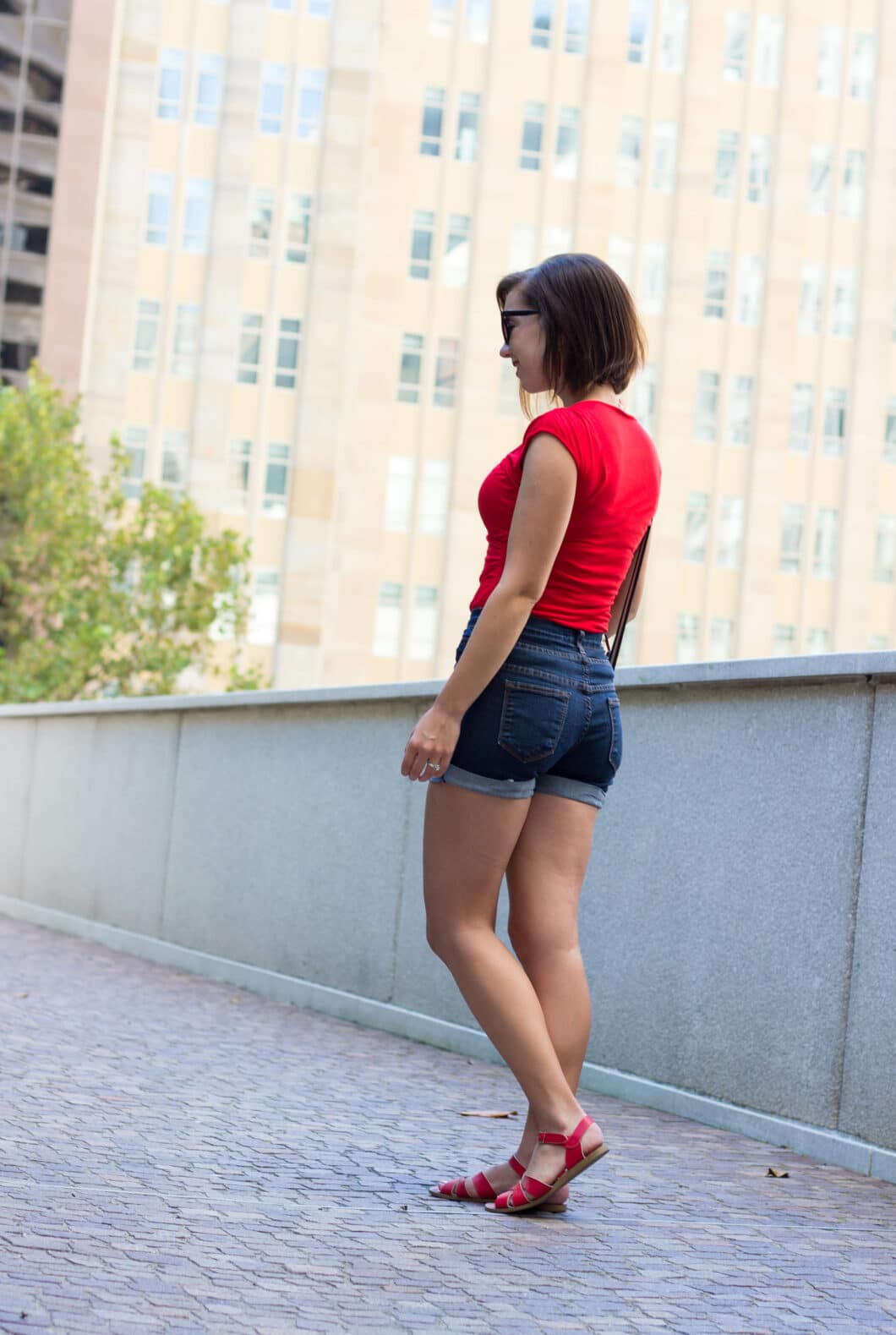 If you're reading this post, it means I have made it to Rosario…but I haven't quite gotten my hands on decent wifi yet. This happened when I came to Australia too, but this time, I figured I would have a backup plan instead of willing a coffee shop's bandwidth to increase with my brain. So, here's my scheduled backup plan post! Haha. Enjoy!
Click to shop:

I know, I've worn variations of this outfit before. But, hey, it's been awhile! This has been one of my favorite basic, casual outfits to wear on warm days for years. With that being said, though, I think I need to invest in another pair of these Judy Blue jean shorts. They used to be soooo comfy. But, I've accidentally sent them through the dryer a few too many times. (And possibly my bottom half has increased in size too – not complaining! That means the strength training is working!) They're just not quite as comfy as they were in the early days. My favorite part had been how loose they were around my legs….and that is no longer the case. However, I think getting one more size up could certainly solve this problem, as they are a really great pair of jean shorts!
I also like this outfit because it's just plain enough that I can go a little crazy with my accessories and not be too over the top. Sorry, I know I used this camera bag in my last outfit post, but I do love it! (And at least I managed to refrain from pretending to take photos for this post, haha.) I get into a bad habit of using the same accessories over and over again, simply because they're laying out, and I see them. Oops! (This is where my husband kindly suggests I should probably just put my stuff away, instead of letting it lay on the table after I use it. Haha.)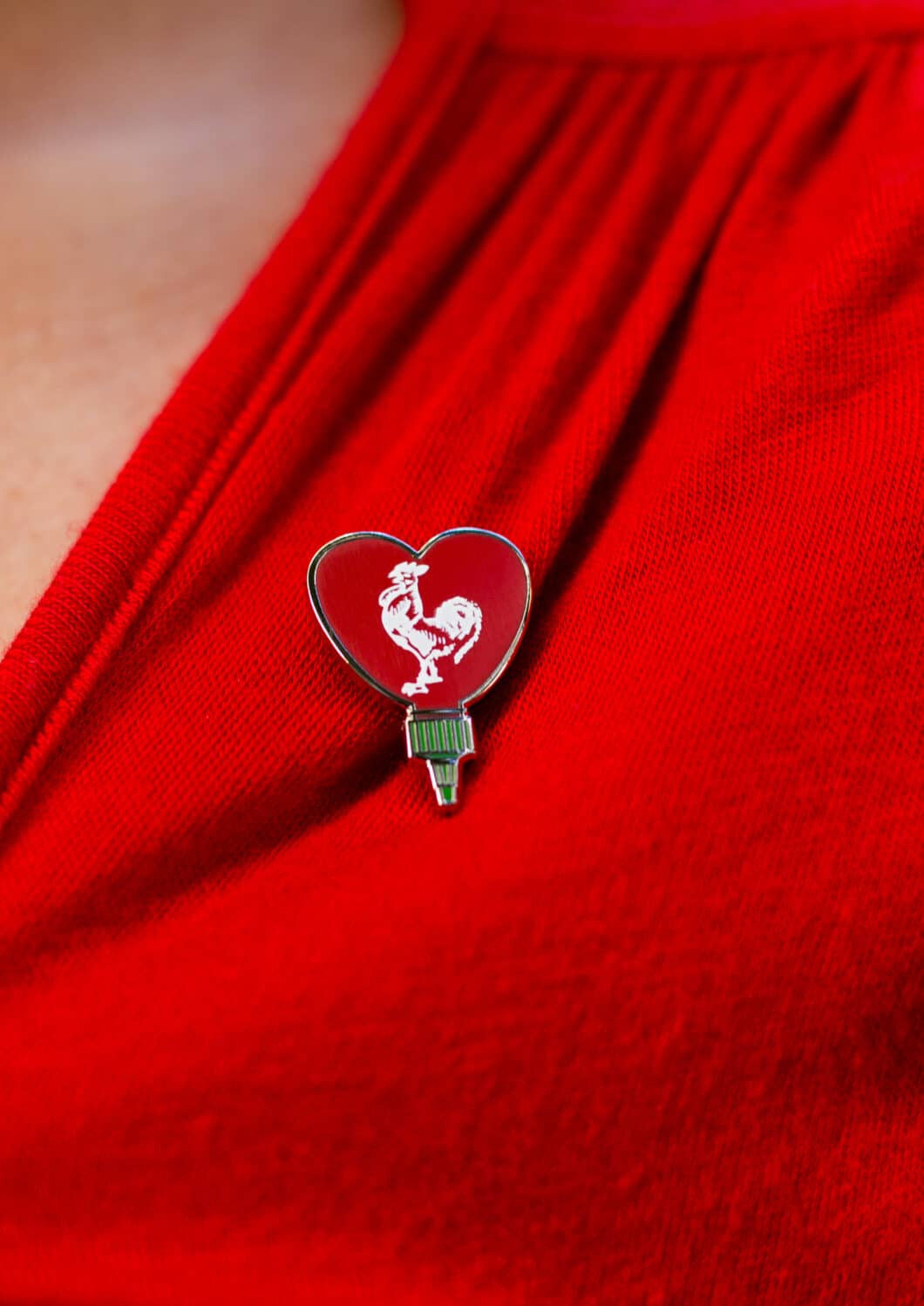 But, anyways…here's a new-to-the-blog accessory! How do you like my cool Sriracha pin? My sister-in-law got it for me for Christmas! It's been awhile since I mentioned my love of Sriracha on the blog, but I do put this stuff on just about everything. (Except ice cream, I'm not that weird.) The best way to my heart is a Sriracha pin in the shape of a heart! 🙂
What's your favorite go-to, basic outfit? Let me know in the comments! And does anyone else love Sriracha, or is it just me?
Where to find it:
Jean shorts: Judy Blue via ModCloth
Top: Old (Similar here)
Sandals: Salt Water Sandals via ModCloth or Amazon
Pin: Gift from my sister-in-law 🙂 (Similar here)
Purse: Betsey Johnson
Disclosure: some of the links in this post are affiliate links. Meaning, if you click a link and make a purchase, Have Clothes, Will Travel gets a very small commission. Thank you for supporting the brands that make this blog possible!
*c/o = courtesy of, meaning the company gave me the product to be used on my blog, and I did not pay for it. All opinions are my own, and I am not being compensated for a positive review.