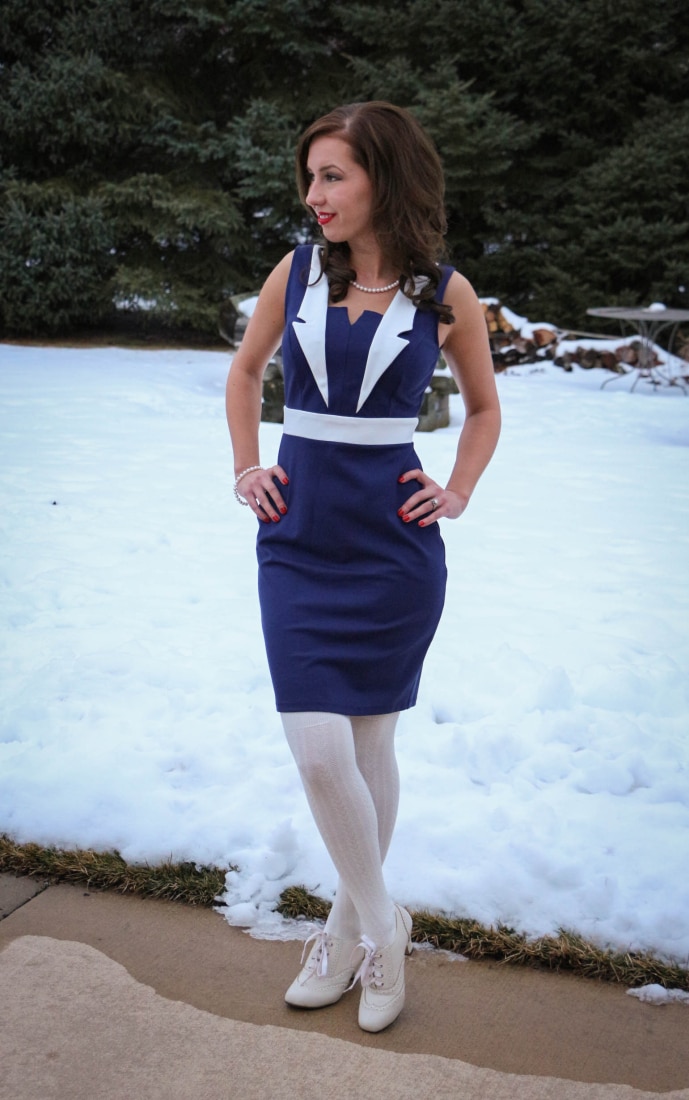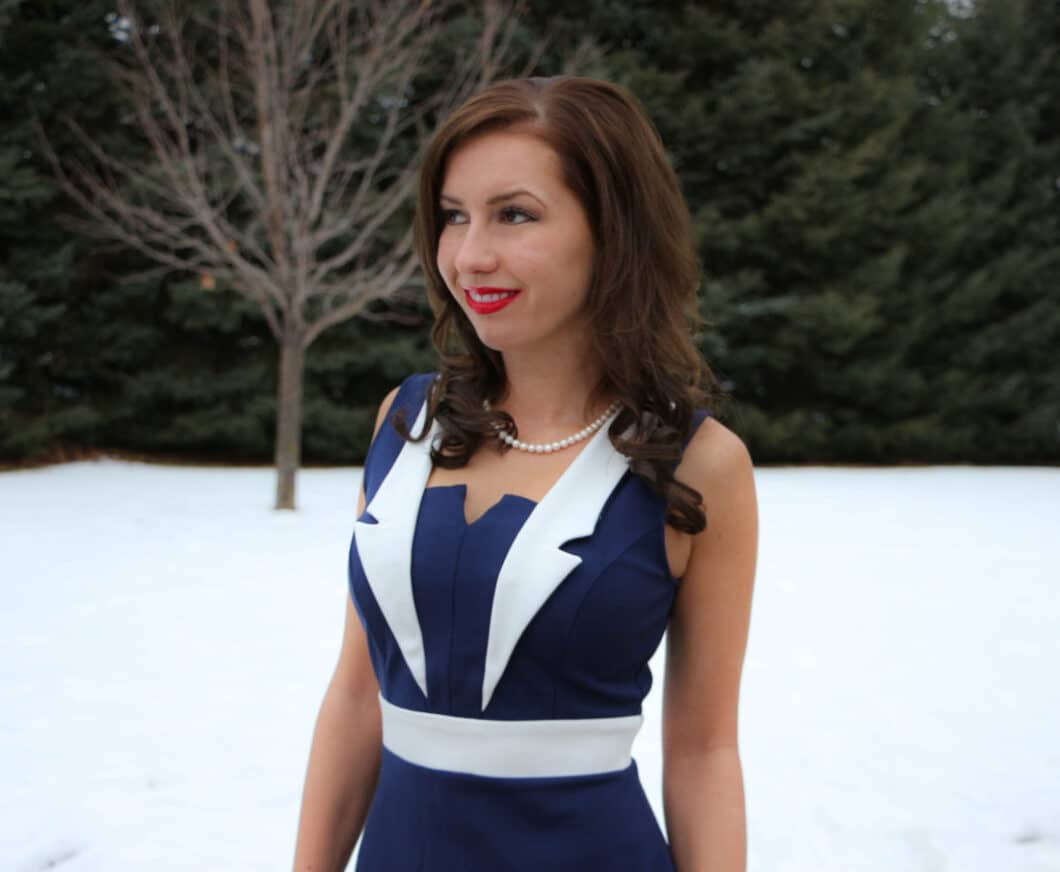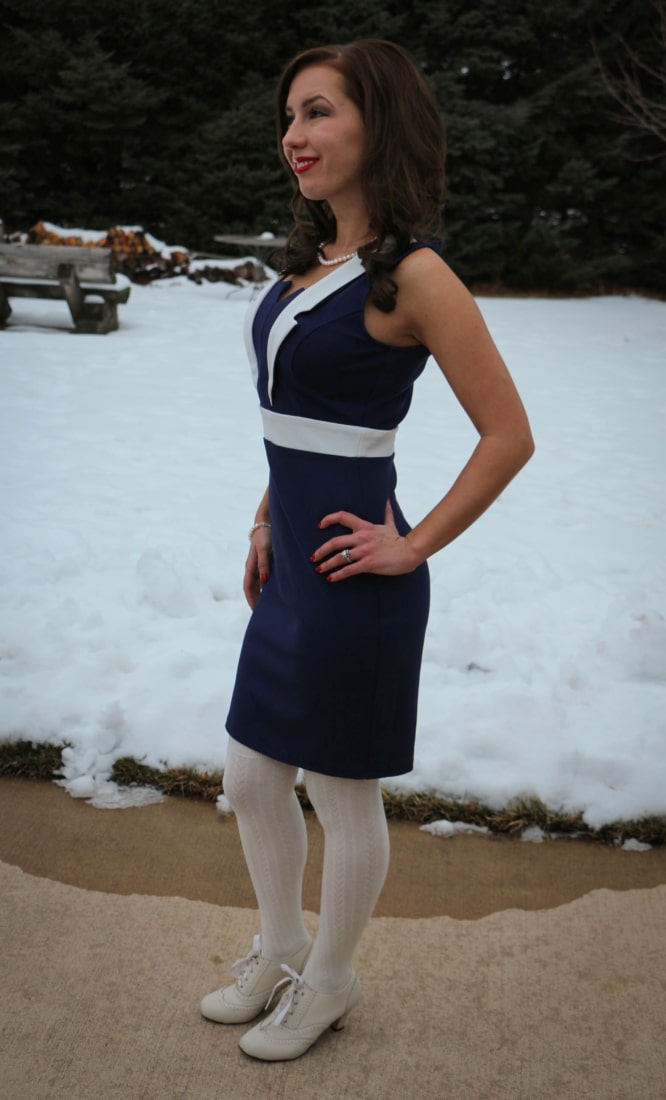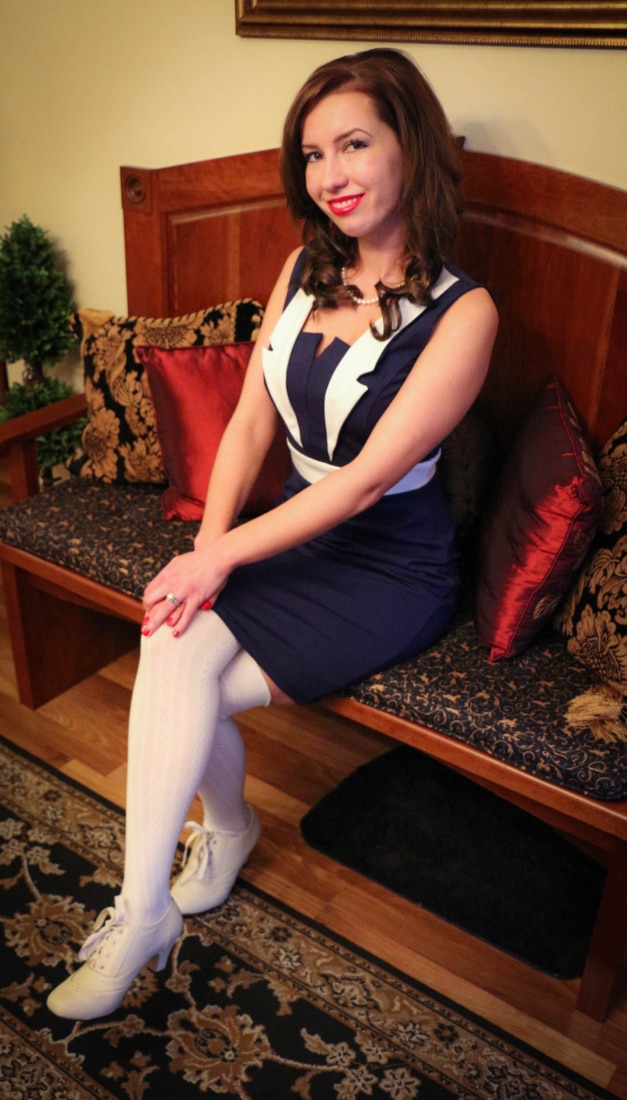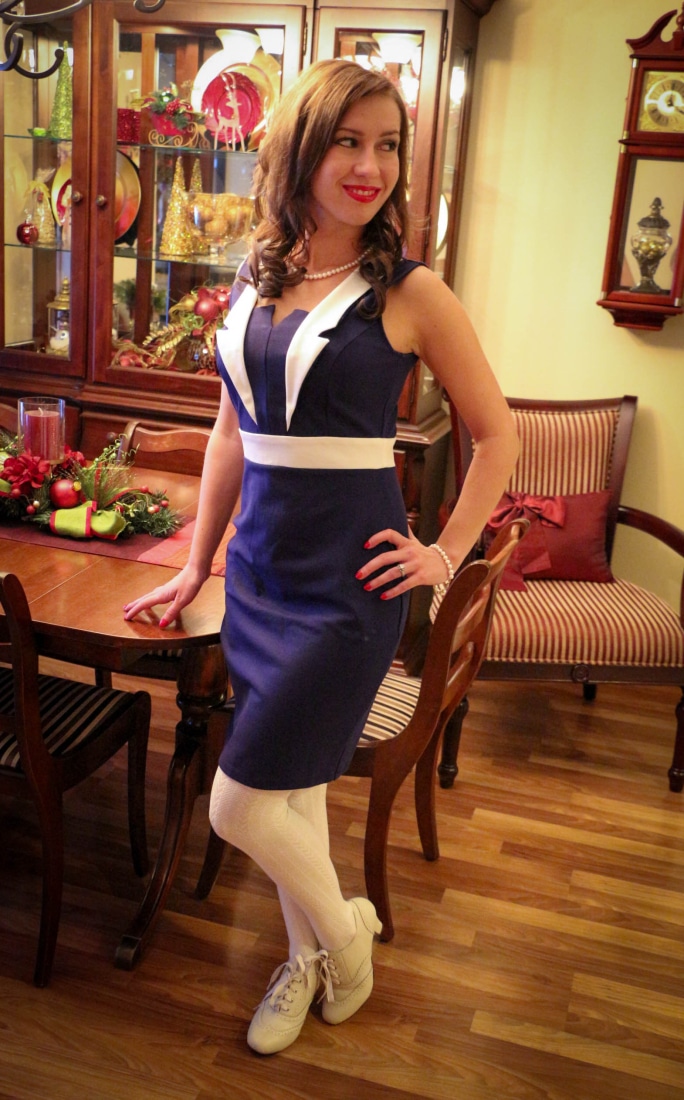 Shop the look:

I'm another year older today! The pictures above are of my "birthday outfit" (not to be confused with suit, haha).
I had a wonderful time celebrating my birthday over the weekend. My husband had taken me out to eat to a lovely Mediterranean restaurant in downtown Appleton. (If you're ever in the Appleton area definitely check out Il Angolo Resto Bar. It is the best restaurant in Appleton!) I couldn't tell you the last time I had eaten that much yummy food!
While my dress is rather form-fitting, I never felt the need to suck it in or stop eating at any point. This might be the first bodycon dress that is also forgiving and comfortable. It's not skin tight through my midsection, which is wonderful…especially if you're planning on stuffing yourself with food to the point of bursting.
This dress is also the perfect length in my opinion, and the arm holes fit me perfectly. I don't have to tape it or pin it anywhere! I also love all of the detail on it. I feel so dapper when I don this dress.
My only very minor complaint is that it seems to be sewn a little weird on one side. I realize now that none of my pictures really show this, but one side kind of "puckers out" a little more than the other. I'm sure I'm the only one who notices this and if anything, it makes this dress more comfortable (because it seems to make it more forgiving in the hip area).
As for my shoes and socks, they are seriously the best. I've already raved about how awesomely comfortable they are in previous posts, but I did find out something new when I wore them this time. There's a pink circle on the inside of each shoe that says the brand name, and apparently when that gets wet.. it bleeds. My socks now have a little pink circle on the bottom of them. It's not the end of the world, but don't wear tights/socks with them that you wouldn't want the bottom stained.
And if you're wondering what I'm doing in a sleeveless dress in the middle of December, let me explain. We are having a bit of heat wave in Wisconsin right now. It's been 40+ degrees the past couple days, and I was actually sweating when these pictures were taken. I've come to the conclusion I would not survive in a warm climate.
Where to find it:
Dress: ModCloth
Shoes: ModCloth (similar)
Socks: ModCloth
Pearls: Gift from my husband
Lip Color: Laura Geller Color Drenched Lip Gloss in Starlet Red from Ulta