7 BEAUTIFUL Blue Nile Gifts For Women – Anniversary, Birthday, Holiday Gifts
Are you looking for the perfect jewelry gift from Blue Nile? Whether you're shopping for an anniversary, birthday, holiday, or just because… this list will help you find the perfect gorgeous piece of jewelry from Blue Nile. PLUS, they're having an amazing SALE right now! Up to 50% off jewelry.
What is Blue Nile?
Blue Nile is a diamond and fine jewelry company that sells their products entirely online. They were founded in 1999 and have "cut out the middleman" so they can sell their jewelry for less. They do, however, have showrooms, if you prefer to see the jewelry in person. (Click here to find the one nearest you.)
They also have a price match guarantee – if you find a diamond that is of comparable quality and characteristics that is lower in price than the one on their site. (I also think their Custom Engagement Rings – Build Your Own Ring® is an amazing way to create your own uniquely you diamond engagement ring.)
Now, if you are looking for the perfect Blue Nile gift, check out my selections below! Happy shopping!
7 BEAUTIFUL Blue Nile Gifts For Women
This post is sponsored by Shoplooks. All comments and opinions are my own. Some of these links are also affiliate links. Meaning, if you click a link and make a purchase, Have Clothes, Will Travel gets a very small commission at no extra cost to you. Thank you for supporting the brands that make this blog possible!
1.) Vintage-Inspired Freshwater Cultured Pearl and White Topaz Halo Earrings
Pearl earrings are always a good idea for a gift! They're classic and versatile – they can be easily worn for daily wear or for a special occasion. These earrings feature two round white pearls encircled by white topaz gemstone halos and a milgrain edge that adds vintage-inspired detail.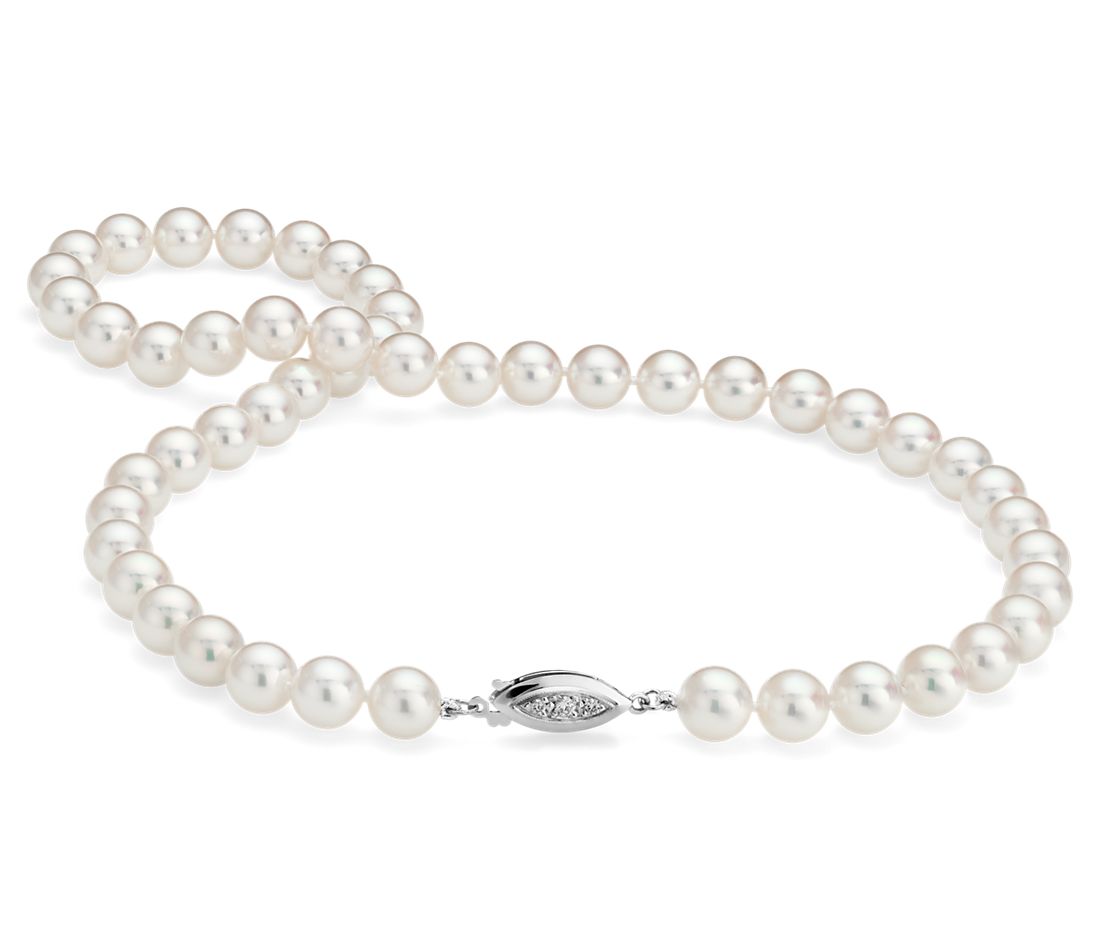 2.) Premier Akoya Cultured Pearl Strand Necklace
Another gift idea you can never go wrong with is a classic pearl necklace. The pearl necklace my husband bought for me is my most worn piece of jewelry (other than my wedding ring). It goes with everything and looks fantastic! The pearl necklace pictured here features the highest-quality Akoya cultured pearls that are selected from the top 1% of the annual supply.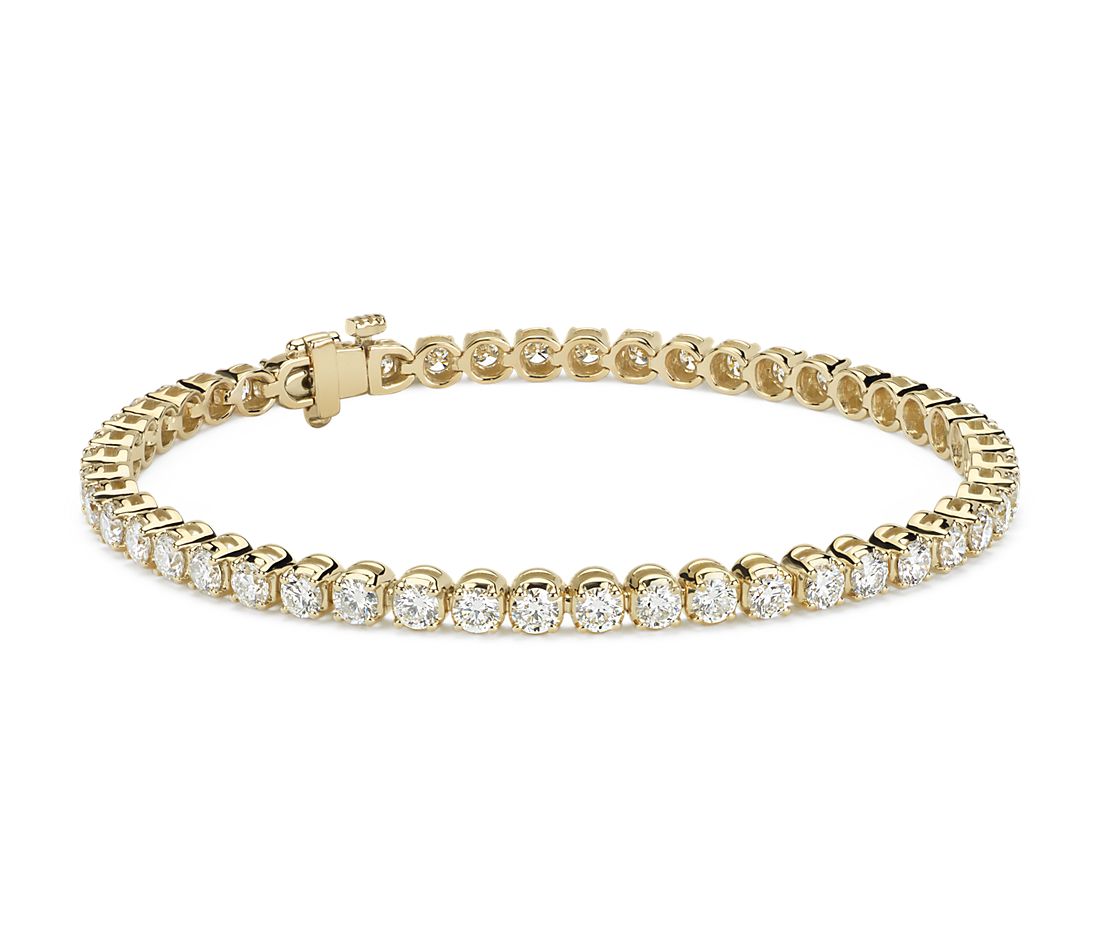 Tennis bracelets are a fantastic, classic piece of jewelry that tends to be the preferred "I'm sorry" gift to give. (I mean, it's hard to stay mad when this beautiful bracelet is involved!) However, these bracelets are beautiful gifts to give no matter the occasion. The one pictured above is 18k yellow gold and its total carat weight is 5.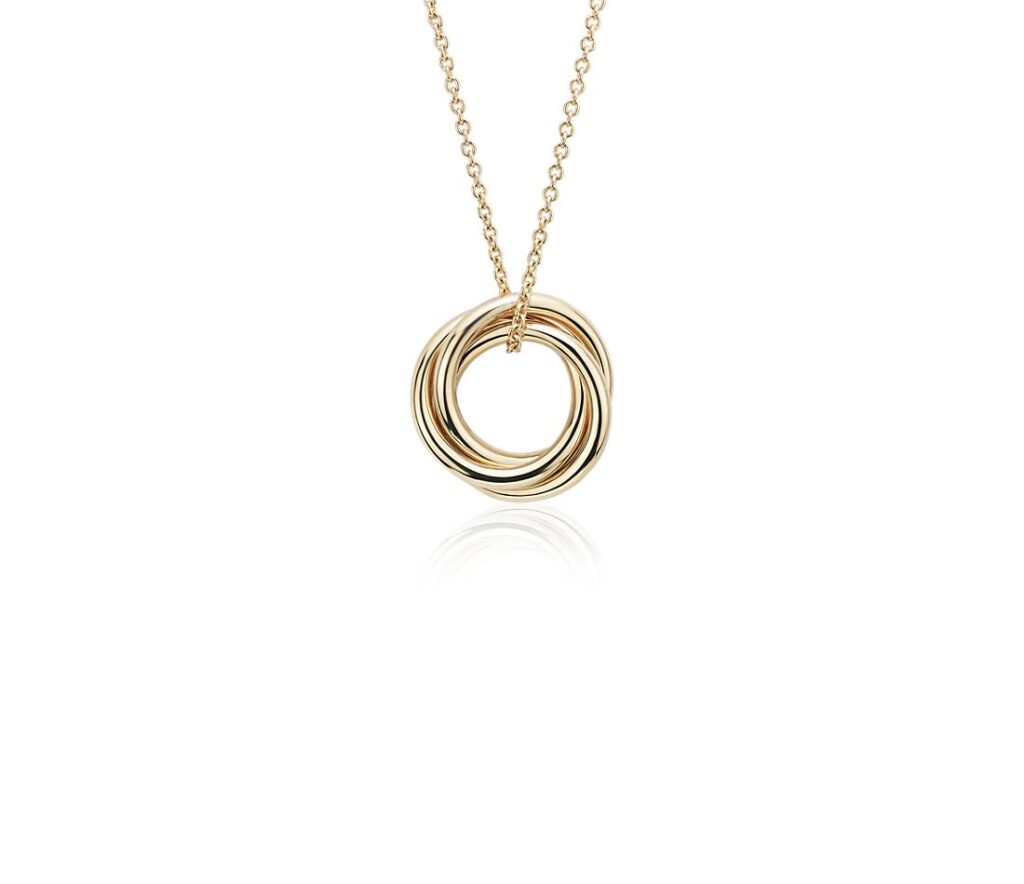 4.) 18″ Petite Infinity Rings Pendant
Infinity ring pendants have been a trendy gift lately, and it's one I, personally, love. They're a delicate statement necklace, that is lightweight and polished in 14k yellow gold for a look that's made to go wherever you go. And if the last couple of gift ideas listed gave you sticker shock, this necklace is a more affordable option – but still, a beautiful gift to give!
5.) Petite Love Knot Earrings
These earrings are the perfect complement to the necklace above. They also look fantastic on their own. (I, personally, like wearing my earrings like this by themselves on a daily basis.)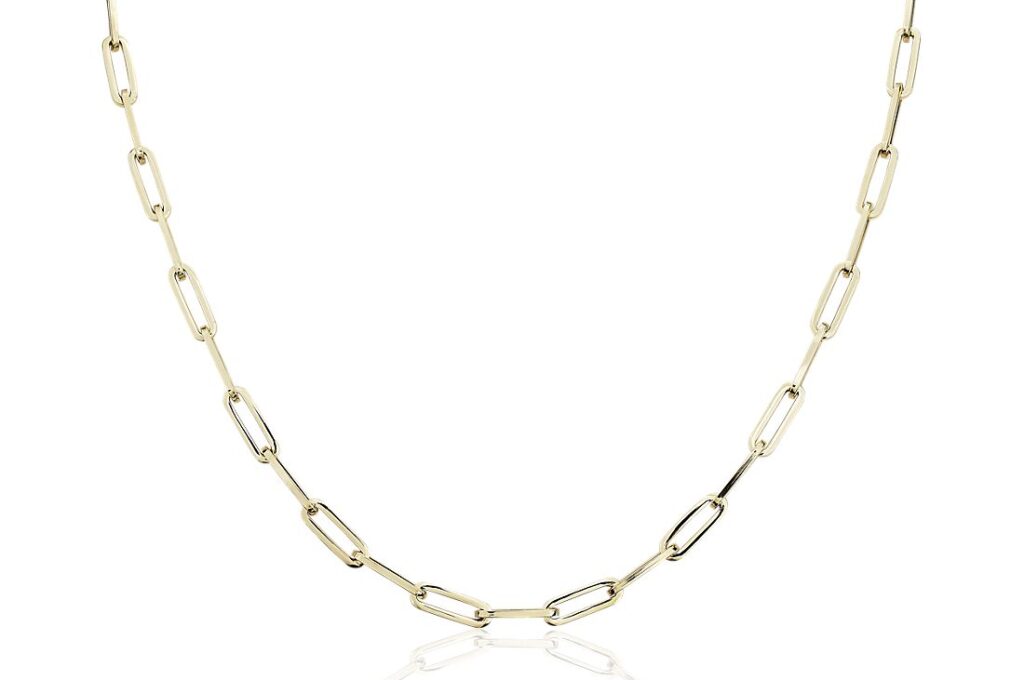 6.) 18″ Medium Paperclip Necklace
Paperclip necklaces are incredibly hot right now because they work great as a layering necklace. I like to wear mine alone and also with a Herringbone chain necklace. This is a necklace that will also go with everything and is sure to get compliments.
7.) Diamond Solitaire Pendant
And last, but certainly not least, is a traditional diamond solitaire pendant. A diamond pendant is fantastic to wear on its own, and can also be layered with the necklaces above. This is a fantastic anniversary gift to give.
Now, I'm curious, which of these Blue Nile gifts is your favorite? Let me know in the comments!