33 Personalized Gift Ideas for Moms for This Mother's Day
Searching for personalized gifts for your mom? This post has a variety of personalized gift ideas ranging from apparel to gardening to sports and travel-themed gifts and more!
Mother's Day will be here before you know it, so the time to start searching for that perfect gift is now. Particularly if you want to personalize your gift, by engraving it, monogramming it, or otherwise customizing it.
Personalized gifts are so special and really let the recipient know that you were thinking of them and that their gift was thoughtfully chosen. However, having those personal touches added can take a little more time, which is why you should start your Mother's day shopping now.
*Disclosure: some of these links are affiliate links. Meaning, if you click a link and make a purchase, Have Clothes, Will Travel gets a very small commission at no extra cost to you. Thank you for supporting the brands that make this blog possible!
Personalized Apparel Gifts For Moms
Mama Bear Shirt
This customized mama bear shirt by BeytiApparel will make an amazing mother's day gift. The shirt features a mama bear and her cubs, which are then customized by adding the names of her kiddos. Sizes range from children's sizes to 2x and you can choose from a variety of styles including t-shirts and sweatshirts.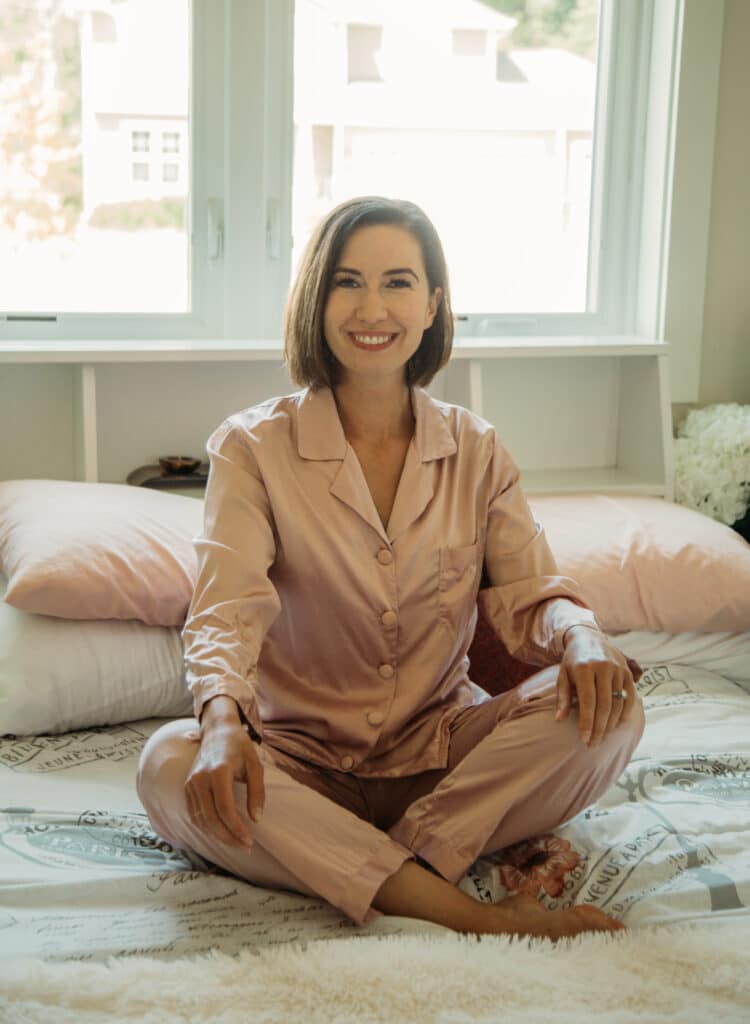 Silk Pajamas
This Mother's day let her know how truly special she is to you with a new pair of Lilysilk silk pajamas. They offer pajama sets, gowns, chemises, sleep shirts and more made from luxurious and breathable mulberry silk. There are a variety of styles and colors to choose from and you can have them monogrammed with mom's initials too.
Read next: Is LILYSILK Legit? Honest Review of LILYSILK Clothing & Pillowcases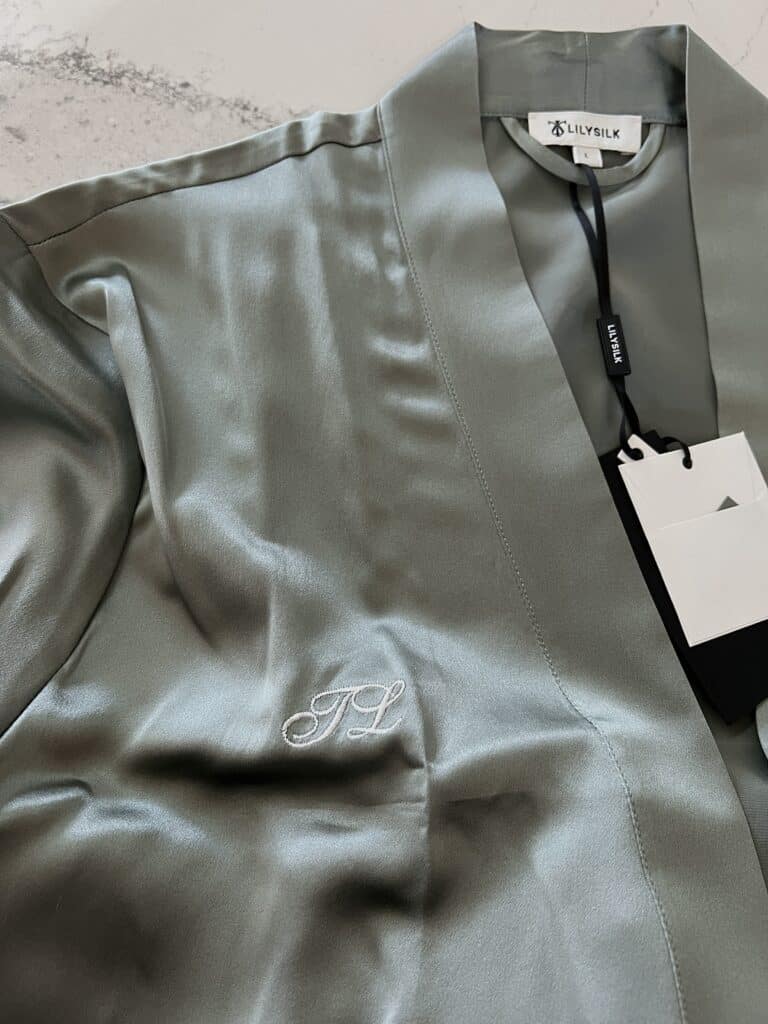 Silk Robe
Pair those silk pajamas with a silk robe, or shop them separately. These silk robes are also made from Mulberry silk. They come in a variety of colors if you want to match them to pajamas, and they can also be monogrammed. Wearing this luxurious silk robe will make you feel as though you just indulged in a day at the spa, even if it was just a bubble bath at home.
Monogrammed T-shirt
Mom will love this monogrammed t-shirt thoughtfully chosen just for her and personalized with her initials. You get to choose the shirt style, color, thread color, and font style so that you can design the perfect shirt just for her!
Personalized Jewelry and Accessory Gifts for Mother's Day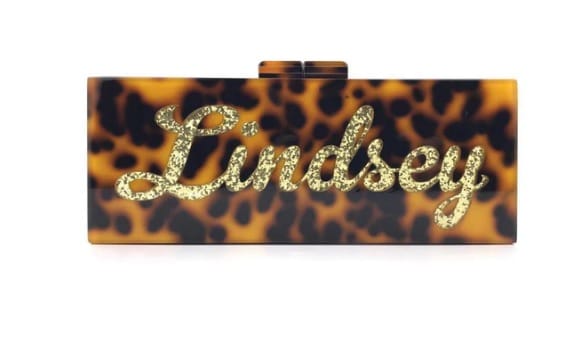 Rae of Light Personalized Handbags
Surprise your mom this Mother's day with a personalized handbag created just for her. You can choose the style of the bag, the clasp, the color, and the text for the handbag, so it is truly a one-of-a-kind purse.
Tiffany Mom Pendant
This Tiffany mom pendant in sterling silver is a beautiful gift to show your mom how much you love and appreciate her this year. The pendant has the word mom and a heart engraved on one side, and you can have mom's initials or a custom engraving inscribed on the other side.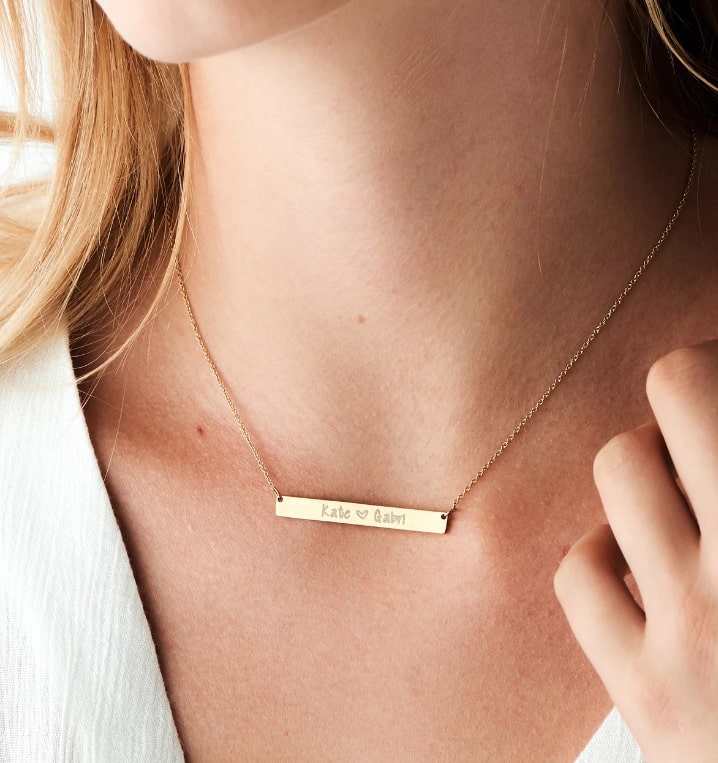 Bar Necklace with Engraving
This beautiful bar necklace from Rellery can be customized with names, initials, coordinates, and more to tell your mom's special story. It's available in sterling silver, gold over sterling silver, and solid gold.
Read next: Honest Review of Rellery Jewelry for Necklaces, Earrings & Rings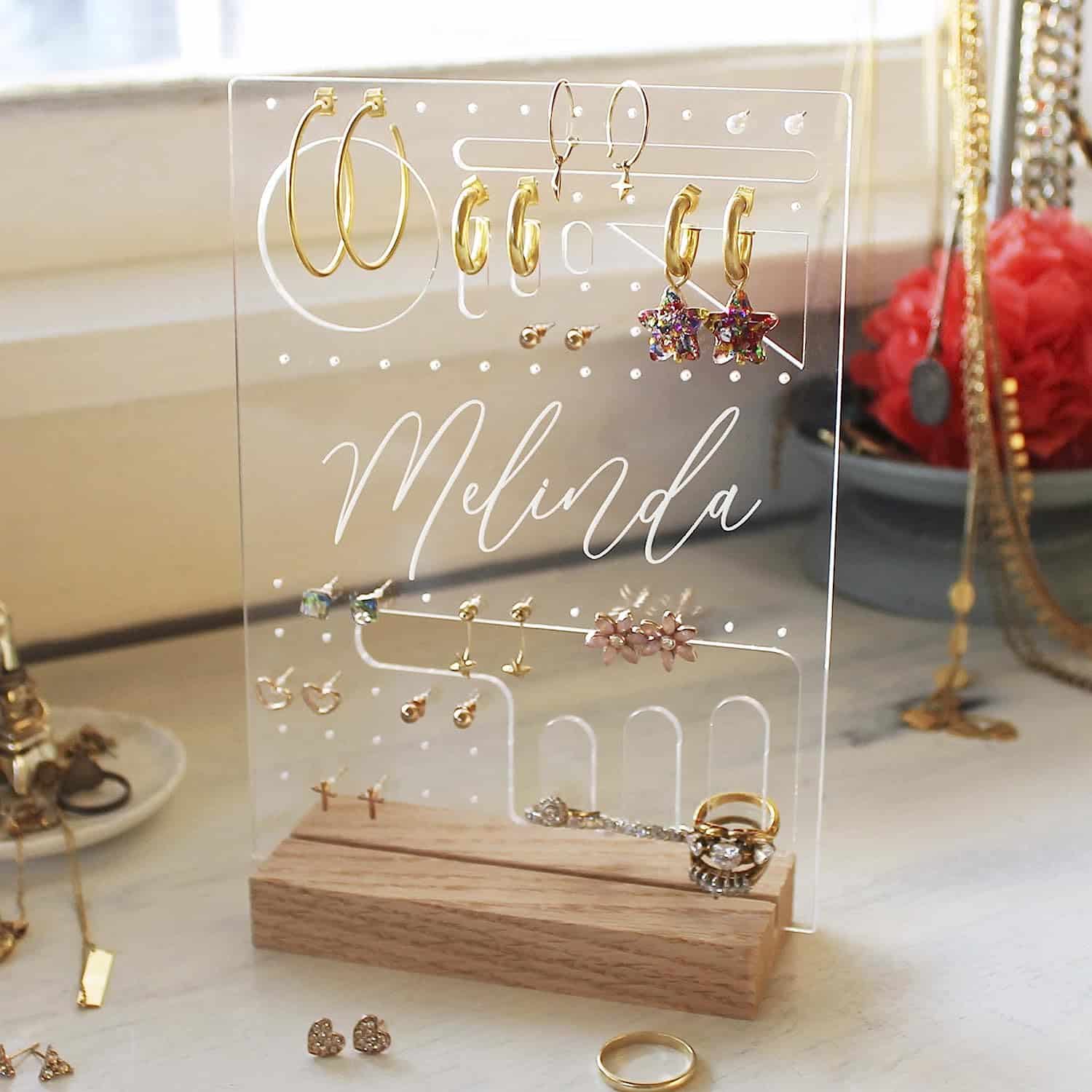 Personalized Jewelry Display
If your mom has lots of jewelry that she wears she might really enjoy a personalized jewelry display where she can keep all of her earrings, necklaces, and rings in one place, where she can easily choose which ones she wants to wear. These personalized jewelry displays come in four different materials, nine different shapes, and with the laser engraving of your choice so you can create a display that is as unique as she is.
Family Birthstone Necklace
Give mom a gift that she can wear every day and treasure for a lifetime. This beautiful family birthstone necklace is fully customizable for a gift that she will love. You can choose from silver, 10k gold, rose gold, or 14k gold for the metal. You can include up to four family members and have their names or a message engraved on this beautiful heart necklace.
Personalized Home Decor Gifts for Moms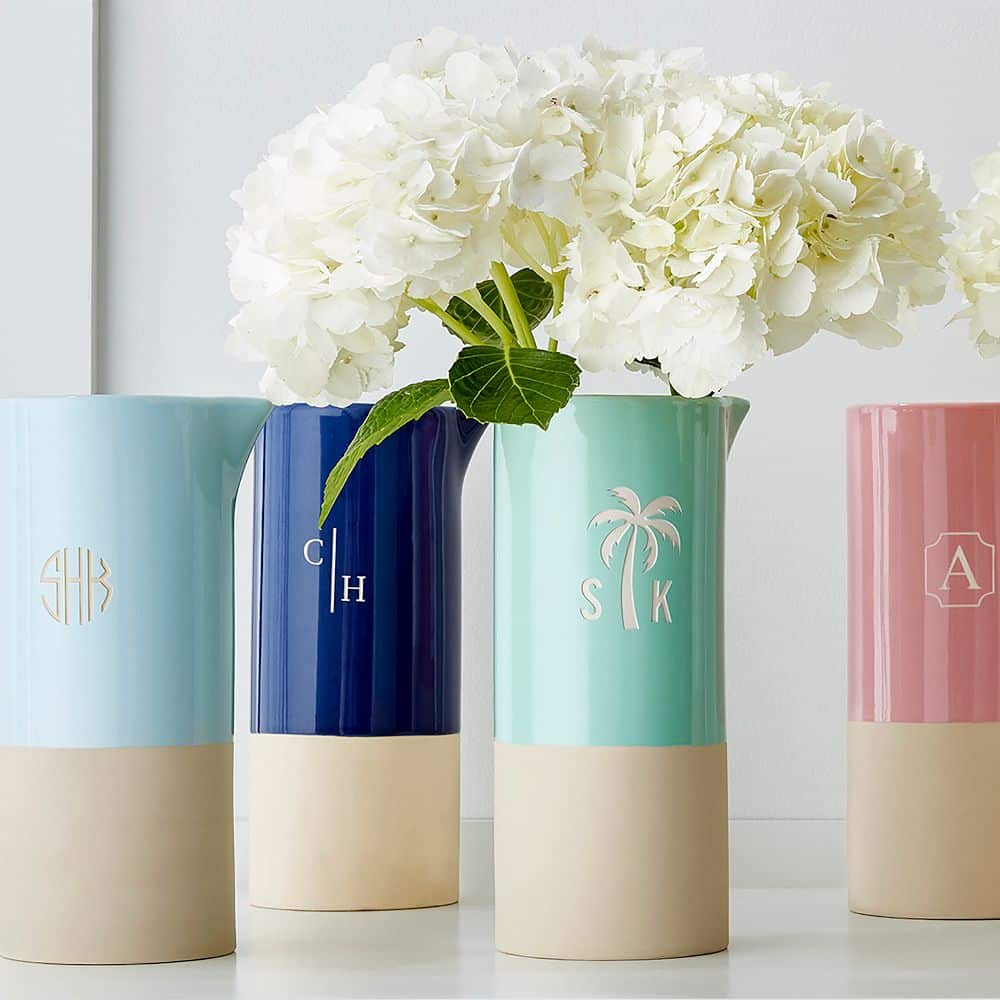 Dipped Ceramic Pitcher
If mom likes to display flowers around the house then she might love this dipped ceramic pitcher from Mark & Graham. They come in a variety of colors so that you can match the home decor, and you can also have them monogrammed with her initials!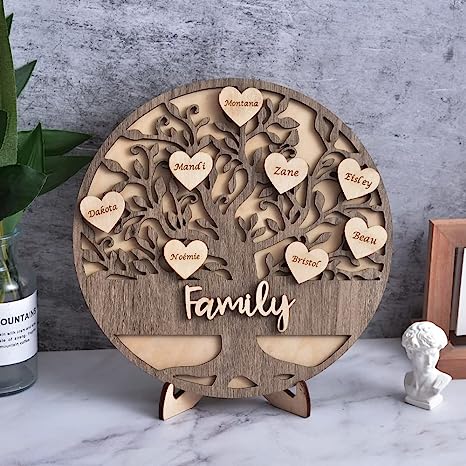 Wooden Family Tree Sign
Help mom keep her family proudly on display with this wooden family tree with all of your family names engraved on it. You can even include the family pets!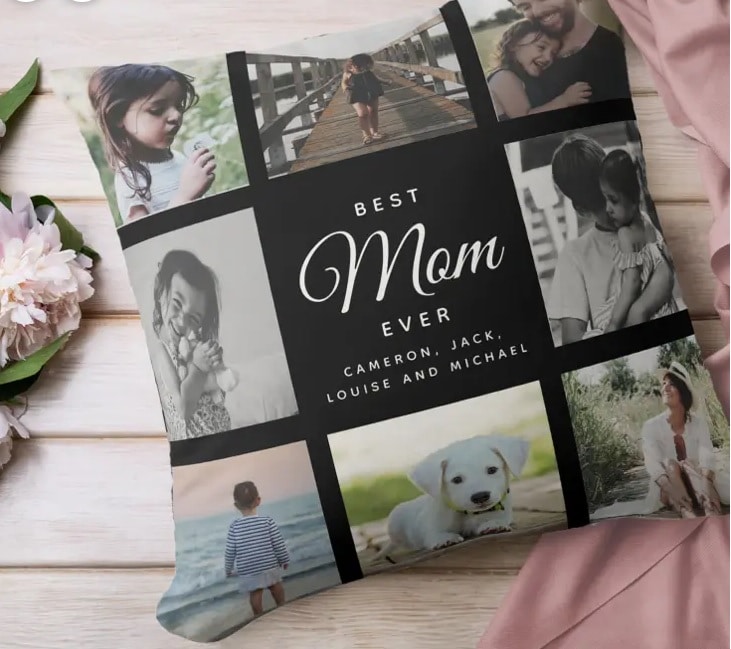 Best Mom Pillow
Design a pillow for mom that she will love to display and use! You can customize this pillow with up to nine photos, and you can choose the size, and material of your pillow as well. There are also several color combinations to choose from and you can personalize your text. This is a perfect gift for Mother's day to show her that you care.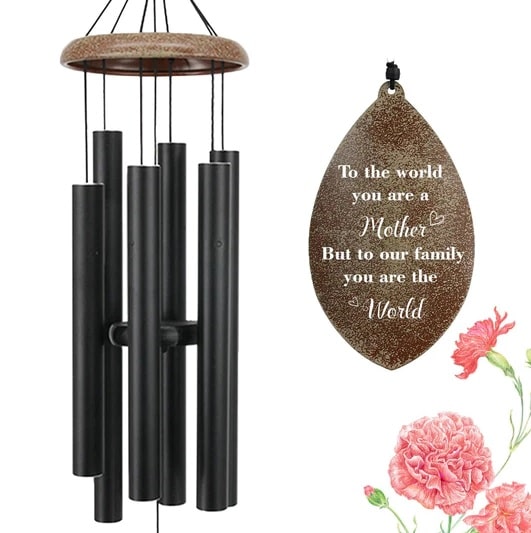 Personalized Wind Chimes
If your mom likes to sit on the front porch and listen to nature's beauty and wind chimes, then this is the perfect gift for her. These wind chimes include 5 powder-coated chimes, an adjustable buckle to control the tone of the chimes and a fully customizable sail that includes a photo of your choice. You can also have a mother's day message or her initials engraved onto the sail for a perfectly unique gift.
Gifts for Moms Who Like to Cook and Entertain
Family Recipe Board
Does your mom love to cook and prepare meals for the family? Does she have a special recipe that everyone loves? Then surprise her this Mother's day with a wooden board of cherry or maple with her recipe laser engraved onto it in her own handwriting. It's a gift that she can proudly display in her kitchen.
Engraved Charcuterie Board
This beautifully engraved charcuterie board is perfect for the mom who enjoys cooking and entertaining. She will love serving guests on this beautiful board with her name engraved on it.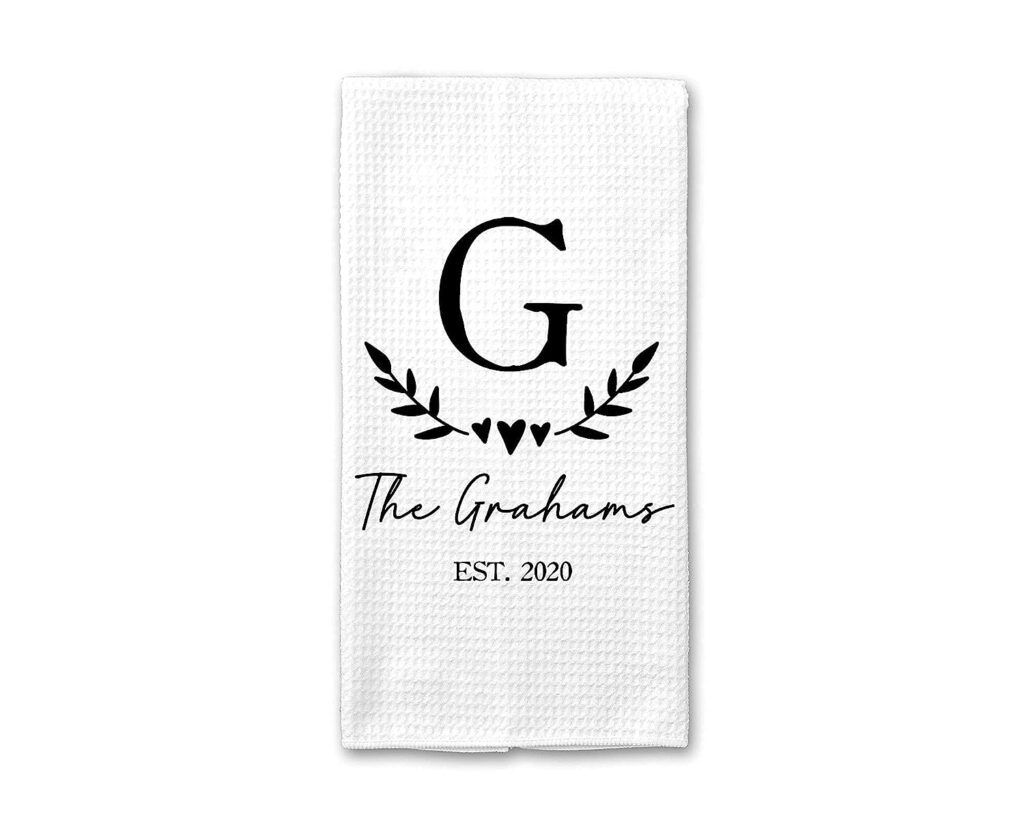 Personalized Kitchen Towels
For moms who spend a lot of time in the kitchen, they might enjoy these personalized kitchen towels. You can purchase these monogrammed towels in sets of one to ten, and they are from another small business selling on Amazon, Canary Road.
Personalized Apron
A personalized apron is a great gift for a mom who loves to spend time in the kitchen. There are several different colors for you to choose from and eight different styles including "mom's kitchen", "queen of the kitchen" and "best mom ever". You can also put a custom saying of your choice on the apron.
Gifts for Sports Moms and Athletic Moms
Custom Sports Mom Shirts
If your mom is a fan of sports or has kids or grandkids who play on local teams she will love a one of a kind custom made sports mom shirt! Like this baseball mom shirt. There are lots of different styles of shirts and hoodies to choose from and they are all fully customizable for your needs!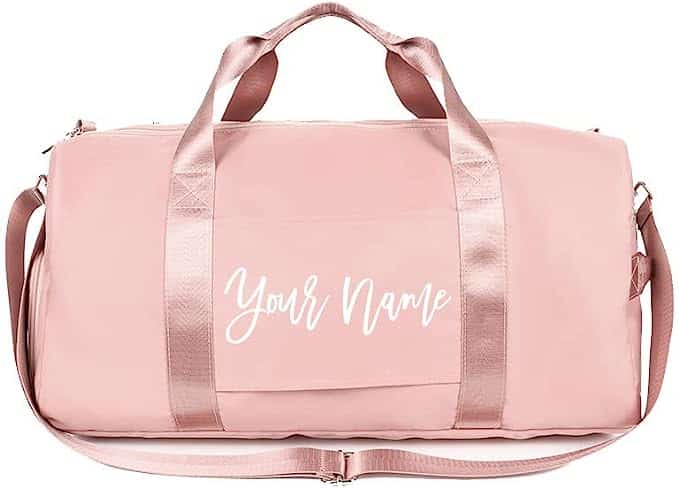 Personalized Duffle Bag
If mom needs a way to carry her stuff to the big game or to the gym, she just might love this personalized duffle bag with her name embroidered on it. These high-quality duffle bags come in a variety of colors and you can have your embroidering done in black or white.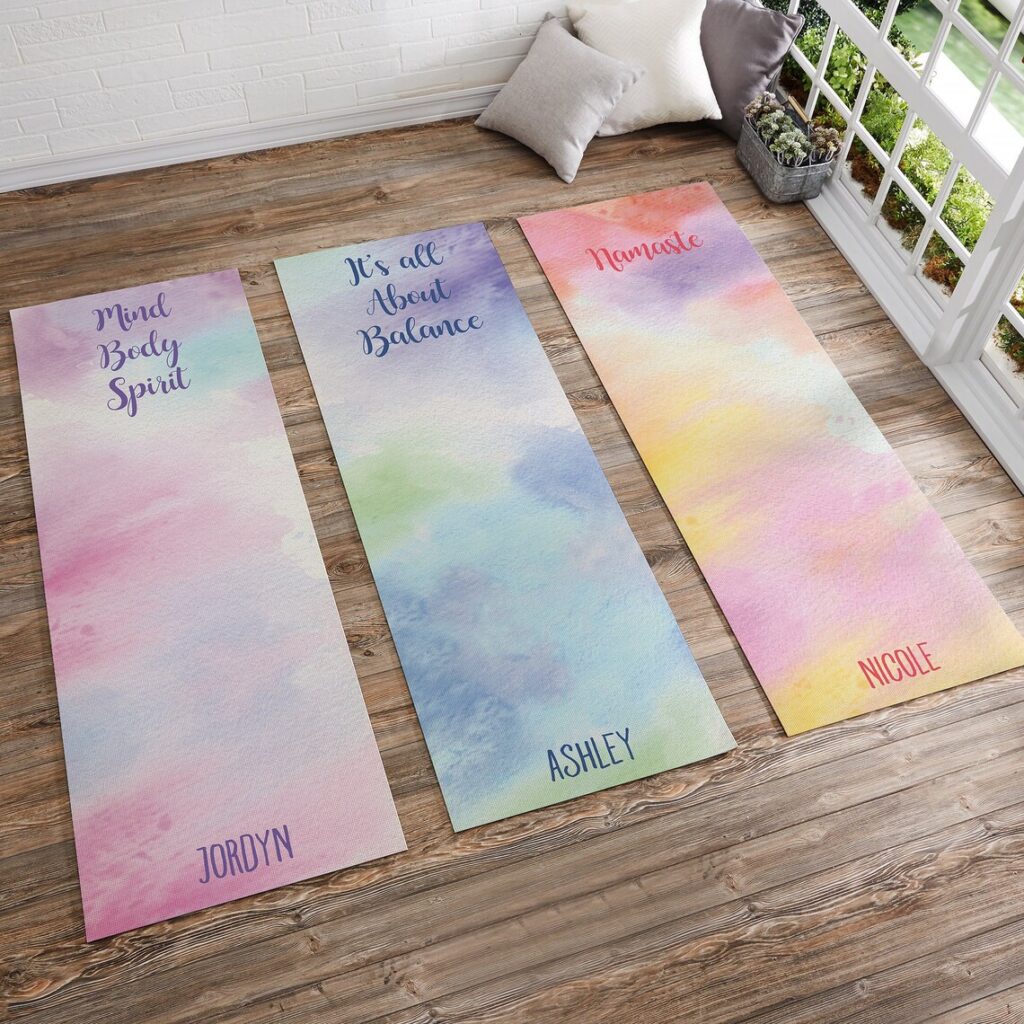 Personalized Yoga Mat
Your mom will be the star of her yoga class with this personalized watercolor yoga mat. There are three prints for you to choose from and you can include your mom's favorite quote or use one of the suggested sayings. The yoga mat also includes her name and is so unique that she will never have to worry about picking up the wrong one.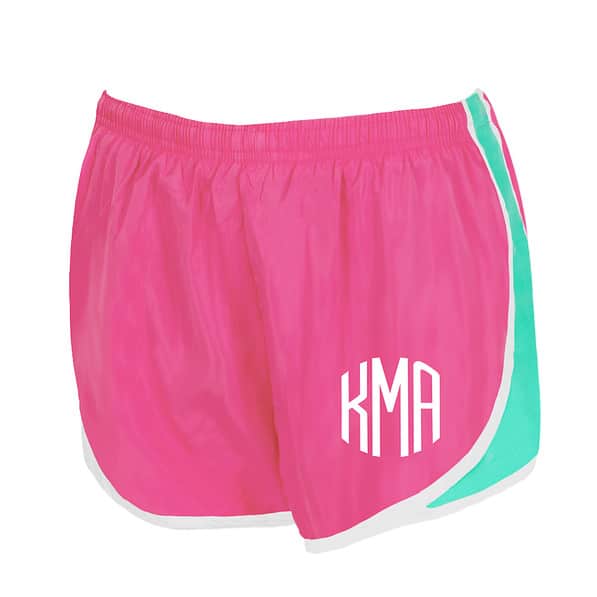 Monogrammed Running Shorts
Help your mom to hit the gym, or the running track in style with these monogrammed running shorts with her initials. These shorts are made of moisture-wicking fabric, are true to size, and come in a variety of fun colors!
Gifts for Moms who Garden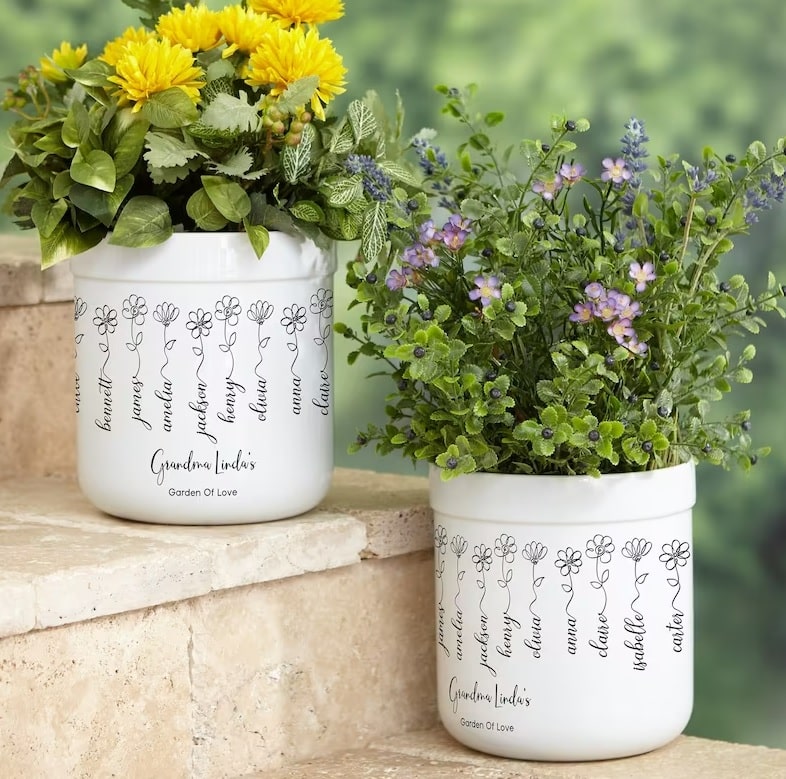 Garden of Love Personalized Flower Pot
If your mom loves to garden and plant beautiful flowers then this customizable ceramic flower pot might be the perfect mother's day gift for her. There is room for up to 20 names and a personalized message for your mom.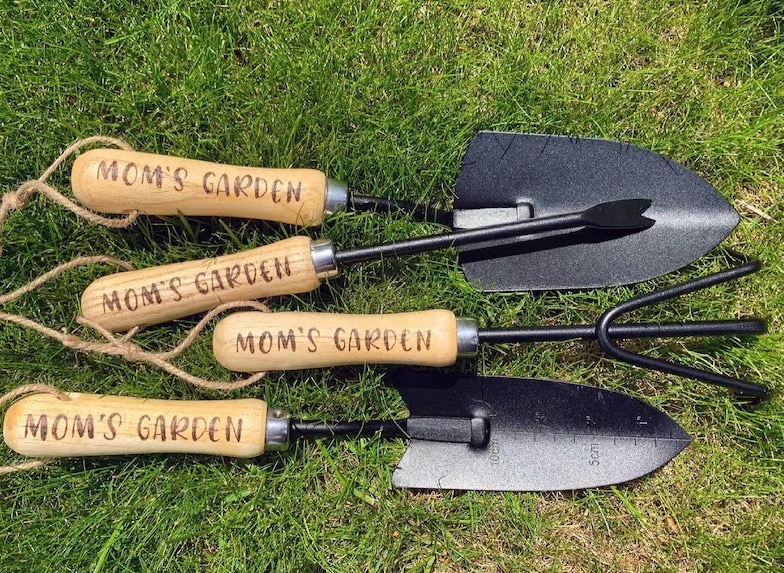 Personalized Garden Tools
Mom will love digging around in the garden with her high-quality, heavy-duty personalized gardening tools. This four-piece set includes a trowel, cultivator, transplanter, and a weeder with wooden handles that can be engraved with a wood-burning laser. You can choose from one of four designs or choose your own custom one.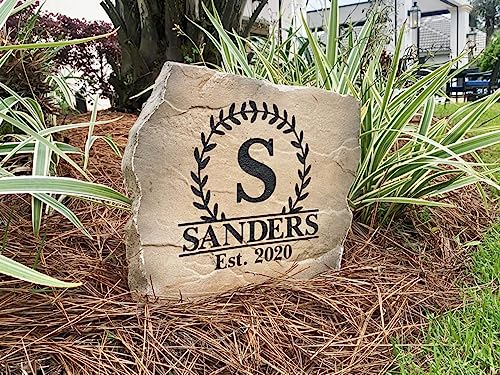 Monogrammed Garden Stone
Help mom to elevate her garden with this monogrammed garden stone that includes a monogram of the first letter of her last name, her last name, and the year the garden was established. This high-quality garden stone is designed to last a lifetime with no fading over time.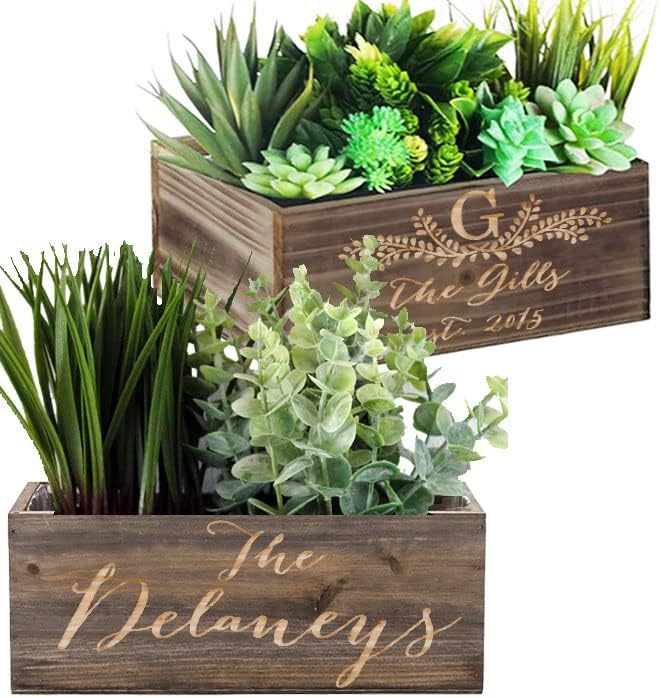 Personalized Wooden Planter Box
If mom likes to bring some of her plants and flowers inside she will love this customized wooden planter box. There are more than 20 different design choices for you to choose from, and you can choose the words to engrave on the box as well. This is a gift that mom will treasure forever.
Gifts for the Traveling Mom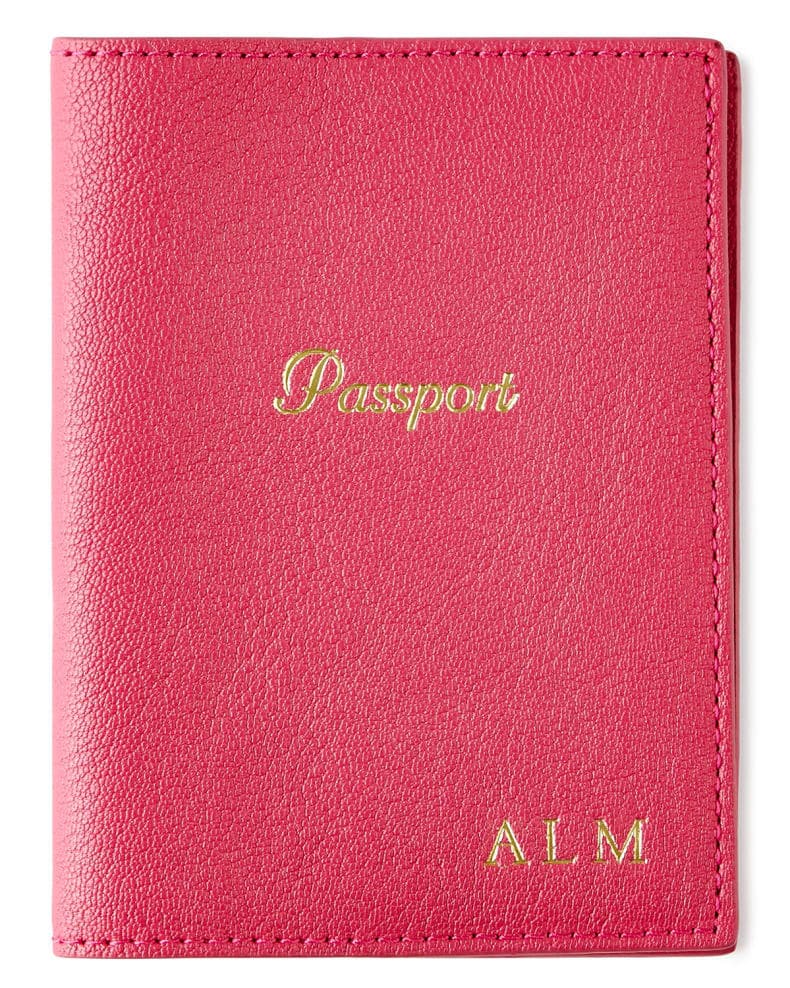 Personalized Passport Case
If your mom is a jet-setting traveler she might really like to receive this personalized passport case from Neiman Marcus. This leather passport case comes in white, pink, and orange, and can be customized with up to three initials. There is plenty of room inside for your passport, customs card, and baggage tickets.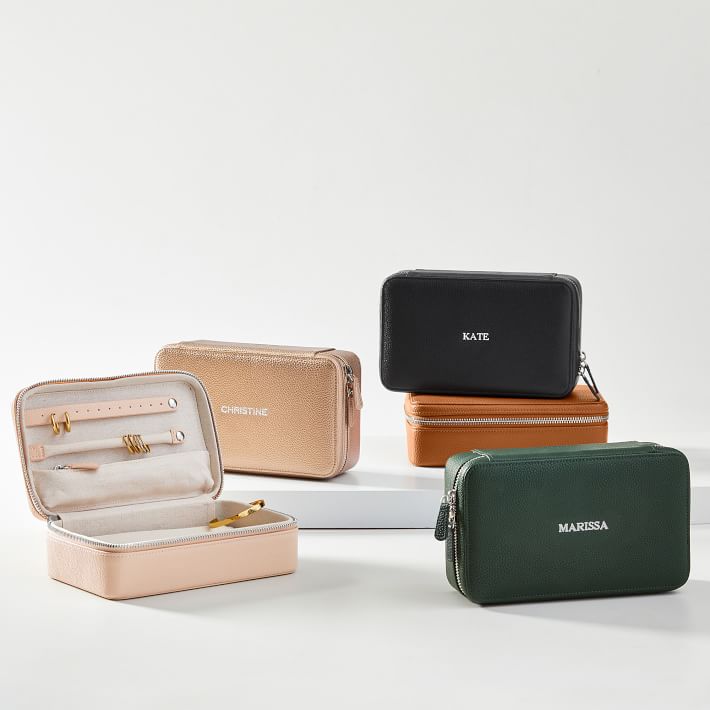 Travel Jewelry Case
Help mom keep all of her jewelry and accessories together in one place while she is on the go with a customized travel jewelry case. This case can hold her rings, earrings, necklaces, and bracelets so that she can easily find what she needs when getting ready. You can choose from a variety of colors, and font styles, and use either her initials or her full name.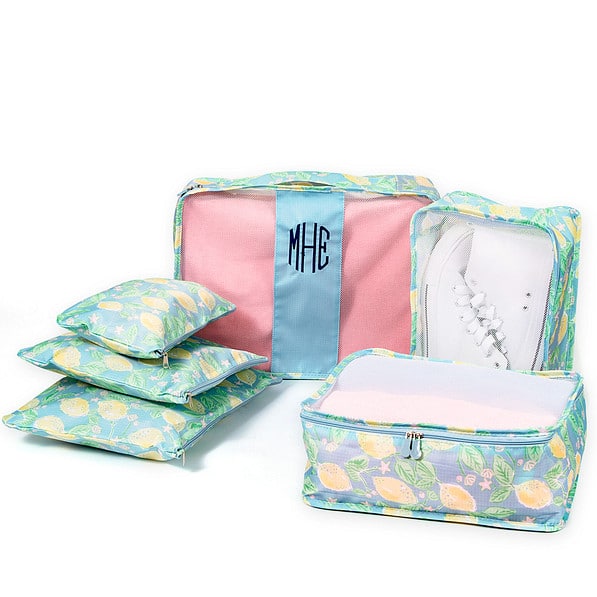 Personalized Packing Cubes
Help mom to stay organized while she travels with these personalized packing cubes by Marleylilly. This set of six cubes comes in a variety of cute prints, or solid covers and you can have mom's initials monogrammed on each cube. Travel cubes are a great way to pack effortlessly and efficiently!
Turkish Cotton Beach Towel
This Turkish cotton beach towel gives you a full extra foot more space than a traditionally sized beach towel does. These towels are super soft and there are four different colors to choose from. Make this gift a special one for mom by having her name or initials monogrammed on it.
Additional Personalized Gifts for Mother's Day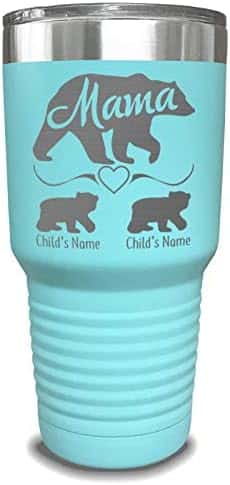 Personalized Mama Bear Tumbler
You may be shopping for this gift on Amazon, but you will still be supporting a small business! You can have up to ten children's names laser engraved on the tumbler color of your choice. This insulated tumbler with a lid will keep mom's hot drinks hot, and her cold drinks cold for longer all while she shows off how proud she is of her cubs!
Modern Marble Band Keepsake Puzzle
This Modern Marble Band Keepsake puzzle from Shutterfly is a personalized Mother's day gift that she will treasure forever. You can choose up to four photos to use for this personal puzzle. She will enjoy putting it together and may even decide to display it in a frame once she has it put together!
Engraved Silver Photo Album
Give your mom the gift of being able to see her family's smiling faces every day! You can personalize the message for this engraved silver photo album, and then fill it with some of her favorite family photographs!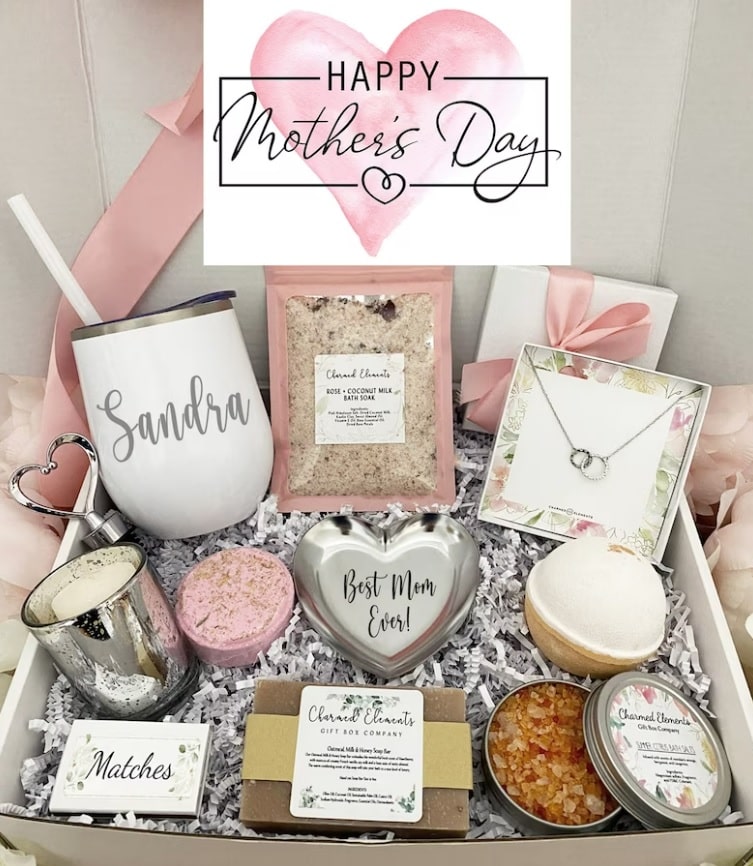 Mother's Day Gift Box
These mother's day gift boxes on Etsy are already handcrafted and curated just for your mom, but you can make it even more personal by having some of the items personalized with her name. There are several different types of boxes that you can choose from and customize, and your mom is going to love it no matter which option you choose.
There are a lot of wonderful personalized mother's day gifts for you to choose from here. No matter what your mother's style or interests are, there is a gift here for every mom. Which of these personalized gifts for mom is your favorite?