20 Amazing Gift Ideas for Travelers
Gift shopping for the travelers in your life is not the easiest task! Plane tickets are expensive…and what else does a traveler want anyways? This post is here to explain!
I'll be sharing gift ideas for travelers that range from sentimental to practical…and even a few that I've received myself over the years! My family has really had their work cut out for them over the years, as we not only are obsessed with travel, we didn't have a home for over 5 years as we traveled the world! (Gift shopping for us was nearly impossible – sorry!) But they came up with some great gift ideas for us. I also polled several of the travel groups I'm part of to see what gifts my fellow travelers treasured most. Enjoy!
*Disclosure: some of these links are affiliate links. Meaning, if you click a link and make a purchase, Have Clothes, Will Travel gets a very small commission at no extra cost to you. Thank you for supporting the brands that make this blog possible!
20 Amazing Gift Ideas for Travelers
1.) Portable Luggage Scale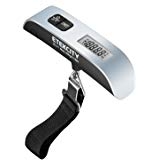 Hands down, this is the most useful gift I've acquired over the years. I honestly don't know how I survived without it! This is useful even if you're not a diehard traveler…just someone who needs to take a flight! This little scale is a lifesaver. I've linked to the exact one I have below, and I can promise that it 100% accurate as well. (I always love seeing what the weight of my bag is when I get to the luggage counter and then exclaiming how accurate my luggage scale is. Haha.)
Click here to shop this luggage scale.
2.) Scratch-Off Map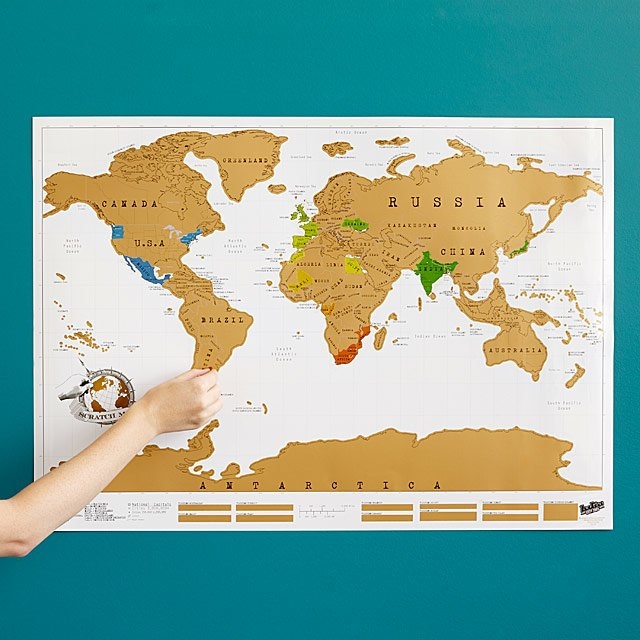 I also love the scratch-off map I received a few years ago. It's so fun to come back from an adventure and scratch off a country. It's also a fun conversation piece to have.
Click here to shop the map pictured above, and click here for the one I personally have.
3.) CrazyCap Water Sterilizing Bottle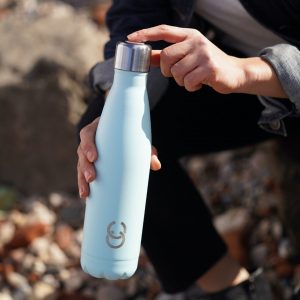 Out of the hundreds of travelers I polled from my various travel groups, this was the highest-ranked travel gift out of them all. I do actually have one of these crazy water bottles now! After hearing everyone rave about them, I figured it was time to invest in one. (Especially since I can't drink the water in Russia unfiltered anyways! This will save on bottled water!) Water from any source is safe to drink in as little as 60 seconds with this bottle.
This bottle by CrazyCap goes beyond simple water filtration and also sterilizes your water using UV light in its cap. (Hence, its name). You can also use the cap to sterilize your other water bottles, baby bottles, cutlery, kitchen counter… really anything! It incredible! (Even Rachael Ray is a fan of it.)
Click here to shop the CrazyCap Water Bottle.
4.) Travel Journal

The second-highest ranked travel gift out of the poll I did with my travel groups was a travel journal. Having something to jot down your travel memories in was really important to a lot of travelers. I personally carry a journal with me everywhere too.
Click here to shop some awesome travel journals!
5.) Noise Canceling Headphones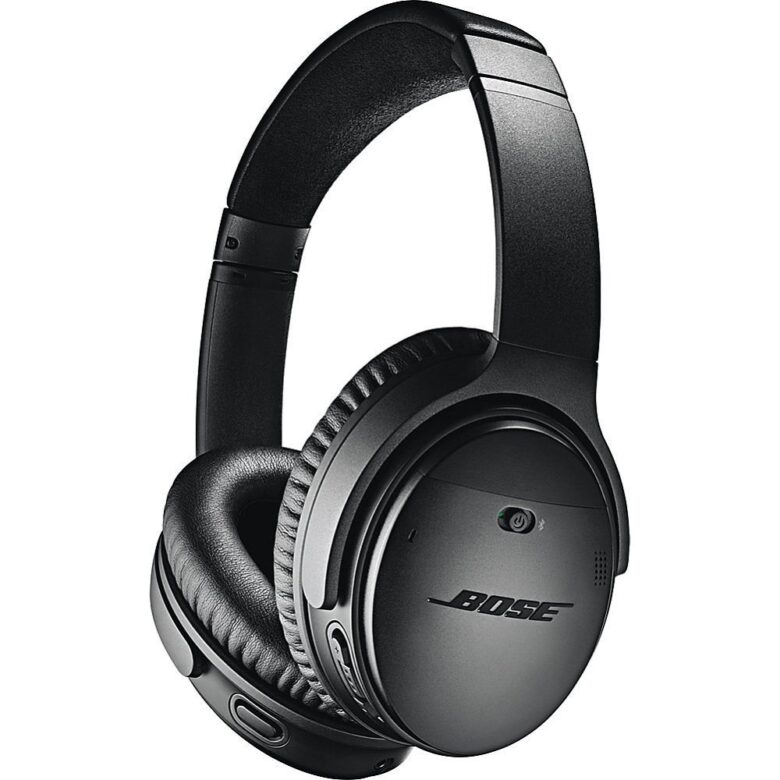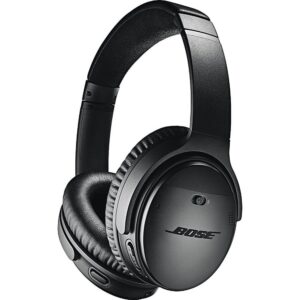 Noise-canceling headphones were number 3 in my poll of gift ideas for travelers…and this is one of my husband's top picks! He says there's nothing more important than being able to block out the world around him when he's on a flight. He's a big fan of having wireless headphones as well. (He uses them in the office as well, not just for traveling.)
Click here to shop these noise-canceling headphones.
6.) Hanging Toiletry Travel Bag
This is one of the best travel gifts I've ever received. I use it to organize my makeup even when I'm not traveling. I like to be able to have my makeup and toiletries hanging on a towel rack or door by me when I'm getting ready. And then, if I find out I'm traveling somewhere, I just roll it up and away I go!
Click here to shop hanging toiletry travel bags.
7.) Dual Voltage Straightener/Curling Iron

A dual voltage straightener/curling iron is something my husband wishes he would've bought for me 9 years ago! He hated having to haul a converter along only for my straightener and curling (all of our electronics are dual voltage). Sorry, hun! We don't need the converter anymore now!
The TYME iron is both a straightener and curling iron, and it is dual voltage. It saves space on luggage! There is a bit of a learning curve to using it (when it comes to curling your hair), but you get a free live consultation to teach you how to use it. I have short, fine hair and zero hair skills, but I was able to get the hang of it.
Click here to shop this dual-voltage straightener/curling iron. (Get $5 off when you use this link)
8.) Outlet Adapters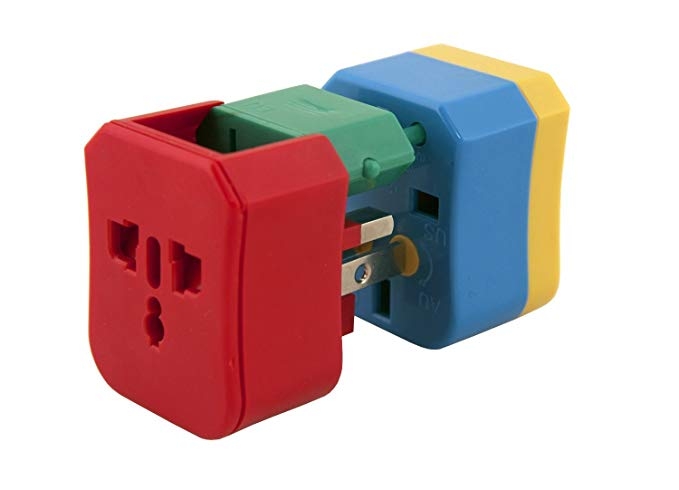 Even if all of your electronics are dual voltage…you're still going to need outlet adapters if you're going abroad! And instead of getting one for every country you go to, get this 4-in-1 adapter that works in over 150 countries!
Click here to shop this adapter.
9.) Long Distance Lamp

Ok, this is more specific to expats…or just people who live a long way from their families. We received one of these lamps as a gift last year and it's so cool! You touch your lamp and then the other person's lamp lights up to let you know you're thinking of them. It's really awesome! We were living in Argentina at the time, and the other lamp was in the northern United States…it works really well!
Click here to shop the long-distance lamp.
10.) Hidden Pocket Infinity Scarf
If you're a lady who doesn't want to carry a bag while you're traveling, these hidden pocket scarves are where it's at! I personally don't own one (yet) but multiple travelers have recommended them to me now. It's a great way to keep your valuables (like your passport) safe as well.
Click here to shop this hidden pocket infinity scarf.
11.) Microfiber Towel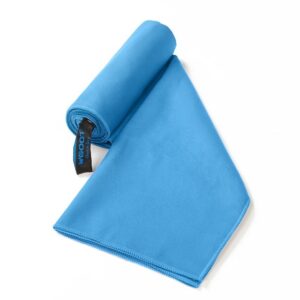 These microfiber towels are gift ideas for travelers….and nontravelers alike! Anyone who likes to go camping, swimming or to the gym… you name it! My fellow travelers say these are wonderful for traveling, though, because not only are they fast-drying, they are very easy to pack in your bag.
Click here to shop these microfiber towels.
12.) Passport Cover & Luggage Tag


Getting a personalized, or even just cute, passport cover and luggage tag is a fantastic idea! I have a black suitcase that looks like literally every other suitcase…so, having a luggage tag would be great! And having a personalized passport cover is fun, and it's also a great way to keep your passport in decent shape. I didn't have a passport cover for my first passport, and after 10 years, it barely held together!
Click here to shop passport covers, and click here to shop luggage tags.
13.) Packing Cubes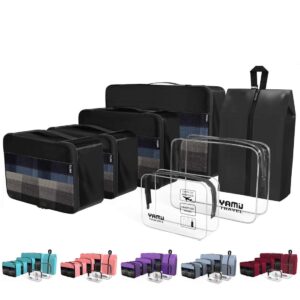 My husband is obsessed with his packing cubes…as are many other travelers. He is all about organization and maximizing his packing space. I have yet to jump on the packing cube train…but I'm also a disorganized mess! Maybe one day…(my husband is likely buying me these for Christmas). *Update, he did get me packing cubes. Haha. These are the ones I have, and I do love them!
Click here to shop packing cubes..
14.) Kindle

Speaking of Christmas gifts from my husband…I had vehemently protested getting a Kindle because I just LOVE the way having a REAL book feels. However, when you're living out of a suitcase…real books just aren't practical. My husband bought me a Kindle before we started our life abroad, and now I can't imagine life without it!
Click here to shop Kindles. I also love to use this Kindle light with it.
15.) Map Accessories

I love map-themed anything. This does seem to be a common theme among many travels (although not all, so confirm first with your traveler). I personally have those earrings pictured above, and I wear them all the time! Map accessories can be great gift ideas for travelers (especially if you get them personalized, like this coordinates necklace).
Click here to shop accessories, and click here to shop the map earrings.
16.) Cork Globe
Keeping with the theme from above, a cork globe could also be a fun idea for a travel lover's home! (Provided they have a home…this wouldn't have been a good gift for our nomadic selves
Click here to shop the cork globe.
17.) Battery Pack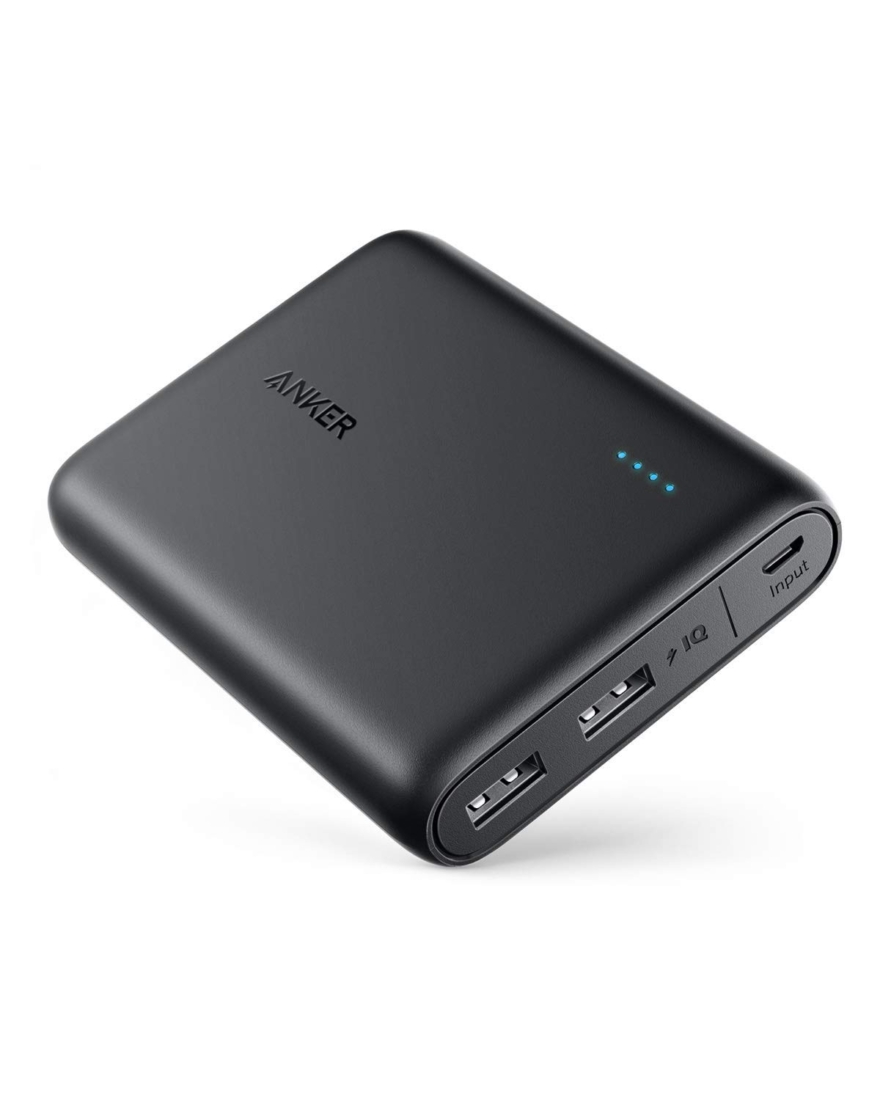 Battery packs are a must for travelers…or anyone, really. If your traveler doesn't already have one, this is a must-get gift! How many times has your cellphone died just before you went to take a photo…or when you really needed it for directions back to your hotel? Problem solved with a battery pack! (Just remember to charge it before you leave…unlike me…)
Click here to shop this battery pack.
18.) Eye Mask

Getting shuteye in a plane, train or car can be a bit tricky. But put on a sleep mask and your noise-canceling headphones and you're good to go! This might have to be my husband's gift from me this year…he has a sleep mask, but it really doesn't work well. I'm going to invest in a higher quality one (like the one linked below) for him. (Shhhh, but don't tell him!)
Click here to shop this eye mask.
19.) Luggage
And if all else fails, getting some high-quality luggage for your favorite traveler is always a safe bet! My husband swears by Standard Luggage because he doesn't have to check it on small regional flights then. (I'm personally a fan of hard case luggage myself, though.)
Click here to shop the Standard Luggage pictured above, and click here to shop the hard case luggage (that I use and love) by Chester. **USE code HCWT10 for 10% off your CHESTER purchase.
20.) Try the World Box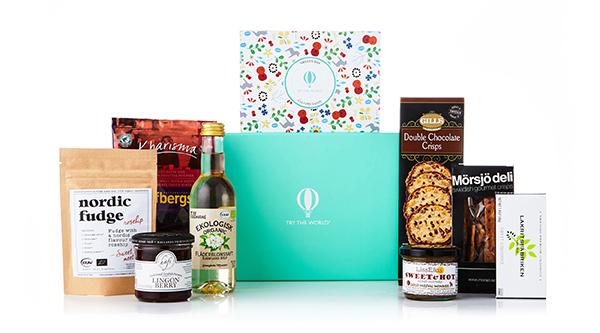 Try the World is such a cool gift idea! You can give a box with a curated selection of gourmet foods—including ingredients, drinks, and snacks from around the world, so your traveler can create an authentic culinary experience at home.
Or you can give a box with a delicious selection of snacks from around the world—that is delivered right to your traveler's doorstep. How fun is that?
Click here to learn more about Try the World.
**Travel Jeans + Travel Shirt
High-quality travel clothing is always an appreciated gift by travelers! Aviator makes clothes specifically for long travel journeys. Their travel jeans are breathable, don't lose their shape and have hidden pockets for money and your passport! (Full review here.) Their travel shirts can be worn for weeks before needing to be washed and are SO comfortable and soft. (Full review here.)
Click here to shop Aviator travel clothing – for both men and women.
**Travel Dress
These dresses by Karina Dresses are wrinkle-resistant and are very versatile and comfortable. Perfect for traveling as they are easy to pack and don't take up much precious luggage space! (Full review here). Karina Dresses is also very size-inclusive and their dresses range in size from XS-4X (and are made in the US). If anyone is still looking for gift ideas for me – I'll take another Karina dress, please!
Click here to shop Karina Dresses.
**Comfy shoes for a plane ride
Minnetonka Moccasins make for a great gift! They're super comfortable to wear for those long car rides or plane rides… and are easy to slip on and off for security. I have the Classic Driver style and LOVE to wear them for long international journies. Full review here. (They have a ton of different style options too if you don't like the ones I'm wearing.)
Click here to shop Minnetonka Moccasins.
**Watch
Another safe gift idea for a traveler is a timeless watch! I especially love this Timex Variety Watch because I can style it a ton of different ways, it's comfortable to wear for long trips and I can switch out the band and ring color if I want. So, it's super versatile. (Full review here.)
Click here to shop Timex watches.
I'm curious, what is the best travel-related gift you've ever received? And are any of these gift ideas for travelers on your Christmas list? Let me know in the comments!
Thank you for reading my gift ideas for travelers blog post. I am a participant in the Amazon services LLC Associates Program, an affiliate advertising program designed to provide a means for us to earn fees by linking to Amazon.com and affiliated sites.