Brought Together by ModCloth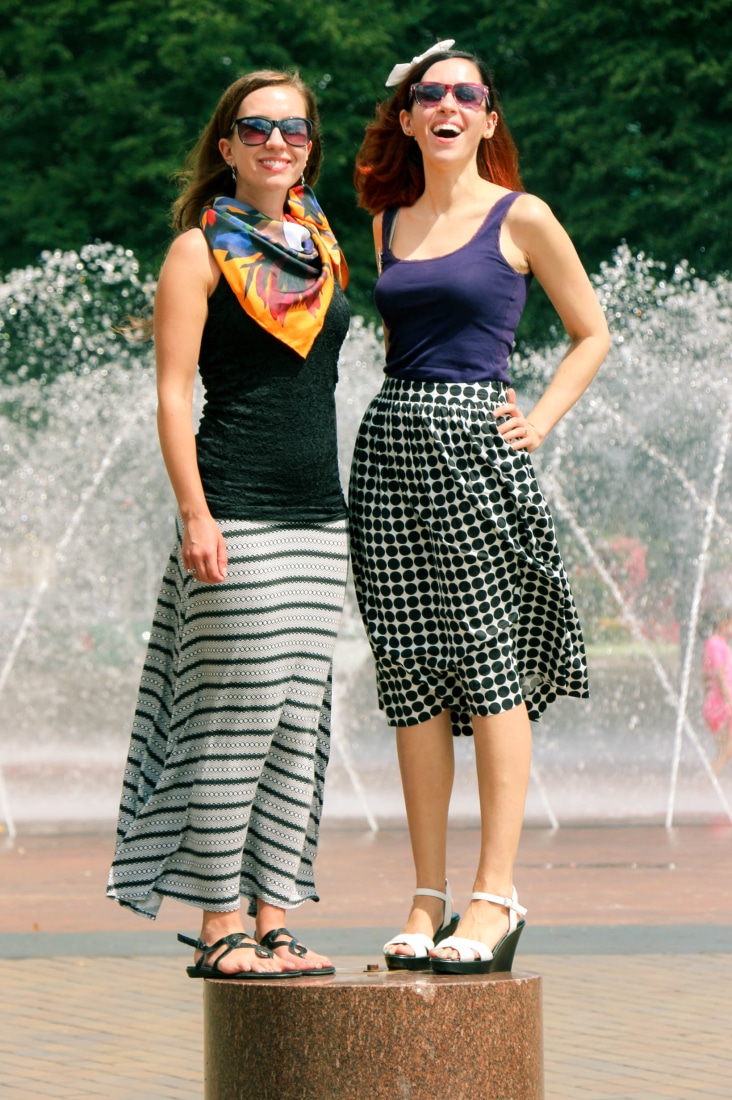 This is a particularly special post for me because I was able to meet one of my favorite bloggers in person when I was in Boston! Remember Featured Fashionista Jen? Yep, that's her in these photos! She and her husband were kind enough to invite us out to lunch while we were in the city.
We had met up at Pho Basil, which is a yummy Vietnamese/Thai restaurant on Massachusetts Ave. And then we had a little photo shoot after lunch – because we're bloggers. It's what we do! Haha. But more on that in a second.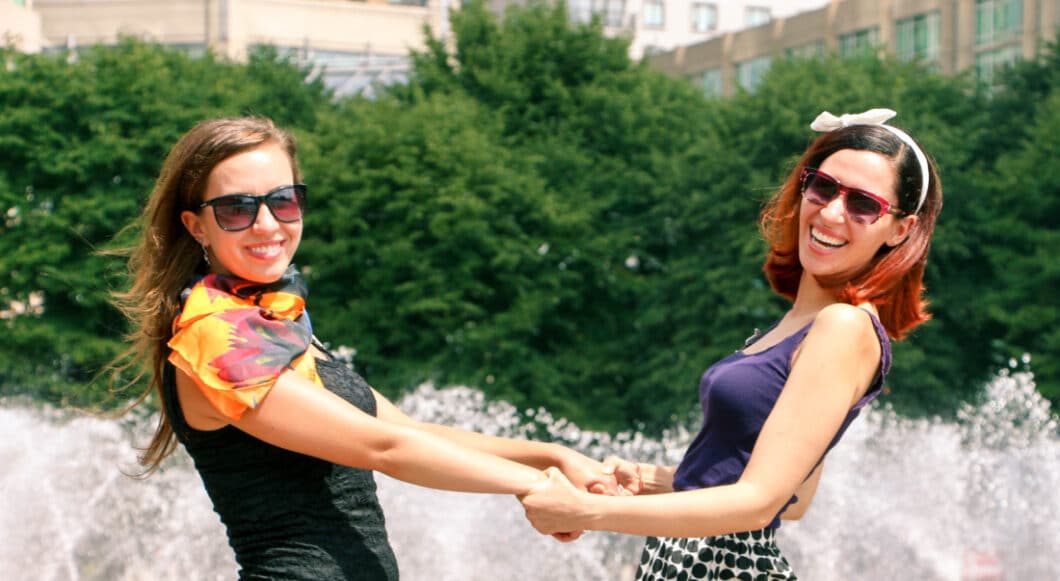 Jen and I had found each other through ModCloth's Style Gallery. (Way to go ModCloth! Bringing people together!) That's what the title is all about. ModCloth has a section on their website where bloggers and fashion lovers can upload photos of themselves rocking outfits they have styled, and then link to their respective blogs.
I remember loving Jen's sense of style and knowing this was a blogger I was going to want to follow.. especially after she uploaded a photo of herself where she was rocking a Marvel Comics skirt. (And I would later find out Jen actually made it herself!) A blogger who loves ModCloth and Marvel Comics? It's a match made in heaven!
It was so awesome to meet Jen – she is just as fun in person as she is in her photos! And it was a blast to do a photo shoot with her! But it was a bit windy that day. Haha. As you can see in the photos, with my hair and scarf flying all over the place and my maxi skirt looking more like pants.
I also have a confession – when it comes to taking outfit photos of me, my husband really has his work cut out for him! I am incredibly awkward in front of the camera and rather shy. And posing for photos when there are other people watching? Nope. Not going to happen. So, I was g aoon in just about every photo we took. Haha. Jen, however, is a blogging-photo-natural! (My husband very much agrees with this statement, too! Haha.)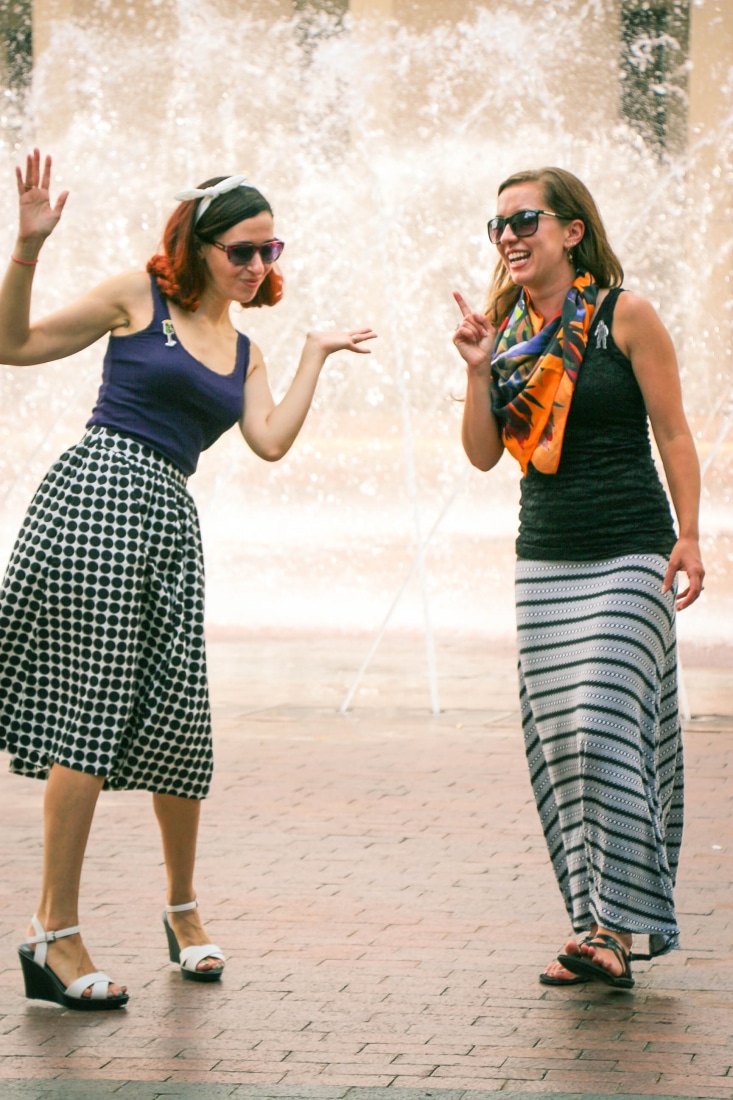 After we had a little dance party in front of the fountain, it seemed like a perfectly good idea to jump inside the fountain. Haha. I mean, Jen had an umbrella with her. How could we possibly get wet?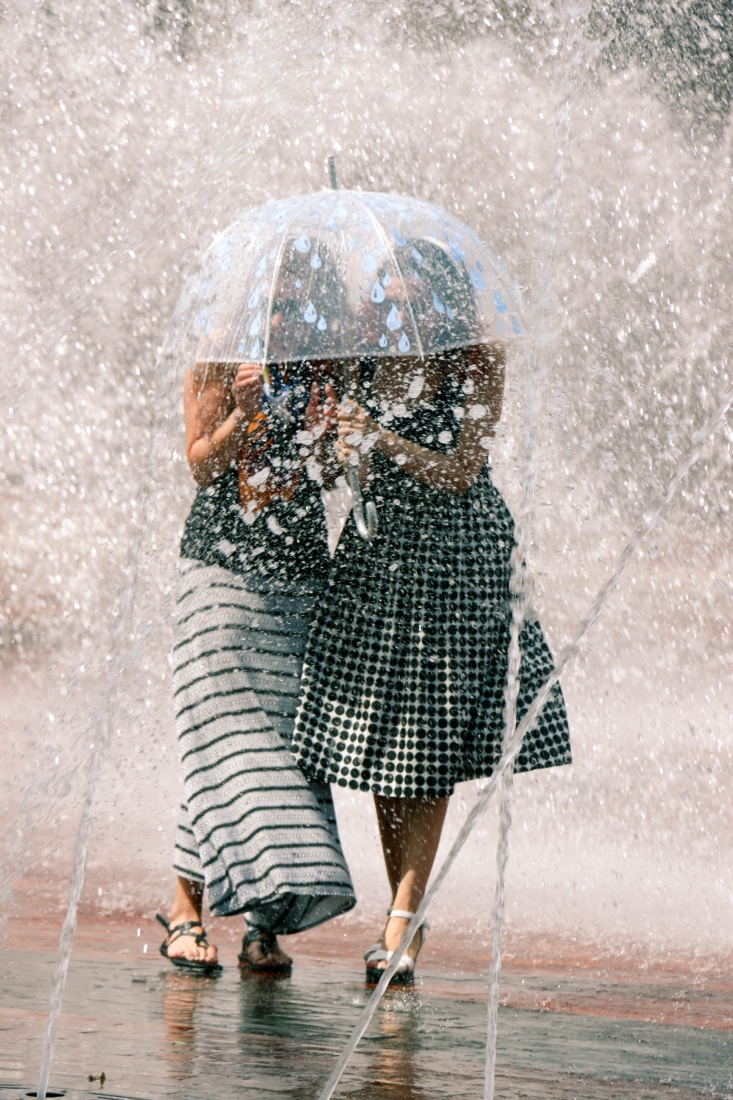 So, that was a good idea in theory. Haha. But the umbrella did not provide quite as much protection as we had hoped! We were both soaked! But that's OK – it was a warm and muggy day, so a little jump in the fountain felt pretty good!
Did you happen to notice the super awesome pin I'm wearing in these photos? (If you didn't, see the photo below.) It's a Winter Soldier pin! Jen actually made this for me – she's incredibly talented! For those of you who are a bit new to my blog, I am a really big fan of the Winter Soldier, a.k.a. Bucky Barnes from the Marvel Comics world. I won't go on a big tangent here, but I do have a couple posts talking about my love of this villain. Needless to say, this is one of the coolest gifts ever. Thank you for the incredible pin and for the amazing afternoon, Jen! And thanks to ModCloth's Style Gallery for bringing two fashion/comic-loving bloggers together!
You can see more about our meeting over on Jen's blog, Dressing With Class. And I'm curious, have you ever met one of your favorite bloggers in person? Let me know in the comments!
Where to find it:
Scarf: c/o Demon TZ
Skirt: Old (Similar here)
Top: ModCloth (similar)
Sandals: Famous Footwear
Pin: Made by Jen!
To see where Jen's outfit is from, click here.