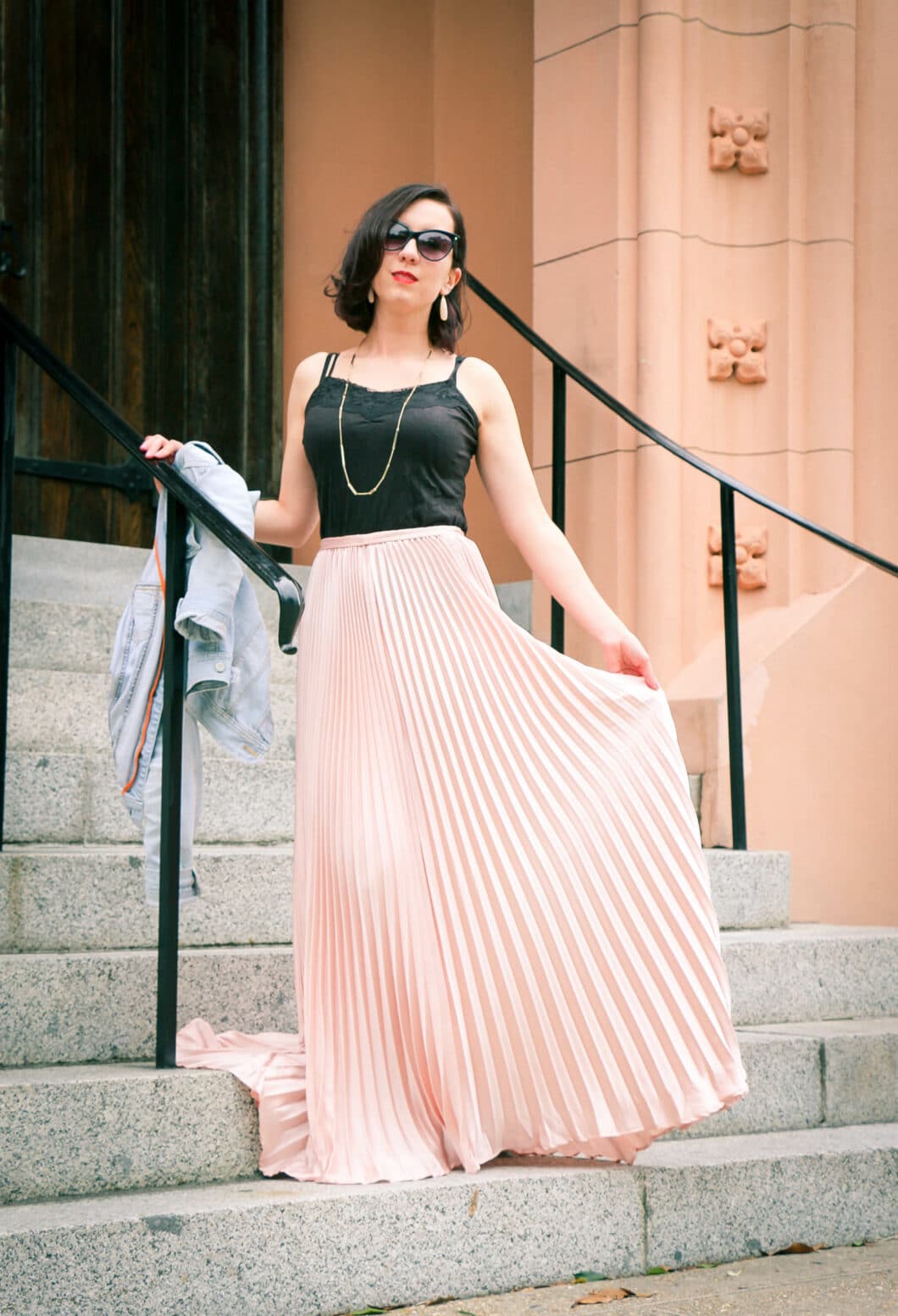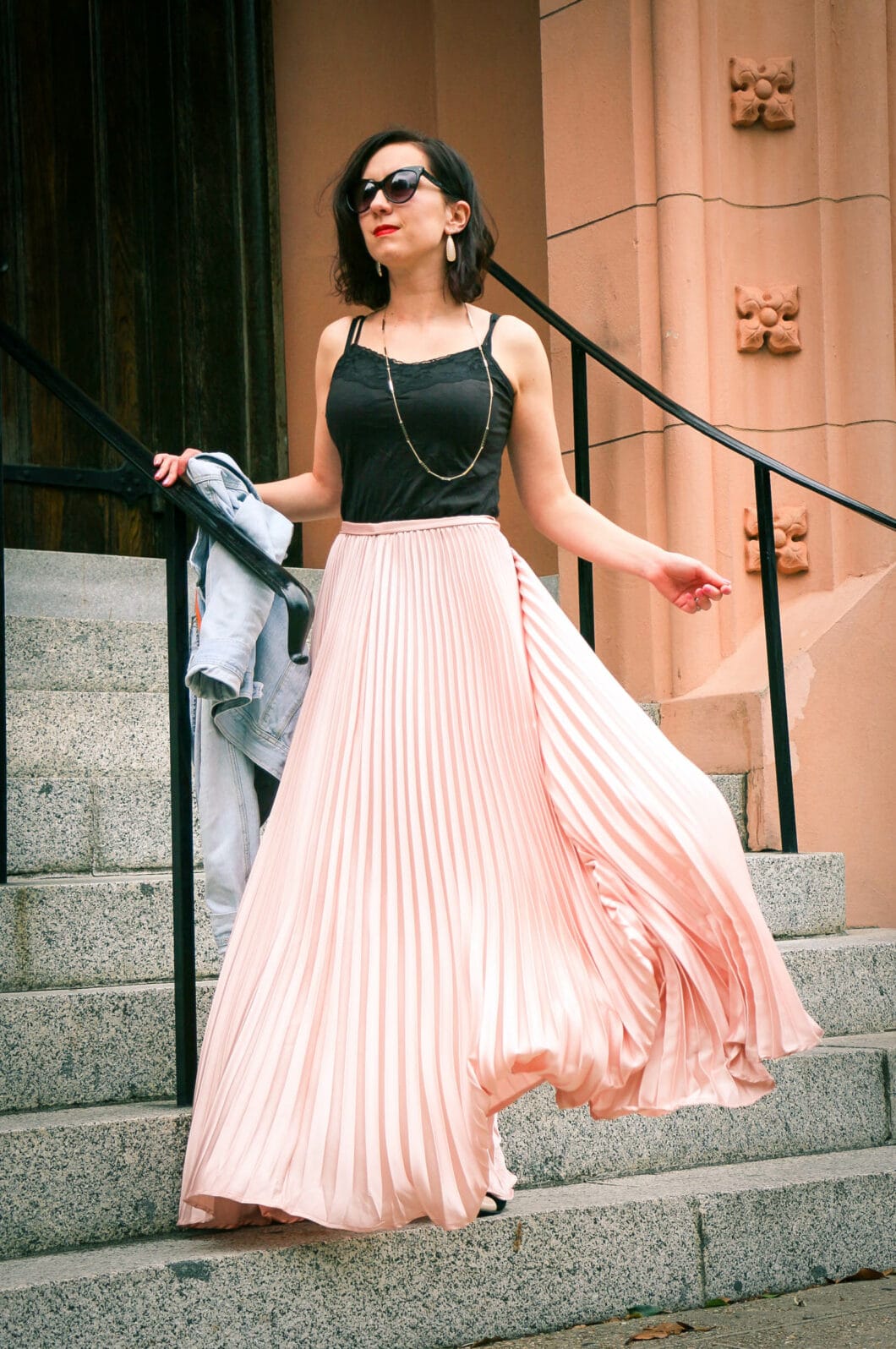 Skirt c/o* (Similar here) | Jean Jacket (Similar here) | Cami | Wedges (Similar)
I watch entirely too much TV. This is mainly because I am married to someone who has very similar taste in television…so, there's no fighting over the remote, we can binge-watch an entire season of a show on a Sunday and not get mad at each other… but actually be rather pleased with how we spent our day of rest. (That's true love, right? Haha.)
So, when we were in New Orleans you better believe we made our way over to where American Horror Story: Coven was filmed! I did a post a while back on how much I enjoyed watching Coven, and how wonderful the wardrobe department was for that show! I didn't intend to be quite so fancy for my trip over to the Coven mansion, but if there was a time to be overdressed it would be here, right? Haha. And personally, I think this maxi skirt from Shein looks as though it could cast a spell all on its own! It's so flowy and magical looking.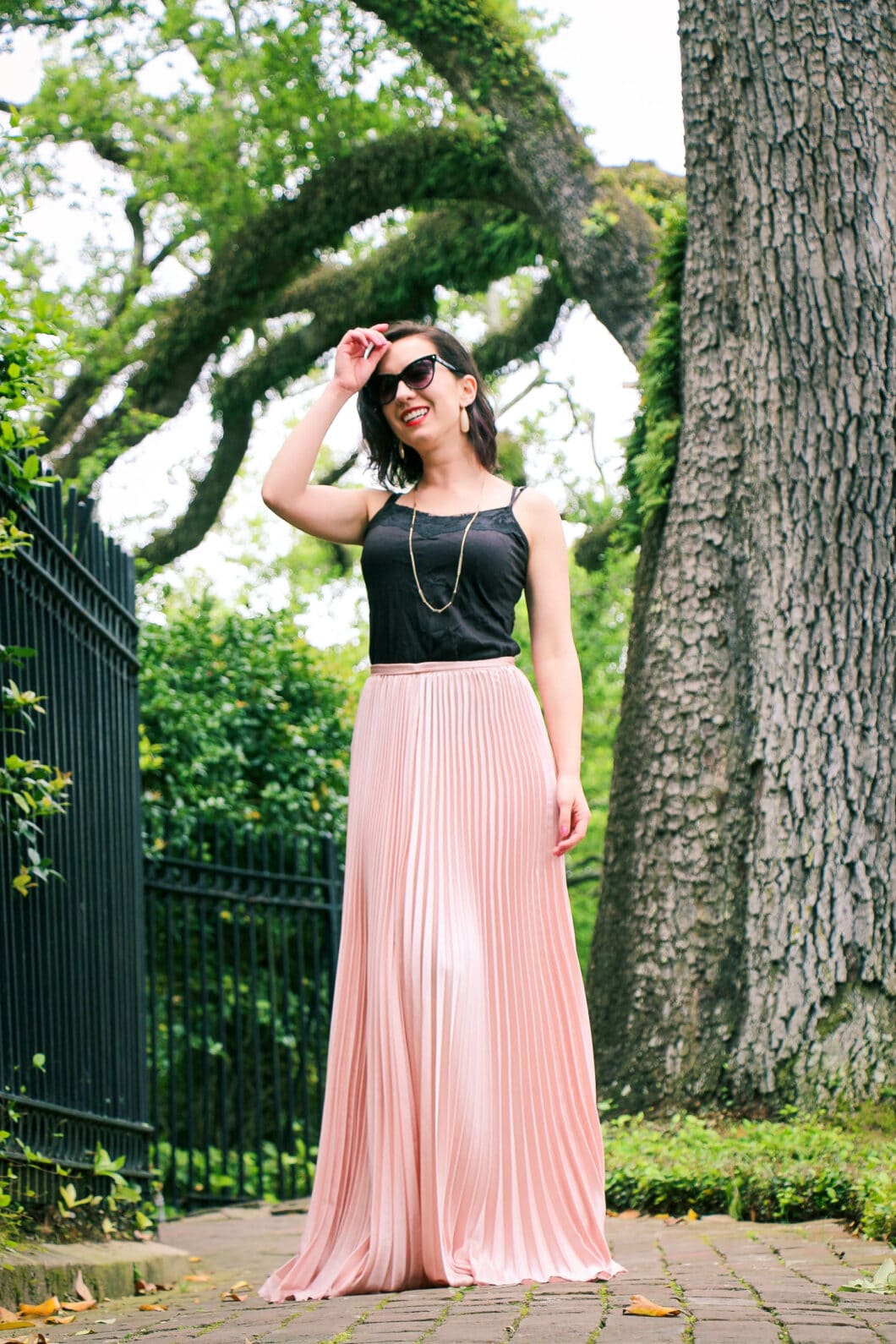 Oh, and you know how I am always complaining about my maxi skirts being too short, and I'm not even that tall? Well, the folks over at Shein heard my cries and came to the rescue. That is certainly not an issue with this skirt! Admittedly, it wasn't the best for a day of walking, but I could hardly walk more than a few feet before someone would stop to comment on how gorgeous my skirt is. (If I handed you my card in New Orleans – here's the outfit post I promised I would share!)
No one believed me either that this skirt was under $30! But I promise I'm not pulling your leg (you can click here to see for yourself). And I'm usually complaining about how the clothes I order do not look the ones in the photos on the website…again, that was not the case with this skirt. It looks the same in person as it did on Shein's website. The best part about this skirt, though, is that after a long day of dragging it through dirt and puddles…I was able to put it in the washing machine, and it held up just fine! (And Oxiclean even managed to get all the stains out of it!)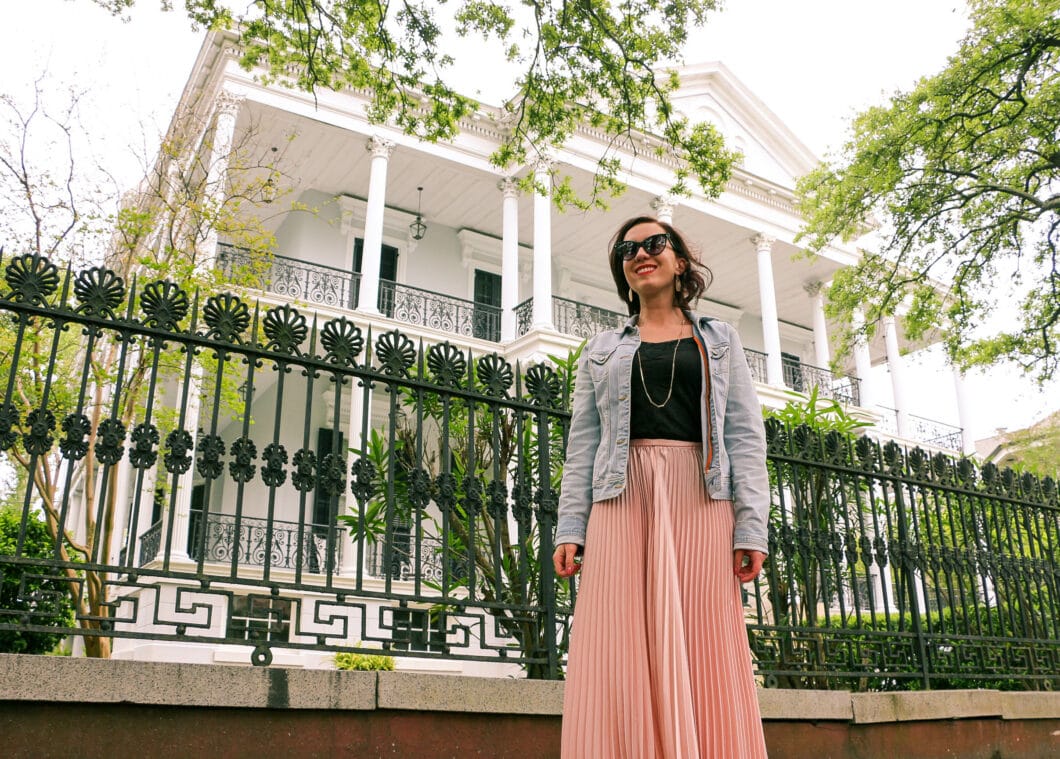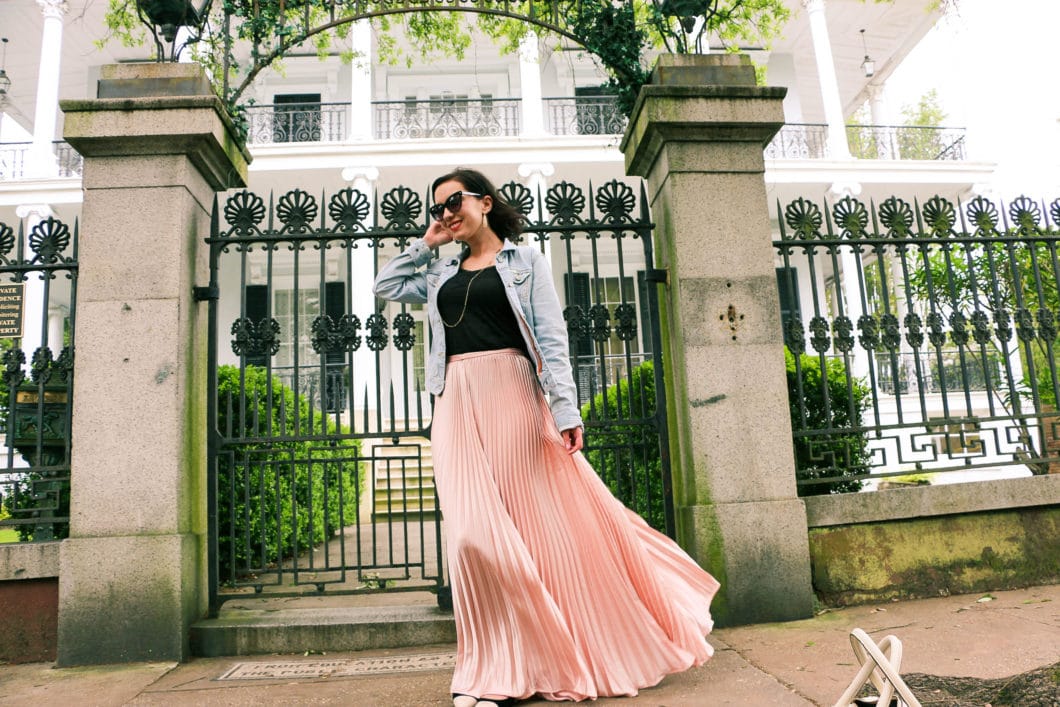 I could totally be casting spells in Miss Robichaux's Academy for Exceptional Young Ladies with this skirt – don't you think? Haha. The photos above are the mansion that all the young witches live in on AHS: Coven (for those who haven't seen it). Someone actually lives in this massive building, though,…so, we just quickly snapped a few photos in front of the gated door, and then made our way over to Lafayette Cemetery No. 1…which, I'll talk about in another post.
Also, while we're talking about my TV obsession, last night was the Game of Thrones season premiere! Did anyone else watch it? This season will be interesting as I had read all the "A Song of Ice and Fire" books before I watched the show…so, I always had a good idea of what was going to happen (The Red Wedding & Jon Snow debacle did not surprise me), but now that the story is deviating from the books…I have no idea what's going to happen! Ahhh! 😉
Has anyone else ordered from Shein? And are there any other Coven or Game of Thrones fans out there? Let me know in the comments!
Where to find it:
Skirt: c/o* Shein (Sold out. Similar here.)
Cami: Maurices
Sunglasses: c/o* Polette
Necklace: c/o* Rocksbox
Earrings: Target
Jean Jacket: Old (Similar here)
Wedges: ModCloth (Similar here)

*c/o = courtesy of, meaning the company gave me the product to be used on my blog, and I did not pay for it. All opinions are my own, and I am not being compensated for a positive review.