Casual & Comfy Friday Look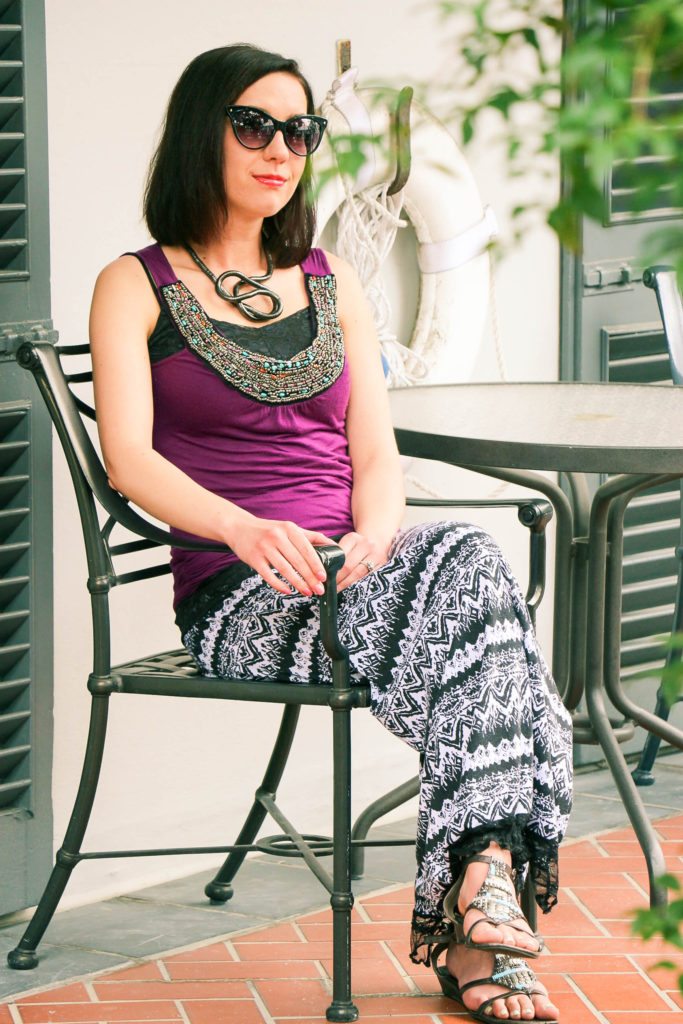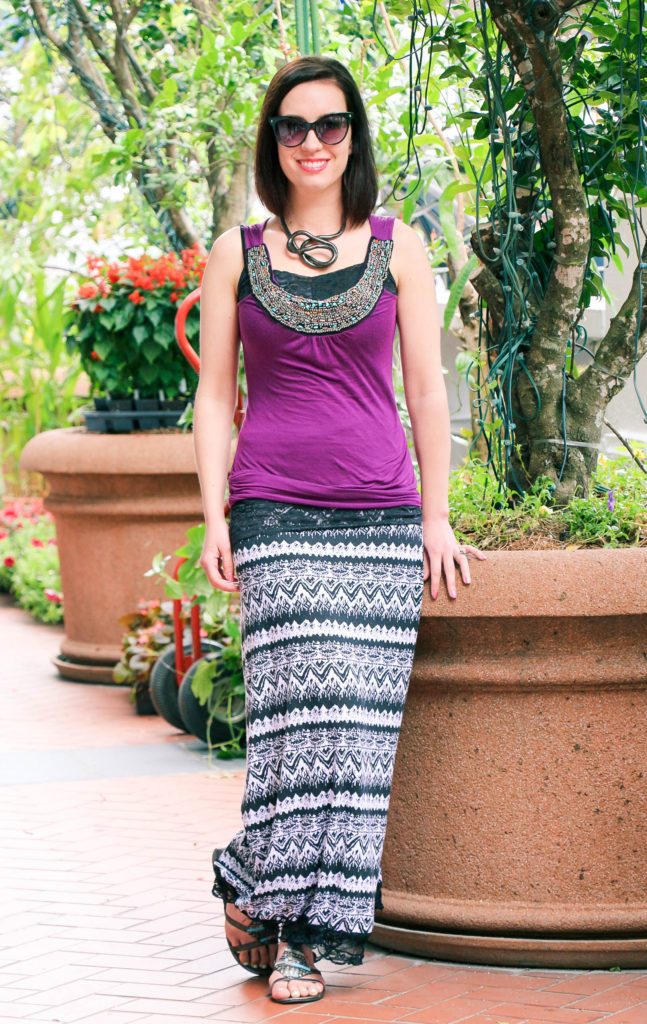 Happy Friday! We made it through the week! And in honor of this lovely day, I'm sharing a casual and comfy Friday look.
Ok, technically I think I had worn this outfit on a Wednesday…it was the last day of our trip in New Orleans, and I wanted a comfy look for wandering around in the morning and then flying home that afternoon/night. And this outfit was SO comfy for our plane ride. However, this top was a terrible idea for going through security. With the beading on it…it set off the full-body scanner. So, I had the pleasure of getting a pat-down – yippee! I should have known better (and I should've just worn my trusty Sriracha shirt like I normally do on flights).
But oh well! My maxi skirt I'll definitely be wearing for travel purposes again, though. I don't know why, but I always gravitate toward jeans when I'm traveling…which, really, are not that comfy when you're sitting for a long time. Maxi skirt/dresses are where it's at! Especially if you're like me, and overheat when you're traveling (running through airports, being squished in a tiny space on a plane…I'll be sweating buckets by the end of the day). But maxi skirts breathe well and are nice and comfy…which really helps with the whole overheating thing! 🙂
I did take this fun, bendable necklace off before I got on the plane, though. (I was sort of thinking that day!) I had featured it last summer and mentioned that it reminded me of a snake, haha. Which not everyone was a fan of…but I still do like how unique this bendable necklace is! I can wear it every day, and it will always look slightly different. (And sorry if you're not a fan of snakes!)
What are some your favorite casual and comfy outfits? And has anyone else seen a bendable necklace before? Let me know in the comments!
Where to find it:
Top: Old (Similar here, here & here)
Maxi skirt: Old (Similar here)
Necklace: Old (Similar here)
Sandals: Matisse (similar)
Sunglasses: c/o* Polette
*c/o = courtesy of, meaning the company gave me the product to be used on my blog, and I did not pay for it. All opinions are my own, and I am not being compensated for a positive review.