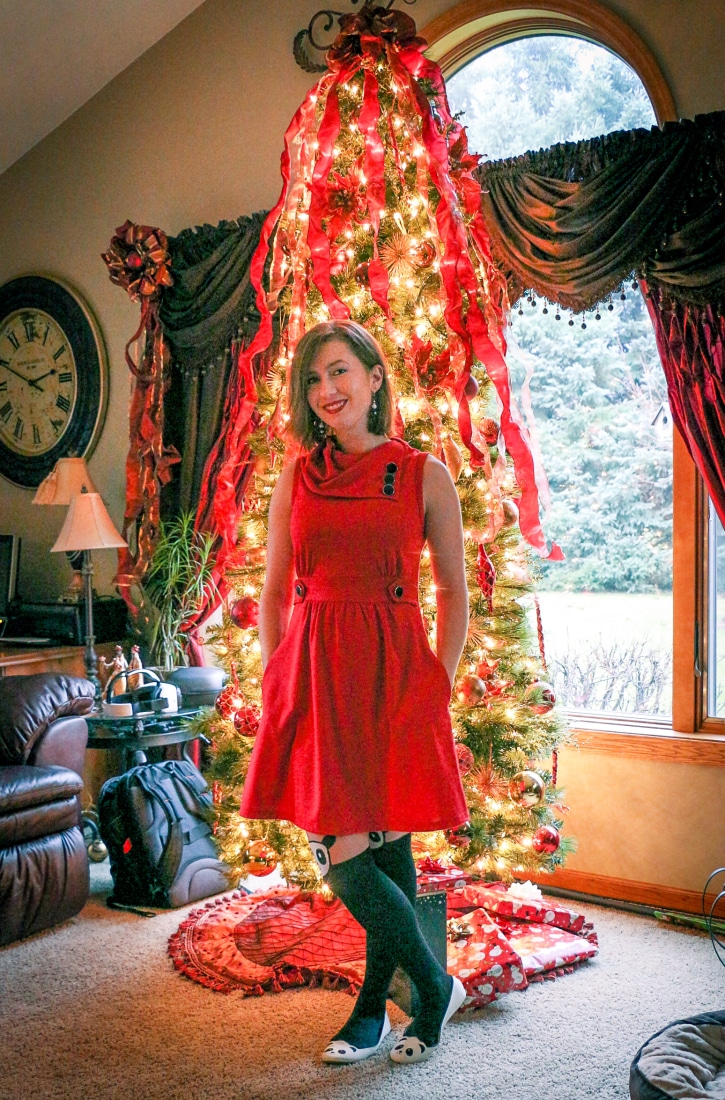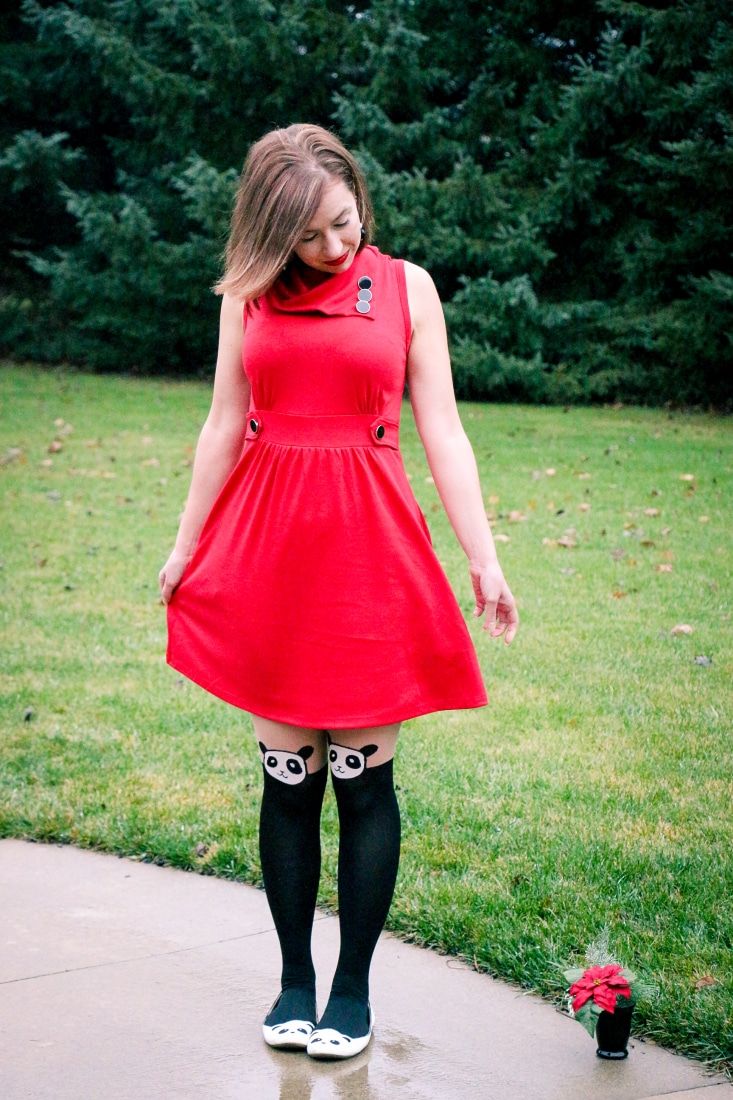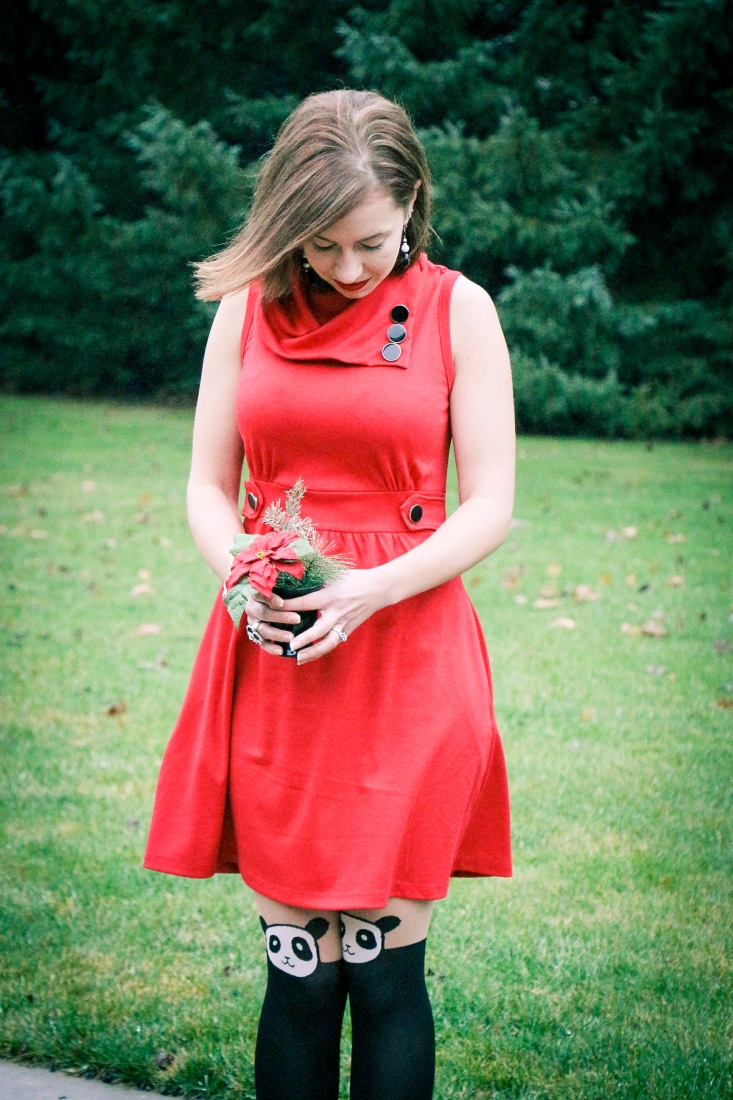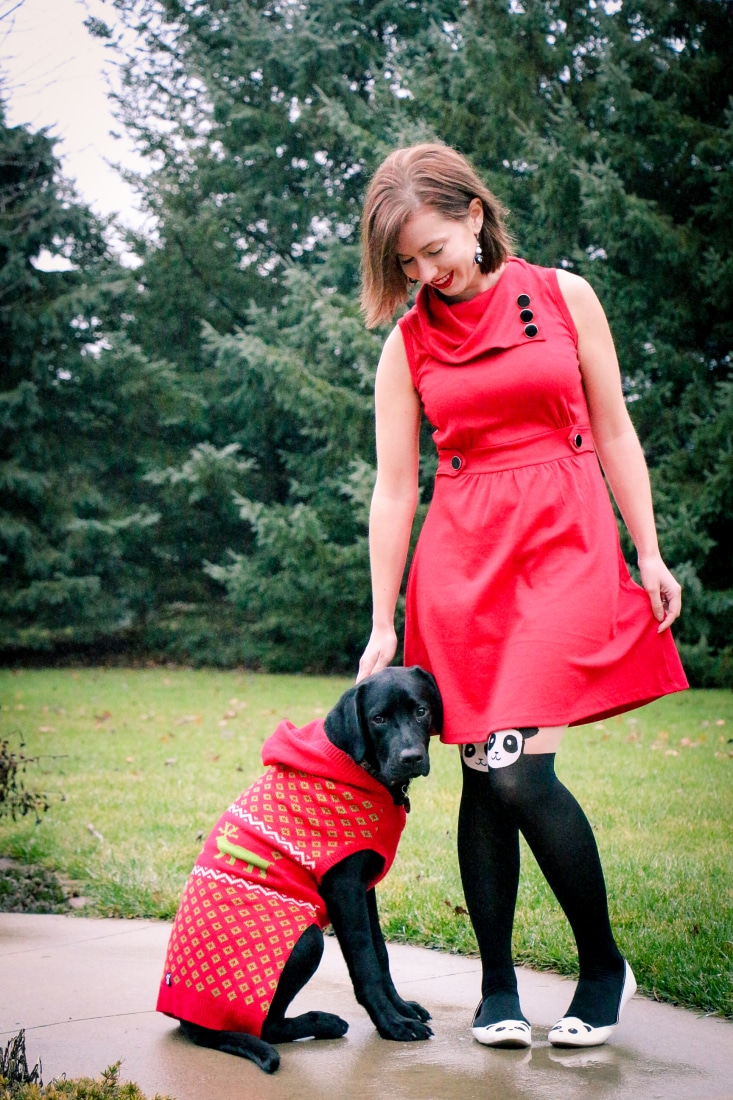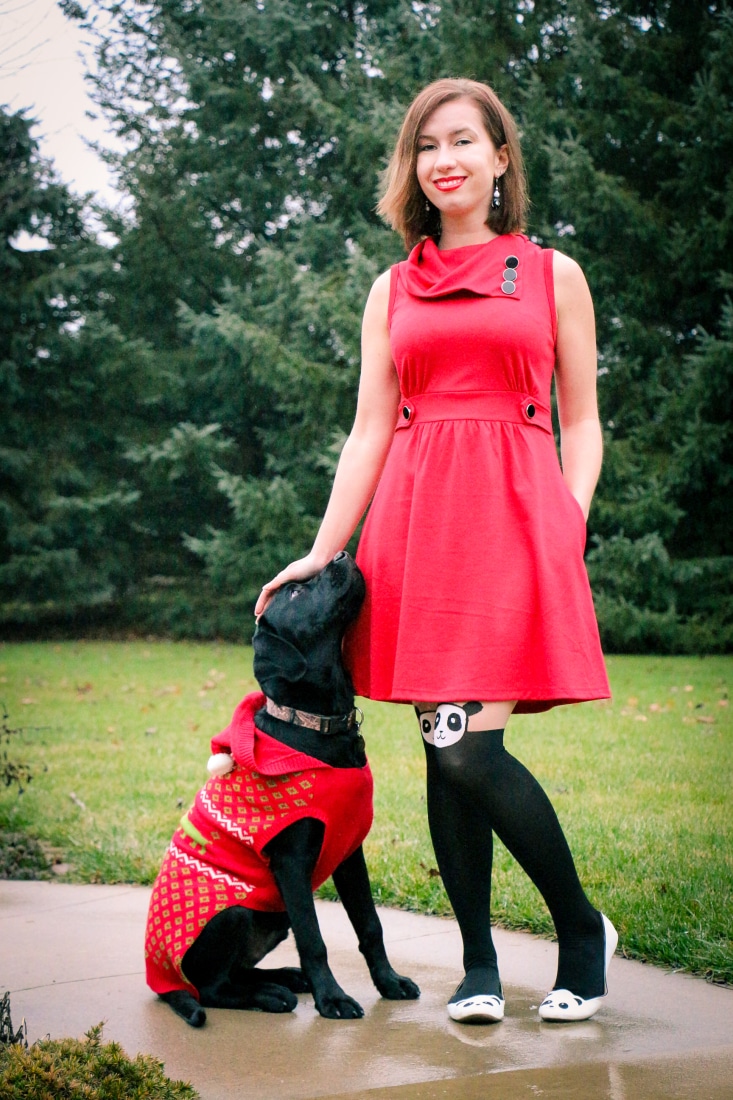 Click to shop:

I'm showing off my Christmas outfit a few days early, because when Christmas actually hits…there won't be any time for photos. Haha. My husband and I both come from divorced/remarried families, so we have roughly 50 million Christmas events to attend in 2 days.
And unfortunately, it doesn't look much like Christmas at the moment! These photos were taken at my parent's house, which is a few hours south of my grandparents…and they have zero snow at the moment. So, I did my best to make it look a little more Christmas-like, with my red Coach Tour Dress, a baby poinsettia and Buck in his holiday sweater. Haha. Buck looks sad in his photos, but I can assure you, he is actually a really big fan of his sweater. When we get it out he immediately rolls over and sticks his paws out, and he won't let us take it off. (Here's the proof below, he also enjoys sleeping in it. Haha.)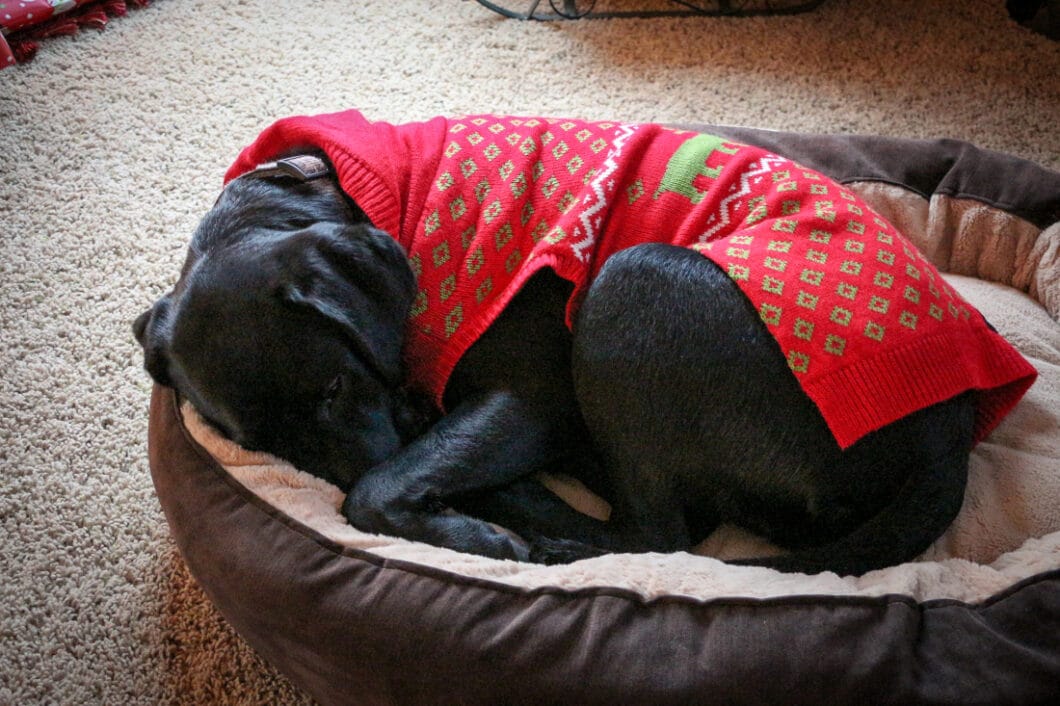 Bosco had helped me out with my Christmas post last year in his little Santa sweater, but unfortunately he's suffering from doggie allergies right now, and doesn't really like to wear his sweaters at the moment. So, he settled for a Christmas bow this year on his collar. 🙂
And if you've been following my blog since this time last year, I do apologize for wearing the same dress for Christmas again. (But hey, at least I added the pandas! Haha.) But this dress is just so perfect for this time of year! And it looks great with or without a cardigan. Which with the way the weather has been lately, I find myself overheating if I have a cardigan on. Haha. Oh, and this dress is cut perfectly..because it doesn't look like I'm wearing a tent, but it allows me to gorge myself on Christmas cookies, candy, cocktail shrimp and any other Christmas goodies I can stuff my face with…but you can't really see my growing food baby at all. Haha. Oh the holidays, such a healthy time of year!
What's everyone else wearing for the holidays, if you celebrate? Let me know in the comments!
Where to find it:
Dress: ModCloth (Similar here)
Tights: ModCloth (40% off right now!)
Flats: ModCloth Similar here
Buck's sweater: Petco