Experiencing Maori Culture in Rotorua, New Zealand
This post will mark the end of our adventure in New Zealand. And our evening at the Tamaki Maori Village in Rotorua was the perfect way to wrap up our trip. If you're heading to Rotorua, I highly recommend spending a night at the Tamaki Maori Village to learn more about their ancient culture. (Maori are the indigenous Polynesian people of New Zealand.)
The Tamaki Maori Village is about 15 minutes outside Rotorua nestled in a forest. The night begins when a local guide picks you up in a bus from your hotel or hostel and whisks you off to the village, all while regaling you with tales of the tribe and what to expect for the evening. He will also help you select your group's "chief" for the evening. Your chief will be in charge of leading the group through the village as well as partaking in the greeting ceremonies. Check out the "powhiri" (welcome ceremony), below.
It's a very serious ceremony! And quite the experience to witness. Our chief did a wonderful job that evening too.
After the greeting ceremony, you are then taken into the village to learn various Maori dances and games. You also have to opportunity to have a Q&A session with one of the members of the tribe. (So try to think of some questions ahead of time!)
My husband was able to practice the Haka again! (He was very excited about learning the Haka, which is an ancient battle dance of the Maori people.) This was a slightly more informal learning experience than in the previous post I had shown where he was up on stage!
The Haka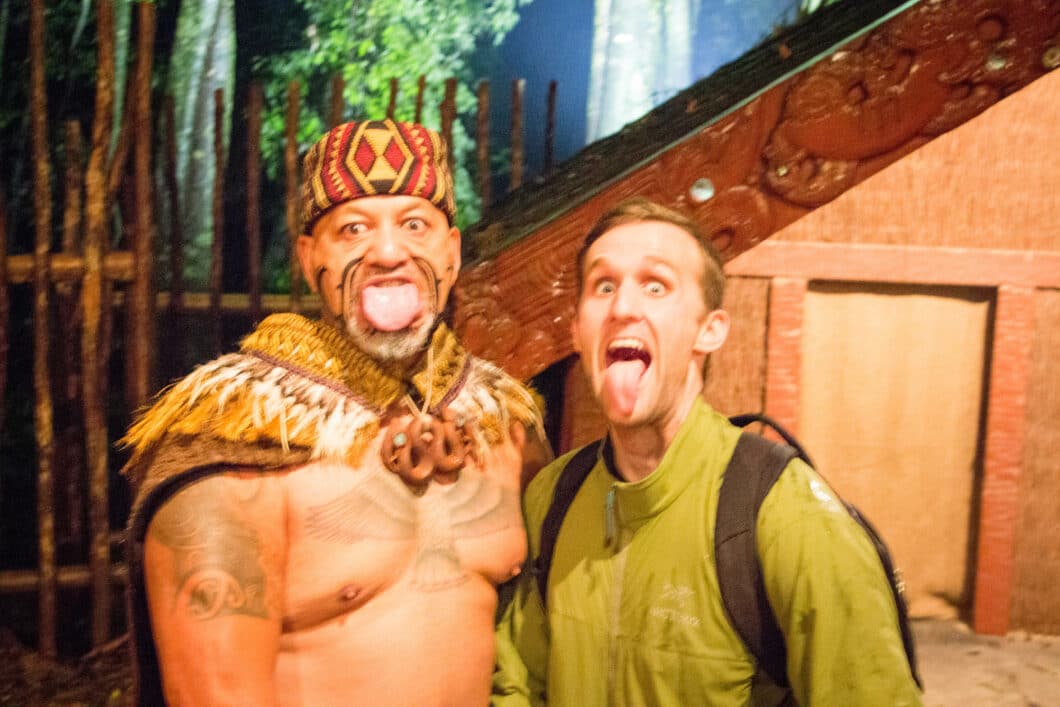 Once you have made your way through the village, you are then taken to the Wharenui (meeting house) to see various songs and dances, including the Haka. Below is a video of an actual Haka dance. It's really amazing! Check it out, below.
It seriously gives me goosebumps! Seeing a Haka performed is something I would put very high on your list of things to do while in New Zealand. It's an unforgettable experience.
Maori Singing Performances
Below, are two different Maori songs performed that evening as well. They're both really cool…but wowsers! The gentleman's voice in the first video is amazing. It made the hairs on the back of my neck stand up while I watched that performance!
Hangi Dinner
After seeing those incredible performances you will then be presented with a traditional Hangi dinner. The dinner consists of chicken, various vegetables, etc. that have all been slow cooked by burying them in the hole pictured below! The earth in this part of the world is so hot, you can actually cook your food in it! How crazy is that?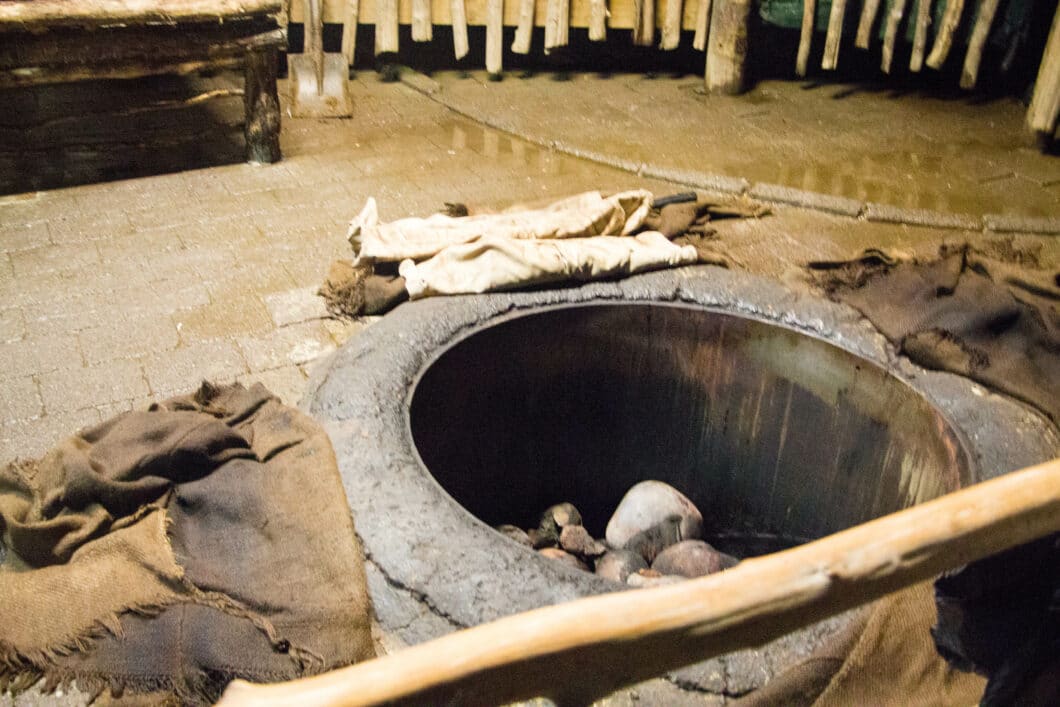 It was really delicious too! There were also many other salads and seafood, etc. as well as amazing desserts and various drinks. It was a fabulous feast! There were also performances while you enjoyed your dinner.
Overall this was an experience I was so happy to have had. I can't recommend this night enough! It's also a fantastic activity if you have children…all the kids in our group had a blast.
You can arrange a tour shuttle via your hotel or click here to schedule it online ahead of time. (We had scheduled ahead of time online.)
What are your thoughts on Tamaki Maori Village? Is this something you would be interested in doing? Let me know in the comments!
**If you liked this post, it is now available as a self-guided walking tour via GPSmyCITY. Click here to download it.
*Also, I never shared these photos of the black swans I saw in Rotorua! I had wanted to see a black swan ever since I arrived in Australia, but it never happened. However, we were fortunate just before we left New Zealand to stumble on a whole bunch of black swans on Lake Rotorua!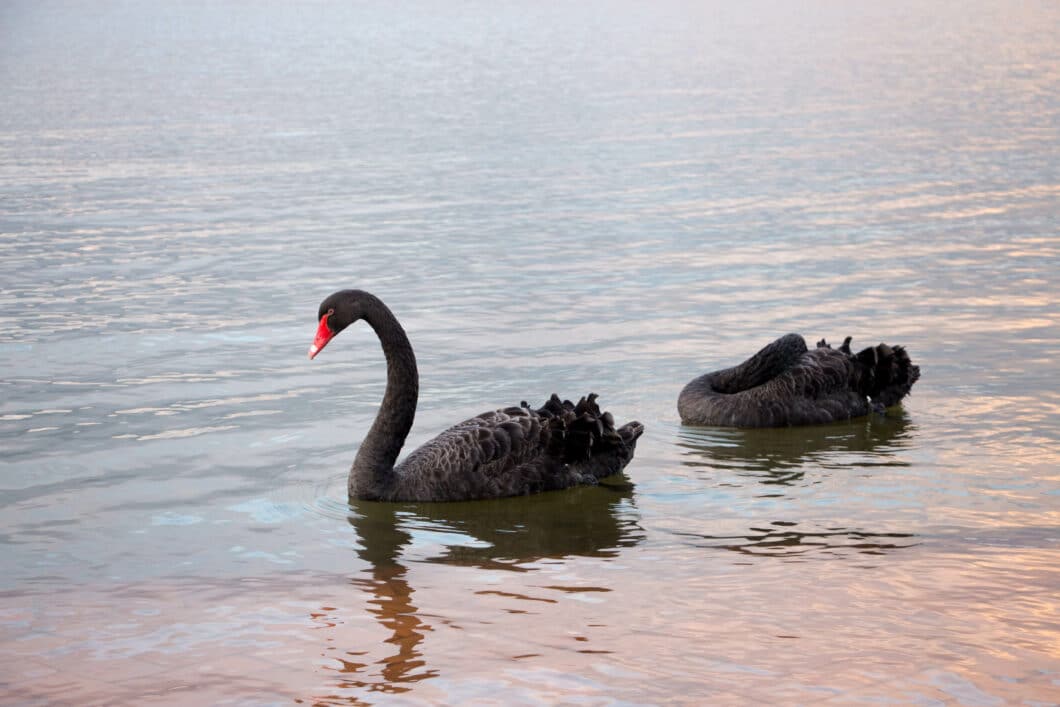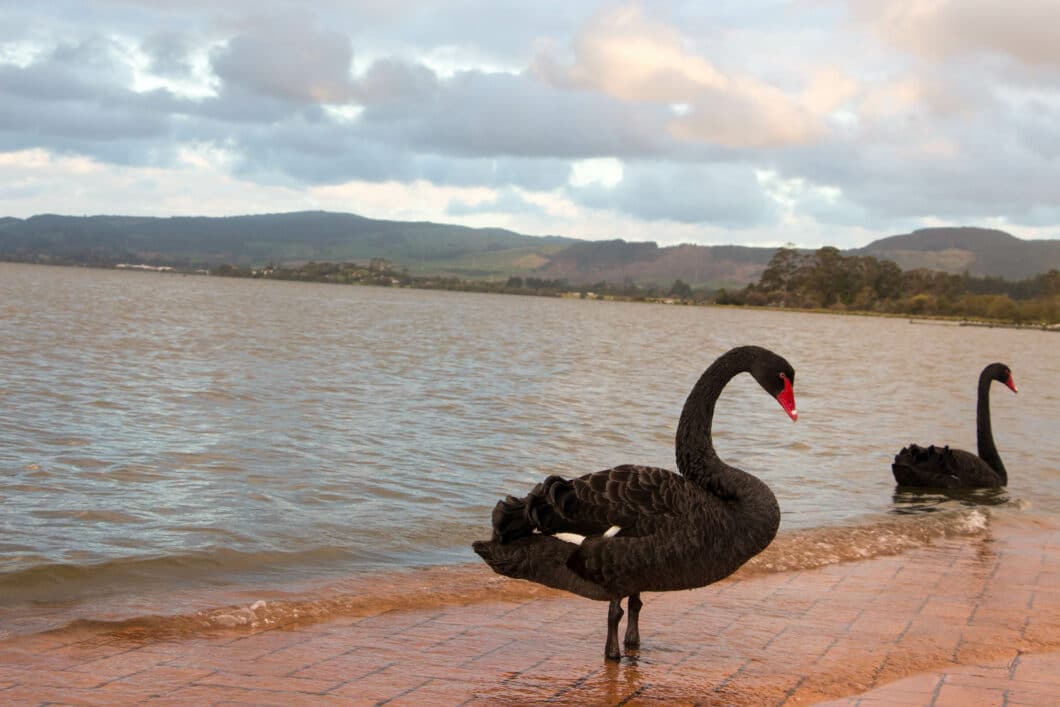 **And for those of you who were looking forward to my post on the glow worm caves. I do apologize. Due to the flooding and heavy rains we had on the second portion of our trip, the glow worm caves actually closed because of flooding. Sorry!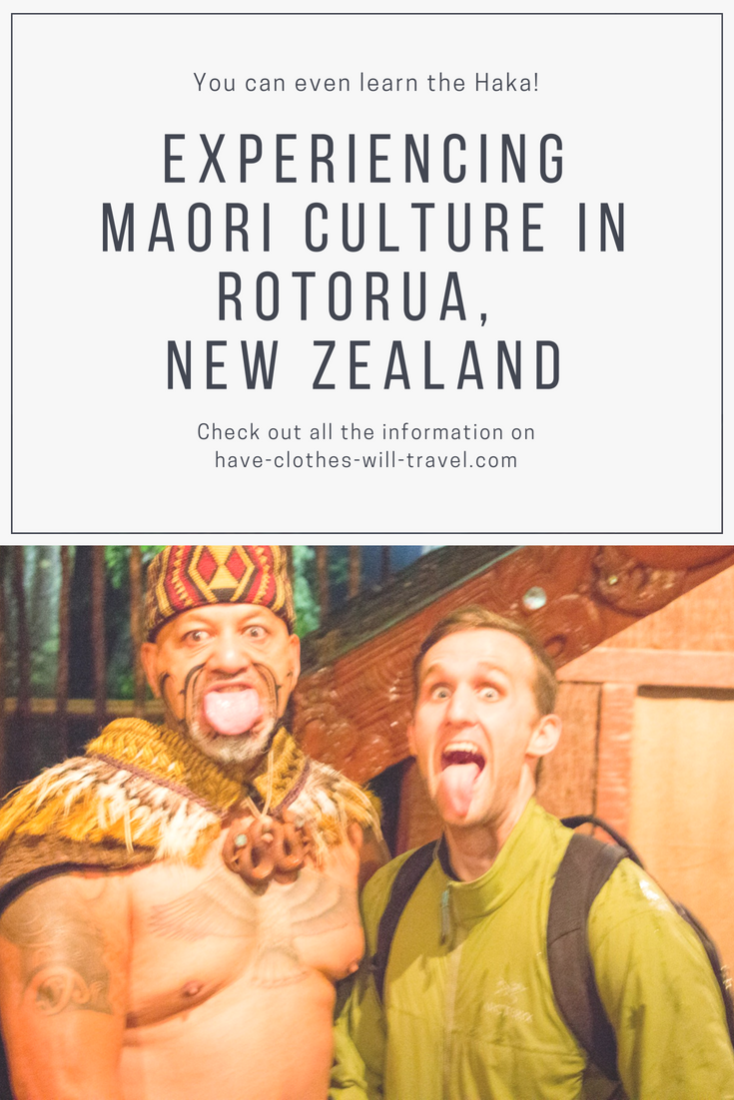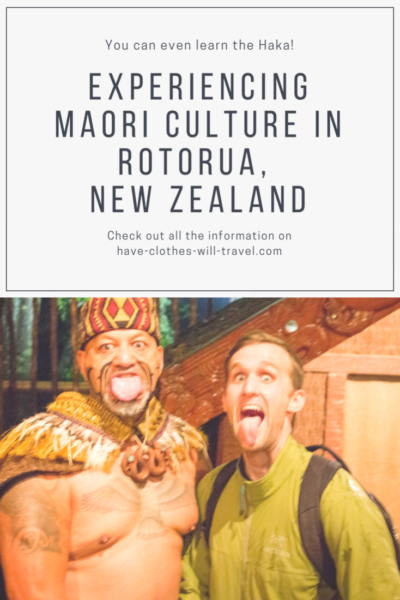 Disclosure: some of the links in this post are affiliate links. Meaning, if you click a link and make a purchase, Have Clothes, Will Travel gets a very small commission. Thank you for supporting the brands that make this blog possible!