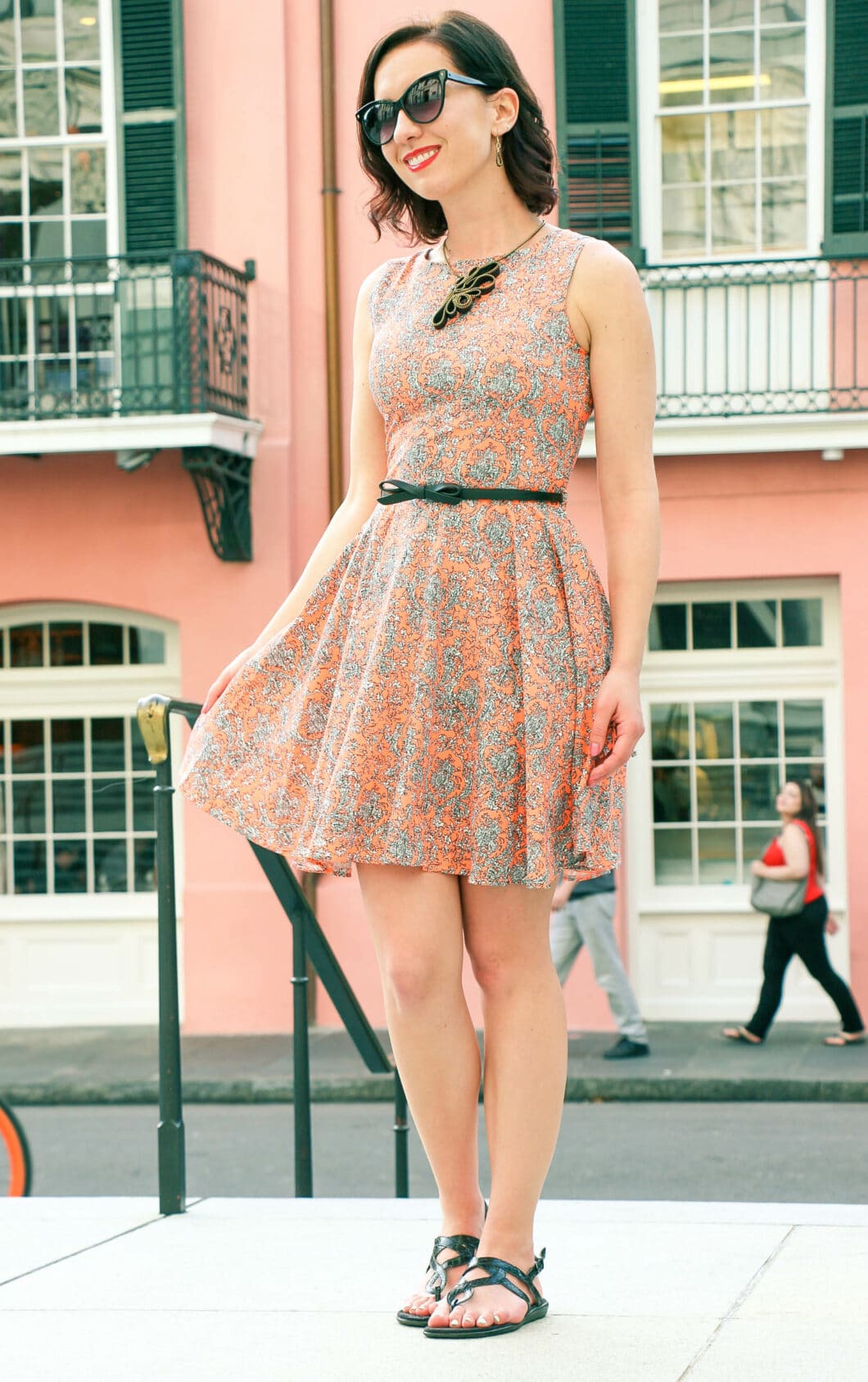 The first words that come to my mind when describing this dress are always "fun & flirty." If this dress was a person, it would be the kind that has mastered the hair flip and eyelash batting, haha. It is one of my favorites to wear for a date night (which I did in this post in January), but it's also versatile enough to wear to Mother's Day brunch (which I did just wear it for) or exploring a new a city (which is what I was wearing it for in these photos).
Dress (Similar here, here & here) | Sandals (Similar) | Sunglasses (Similar) | Necklace (Similar) | Belt (Similar)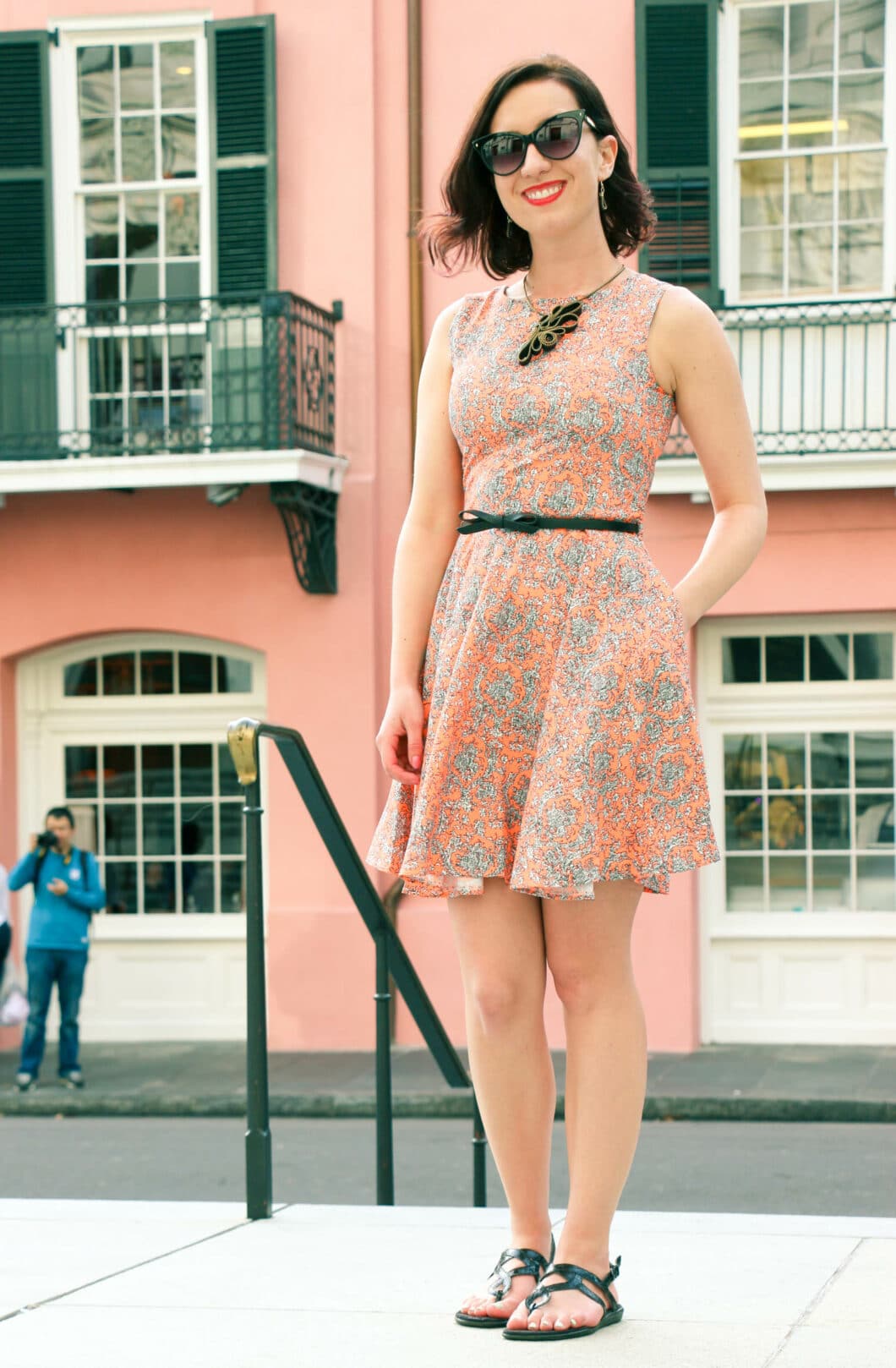 These are my last set of photos from New Orleans. I'm breaking them out today because it was too cold for outfit photos this weekend in Wisconsin…it was honestly snowing on Saturday, haha. But anywho, this dress from Lilee Fashion was great to wear while wandering and exploring New Orleans.
You may have noticed that I love fit and flare dresses for all occasions, and I particularly love fit and flare dresses from Lilee Fashion. Fit and flare dresses are wonderful for spring/summer but can easily transition to fall/winter with a little cardigan and pair of tights.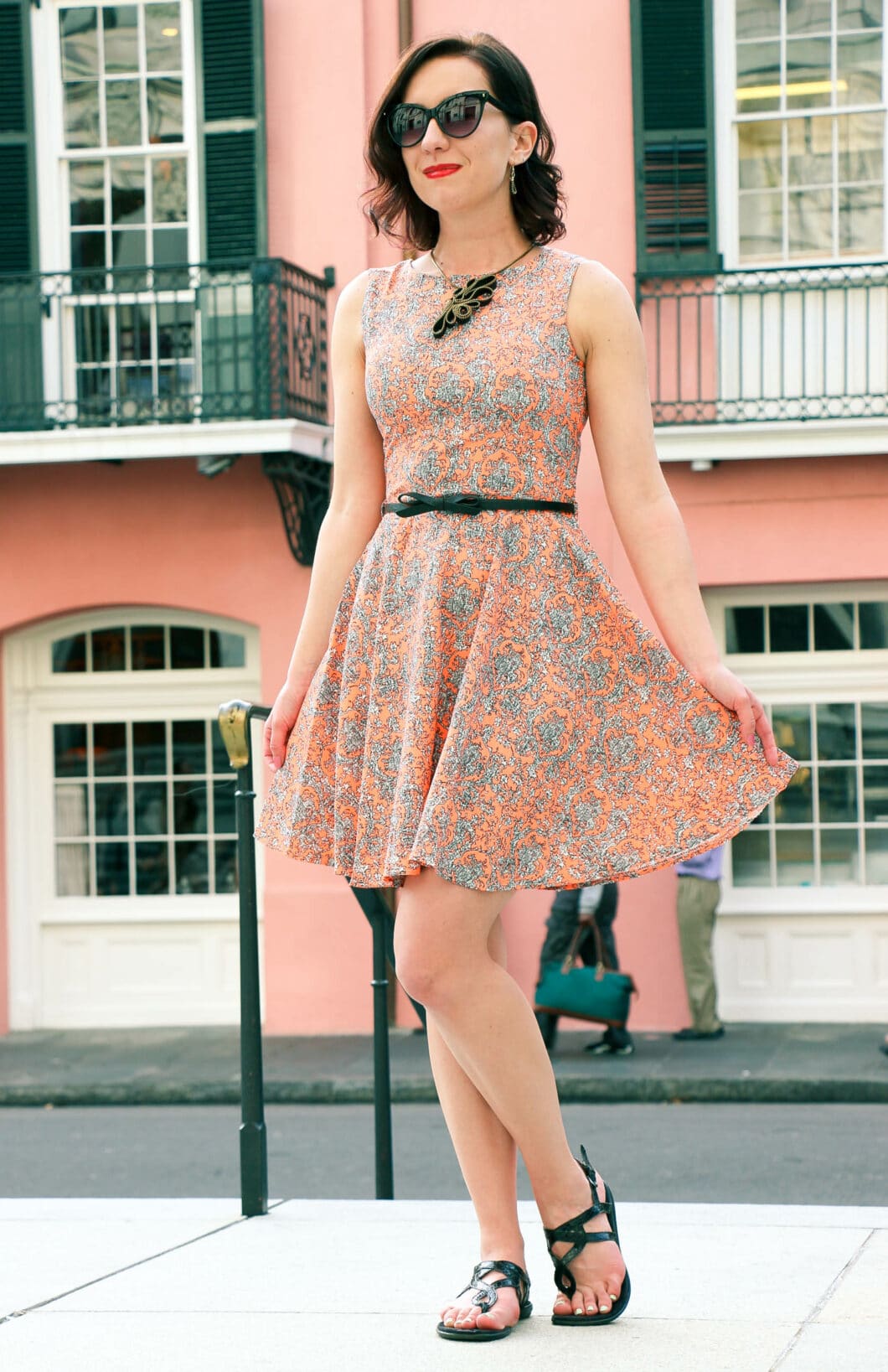 I love the fit and flare dresses from Lilee Fashion because they have such gorgeous prints…and they're much more affordable than similar options online. (Plus, they have pockets!!)
I'm also loving how well my fun zipper earrings and necklace are going with my outfits! I featured them in this post a few weeks ago, but I never showed a close-up of the earrings. I think they're pretty darn cool! I had found this zipper jewelry while in New Orleans. A very talented lady (The Zipper Queen) makes them all by hand.
Are there any other fit and flare dress lovers out there? And what do you think of these earrings and necklace? Let me know in the comments!
Where to find it:
Dress: Lilee Fashion (Similar here, here & here)
Necklace and Earrings: The Zipper Queen (Similar here)
Sandals: Old (Similar here)
Belt: Old (Similar here)
Sunglasses: c/o* Polette (Similar here)


*c/o = courtesy of, meaning the company gave me the product to be used on my blog, and I did not pay for it. All opinions are my own, and I am not being compensated for a positive review.
*Disclosure: some of these links are affiliate links. Meaning, if you click a link and make a purchase, Have Clothes, Will Travel gets a very small commission at no extra cost to you. Thank you for supporting the brands that make this blog possible!