Getting in the Holiday Spirit With Our New Fur Child
The holidays are officially underway. We had a wonderful Thanksgiving with our families and ended the weekend with a gorgeous snowstorm. It was the perfect day to get out the holiday decorations and spend some time with our new little fur child – Miss Kitty! (Click here if you missed that post.)
Now, the point of this post is just to show off some fun photos I took with Miss Kitty, and what I imagine she might have on her Christmas list this year… I'm sharing those ideas at the end of the post.
Oh yeah, we're those pet parents…I'm pretty sure Miss Kitty asked Santa for more sane owners for Christmas this year!
Our local mall, the Fox River Mall, has "pet nights" every Monday night. So, I thought it would be fun to take her to it! (And my husband reluctantly agreed.) She did very well! There was a family with two dogs ahead of us, and she didn't even seem to mind. Although, my husband was a bit afraid she was going to bolt or dig her claws into Santa… so, he wouldn't let her sit on Santa's lap, haha.
*If you'd like more info on Santa's hours at the Fox River Mall, click here.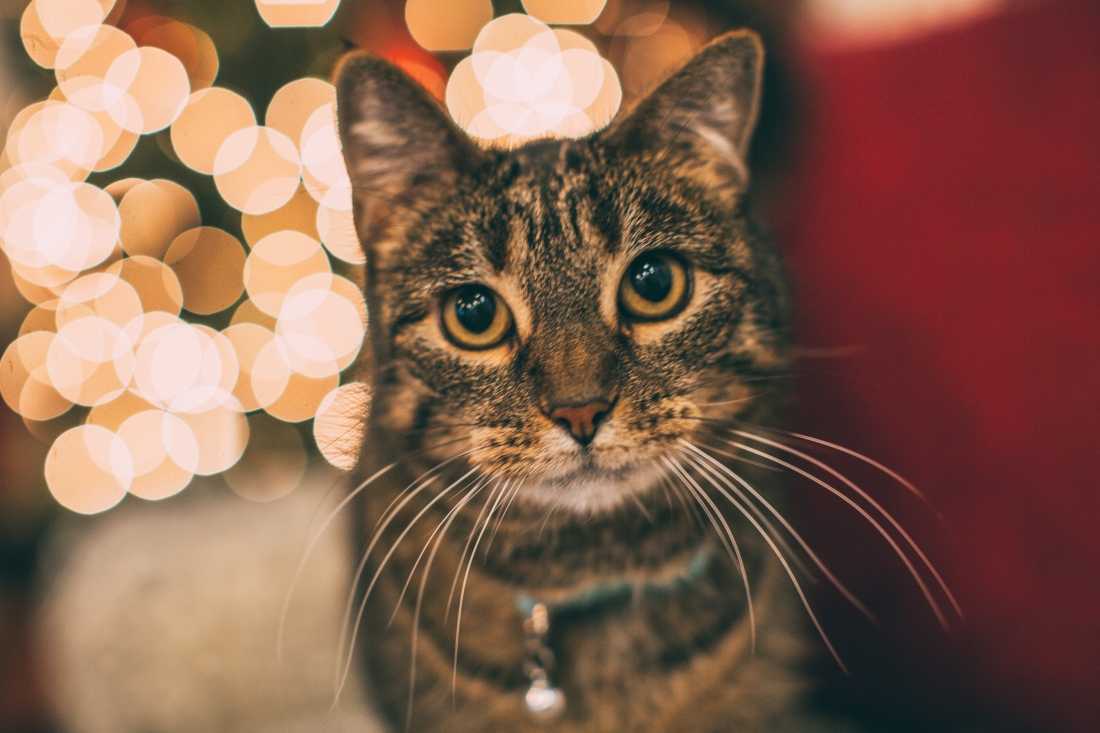 She's been settling in so well by us and has been a wonderful little helper when it comes to decorating. She also hasn't climbed the Christmas tree (yet) or tried to wreck anything. She's definitely going to be on Santa's good list this year!
Miss Kitty's Christmas List
And for everyone who thinks it's just me who is the crazy pet parent…This is what my husband thinks is on the cat's list this year…He really wants to get her a "cat jungle gym."


I'm loving all the funny little cat toys out there… like Pusheen teasers and Christmas toys. I'm also intrigued by those self-cleaning cat litter boxes. Does anyone have one?


Needless to say, we're excited to buy cat Christmas presents this year! Haha.
And Petco is having some great Cyber Monday deals, if anyone else is crazy and buys their pets Christmas presents… click here to check them out.
And speaking of Cyber Monday deals, ModCloth's Cyber Monday sale this year is 40% off EVERYTHING. That's where my dino sweater is from (I also have it an apple print, I like it so well).
Click here to shop the ModCloth Sale. Or shop our Christmas outfits in the widgets below.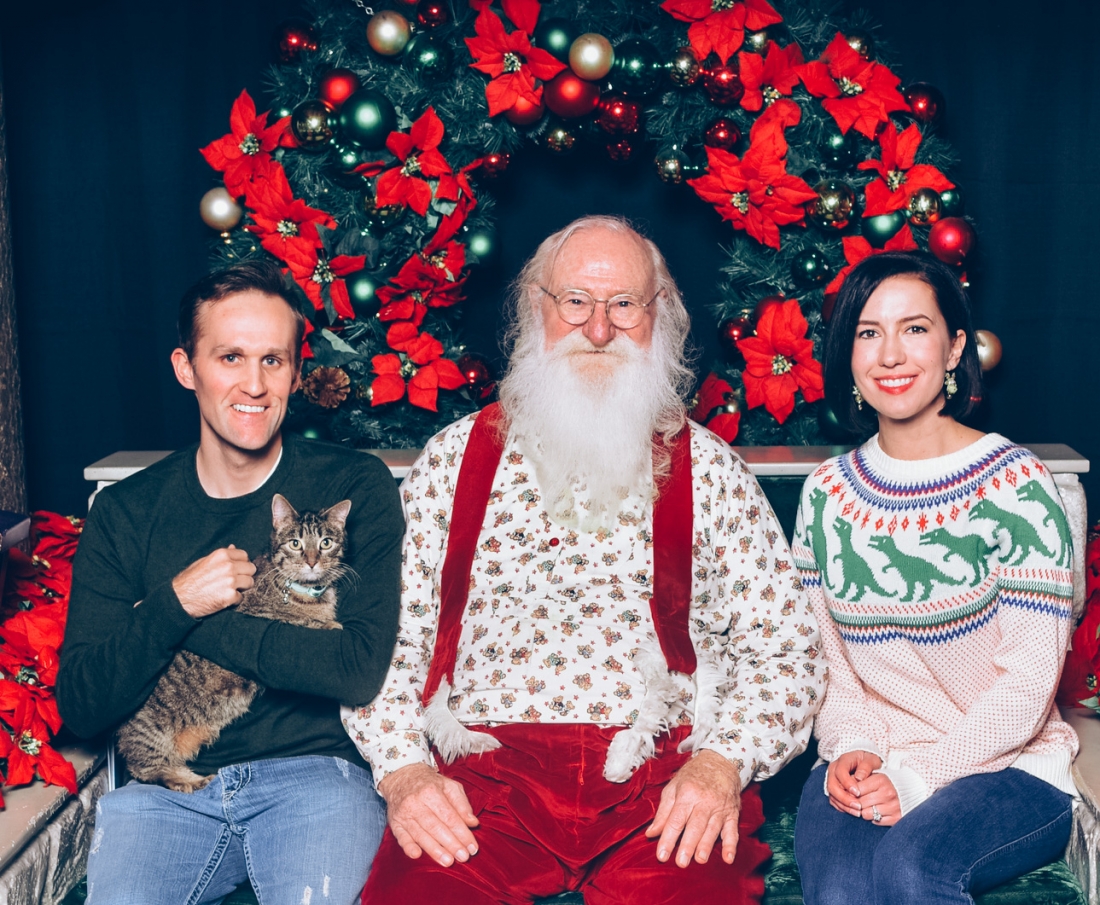 Are there any other crazy pet parents out there who go all out and buy their pets Christmas presents… or have them meet Santa? Or is that just me? Haha. Let me know in the comments!
*Disclosure: some of these links are affiliate links. Meaning, if you click a link and make a purchase, Have Clothes, Will Travel gets a very small commission at no extra cost to you. Thank you for supporting the brands that make this blog possible!